Hello beautiful people! It's almost been a month since I last blogged and a lot has since happened then. I shall try to keep it brief, but as you know, my posts are seldom ever short.
I've been hitting the gym harder these days; perhaps you've seen my snaps when I'm at the gym. At first I didn't notice much of a difference. I only noticed some improvement in my abs/stomach area, but then the Mister pointed out the leg muscles I was gaining. That's when I started noticing some muscle in my arms too! For some time I was feeling a little unmotivated because the numbers weren't going down... but perhaps it's because I'm gaining muscle too. Plus, the Mister has mentioned that he sees my size going down, so that's got to mean something, right?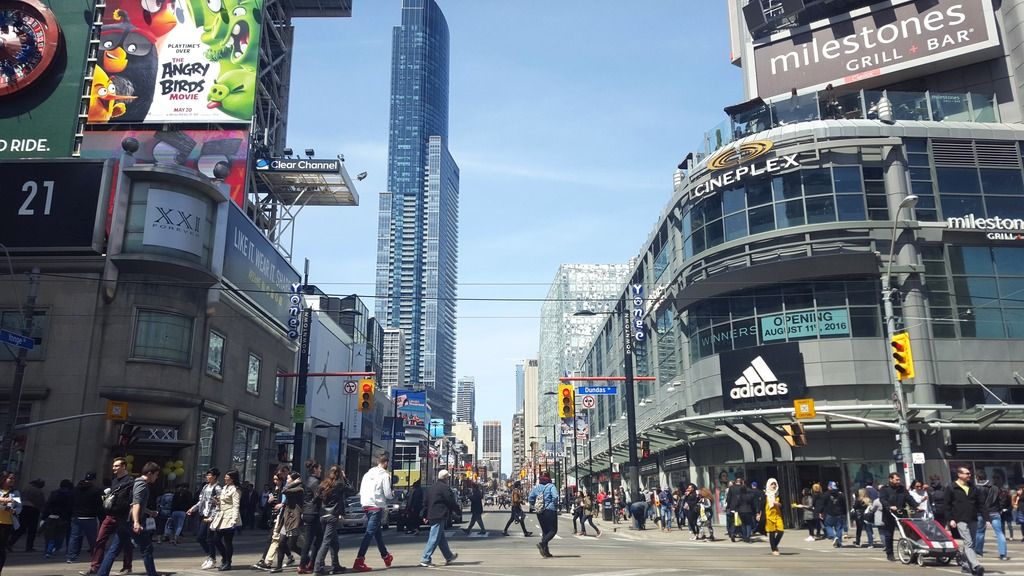 The Mister and I still enjoy going downtown- although we don't go every weekend like we used to. It's odd because we thought it would just make it easier, but I guess having a car opens new doors to other places that otherwise would've been more difficult to reach via transit.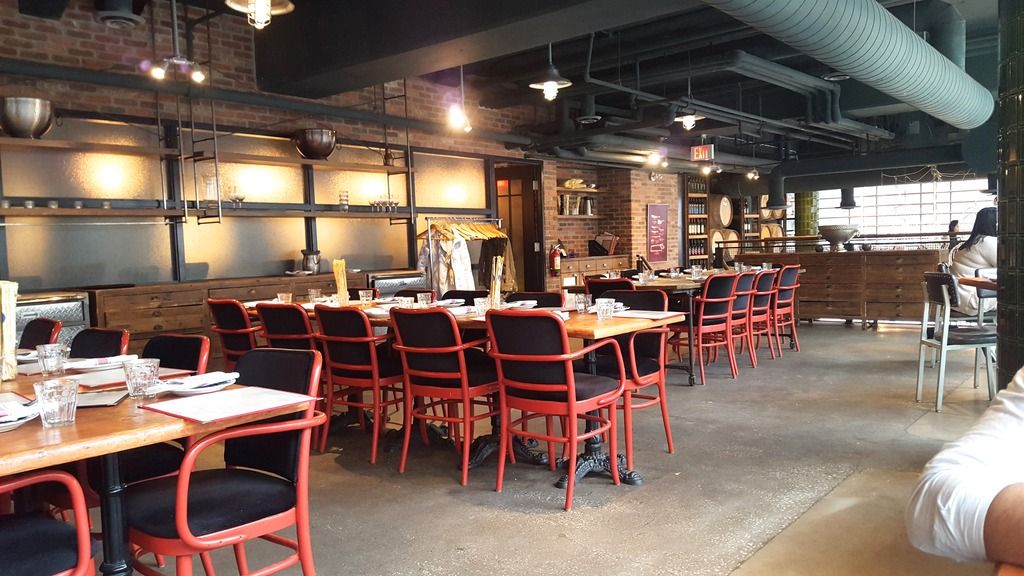 Trattoria Mercatto
220 Yonge St, Toronto, ON M5B 2H1
One evening we decided to try
Mercatto
located in the Eaton Centre. A coworker from my previous workplace had suggested that one day I should try this restaurant.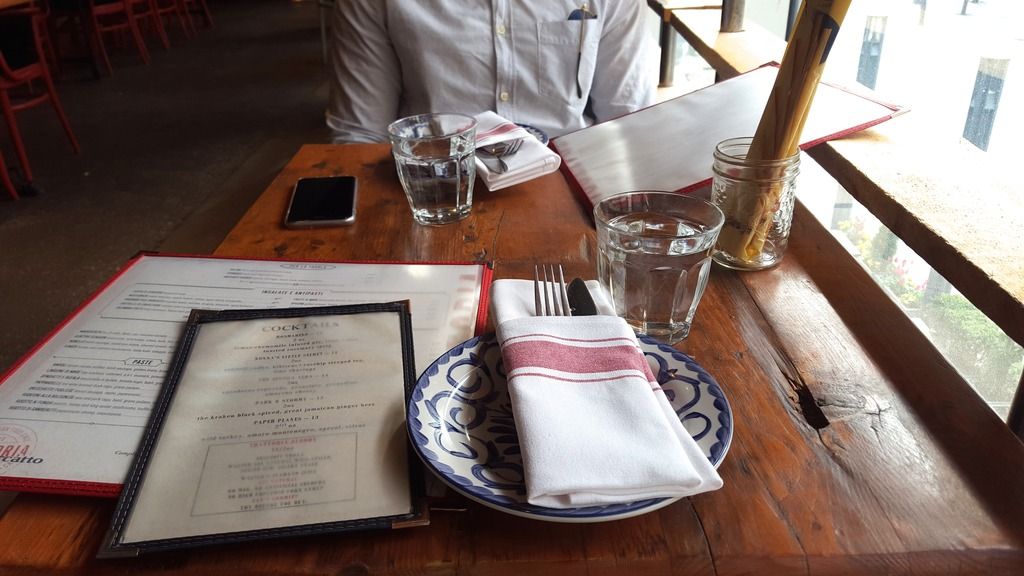 The place had a rustic yet industrial feel to it. We were seated on the second level. The service was nice and proper.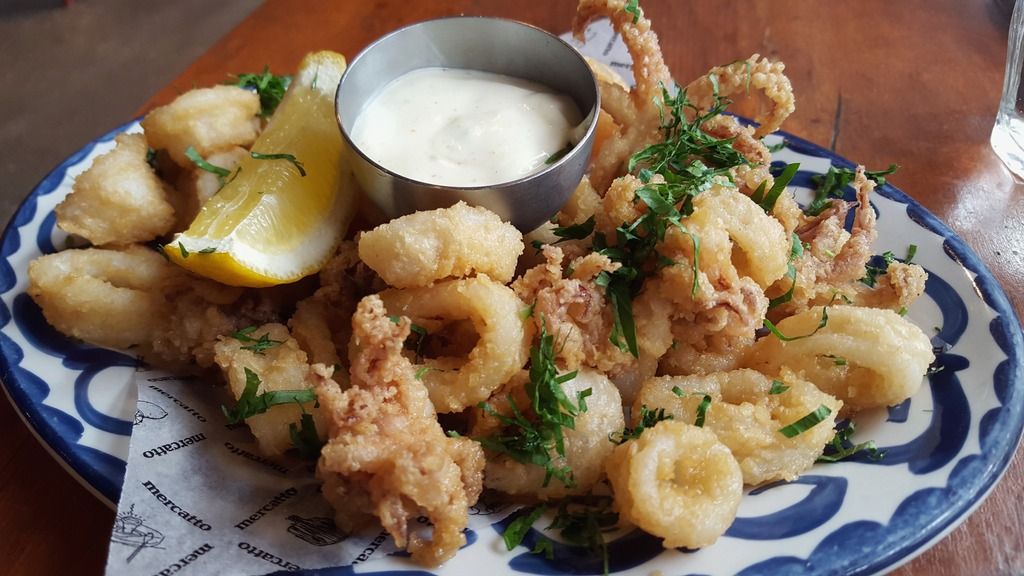 For starters, we ordered the Calamari Fritti (because of course, you should expect nothing else from me). It was seasoned with fennel and garlic crema. The taste of the calamari was good-
however
, it was very oily and not even the slightest bit crispy. This calamari failed for us.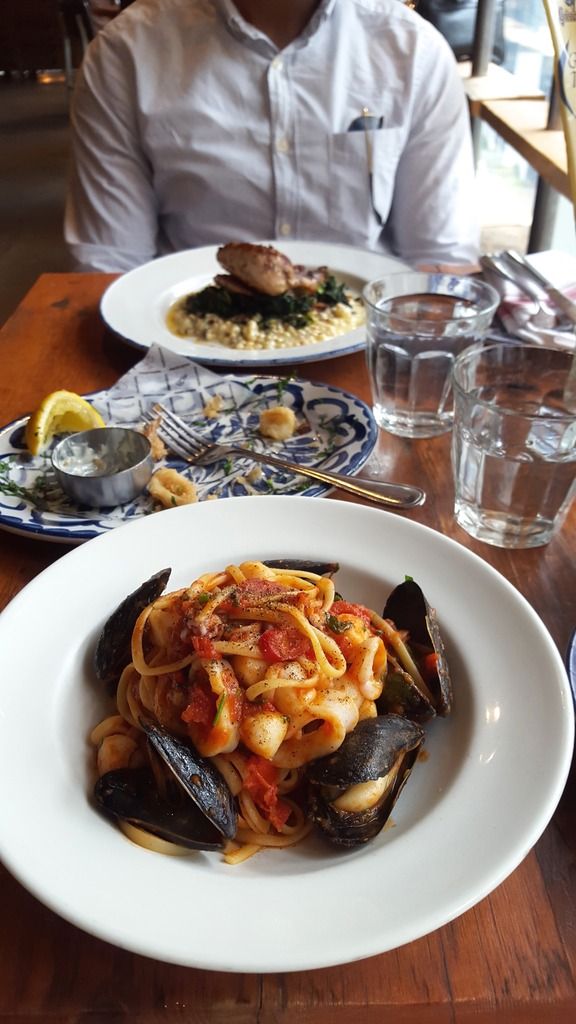 Then came our mains. The Mister ordered the Polla Alla Diavola (spicy chicken, creamy fregola, pancetta, and cavolo nero) and I ordered the Linguine Di Mare (bay scallops, calamari, p.e.i. mussels, pomodoro, and peperoncini). The chicken was good but my pasta was just okay. I don't think we'll be coming back here. Perhaps we'll visit their other locations but not this one again.
Overall: Ambience A-, Food B-, Service B+, Price A+
.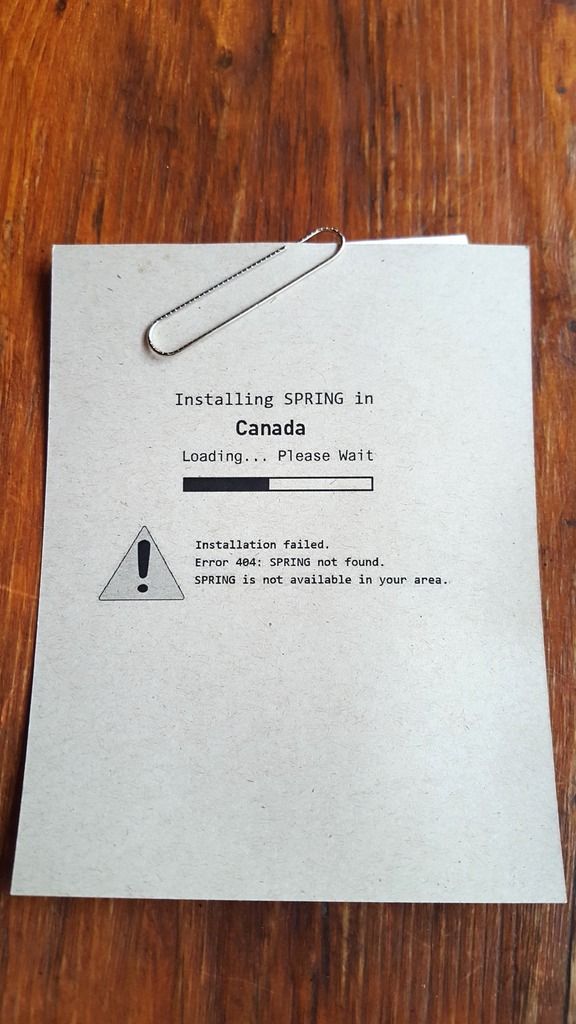 We thought their card at the end when they gave us the bill was hilarious.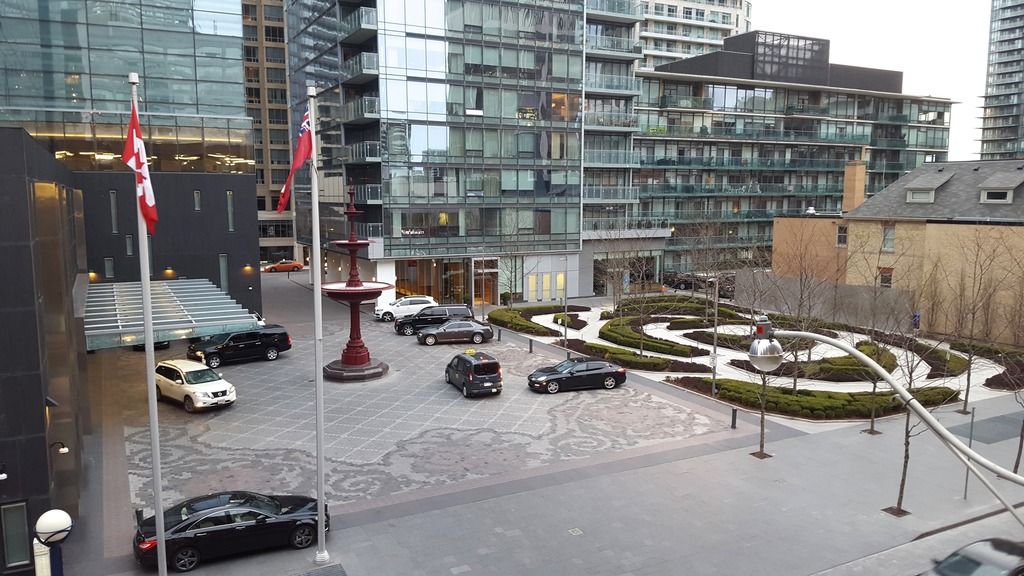 The hotel across the street from the parking garage we parked in. I hope one day the Mister and I can spend a night at an extravagant hotel such as this one.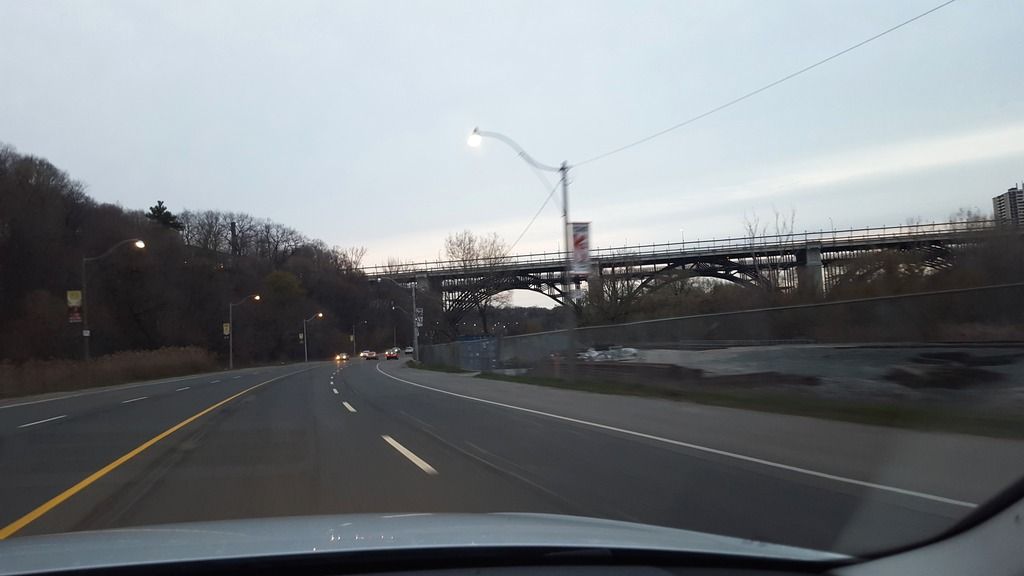 Parking downtown can get so expensive... but it's worth it when you factor in the cost for transit for two people and how much time and headache you save yourself from.
A couple of the nail colours that I rocked.
This one is Essie's "Mint Candy Apple" the more green one. It's weird but I've seen two different colours for their "Mint Candy Apple". One is blue and the other is green. I have both since they seem like two totally different polishes, and they're gorgeous!
This is Loreal's "Mauvelous". It's a dusty rose kind of colour. Sometimes it looks a little more brown, but for the most part it's a mauve kind of colour- as the name suggests.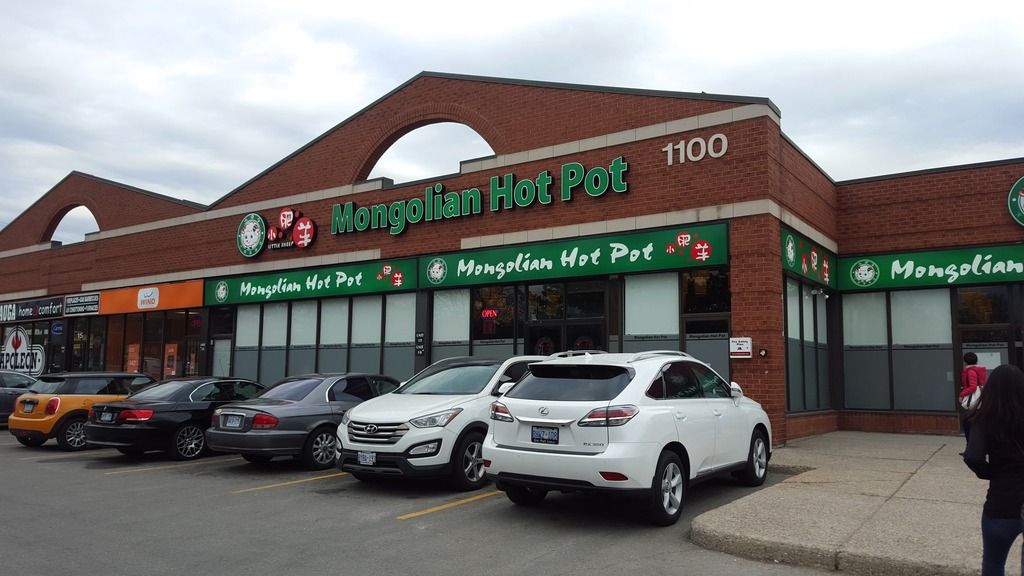 Little Sheep Mongolian Hot Pot
1100 Burnhamthorpe Rd W #17, Mississauga, ON L5C 4E9
For Mother's Day this year, my sisters and I took our mom out to eat at a place we have not tried called
Little Sheep Mongolian Hot Pot
. I believe this restaurant is fairly new so we were excited to try it.
The inside was really nice and spacious. Service was superb and they were very accommodating.
The restaurant is based around all-you-can-eat. Each person gets their own stovetop and hotpot. You choose the level of spiciness you want your soup base to be and then order your condiments.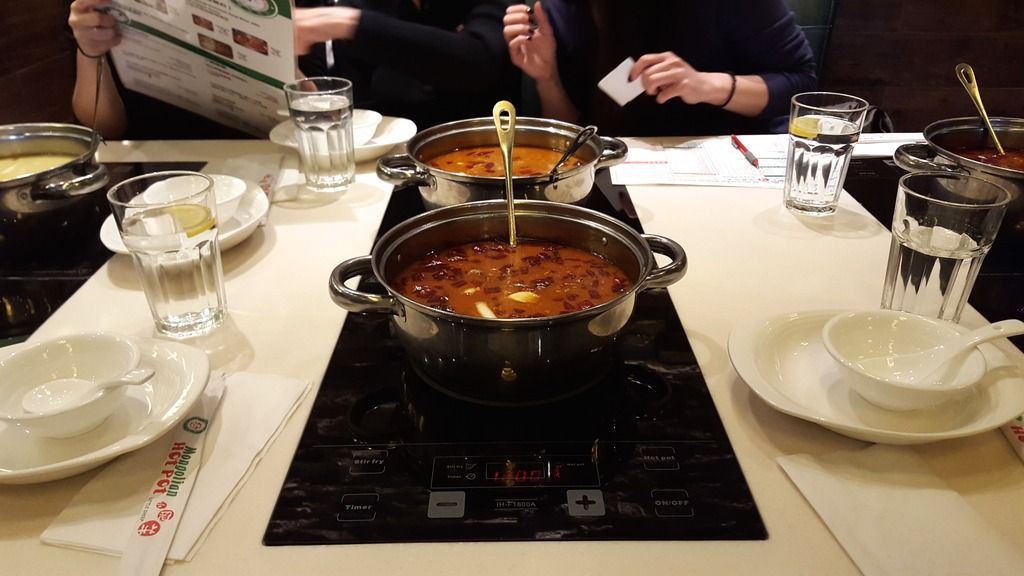 I chose the spicy soup base. We ordered a lot of meat- got to get our money's worth! Hehehe. The food was great! Very delicious and I like eating at places where you get more involved with preparing your own food. It's fun :)
By the cash out, there was this really neat "magical" faucet. It was like something out of Harry Potter!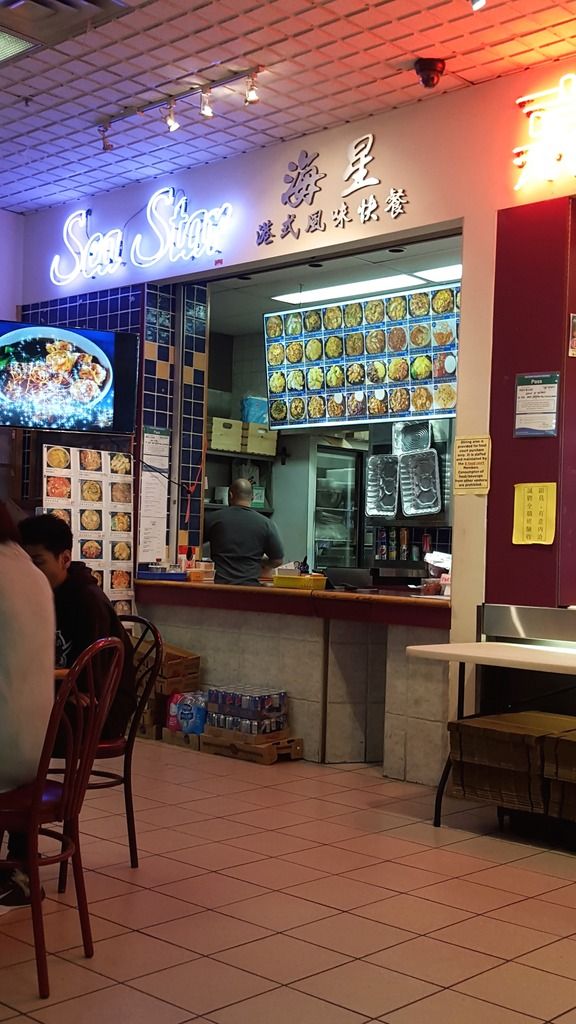 Sea Star at the Dixie Park Centre- one of my favourite Hong Kong hole-in-the-wall food vendors.
I love their Sweet and Sour Pork mmmmmm. I've dated the Mister for 3 years but it wasn't until we started eating here that I found out how much he loves Chinese food LOL.
Square One has really upped their game in terms of renovations and introducing new stores.
I went into Muji because I haven't been to this location in Square One yet. The place was huge. So much bigger and better than the one downtown Toronto. That place doesn't nearly have as much stuff and it's always so crowded over there.
This location had the best selection of houseware. I haven't mentioned it to you guys yet but for some time now (since last year) I've been slowly collecting mostly kitchenware for my future home. Moving out has so many costs to it that I wanted to offset some of that cost by buying it over a long-term period. That way, I don't go out and buy crappy things at one time and end up replacing it later which will cost more money. I can slowly come across things and get the things I want and love from the start.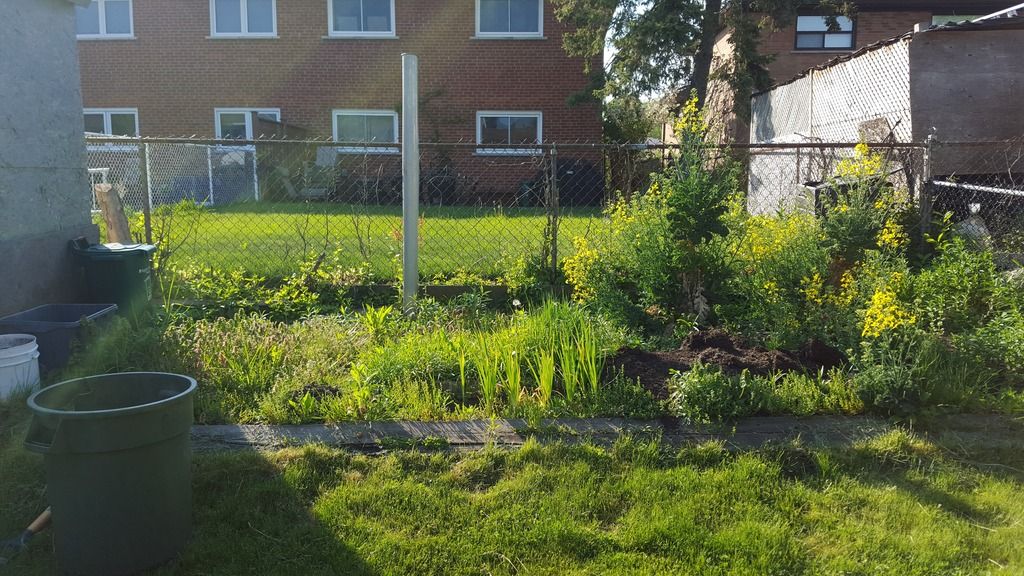 What the garden looked like after winter. We cleaned it up but I haven't taken a picture. I planted tomato plants but weeds are again taking over. I haven't time to take them out.
Finally went to Ocean's this year to check out their plant selection. It was my first time since in previous years, my mom or sister went out to go get them. But since I have a car, I got to go with the Mister! There was so much to choose from, and so much cheaper than Home Depot or Canadian Tire!
Progress pictures...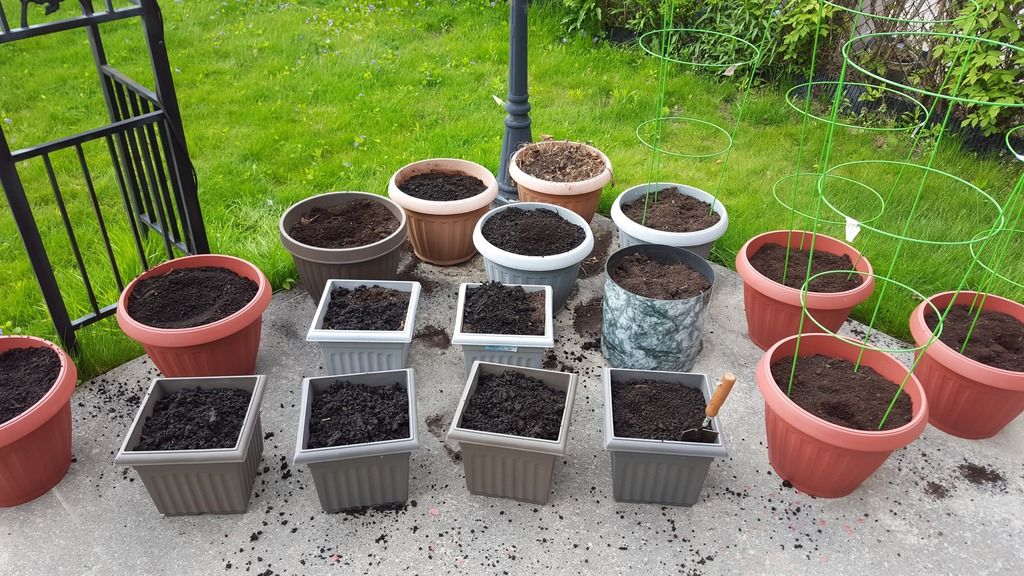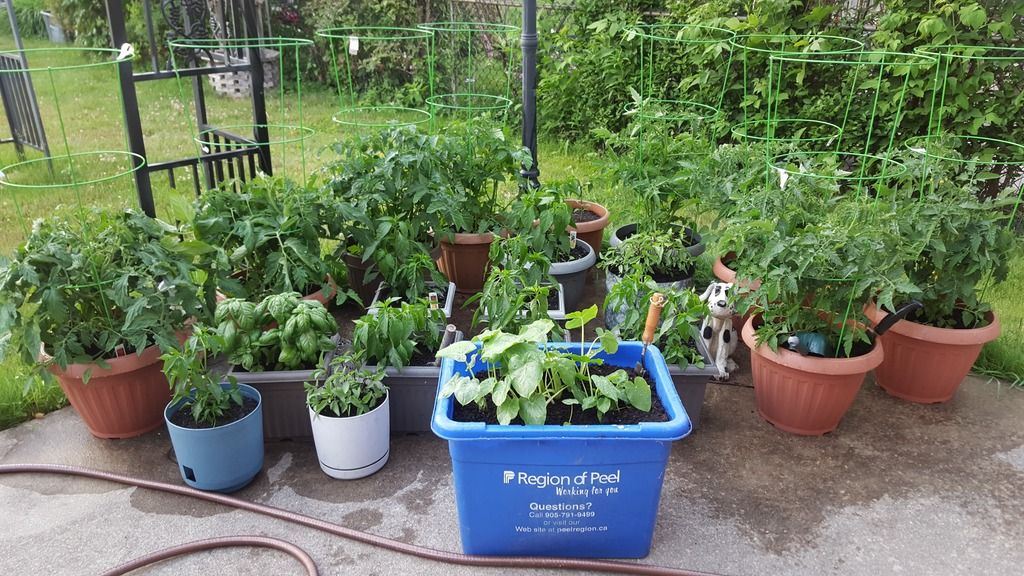 This year I bought a lot more pots. I like the potted garden. It's so much easier to maintain and water. Plus the plants get all the water they need without all the grubs and other bugs eating away at them.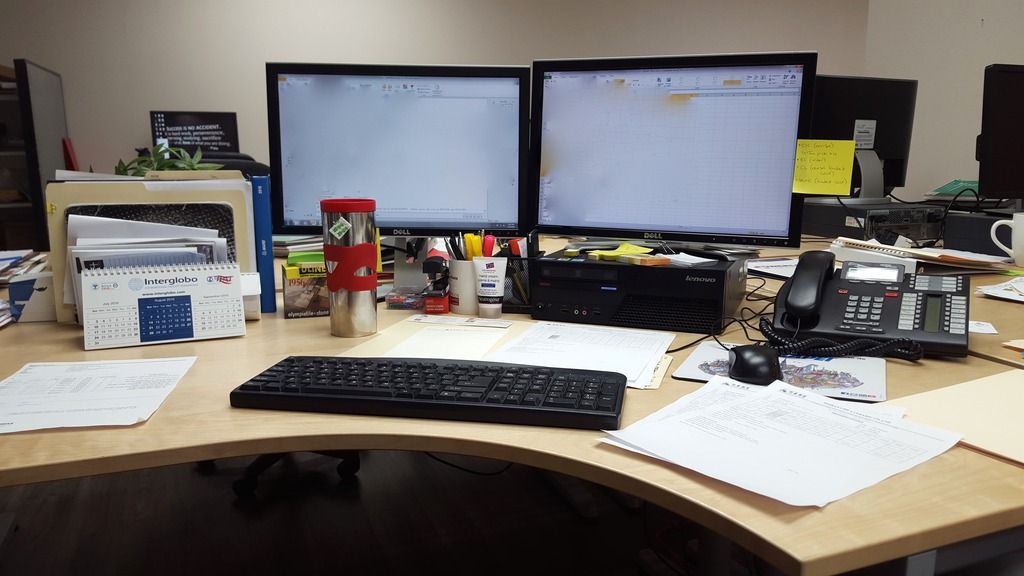 Anyway... I had more pictures I was planning to add to this post, but the time is now 11:15pm and I need some shut eye in order to function properly tomorrow for work. This week has been a little rough for me. Hopefully tomorrow will be a better day after I catch myself up with my workload!
"Education is what people do to you, and learning is what you do to yourself." -Joi Ito