Hey guys! I feel like it's been a while since I last "talked" to you. In a way I feel like I should apologize for the lack of blog posts and for not putting in more effort when I do blog. Lately it seems like my blog posts are subpar- like they've lost some entertainment factor (but perhaps that's just me?). These summer blog posts
might
be the last detailed lifestyle posts you see in a while. Now that I'm in my 8th year of blogging, events I attend to annually are getting quite repetitive and kind of boring to blog about in detail. Do not hold me to that though as the Mister and I have talked about going hiking and taking trips to different parks since Fall is almost here.
But perhaps I can also refocus more effort into beauty and other splurge worthy blog posts (you know, the ones I used to do a lot of). I also miss the everyday-here's-what-I'm-up-to posts. Those were harder to keep up with because priority was given to more significant events. I'm looking into finding a balance where I can blog shorter but more frequently without burning myself out.
Work has been tiring and I'm glad the long weekend is here. My coworkers and I have been slaving away at data entry because our company is switching over to a new system. I never knew what data entry really entailed. Whenever people said, "it's a job where I do a lot of data entry" I never truly understood what that meant. What kind of information are you entering? Why does it sound so vague? But now that I'm doing some data entry myself, I get it. I get why people don't go into detail because it's pretty self-explanatory.
Summer is pretty much over for me. I've gone to CNE twice already (will share in the next post) and the weather has cooled down significantly as well. Fall is coming and I can't wait! This summer I planted a lot of tomatoes. My vegetable garden got so big it was hard to keep up in the end. Next year I won't plant as much and I won't be planting any Roma tomatoes since they remained small and did not grow big.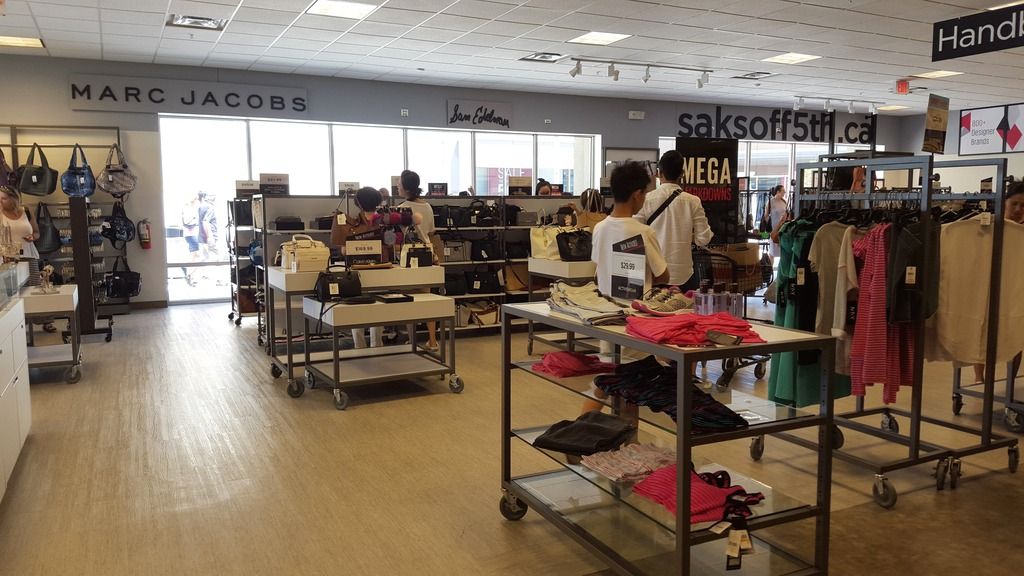 We visited the Toronto Premium Outlet but I didn't end up getting anything. There was really nothing there of interest to buy. It's getting quite crowded there and I'm not willing to wait in line to get into the Kate Spade store or any other store with large lines. We visited the Saks Off 5th which was a bit more interesting. I just discovered that there's a Saks Off 5th by my house so I will visit one that store very soon!
We also went into the Restoration Hardware store. One day I will buy furniture from here for my house. They have some very unique pieces and it's always great to support businesses that recycle something old into something new.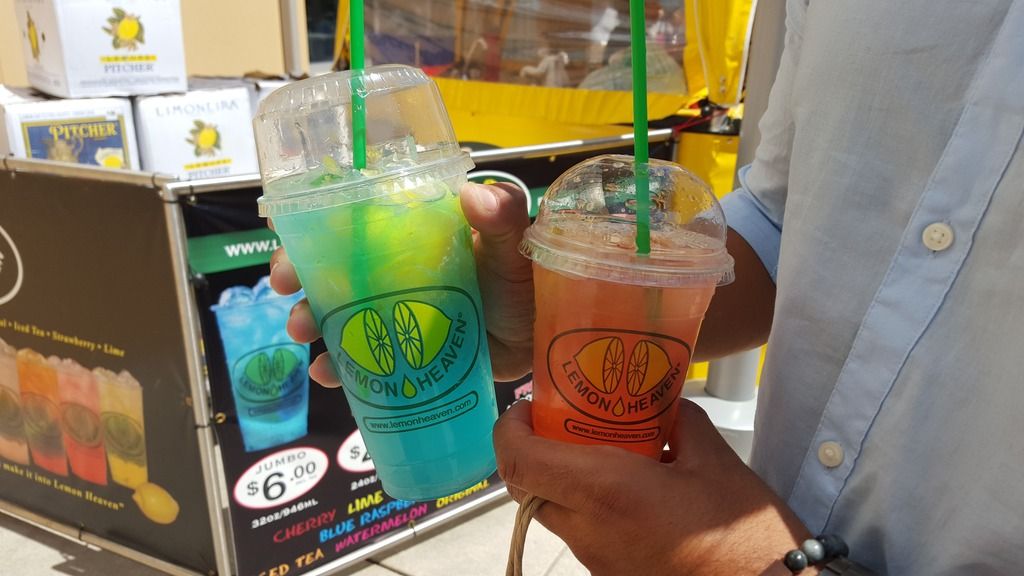 I cannot get enough of the Lemon Heaven - Blue Raspberry is my fave. This stuff is
bomb
. I can drink it for dayzz lol.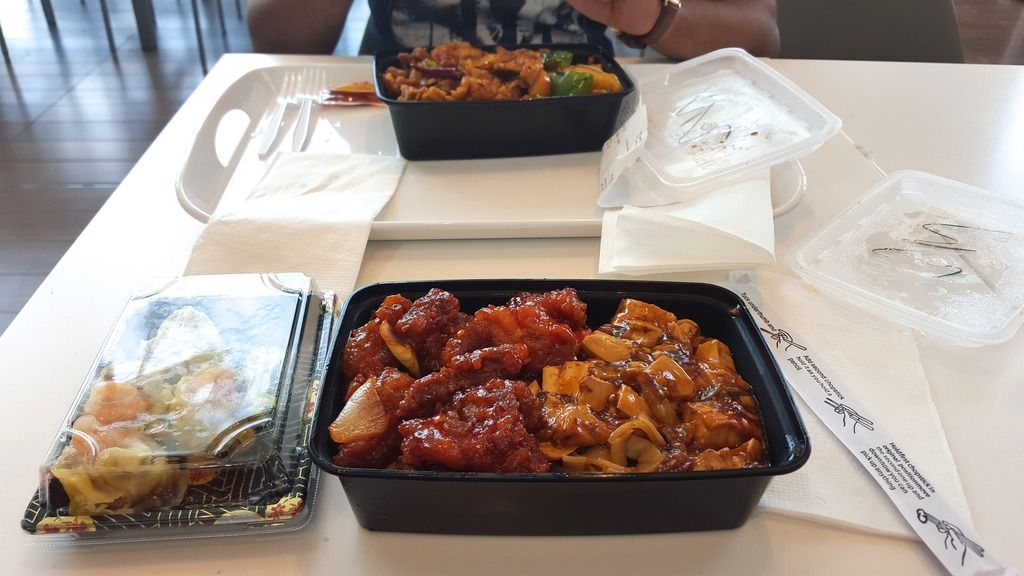 I've been also pretty obsessed with Szechwan. I like how I can have a side of Siu Mai too mmmmm.
Nimman Thai Cuisine
2451 Lake Shore Blvd W, Toronto, ON M8V 1C5
Taken from the site:
"We believe a great meal is not just a tasty food and pleasant service. Nimman provide a great meal as emotional experience. We delicately cook and blend each ingredient precisely to get perfect foundation as well brought the smoothness complexity in each spoon.
Over 90 flavorful menus not just indicate the Thai cuisine, but also the historical experience accumulated from generation to generation.
Everything is made in-house, essential ingredients are delivered from Thailand, Authentic described its word."
My family and I went to a Thai restaurant, Nimman Thai Cuisine, based on good reviews. The location is terrible- it's in a plaza with other businesses which make it hard to finding parking because the parking lot is so tiny. The restaurant looked very dull on the side we were sitting (looked like they were not done renovating after they extended the place).
The food was pretty good, however, I still like
Khao San Road
better.
The service was alright. Most of the time the servers were on the other side of the restaurant so we were neglected at times. The side we were on was really sunny because the large windows had no curtains or blinds to block out the sun. There were many people who came in who refused to sit at the tables that were directly in the sunlight because it was so hot.
Overall: Ambience D, Food A-, Service B-, Price B
.
Dinner at The Keg.
We chose to sit out on the patio, we love eating outside in lovely weather. The conditions were perfect that evening- not too hot, not too cold.
It was a Lobster Summer for me. I chose to get the half Lobtser and Steak. It was so good that it created a lobster obsession for me.
No surprise that we got the creme brulee for dessert. We each got our own because the serving was so small. I went with the Mango brulee. It was so good!
I don't know if you guys remember my fascination with lovely washrooms. I like to see what kind of washrooms establishments maintain. The washrooms at The Keg at this location was nice. It reminds me of the washrooms at
The Shore Club
. They had similar colour schemes, a place to sit, and they had paper napkins in place of paper towels. Very sophisticated.
I love walking downtown with the Mister in evening after dinner.
We visited the new Holt Renfrew at Square One. The place was huge and beautiful.
They also had this cute sculpture of a nail polish bottle and brush.
I do have to admit though, as fabulous as the place was, I was a bit disappointed in their handbag department (the one I was looking most forward to). The area was very vast, but it was too spacious and felt a little undone and cold in my eyes. Plus they didn't have as much selection as I was hoping for.
Red Lobster
1790 The Queensway, Etobicoke, ON M9C 5H5
Believe it or not, this was our first time at Red Lobster.
What took us so long? Well, the Mister isn't much of a fan of seafood and I never had an obsession with seafood... until I watched a video on how to eat lobster one night and ate lobster at The Keg. Now I'm totally obsessed.
Their Cheddar Bay Bisquits are so buttery and so yummy in your tummy.
What I enjoy most about lobster is the whole experience of having to work for your food. I love eating a whole lobster as is and cracking it open and digging in! For my sides I got the Lobster Mashed Potatoes and the Grilled Corn with cheese and cilantro. They were both super delicious! The Mister opted for the Steak and mashed potatoes as he's not much of a seafood fan.
For dessert, we got the Chocolate Wave (chocolate cake with fudge frosting and vanilla ice cream on top). This was hella sweet. Don't know if we could do it again LOL.
In the spirit of this Lobster Summer post, I'll skip ahead and also share another dinner outing at Milestones where I got yet another lobster dinner!
We got the calamari for our appetizer and it was terrible. It wasn't crispy at all and a bit oily. Thumbs down for their calamari.
The only lobster size they had here was the 2 pounder. It was
huge
. The shell of it was also super hard! I couldn't crack the claws by myself and had to get the Mister to do it. It was so hard some bits of one claw went flying! It was good but I don't think I'll order lobster from Milestones again. The size of the lobster is just way too much for me.
Why do I even bother taking a pic of the dessert? Hahaha. #cremebruleeforthewin
Part 3 will surely come sometime soon(?).
"The greatest pleasure in life is doing what people say you cannot do." -Walter Bagehot