Eek! I'm so behind so I'm going to try to make this post as short and sweet as possible! I must try to blog faster and type less!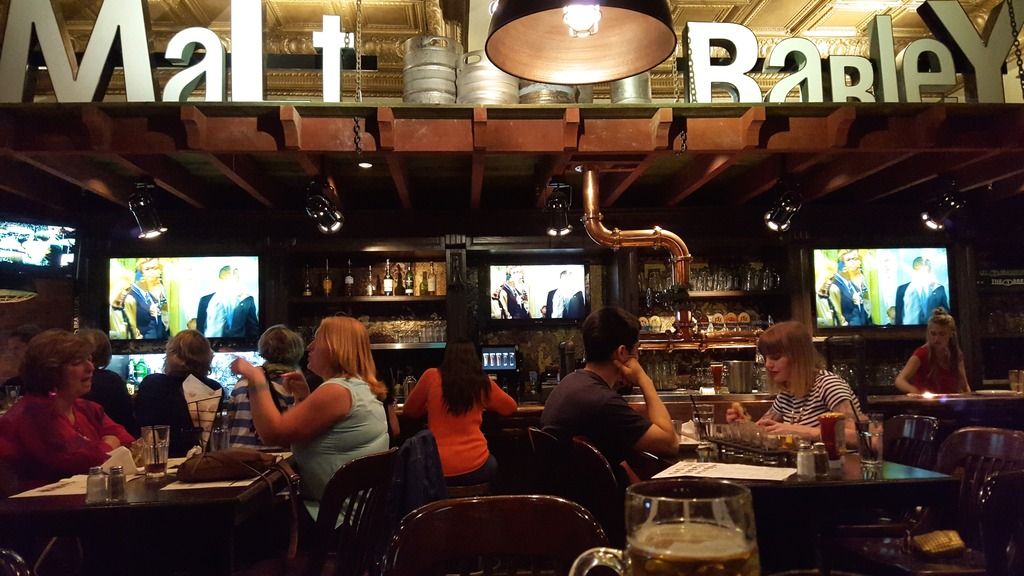 Les 3 Brasseurs
275 Yonge St, Toronto, ON M5B 1N8
The Mister suggested we try eating at
Les 3 Brasseurs
. He loves beer so I guess it comes at no surprise that this place would catch his eye haha.
Taken from the site:
"Our story began over 100 years ago in Lille, France when three brewers joined forces to create a brewery that would grow to become one of the most important in the country. In 1985, the descendents of the original founders opened their first neighbourhood microbrewery- long before anyone had even heard of a 'microbrewery' or 'craft beer.'
The key to our success... is unrelenting passion for creating the perfect pint. That's why our beer is brewed in-house, just steps from your table, by brewers who understand that brewing beer is a magical combination of art, science and dedication."
The Mister read great reviews of this place, and it looked interesting enough on the outside. Their menu was also interesting, it was like reading a newspaper.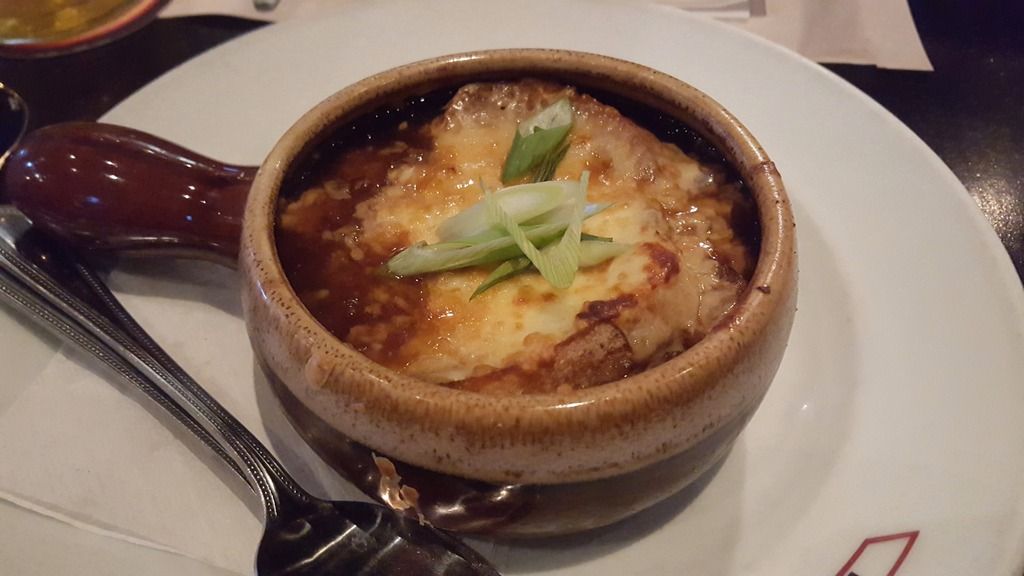 First up, Onion Soup! This was delicious! I can't find it on the site anymore so perhaps their menu constantly changes? =( I had hoped that they would keep this item as I love onion soup!
For my main, I got the 3 Brasseurs Burger (in-house maple Amber beer sauce, smoked Gouda & bacon) with Sweet Potato Fries. I believe the Mister got the Roasted Chicken and Mashed Potatoes. The food was good! We really enjoyed it.
Then for dessert, we got the Chocolate Mousse. It was
very sweet
. There was a bit too much on the plate for us to thoroughly enjoy ourselves. It was good but towards the end, we had enough.
Service was good and the ambience for a place like this was excellent.
Overall: Ambience A+, Food A, Service B+, Price B+
.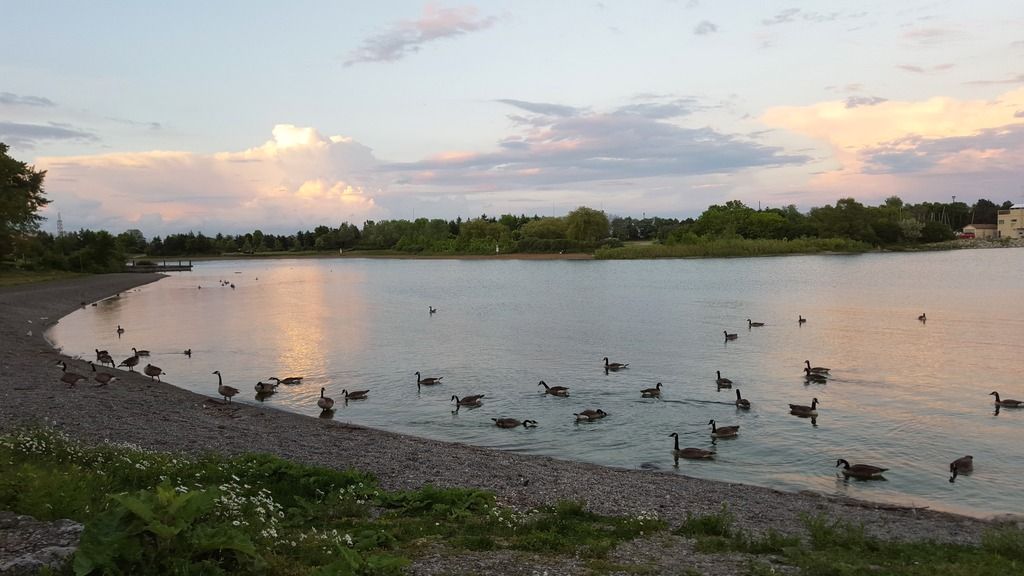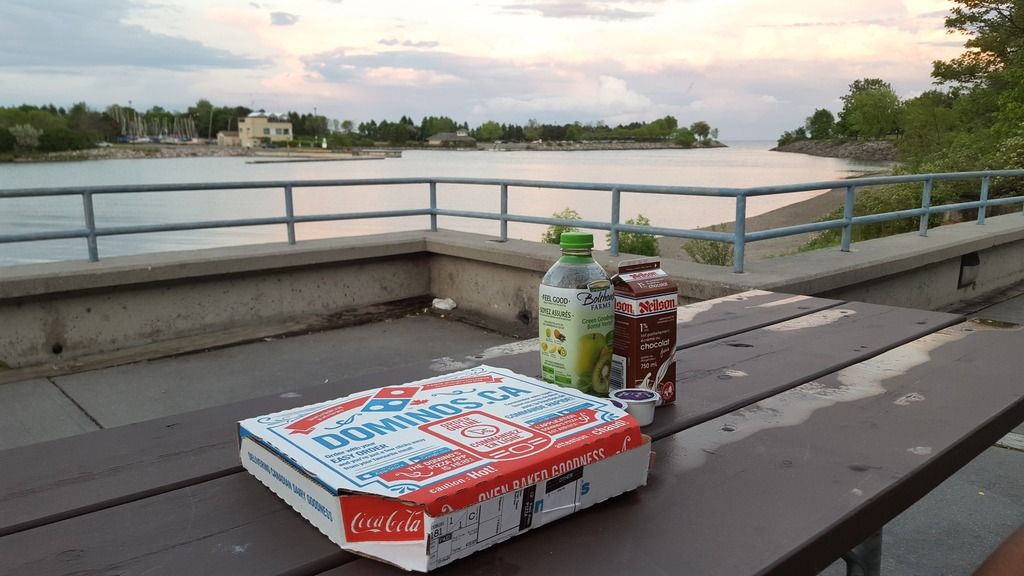 Another evening by the lake- this time with Dominoes! I used to avoid Dominoes because it reminded me of the subpar Dominoes pizzas on Pizza Day we would get back in Middle School LOL. But I learned it's definitely not like that at all! It's similar to Pizza Hut and it's totally better than Pizza Pizza.
My sister had torn down the shed all by herself! If you have me on Snapchat, you would've seen my family and I building the new shed this past weekend.
Washing the car at my house for the first time!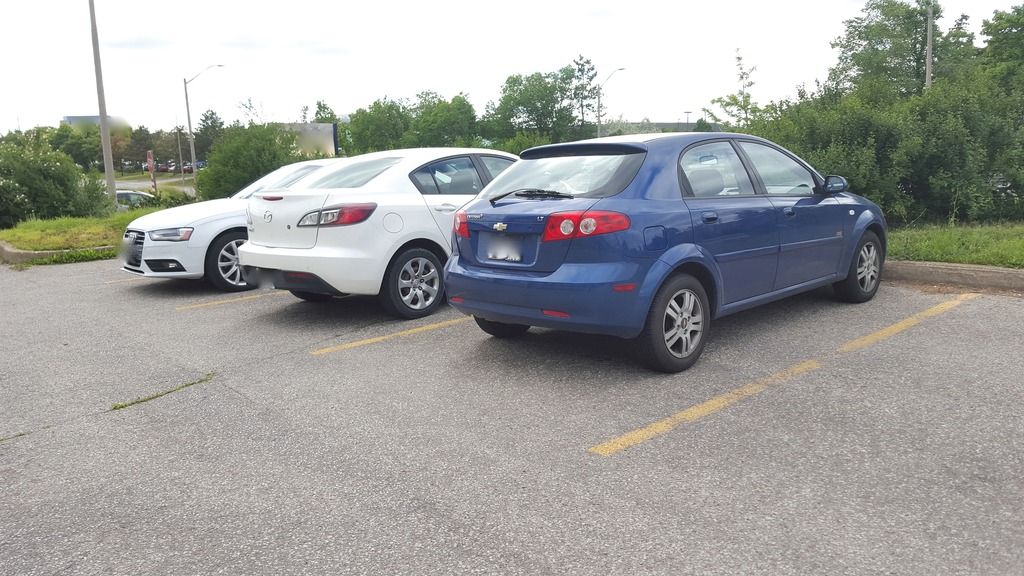 My car and my coworkers' cars. One coworker will leave at the end of August *cries*. I will remember this image forever.
Weekend picnic at High Park (back in June).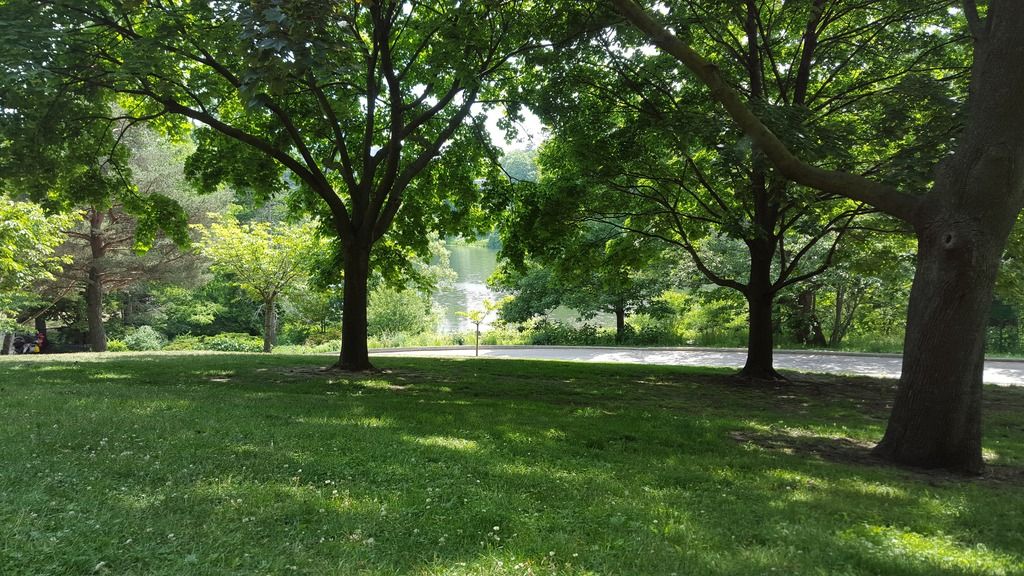 The view from above as we relax under the trees.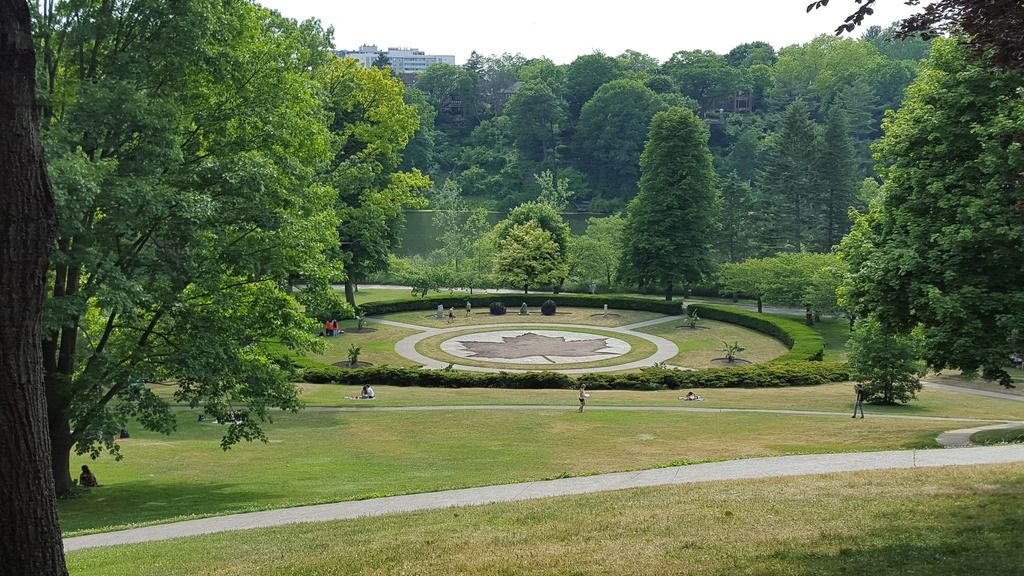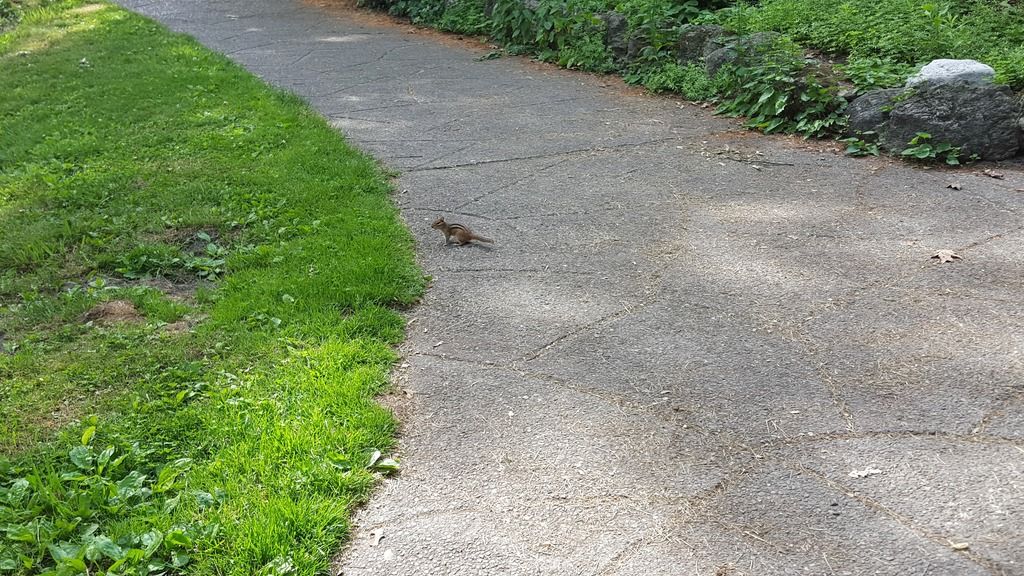 We ended up walking around the park and saw so many cute chipmunks along the way.
Looked around the High Park Zoo again. Not much has changed. This summer we plan to go to the Toronto Zoo.
Got myself a tiny ice cream cone (I couldn't resist).
We sat and rested on a bench before heading off to the Grenadier restaurant located in High Park. This time we sat outside since it was such a nice day out.
The coconut drink we brought ourselves. We got onion soups and ribs to share.
Empanadas at The Empanada Company. They taste so good and their churros are to die for.
Delicious food is something I can not seem to give up. I'm slowly making some progress but it's not as drastic as if I were to put myself on a diet and dedicate even more time than I already am at the gym (1.5 hours). I do cardio and weight lifting. My family knows and some people at work know (they found out by accident because I had my gym fob attached to my car keys). I don't like to tell people because they can get so judgmental. If I eat something sugary, they wonder why I'm not on a diet. When people ask about how much I've lost, I don't like it because it's a numbers game that I don't like getting caught up in. All I know is, I feel better and look better. I've gained muscle and fit into some of my pants again. Overall as a number though, I haven't lost that much. They say muscles are heavier than fat so I hope that's the case.
I want to share this brand, Sarah Wells, that you can find at your local Winners. I looked into it and found out that she's a Canadian athlete (hurdler). She worked with the design team at Kyodan and her activewear will be exclusively sold at Winners. I came across this brand after browsing the activewear section. Her pieces felt really well made with high standard of quality. I've since bought more pieces, but I'll wait and share that at a later date.
Lastly, I never got around to sharing this interesting holder I found at HomeSense. I thought it would be great to store my brushes. This way I can actually see what I own and use them all (which surprisingly I do eventually- I rotate them after they get too dirty and wash them all at one time).
Hm.. took a little over an hour... and that doesn't count rummaging through my photos, editing, and uploading. That was just the time to put it together. Now you know why it takes me so long to blog.
"People who judge you the most, often know you the least." -Unknown