Hi guys, after so many years of blogging, I've decided to say goodbye to the blogging world. With work and everything going on in my life, I've become too busy to have any time to blog anymore. I thank you for you readership, support and for sticking with me through all these years. You will all be missed. And so for my last post, I thought it'd be nice to end it off with an update and a shopping post- something you know I love to do dearly :D
Work has been... busy. As it stands, I'm working between the office and customer service. I'm stretched thin at the moment because they haven't found someone to replace my position downstairs for customer service. It's driving me crazy. In all honesty, I'm doing this job for the experience, not for the pay. Between you and me, I didn't even get a raise... but I believe it was because I was getting paid more than my coworkers anyway. So, when they brought me up, they didn't feel the need to raise my wage. If you're wondering why I didn't say anything, it's because 1) I don't have a degree or education to be a L0gistics C00rdinator, so I'm literally entry-level and learning as I go; 2) Working upstairs in the office is way better than being stuck downstairs dealing with stupid customers all day (and believe me, if I could rant all day about it, I would); and 3) Like I said, I'm doing it for the experience. It'll be great on my resume and who knows, perhaps it'll be really useful for when the Mister starts his own business one day.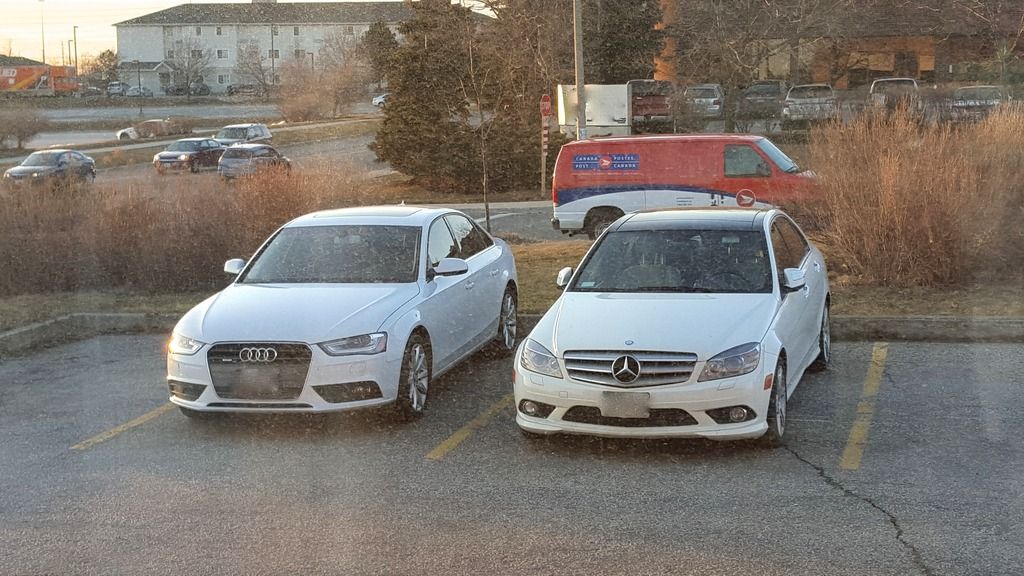 But enough talk about work! Today I wanted to blog about fun things like shopping. I took these pictures of the newly opened Saks Fifth Avenue and newly renovated H&M store some weeks ago, but again, time restraints left me with no time to blog about it. Btw, the picture above is my car and my boss's car right next to mine. I may not be a boss, but I make it a point to drive like one hahaha.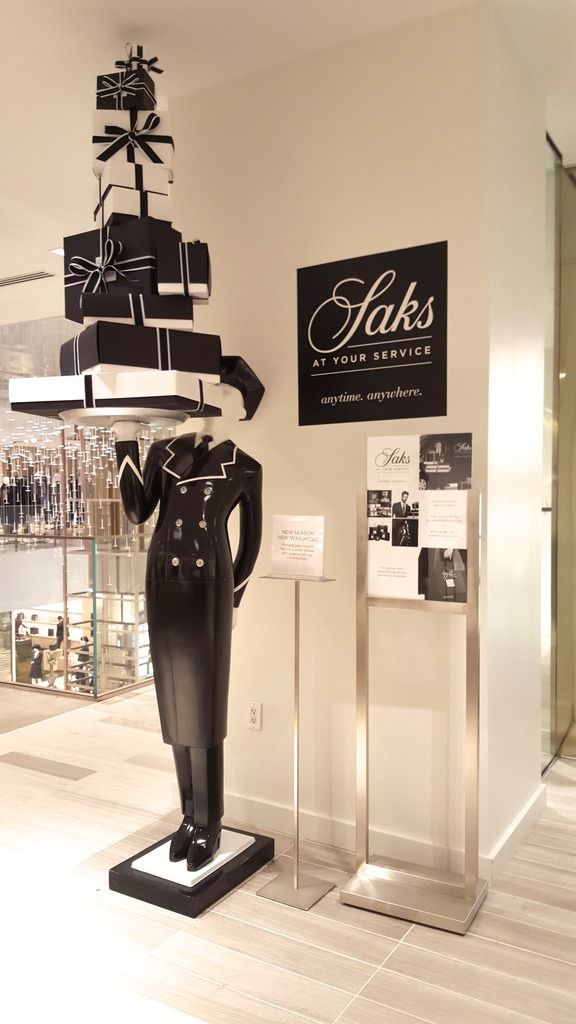 These are pictures of the Saks at the Eaton's Centre. The store shares the building with The Hudson Bay.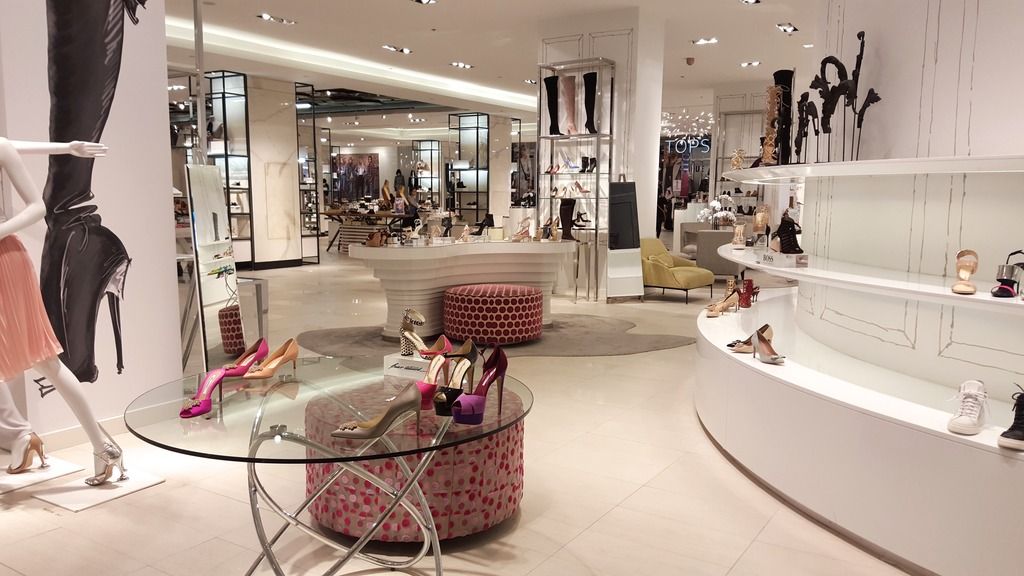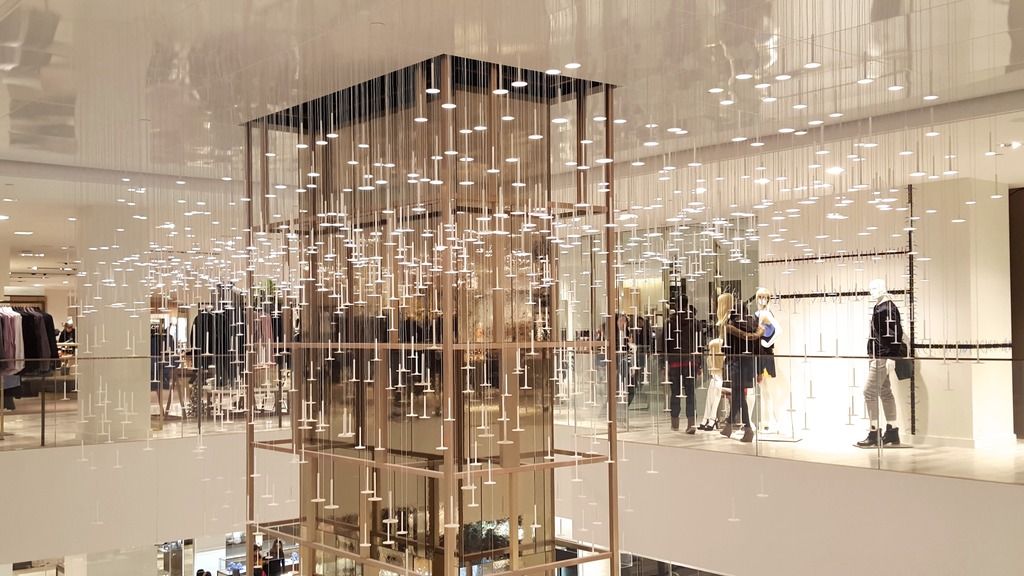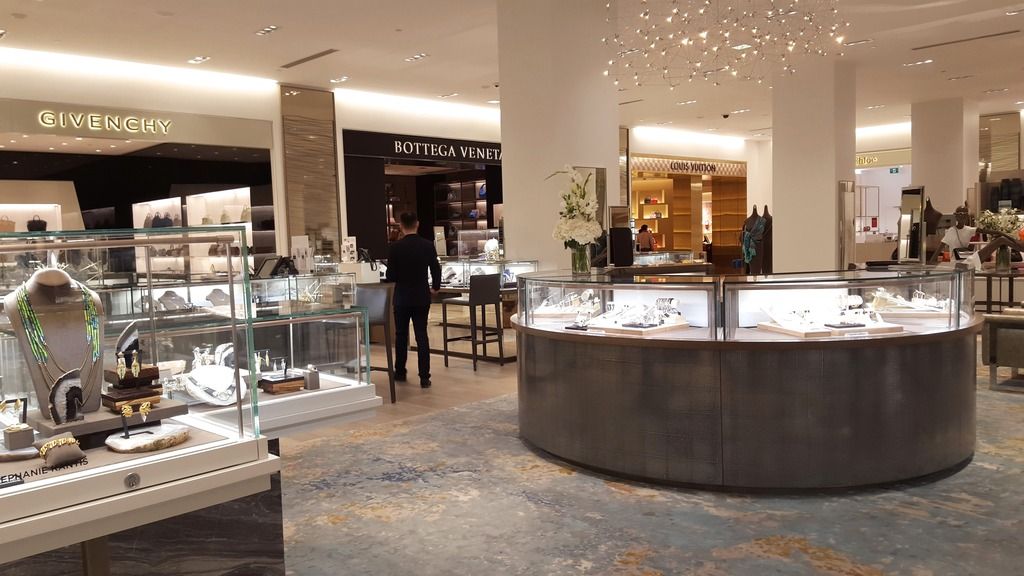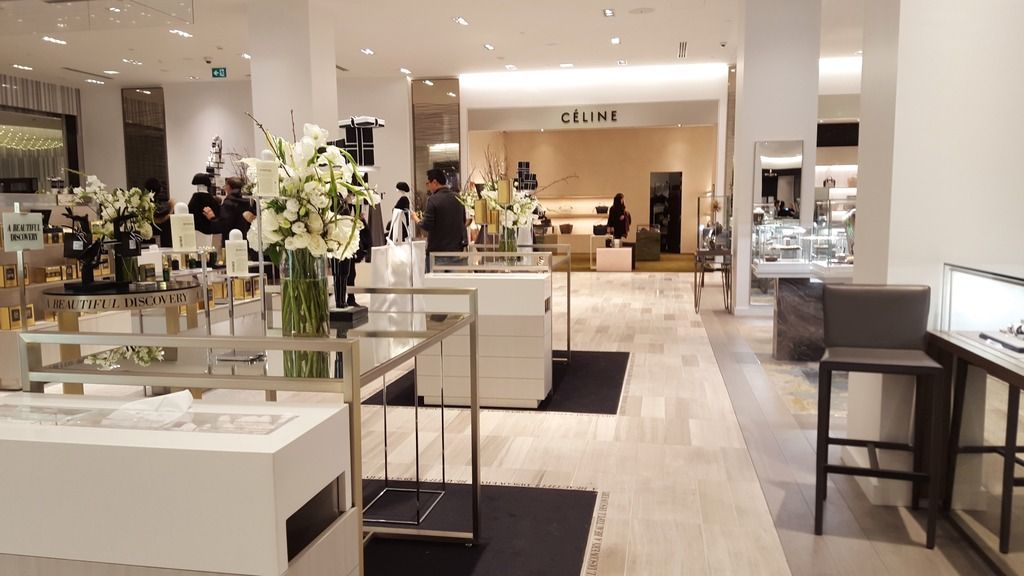 Inside was beautiful.
And here you can see the split entrance between Hudson Bay and Saks.
The Saks below is the one located in Sherway Gardens.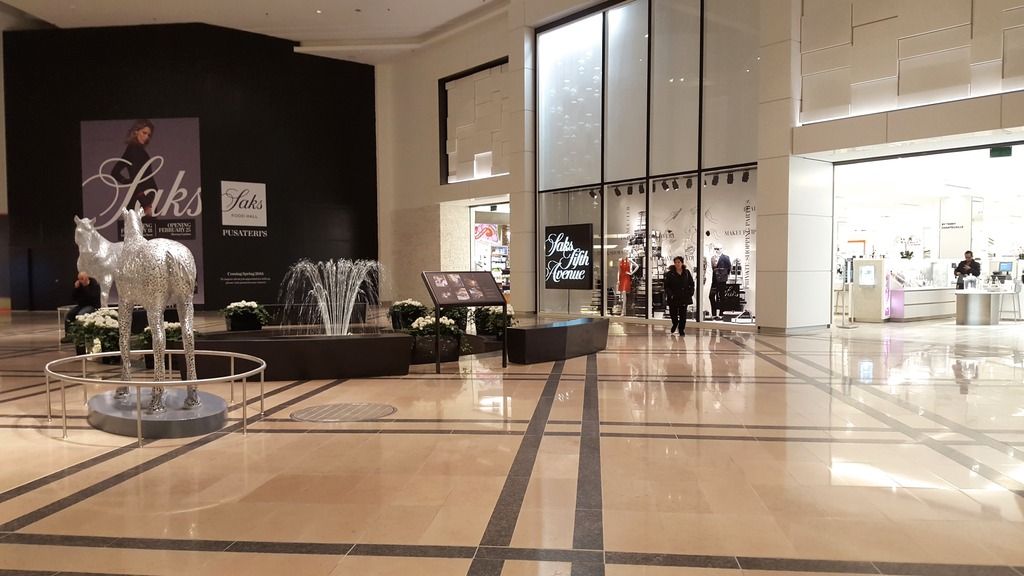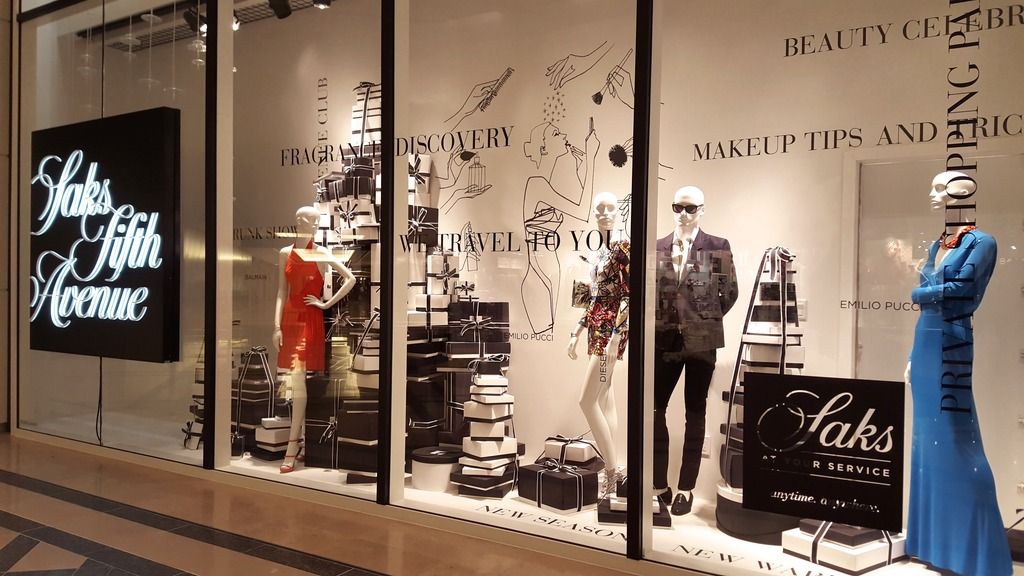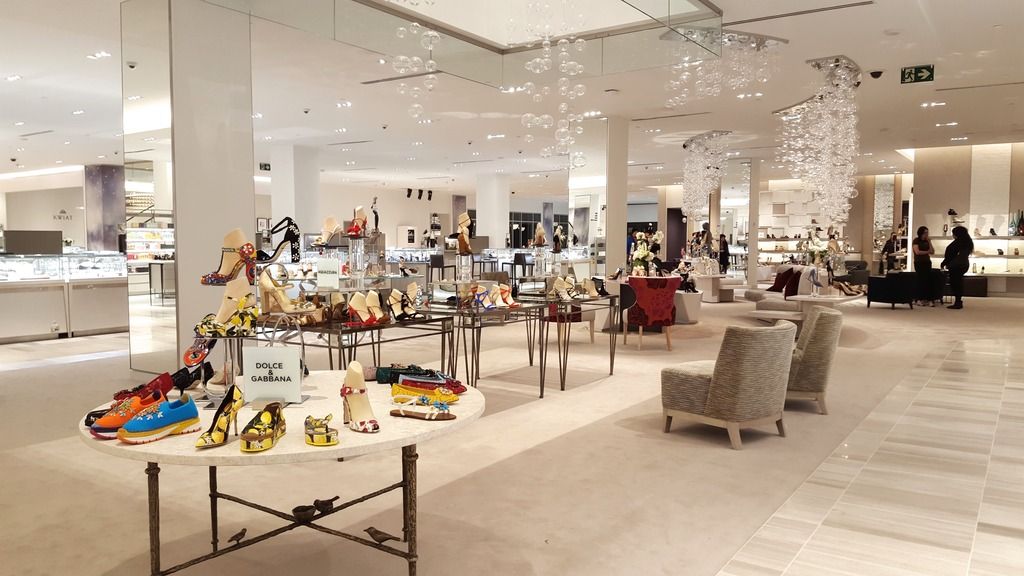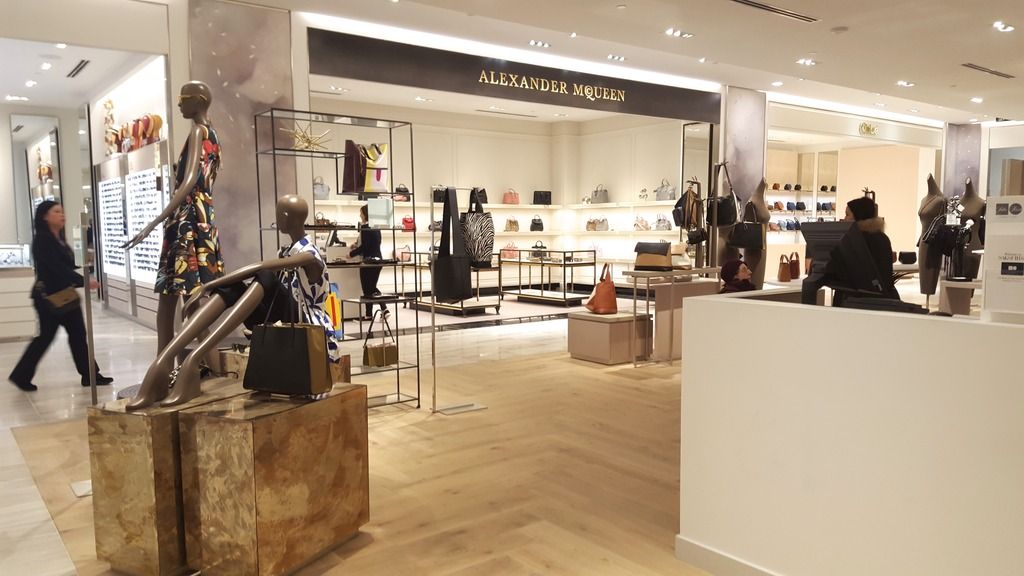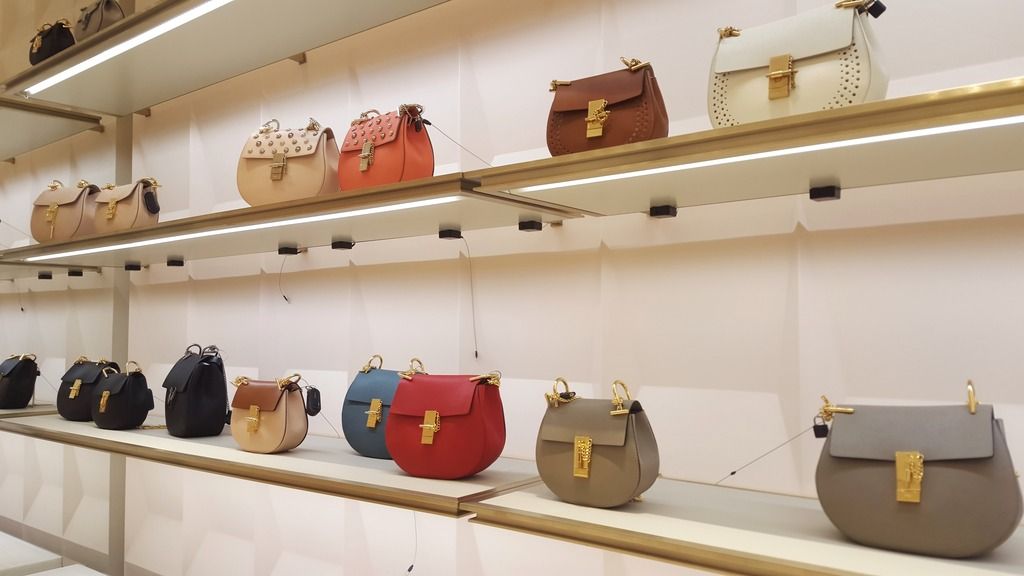 Celine.
Givenchy Antigona is one of my dream bags *love*.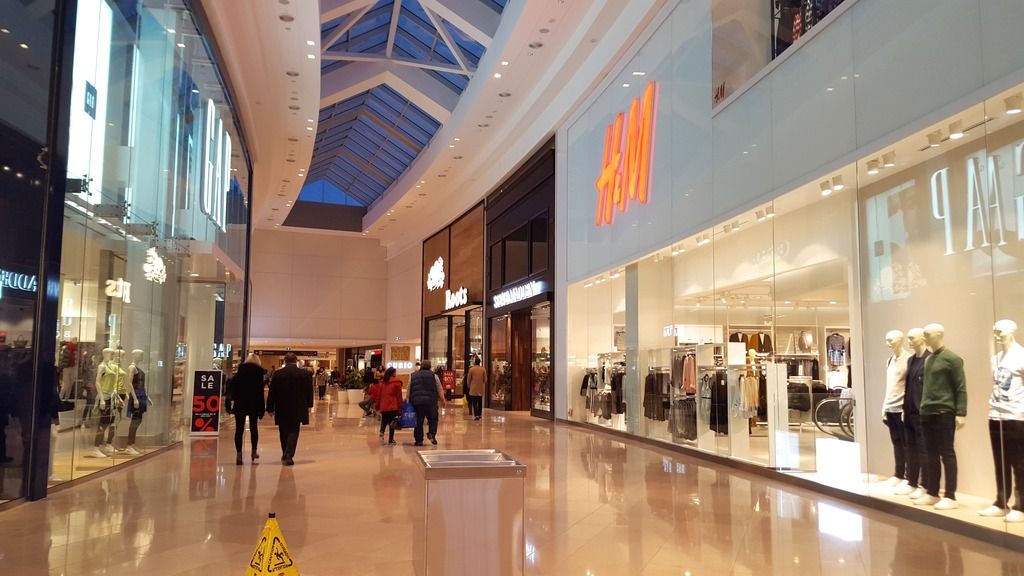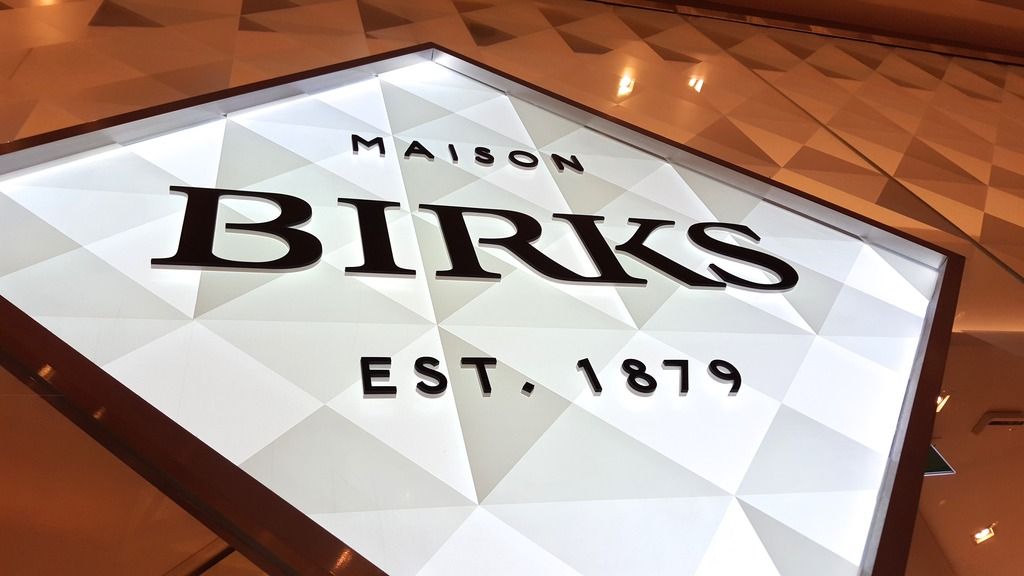 Then we walked around Sherway for some time and ventured into their newly opened wing as well as their fresh new food court.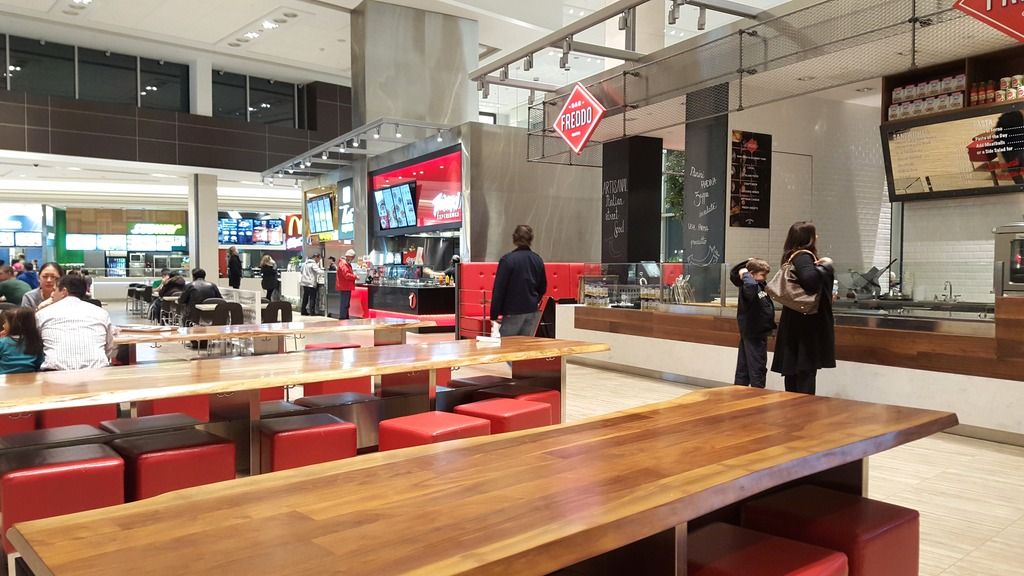 They don't have as many food selections to choose from...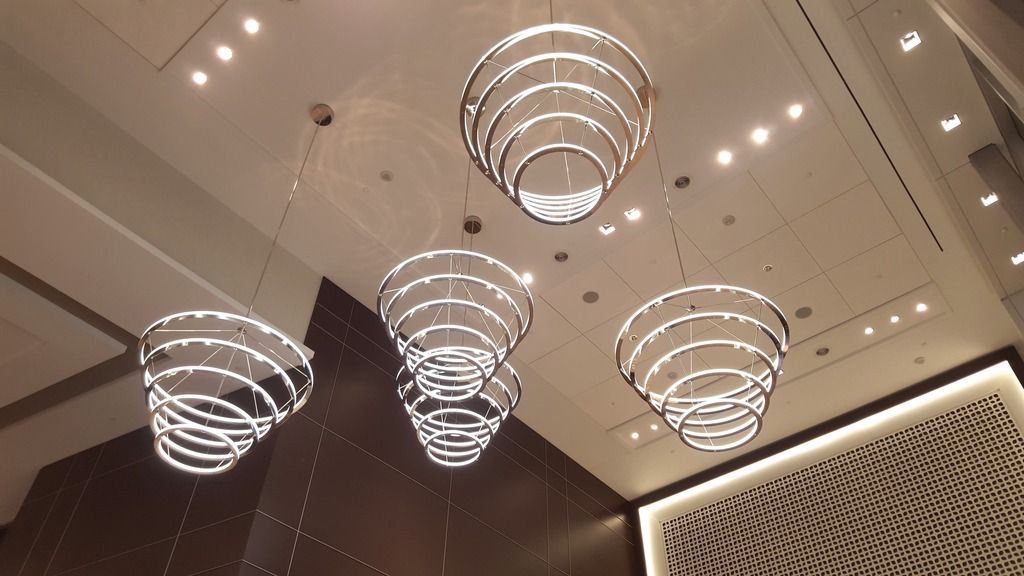 But the food court is the most gorgeous out of all food courts!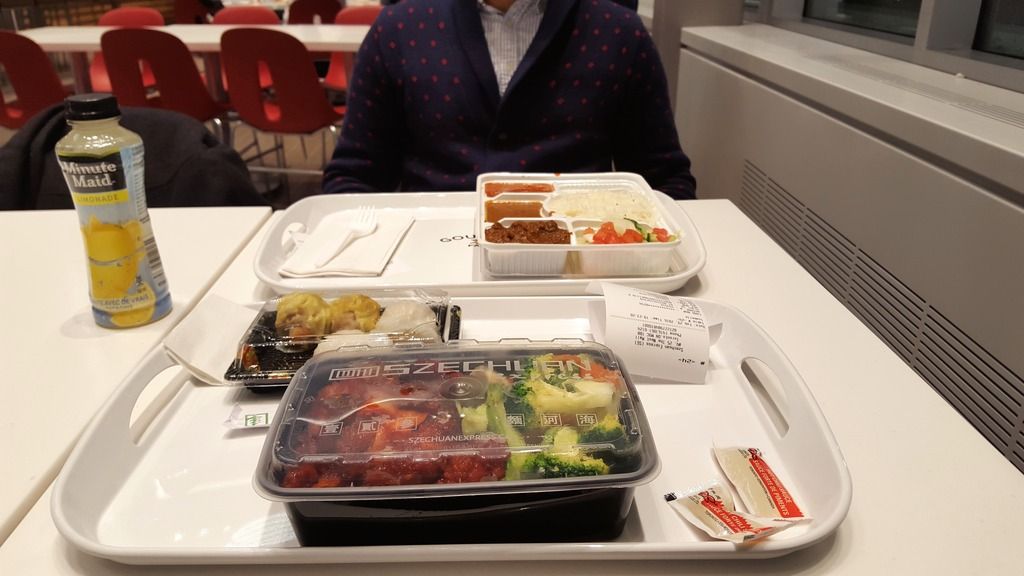 The Mister ate from Amaya and I ate from Szechuan. This was the first time I've ever eaten from Szechuan believe it or not. It was very good.
This was the newly opened H&M at the Eaton's Centre. There was one point when it was a trend for all the malls to update their look, and now it seems like there's a trend for the stores themselves to do a "facelift".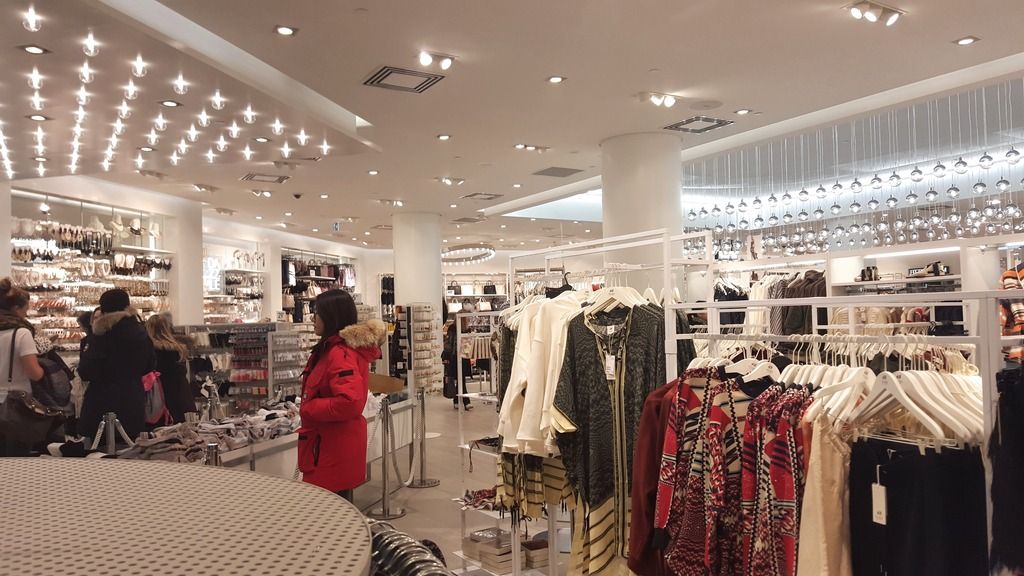 Beautiful lighting.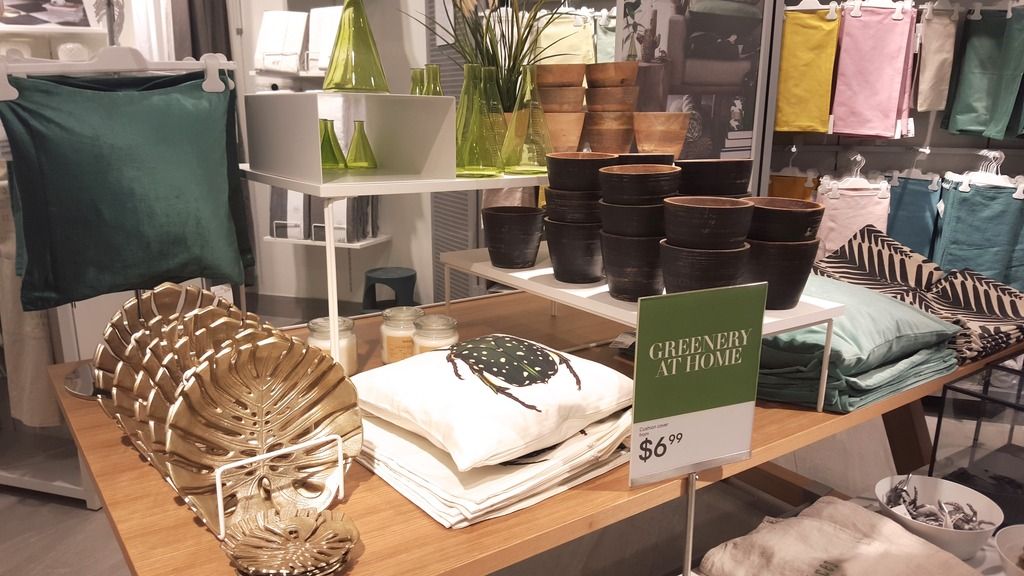 The exciting part was H&M's new home section!
And lastly, I will end this post with the newly open Simon's at Square One. If you've been a long time reader, you would have remembered me mentioning Simons in my
2011 post
about shopping in Quebec. Well, they've finally come to Toronto!!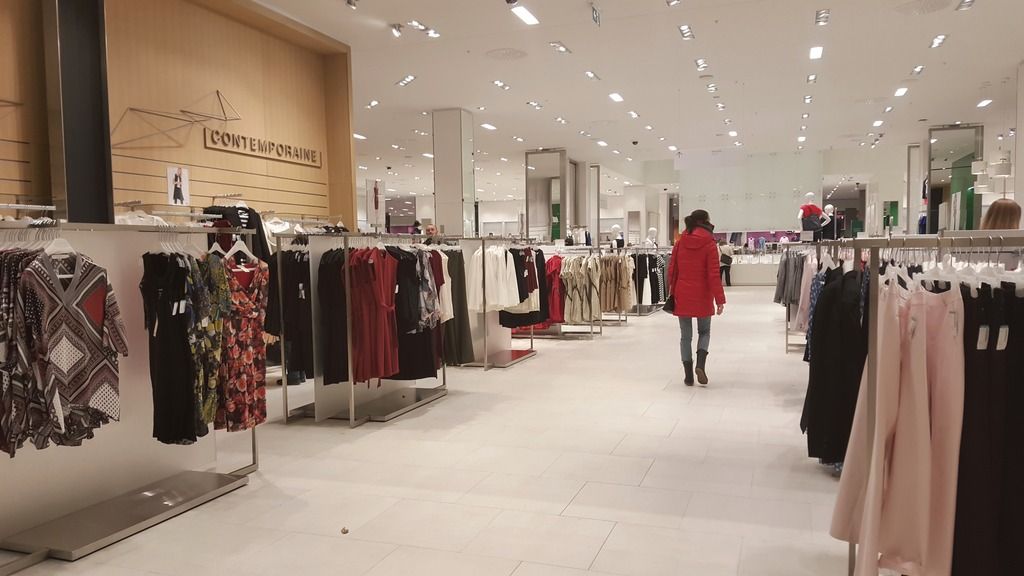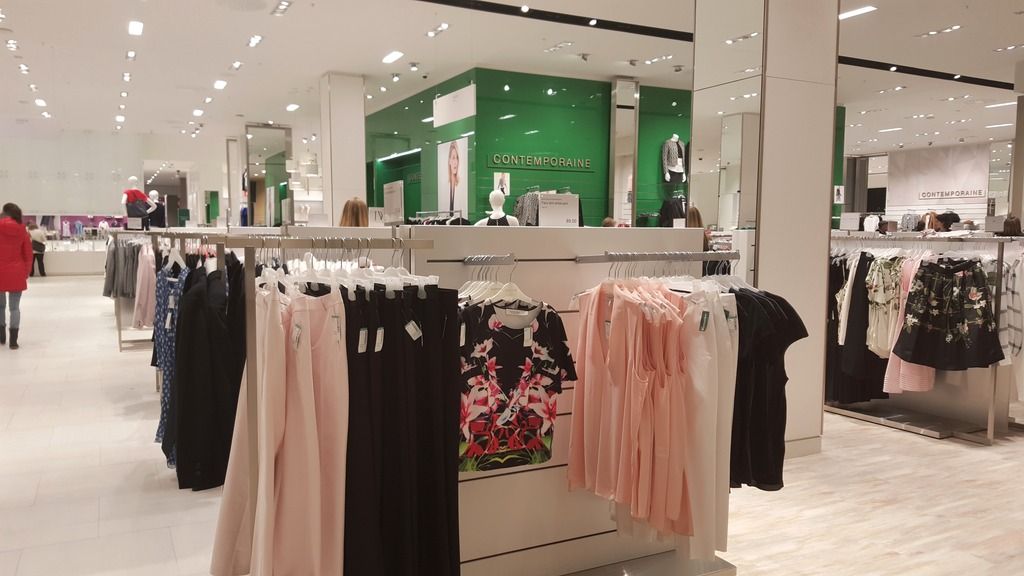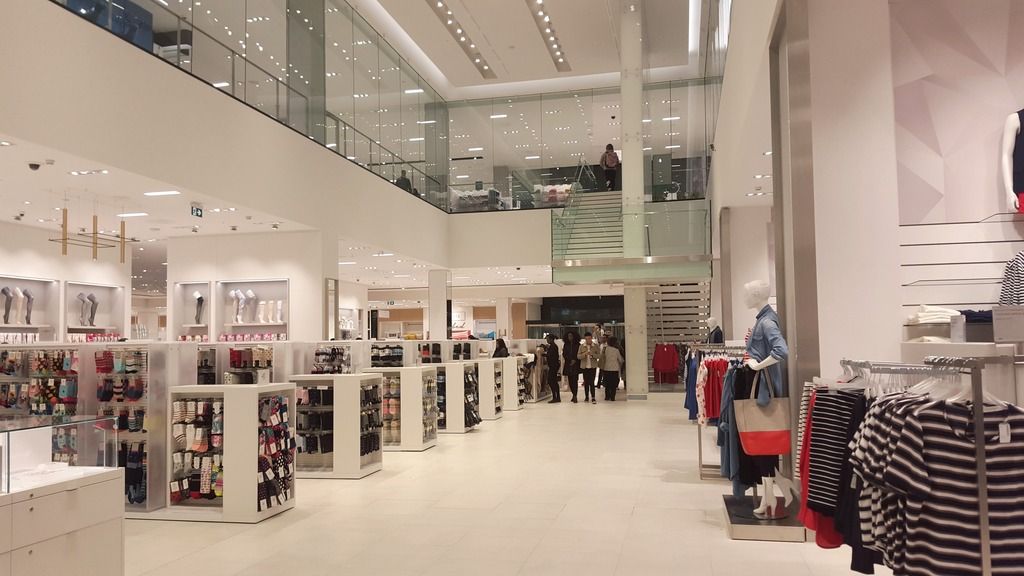 I can not wait until I have the time to actually shop here. It looks like they have some really nice workwear.
p.s. About the quitting blogger part... HAPPY APRIL FOOLS! ;P
"Sometimes when things are falling apart, they may actually be falling into place." -Unknown