In today's post, I'm going to share my birthday, the Mister's birthday, Valentine's, and a family dinner night at my sister's. There's a lot on my agenda, and I'm hoping to check a lot of it off my list!
Dragon Pearl
865 York Mills Rd #2, North York, ON M3B 1Y6
Taken from the site:
"The origins of the deep fried sesame ball can be traced back to thousands of years ago as a palace food in Changan (known as 'ludeui' ), during the Tang, Qin and Han Dynasties. This dish is now usually served in small portions because the large size 'Dragon Pearls' at Dragon Pearl Buffet can only be made by trained chefs. Originally deep fried sesame balls are made in the New Year, and given as souvenirs when people visit their friends and family. The Deep Fried Sesame Ball is also a symbol of good luck."
My mom treated the whole family (boyfriends included) out to dinner for my birthday in January. I chose to eat at
Pearl Dragon
because none of us had ever been and
Sandy
had told me twice before that it was her favourite buffet.
The decor was very traditionally Chinese themed. The restaurant's name is based on their famous sesame balls that you can purchase separately from the buffet price.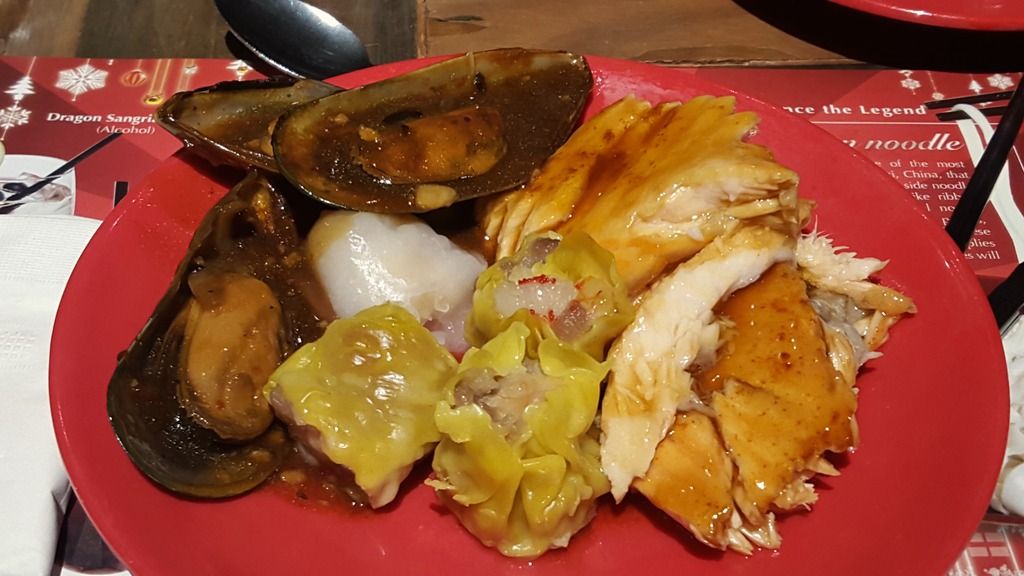 Each person also gets a ticket to redeem for half a lobster. Overall the food was
great!
Thank you Sandy for recommending this buffet! It was the best tasting food offered in a buffet that I've been to. I went back for seconds for the salmon and mussels! Best selection of food offered in a buffet is still Wok of Fame though. Also, the dessert at Dragon Pearl wasn't good unfortunately. Some desserts were oily, not sweet, or dry.
Overall: Ambience B, Food A, Service B+, Price A
.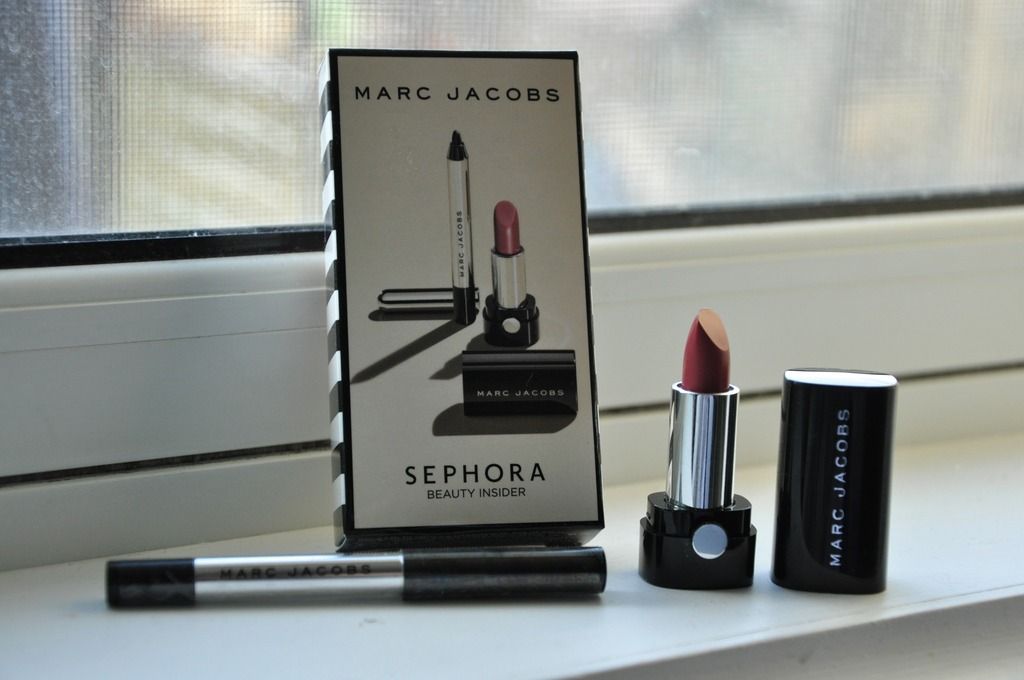 The Sephora Beauty Insider birthday gift this year is from Marc Jacobs. It includes a mini eyeliner and lipstick.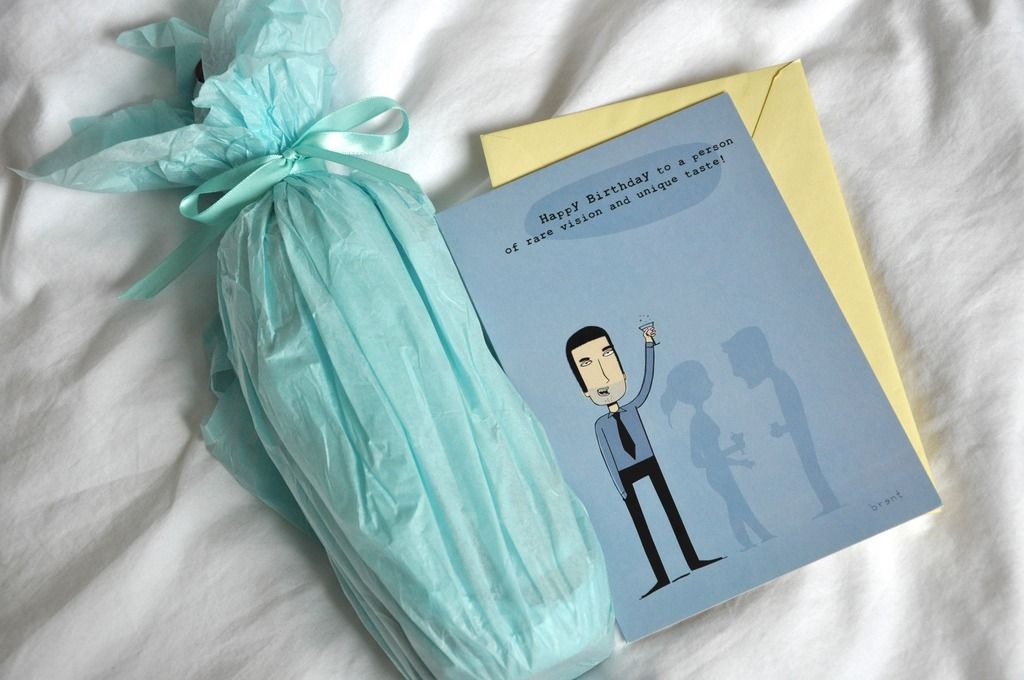 My elder sister bought me wine, a card and $20 lol. I now have a few bottles of wine currently- still haven't given myself time to get used to wine. I can at least sip some, but not a lot.
My younger sister and her boyfriend gifted me an acorn tea infuser and a Little Miss Shy mug (how cute and thoughtful!).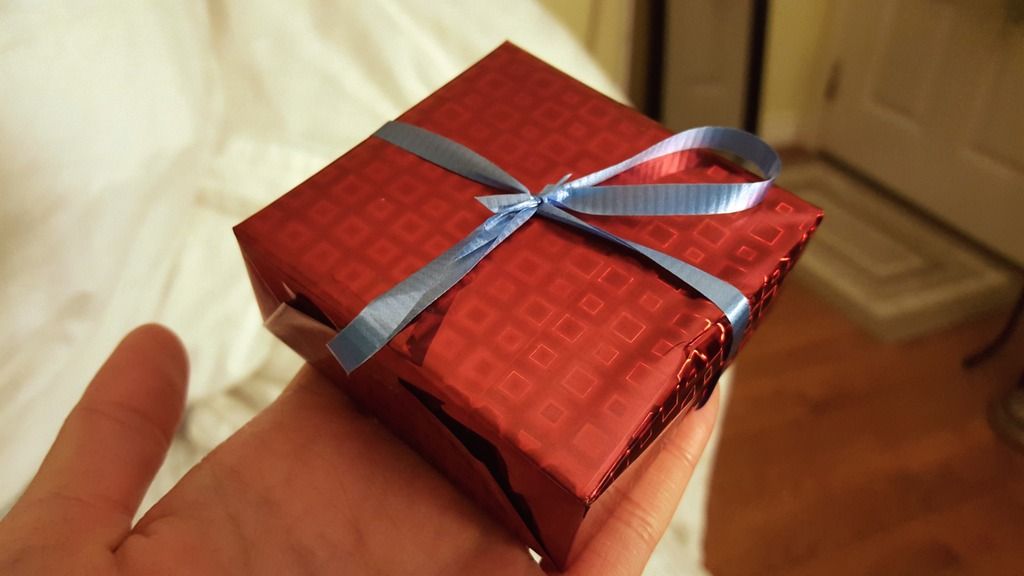 The Mister wasn't able to be with me on my special day, but we did talk on the phone on the eve of my birthday. When the clock struck midnight, he wished me happy birthday and then proceeded to tell me to go to the car to look for my present. He would have made me search for my gift if it hadn't been freezing minus degree weather that night. But because it was, he told me he hid my gift in the backseat's armrest. When I opened it, I found this small gift-wrapped box. It was one of the few times that he was actually able to surprise me entirely. Usually his surprises get spoiled but this one was absolutely perfected.
He picked this Swarovski necklace out all by himself. He didn't know it, but it's from the Miranda Kerr collection. I'm so proud of him, he did such a good job. It's beautiful, I love it!
My workplace even bought me a birthday cake! :D Chocolate mousse and it was so delicious!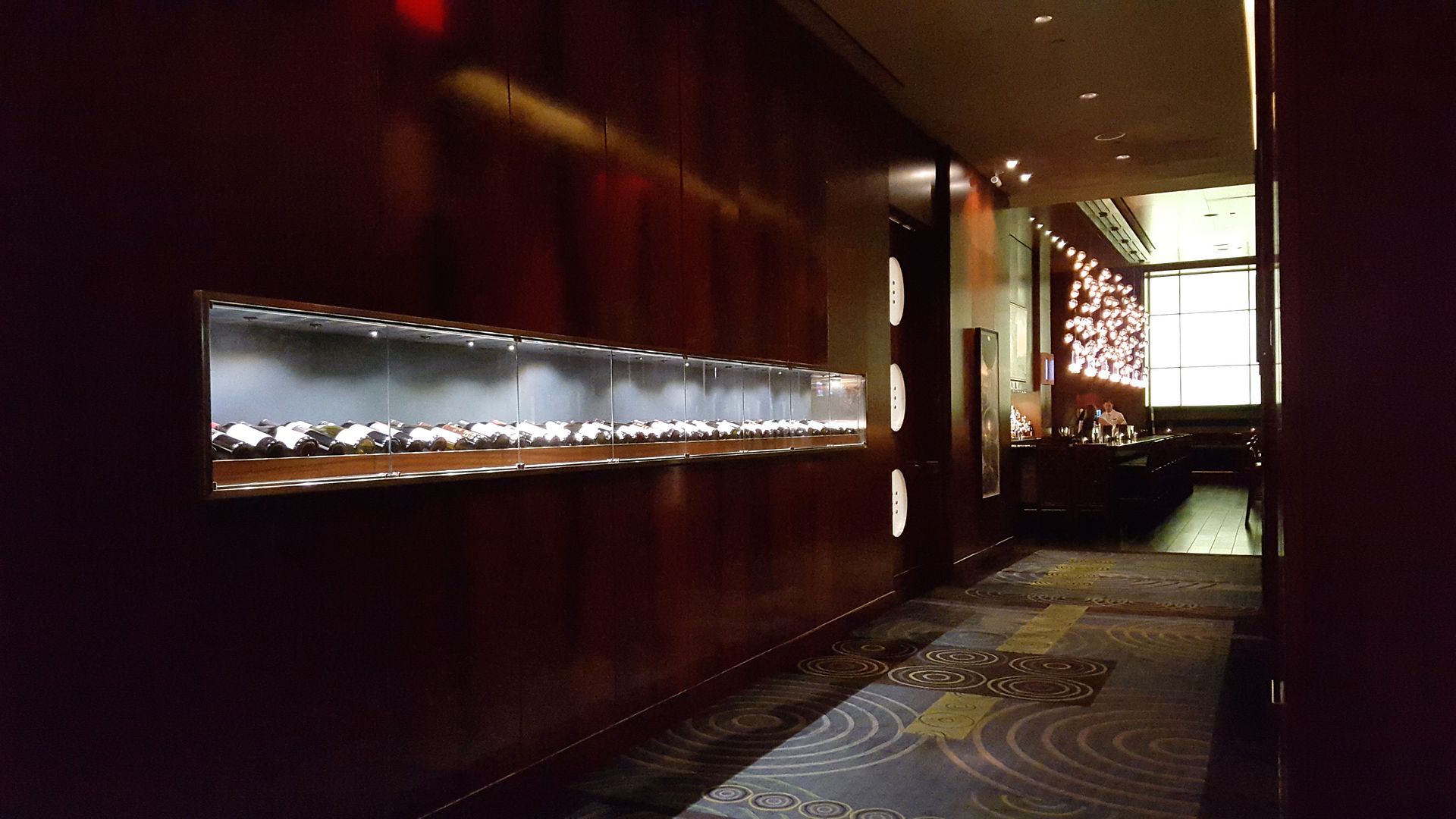 Then the Mister and I went out one evening to celebrate both of our birthdays (we're both January babies). We decided to go eat at
The Shore Club
. You may remember me coming here during Winterlicious with my sisters. The Mister has never been and I wanted to come back and eat here to see how their regular service is.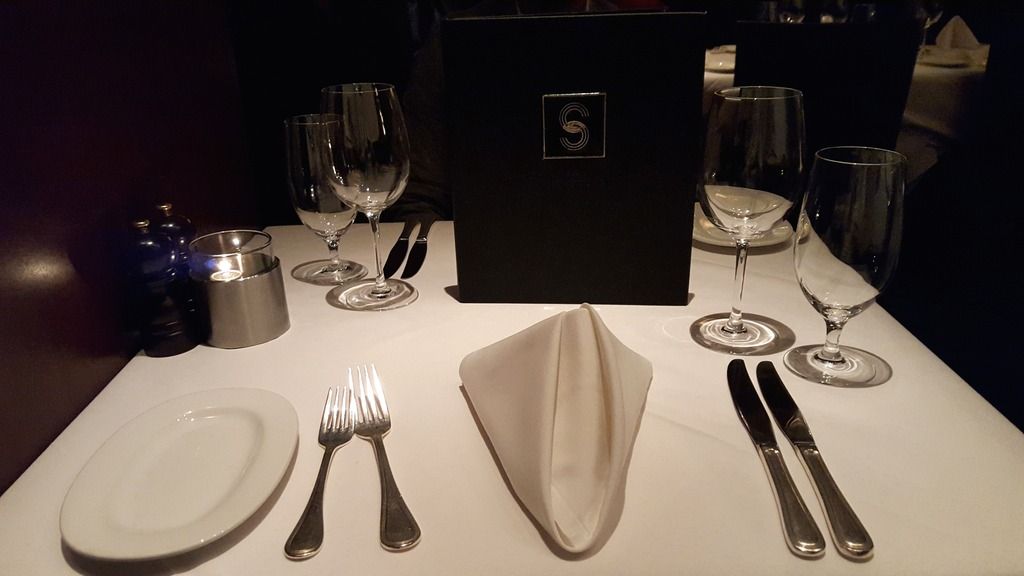 The ambience is as I remembered. We were surrounded by white people (I don't mean any offence by this by the way). And not only were the patrons 90% white, they seemed like they were all having business dinners.
The calamari was good, albeit nothing compared to Moxie's or Canyon Creek's.
Their presentation and plating is still a little weird to me. I guess they do that because it's nice for a table to share their sides and have a little bit of everything on their plate. I'm guessing that's why people like to come here for business dinner because the ambience is the perfect setting and the food is nicely set for that purpose. At first we were both going to order a side of mashed potatoes but the server told us that if we did that, we would be eating for days lol. So glad he told us because I did not expect that they would bring us that much mashed potatoes. We couldn't even finish all the sides... it was too much for two people to eat.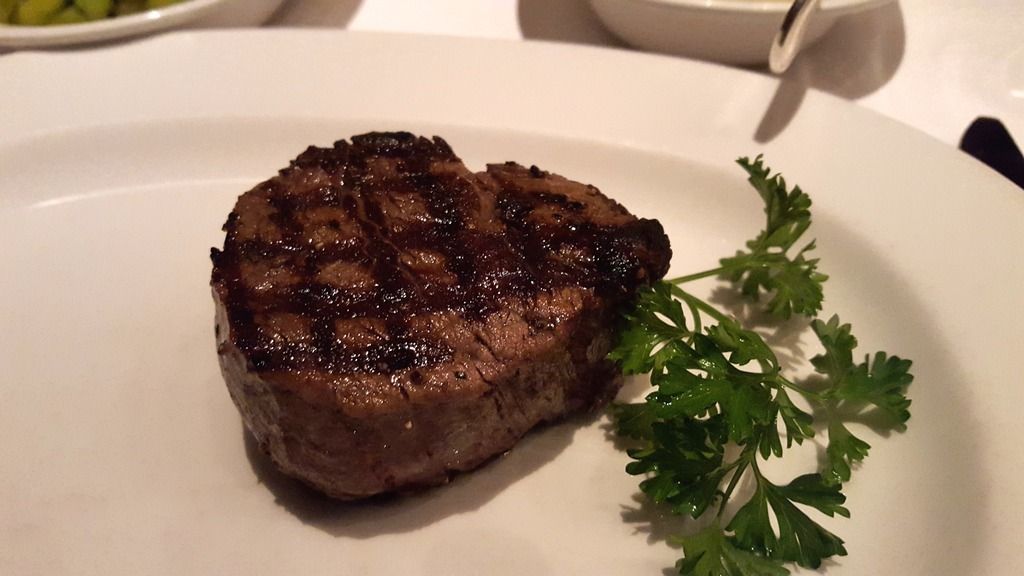 The steak was disappointing actually. I mean, The Shore Club, proclaims that it's a seafood and steakhouse. I feel that if you call yourself a steakhouse, you better live up to that name. The steak was mediocre. It doesn't even come close to The Keg or Milestone's- which make the best steaks in my opinion.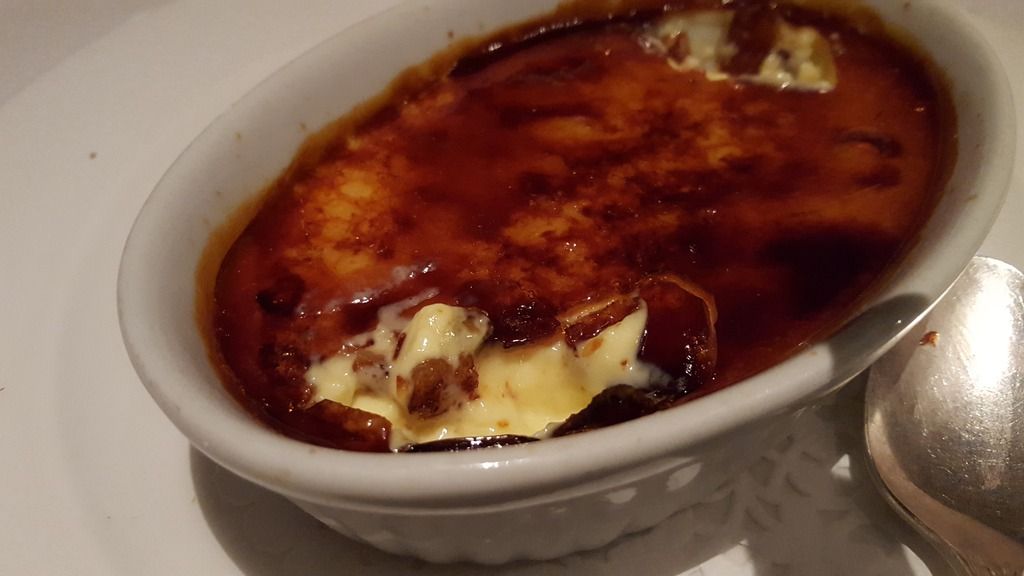 Their creme brulee was okay as well. Still, it's nothing comparable to Holder's (in Montreal) or The Keg. With many restaurants to try and eat at, I don't think we'll be coming back here again.
Their bathrooms are nice though. They have paper napkins as their paper towels... and they have a lounge sofa in the bathroom. Now that's nice.
A short nightly walk back to the car.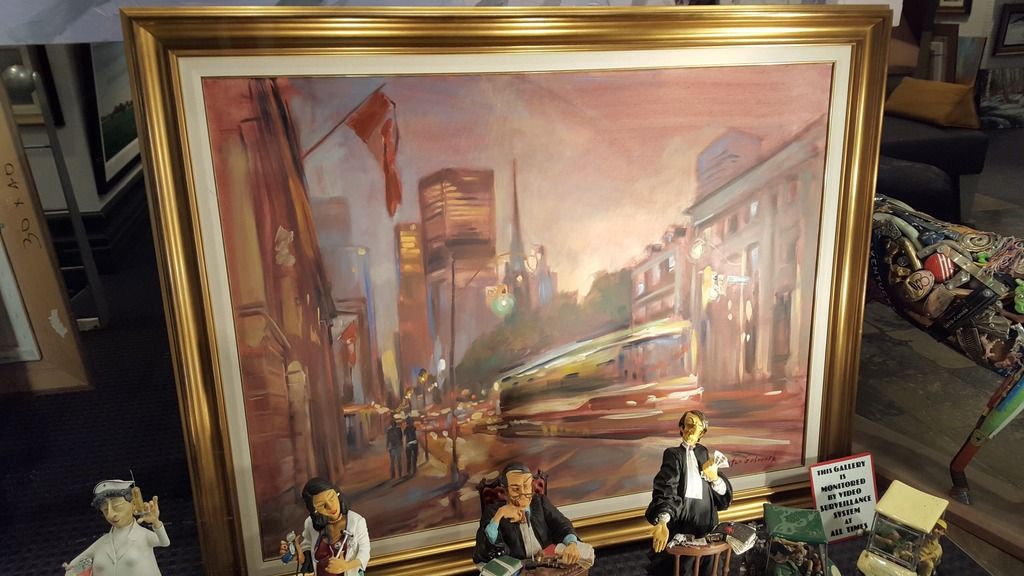 We saw a painting that we'd actually consider buying. I think our love for Toronto is too strong LOL. I may have a gigantic Eiffel Tower canvas in my room, but one day I'd like to have something that represents Toronto as well.
Surprise birthday cake for the Mister from me. In his culture, the birthday person usually buys their own cake and invite people over to celebrate. That was a weird concept to me. This was the first birthday cake anyone has ever bought him- let alone surprise him with.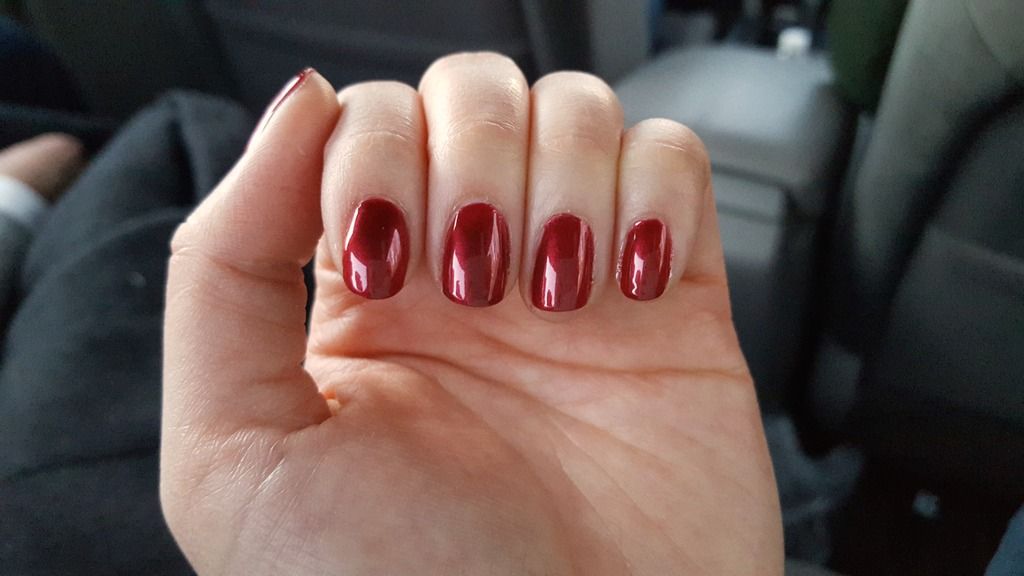 My nails in January. This is Essie's "Life of the Party" from their Retro Revival collection. It's freakin' beautiful. It really reminds me of Dorothy's ruby red slippers from the Wizard of Oz.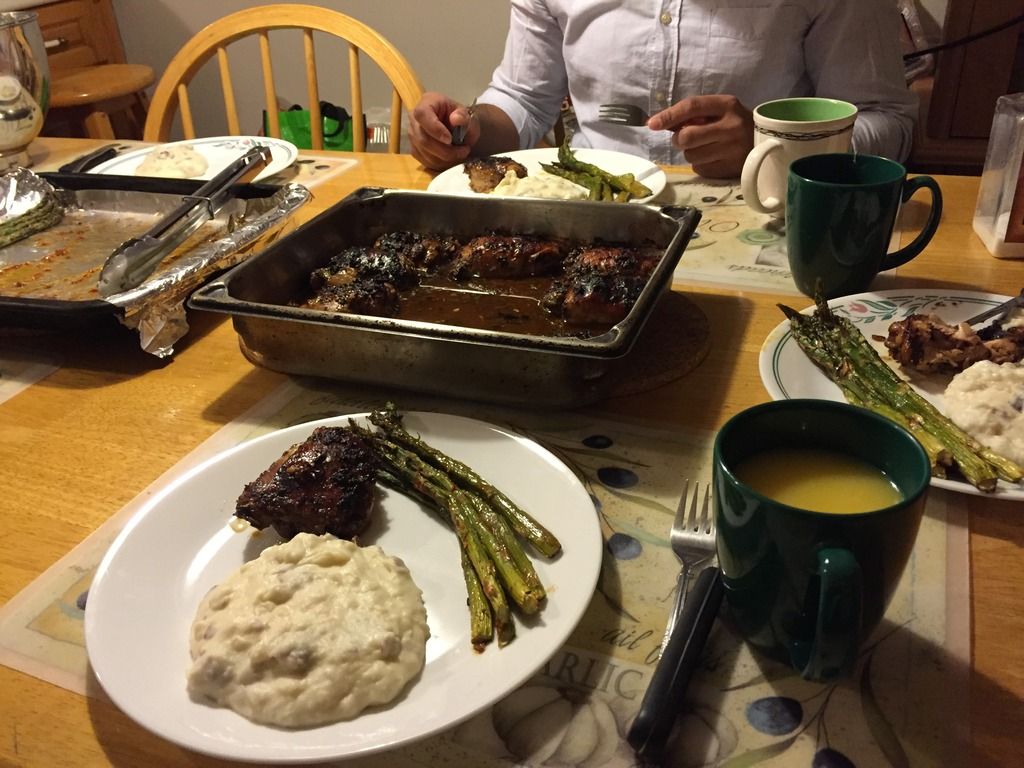 Family dinner for my sister's birthday.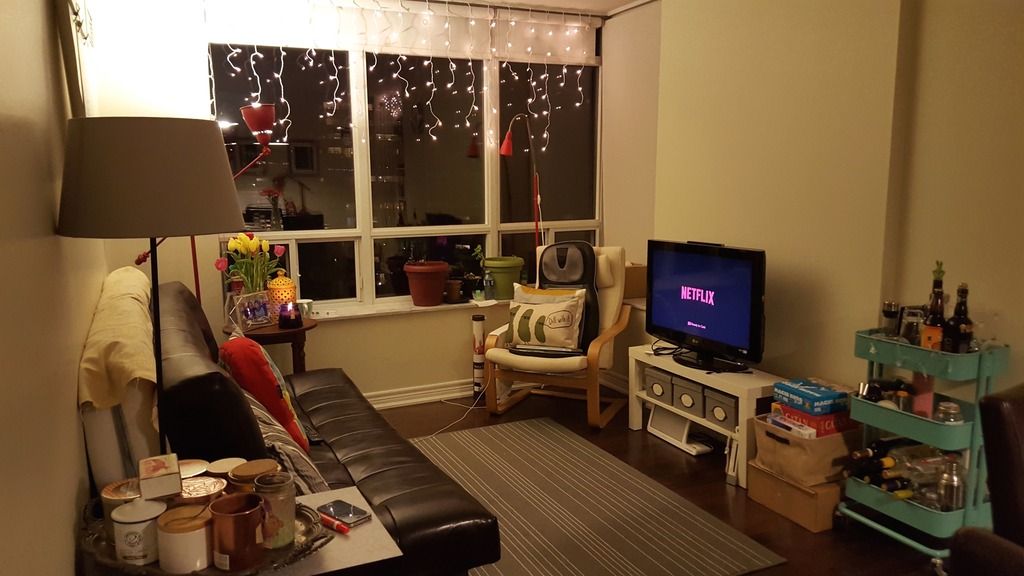 My younger sister and her boyfriend invited the family out to her condo apartment for dinner one night. My mom drove and at one point we had to wait in the car while she made a pitstop at Dundas Square (reminded me of my childhood days of waiting in the car lol). Just outside we spotted a free-standing Inglot store! I didn't know they had a store here! I must one day buy something haha.
I really like visiting my sister. She still has her empty bedroom beside mine but it's not the same obviously because it's vacant. We shared a room since we were kids all the way through high school and then most of our years in university until we finally got our own bedrooms. Not long after, she moved out.
She shares the apartment with her friend and their place is very quaint and cozy. Is it weird how I like seeing how people decorate? I guess it just fascinates me.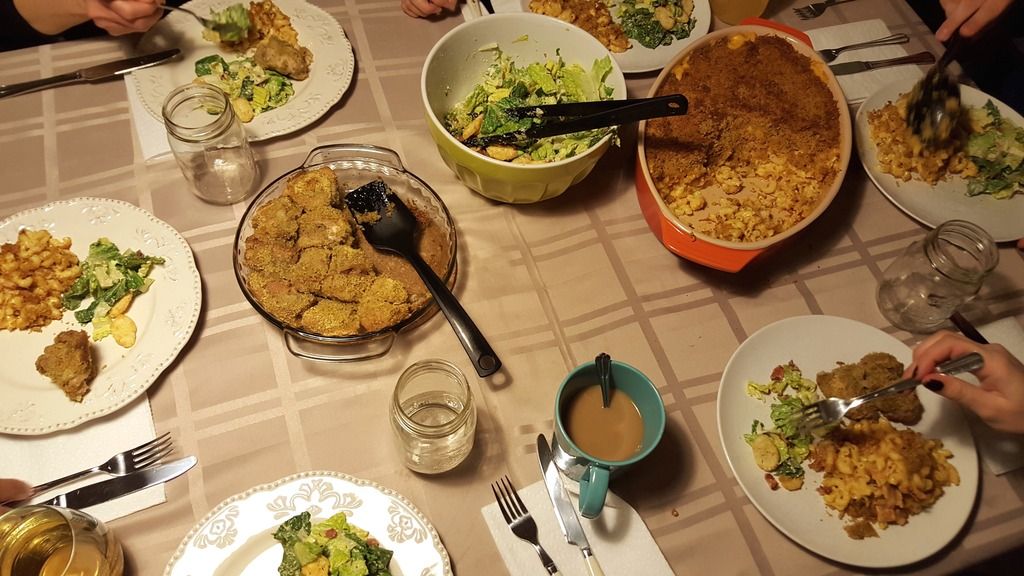 Dinner time. Woah, an almost-instagram-worthy shot- you know, the one everyone takes.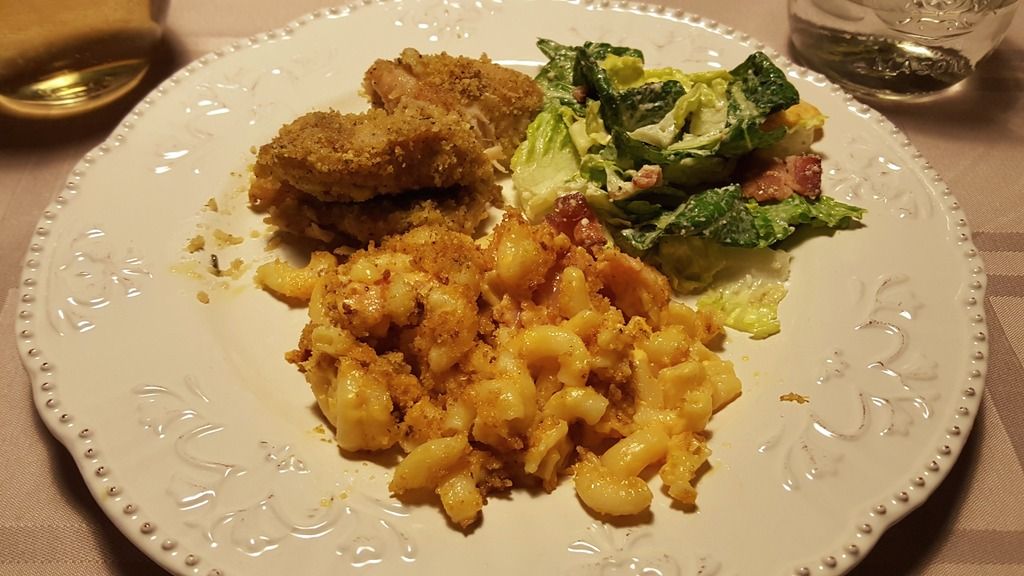 The delicious food that my sister's boyfriend whipped up. So goooood.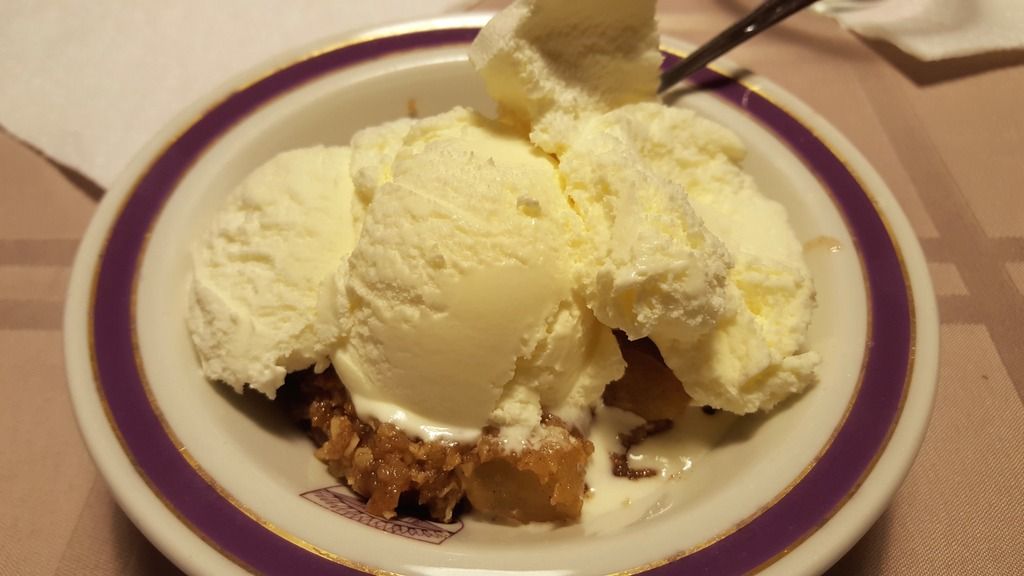 For dessert, apple crumble (underneath the heaps of ice cream scoops).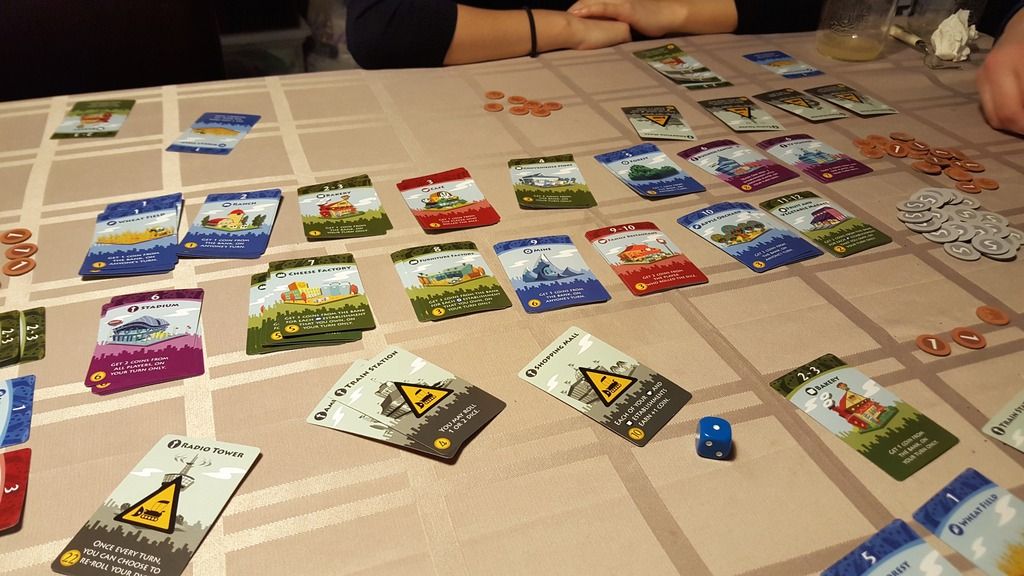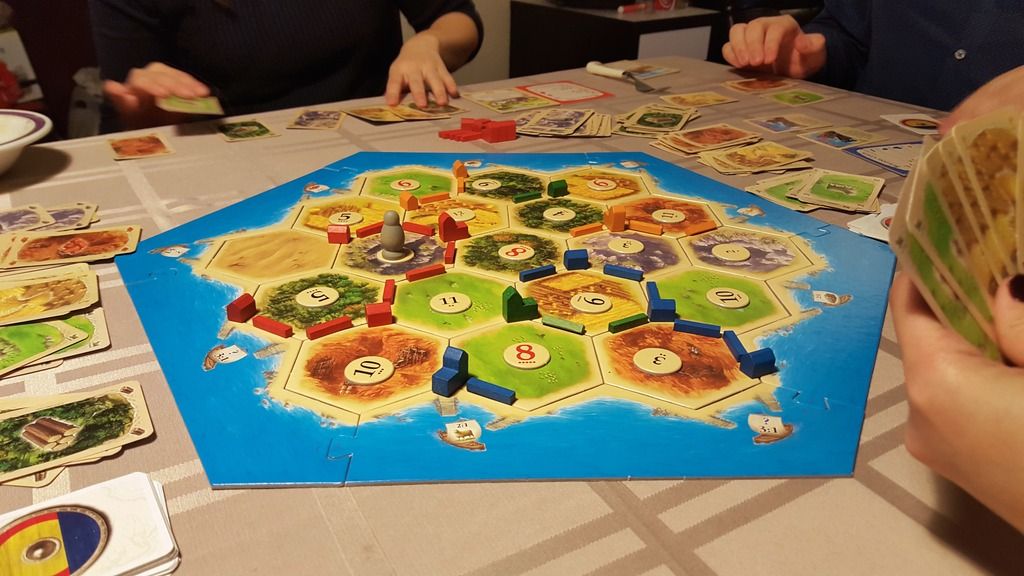 Game time.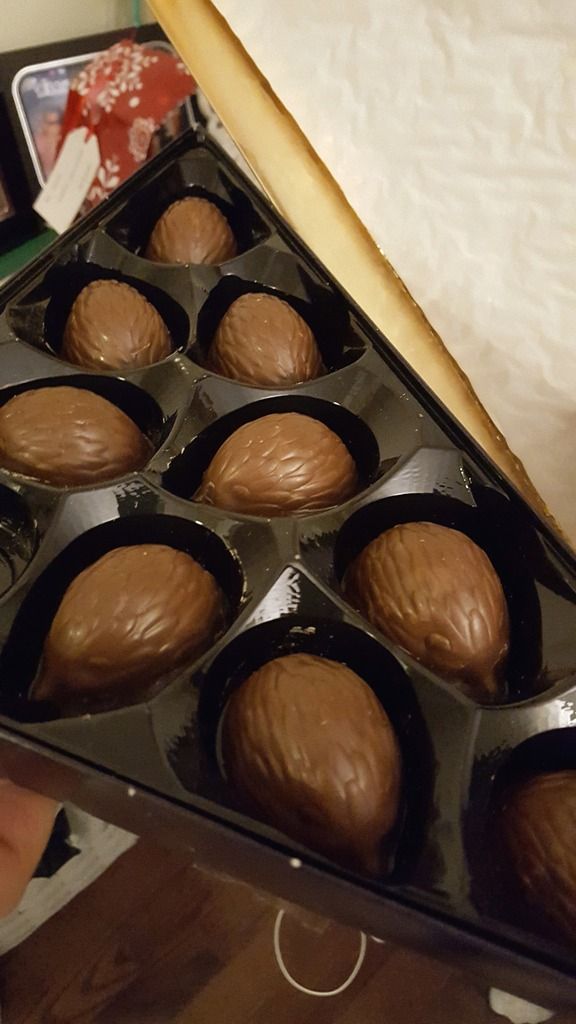 Got to eat a hedgehog! #purdyschocolatier
And to finish off this super long post, my Valentine's this year.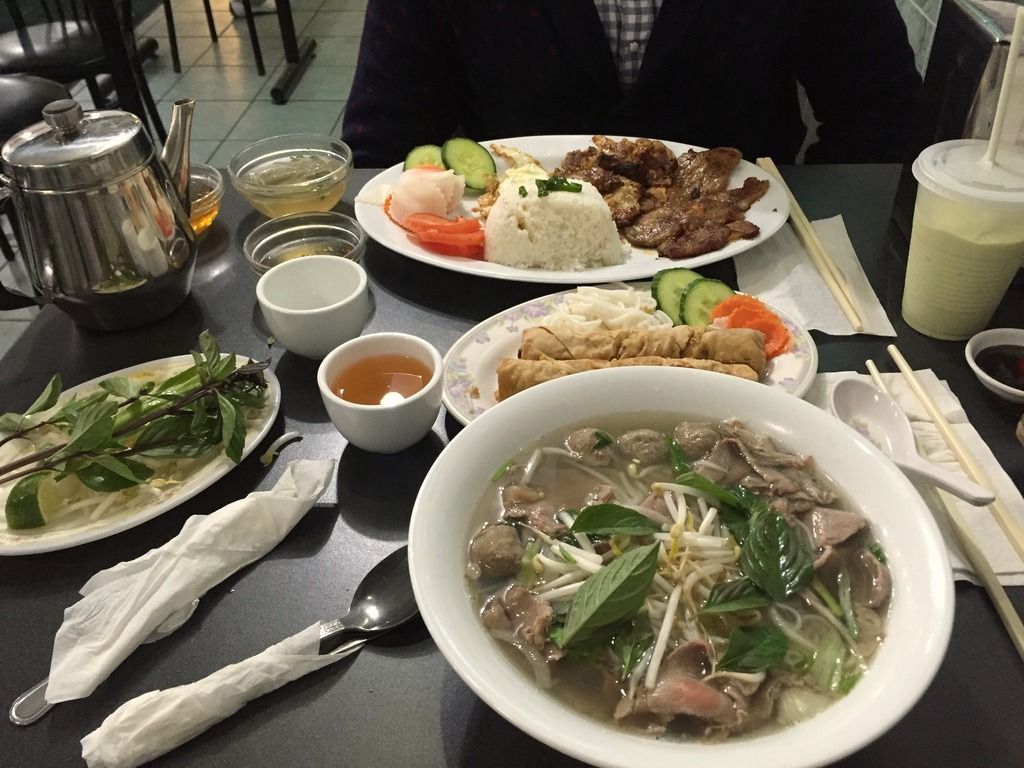 This year the Mister went all out. His surprise got spoiled a bit though because a balloon had popped in the trunk of the car while we were parking to go eat at Canyon Creek. He didn't book reservations (silly man) so the hour wait wasn't worth it for us (we ended up eating at Pho Dau Bo). So anyway, the surprise was ruined a bit because I knew he had something for me in the trunk hehe.
When I opened the trunk two balloons came flying out at me.
They were attached to this wine and these Godiva chocolates.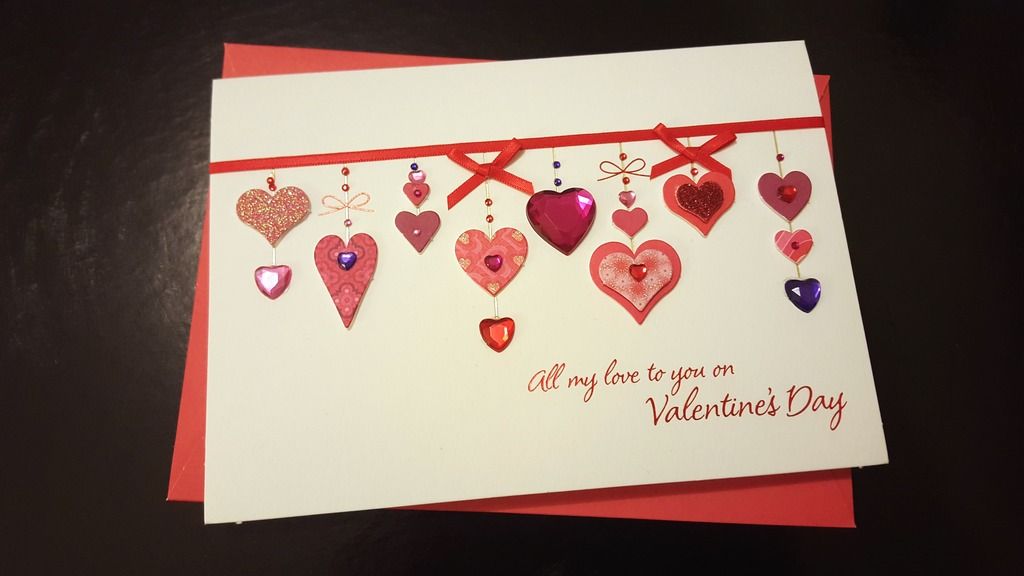 His sweet card to me.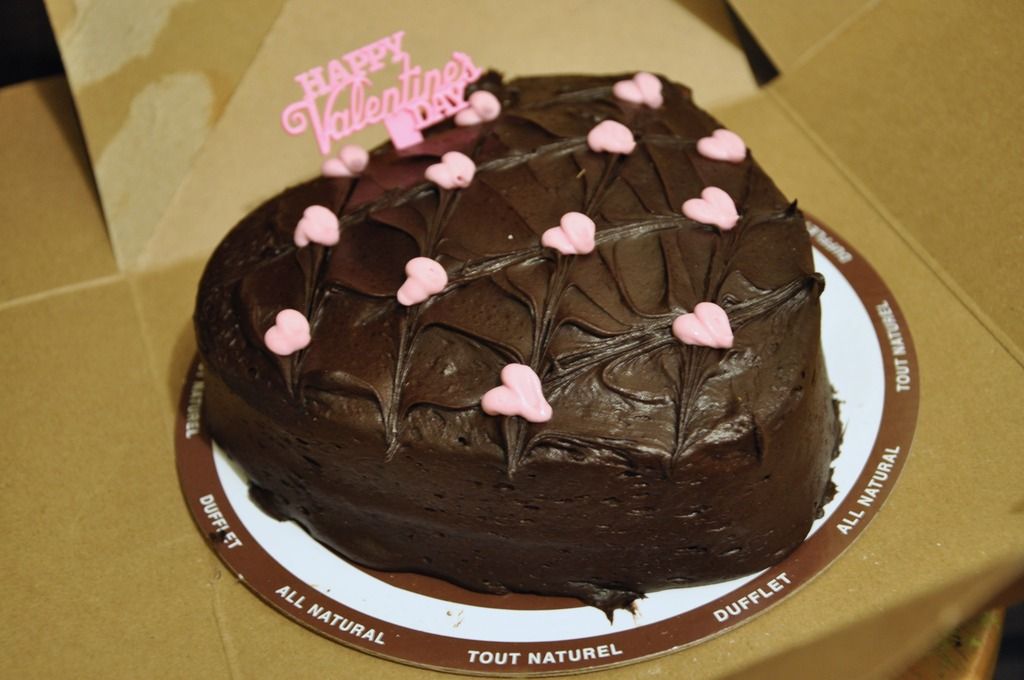 He also bought me a cake! Wow, no one has ever bought me a cake for Valentine's before.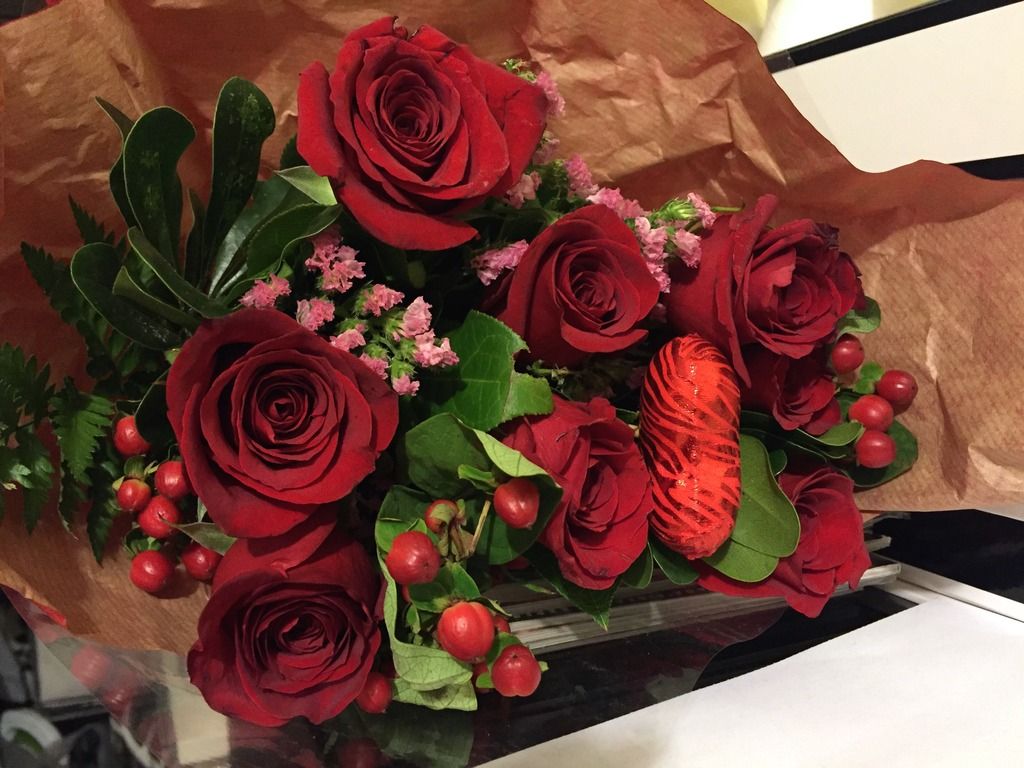 And of course, flowers.
Which I ended up placing in this small vase on my night stand. It was very sweet of him to do this for me. Truthfully, I didn't know how to react because I'm very shy when it comes to public displays of affection. I didn't want anyone to see the balloons or anything else because it felt embarrassing for others to see. I feel bad because it made the Mister feel bad about it. It was hard to show how much I appreciated his thoughts and actions with how uncomfortable I felt in the public setting. Sorry babe! You know I love you!
p.s. Feb 14 marked my 7 years of blogging- holy cow!
p.p.s. I bought these microfibre towels from Canadian Tire to dry the car when we wash it. I highly recommend Simoniz's 2-in-1 Microfibre Drying Towel (shown on the left). It's much more absorbent than the one on the right (Extra-Large Drying Towel). The Microfibre one has double the strand count (1 million!). It's super soft and super absorbent. I can dry my whole car with one towel!
And that concludes this SUPER long post!
"It's not happiness that makes us grateful; it's gratefulness that makes us happy." -Brother David Steindl-Rast