This past Christmas didn't feel like Christmas at all. There was no sign of snow and the weather was pretty warm for December in Canada. On Christmas Eve, we were invited over to my cousin's place to celebrate and see his new house. The picture on the left was their Christmas tree and the picture to the right was our Christmas tree (I'm sure long time readers remember what my tree looks like).
Earlier in the day my mom treated my younger sister, her boyfriend, and I at Pho Mi Asia. Their food was good but service was a little below average. I'll do a proper review when I come back here with the Mister.
Then in the evening we feasted again with my whole family and the boyfriends- my brother, two sisters, my mom, the Mister, and my sister's boyfriend. There was a big gathering which included my cousin's family, their family extension, as well as my other cousins on my mom's side.
His house was beautiful. It was newly renovated and he did most of the renovations himself!
We played with play-doh with my niece. It turns out she's a little OCD. She didn't want us to mix the colours or take out too much play-doh in an effort to prevent them from drying out. It was at this point that I learned that she was just like me when I was younger. I saved my stickers and beads and never wanted to use them. Actually, I still have my stickers to this day.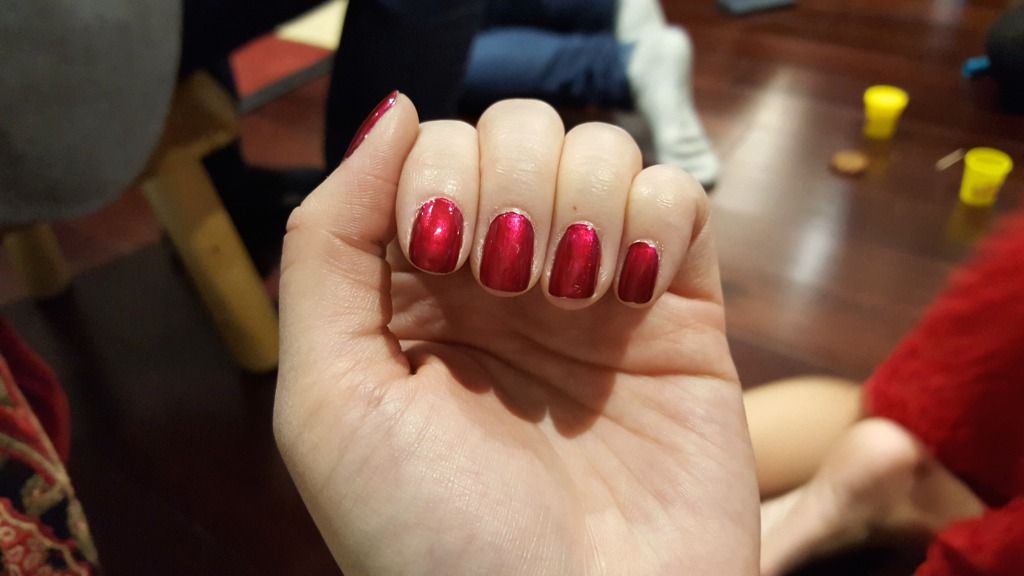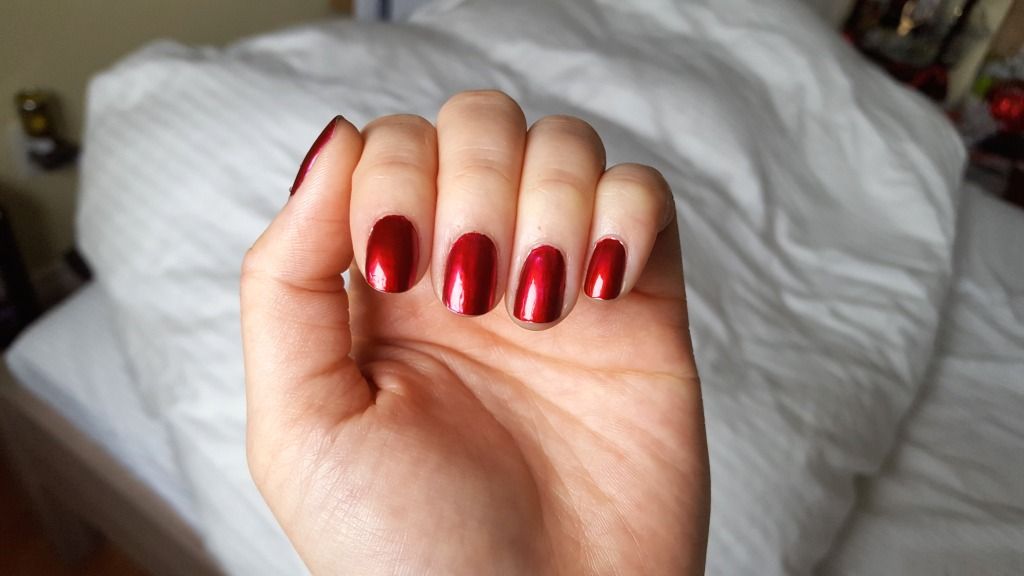 My Holiday nails. This is one coat of Essie's "Bordeaux" over Essie's "Penny Talk". It's one of the most beautiful combinations and I learned it from
Essie
! I've done it with the matte top coat before and it's stunning, but this time I wanted it to be vibrant and glossy. Although beautiful, the staying power on these polishes isn't that good. It chipped within a couple of days.
Christmas dinner this year. Unfortunately the Mister couldn't make it this time around due to work. As you can see, we just don't care for presentation these past couple of years- all we care about is the eating part haha.
This is what I got for Christmas this year. I was so surprised when I opened up my elder sister's present and saw the
Humans of New York
book! I like Brandon's page on fb and am constantly reading about people's stories. You can learn so much and it's really eye-opening. Along with the book, she also got me the file folder. And yes, that
is
a gigantic Lindt Lindor. That was part of my younger sister's and her boyfriend's gift to me.
The other part of the gift was this J.Crew necklace. It's a really nice necklace with multi-faceted colours that shine through in the light.
This bracelet was gifted to me by my brother. He gifted everyone in my family with a bracelet according to their personality and likes. I got this one because he knows how much I love skulls.
This year the Mister let me choose my Christmas gift :D He said I could
anything
. At first I didn't even know what to choose... but then I remembered that I had been meaning to buy myself a silver Kate Spade watch since I didn't yet own a silver watch (believe it or not).
I've always admired the bigger dials that I've seen on other girl's wrists. I've been wanting to get one of my own so that I can stack it with bracelets. I specifically wanted Kate Spade ever since I laid eyes on Stephanie's watch that she posted on her
blog
back in 2012. Yes, that long ago.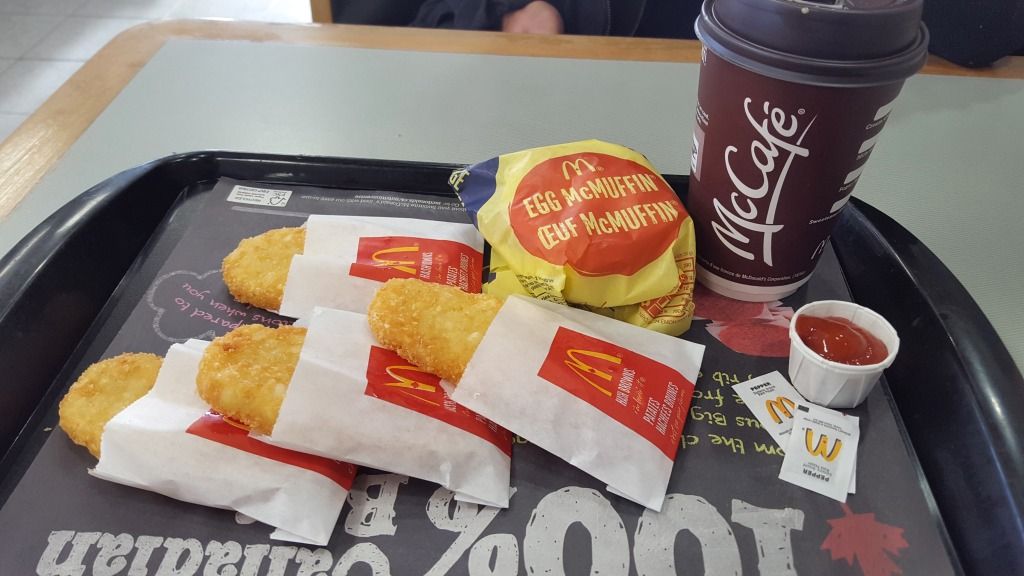 And then came... BOXING DAY. The Mister and I woke up early (6am), grabbed breakfast at McD's, and then headed to Toronto Premium Outlet. But apparently, that wasn't early enough. When we got there, there was no parking space available anywhere. We went around for half an hour and found no empty spots. Because of the tension from the parking lot, I left the car because the Mister and I were at each other's throats.
I went inside to see this huge line outside a few stores like Michael Kors, Coach, Kate Spade and Burberry. I snapped a picture so I could show the Mister and you guys how crazy people are. The line was so long that it literally snaked around a couple times. It was at this moment I realized how absolutely mad this whole situation was. Here we were, in a fight, feeling frustrated over parking, and for what? Shopping? Just the day before we were enjoying each other's company and spent some lovely time with the family. At that point, I called it quits. I phoned the Mister (who was still trying to find parking) and we got the heck out of there. It just wasn't how we wanted to spend our precious holiday days together.
The only store I went into at the Toronto Premium Outlet was J.Crew. The store wasn't as crowded and I wanted to see if they had any good deals on their jewelry (50% off- $31.25 each). I only managed to find two necklaces (which the Mister was glad about because it made the trip worthwhile to him). There were a couple pieces of clothing that caught my eye but I was in no mood to try on clothes. I really did not enjoy shopping at all. I felt so lonely without the Mister; plus who on earth could enjoy shopping knowing that your significant other is out in the parking lot war zone?
Here is the first picture of my collective Holiday/Boxing Week shopping. The J.Crew necklaces I mentioned are on the far left. I also picked up a J.Crew sweater on sale for 50% off ($52) at their regular stores, a really nice long sleeve shirt from TopShop (not on sale unfortunately), The Big Bang Theory Season 8 on sale for $17.99, and a couple of body creams for approx $3.50 each from Bath and Body Works.
I picked these up from Winners over the Holidays. I found this dried fruit potpourri and thought it was so unique. It would look lovely on my kitchen table or hallway table during the Holidays. I also got the golden deer head because it would look terrific hanging on the wall over a bar cart. I swear I keep picking up decor items for my non-existent future home and I think it's starting to make me look crazy. I also got my first ever poncho! I've admire them on girls but never thought I would be able to find one that would look nice on me.
I also scored these from Winners on different days. I've been eyeing these exact two perfumes ever since they debuted. I've come across so many perfumes at Winners, and have become so familiar with the brands that they carry, that I figured I would miraculously find Burberry's My Burberry ($70) and Marc Jacob's Daisy Dream ($60) one day. Luckily for me, that happened within weeks of each other!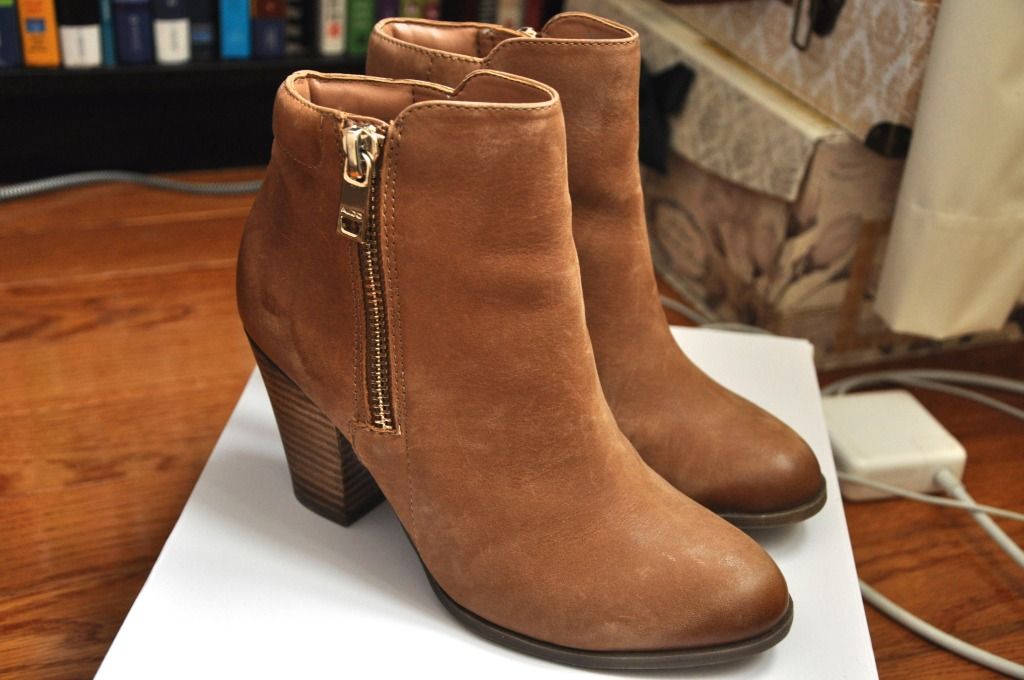 I got a 40% off coupon in the mail from Aldo so I put that to good use and got myself my first pair of brown boots called "
Janella
" be sure to sign up with
ebates
to get some money back! I got these boots thanks to
Elle Florence
. She had raved how much she loved them in her
Best Boots and Shoes for Fall 2015
and it also gets amazing reviews on Aldo's website! I haven't had the chance to wear them out yet but I've tried them on in my room and they feel super comfortable. They feel very well made and the leather feels super soft and supple.
I don't believe I shared this with you yet. I ended up getting this acorn at regular price ($32.50) because I was afraid that they would sell out by the time it went on sale.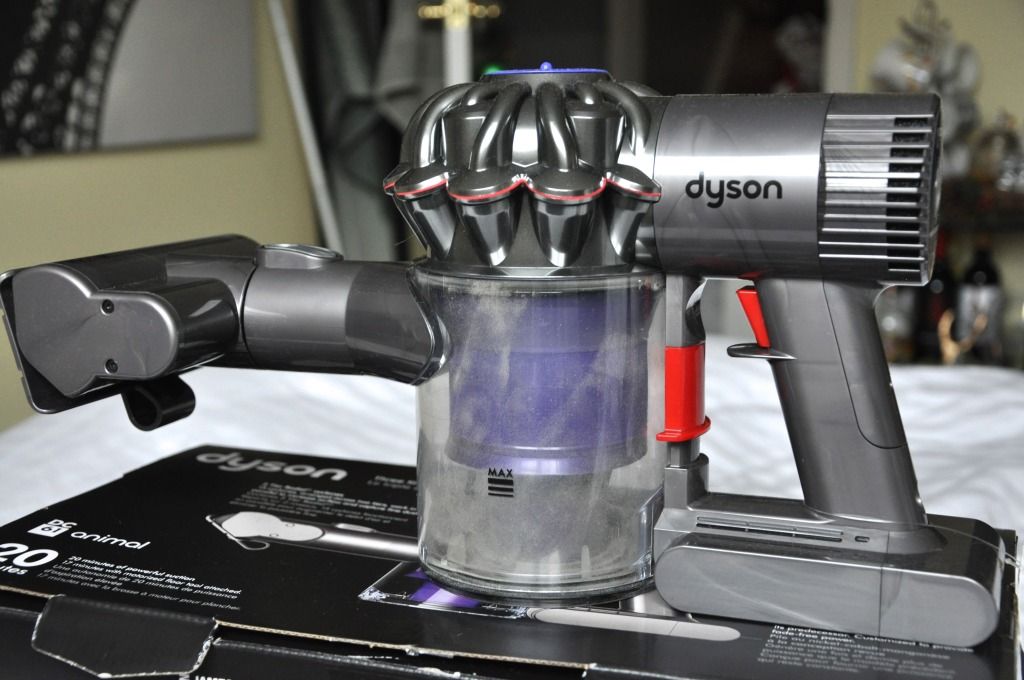 And lastly, I got a Dyson DC61 Animal hand vacuum! (I used it right away after I got it). It was on sale for $250 and the Mister paid this for me :D Ever since I moved into my own room I've been meaning to get a proper hand vacuum because I clean every week. The hand vac that I used was the one from the brand Shark and I constantly needed to recharge it since everyone in the family would use it. This Dyson one is so much more powerful and the battery lasts a lot longer. I love using it on my carpets and it works great to get the leftover down feathers underneath my bed that I can't reach. This vacuum will also work great on our car and my mattress.
p.s. I'm having problems uploading my pictures to photobucket. Please bear with me as I try to resolve this issue. I'm hoping it's just a server issue that will get fixed soon so that I can continue to blog about how my new year was.
"It's not happiness that make us grateful; it's gratefulness that makes us happy." -Brother David Steindl-Rast