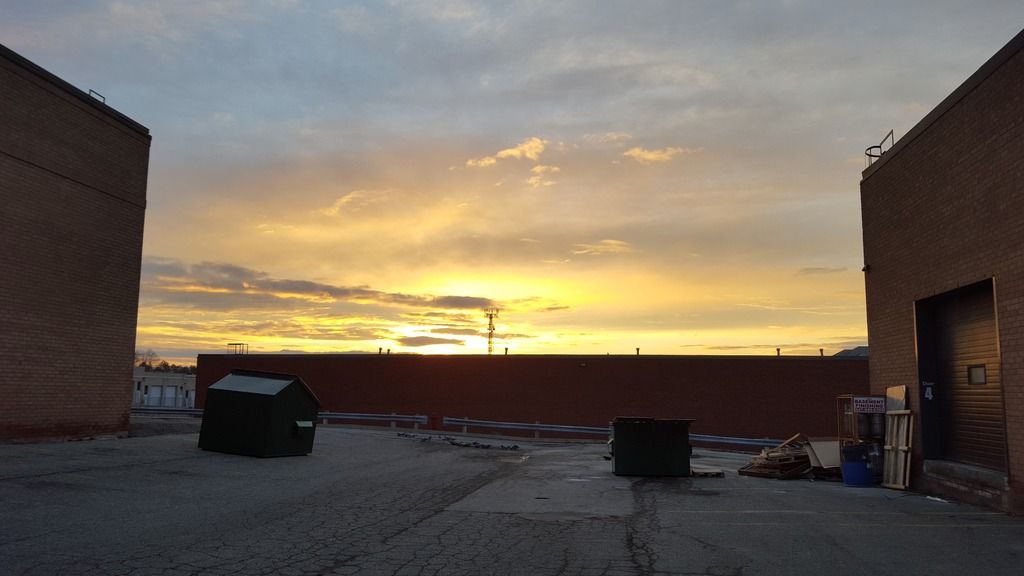 Work has been... work. They recently offered me another position- an office environment oriented position, but I'm on the fence about taking the offer. But why Nat?! It's an office position, which is way better than customer service! Yes I admit, I do agree with that. My only qualms is that I'm afraid of the math involved and any "surprise" duties I might be ambushed with. It's still a small company, and so, it wouldn't come to any surprise if I had to "fill in" any blank spaces or positions that have yet to be occupied. I'm just nervous at the aspect of taking on more roles and duties than anticipated, not quite grasping the math involved, and basically failing miserably. I guess I have a fear of failure or letting people down... but I know it's something I just have to get over, right? I have to have more confidence in myself. I am more than capable..!! We shall see what happens...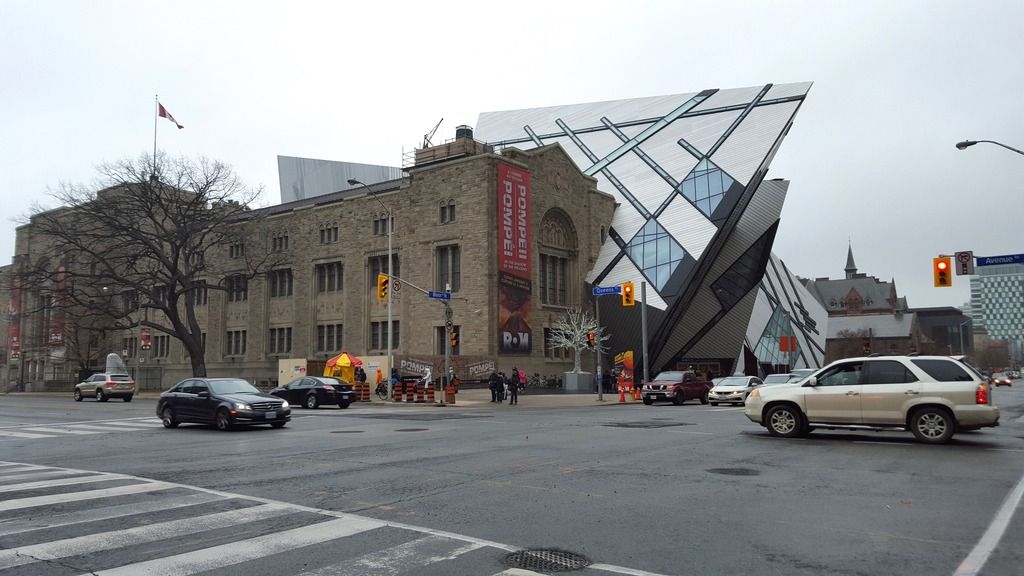 The Mister and I visited the
Pompeii: In the Shadow of the Volcano
exhibit which ran from June 13, 2015 to Jan 3, 2016 at the Royal Ontario Museum.
I was interested in learning about the lives of the people of Pompeii and the moments and events leading up to the major volcanic eruption disaster.
This is an example of the typical volcanic rock (pumice) that spit out of the volcano, flew into the sky, and fell onto the Pompeii village nearby.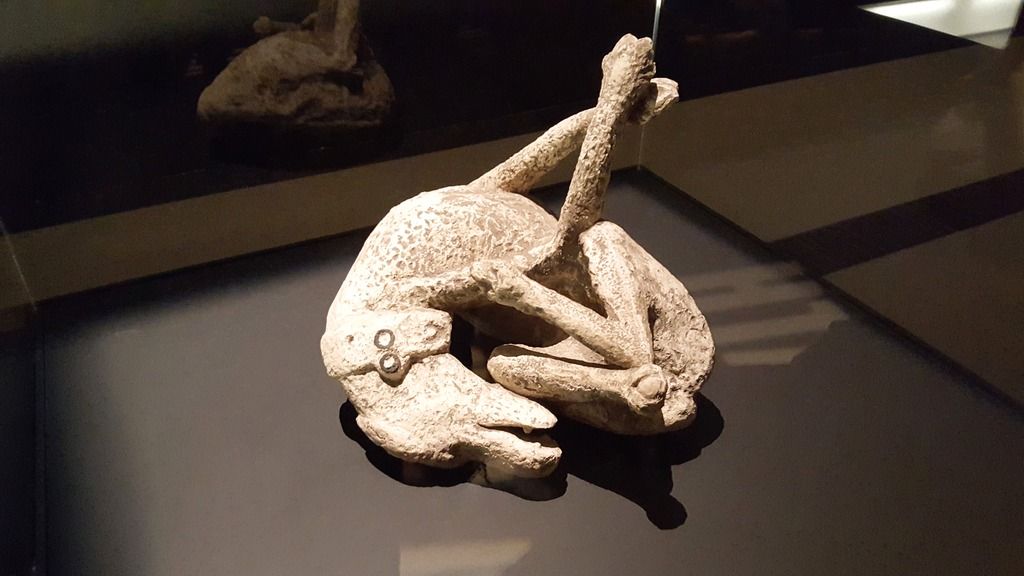 This is a
casting
of a dog (not real) that was burned to death by the heat and fire of the volcano :(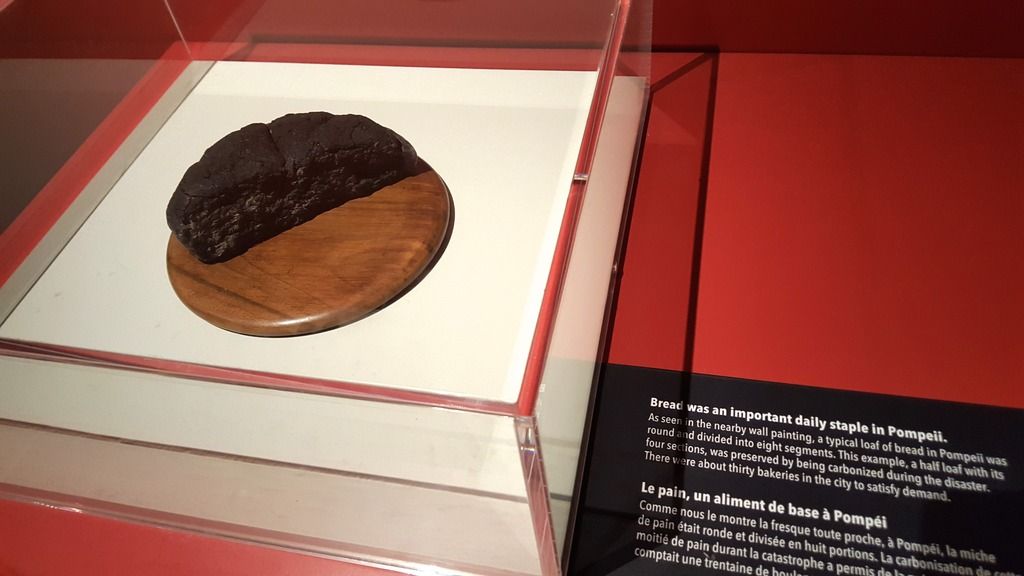 If the volcanic ash and heat could do this to bread... you could just imagine what it did to all living things at the time.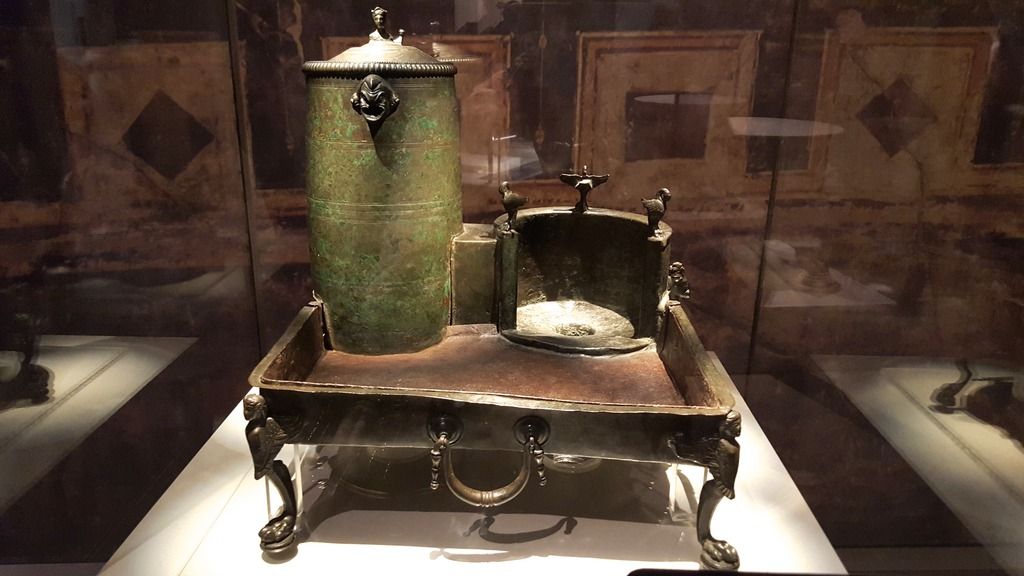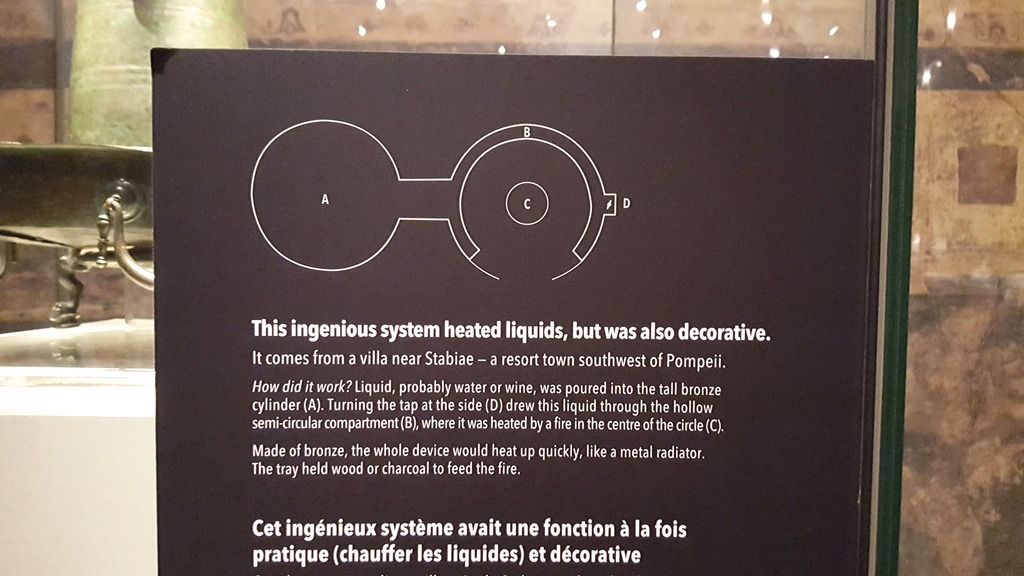 We found this to be one of the most fascinating technology of their time. It's a simple yet ingenious system to heat liquids. Basically, you would make a fire in compartment C which would heat the liquid that was poured in compartment A flowing down to the connecting compartment B. When you feel that it's hot enough, you extract the liquid from a tap at D. So cool!
There was also many statues and art, such as this one, made from small stones and shells. A lot of the wealthy people at the time would have paintings or statues made of themselves. Many families honoured and remembered their ancestors this way too. Rulers would have statues of them all over the city so that citizens could see who ruled them (since most would never see him in the flesh).
Just a few pieces of jewelry since I find it fascinating to see what kind of jewelry they wore back then.
This was my favourite object out of the whole exhibit. This decorative silverware bowl was absolutely stunning. I loved the detailing on it, it was so intricate! I wish I could find something like it in this day and age.
All of their silverware and home goods were quite extravagant. The wealthy lived like kings and queens in my opinion.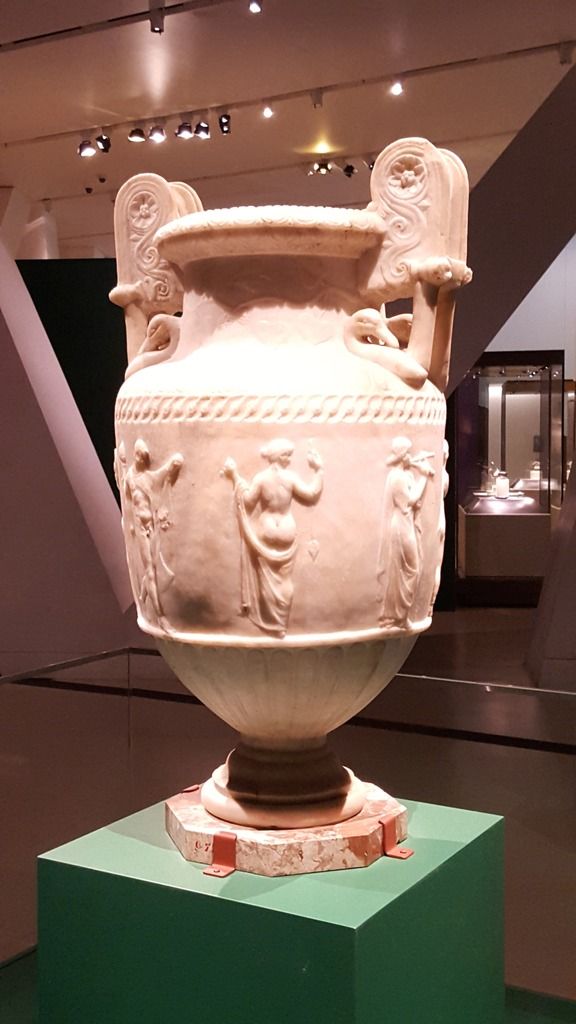 I mean just look at this huge vase... I think it was made of marble (definitely stone but I can't be sure).
This timeline was eye-opening. It depicted the time frame and what people went through. It was a very tragic disaster indeed.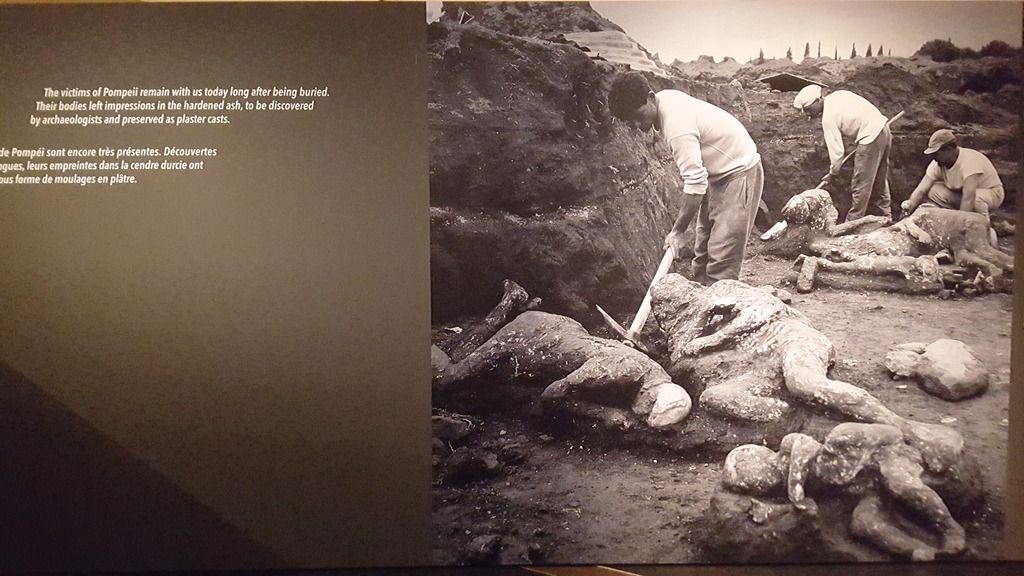 They also had a section with copies of the original castings of some victims who burned to death from the Pompeii disaster. I thought about taking pictures, but then I thought it was a bit disrespectful and creepy to be honest.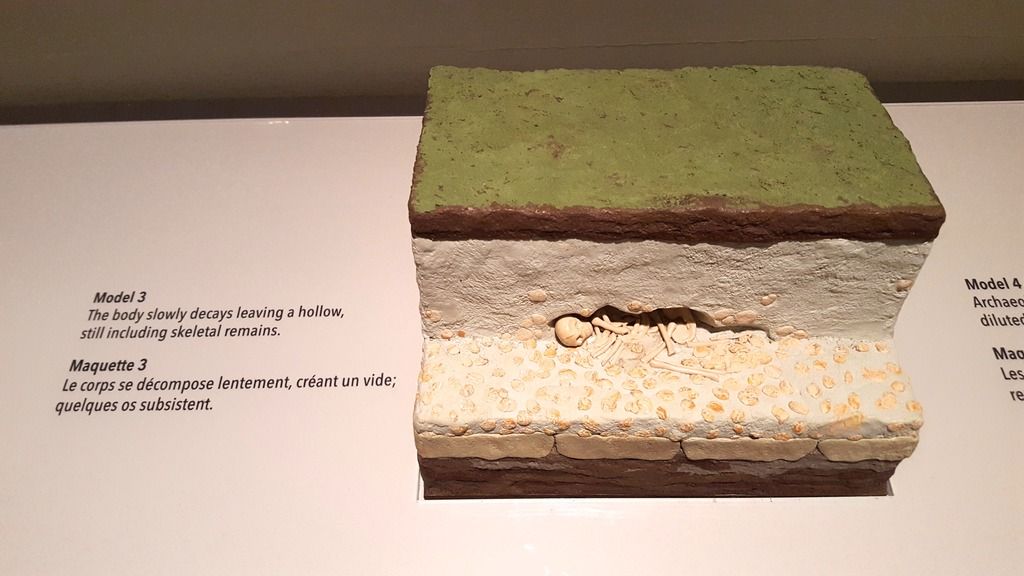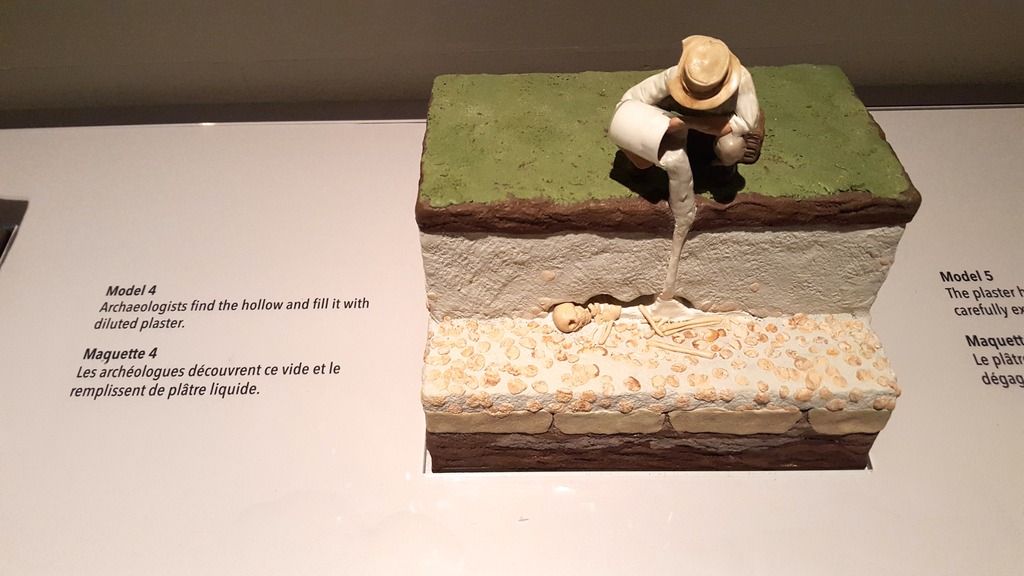 Instead, I took pictures of the casting process which enlightens us of how archaeologists obtain the cast moldings of the victims from the Pompeii disaster. The process is so cool when you think about it.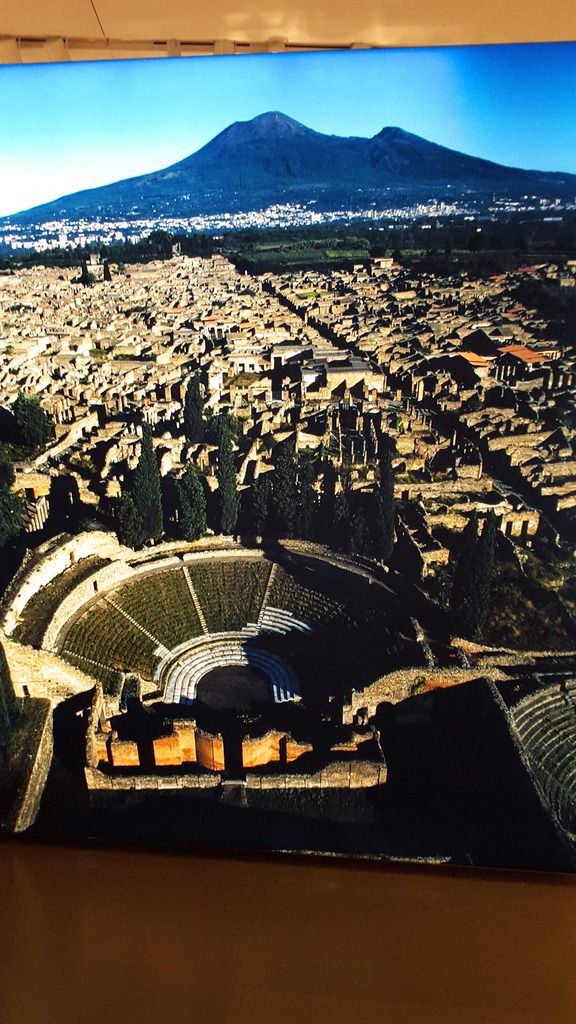 Kudos to archaeologists and historians who piece together the tragic events that unfolded that day. The Mister and I enjoyed learning about the Pompeii exhibit. I'm grateful to have a boyfriend who is willing to come and learn with me :)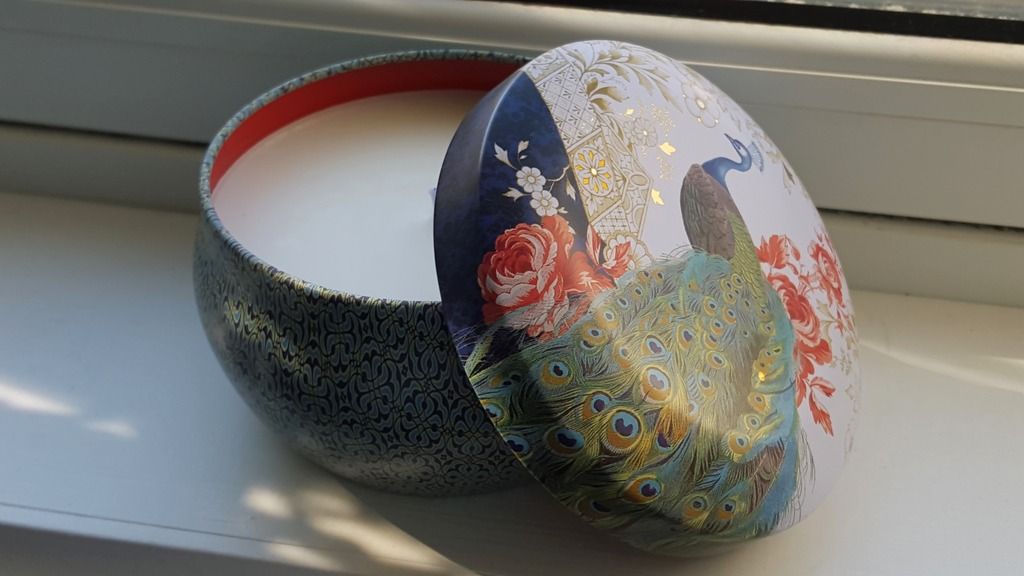 From the gift shop I picked this candle out as a souvenir because 1) I can actually use it, and 2) It looks elegant enough to represent how luxurious the people of Pompeii lived.
Then we walked down Bloor St. to go to grab something to eat. We've always wondered where cars go to when they come down this street, and now we know. There's parking! We ended up parking here for $5 which is hella cheap.
Korean Grill House
369 Yonge Street, Toronto, ON M5B 1S1
Taken from the site:
"While in the company of friends and family, you take center-stage as you prepare to be the Chef who will prepare the meal. Yes, welcome to the Korean Grill House! Treat yourself to tenderized cuts of pork, bare shrimp, squid, Kalbi beef ribs, marinated lamb, Bulgogi, chicken, and white fish fillets – and prepare them over the grill, right at your table, to perfection.
If you're feeling a little less adventurous, you could order from our à la carte menu or simply go for the buffet. You'll find the ambience warm & friendly. Our attentive staff is more than eager to make your meal a memorable one!"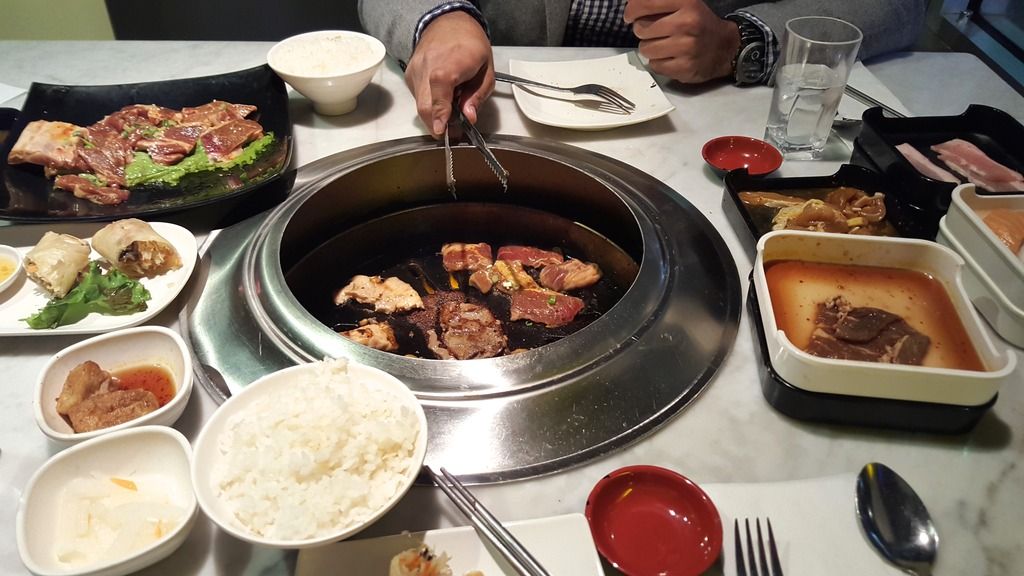 Afterwards, we ate some Korean barbeque at
Korean Grill House
at Yonge & Gerrard. I've been here some years ago with my family but haven't been back since. This was the first time the Mister experienced Korean Grill. We both got the All-You-Can-Eat Barbeque. The food was delicious of course. My favourite has and will always be the kalbi which we had to order separately because it wasn't included in the all-you-can-eat menu mmmmm. Our server was also super nice and attentive.
Overall: Ambience A+, Food A+, Service A+, Price A+
.
We'll definitely be coming back here.
"By failing to prepare you are preparing to fail." -Benjamin Franklin