Dec 5th, the day the Mister and my life changed.
The keys to our new car. We spent some time with a specialist who showed us the basic features of the car. To be honest, I'm glad we didn't opt for their care and maintenance plan because I didn't feel like the service at the Audi Downtown dealership was all that great.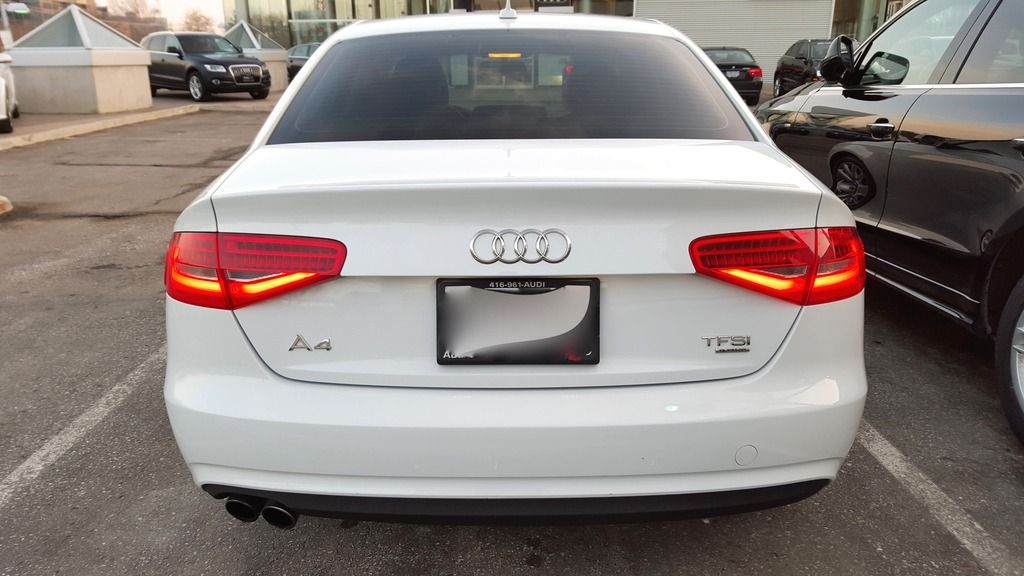 This is the car after we just drove out of the building into their small parking lot. As I was about to leave the lot, I tried adjusting the rearview mirror but it seemed very stiff for some reason- very irregular to any car I've been in. Well, guess what happened. The damn mirror literally popped up and came apart into my hands! WTF. It seriously felt like I was in a toy car! I couldn't believe it! We went inside and let the staff know, but all they could do was temporary pop it back on and tell us to come back Monday morning and ask for the chief mechanic.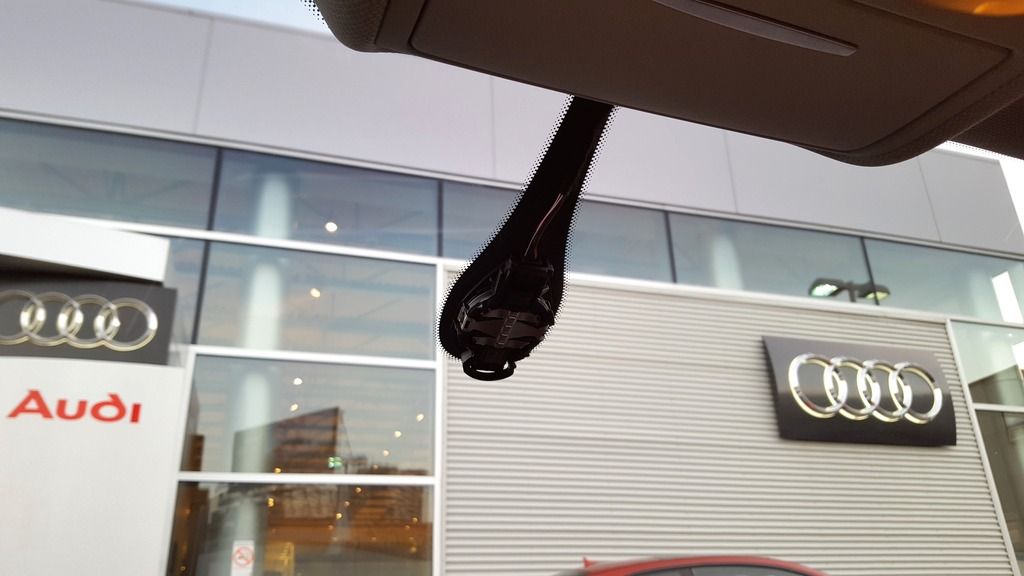 Well, come Monday, I did just that. I had to sit through traffic and it took me an hour to get downtown. When I got there, I told the chief mechanic my problem. He then immediately goes to go get one of his pupil mechanics to deal with it instead. All the guy did was take it off and pop it back on and reassure me that it wouldn't fall off. He didn't even look concerned or anything even though a rearview mirror falling off is a SAFETY HAZARD. Wow, all that driving, sitting in traffic, and taking a day off work for 5 seconds of bullsh*t. The mirror still feels stiff but all he could say was that I have to hold the middle part if I want to adjust the mirror. There were even bits of plastic pieces that broke off, but apparently those pieces don't matter. I'm seriously so glad I didn't opt in for their bullsh*t service.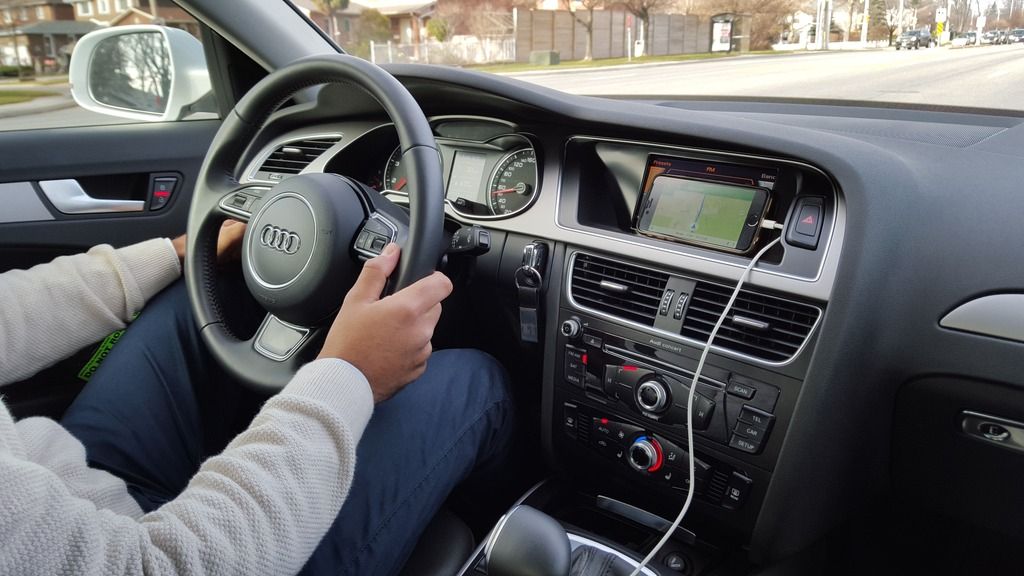 But aside from that catastrophe... driving the car has been a dream.
We wanted to celebrate that same day but the whole mirror thing kind of threw us off. We decided it was best to eat some comfort food at a place we were very familiar with so there won't be any more "surprises". Swiss Chalet was our best bet. We knew for sure their food wouldn't let us down, and it definitely didn't.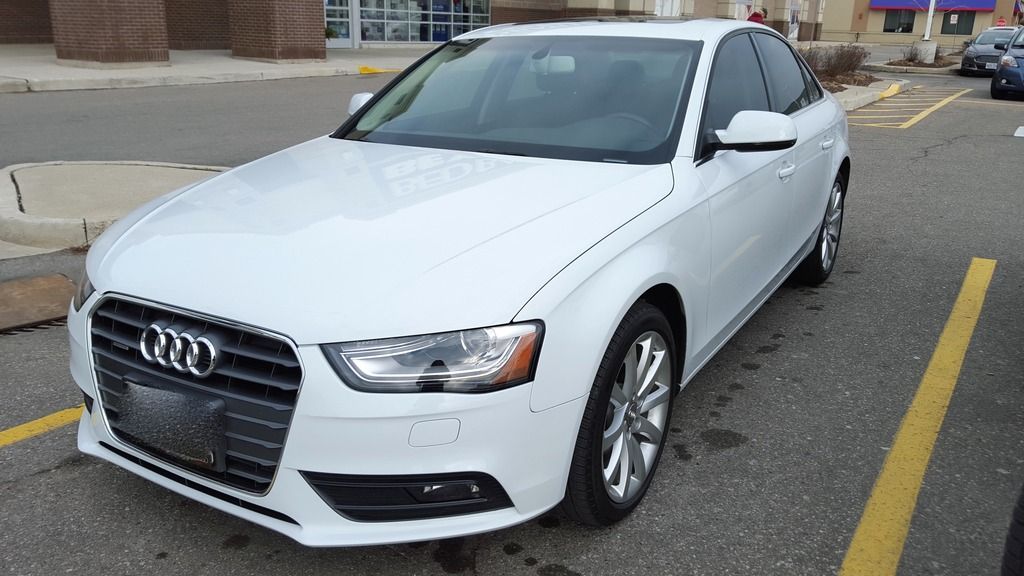 The colour of our car is Glacier White, which has a bit of a blue tint to it. Having my own car to get around has been a little bit of a life changer. I can go to work without feeling like I'm hogging the family's car, I can go to anywhere without feeling bad for it, and the Mister and I can go to places that we weren't able to before.
Best moments are when I can shop a bit after work or drop into the grocery store to fetch a thing or two. It's the little things but honestly for someone who couldn't do those things before, it's big. It's a nice feeling to go outside in the parking lot and know that your vehicle is waiting for you.
I'm in love with the lights.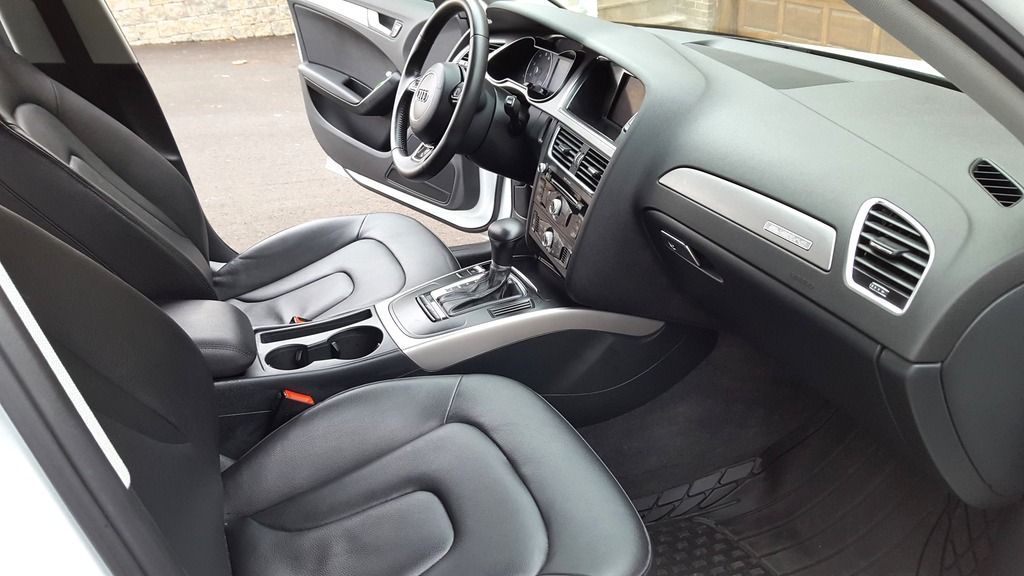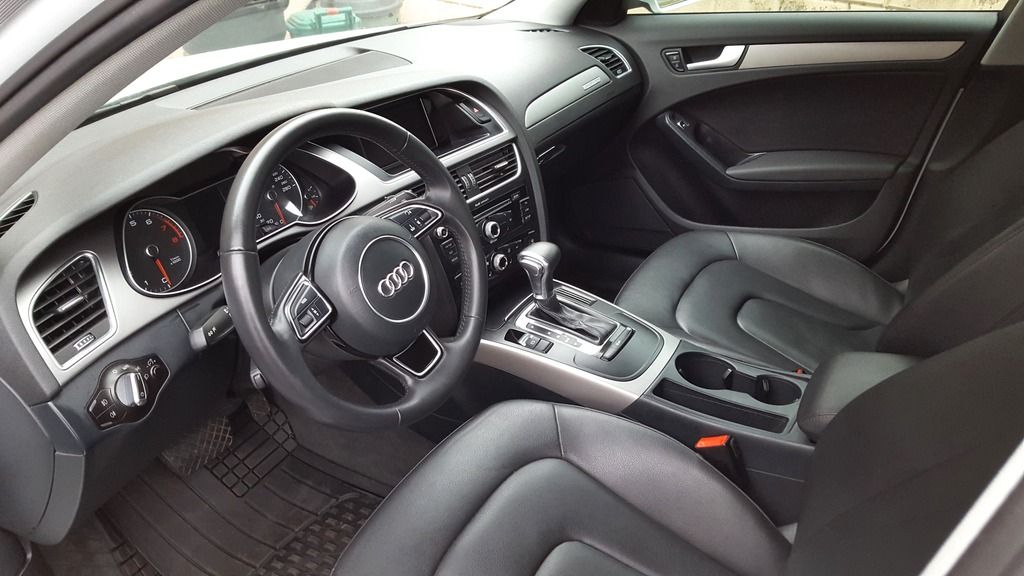 Cleaning the car because I don't trust that the Audi dealership did a good job detailing it. Workers are workers, whether their working at a crappy factory or expensive car dealership. After they sell the car, there's no guarantee that they'll do their best to clean it for you. It's sold and that's all that matters. My brother told me about a friend who works in the garage for a car dealership and how he would pick his nose and wipe it on the dashboard... I MEAN, WHY?! That's a prime example of just my point.
First time filling the car up with gas. #welcometotheadultworld
I tell the Mister that our days on transit shouldn't be entirely over, but he begs to differ.
We've had plenty of food adventures since having the car.
South St. Burger Co.
100 City Centre Dr., Mississauga, ON L5B 2C9
Taken from the site:
"Raised without the use of antibiotics or hormones. No additives, no preservatives. There are a lot of burger places out there these days. Even some of the 'big guys' say their beef is hormone and 'steroid' free. At South St. Burger that's a given. It's exactly what you expect, and nothing more. Just 100% Angus Beef, without fillers. It's real, it's fresh, and it's food you can trust. It's that simple.
We cook our delicious beef burgers over an open flame to give you all of that backyard-grill flavour, made when you order it... Our seemingly endless combinations of gourmet toppings will elevate your burger experience...."
One day we dropped by Square One and ate at South St. Burger Co. You could choose one of their signature burgers or one of their basic "on the grill" burgers. I got the 4oz beef burger with hand cut fries and sprinkled cajun seasoning on top, while the Mister got their signature Mushroom and Swiss burger and poutine. The service is similar to Harvey's, in that you get to choose your toppings.
The burger does not look appetizing at all. In fact, it doesn't even look anything like their advertisements. However... the taste was amazing. The beef was tender, juicy, and flavourful. Their fries are always my favourite.
Overall: Ambience B+, Food A, Service N/A, Price A+
.
We've even eaten in the car... although that proved a bit difficult because it was a bit tight, plus even though we tried being careful to not spill any crumbs, some still managed to get some on our seats!
Popeyes by my lonesome self.
We also had some Quik Chik! I like how flavourful and spicy their chicken is.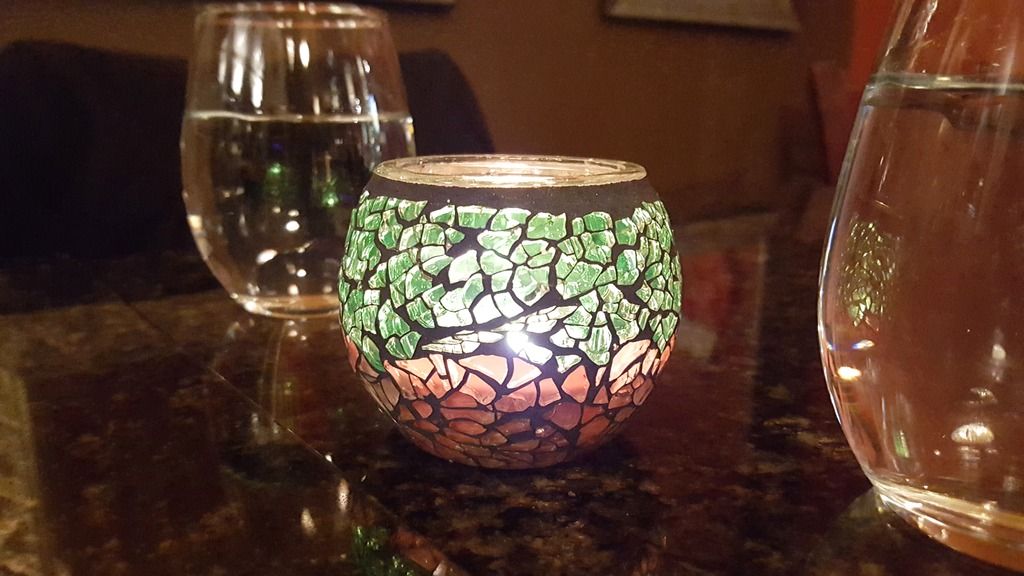 The Mister suggested we go to Taste of Thailand because we haven't been there in ages. This time I ordered the Green Curry while the Mister ordered the Peanut Curry. We both agree that we prefer the Golden Curry a lot better.
It feels good because I can drive the Mister home late at night instead of him leaving a couple hours earlier from my house to take transit on the weekends.
p.s. Merry Belated Christmas and Happy New Year everyone! I took pictures of what I got for Christmas but I don't know when I'll be able to blog about it (hopefully soon). The Mister and I also went to the museum to see the Pompeii exhibit so I'll post that next before all my Christmas and New Years festivities.
"We are all entitled to our own opinions, but that doesn't mean that it is appropriate to share our every thought. To know what opinions add value in this world and to know when to keep it to yourself shows more maturity than anything." -Alannamaria (Instagram)