My coworker will be traveling abroad to get married soon. I joked around with him and asked if he was ready to take on being a husband. I explained to him that women tend to wear the pants in the relationship- especially after marriage. True, no? I mean, how many times have you heard men saying that his wife is the
boss
or using that common phrase: "happy wife, happy life." More often than not, wives have the last say. My manager refused to believe that this was the case with him. He said that his wife doesn't tell him what to do because he does it before she gets the chance to. But doesn't that just prove my point? She just trained him better than the rest LOL. Obviously it's better to treat each other equally... but sometimes, it just takes one look from the wife to remind the husband who's boss.
My manager then went on to tell me that he always puts his kids first, before his wife. At that point my other coworker, who's also married, chimes in and disagrees with my manager's method of always putting his kids before his wife. He said that you shouldn't just neglect your wife just because you have kids... and I couldn't agree more. The parents are the foundation of the family, the stronger your relationship with your spouse, the stronger your family will be. Without happy parents, how can you create a positive and happy home? It's always disheartening to hear about couples neglecting each other after they get married or after they have a family. It really shouldn't be that way, and it needn't be! Never forget the person you chose to share your life with. It's as simple as that!
So the night that I helped out with the Christmas party my workplace was hosting for their clients, I ended up working a 14 hour shift. It was my first time serving food and it was kind of interesting being on the other side (since I'm always the patron at restaurants). Along with serving appetizers, I cleared people's plates and I helped out with wiping and drying cutlery and plates.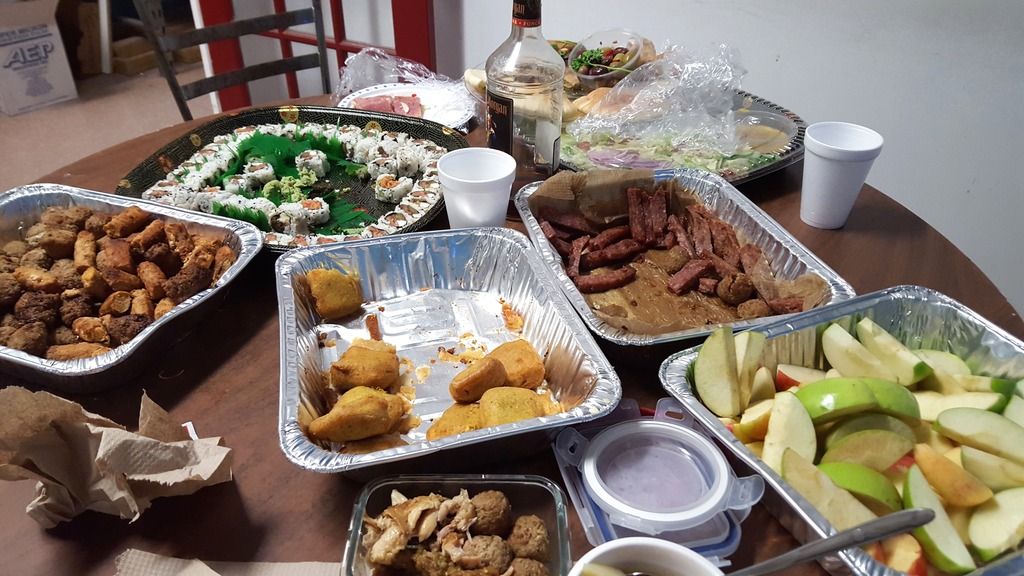 The party wasn't a huge success because a lot of people didn't show (about 100 showed, 300 had rsvp'd). So there was a TON of food left over. I have never seen that much leftover party food in my life. I wish I had thought of taking a picture of the food spread at the end but I was so tired by that time. We each got to take a truckload of food home and even then they still had so much food left over. The above picture is some of the leftovers the next day.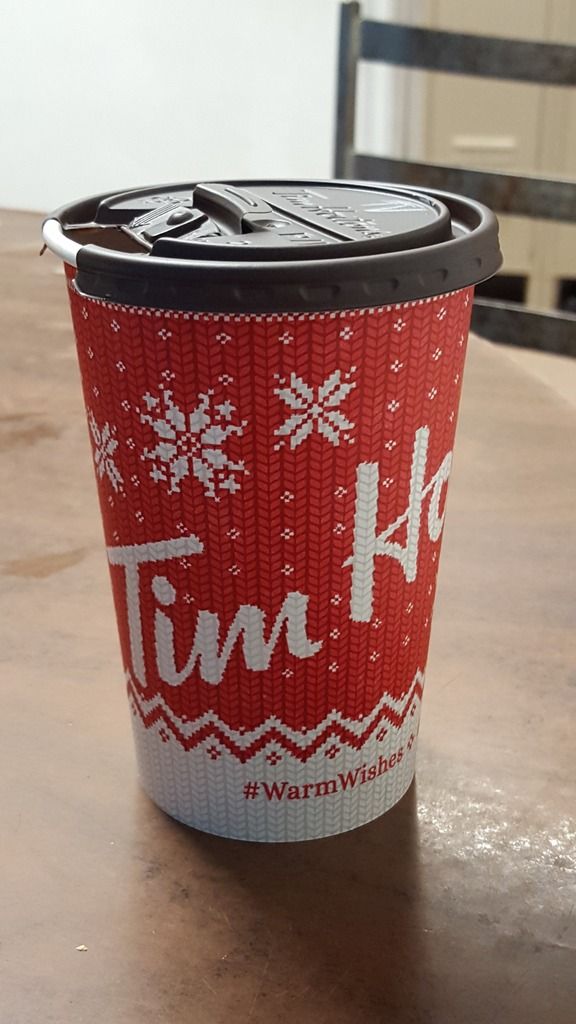 Tim Horton's French Vanilla. I haven't had this in so long. One of my managers recently had a baby boy so he bought all of us something from Tim Hortons to celebrate.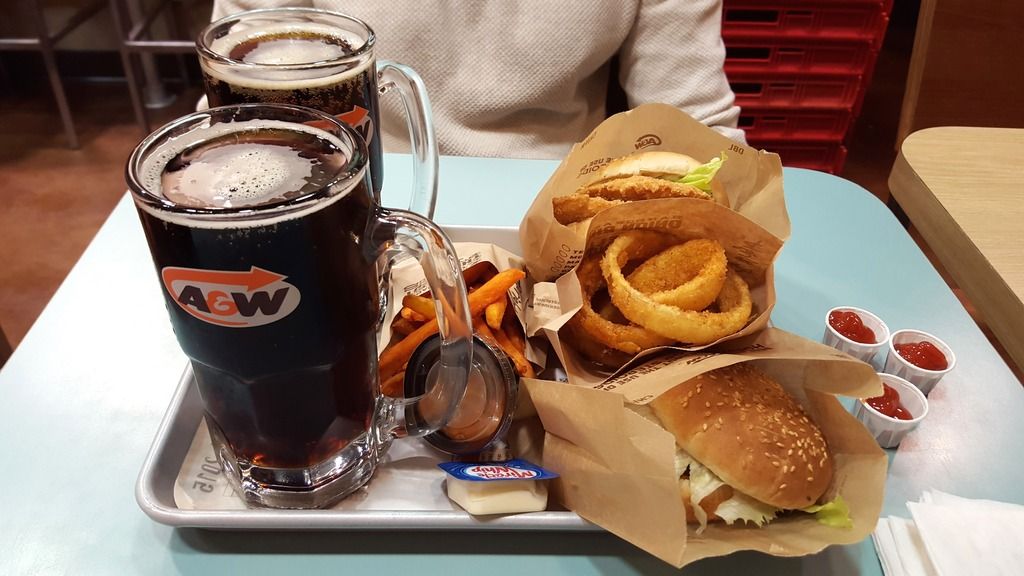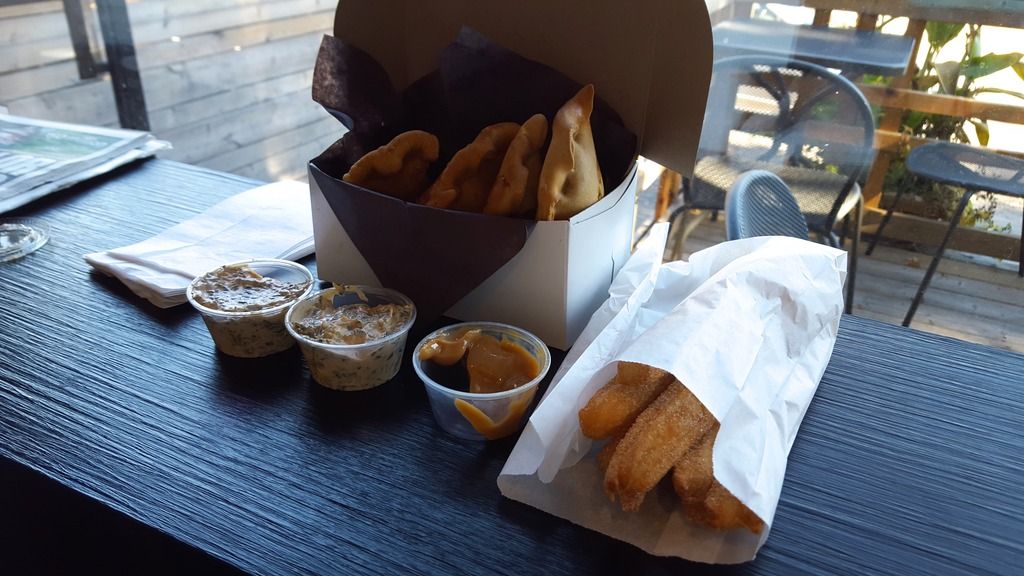 Our two "outting" meals in October. We hadn't eaten at the A&W restaurant on Richmond St in so long. Their root beer is life. I also took the Mister to eat empanadas for the first time. He loved it! We each got a Braised Beef Short Rib and Curry Coconut Chicken empanada. This time I got churros and omgg, the churros tasted even better than the ones I ate at
CNE
(Poncho's Bakery). Only thing was that the caramel was solid from being cold. Still, it was nom nom nom!
This was eaten this month. The McDonald's by my house. The Mister suggested I try the new Mighty Angus burger, so I did. Oh man, best decision ever. I was going to get my usual McChicken burger but I'm so glad I tried the Angus. It honestly didn't even taste like a McDonald's burger. The beef was so tender and juicy and the caramelized onion reminded me of the burgers I would make at home.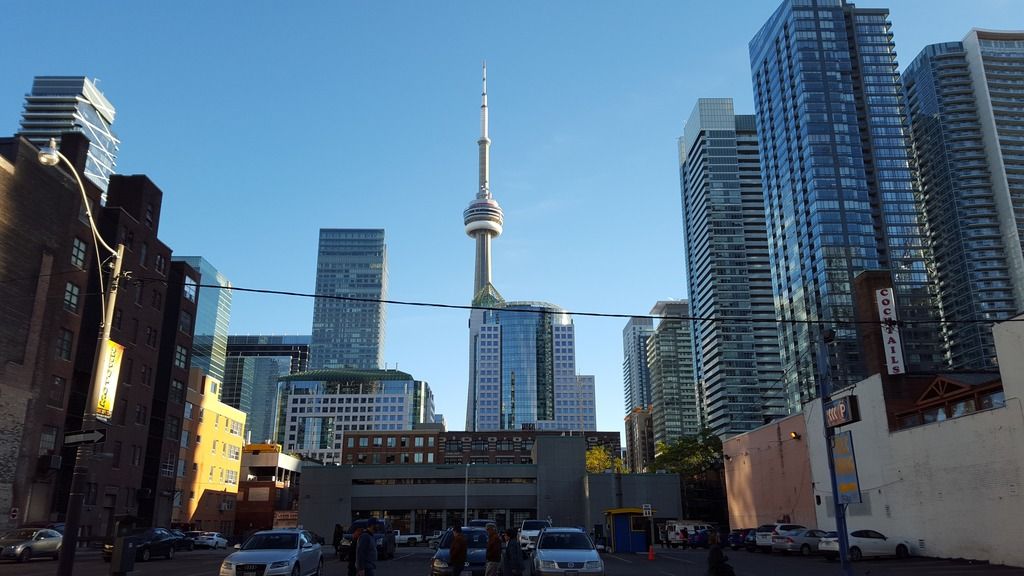 We tried to watch a movie one time but the show times didn't align with our schedule. It's harder now to go out because our day off is on a Sunday. Everything closes earlier on Sundays and bus and subway service is shortened and slower.
So, we finally popped into
Lavish & Squalor
, a store that I was very intrigued by and have been wanting to check out. Their name is very interesting because it's like an oxymoron of luxury/rich and unpleasant/dirty.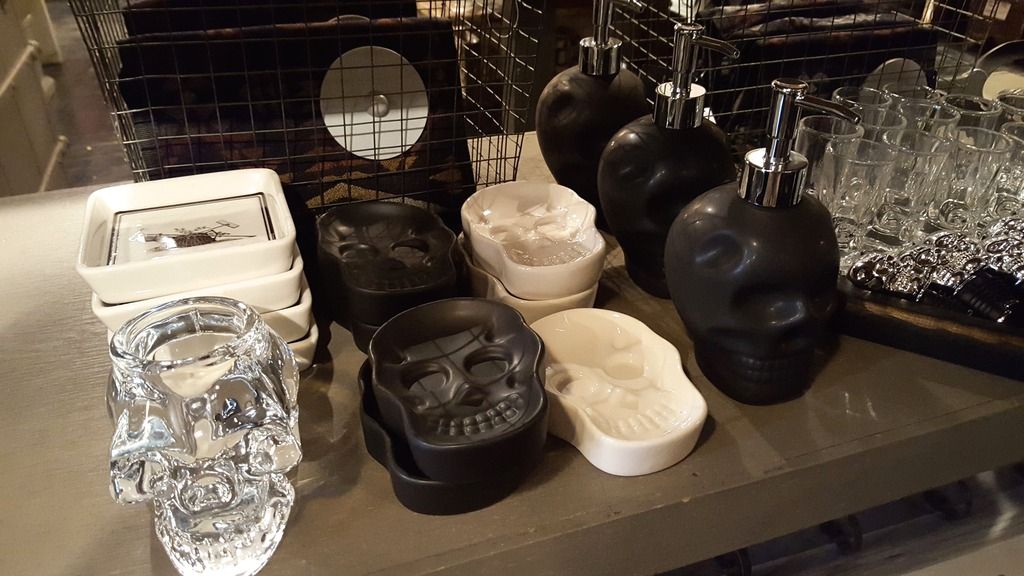 The place kind of reminds me of that store in Montreal called
Magasin General
. But whereas that store was more whimsical, Lavish and Squalor is more edgier. I loved the atmosphere of the place. It felt very rustic and raw.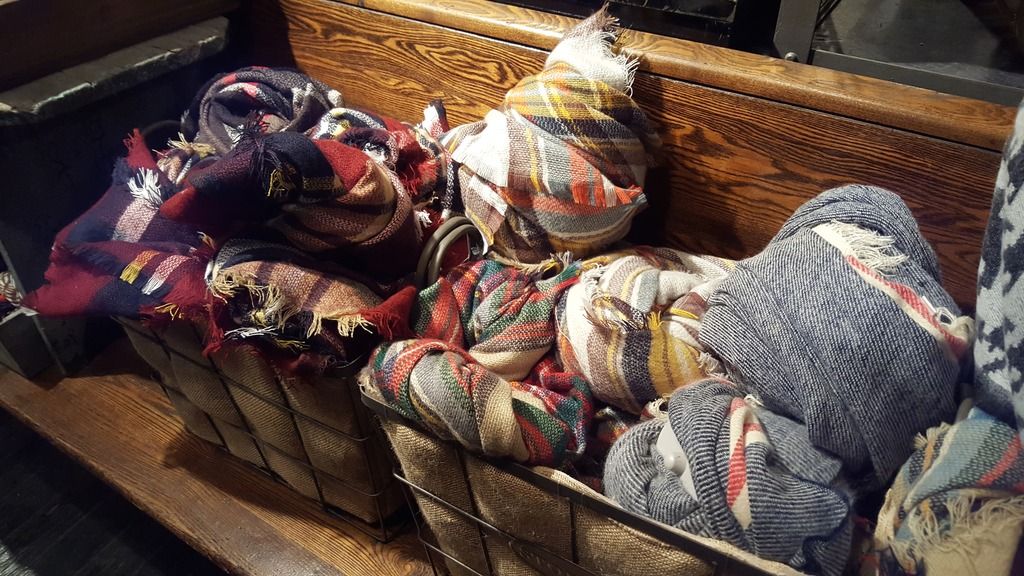 They had the plaid blanket scarves everyone and their mother has. I thought these were originally by Zara? But I see these scarves literally everywhere- especially the beige with green and red plaid stripes. I have the Zara Red Tartan Plaid scarf that I bought overpriced on ebay. No regrets though because I love how warm it keeps me.
Looking for gifts for your man related to grooming his beard? Look no further.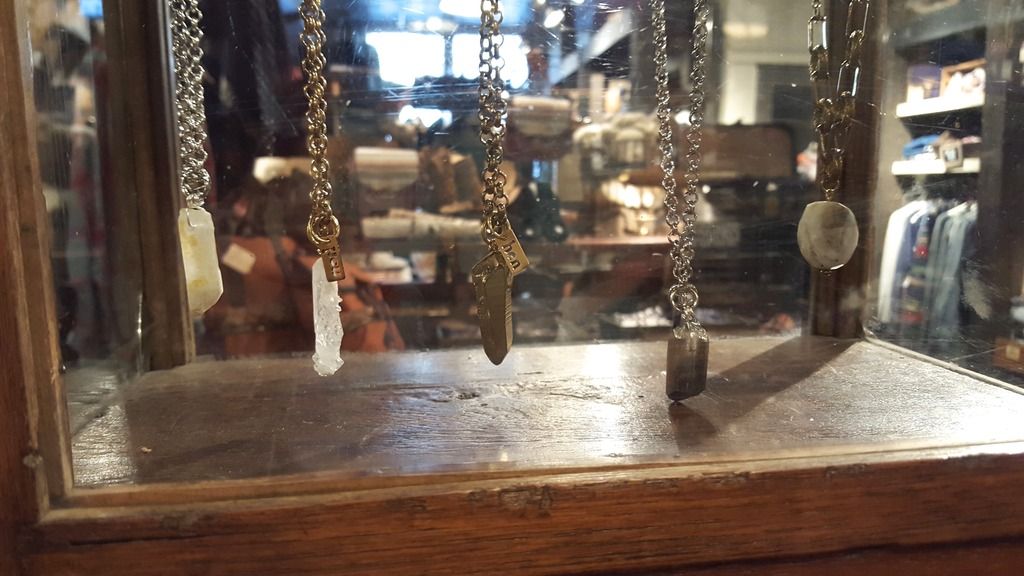 I really liked the gold rock pendant in the middle.
Surprisingly I didn't pick anything up, but maybe some other time. They had a few things I would love to look at again. This would be a great place to visit if you want to get a unique gift for someone.
I saw these cute bee plates at HomeSense. I didn't get one because I have enough plates as it is.
These were taken back in October when the nights were still warm. Now it's getting a lot colder these nights. Winter has definitely made it clear that she's finally here.
p.s. The Mister and I are in the midst of buying a car (dun dun dun!!). We've been searching and searching for a couple of weeks and I think we've finally found one we really like. Tomorrow we'll know for sure after the Mister has a chance to talk to the guy about our options. I'll update you guys on it later (by then I might even have the car already!). Let's hope for the best.
"A snob is anybody who takes a small part of you and uses that to come to a complete vision of who you are." -Alain de Botton