Guys... we're halfway through Summer. Every year Summer here in Canada flies by, and yet, I still manage to find myself left in total disbelief. Also, I'm completely backlogged with my blog posts. The bright side to that is that I have a lot of content to share, and soon I'll find myself with plenty of time to blog. In about a week the Mister will start a new job that requires a lot of traveling. No more regular weekends for us :( So that leaves me with a lot of free time on my hands on the weekend if I don't hang out with my cousin or siblings.
Not sure if you know, but I never had many friends to begin with. The friends I did have, have moved far away or are doing their own thing. To be honest, I'm a terrible friend. Not because I'm a bad person, but because I'm terrible with keeping in touch with people. It's something I know I need to work on.
Anyway, it's late at night right now and I couldn't help but feel like doing a quick blog post.
I have been to Muji a couple of times now (this one in Toronto is located on Dundas, just by the Yonge-Dundas Square). The first time I went in, I was in awe.
I wished they had the store here sooner because then I wouldn't have had to pay $30 each time for shipping when I bought my acrylic drawers (overall I made two orders, one later than the other).
Their toiletry accessories are pretty neat. They also have a skincare and beauty section which I didn't take a photo of. I bought their cotton squares for makeup removal and I'm interested in some of their skincare items.
They also have this amazing container section for all your travel needs. Since I already own mini travel jars, I didn't get any, but I did pick up a small foldable comb that I now keep in my handbag.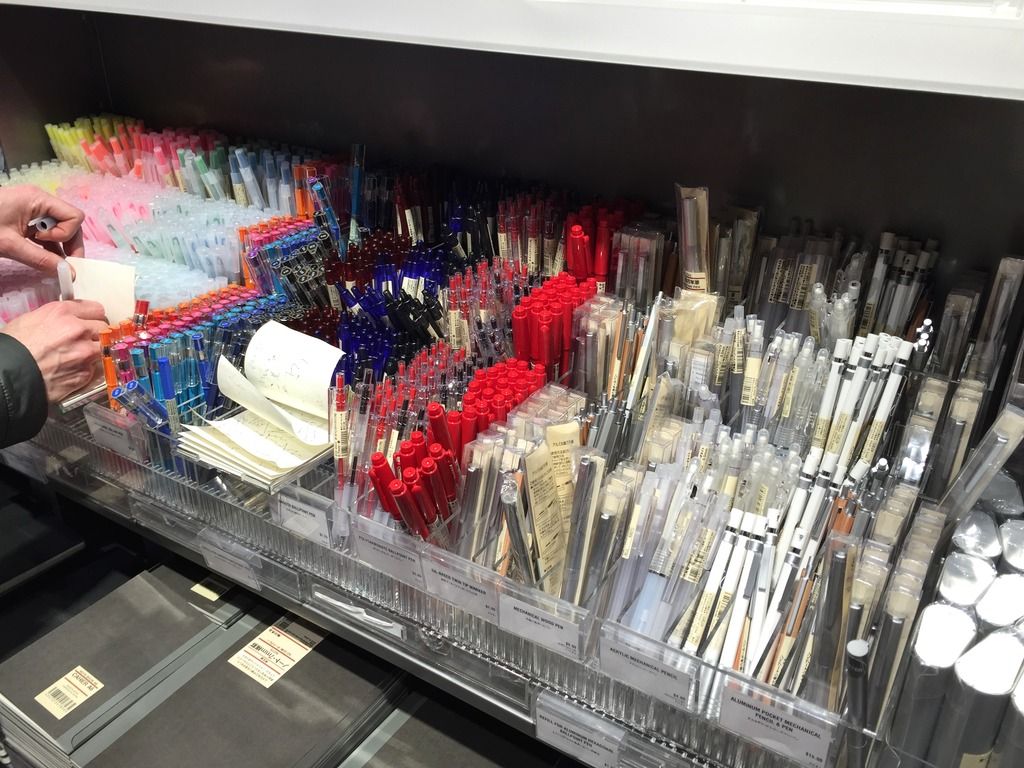 If you're obsessed with stationary, Muji has a great selection. I'm not a stationary kind of person, but I was in need of a nice black pen so I picked one up.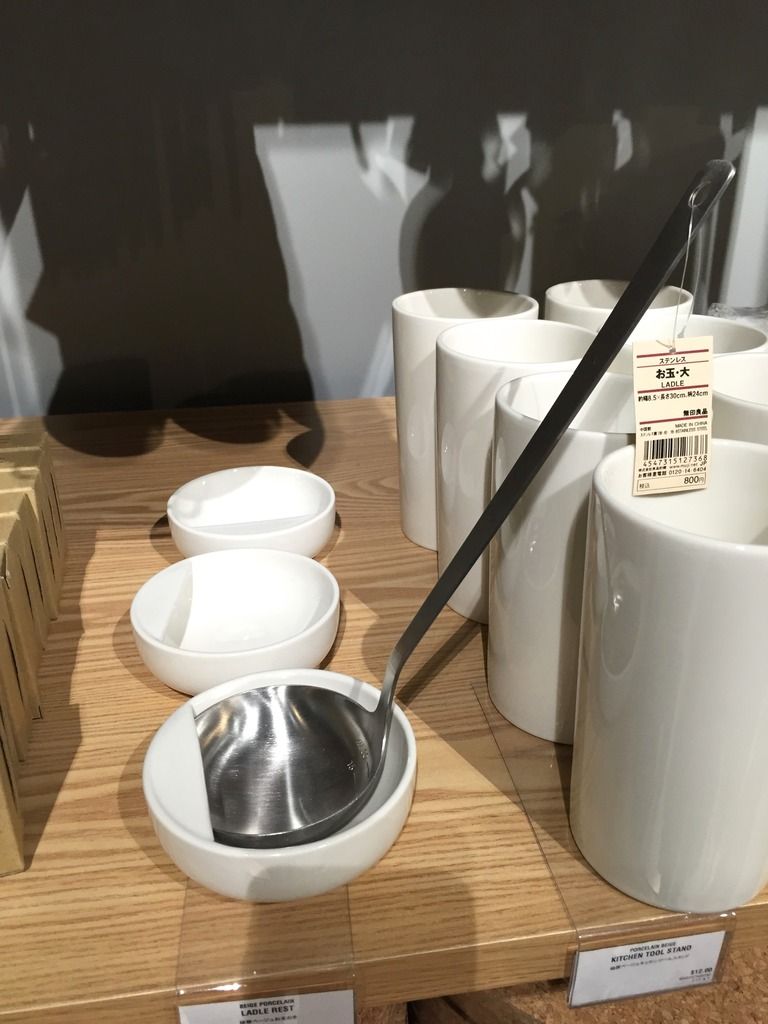 I'm such a housewife... I loved their home section. When I stumbled upon the ladle rest, I thought it was the coolest thing. The glass cups were really lightweight and would make a great addition to any kitchen. You can bet I'll be going back and getting both of those things one day.
During one of my visits, I saw this aroma diffuser being showcased in the store. I fell in love with the "Energy" pure essential oil which is a peppermint and herbal blend scent. At the time, the diffuser units were completely sold out due to their high popularity. I had to go back several times before I saw them back in stock.
I got the smaller version which is perfect for a small space like my room. You basically fill the diffuser with water and a few drops of any essential oil of your choice. There's two different settings for the light (or you can completely turn it off) and 4 settings for the timer (it shuts off automatically to whatever you set it as). As soon as it turns on you can immediately start smelling the scent. It's pretty strong and incredible how fast the aroma fills the room.
And the other major things I bought from Muji after another couple visits to the store were these organizers. I wanted nice permanent containers to organize and store my makeup in. My makeup storage is still not how I envisioned it, but it's closer than it was before. At the very least, it's keeping my makeup and skincare drawers more tidy.
"You can start out being something completely different from whatever you decide to make of yourself. You can be transformed." -Marissa Webb