On the actual day of our 2nd Year Anniversary, we celebrated at home with some wine that the Mister bought for the occasion. He wanted to drink out of his tumbler, and as you can see, I only had a little because I can only handle that much haha.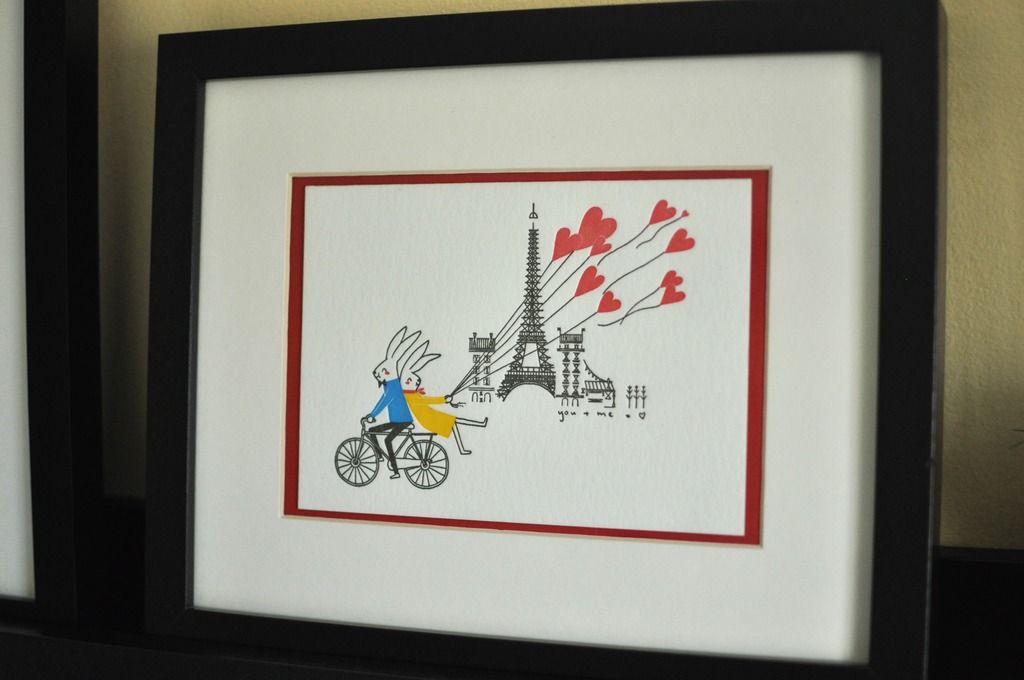 He also got me this cute card and wrote a very sweet message inside. He knows how much I love Paris. I like to frame the cards that I get from him, it's a nice way to further enjoy his beautifully chosen cards, and it's great to have the option of switching out the cards for a refreshing change. It's like displaying a sentimental piece of art; I'm always reminded of his affection whenever I look at it.
Aside from our celebratory dinner at the 360, the Mister wanted to buy me a necklace from one of my favourite stores, Swarovski(!). He wanted to surprise me with it, but because he didn't get a chance to go himself, he told me I could pick one when we're at the store.
We went to the Bloor Yorkville area because I was interested in buying some Burberry cosmetics after being tempted by
Lisa's Friday haul
. As we were walking to Holt Renfrew (where I last remember Burberry cosmetics being sold years ago), the Mister stopped me right as we were passing by the Swarovski store.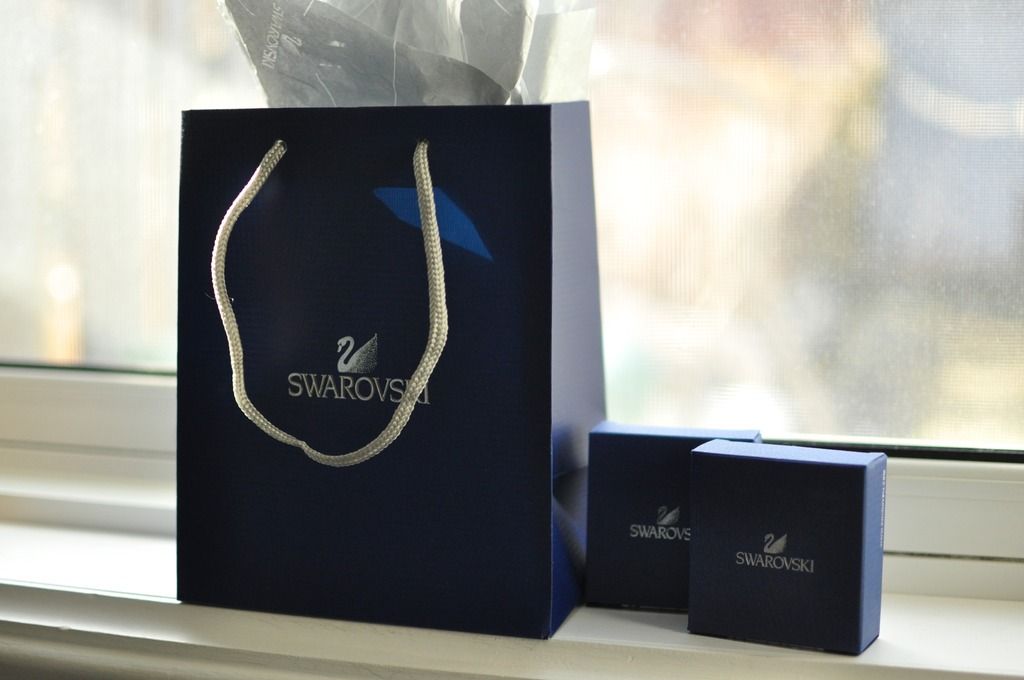 "Go ahead and pick any one that you like." That was what he said to me. I felt so giddy; like I was the luckiest girl in the world. It felt like I was in one of those movies where the girl is unknowingly lead into a jewelry store and then told to pick any ring of her choice when the lights turn on. And it honestly did feel like that since we were the only ones in the store at the time. My choices felt limitless and it felt wonderful when he would say, "Do you want that one?" after I gaze at a necklace for too long.
I looked at and tried on a few necklaces and fell in love with two. So, I picked one for him to get me and the other I bought for myself. The one shown above is the one I got for myself. I was looking for a dainty necklace because I don't own any really nice necklaces that were simple enough to wear with anything.
And this is the one I picked out as his gift to me. It's so elegant and beautiful- exactly what I was looking for.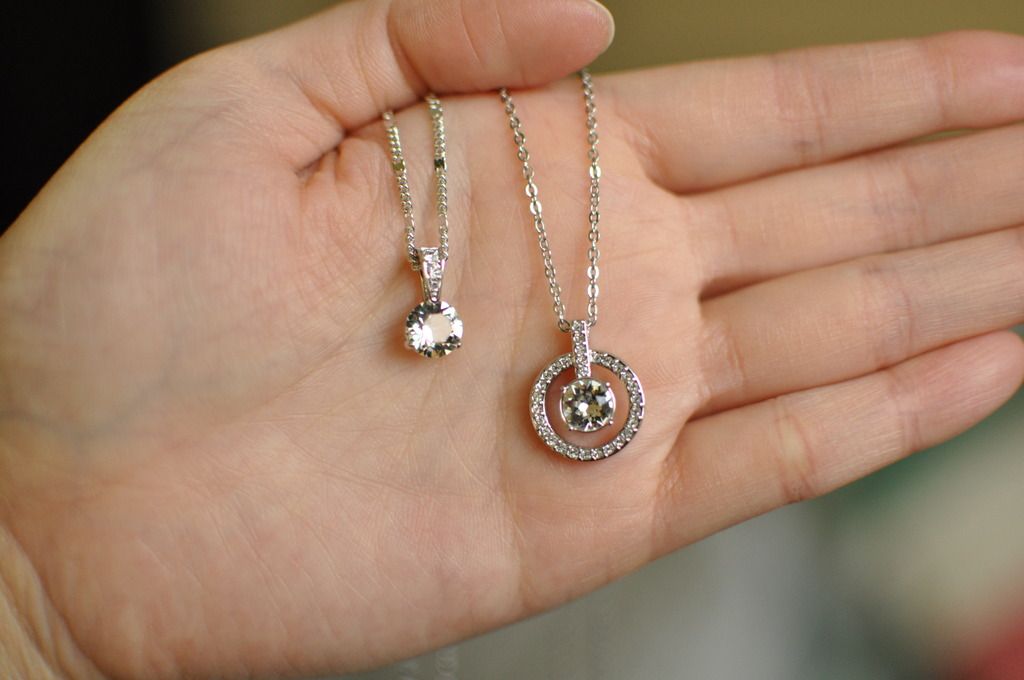 These two necklaces are the first Swarovski necklaces I own. At first I thought Swarovski only made pretty earrings, but now I know that they make beautiful necklaces as well. These make great additions to my jewelry collection. Now I know exactly what to wear whenever I need a really nice dainty or elegant necklace to wear!
I also signed up for Swarovski's rewards card. The perks include a birthday surprise, 20% off after two transactions in a calendar year, and a $50 voucher for every $500 spent. I thought my Sephora card was the most luxurious card I own... but no, it's now this one. It's made of metal or something!
Next stop, Burberry cosmetics! We walked by Zara and Fossil, two other favourite stores of mine. After going into Holt Renfrew and realizing the spot where Burberry cosmetics used to be 4 years ago has been replaced with Tom Ford, I felt totally bummed out. But then a lightbulb went off in my head, what if Burberry moved their cosmetics into their stores instead?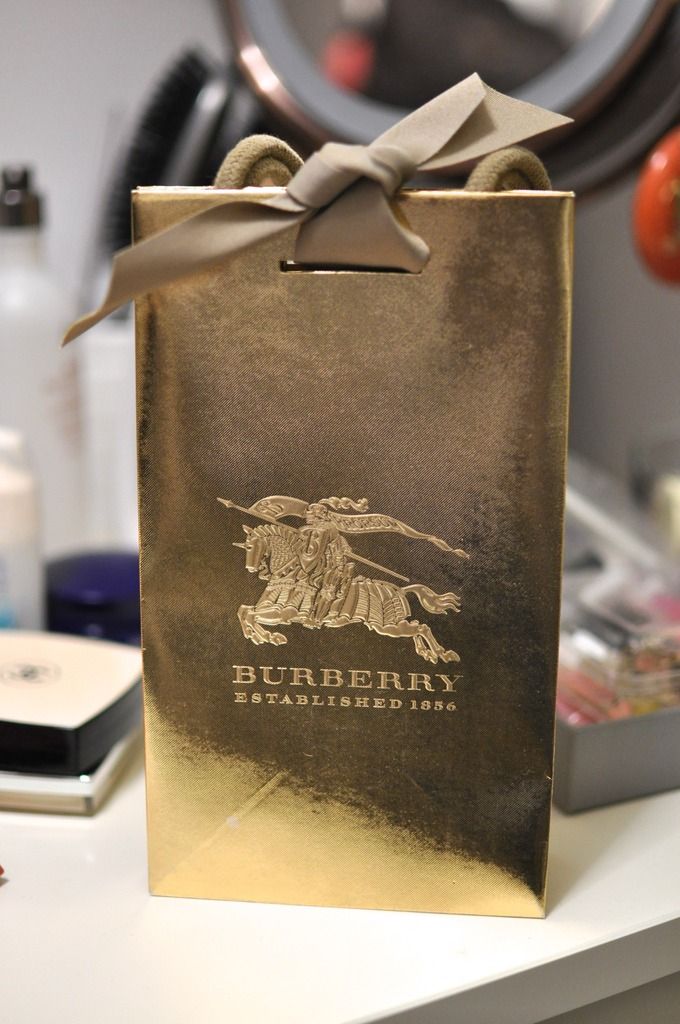 Sure enough, there was a cosmetics section in their store. The lady helping me was so nice. The only Burberry cosmetic products I have prior to this purchase were the two eyeshadows I received from my sisters for my 22nd birthday. I've been wanting to buy more Burberry products over the years but never did because access is limited to them. If they were sold at Shoppers or Sephora, I would've had quite the collection by now.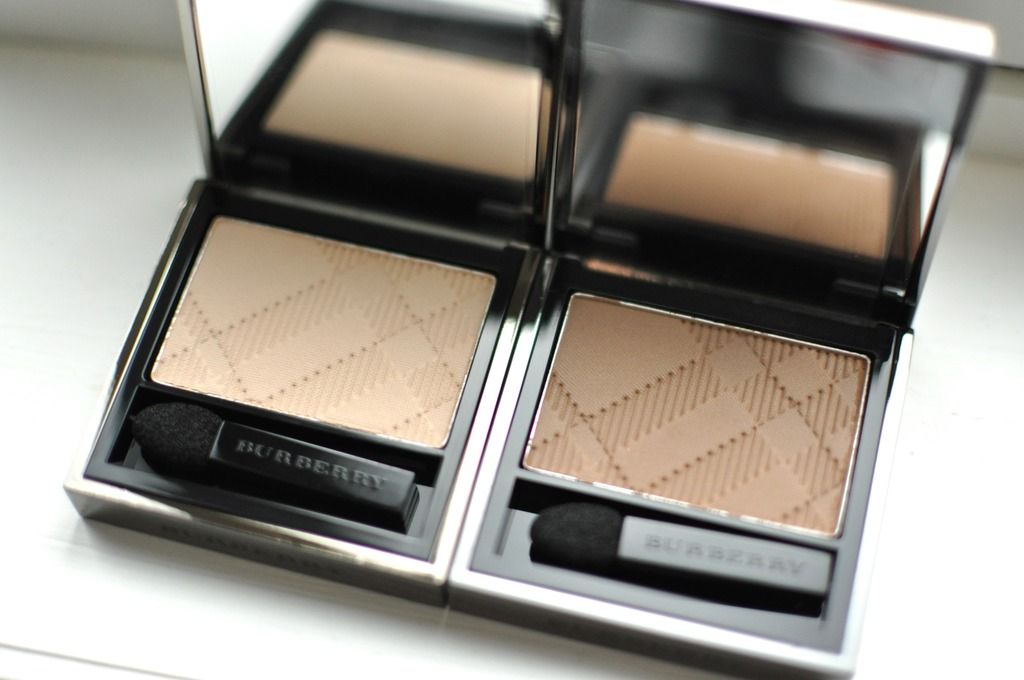 There were a few eyeshadows I was interested in, but I ended up getting only two, "Stone" and "Almond". These colours are great for an everyday look. I was really interested in getting "Stone" because the
"Creme Brulee" eyeshadow
from Wet 'n' Wild that I really like has cracked. There's only half of the eyeshadow left in the pan as a result of opening and closing the poorly-made hard snap closure of the compact. Every time I close it, I can feel and see it jiggle the eyeshadow in the pan.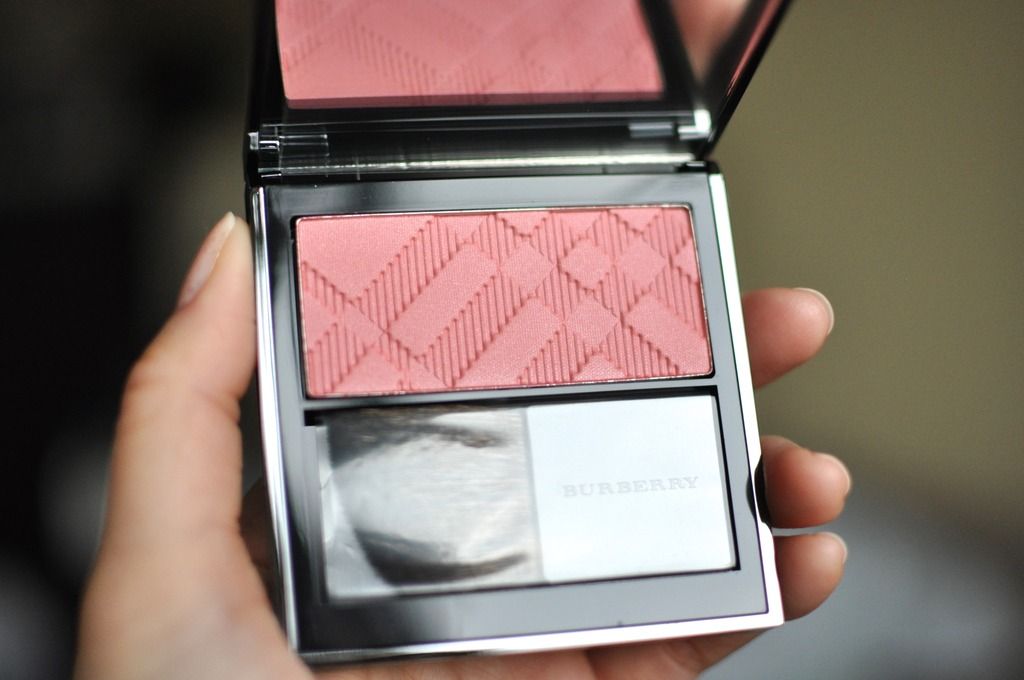 [My camera picks up every single dust particle]. The other item I got is this Burberry blush in "Blossom". It was this or the "Tangerine" blush, and actually, I had decided on the latter but for some reason it slipped my mind and I told the sales associate that I wanted the former. I only realized my choice after I left the store. Oh well, it's still one of the blushes I wanted anyway and it's gorgeous on the cheeks.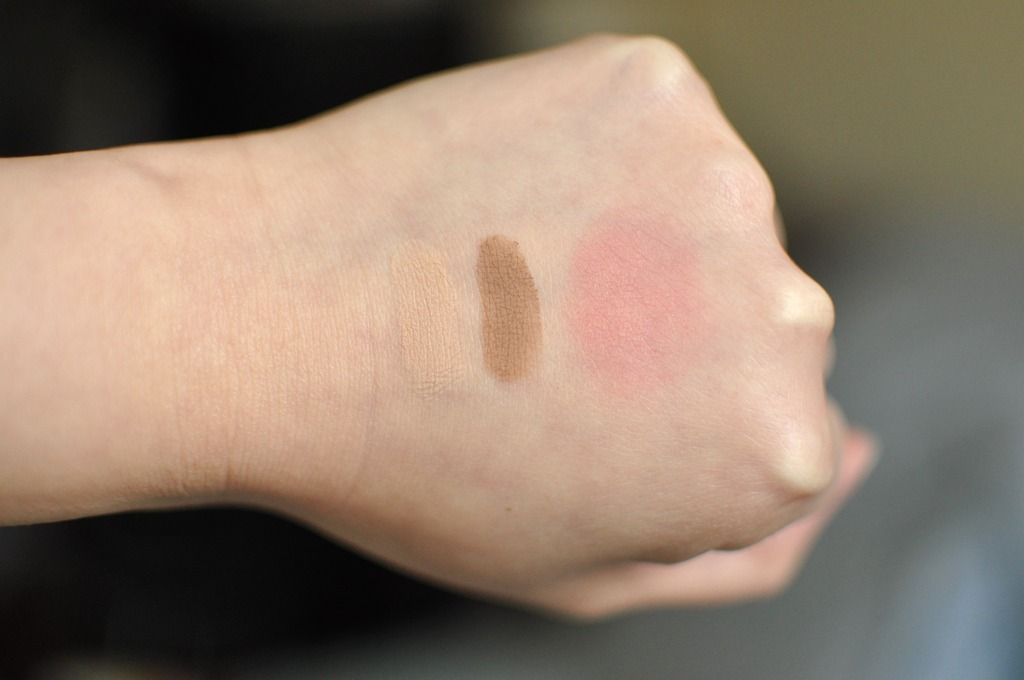 From left to right: "Stone", "Almond", and the "Blossom" blush. They're all very smooth and buttery to the touch. I like the sheerness of the eyeshadows as I don't like intense colours on me. The blush is very pigmented though, so a light touch is all it takes.
After going to Swarovski and Burberry, we headed down Yonge towards Dundas Square. On the way, we stopped by Second Cup because the Mister loves their Maple Latte. I tried a sip and it was indeed delicious.
And... we dropped by McDonald's because we didn't have any plans to dine anywhere. Notice how his McChicken sandwich has two top buns haha. He didn't notice at first but I sure did. Honestly, when we eat at McD's these days, it's because I have coupons, the food is cheap, and their chains are totally accessible everywhere. We're actually trying to eat healthier- especially the Mister who goes to the gym and has cut out sugar completely in his diet (except when he's with me sometimes). I'm not going to lie, I have terrible self-control when it comes to my diet and exercise. I wish I had the motivation, but with my work schedule, it's hard. But, I'm trying.
And as if Swarovski and Burberry didn't already put me over the moon, I had plans to go to Shoppers Drug Mart because I wanted to get the new Dior Nude Air foundation and powder (they had their 20x points event).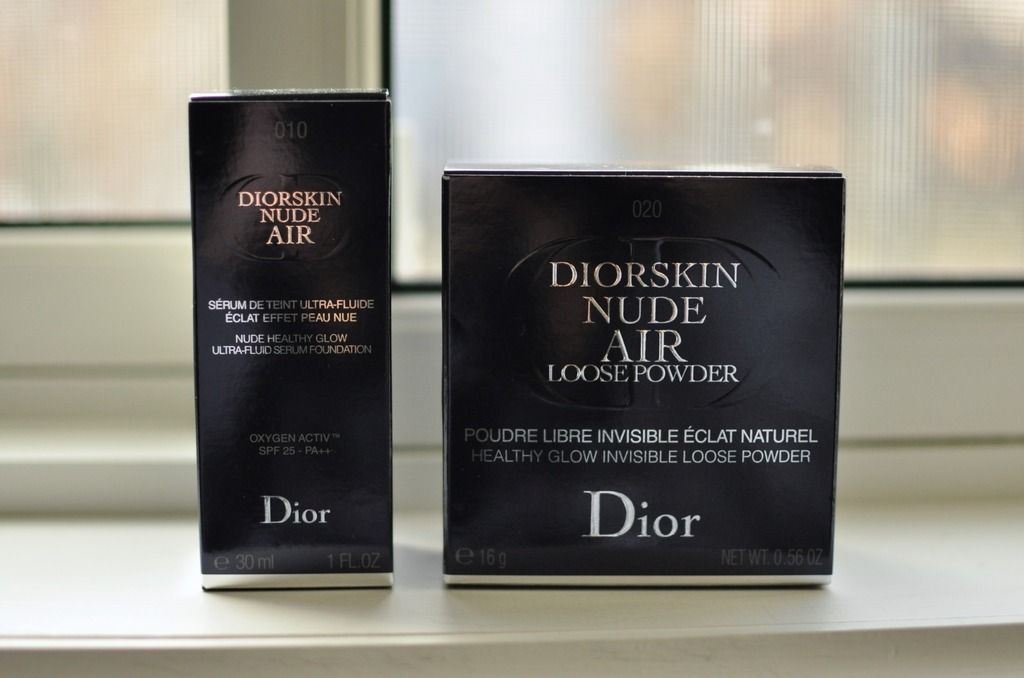 I ended up getting the Diorskin Nude Air Healthy Glow Ultra-Fluid Serum Foundation in "Ivory" #010 and the Diorskin Nude Air Healthy Glow Invisible Loose Powder in "Light Beige" #020 (phew, long names!). I'm hoping the loose powder will be similar to the
Diorskin Nude Natural Glow Fresh Powder Makeup
that I loved back in my beauty blogging days. I haven't tried either of them yet though. The packaging is beautiful.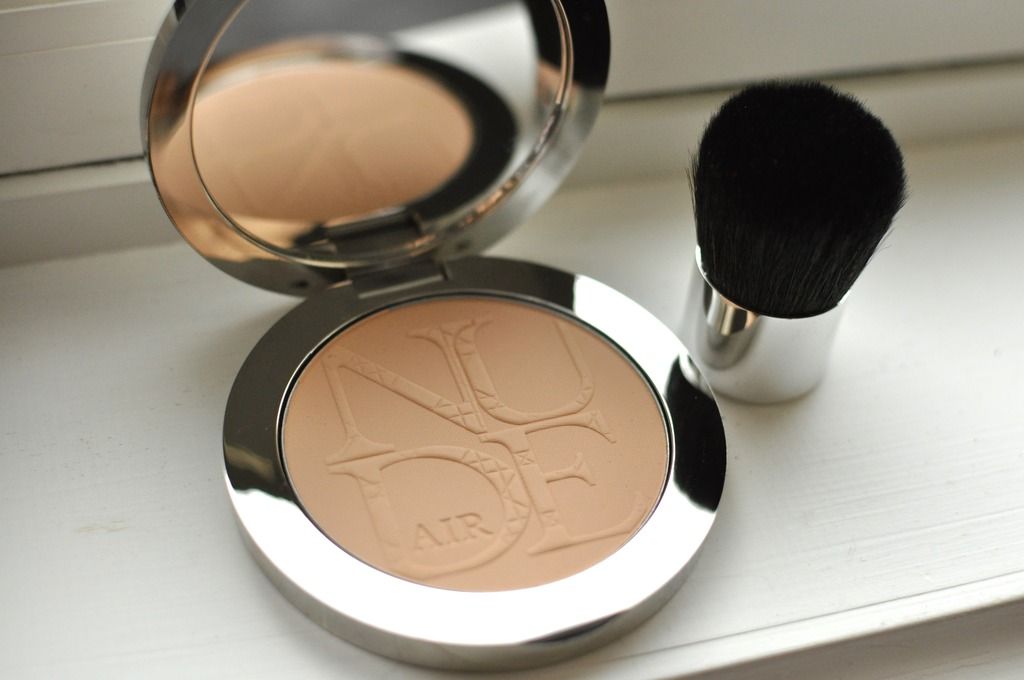 On a related note, I picked up the Diorskin Nude Air Healthy Glow Invisible Powder compact in "Light Beige" #020 a few weeks prior during another 20x the points event. The compact is gorgeous and it comes with a small kabuki. I've used this already; the powder very finely milled and looks beautiful on the skin. When I get the chance I'll do a review on these three Dior products.
And that concludes the best day ever! I think I haven't felt that kind of shopping euphoria without the guilt-trip afterwards in a
long time
. It was great!
"Honesty is an expensive gift, don't expect it from cheap people." -Warren Buffett