Happy weekend! I'm currently working through my Montreal photos from my vacation last year. Although it's super late, I'm kind of glad that I left it until now. I feel like I'm taking a stroll down memory lane, plus it would've been impossible to sift through the hundreds of photos I took right after my vacation since my work was super busy. However, now that I'm mostly cooped up inside and my work as slowed down to a turtle crawl, I'm free to work on these 7 posts- yes, you read that right,
seven
. Putting together posts takes a lot of time and having 7 of them to think about is daunting (which explains why I've been putting them off). These days, however, the Mister and I haven't had many eventful outings or have done anything interesting, so, it's the perfect time to work on them. Unfortunately the posts will not be back-to-back but they will be posted in order according to my day-by-day itinerary. So, you can now keep an eye out for them!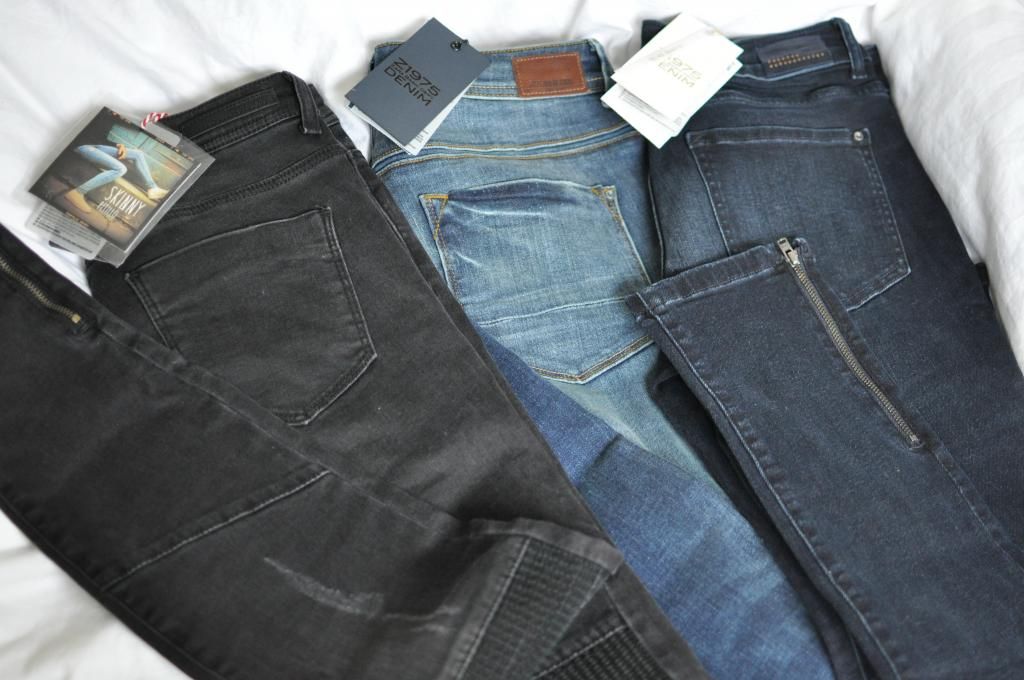 I
love
Zara jeans. I used to only own one for the longest time, but for some reason I never thought to look at their jeans again. I now currently own a total of five. I picked up these three from the sale they had a couple months back. Zara seriously makes some great jeans. They're form fitting, flattering, and they have a lot of great styles to choose from.
Last weekend the Mister and I went out into the snow to go see the Canadian International Autoshow.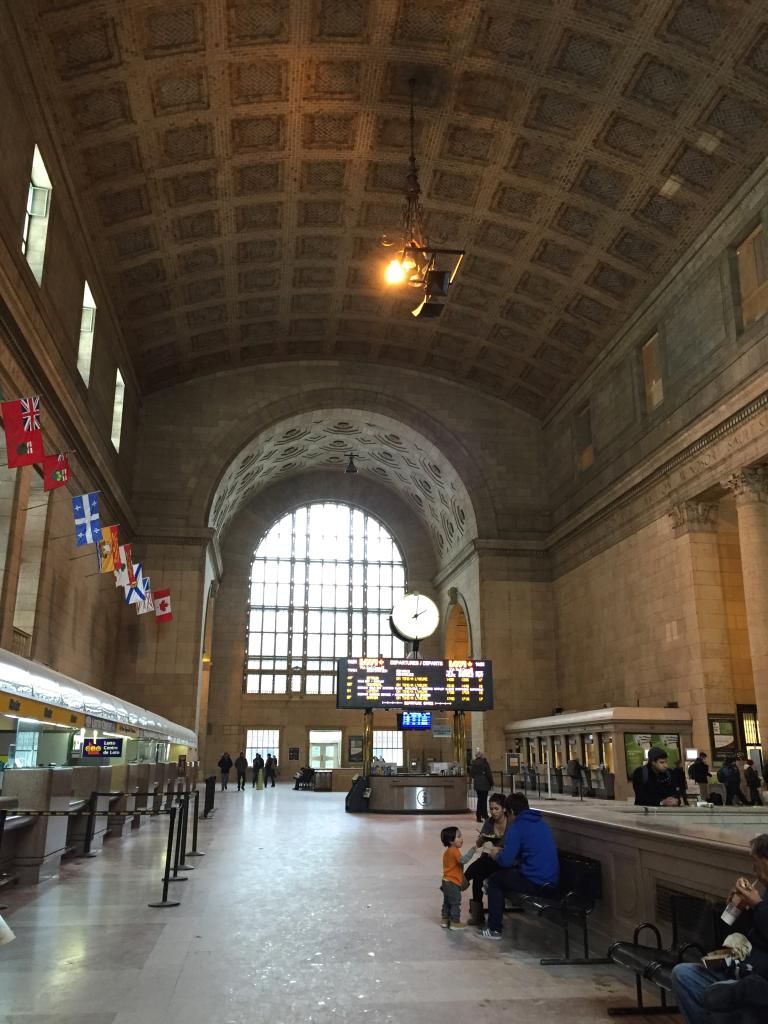 The Autoshow was located at the Metro Convention Centre which is connected to Union Station (shown above) via the Skywalk.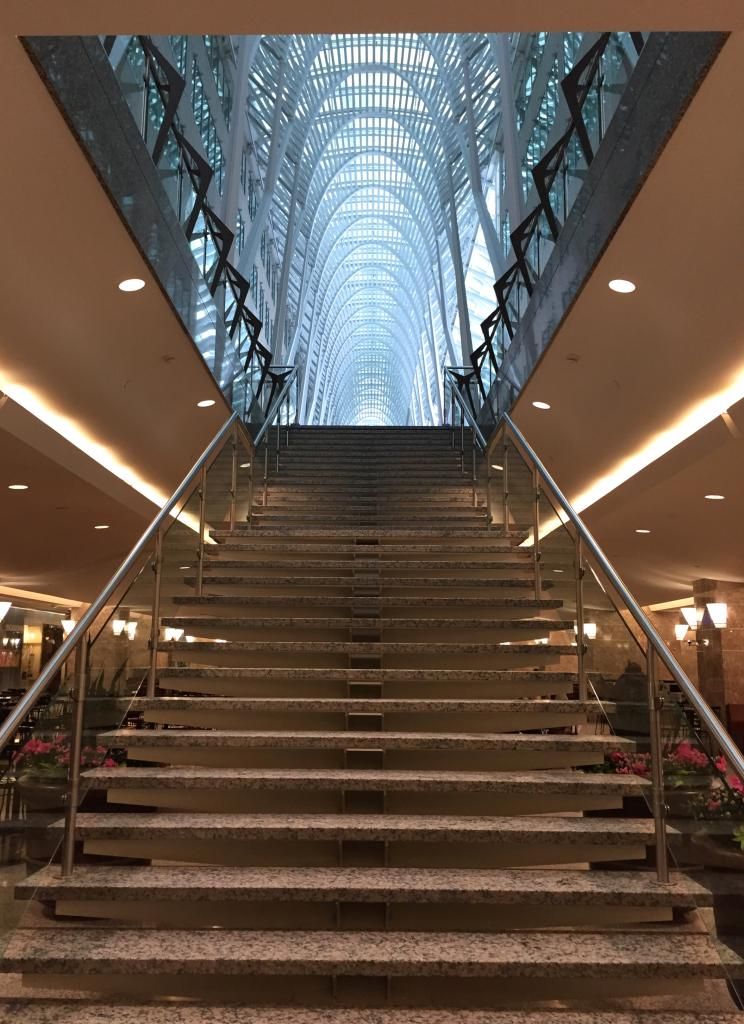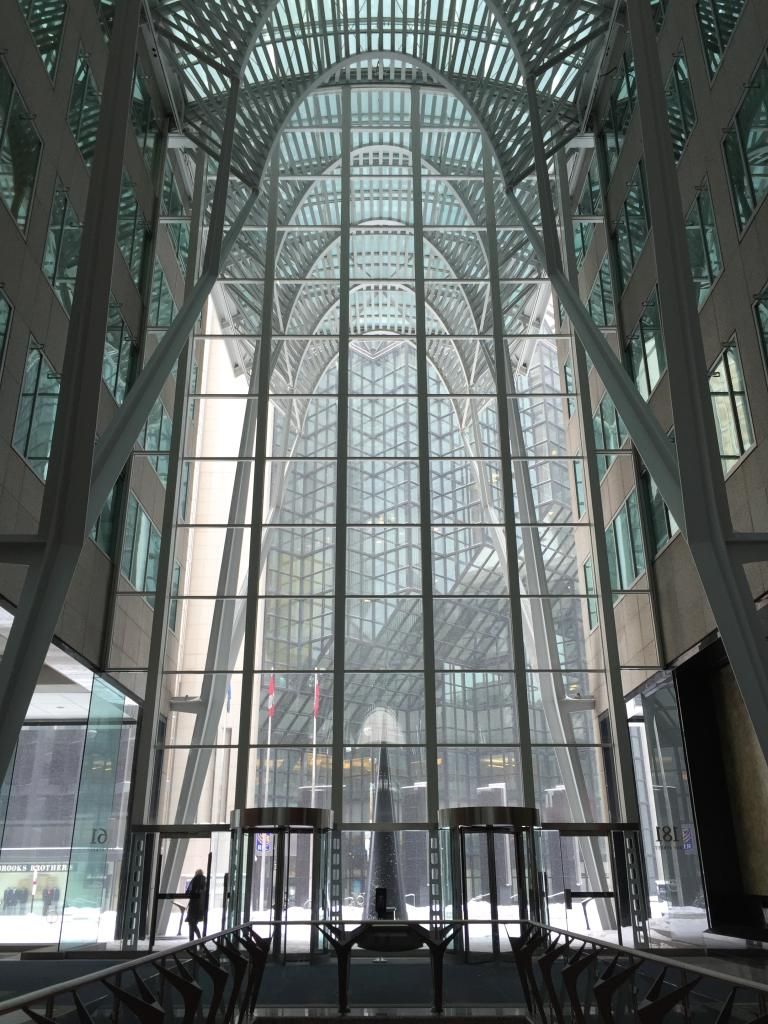 We got a little sidetracked and ventured into Brookfield Place, which is an office complex. This was our first time here and I was in complete awe of the architecture. Can you imagine working here? We didn't end up exploring much though because we had to go to the show. We plan to visit again some other time.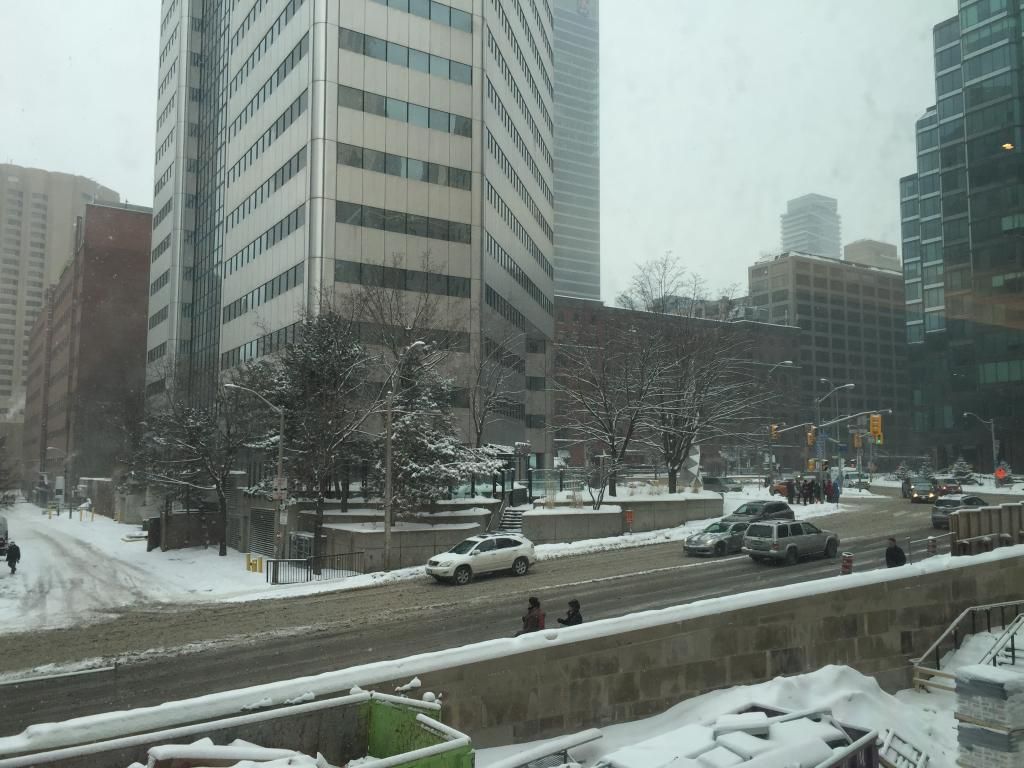 A glimpse of outside and what we had to trek through.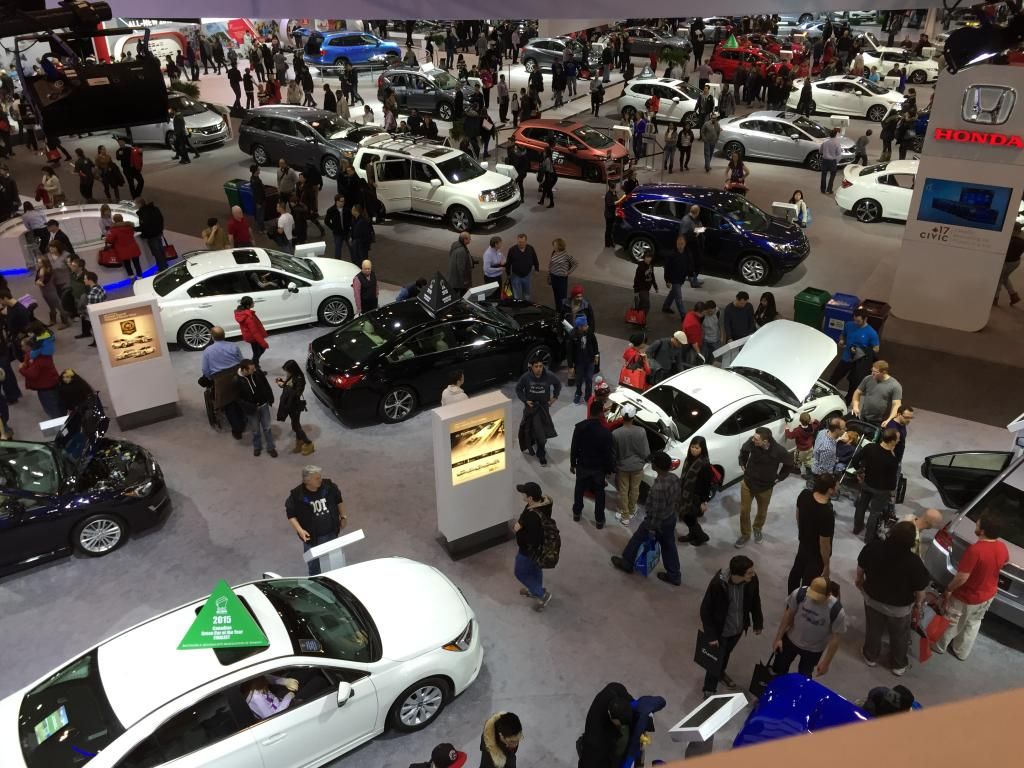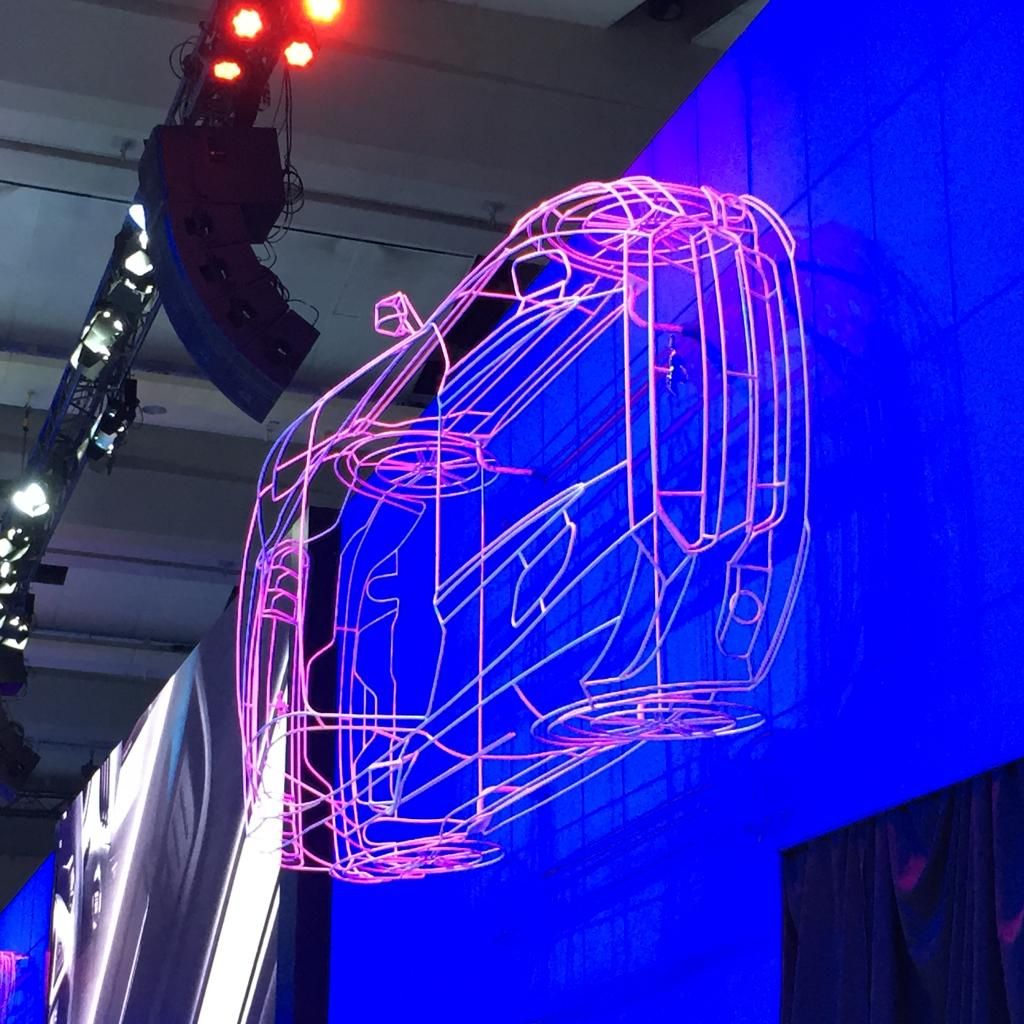 I'm not going to bore you guys with too many photos of cars, and to be honest I'm not into cars as I used to be either. The venue was super packed.
Mercedes cars are one of my favourites. I love the headlights on their cars.
I have a fascination with headlights; that's why I love the lights on Mercedes and Audi cars. Above are headlights from two Acura cars.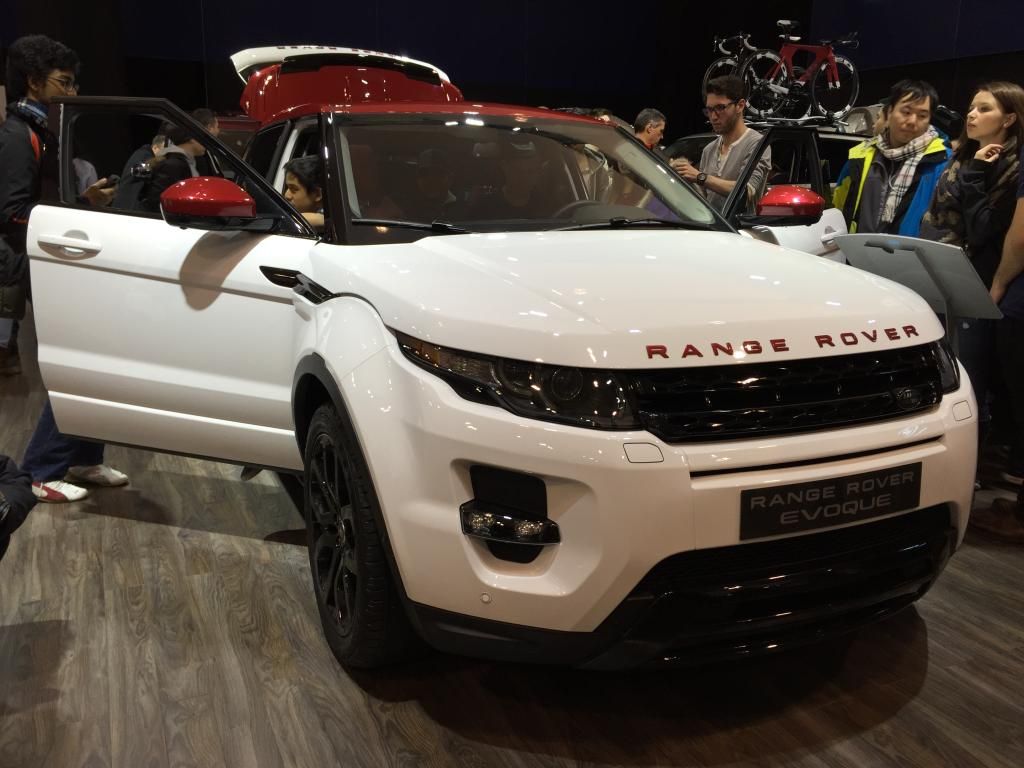 My favourite part of the day was when we were looking at the Land Rovers. The Range Rover Evoque used to be my favourite, and it seemed like it was everyone else's too evident by how many people were surrounding it, but that all changed once I sat in the Range Rover Sport.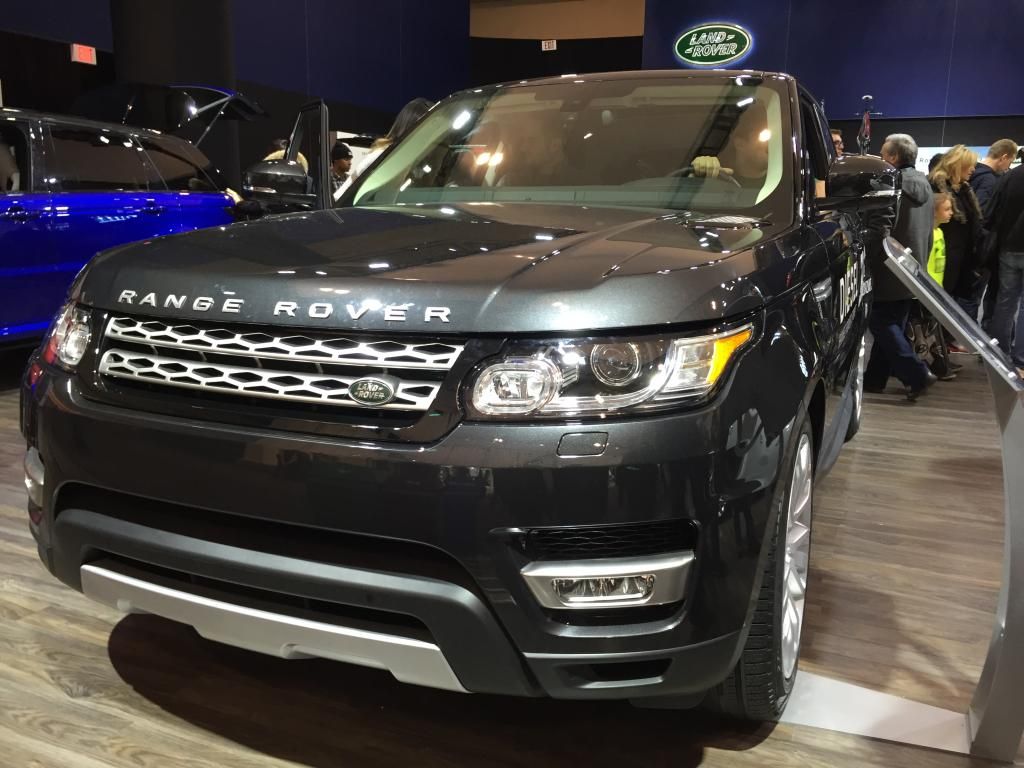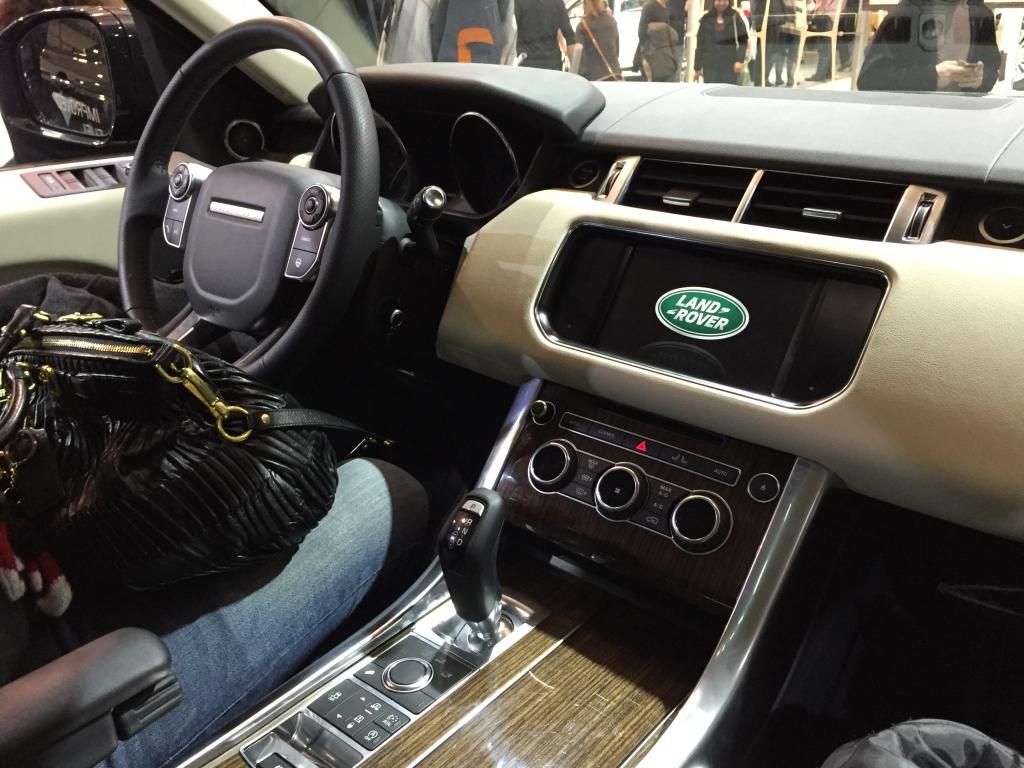 This was the most luxurious car I've ever sat in. You can't really tell from the picture, but the middle section was raised higher than your average car which made it feel like you were sitting in first class on an airplane. The seats were incredibly comfortable and everything felt so extravagant. When I sat in it, it was like a eureka moment- a "this is it" feeling you should get when you're looking to buy a car. I could imagine all of the endless possibilities: road trips, camping, weekend outings, long drives, national parks, the beach... This is basically the kind of car I want in my life one day.
Then there was this small exhibit with antique, pre-war and classic cars. Can you imagine getting around in this thing? To turn you'd have to wind the thing!
Then on the Sunday we made Broccoli Cheddar Soup. Yum. On the left is Che Dau, a vietnamese dessert kind of like sticky rice pudding.
p.s. I
finally
finished watching The Gilmore Girls! The ending was good enough but I would have liked to see more closure. It's not the writers' faults though because the show was canceled but I'm glad it didn't end on a worser note.
p.p.s. I just came back from a day out with the Mister. We visited Target and I was really disappointed with their sale. Even though it was 25%-40%, most things were still really expensive. This time around, it was very evident why Target failed so badly in Canada... the prices are really steep, and
still
steep even after the 25%! I was tempted to by some bedding for 25% off but when I grabbed the one I liked and checked the price, it was still $45 (orig. price was $60). When I walked around it was also very evident that they had a sh*t ton of home decor. There were shelves among shelves of home stuff- pillows, throws, vases, flower arrangements... just everywhere, seeping into other departments and taking the space of previously empty shelves. Usually home decor excites me... but seeing all of the overflowing stockpile they had just made me sad. No one was biting, and to be honest, I don't blame them.
"The chance for greatness, progress and change dies the moment we try to be like someone else." -Faith Jegede