I had planned to do a post about some of my favourite makeup products before the Sephora 20% off sale, but the sale is coming this weekend, so I'm too late! This year they're only extending the sale to VIB and VIB Rouge members, so beauty insiders don't get included unfortunately =(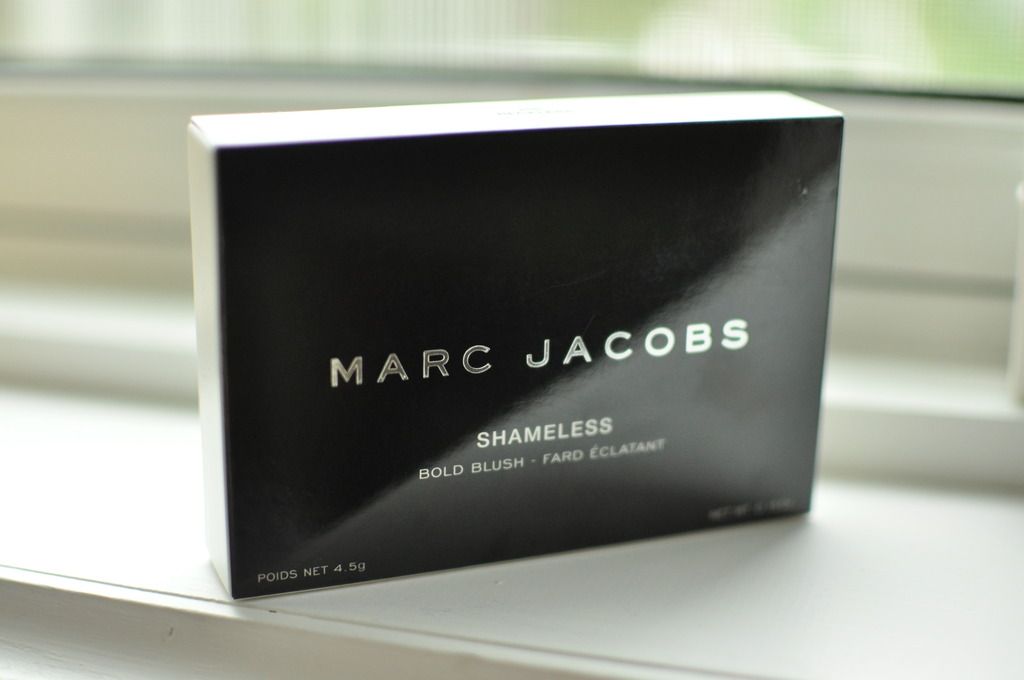 The only makeup item I can rave about, because I have pictures of it on my computer, is this Marc Jacob's Shameless Bold Blush. I got this blush back in June and I've enjoyed it quite a bit since then.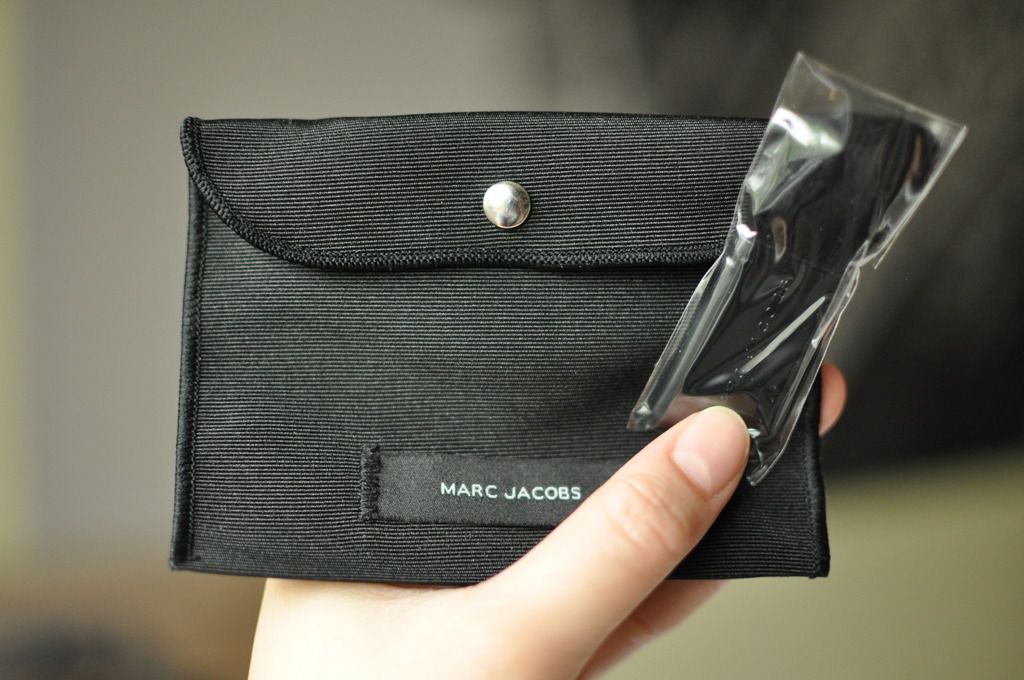 The blush comes with this pouch and small brush.
The compact is very
compact
, so it's great for traveling.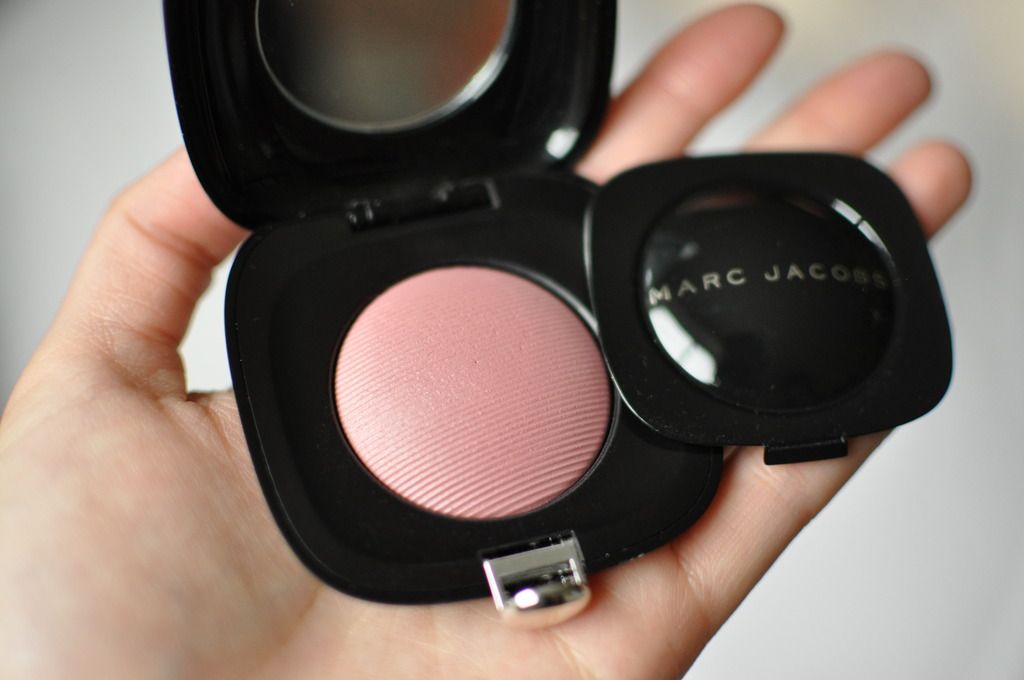 I got "Reckless" #206. It's described as a cool rosy pink colour. I loved my NARs blush in "Doucer" so much that I wanted more blushes in that kind of muted pink or pinkish brown colour. I cannot thank
Chloe
enough for introducing "Doucer" to me in one of her videos! I got just in time before they discontinued it and pulled it from the shelves.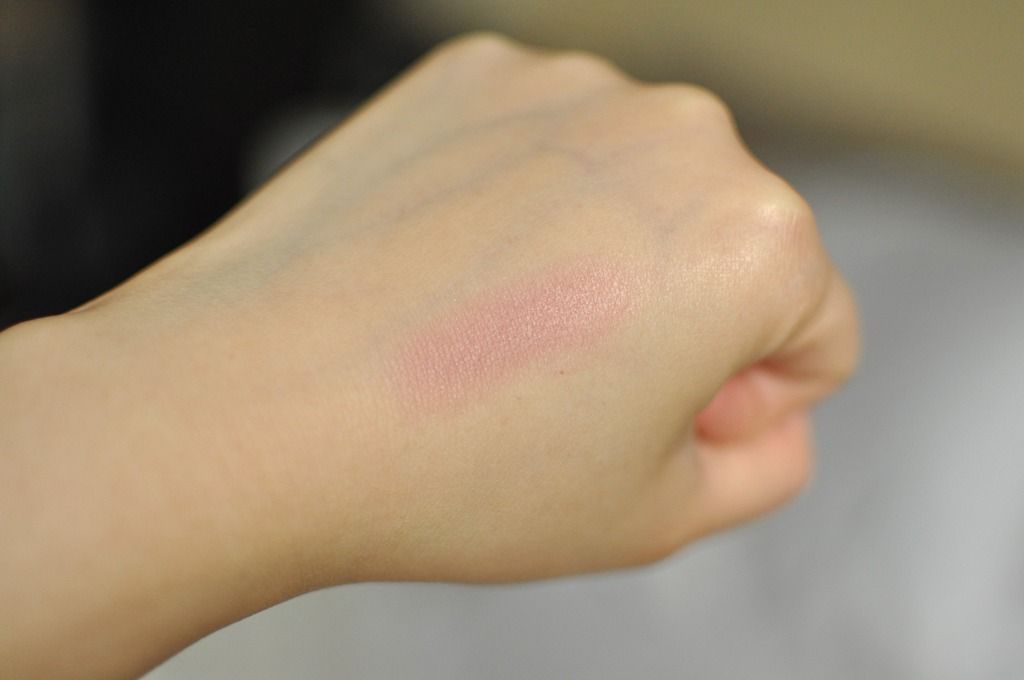 It's gorgeous on the cheeks. It's not matte but not shimmery; it gives off a beautiful sheen. It's similar to my old beloved Dior blush in "Passion Fruit" in that they're both very easy to work with. You don't have to be afraid of swirling your brush in because they're not overly pigmented. The powder is very smooth and it blends beautifully. There are few blushes that rival my beloved Dior one, and "Doucer" and "Reckless" go right up there with it.
I'll be getting a couple more Marc Jacobs blushes during the VIB/VIB Rouge 20% off sale. If you're in the market for a new blush, I'd definitely recommend trying the Marc Jacobs Shameless Bold Blushes.
"Don't dig in doubt what you planted in faith." -Elisabeth Elliot