Cooler weather, leaves changing colours... Fall is in full force here and you know I'm loving it!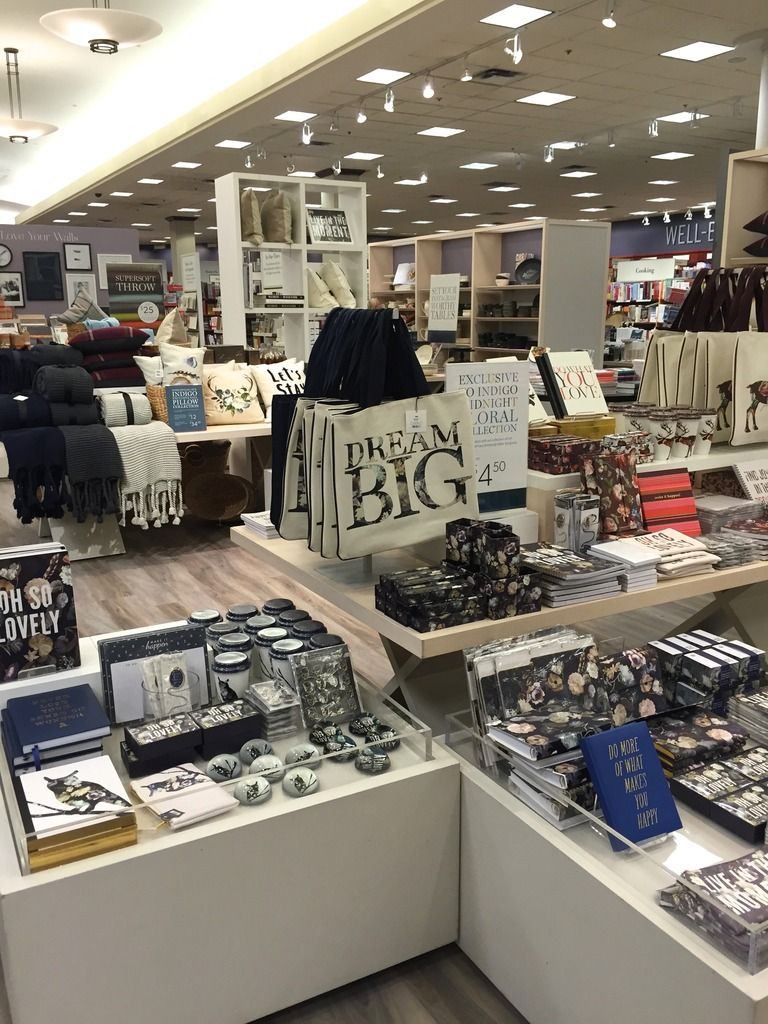 Chapters came out this year with their best Fall collection yet! They seriously hit every mark that I love: feathers, florals, pinecones, even acorns! Everywhere I looked I saw something that intrigued me, I just couldn't believe it.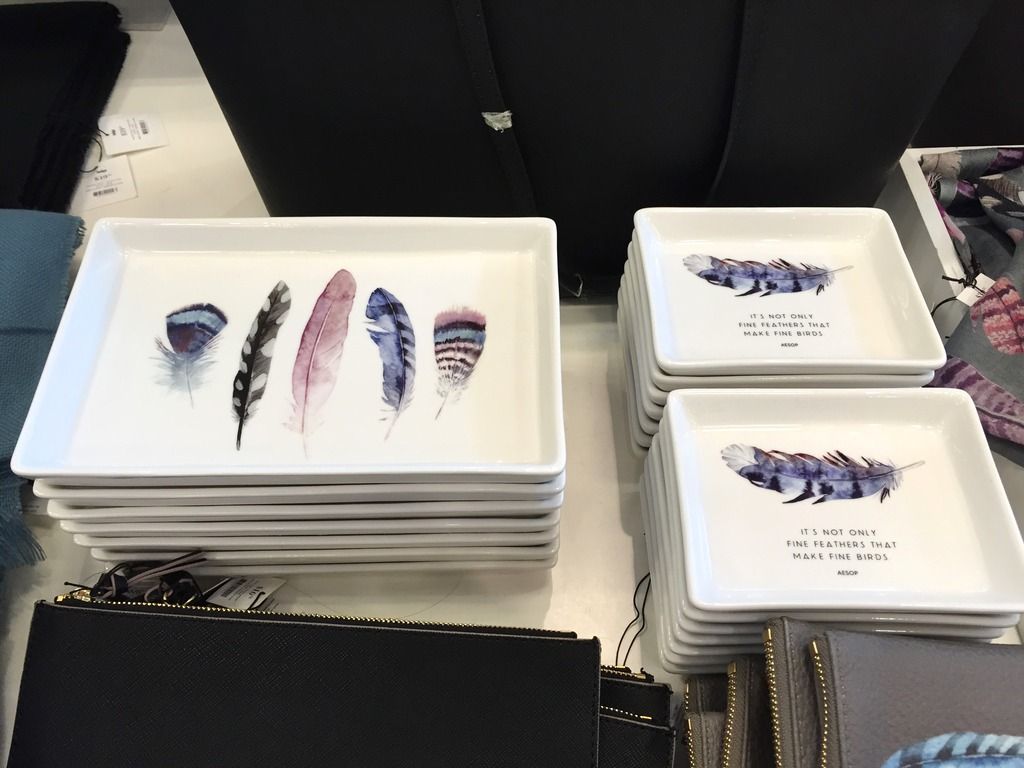 These feather plates caught my eye. The only thing is, I have so many of these decorative plates that I've run out of things to put in them! Haha!
I really like this journal cover, the colour scheme of the florals drew me in like a magnet. The only thing with journals is that I don't really have a purpose for them... so I'm not even sure if I will get this if it goes on sale.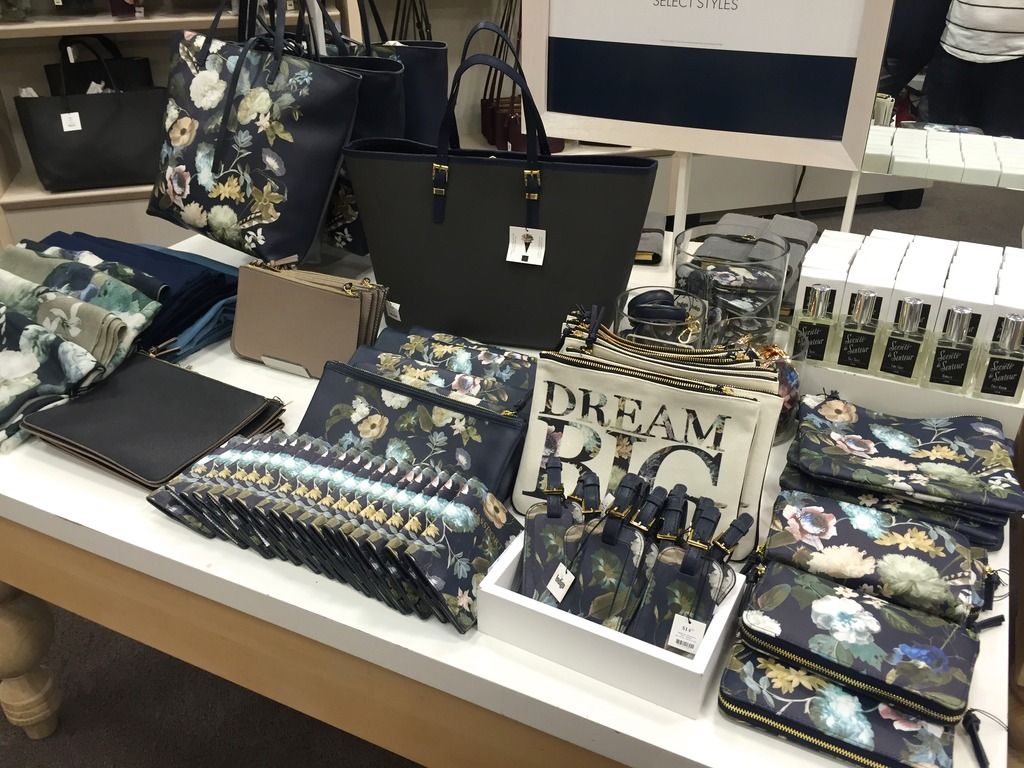 From this table I picked up a passport cover because I loved the floral print so much not to get it.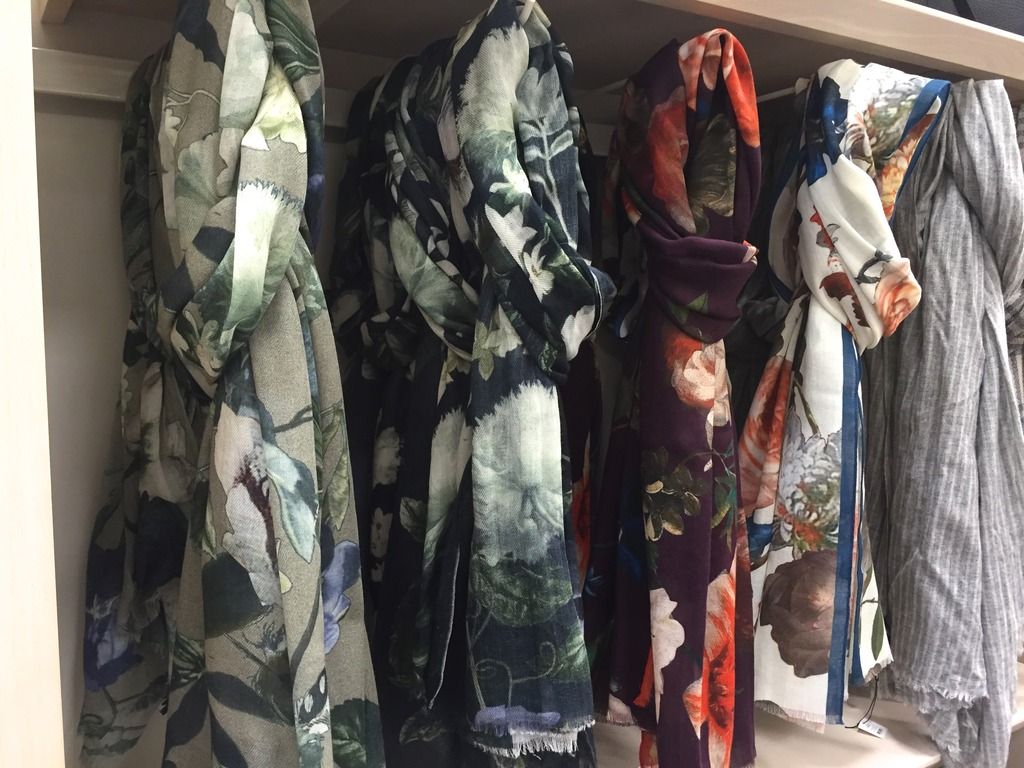 I also picked up the scarf in the same floral pattern (second from the right). I bought it on sale for 15% off but then the scarf got ruined when my mom put it in the dryer :( Luckily the scarf went on sale so I got a good deal on it the second time around.
These chunky knit tassel throws looked and felt so luxurious. I told myself I would get one once it went on sale... and it did! I got the navy colour and I think it'll look great on the couch in my future home :D They're on sale right now for 50% off which is an even better deal than what I got.
I am waiting patiently for these brass items to go on sale- particularly the acorn, pinecone and feather. The one item that I fear going out of stock would be the acorn... because I seriously want it badly. It's the best acorn item I've come across so far. The colour, weight and size is perfect.
These would look great to display your jewelry in. I already have a case for jewelry so I don't plan on getting any, but wouldn't they be great to have in your house? Maybe I'll pick up one for a Christmas gift... hmm.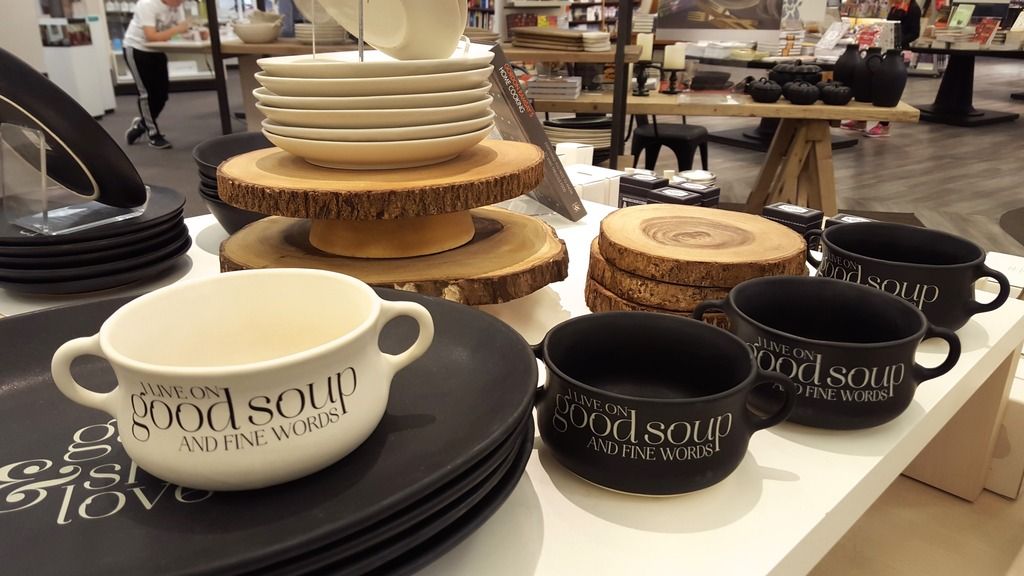 Right now they have all of their Fall entertaining in store. Perfect time to host dinners for Thanksgiving and Christmas.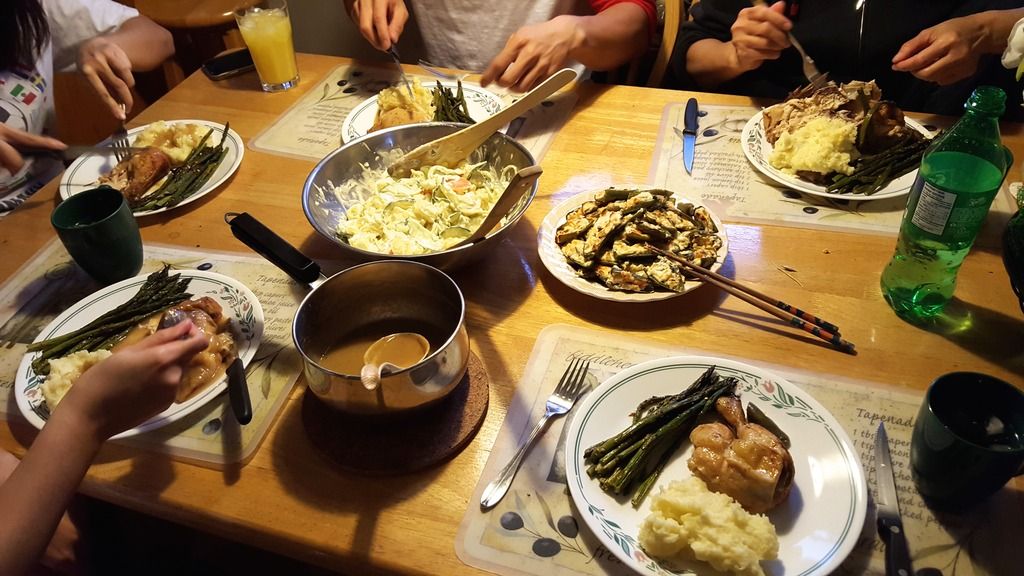 Speaking of Thanksgiving, this year it was just my family and I. The Mister had to go work so he couldn't make the dinner. We had chicken instead of Turkey, mashed potatoes, asparagus, jalapeno poppers, potato salad and creme brulee for dessert.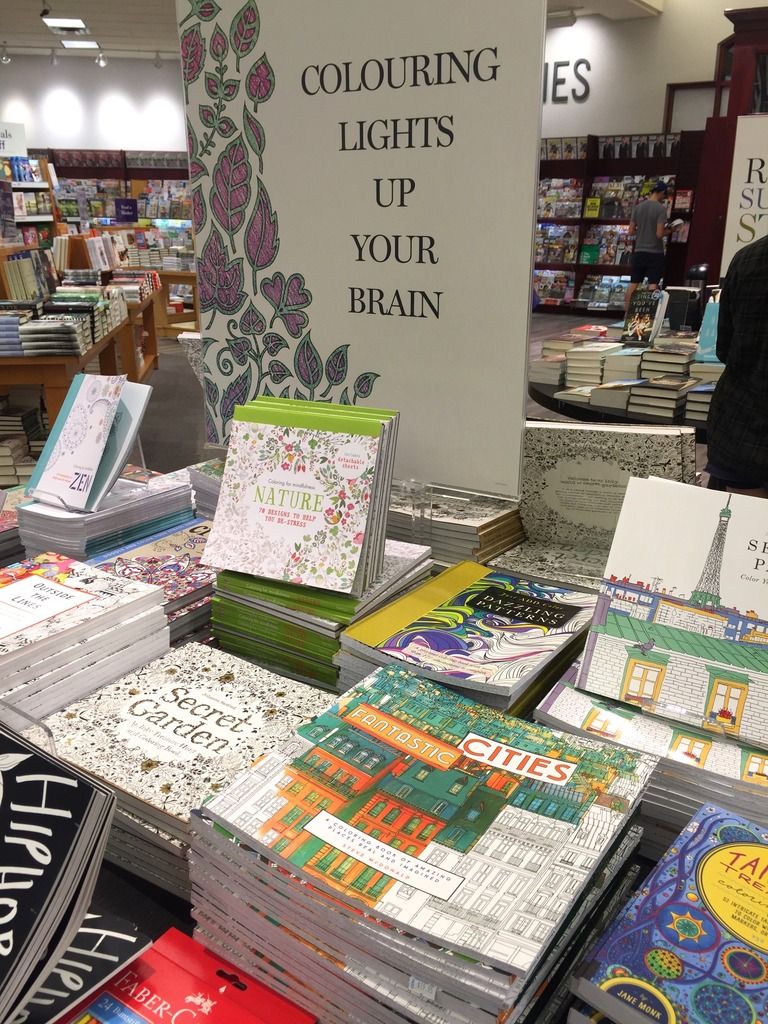 I also picked up a colouring book for adults from Chapters. I haven't found free time to finish a page yet, but hopefully in the near future I'll be able to continue. I also want to colour some pages with the Mister too.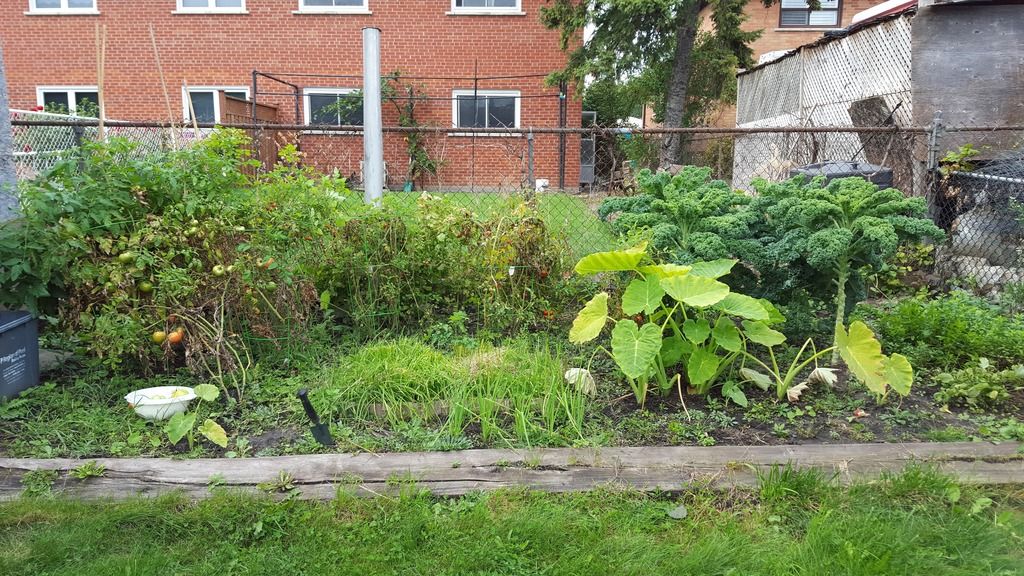 Here is the backyard garden now. If you remember my garden before, you'd remember this huge vine plant of some sort growing from my neighbour's backyard. Now it's all clear so it's much easier to garden now.
This was the last big harvest from my garden for the year.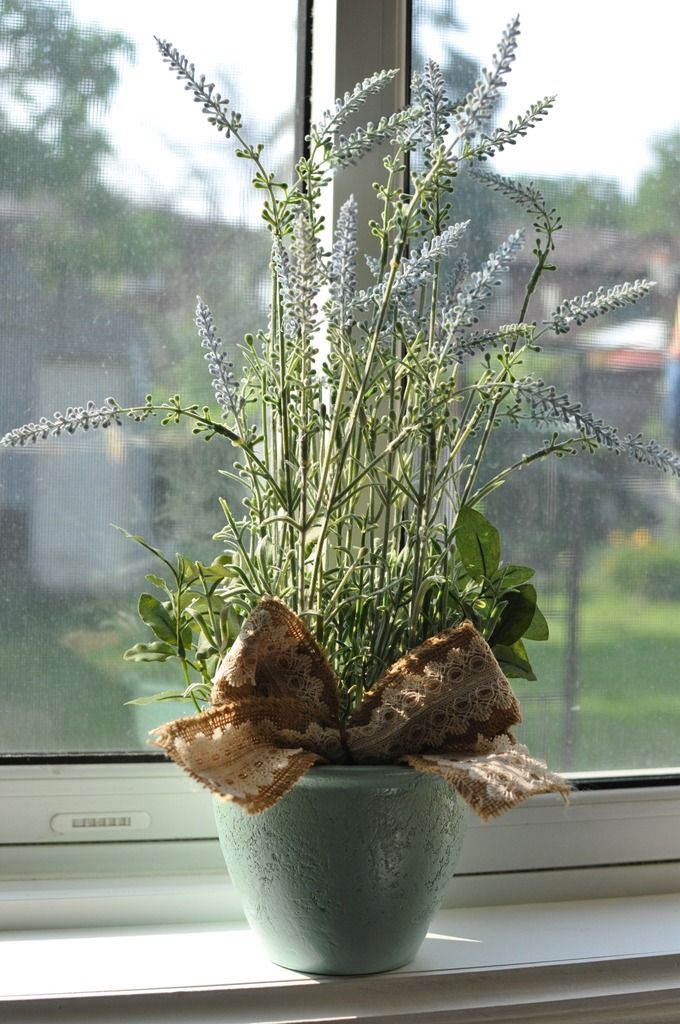 I found this lovely artificial lavender plant at Homesense a couple months back. I really like it but I forgot to show you guys.
And here is my air plant in it's little glass home. My terrarium is looking very bare as you can see, but once I find an interesting rock or other decorative stuff, I'll put it in with it.
"The hardest thing to do is to watch the one you love, love someone else." -Unknown