So I told myself that this Summer will be different, that it'll be packed with fun activities and events...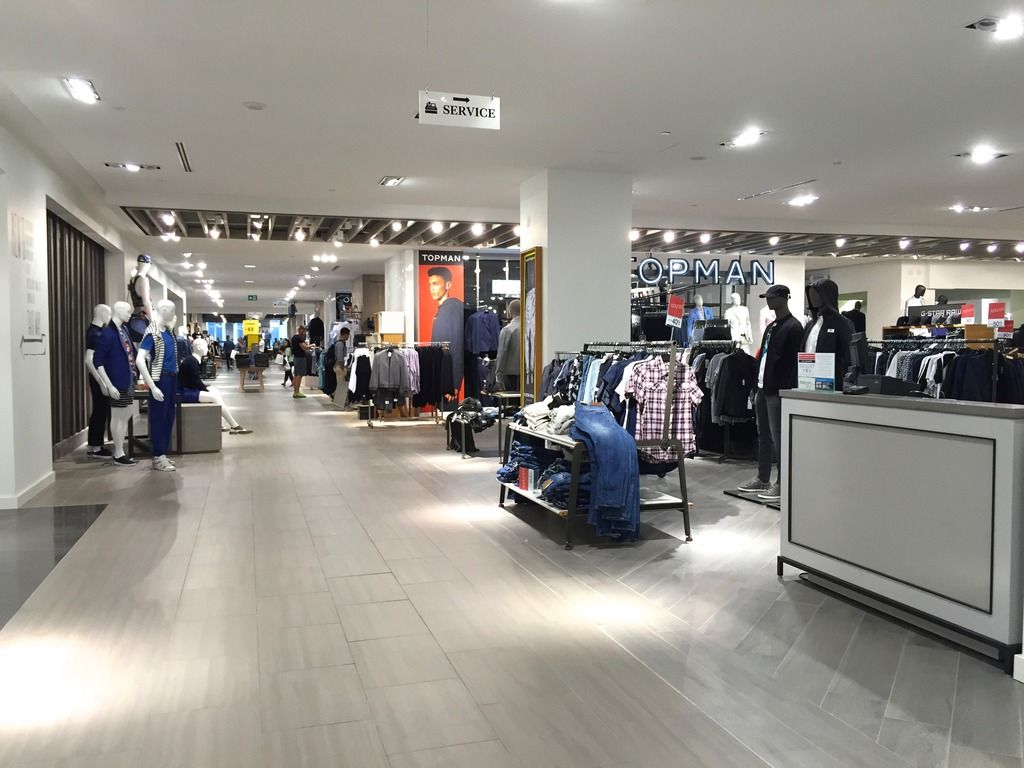 That, my friends, is the newly renovated men's floor at the Hudson Bay. Yes, I confess... we've been hitting the malls and stores even though we said that we would make the most of this Summer. Plans changed after the Mister changed jobs, plus we have errands and there's things that we need to buy. The men on the floor seemed very happy that they finally had a place (a full floor) to call their own. I'm happy too because it's hard to find things for the Mister when stores have a limited selection for men. Shopping this Christmas should be a little easier for me :)
And of course, I ventured into the jewelry department because I had an offer to get x amount of money when you spend x amount (I can't remember the actual numbers). There was nothing that interested me in the clothing department so I figured I would find something in jewelry.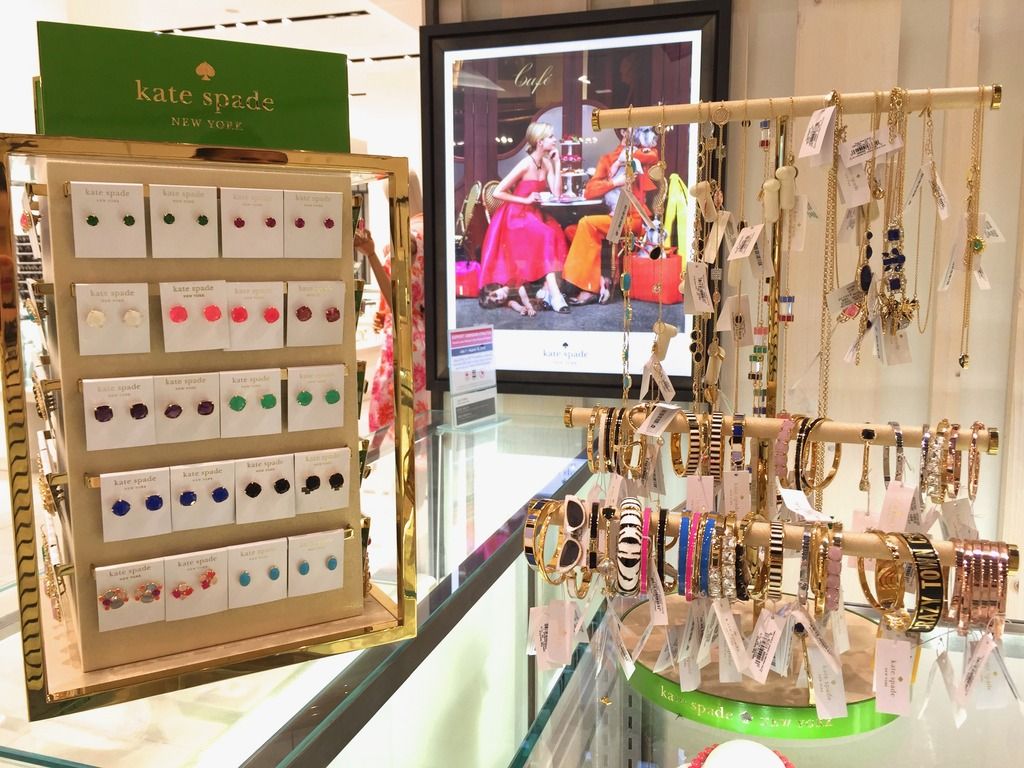 I had a look at the Kate Spade jewelry and fell in love with this rose gold bangle. It fits my wrist perfectly and the Mister really likes it too. He liked it so much that I was convinced I'd regret not getting it.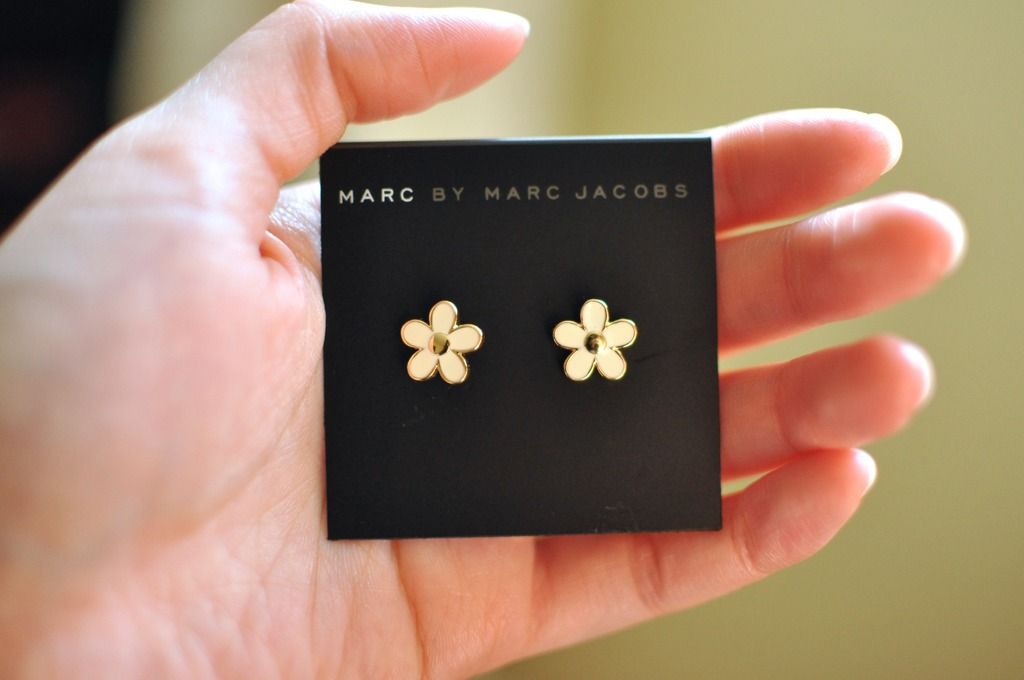 Then I picked up these Marc Jacobs earrings that I've been eyeing for some time now. I finally had the perfect excuse to get them. I've always admired the daisies on the Marc Jacobs Daisy perfumes, so I was instantly sold when I saw these. The only thing that held me back was the price, but with the discount in hand, I was more than happy to get it.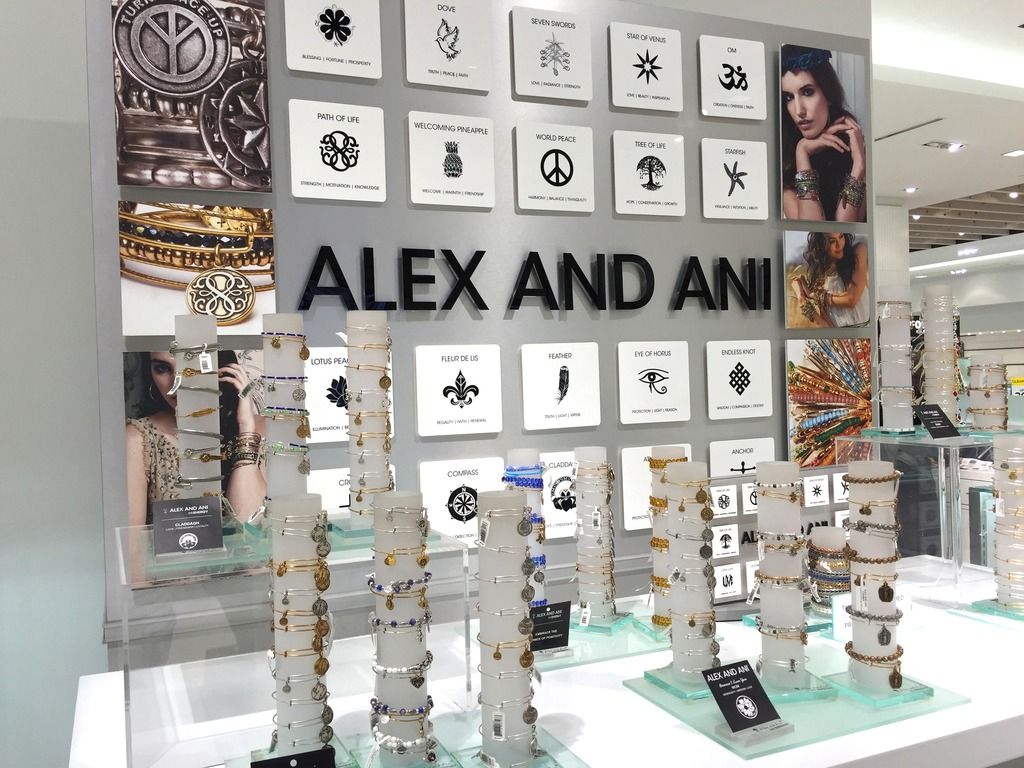 We also walked by this jewelry stand called Alex and Ani. I've seen this on the Hudson's Bay website before but knew nothing about it. After some
research
, I am intrigued by this brand and may possibly purchase something in the future.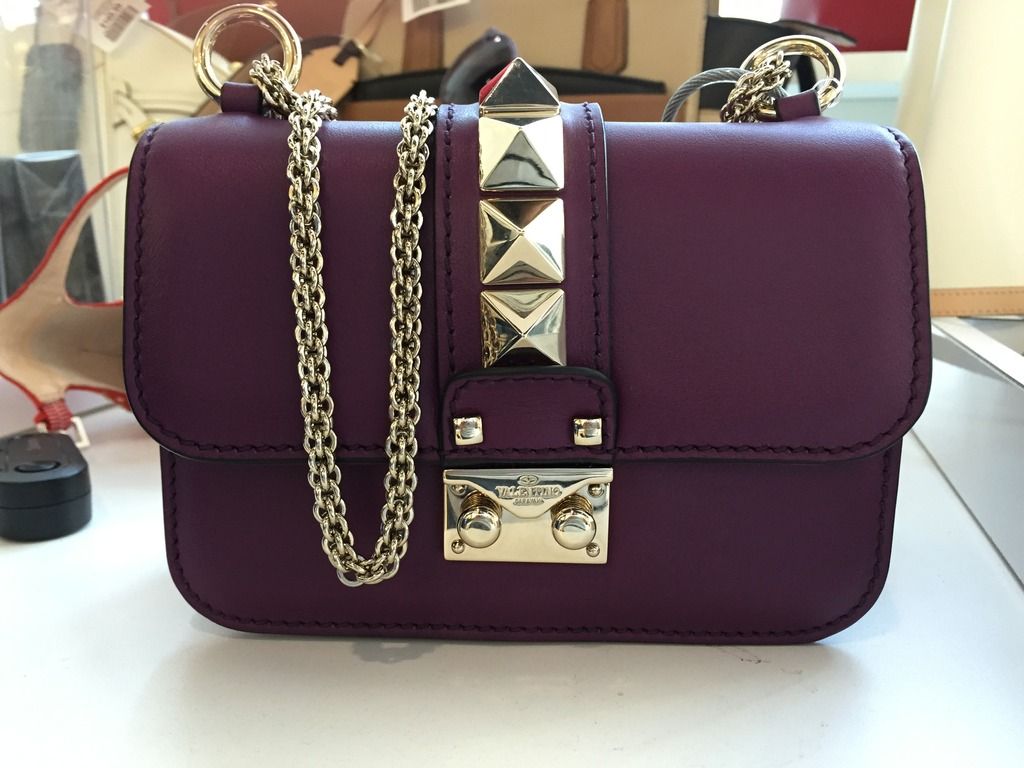 This gorgeous Valentino purse was at Marshalls, it retailed for about $1200 *__* I wish I had that kind of money to spend haha. It was a beautiful deep violet plum colour with beautiful statement studs running the length of the flap and had a chain strap.
I found these tops at Marshalls too. I didn't buy any though because they were all too pricey for what they were. I've been wanting a denim top and I really want to find a top in the same exact red muted coral colour, it's absolutely gorgeous.
In the home section, I stumbled upon this beautiful full length mirror. This would've totally been mine if I didn't have a mirror already and had a means of carrying it home. I love the studs!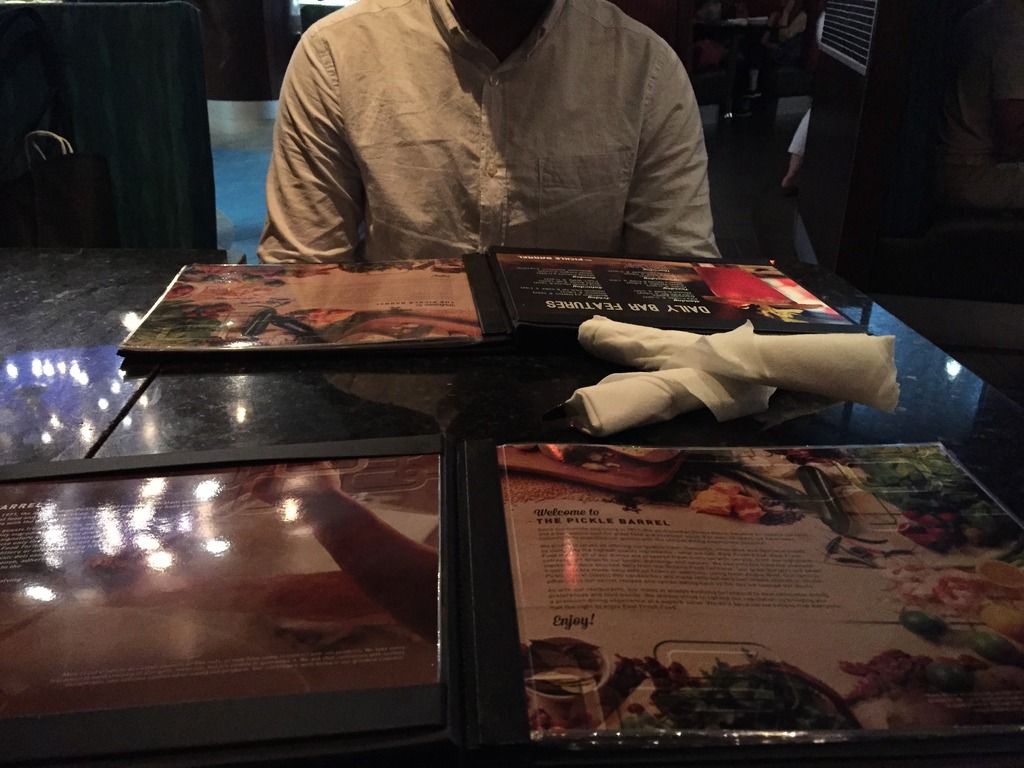 After shopping, we decided to revisit
Pickle Barrel
since we haven't been there in ages.
Our sides; I got the Caesar Salad while the Mister got the Mixed Greens.
For the main part of our meal, I chose the Shiitake Mushroom and Chicken Penne (julienne vegetables, light cream sauce) and the Mister got the 8oz Top Sirloin with mashed potatoes (lean boneless cut, just the right marbling for a robust taste and texture). The food was good, albeit I didn't see or taste the shiitake mushroom in my pasta. I was expecting full on shiitake mushrooms... but I'm pretty sure I just got regular mushrooms.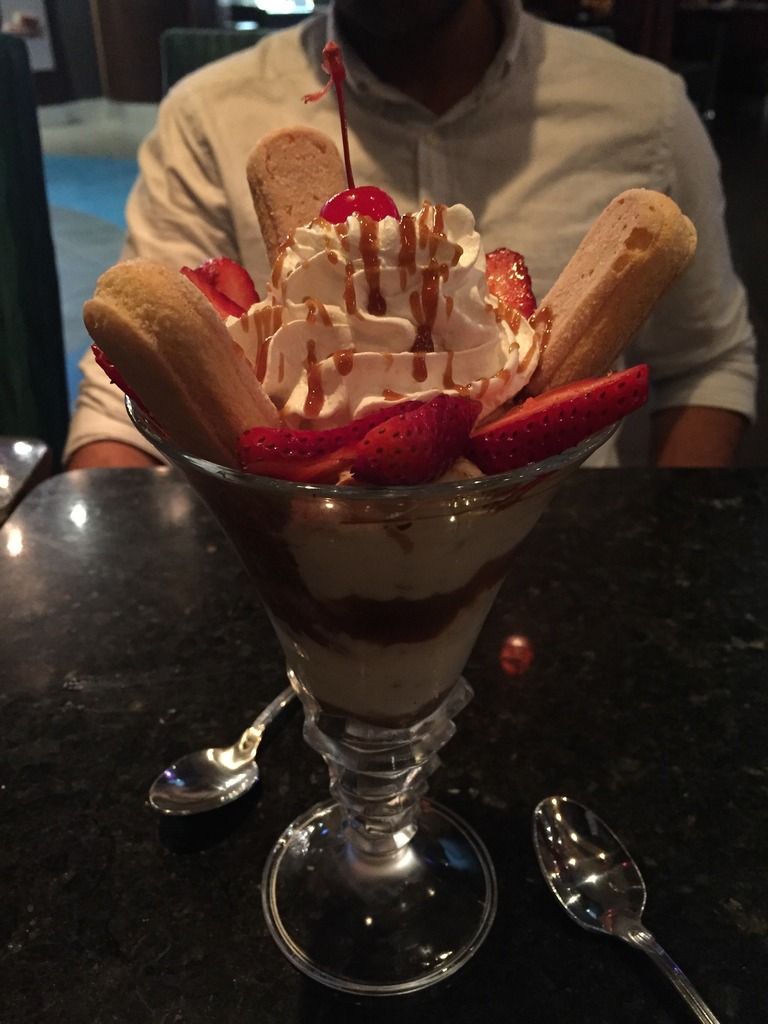 Then for dessert, we got Jenny's Homemade Tiramisu (shaved dark chocolate, espresso dipped ladyfingers, whipped cream, caramel, strawberry). This was a bit of a surprise because the dessert was huge and we were expecting it to be square in form lol. This was only okay. Pickle Barrel isn't the greatest when it comes to desserts in my experience.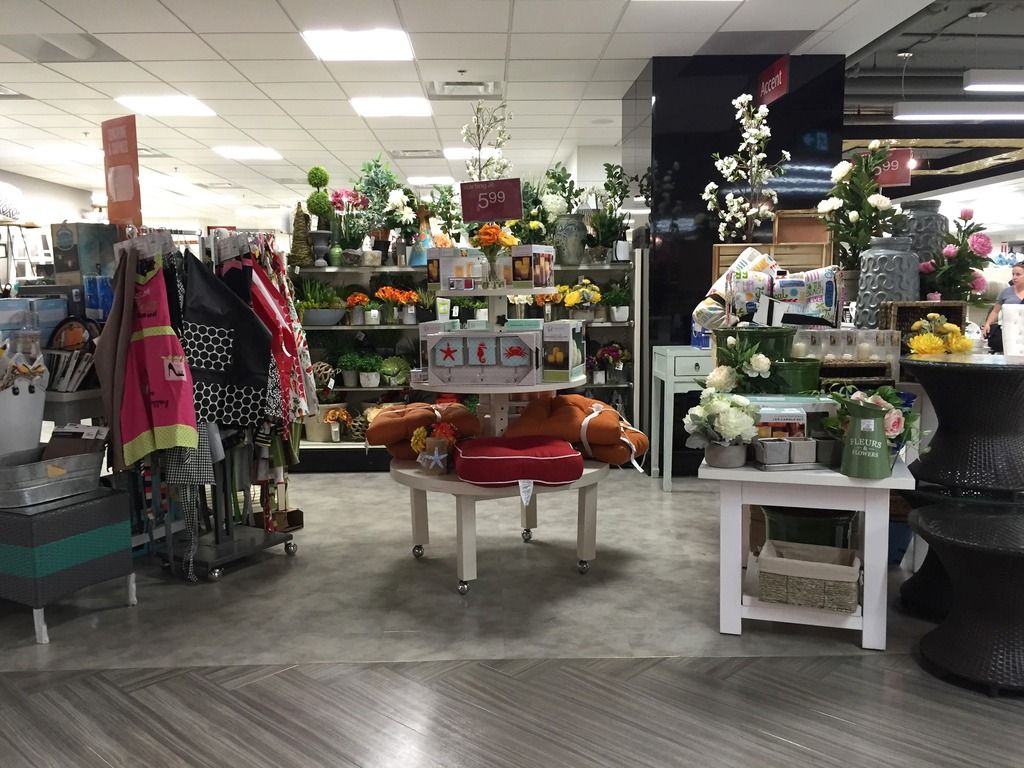 During another weekend we explored the Winners on Bloor St. I love coming here because it's both a Winners and a Homesense!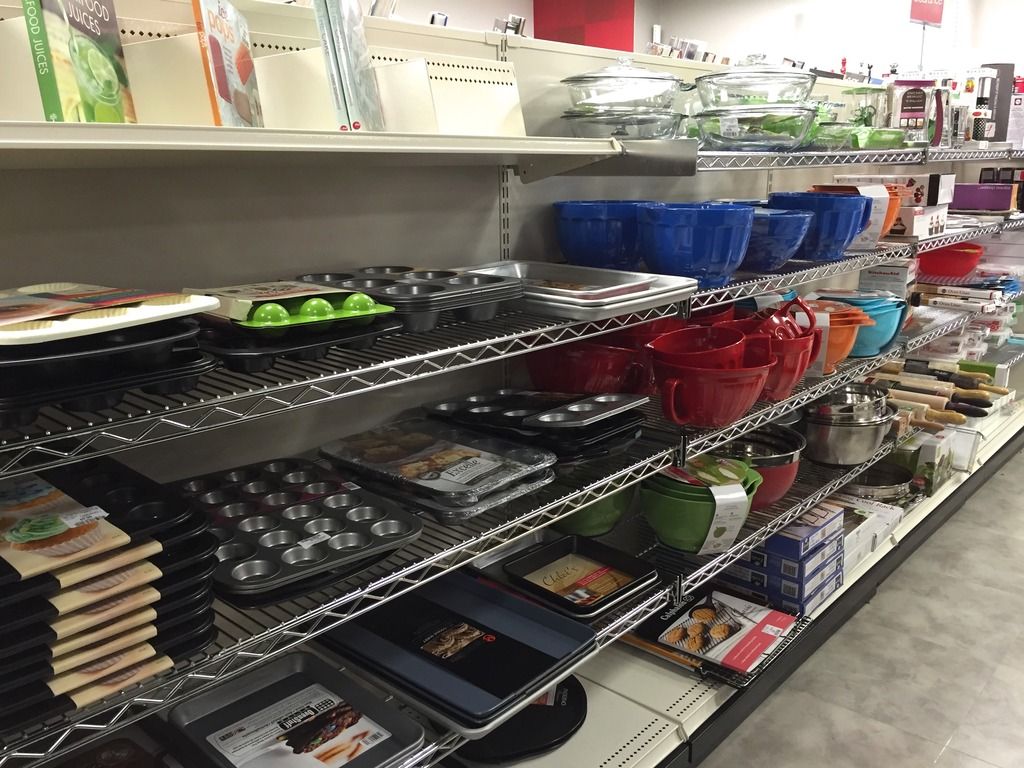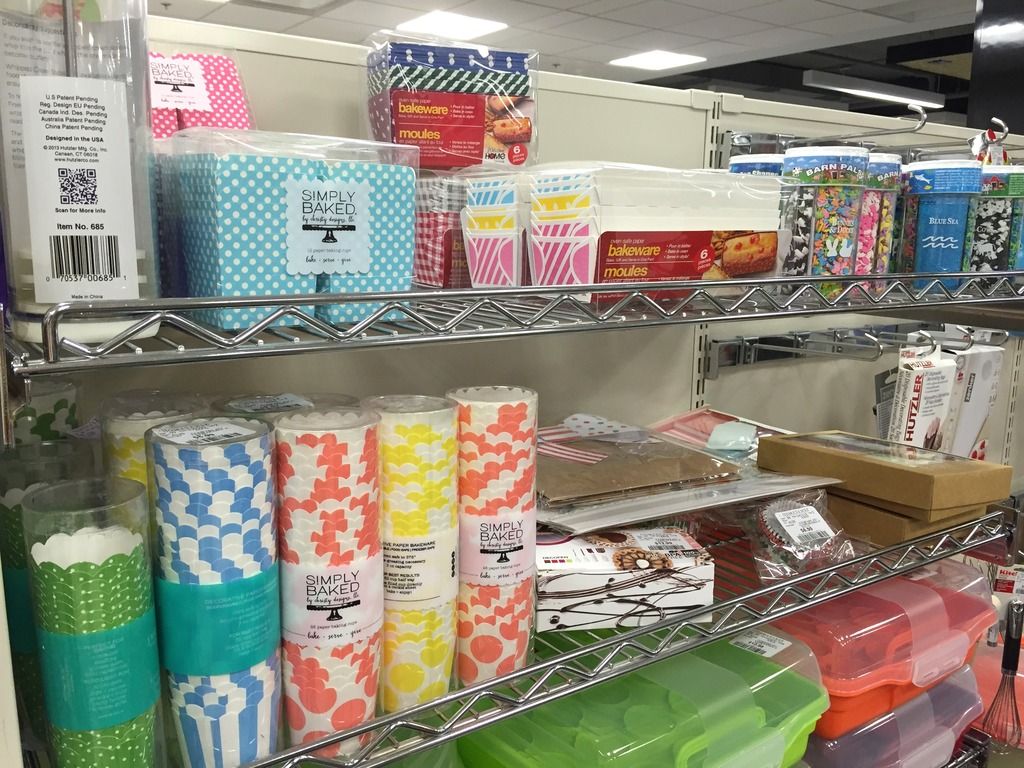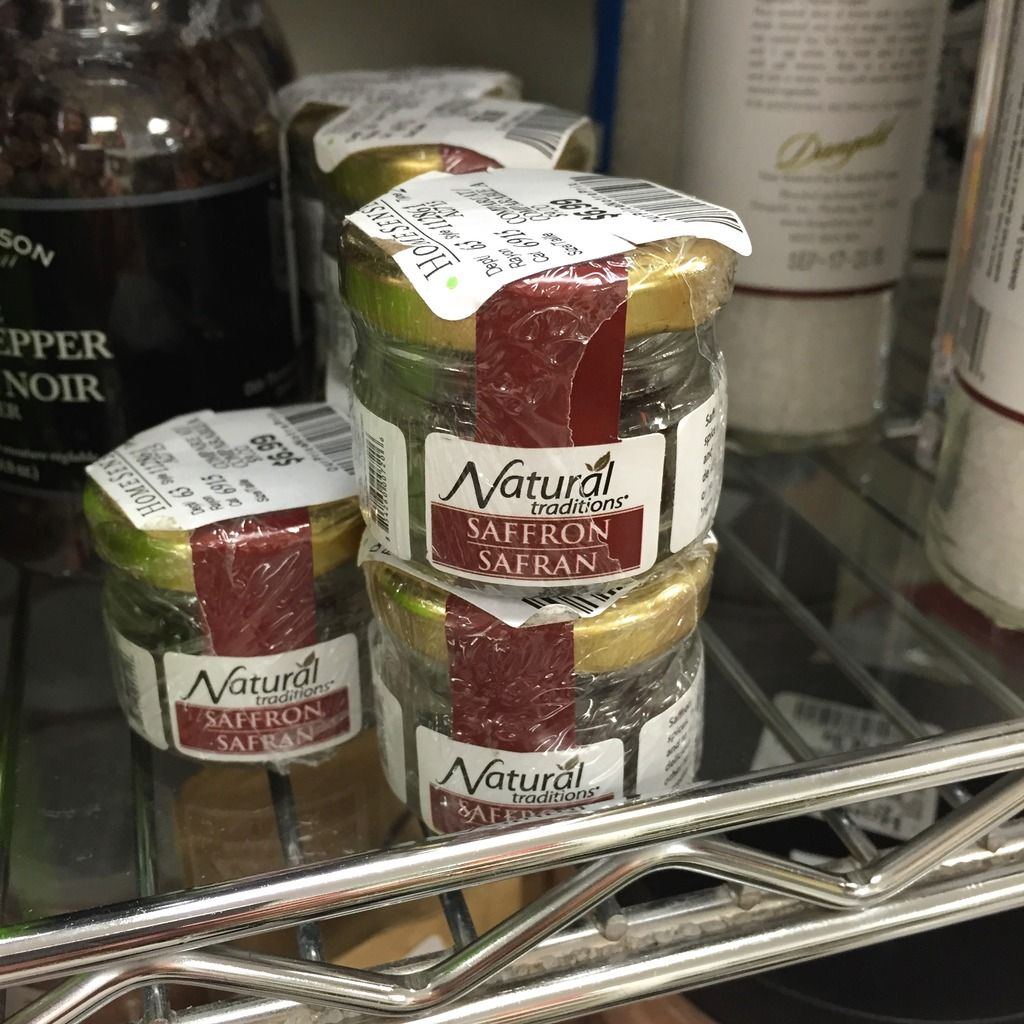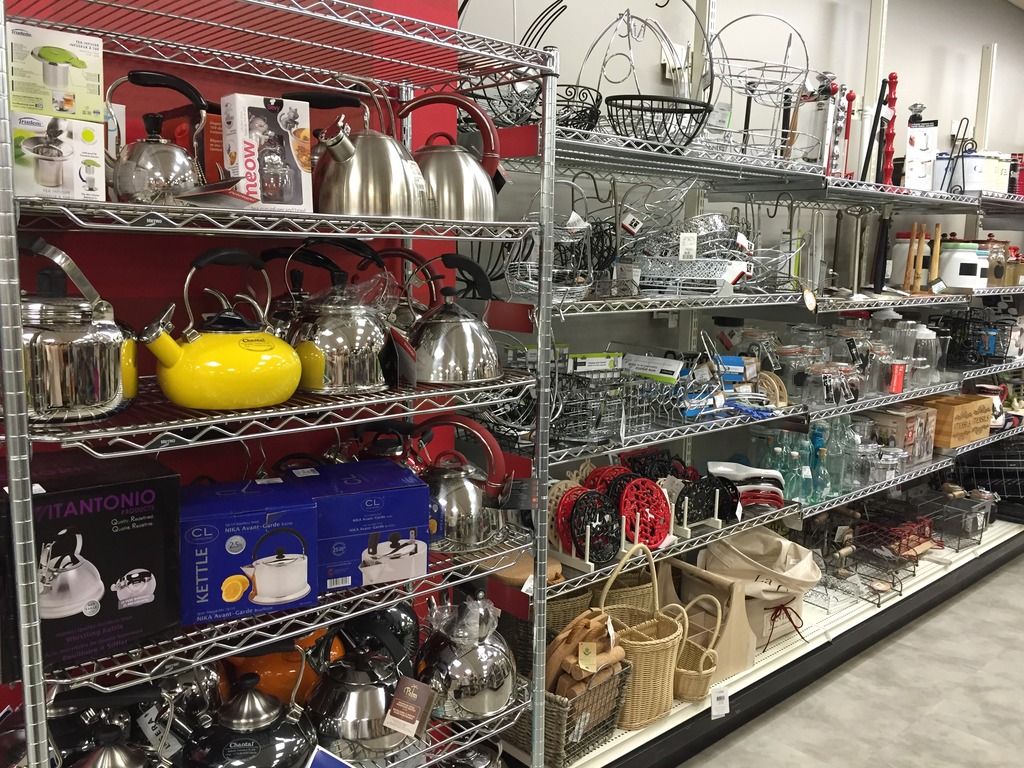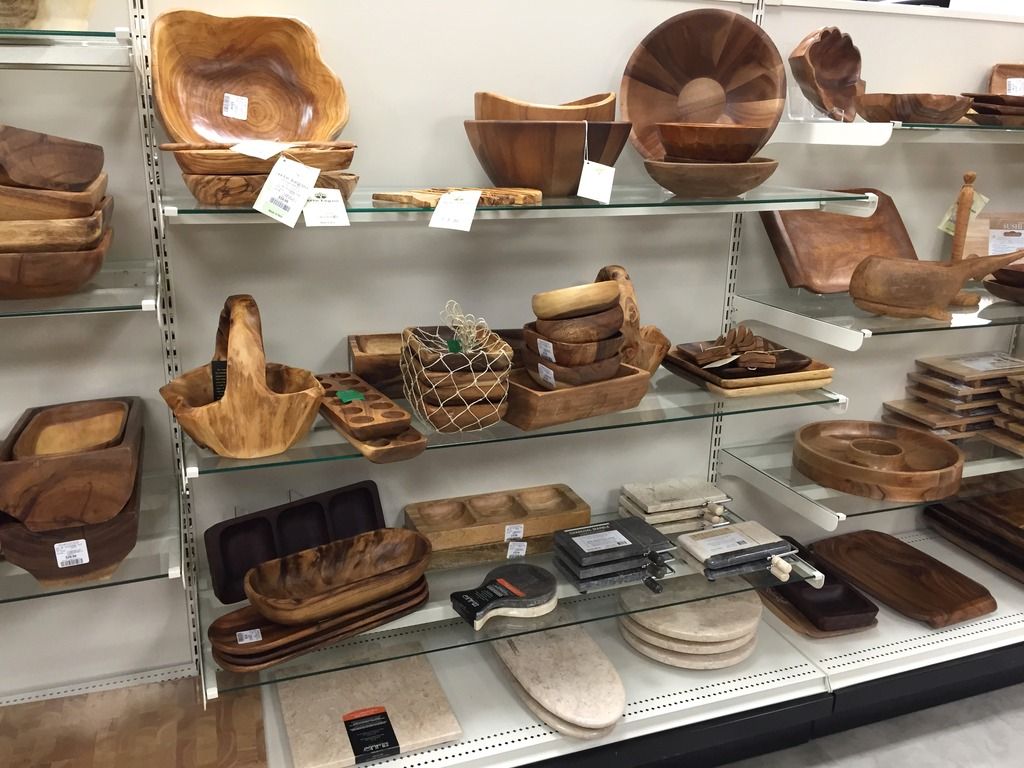 I kid you not, I have found some of the most best things here so far (and that's just from a couple of visits). They have a wonderful selection of kitchen stuff. I'm really interested in the kitchen stuff these days because I've begun shopping for my future home. The Mister bought the saffron and some nice workout gear which he had difficulty finding before at other Winners locations and Marshalls.
They also have a good selection of decor too.
I found these sunglasses (Ray Ban and Kate Spade) at the Winners on College street. They were priced fairly and I almost got them... until I saw scratches on both of them. Oh well.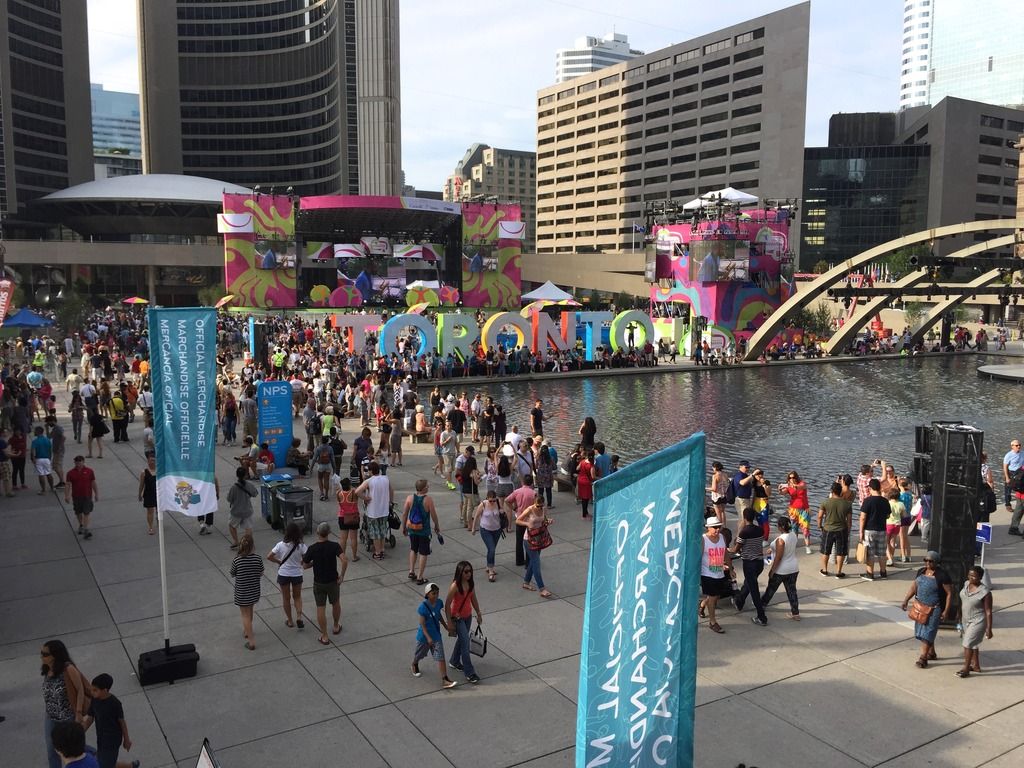 Then we headed to Nathan Philips Square to take in the energy from all the Pan Am Games hype one last time.
I love Toronto and I don't think I could ever part with it. My home. #416 #tdot #the6
The Keg
26 The Esplanade, Toronto, ON M5E 1A7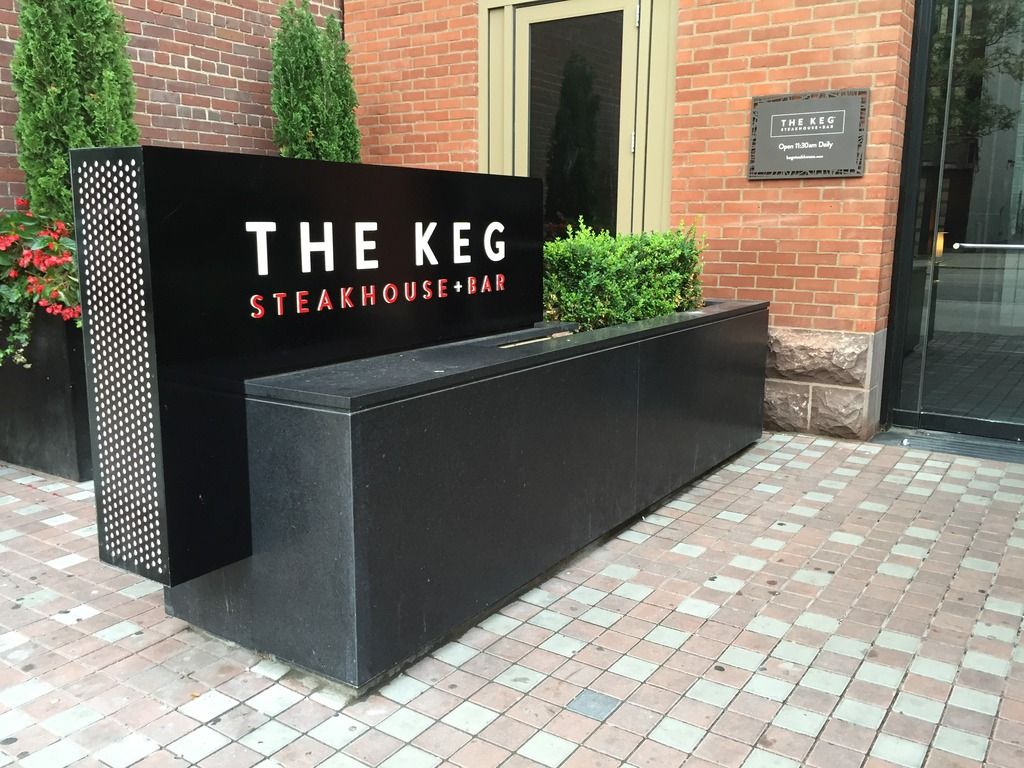 The Mister wanted to go eat at
The Keg
because we were celebrating how he got a new job. He also read about how the place serves up delicious food.
Inside looked quite fancy. The photo above is the bar side.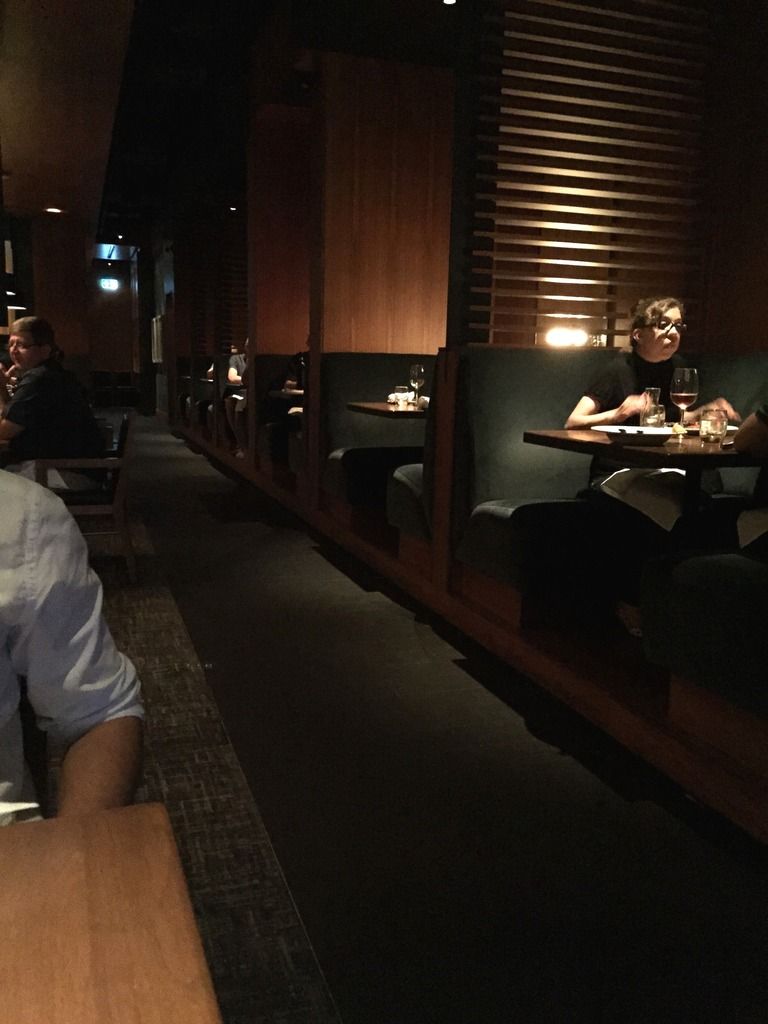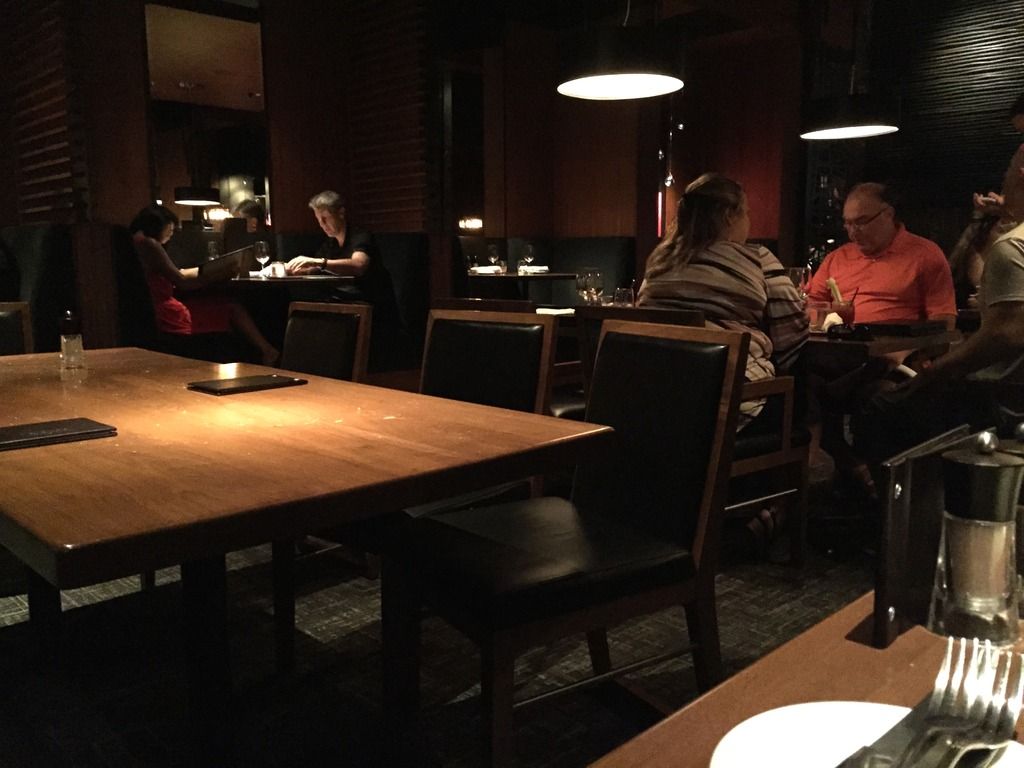 This is the dining room where we chose to eat.
We weren't seated in the best spot (small table beside larger group table and the kitchen), but it wasn't so bad that we couldn't handle it.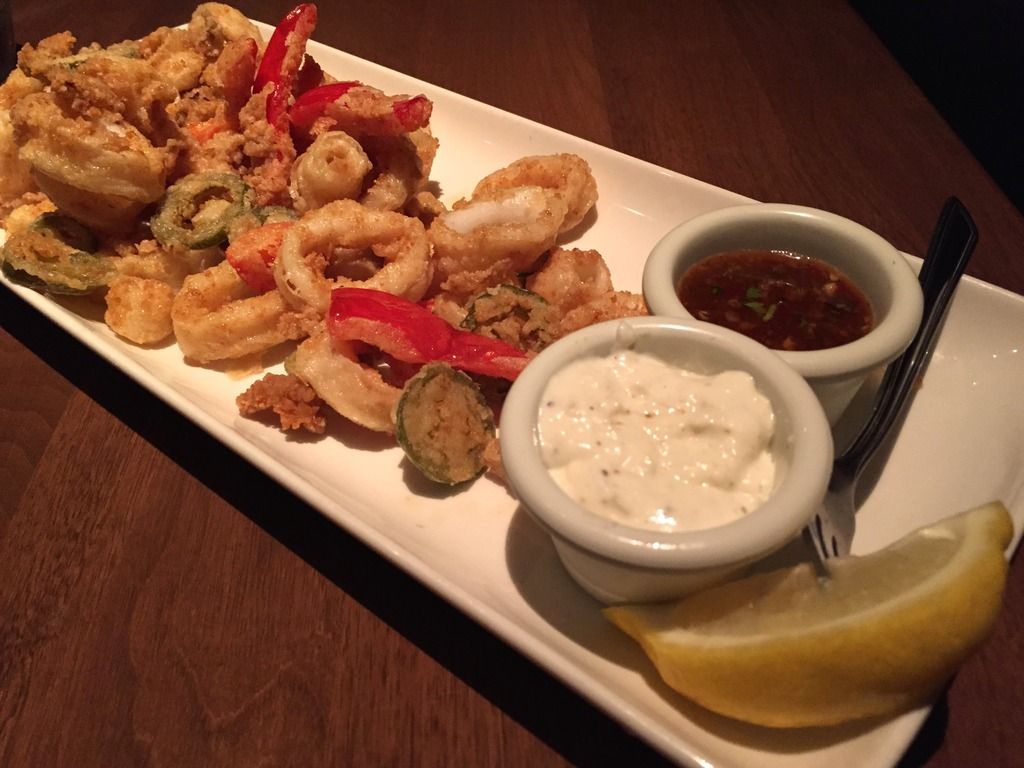 For our starter we got the Calamari (lightly fried and served with our spicy sweet ginger garlic sauce and Greek feta sauce). The calamari here was good. I liked it because there was a kick when you ate it with the red pepper and jalapeno slices. I found it unique and refreshing.
I got the Top Sirloin (considered the most flavourful steak) and the Mister got the New York Striploin (the king of steaks). These steaks were the best we've ever had. I would have to compare them side by side to know for sure, but the steak here at The Keg is right up there with Milestone's. Their garlic mashed potatoes with the skin in it reminds me of the one at Milestone's as well!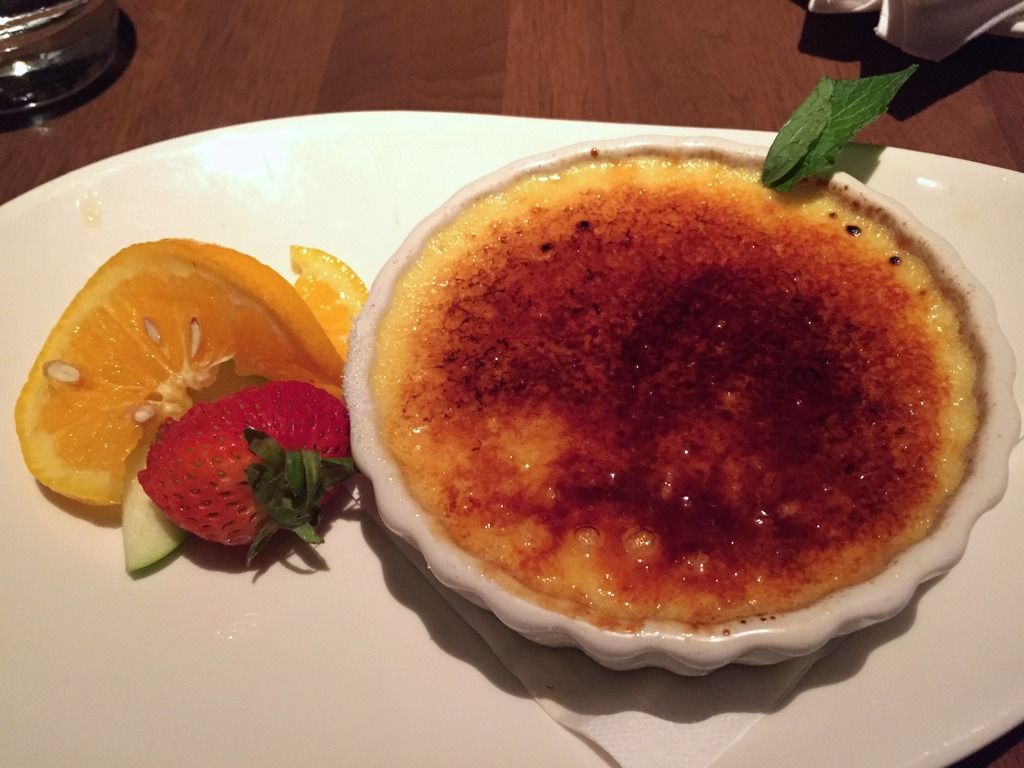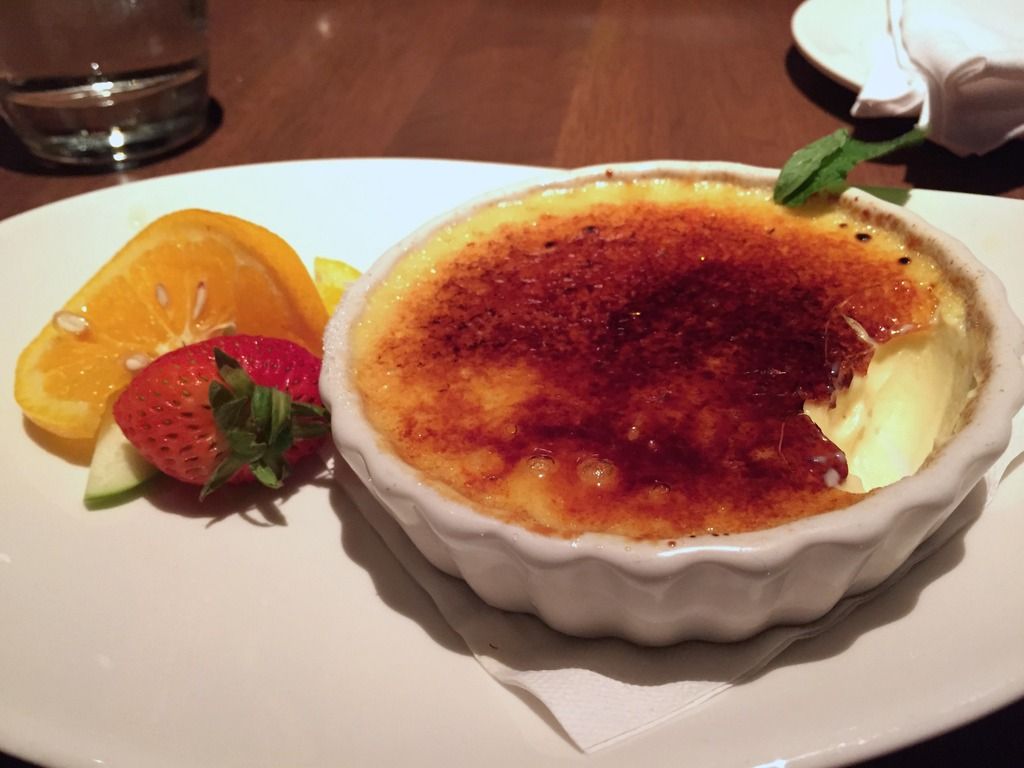 Then for dessert we got the Creme Brulee (silky and smooth, topped with a caramelized sugar crust). This creme brulee was also super delicious. It was as big as the one we ate at Holder when we visited Montreal. I would say it's just about equally as good as the one at Holder's (and that's one of the best I've had!).
We were seated right away and our server definitely knew his stuff. Service was superb, the workers worked as a team so that our server had more time on his hands to take others' orders while another worker served us our food. Our server was also quick and efficient. The place was a bit loud though, so sometimes I had to talk really loud in order for the Mister to hear what I was saying. Other than that, the low lighting set a nice setting to the place.
Overall: Ambience B, Food A+, Service A+, Price A-.
It was rare to go home this late in the day. We usually go home early to catch the bus but this day we didn't need to. It was nice being downtown when the sun went down. It was a nice cool refreshing evening walk.
"My heart is at ease knowing that what was meant for me will never miss me, and that what misses me was never meant for me." -Unknown