My younger sister's birthday was in July. My family celebrated by going out to eat and then visited her condo afterwards.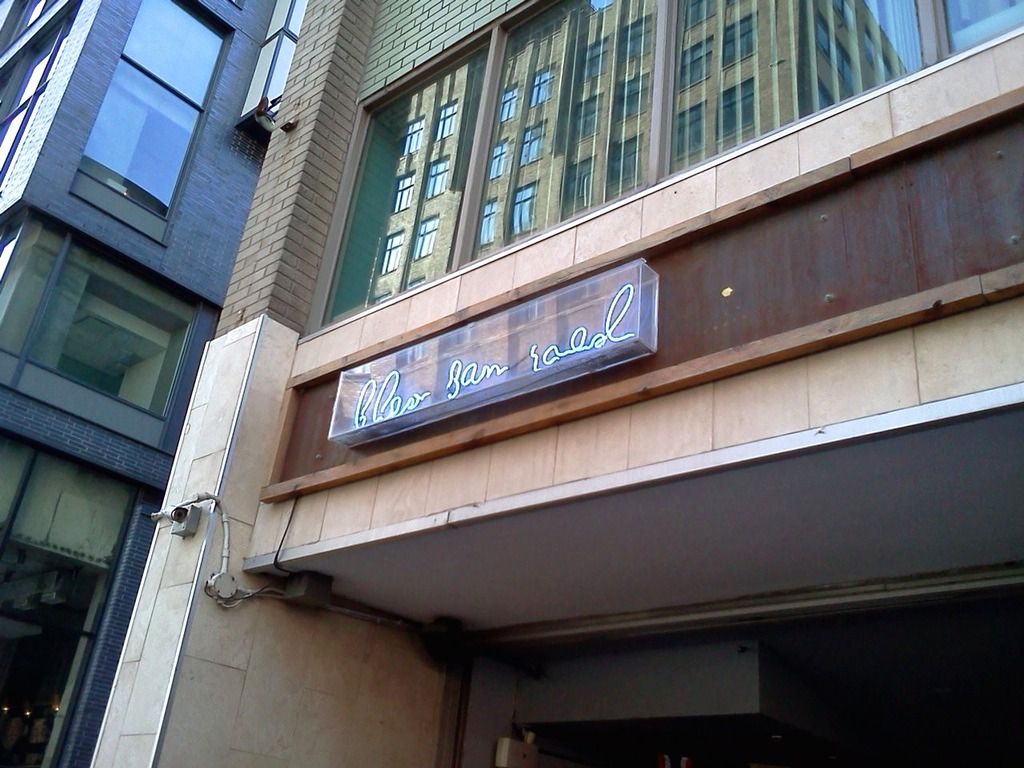 Khao San Road
326 Adelaide W., Toronto, ON M5V 1P7
The restaurant of choice was the ever so popular
Khao San Road
Thai restaurant. I had to ask my sister what the restaurant was called because their signage is totally illegible. The birthday sister has been here before, but the rest of my family have not. My mom is a major fan of Thai food so I guess my sister took that into consideration (she's super picky).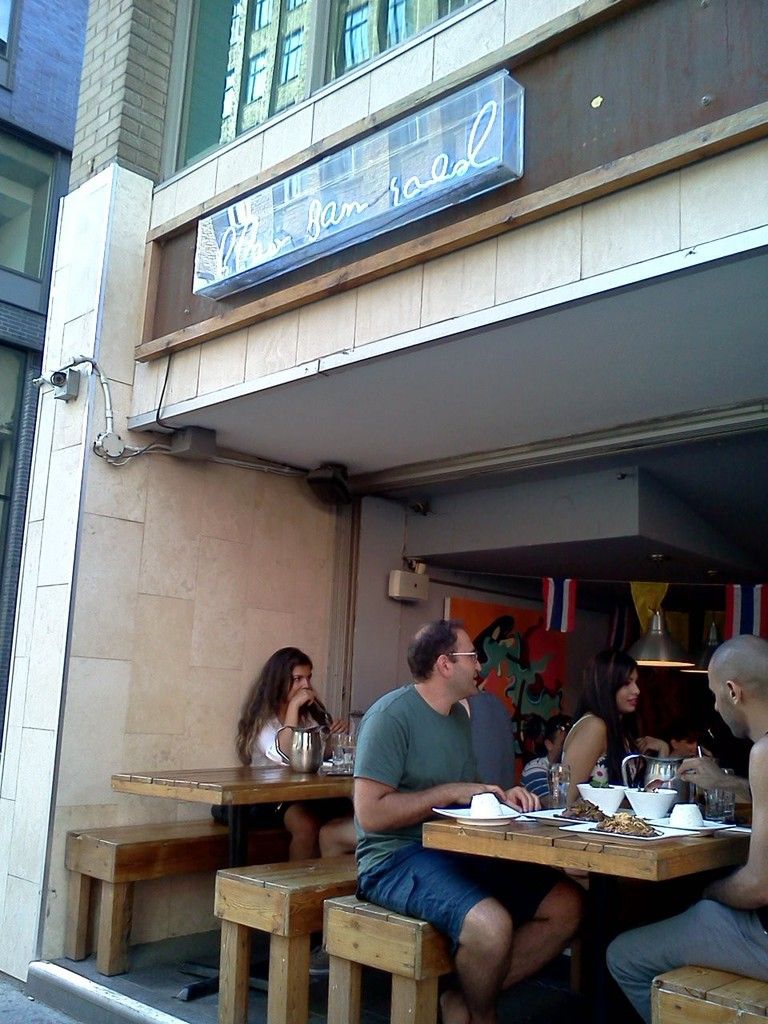 I wanted to take a picture of the interior, but there were so many people packed into that tiny restaurant that it was impossible to take one without someone's head in the way. If you look it up, the interior has a modern meets old world with a touch of street style. The picture looks way nicer than when you're actually there, because in person, all you see is people (and a lot of 'em).
For our starter, we got the Mango Salad and Squash Fritters (kabocha squash, wild ginger, lemongrass, fresh kaffir lime leaf, red curry and egg). The Mango Salad was good but the real winner for me was the Squash Fritters... omggg... it was so good!! I'd come back to eat here just for this!
From their signature dishes, we got the Khao Soi (egg noodles, golden curry, coconut milk, crispy noodles, scallions, coriander and lime) and chose chicken as our choice of meat. This was also really good. I love Thai curry and this blew me away. It was creamy, flavourful and just the right amount of spice.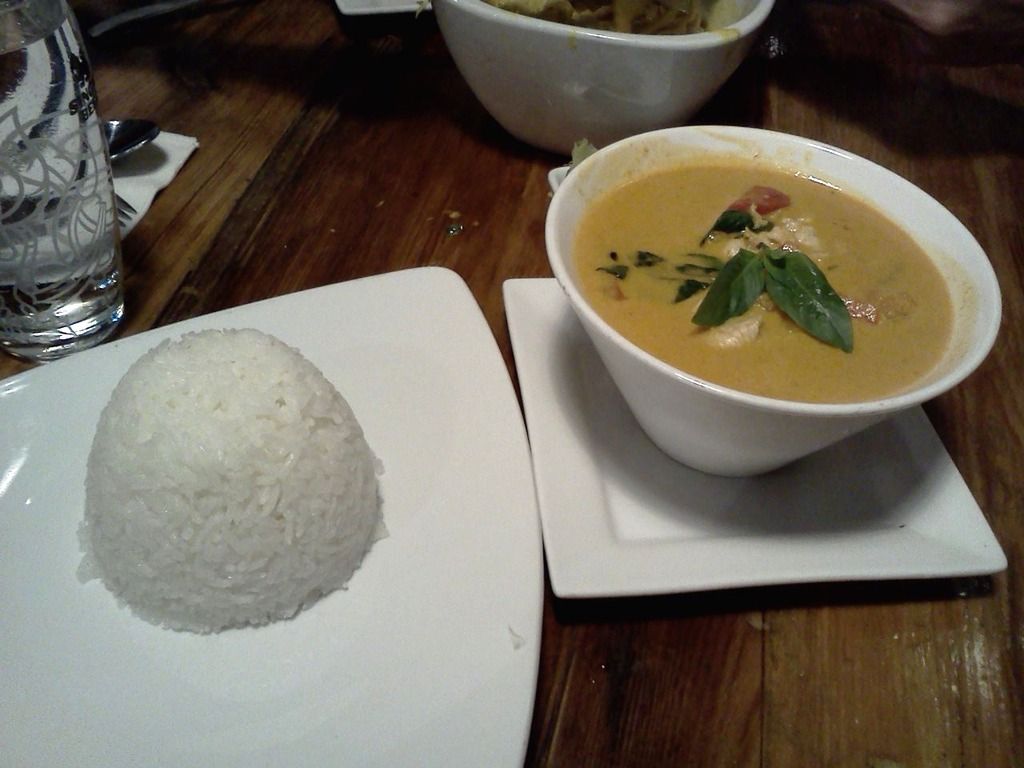 This was the Red Curry (red curry, kabocha squash, red bell pepper, thai basil, fresh kaffir lime leaf and coconut milk) and we chose to get it with chicken. Again, very creamy and flavourful, just pure heaven in your mouth.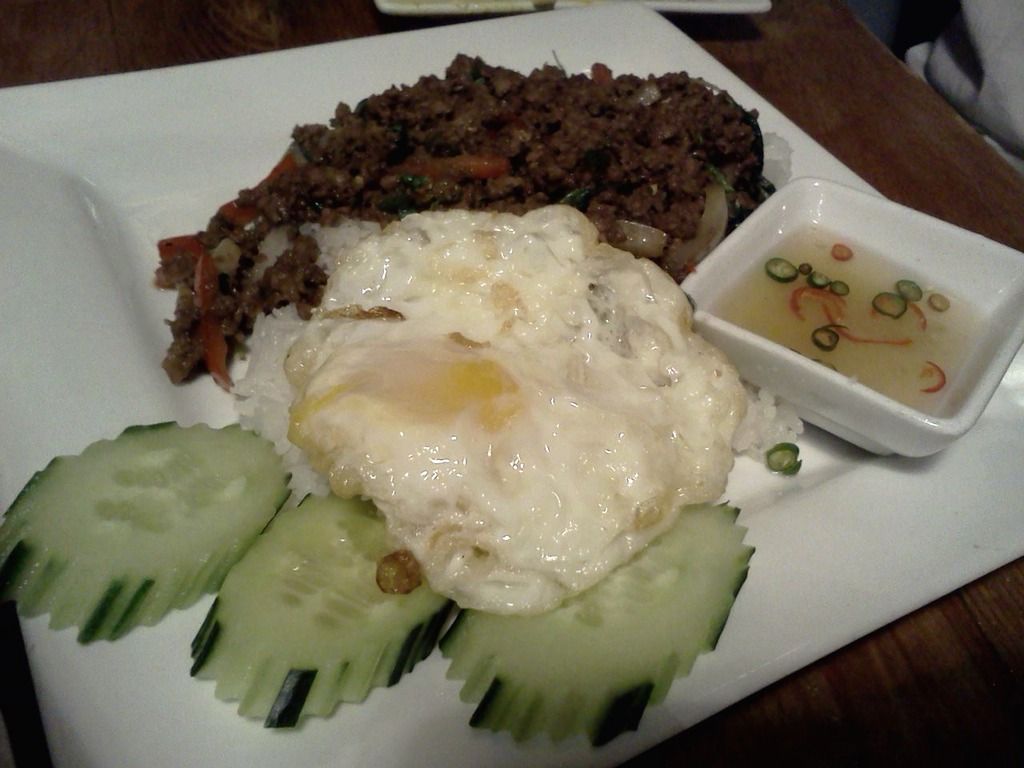 Also from their signature dishes, we got the Pad Gra Prao (red bell pepper, onion, garlic, fresh green chili, holy basil, served with fried egg, served on rice) that we chose to pair with beef. This was super spicy; but it too was really tasty.
And lastly, the Pad Thai that we chose to eat with chicken. My sisters didn't like it much, but I liked it. The real winners for me were the Squash Fritters and the curries. I love curry and these Thai curries were out of this world. They were packed with even more flavour than the curry at Taste of Thailand.
I'll be honest, I'm not a fan of the quick paced, overcrowded stuffy restaurant. It's more of a place where you can run in to get a quick bite to eat. The restaurant is
very small
. If you're eating with only one other person, you'll likely be seated at a table with other people. From the outside, the place kind of looks ghetto. But places like that usually serve the most authentic food. They don't take reservations and they only seat you when your whole party is there. They have strict rules in regards to that and wait times can be long depending on the day, time of day and how large your party is. The service was pretty quick but lacked in the patron and server relationship. I don't blame them though because there were a lot of customers to be served. The food however was worth the wait and having to deal with the tight squeeze.
Overall: Ambience C, Food A+, Service B-, Price A-.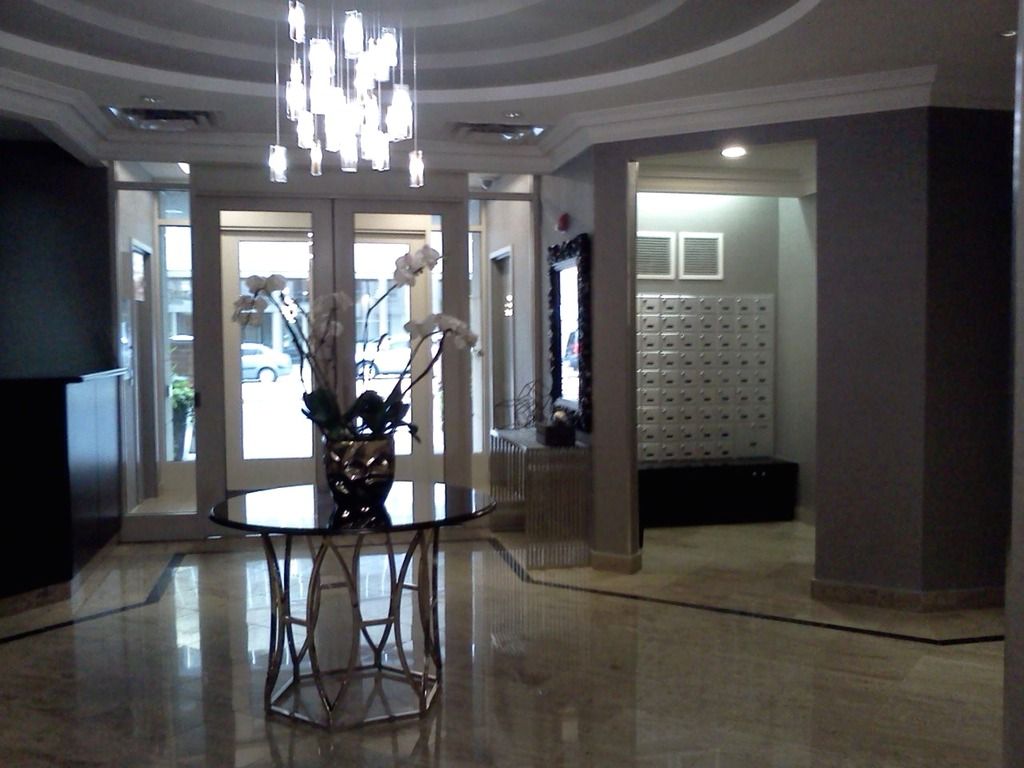 After dinner, we headed back to my sister's condo. I've always been fascinated with condos because it makes you feel like you're living in a extravagant hotel, or someplace fancy because there's a front desk.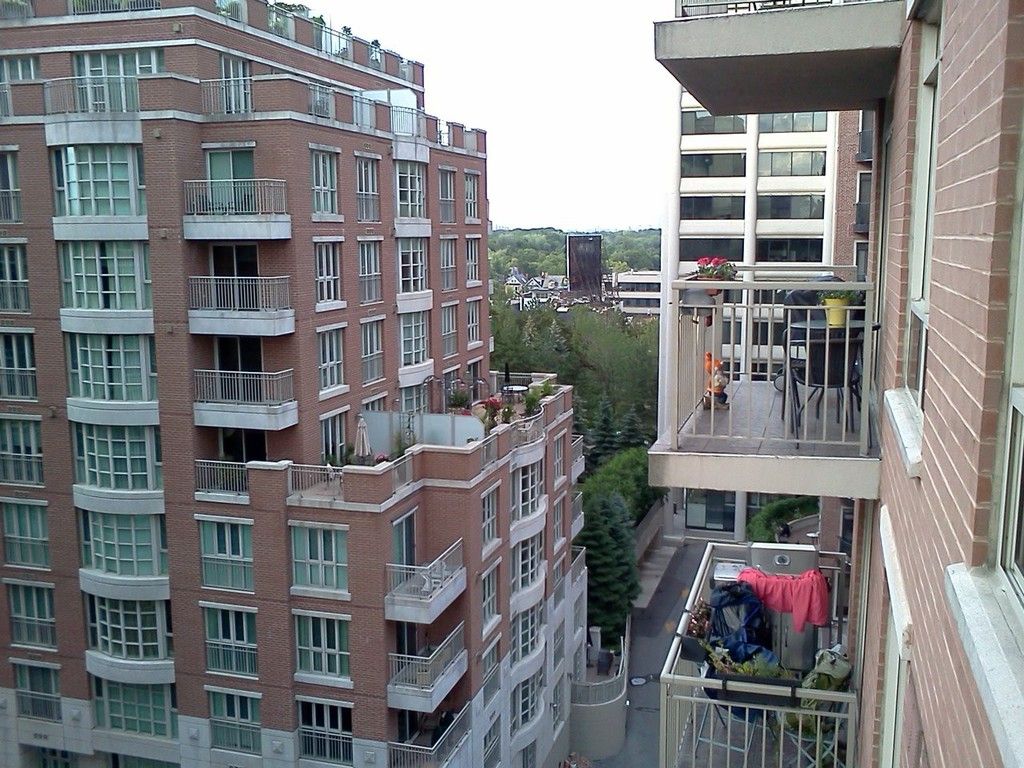 The outside view from the condo.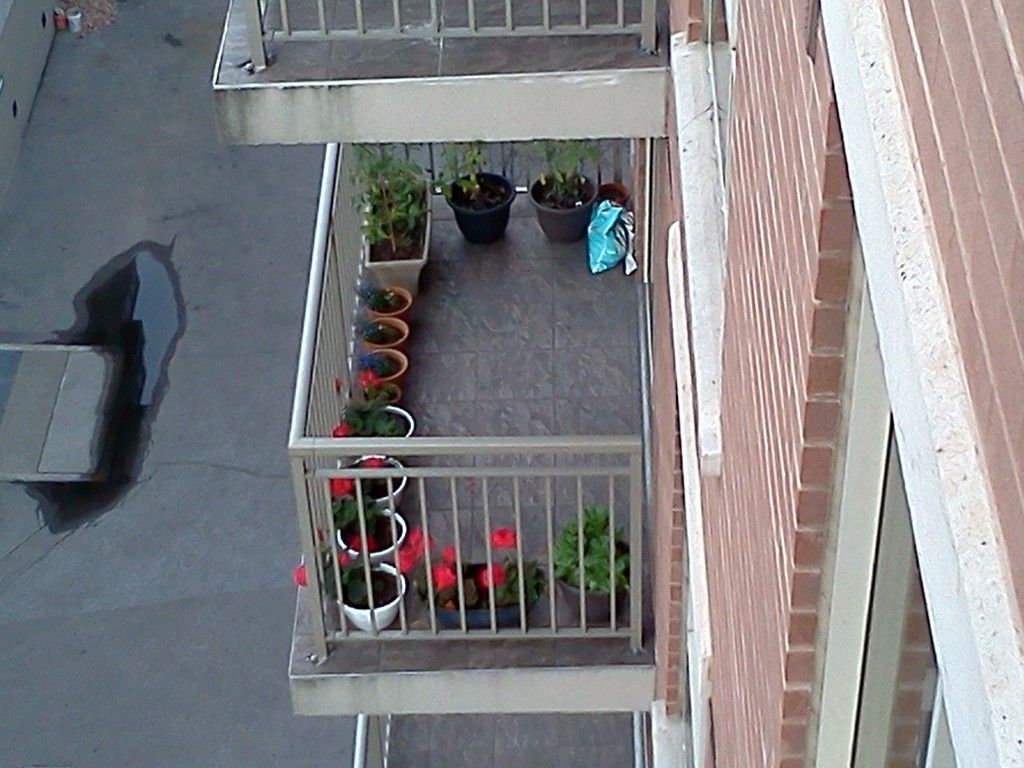 I noticed one of the balconies had pots with plants in them (I know, I'm such a creeper). When I live in a condo, this is exactly what I'm going to do! The only difference is, I'll be planting veggies and fruits!
My sister DIY'ed this necklace holder. It was so well made I thought she bought it. She measured the wood, got it cut and stained it and everything. If I had room, I would like to hang my necklaces so I can see them all too.
My birthday gift to her was this Himalayan Salt Lamp. I read that it generates negative ions which occur more often in nature (lightening, waterfall, sunlight etc). Negative ions can neutralize the excess positive ions that electronic devices create. This is good because positive ions contributes to problems like stress, sleep trouble and allergies. Salt lamps cleanses and purifies the air, reduces allergy symptoms, increases energy levels and aids in sleep. So all round, it's great to have in your house!
Lately I've been obsessed with fruit. I've been loving oranges, Asian pears, apricots and plums. I'm absolutely convinced that my favourite fruit now is plums. The Mister and I often hit up Metro so that I can grab me some fruit for the week.
I thought Metro had the best fruit (which they are better than lower end grocery stores like No Frills)... but the best most juiciest and sweetest plum I've ever eaten are the ones sold by
A.J. Lanzarotta
. I am not kidding when I say that biting into this plum was like biting into an orange. I had plum juices running down my neck and arm because I wasn't expecting it to be so juicy. A.J. Lanzarotta sells wholesale fruits and vegetables to the finest restaurants in Southern Ontario, but they're also open to the public as well. They sell premium quality produce and you can definitely tell when you're there in person.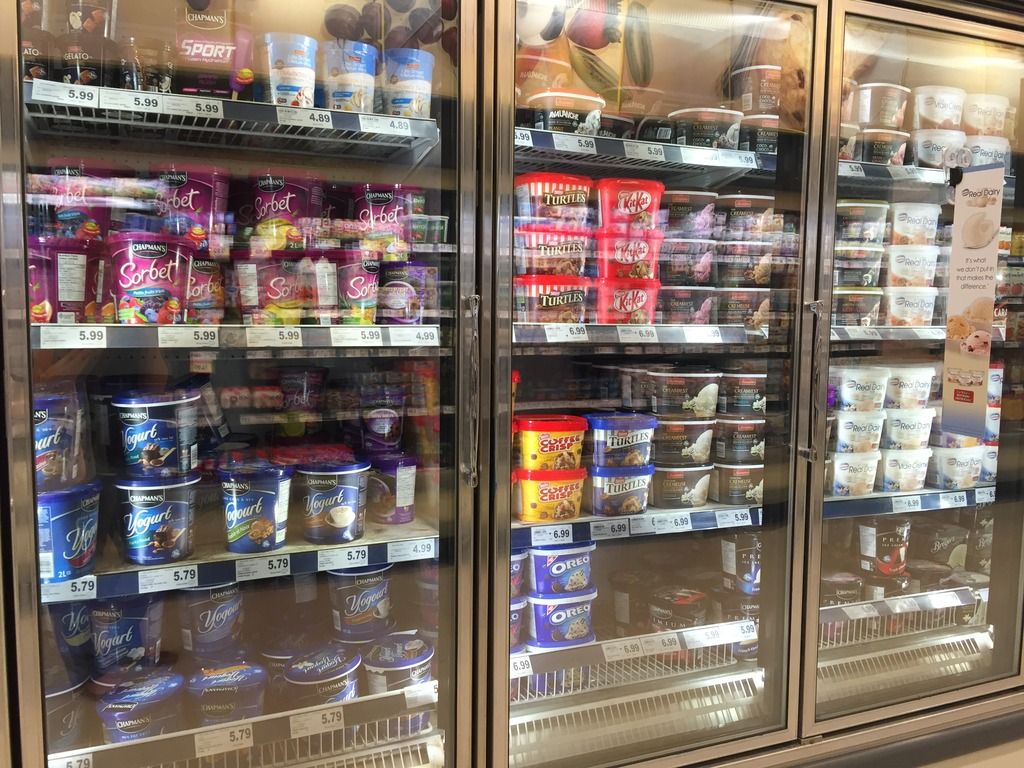 And I haven't exactly been a good girl... ice cream in summer just gets me!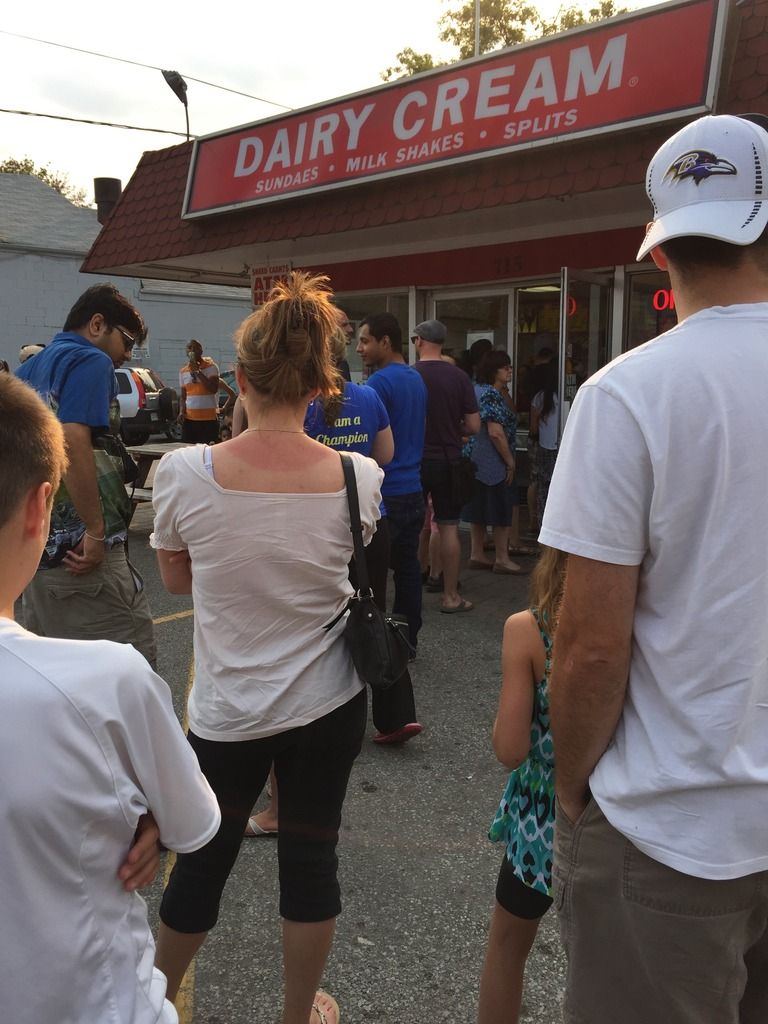 Dairy Cream
715 Lakeshore Rd E., Mississauga, ON L5G 1J7
Taken from the site:
"Dairy cream first opened its doors April 1st 1958, and has been a land mark for the community ever since. We specialize in ice cream since we use real cream (makes the ice cream taste so much better). We are committed to providing the best quality products at reasonable prices. Fresh fruit toppings and great customer service are just some things that make us the best ice cream store in town!!"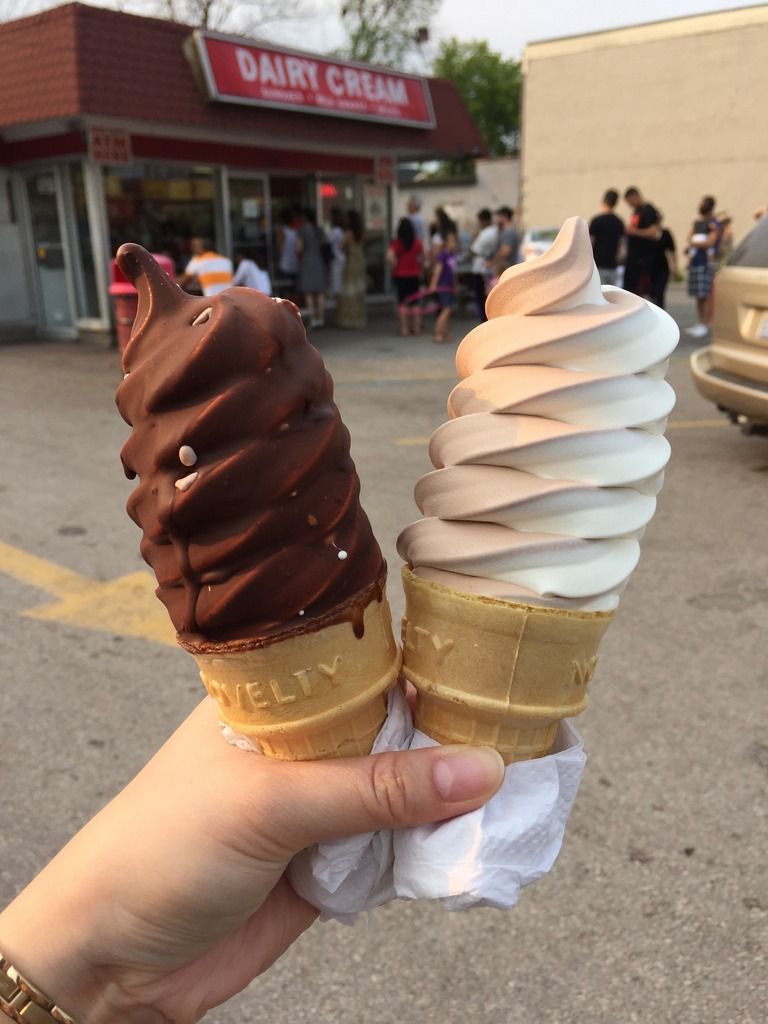 Dairy Cream
(yes
cream,
not Dairy Queen the franchise!) makes the best ice cream I've ever had. Seriously guys, if you haven't hit up this place, you must. They make the best ice cream around. Don't let the long line outside deter you, they serve customers extremely fast and before you know it, you're next in line (a wait of just a couple minutes).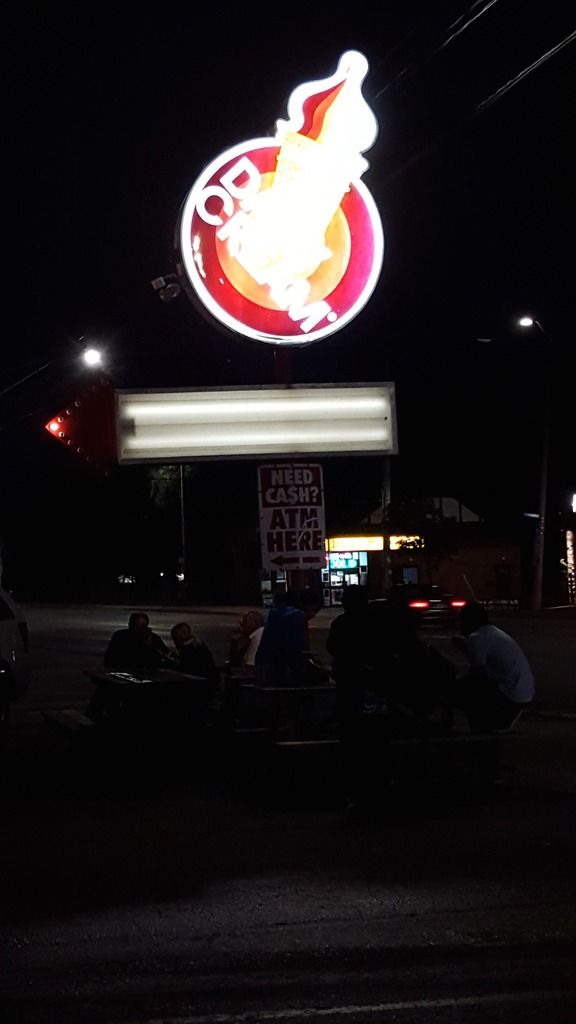 The establishment sits on a lot with parking all around. It almost makes you feel like you're stepping back in time because it has this old fashioned look and feel. It's small but people like to come and go so there's always room for everyone. The only downside is that they don't have much seating, so a lot of people either stand around, eat in or around their car, or grab and go (what the Mister and I do). You can also see that whether it's day or night, there's always a line in the Summer.
Also important to note, they only accept cash (ATM is available) and they are only open seasonally- they're closed in the Winter.
Overall: Ambience A-, Food A+, Service A+, Price A+.
"What matters most is how well you walk through the fire." -Charles Bukowski