So I'm back with a Montreal post (does anyone even care anymore?)... only 2 more to go after this one! I think I gave myself enough time to not feel like it'll be a chore to write up this post hehe. On a more up-to-date related topic, how about that hot weather Toronto has been having?! 30+ degrees celsius that feels like 40?? That might not be that hot to some, but for Torontonians, that's hella hot!
Read about
Day 1
,
Day 2
,
Day 3
,
Day 4
of our week long trip to Montreal back in August 2014.
Day 5 was all about exploring more of Old Montreal, Chinatown and Downtown.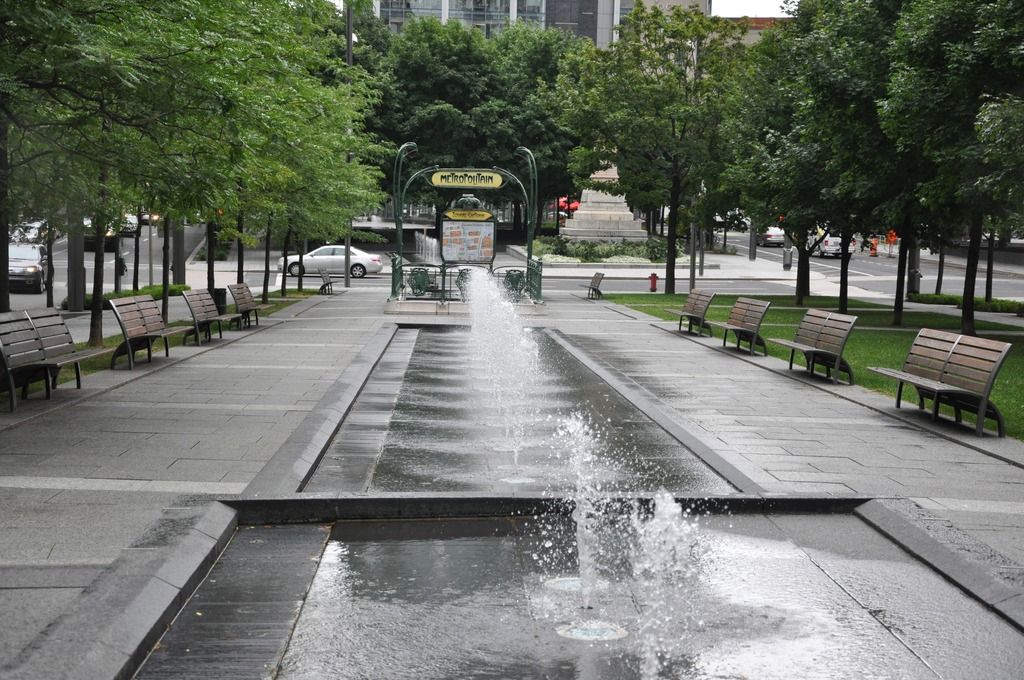 Our first stop was to visit Victoria Square. It's a nice little green space in the midst of all the city buildings. In the 19th century, this little space used to be a Victorian Garden within an area which was lined with Second Empire homes and offices.
The metro station entrance has an art-nouveau railing that was a gift from Paris for the Expo '67.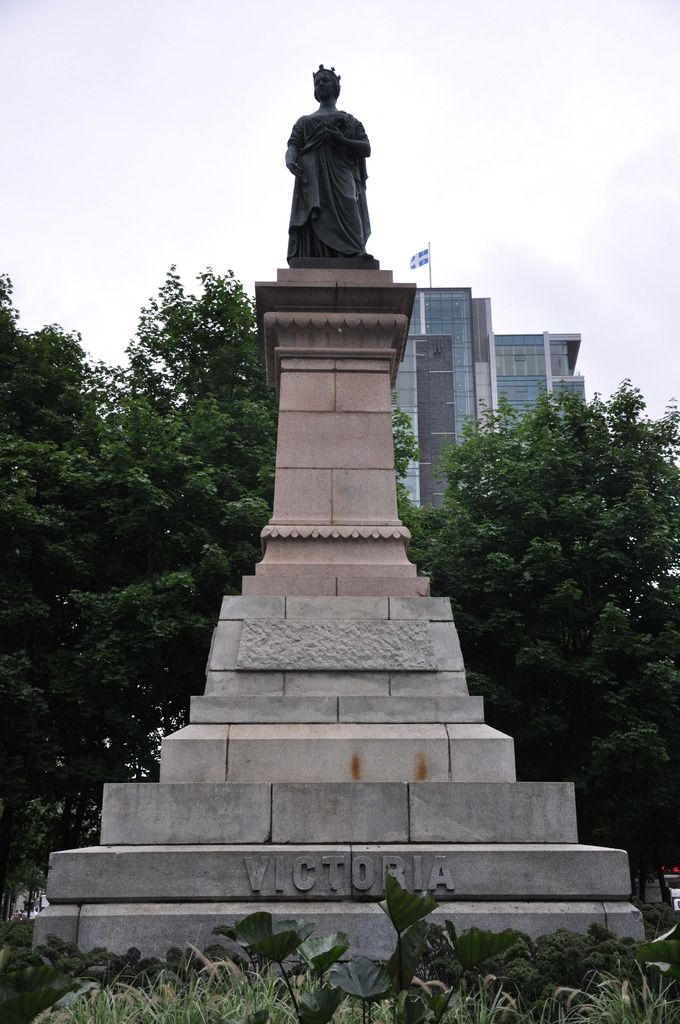 The Queen Victoria statue can also be found here.
Le Cartet
106 Rue McGill, Montreal, QC H2Y 2E5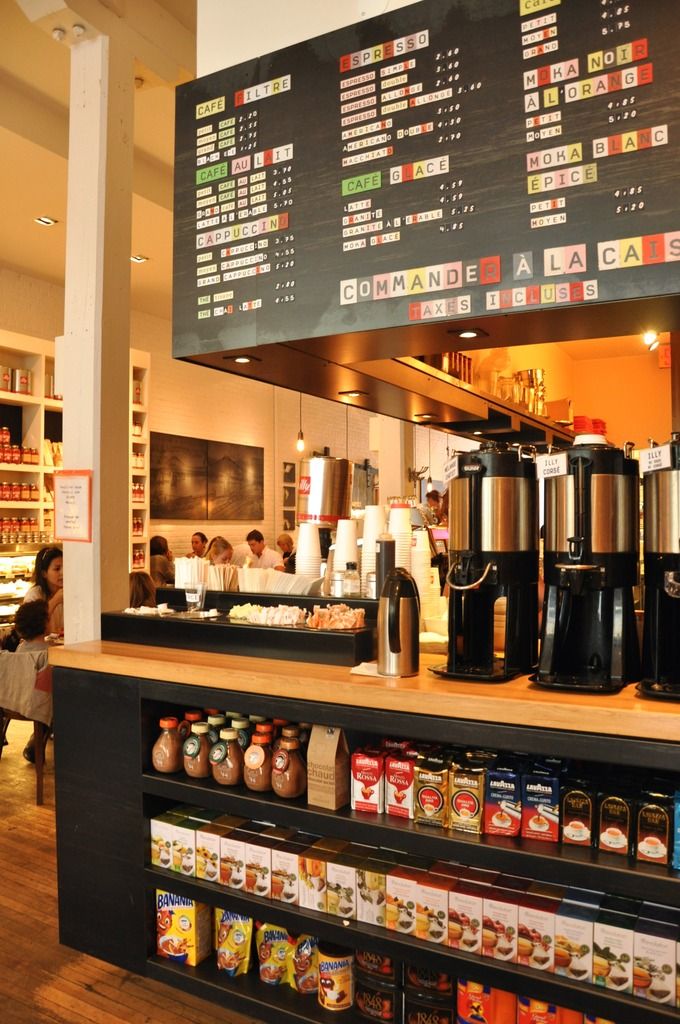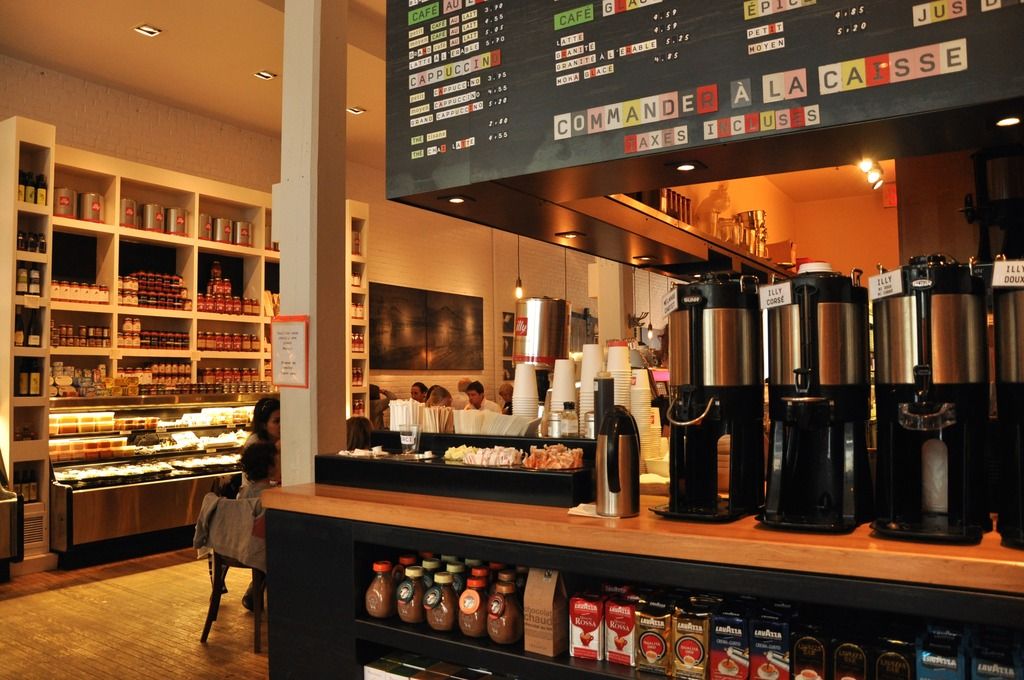 For breakfast we went to eat at
Le Cartet
. Le Cartet is both a boutique and a restaurant, it has a little shop in the front and a dining area in the back.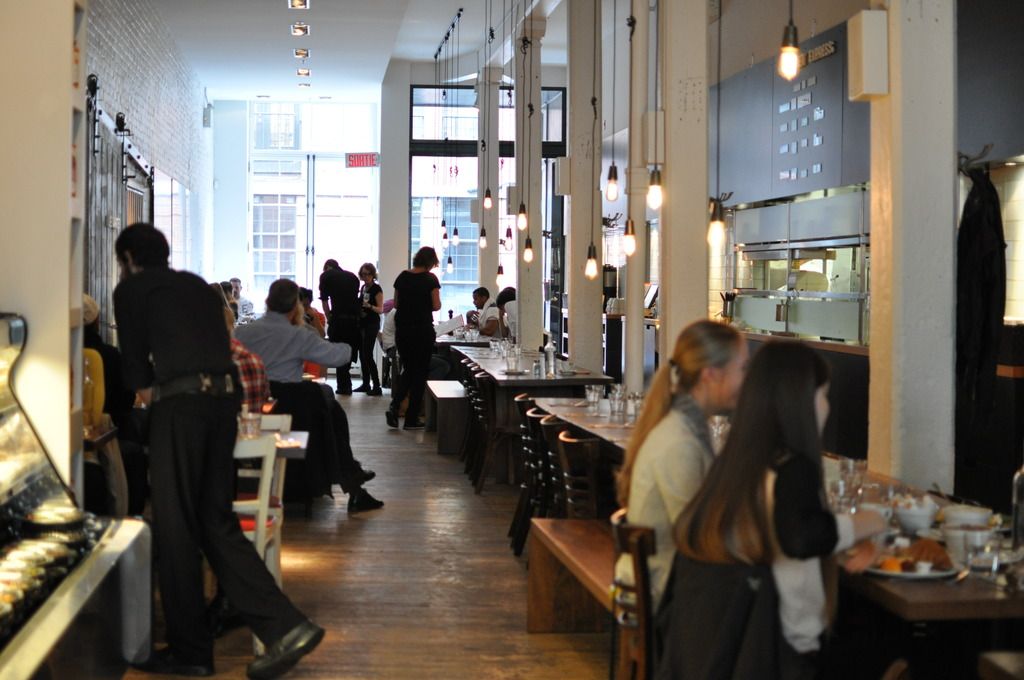 I
loved
the ambience here. The place was simple and charming, and had a mix of rustic and modern decor.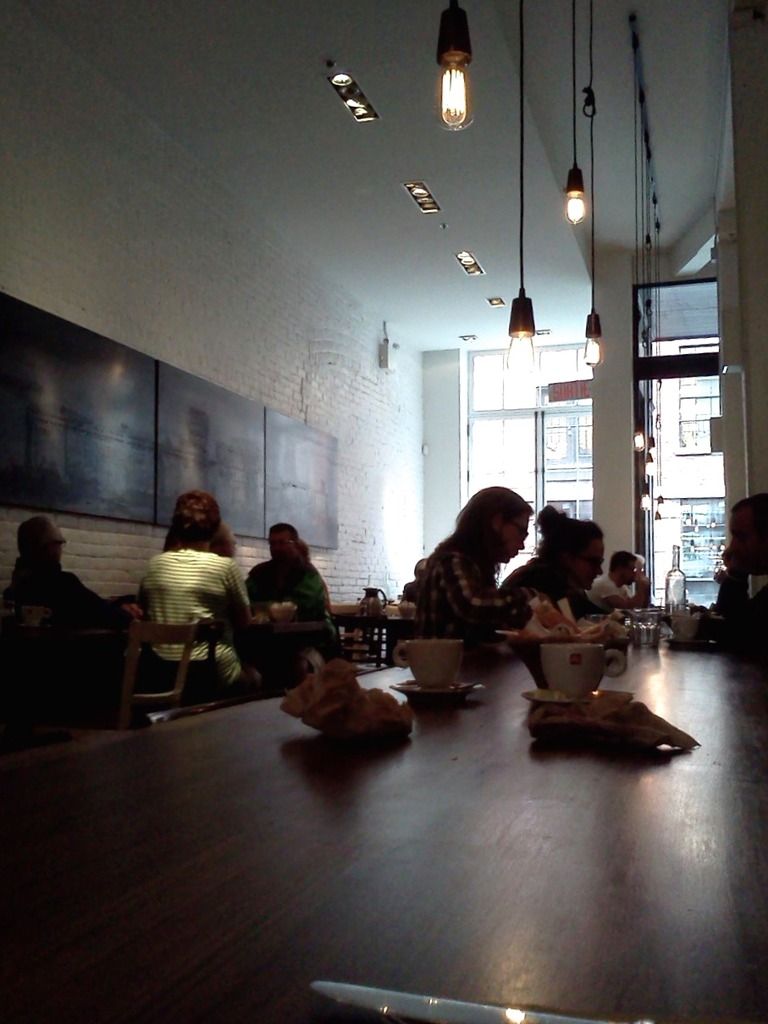 I also really liked the vintage style light bulbs they had hanging overhead.
I got the Hot Chocolate and the Mister got the Maple Latte.
My choice of breakfast was Le Brunch Sucre which comprised of crepes with fruits sauce, French toast with honey and yogurt with granola and blueberries. I honestly didn't expect the dish to be loaded with so much (didn't manage to finish it all) but it was very picture worthy!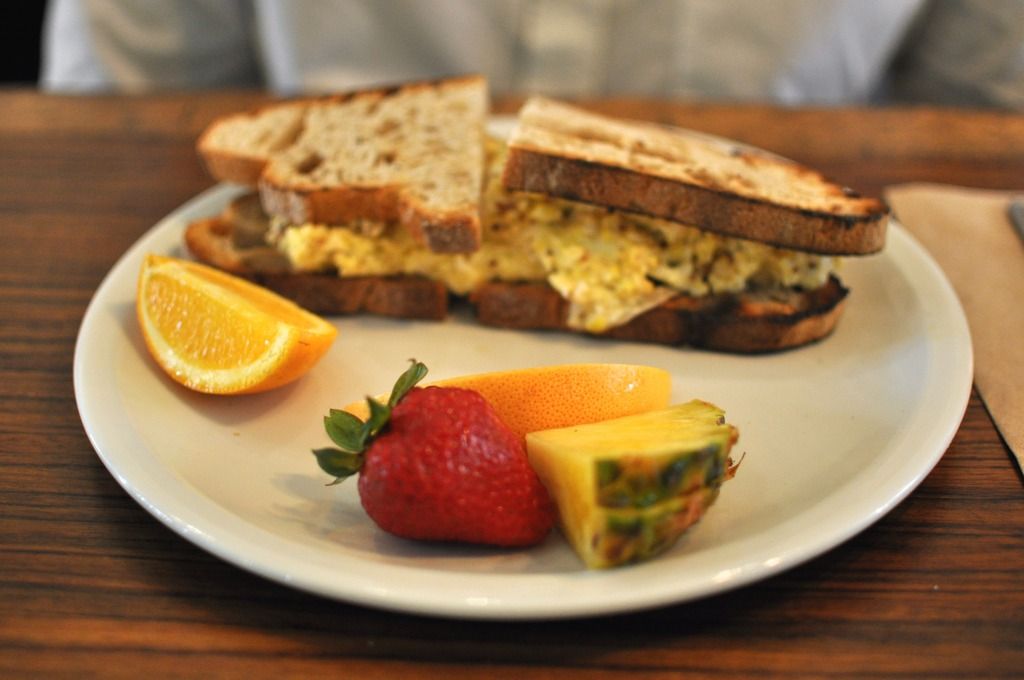 The Mister got a scrambled egg sandwich but I can't remember which one on the menu.
Food was okay, service was slow and hasty because of how busy they were. The whole time we felt neglected. The space was also a bit crowded, the back dining area a bit small so that you're seated fairly close to other people.
Overall: Ambience A-, Food B+, Service C, Price A-.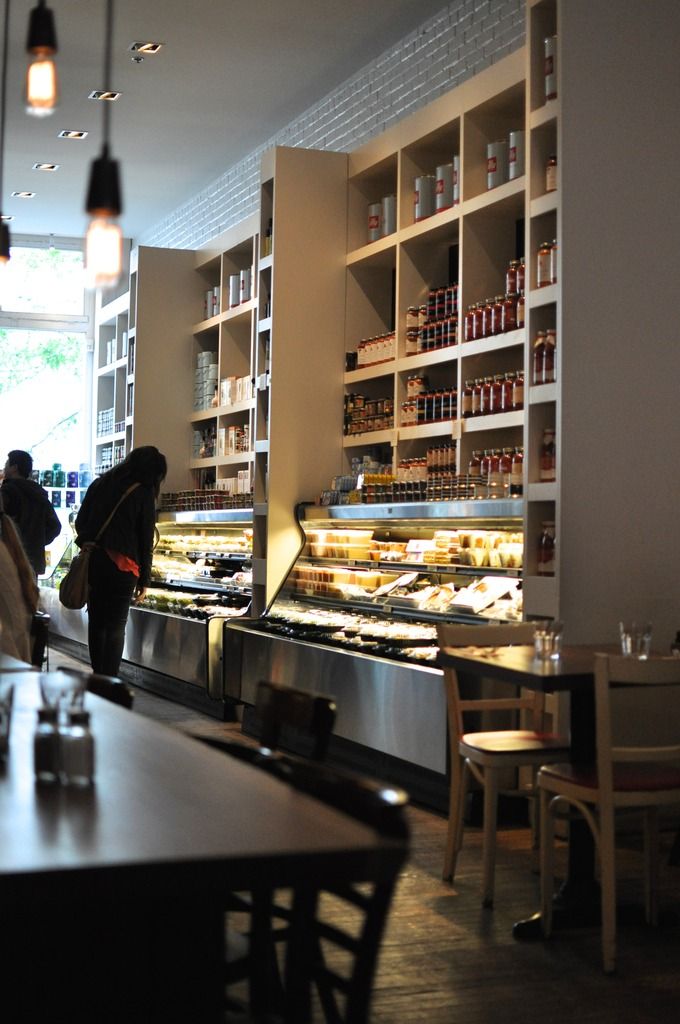 After we were done eating, I browsed the front for quite some time before deciding on what I wanted to get. They had plenty of artisan goods, spices, sauces, oils and much more! In the future when I get my own place and revisit Montreal, I'll definitely come back here so that I can stock my pantry with some of these.
What I ended up picking up was a tin of Illy Espresso coffee beans (didn't realize it was only meant for espresso, duh) and a bunch of canned goods as gifts for the siblings (shown in the middle row), as well for myself too.
We walked down Rue St-Jacques which had a bunch of historical buildings on its turf.
This was the Canadian Imperial Bank of Commerce, now widely known as CIBC. The building was built in the early 1900s and was constructed to be the main branch of the Bank of Commerce in Montreal (which later merged with the Imperial Bank of Canada). The building has since been sold to a Theatre company but the architecture has remained because of its historical significance.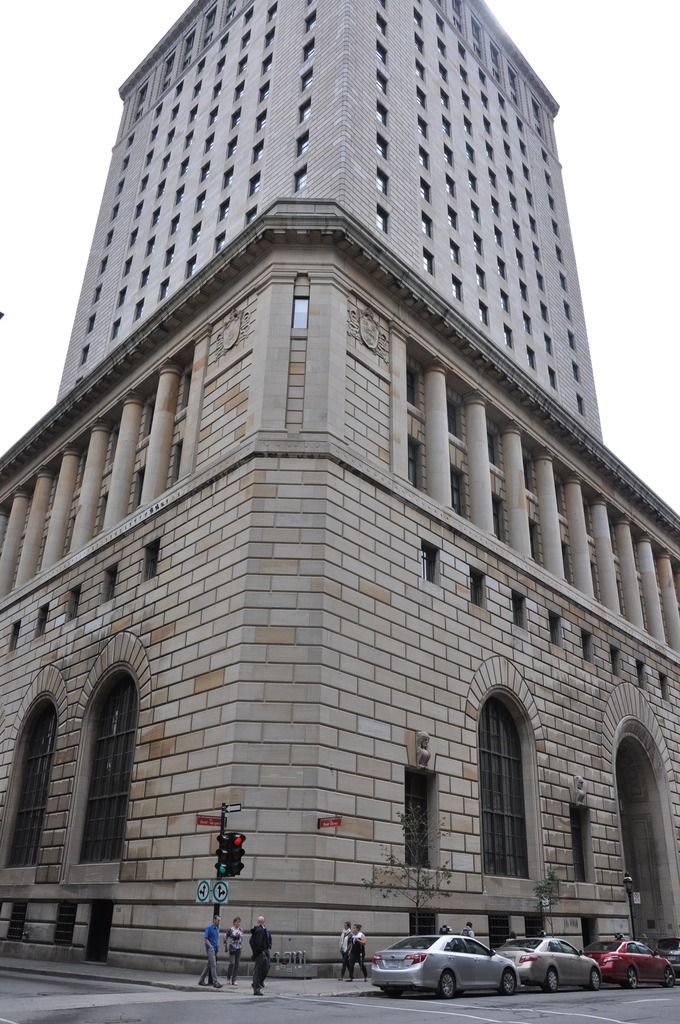 The Royal Bank Tower was the tallest building within the British Empire back in 1920s, and the tallest structure in Canada. It was even the first building to surpass the Notre-Dame Basilica!
Inside, the building was quite nice. The entryway looked like one of those really old banks in movies. It was a bit odd taking pictures though because there was a security guard and a secretary there.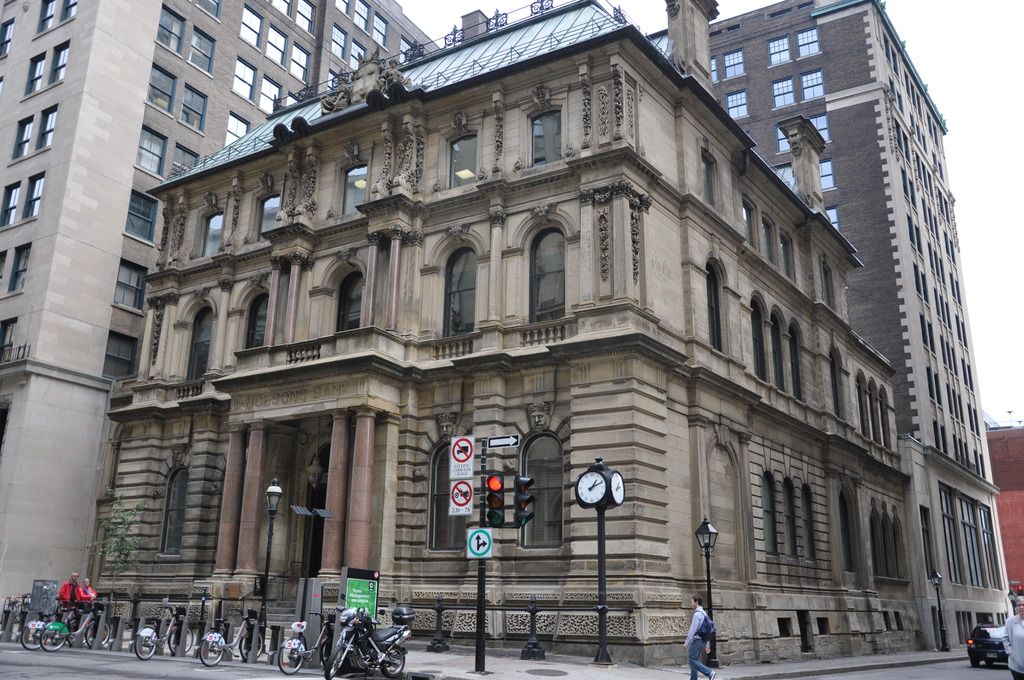 The last bank we saw was the Molson Bank (yes, the same Molson as the Molson beer). This bank was founded by the Molson brothers- sons of John Molson who founded the Molson brewery. It operated until the 1920s which it then merged with the Bank of Montreal. Just look at that heavy solid architecture.
Then we headed off to see Place Jean-Paul Riopelle Square in hopes to catch the fire ring. Jean-Paul Riopelle was a painter and sculptor. He was the first Canadian painter to become internationally known. During the evenings in Summer, there is a ring of fire that appears on the surface of the water. Unfortunately we weren't able to witness that (obviously we went too early in the day).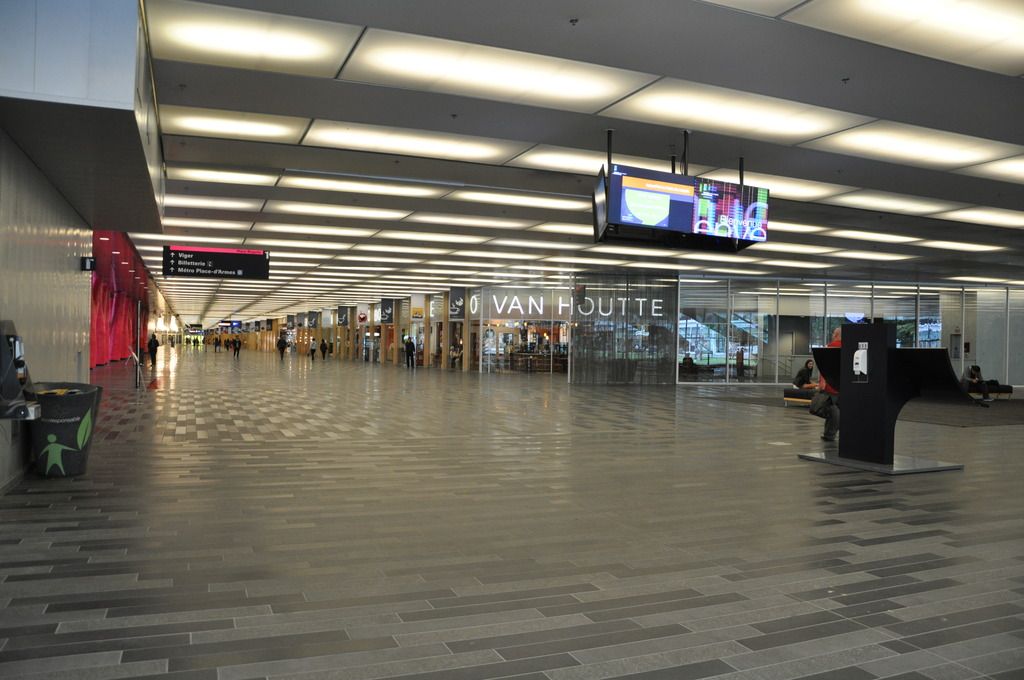 I needed to use the washroom so we headed into the colourful building beside the Jean-Paul Riopelle Square which turned out to be the Montreal Convention Centre. If I had known what it was, I might've taken a few pictures of the inside because there were these really cool artistic pink columns that can be seen just to the left of the picture.
Chinatown.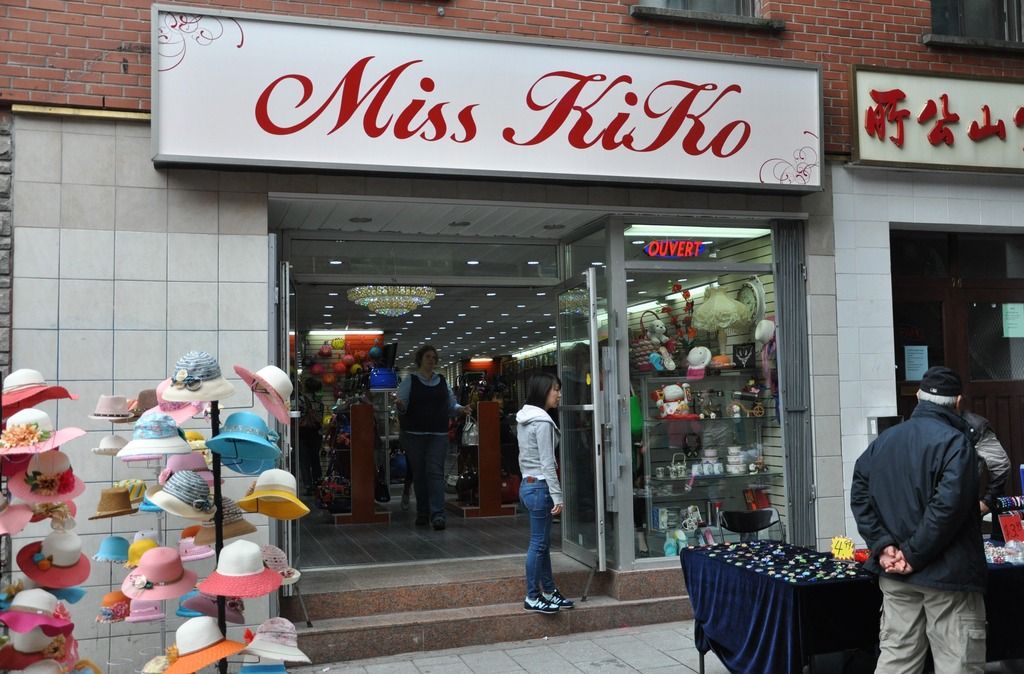 The first shop we went into was this one called Miss Kiko. I think the reason we went into here was because it looked more open and spacious which is unheard of to the usual stuffy shops that are typically in Chinatowns.
I got this... and to be honest I'm not really sure why haha. I guess I liked the colour combination and was thinking about the upcoming Winter season. Plus it didn't help that the Mister said I looked cute in it.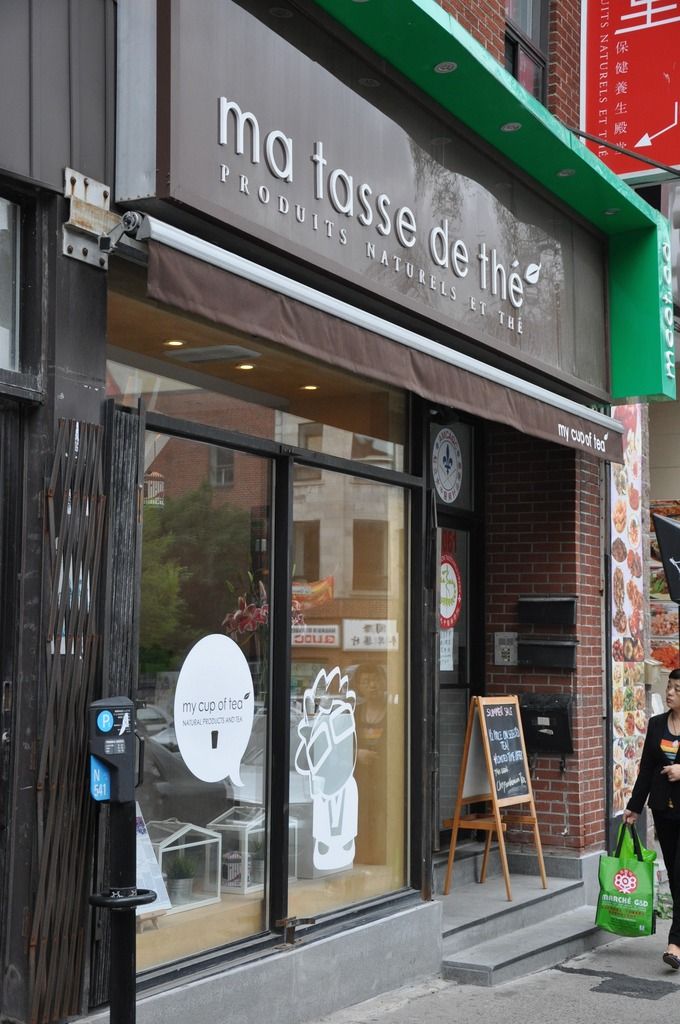 The next store we went into was the reason I came to Chinatown, it's called My Cup of Tea.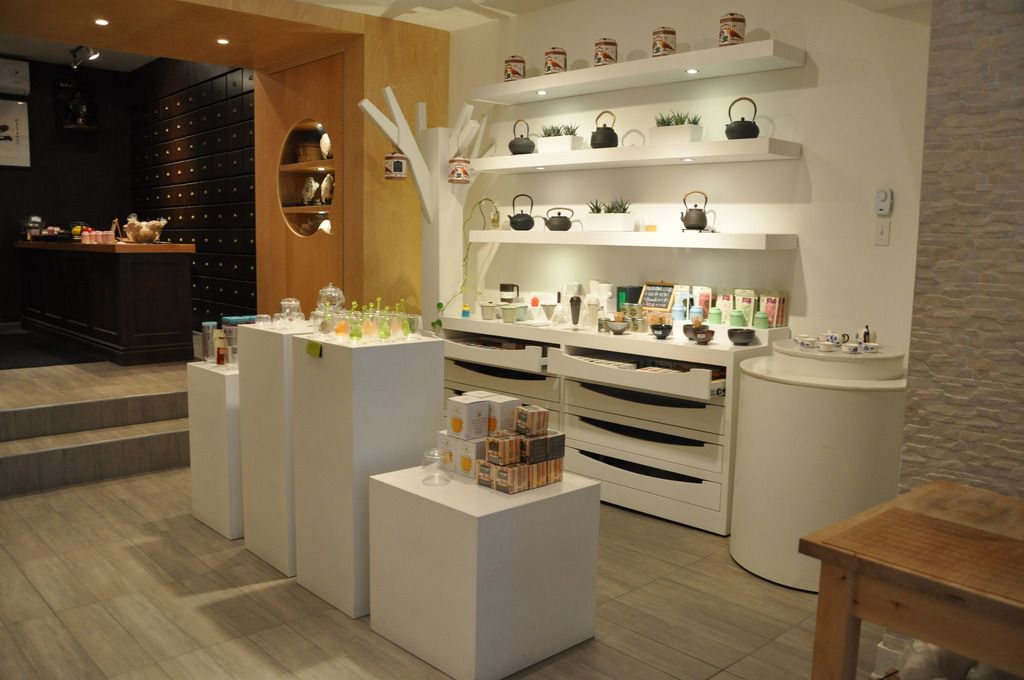 I really liked their decor. It was simple and very clean looking. At that time, I wasn't into tea... but I wanted to get into it. I found myself a bit overwhelmed by all the varieties and didn't even know where to start.
Thankfully they had a tea sampling that day. The tea we sampled was
Chrysanthemum
, and I loved it! It tasted similar to the tea that you get served when you eat at a Chinese or Vietnamese restaurant. It's part of the Herbal Tea family which didn't sound like I would like, but was exactly the type of tea that I thought would be a great introductory tea for me. Plus it was on sale because it was the tea they were sampling that day, score! We had a little chat with the girls who helped us, they were the owners of the store, and they were super nice and helpful throughout our visit.
This was the first time I've seen loose tea being sold that hasn't been crushed up. Usually Chrysanthemum tea is sold in bag form, but these are neat because you can see the flowers emerge when you soak it in hot water. The Mister picked up some Green Tea as well as a gift for my brother.
I also picked up the
Mini Teacups
which come in a box of 4. These were the cups we sampled the tea from. They have double glass so that you don't scorch yourself holding it. I liked them so much that I decided to get a set for myself!
Then we went back to the Magasin General store. This time I was met with the owner and she was nice but... not nice (hard to explain). I overheard her saying to another customer that pictures weren't allowed, which was fine, but the way she said it was... I don't know... off I guess. "We don't allow pictures. I mean if you take one, okay, but when you take a lot, you know..." while she awkwardly laughs. I mean she should have stopped at we don't allow pictures and a sorry would suffice. To go on about how you saw the customer taking a million pictures is distasteful in my opinion. We get it, no pictures. Perhaps a sign would help tourists know that so you don't have to come down on us.
I was looking at this necklace and she came over and took it off the jewelry stand for me to try on. There was something about it that drew me in, but I'm not really sure what. I didn't own anything quite like it, and I'm not one to make quick decisions so I needed some time to think about it. She was waiting on the side staring at me (afraid I'll take off with it?) which I didn't like because that only puts unnecessary pressure on me. I told her I'll think about it and she told me she'd hold it for me. I was in the store maybe 20 minutes browsing around and finally made up my mind to get the necklace. As I approached her, I see her taking the necklace to put back... how awkward. Anyway, there was something about her that I didn't like... and I wish she wasn't there that day.
As I was about to leave, I asked her nicely if I could take a picture of the interior of the store from the front. She said, "We don't usually allow photos... but you can take ONE." And the
way
she said it...
ugh.
So I hastily pulled out my camera and snapped this photo for you guys :) The place looks like a mess in the picture but, there in person, it was quite a charming little place- minus the owner. I'd definitely come back here, but if I see her again, I'll know who to avoid. The place is packed jammed with unique and interesting trinkets- especially home goods! I'd definitely recommend going in for a look.
Then we enjoyed walking around the Port for a little bit. As you can see, overcast skies were all that we saw when we were there.
Holder
407 Rue McGill #100A, Montreal, QC H2Y 2G3
When dinner came around we headed towards
Holder
. We weren't sure if this would be a good place to eat but I did read a good review in my guide book and the menu posted outside the restaurant sounded pretty appetizing.
From the outside it looked kinda fancy, but we were pretty sure it wasn't a fine dining restaurant this time haha.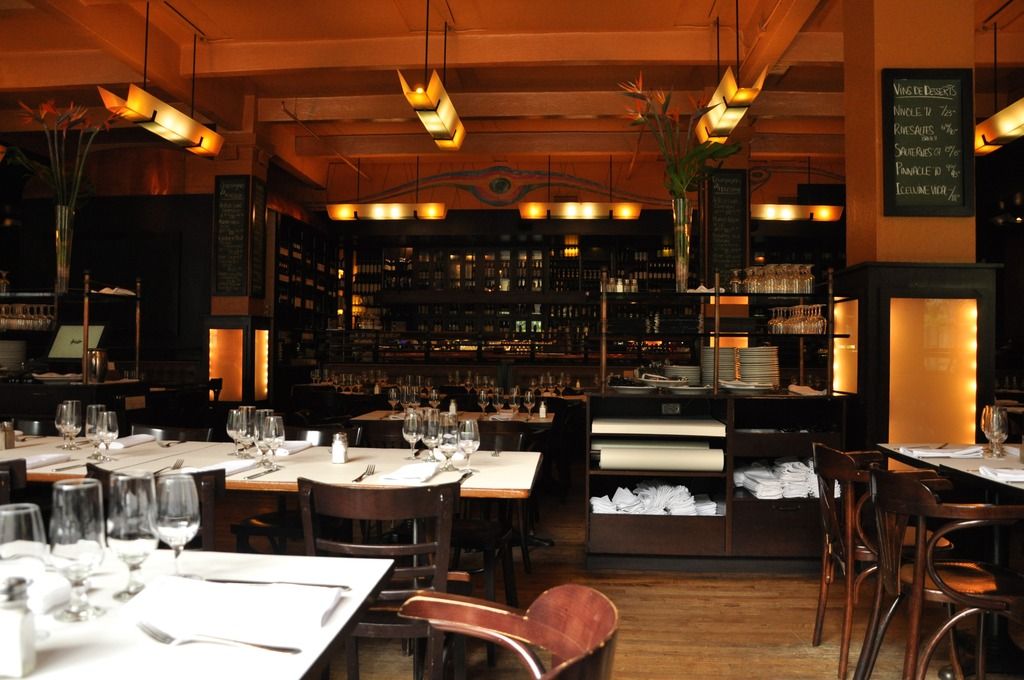 The place was... wow. Just wow. We fell in
love
with the feel and decor of this restaurant. They had nice big open windows with a lot of natural light coming in, an incredible bar with a lot of liquor displayed, the tableware, and the ambience was just perfect. It was old world meets modern, the perfect balance of rustic and classiness. The servers even have their own little island to get glasses, cutlery, napkins, water etc as they need. We came early for dinner so the place wasn't packed with people yet (which was perfect for photos).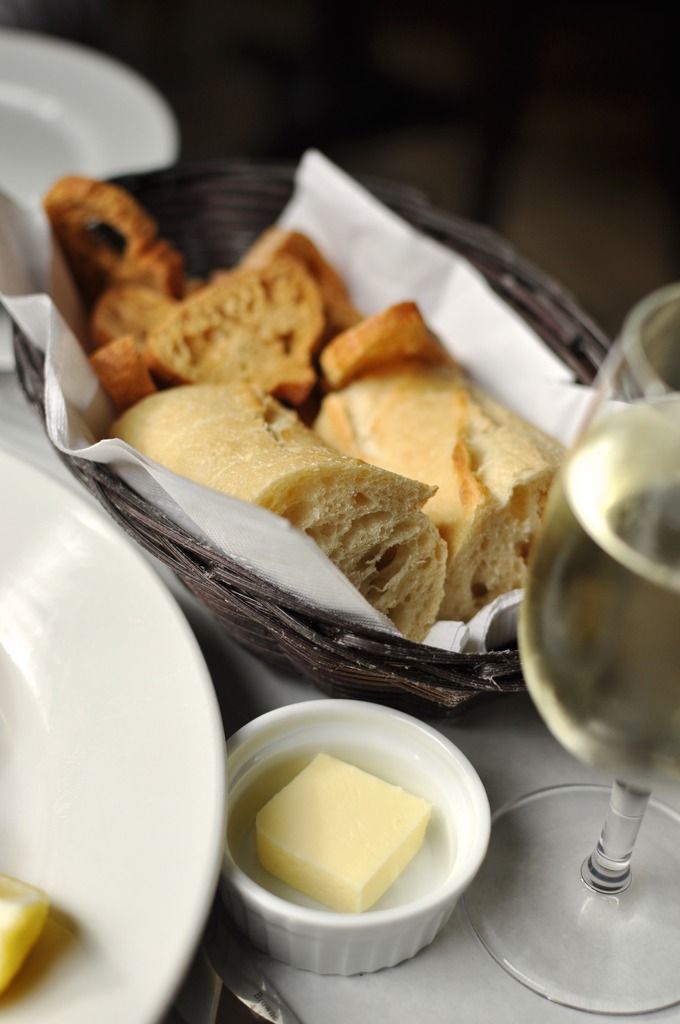 Guys just look at the perfect lighting for these food photos, seriously. We were given bread and butter to start. Just the presentation looked quite fancy.
For our appetizer, we got the Calamari. It came with two different sauces and it was sublime. The presentation was also very original. Can you tell how much we ended up loving this restaurant?! I swear it was like love the instant we walked in.
I got the Grilled Hanger Steak made with shallots and it came with their house fries. This dish was suggested in my travel book so I decided to give it a try. And I was glad I did, the whole dish was delicious! The steak was tender, nicely seasoned and wonderfully flavourful especially with the help of the shallots. The house fries were good too; the flavoured mayo dip was a nice touch.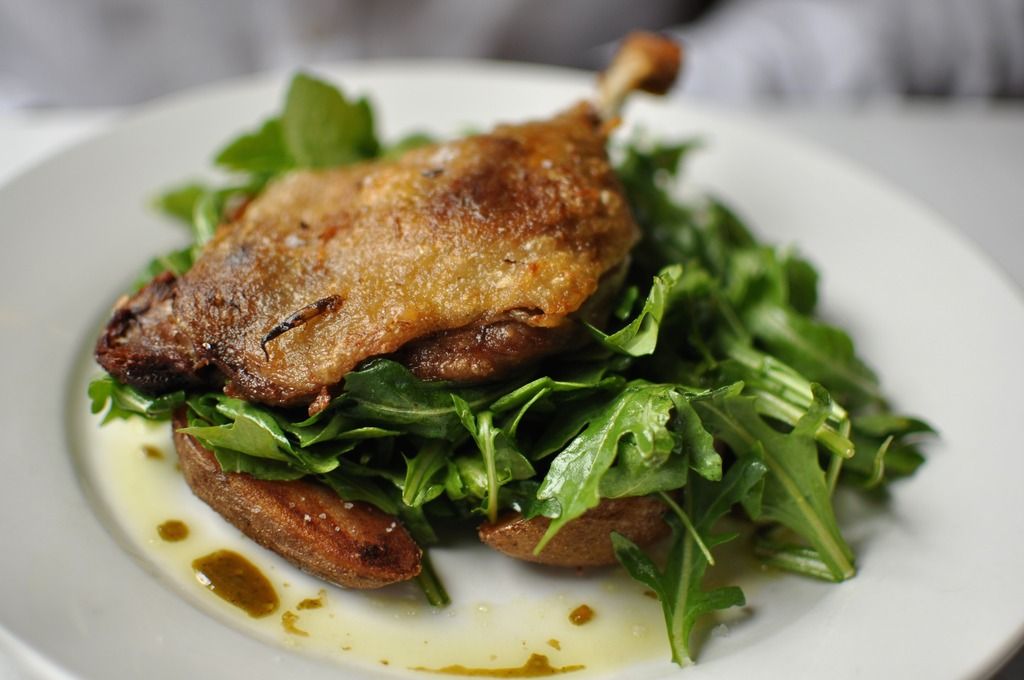 The Mister didn't know what to order so I suggested him to get the Duck Confit on a bed of arugula with white truffle dressing and fingerling potatoes. Montreal restaurants are known for their game meat so I figured it'd probably be a good choice. I tried a piece and it was
so rich
in flavour and
so tender
. It had to be the most succulent melt-in-your-mouth meat I've ever had in my life!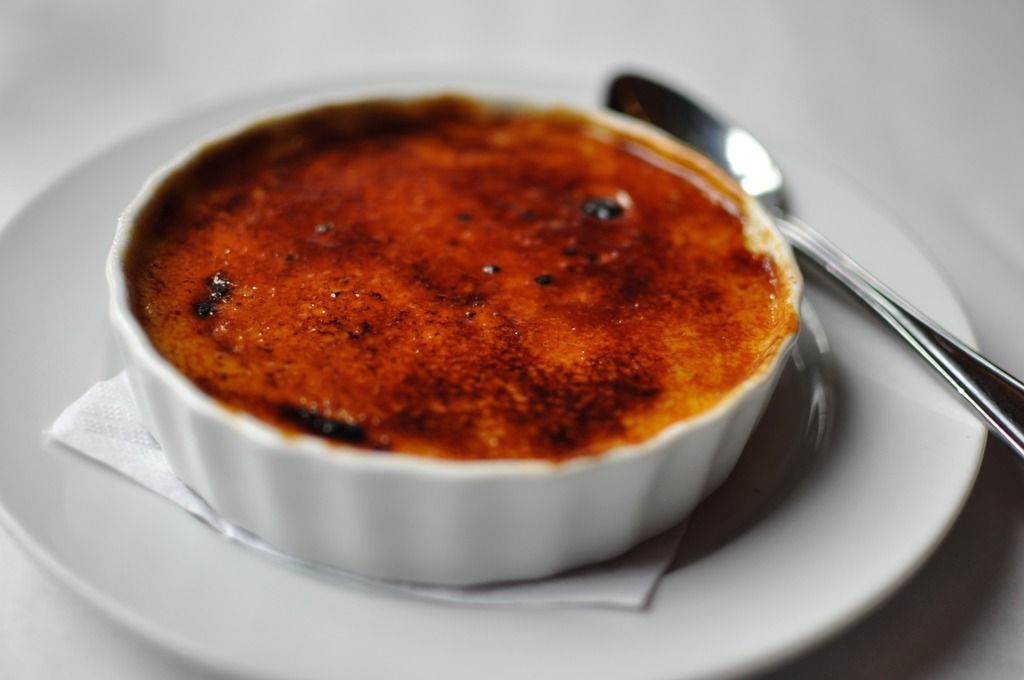 For dessert we ordered the Vanilla Creme Brulee (our favourite!). This was (at the time) the best creme brulee we've ever had (the best now goes to Canyon Creek's Bailey's Chocolate Creme Brulee- one of the chef's creations). Unfortunately that one is only available for a limited time so I guess this creme brulee will take top place for best all round creme brulee we've ever had. The ratio between the creme and caramelized sugar was perfection.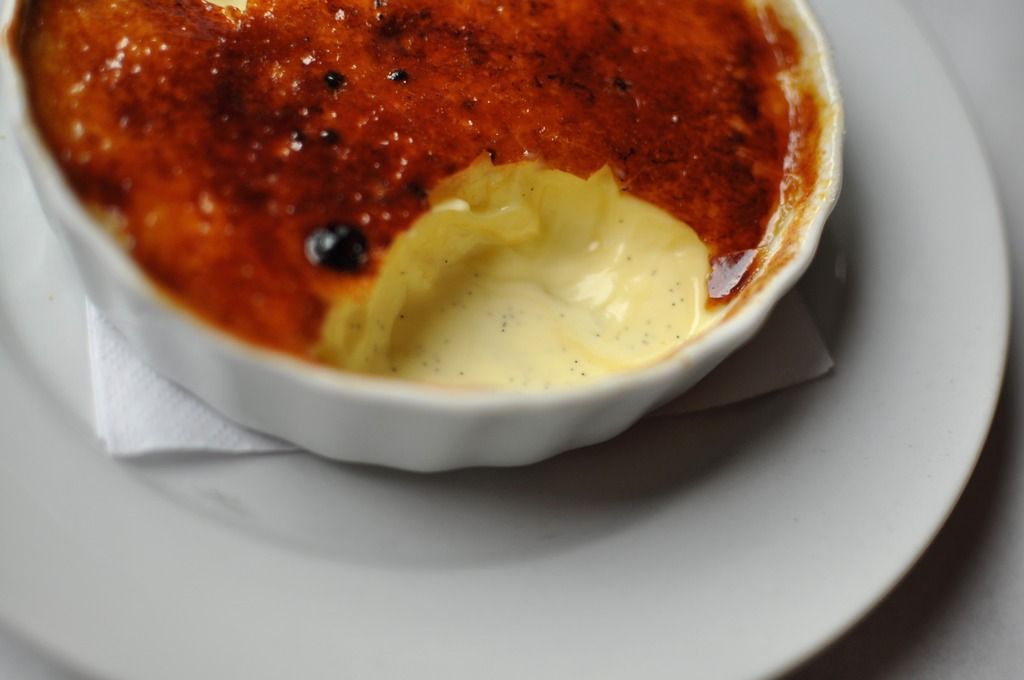 You could even see the delicate vanilla bean within the creme brulee. It was
so good!
The ambience of the place was perfect; great backdrop, good lighting, decent table setting and the restaurant was nice and spacious. Our server was very attentive and his service was impeccable. All the food we ate was perfection. We enjoyed our experience here and every last morsel.
Overall: Ambience A+, Food A+, Service A+, Price A.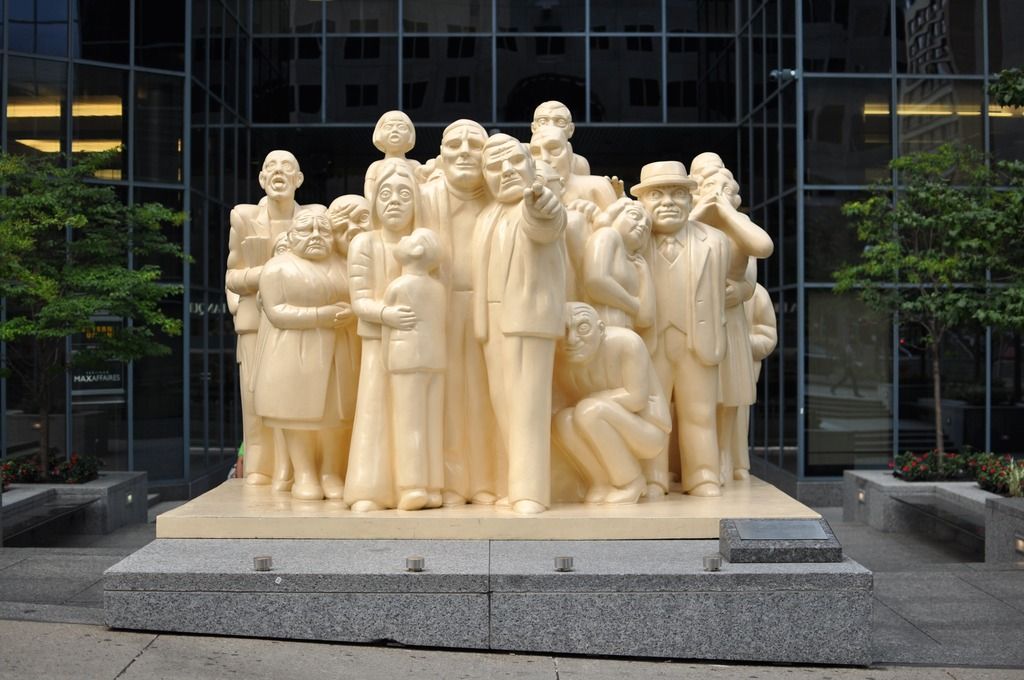 As we were heading home, we took a quick detour to see
The Illuminated Crowd
sculpture. It was made back in 1985 and a plaque just underneath it reads:
"A crowd has gathered, facing a light, an illumination brought about by a fire, an event, an ideology- or an ideal. The strong light casts shadows, and as the light moves toward the back and diminishes, the mood degenerates; rowdiness, disorder and violence occur, showing the fragile nature of man. Illumination, hope, involvement, hilarity, irritation, fear, illness, violence, murder and death- the flow of man's emotion through space."
It was one of the most neatest and unique concept for a sculptor that I have ever encountered. I can't think of any other sculptor right now that would be my favourite, so I think this might be the first one for me. I didn't take a picture from the backside because it shows the fragile side of the human condition. Let me tell you though, the artist captured it well. It was a really well done piece. Bravo!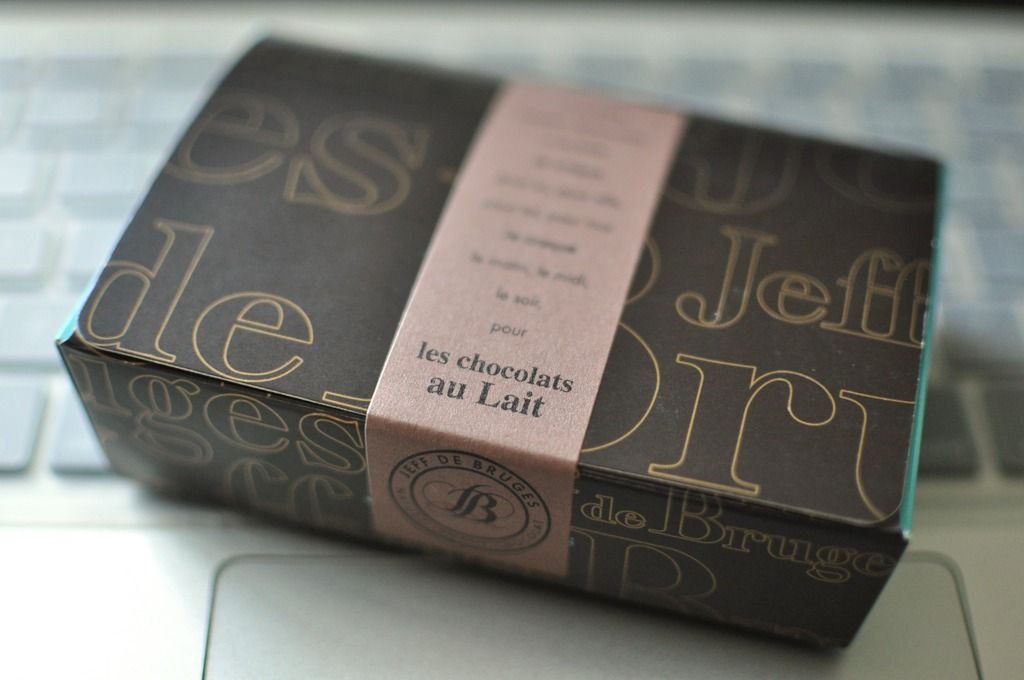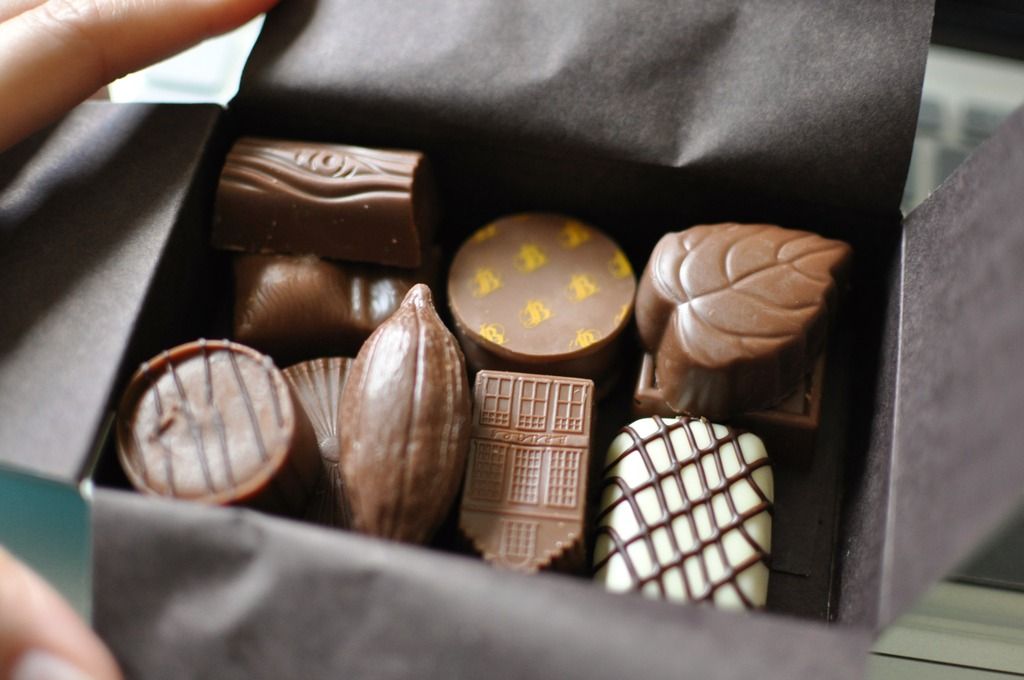 And, before we went back to the place we dwelled, we dropped by the Eaton Centre to get me some more
Jeff de Bruges
chocolate! This time I was bold and bought the box of chocolate where you can choose your own assortment. These were all very scrumptious! They didn't last long after the trip was over and I was at home haha.
I also picked up some macarons from a
A La Folie
kiosk in the mall. A La Folie is another read from my handy dandy travel book. They have an actual standing store that I later visit. I'll show you a picture of what I got this day and that day combined when that time comes.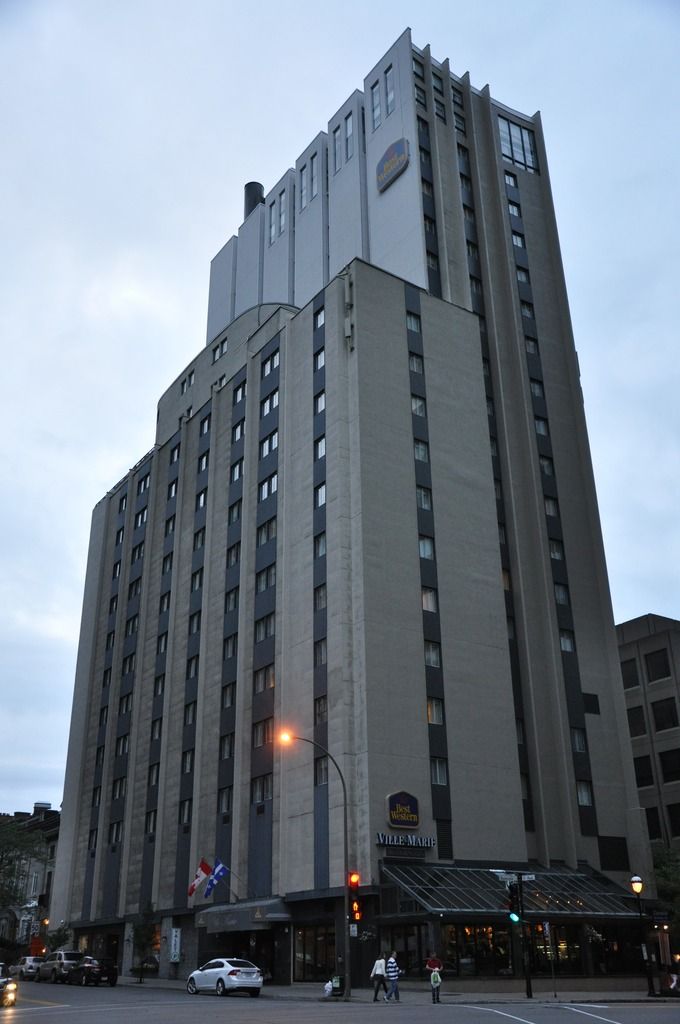 Back to the place we dwell :)
Hope you're not sick of these Montreal posts! Almost done! I swear!
"A comfort zone is a beautiful place, but nothing ever grows there." -Unknown