There are a lot of posts I would love to do if I had the time. Some include: what's in my bag, updated room tour, makeup collection, my HG makeup, skincare routine, jewelry collection, recipe posts... etc. But alas, I can wish all I want... and yet know that it won't happen any time soon. Let's hope for the best, shall we?
If you know me, you'd know that I'm obsessed with many things, and one of those things is jewelry.
Continuing with my
jewelry craze
, I finally got my hands on some jewelry from Dean Davidson! Lisa always talks about
Dean Davidson
and how beautiful his jewelry is (he's a Canadian designer! Canadians represent!). It's one of her favourite jewelry brands and I can absolutely see why.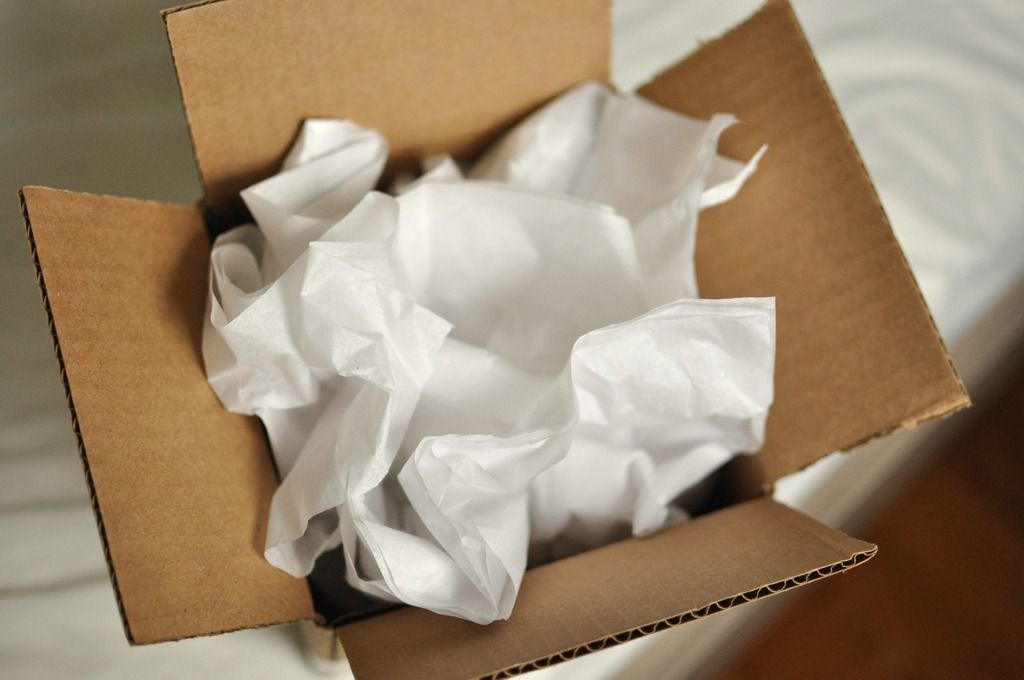 The package came in this medium sized box with lots of tissue. The jewelry came in these small black boxes with black ribbon.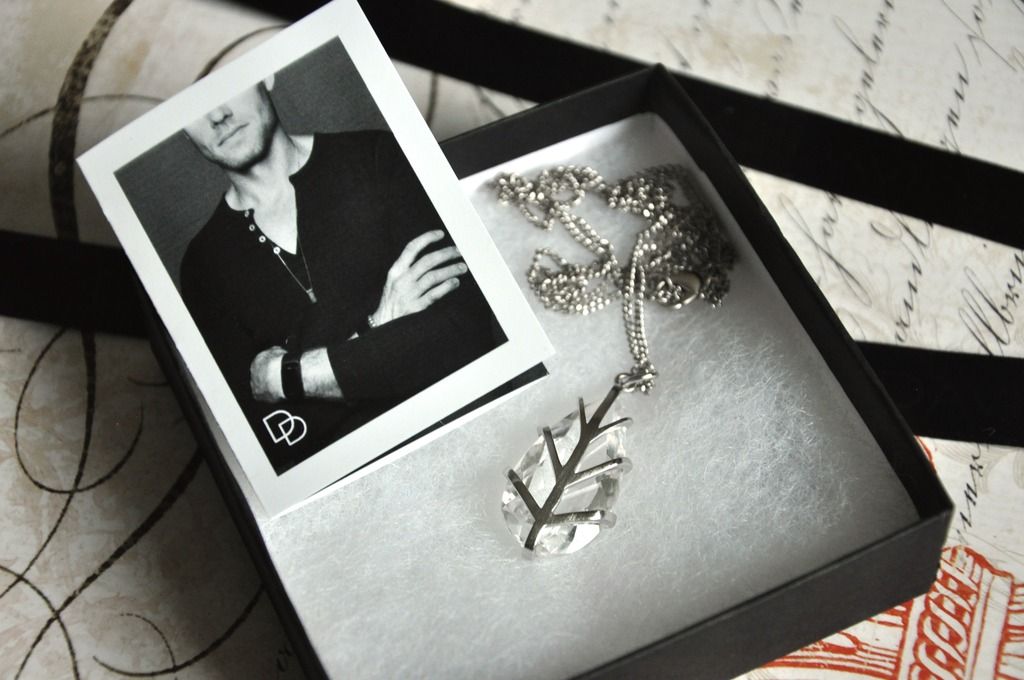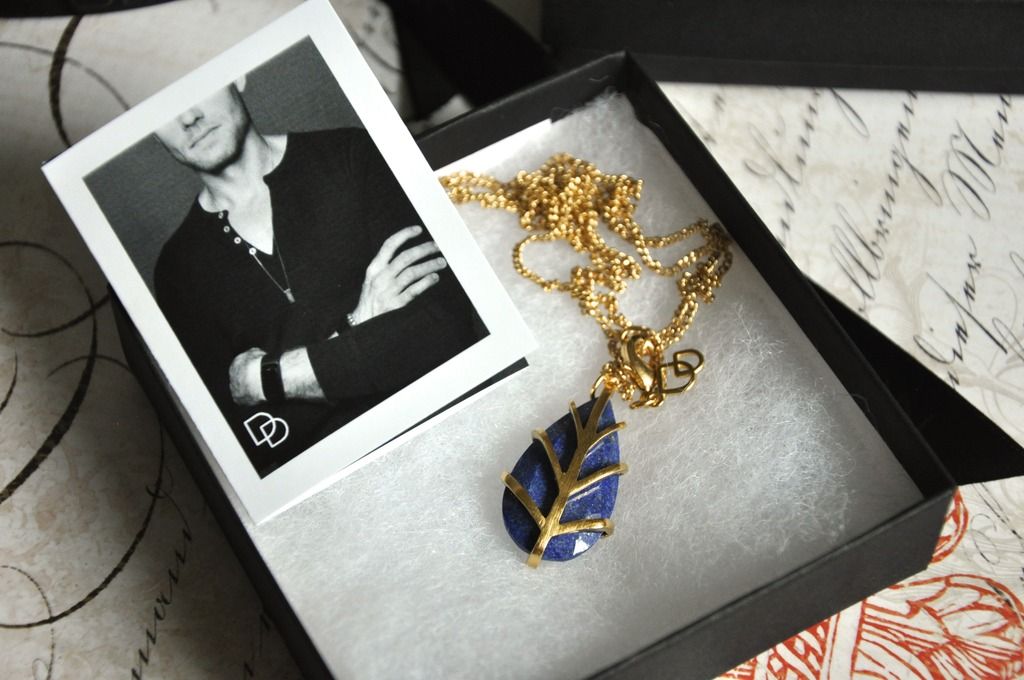 I got these Leaf Pendant Necklaces (one in gold with lapis stone and the other in silver with white topaz stone) in the sale section and I got 20% off with a discount code. They still ended up being roughly $72 each with shipping. It's a bit on the expensive side but they are designer pieces and they're
really well made
. You can tell just how much craftsmanship went into the pieces. The metal feels luxurious and that goes for the chain as well. The quality alone was worth the money in my opinion. I've already worn them several times and the lapis has become one of my favourites. It's so easy to just throw on!
If any of you follow
Wendy's Lookbook
, you may have known about her collaboration with
BaubleBar
some time ago. Her page is still up on BaubleBar even though there's another guest bartender- probably because her pieces are so popular (and rightfully so!).
I had my eye on two pieces from her collection. Unfortunately they were both sold out at the time. I wanted to take advantage of the 25% off discount code they had at the time though, so I decided to look around their site and found something that interested me. But before I go on, I wanted to first share with you the incredibly well packaged parcel that gets shipped out to you.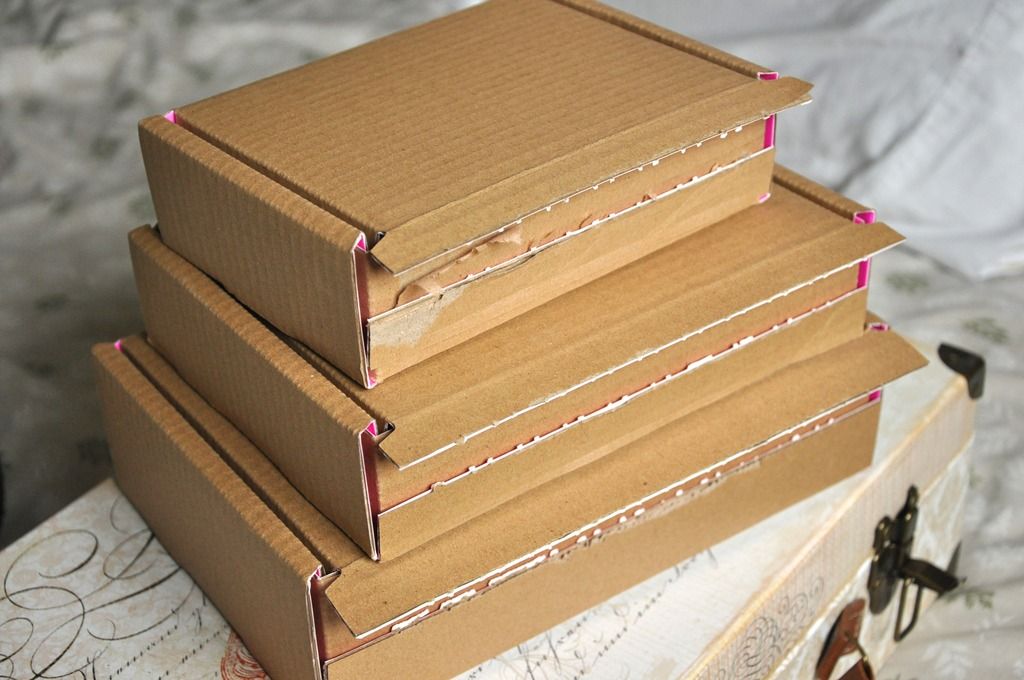 Overall, I made 2 orders. As you can probably tell, I had a really great experience with the company.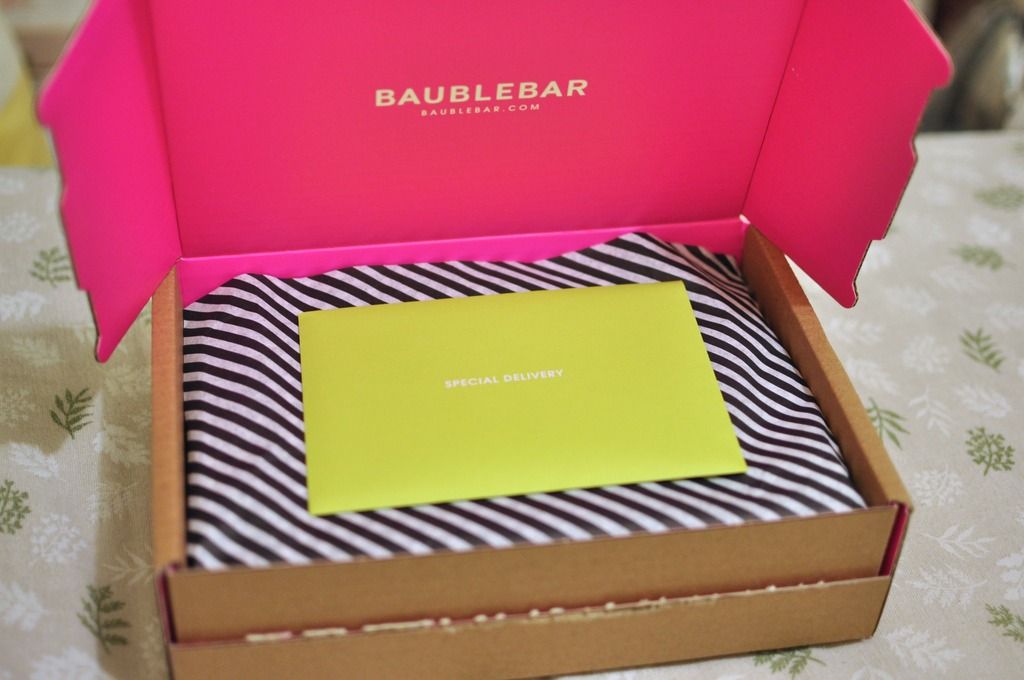 Each box is wrapped with loads of tissue and a hand-written post card is included for first-time customers.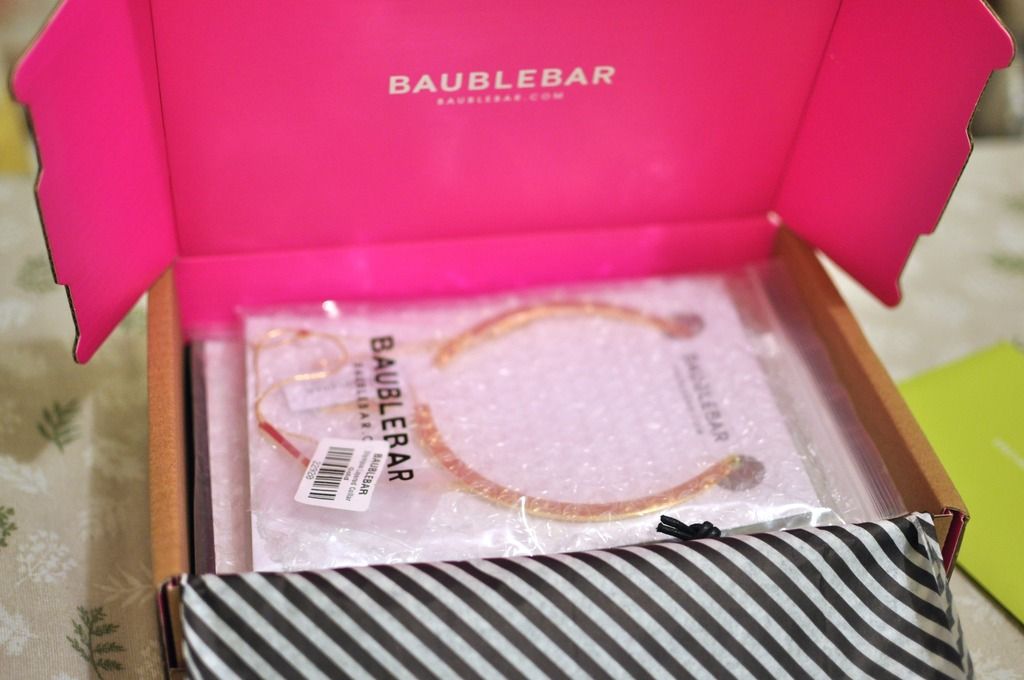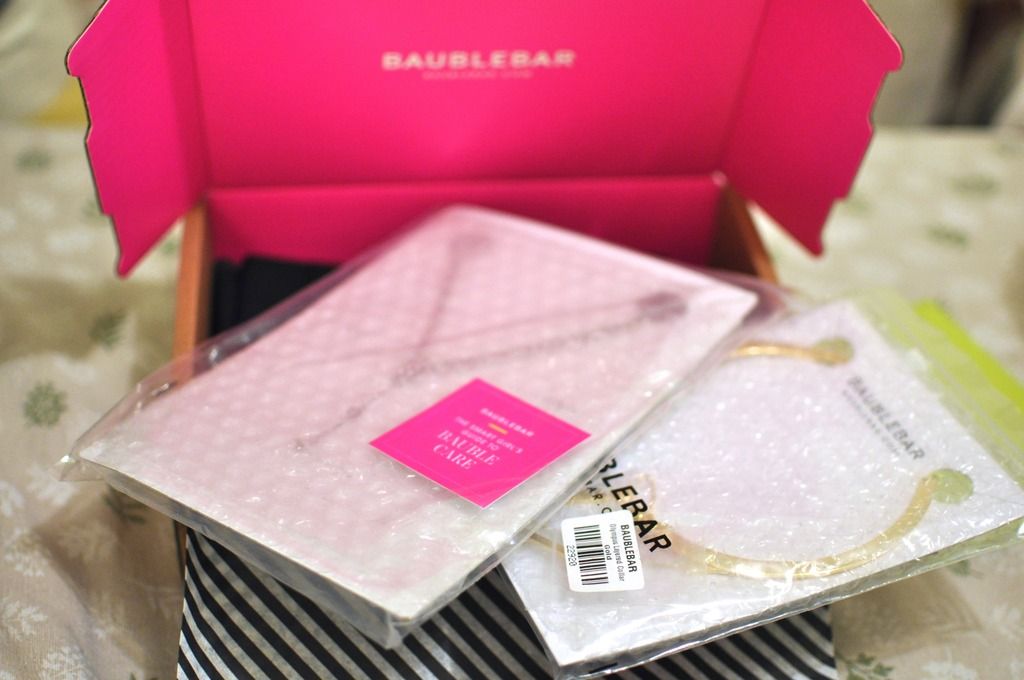 Each necklace is carefully wrapped with bubblewrap and then sealed in a plastic resealable bag. Larger necklaces also have a cardboard that nicely displays it and keeps it in shape.
Daintier necklaces, like the one above, also get more care with individual smaller resealable bags wrapped around delicate parts to protect the necklace from scratches and damage. All the necklaces also come with their own dust bags which feel very high quality.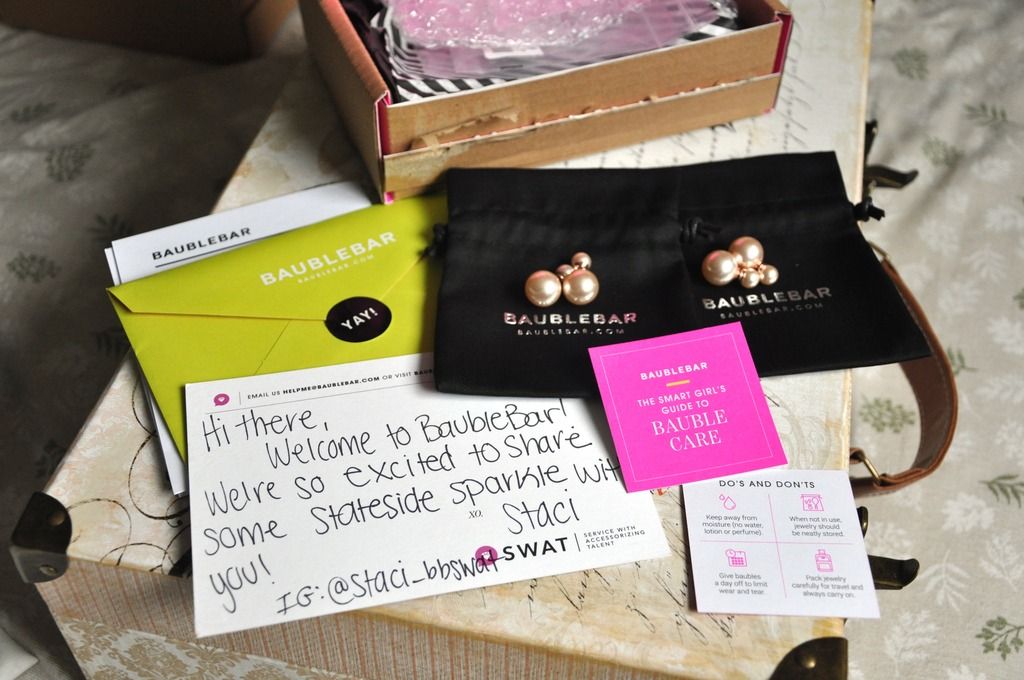 My first order was this "Cool Pearl 360 Stud Set". These are knock-off versions of the famous
Dior Tribale earrings
. Normally I'm not a fan of knock-offs, but even though I would love to own a pair of Dior earrings, I don't have hundreds of dollars to splurge on one.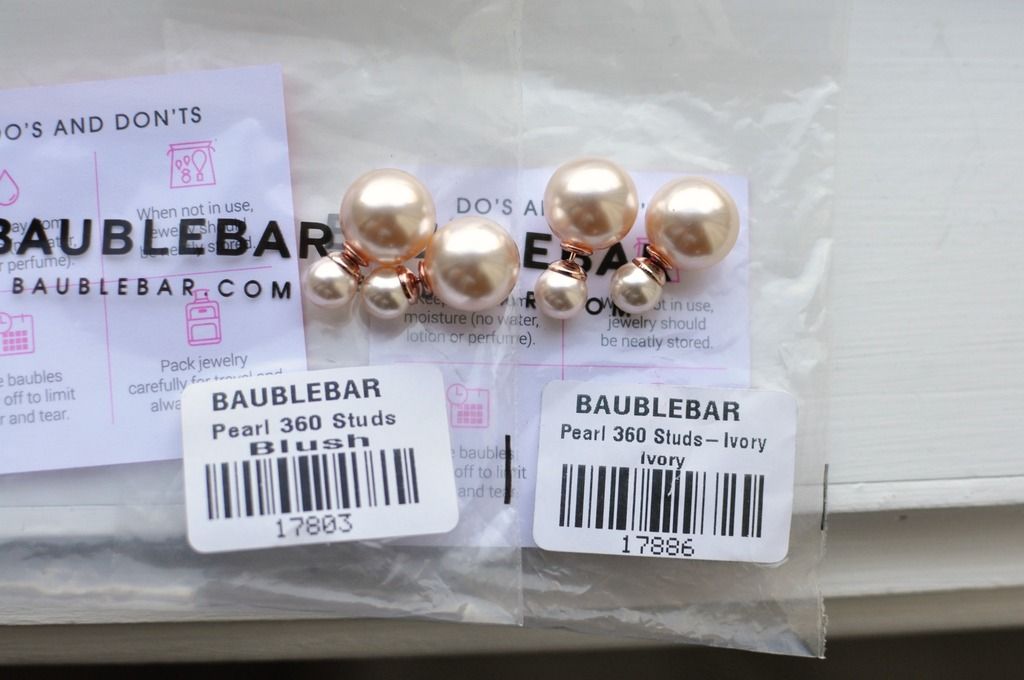 These come close enough. The set included an ivory and blush pair of earrings... but as you can probably tell from the above picture, I got two of the blush ones despite the bags saying otherwise. I kept trying to look at them in different lighting to see if I was mistaken, but I was not.
That night I contacted BaubleBar's customer service through email and was kindly greeted with a representative the next morning. She apologized for the mix-up and asked me if I could send her a picture of the earrings I received (I sent the picture above the same day). After receiving my email, Dara (the representative) sent me another email later that day to apologize again and told me she would inform her team of this problem. I was to receive a new pair right away and that I needn't worry about sending the wrong pair back because she would hate for me to go through the hassle of doing so- now that's what you call
great customer service!
Then came the second package. Shipping from BaubleBar is super fast by the way. I have to give it to them, they have really
really
great customer service. She even sent me a personal note and a #swatsurprise necklace. Thank you so much! These earrings were a bit pricey at $19 each- overall $25 each with shipping, but they look pretty and the quality doesn't feel cheap. They give the same look as Dior but without the huge price tag. I'm happy.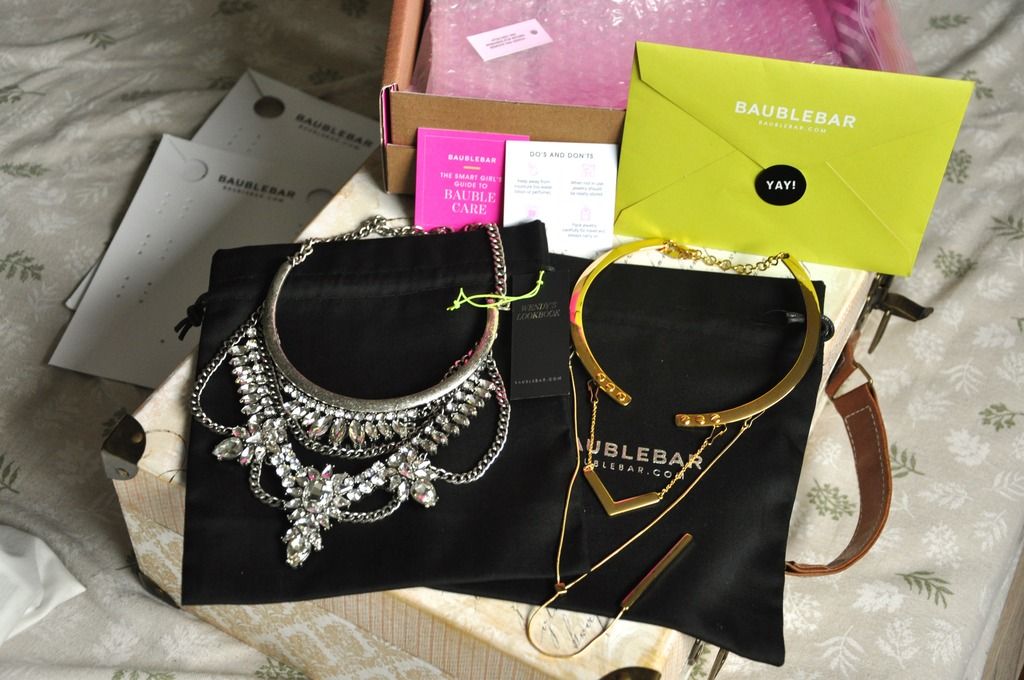 Then finally waiting after what seemed like forever, the pieces I was eyeing from Wendy's collection came back in stock. Luckily both of them were available for me to order at the same time, and I had another discount code for 20% off, yay! On the left is the
Crystal Grendel Bib
in silver ($55) and on the right is the
Olympus Layered Collar
($48). Both pieces are absolutely gorgeous!!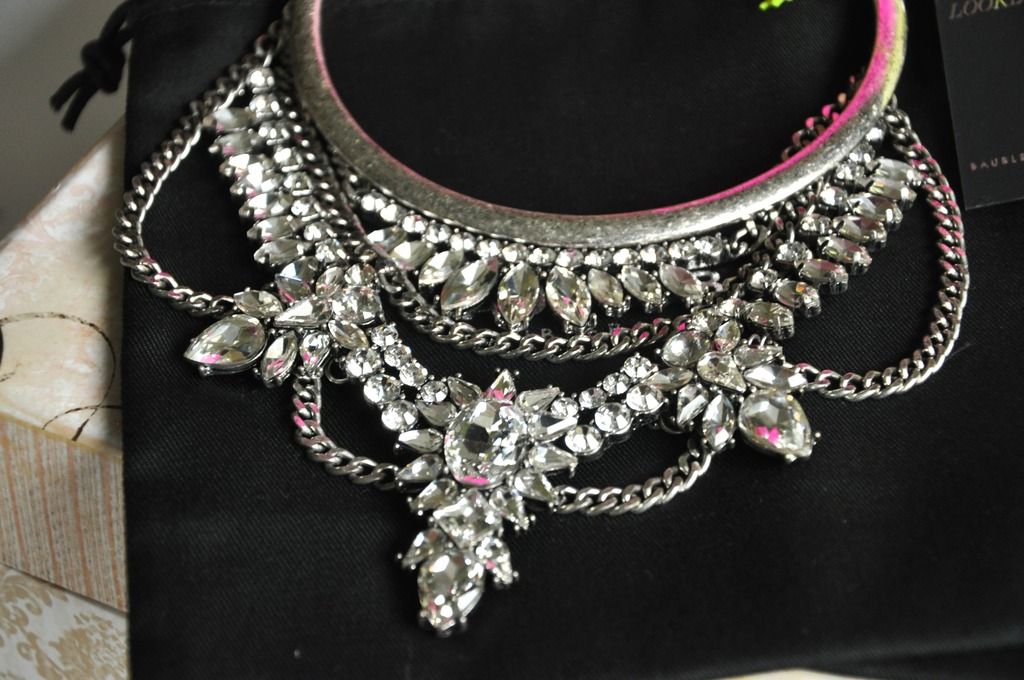 Here's a closer look at the Crystal Grendel Bib necklace that we've seen Wendy wear on a number of occasions. I think this will be so great to wear in the Fall/Winter with my sweaters. Can't wait!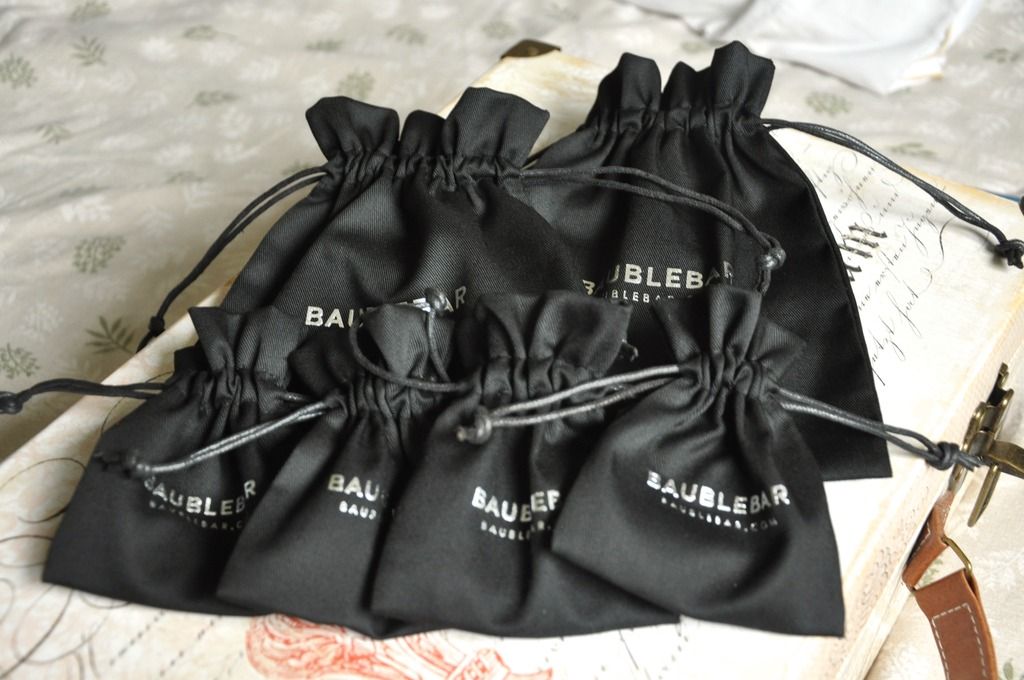 And here they are all together in their dust bags. Love!
The last jewelry piece I want to share with you today is this J.Crew necklace I found when I was shopping with my mom. This was the only one in the store. It's so simple yet sophisticated. I can't believe I was lucky enough to spot this before someone else snatched it up. It's quickly become one of my favourite pieces in my jewelry collection. I've already worn it many times, and I know that I won't be putting it away any time soon.
"You are what you choose to be today. Not what you've chosen to be before." -Wayne W. Dyer