The weekend before the one that just passed was one of the most dreadful weekends I've ever experienced. It was non-stop downpour rain all day for both Saturday and Sunday. Mother Nature couldn't have chosen a worser weekend to let it all out. The Toronto Ribfest, Taste of Asia, along with other numerous events were all set to happen that same weekend. A lot of them were cancelled, and in the end, the Mister and I couldn't go to Ribfest :( We were eagerly looking forward to clear blue skies, the warm sun shining down on us, while we munch away on yummy tender ribs.
The bright side is that we'll still be able to attend the Mississauga Ribfest which will take place at Celebration Square on the 18th. It won't exactly be the same (it's not set in a park and Carlsberg isn't one of the sponsors- the Mister really enjoyed drinking Carlsberg last year in the hot sun)... but ribs are ribs, and we'll be happy to attend any Ribfest.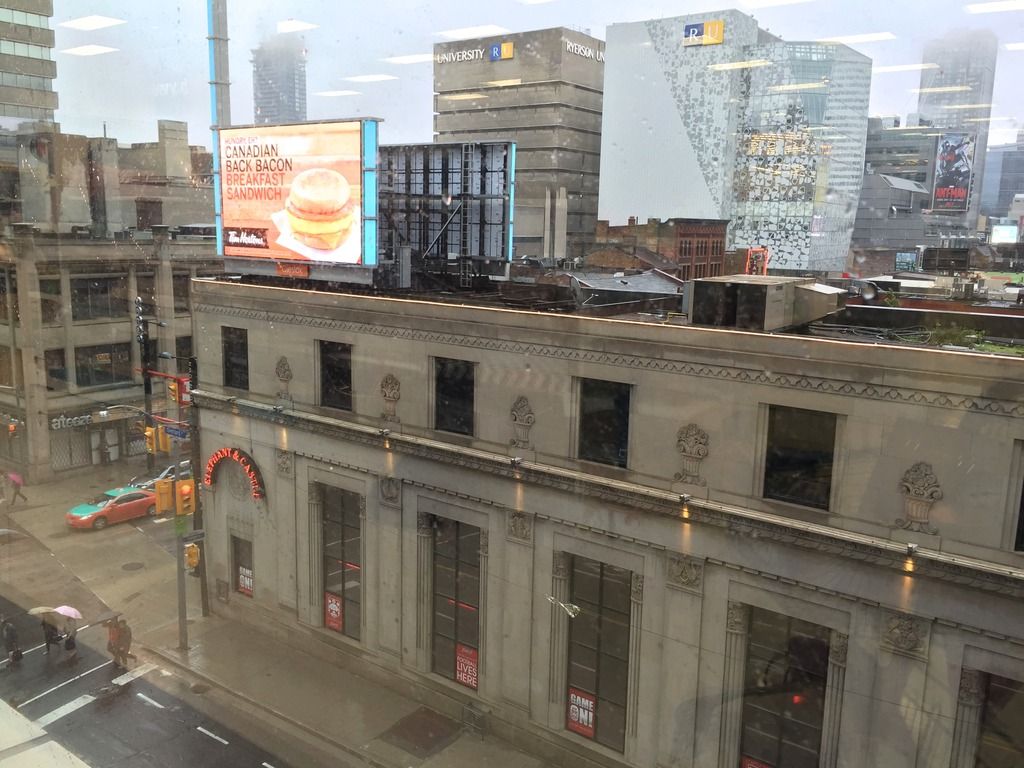 There's rarely ever a weekend where I don't go out. It's nice to go out when you're stuck inside slaving away at work all week.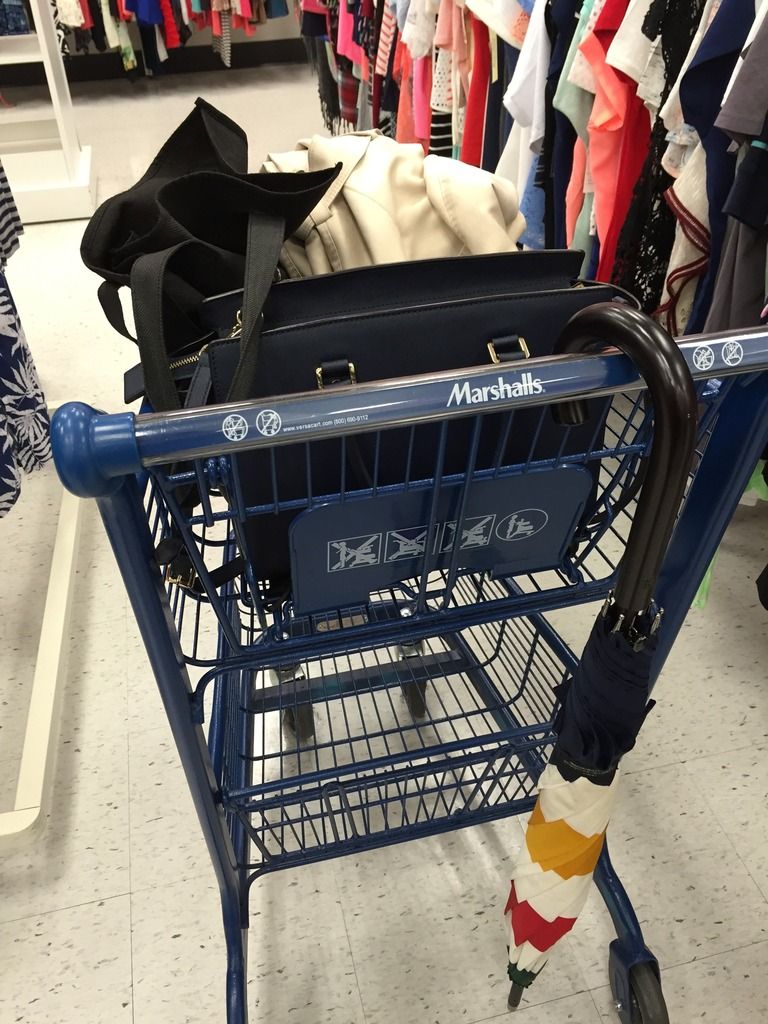 Because there wasn't much else we could do because of the weather, we enjoyed shopping at Marshalls instead.
Lately I've been
obsessed
with home decor.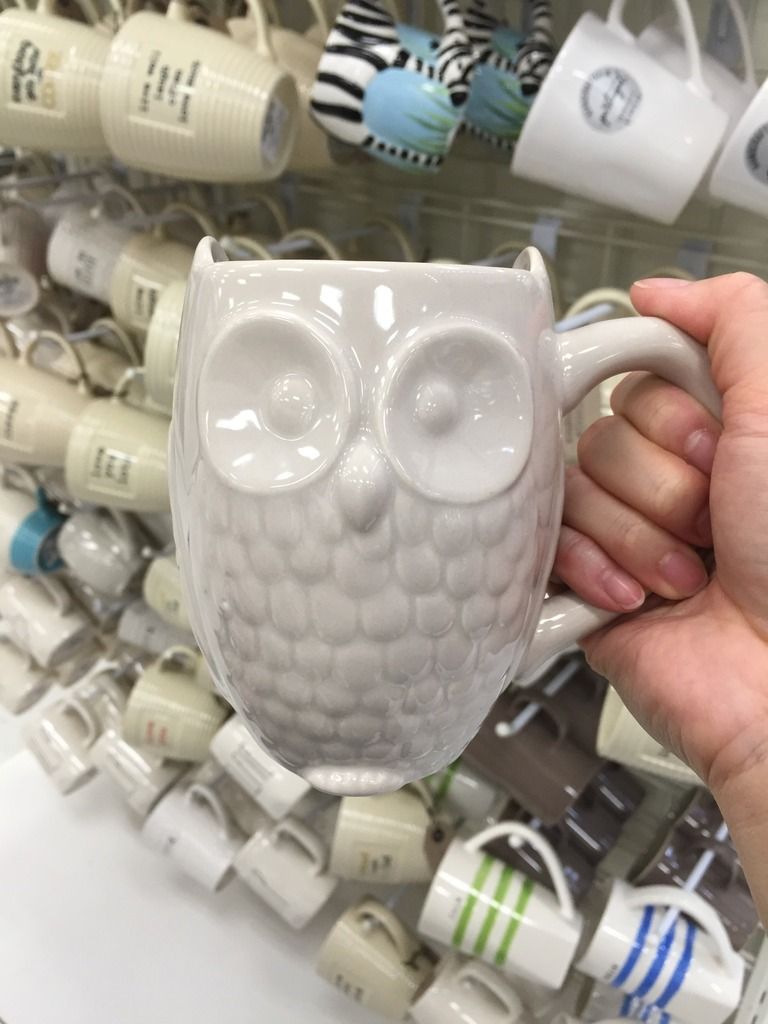 I didn't find that much that day, but I did manage to find this cute owl mug. I own a few mugs but a lot of them aren't cute or have much character like this one.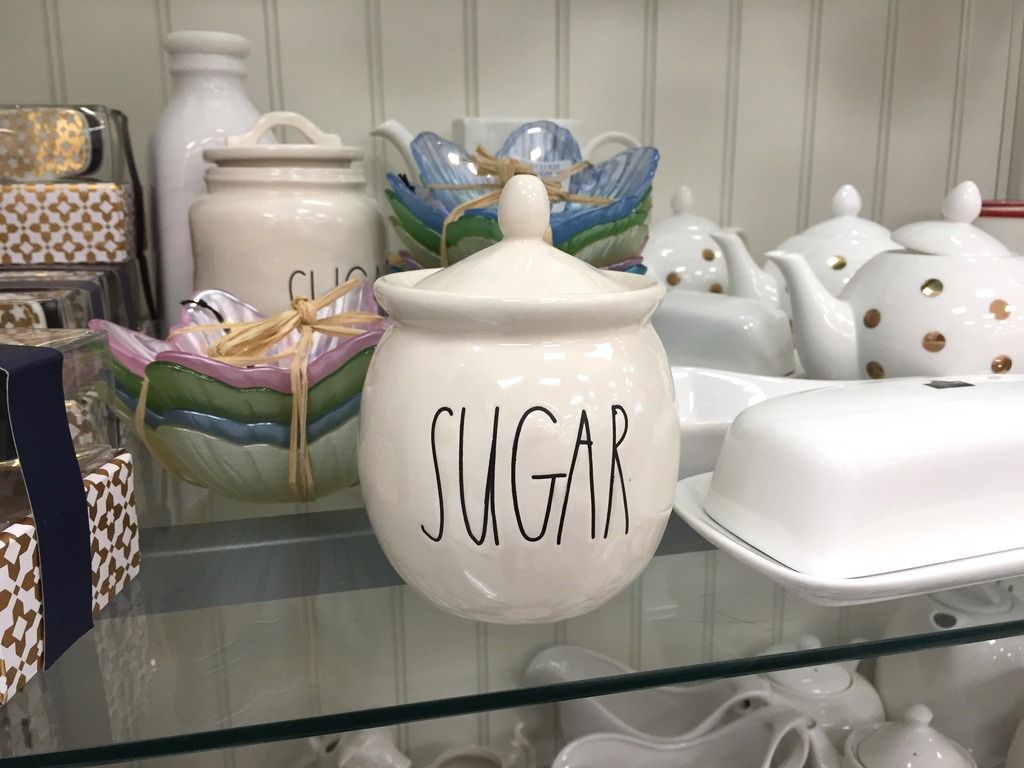 I also saw this cute sugar jar. I would have bought it if a salt jar was available too. This is exactly along the lines of what I want in my future kitchen. It's simple yet it has a lot of character.
I also came across this interesting book. I was close to getting it, partly because of the beautiful cover, but I knew that I hardly have time for any reading so I didn't get it. I looked up the book and apparently the author has a
blog
.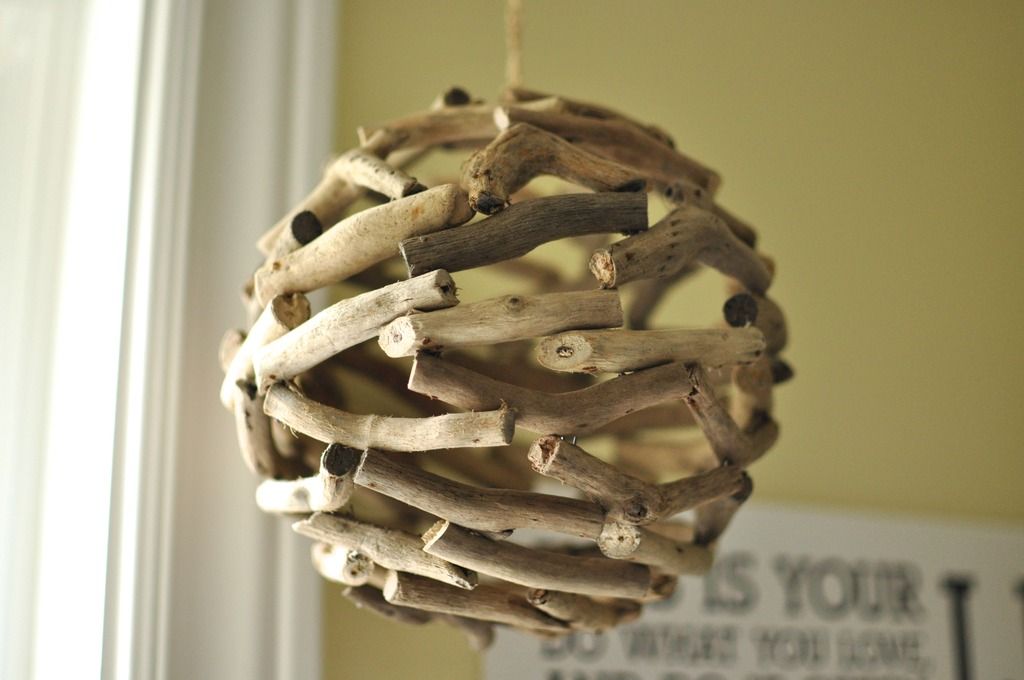 The other item I found at Marshalls was this cool wood stick ball. It's hanging right now because I have nowhere to put it, but I imagine placing it on some books on a table or even directly on a table in a living room or hallway.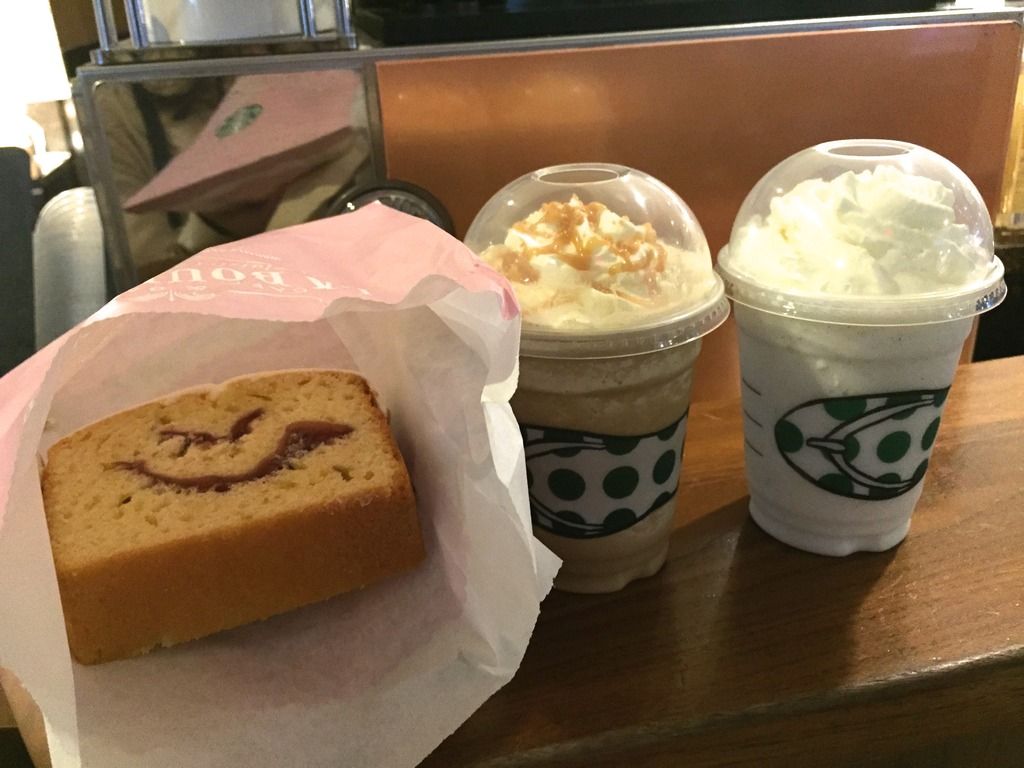 And to end the day, we dropped by Starbucks to get ourselves a Vanilla Bean Frappuccino and my favourite pastry, the Lemon Raspberry loaf. The barista mistook our order and made a Caramel Frappuccino. After correcting the order, she told us we could keep the Caramel Frap since it'd be thrown out anyway. Score! The Mister loves anything caramel, so it turned out perfect.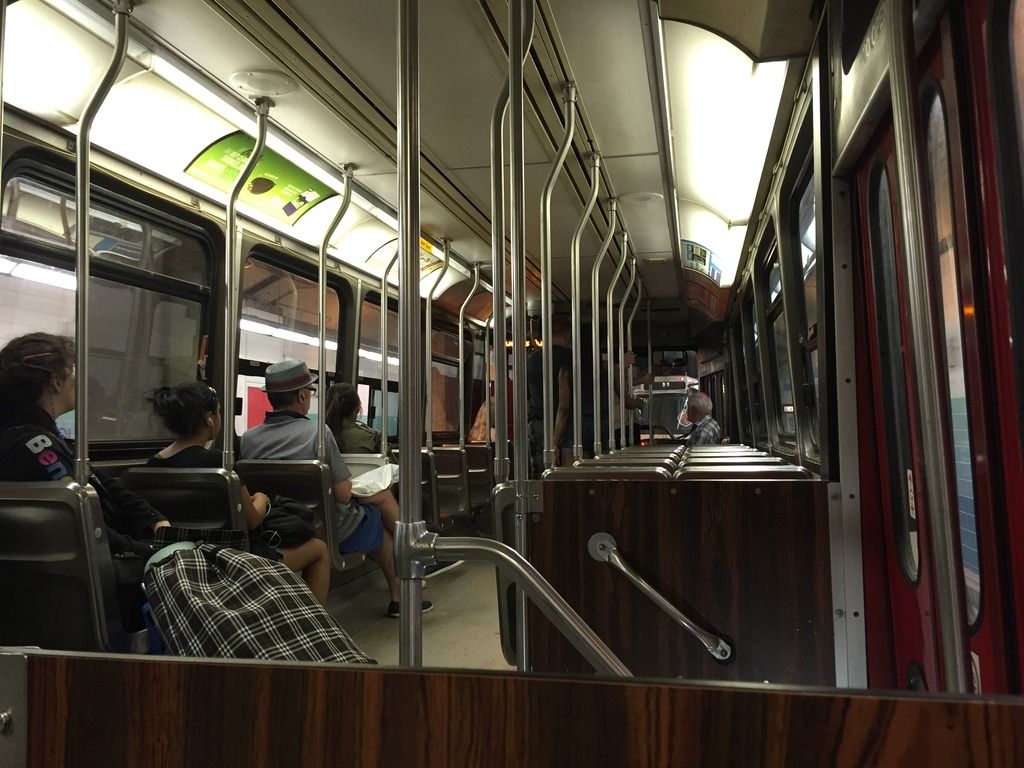 Although the weekend was a fail, the previous week before that was a very successful sunny weekend.
We went to the Toronto Waterfront Festival and it was a lovely day to be out and about. Queens Quay has been going under some revitalization for quite some time now, and recently they finally opened it up to the public. They have a sidewalk, a bike lane and the streetcars are much more easily accessible. We even caught a glimpse of the retro TTC streetcars! The waterfront looks much more inviting and open. Can you imagine living in one of those condos? How amazing it would be to be able to walk out everyday and enjoy the waterfront.
There were a lot of people who came out but the festival itself didn't have much for us to do.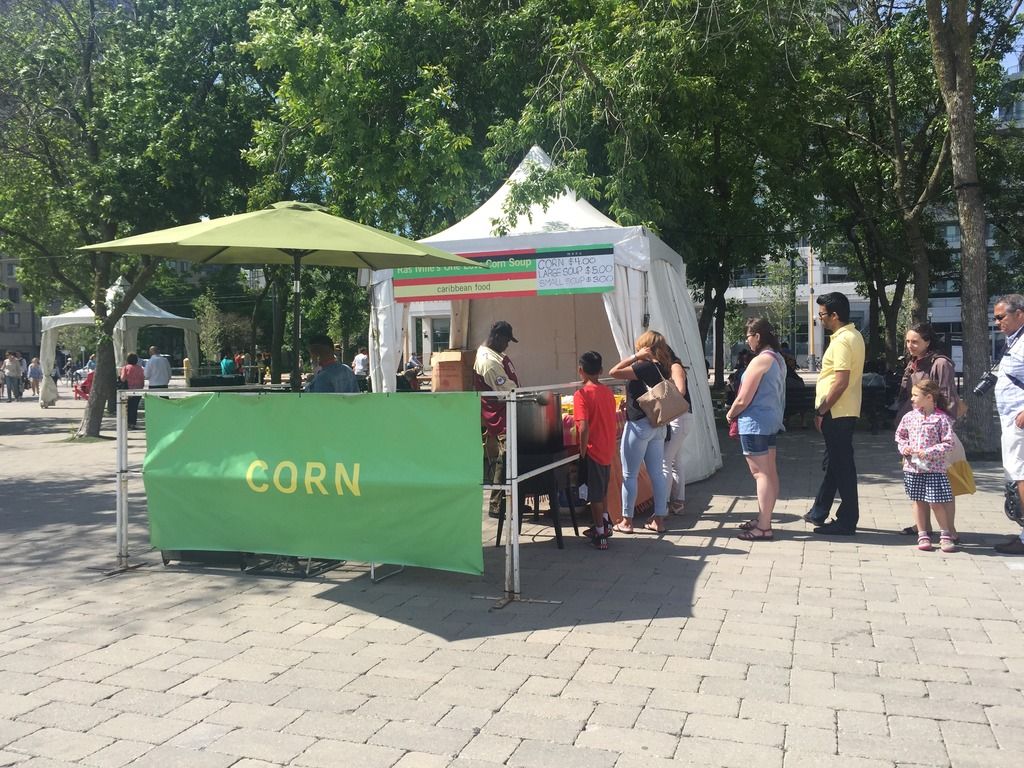 We also found that there wasn't that much food available. This festival would have been much better if there were more outside food vendors. We were starving and the one thing I was looking forward to eating from this festival was corn on the cob. This vendor served corn on the cob but they also served it Caribbean style! This was the first time the Mister and I have tried Caribbean food.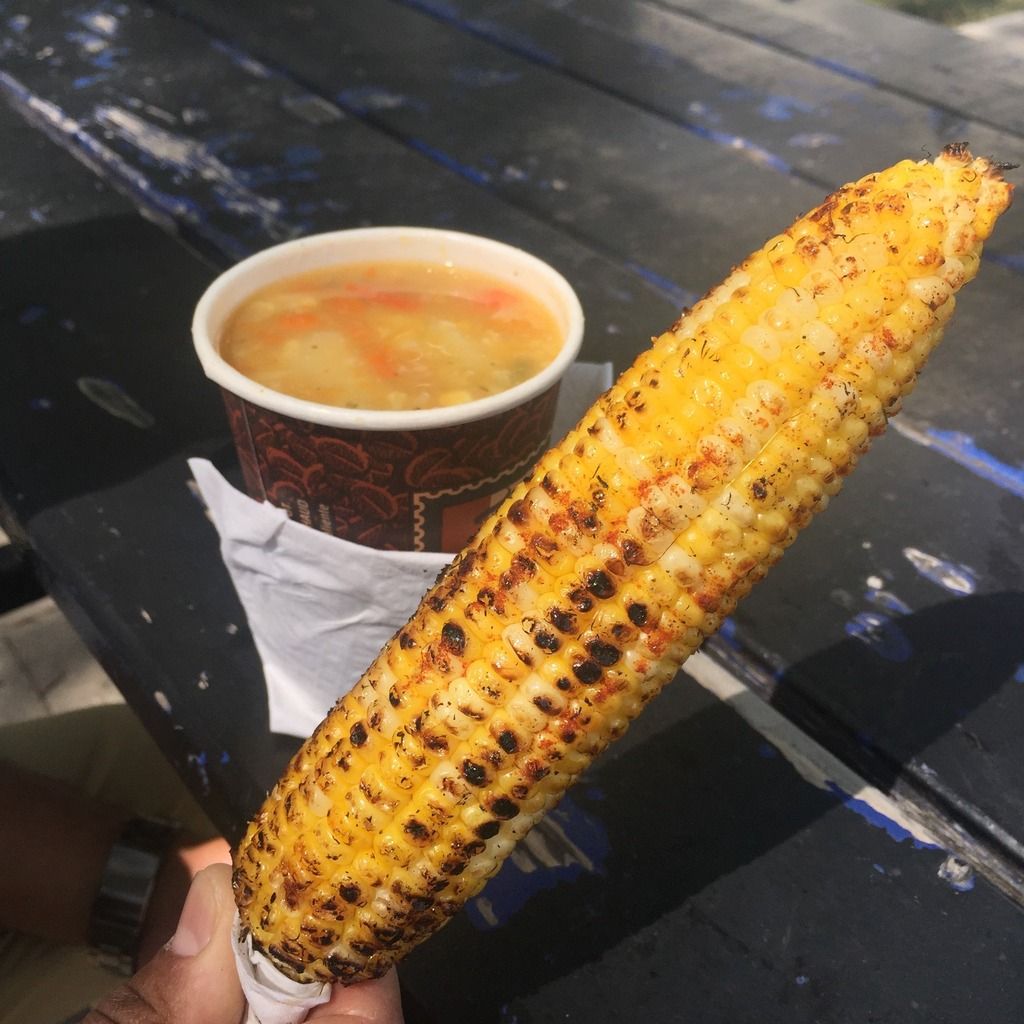 We bought the Corn Soup and the Corn on the Cob. They were both
delicious!
One day we'll try making the corn soup because it was really good (the Mister especially liked it). For the corn, the guy squeezed some lemon on it, basted it with butter and then sprinkled some seasoning on it (paprika?). Just seeing the picture makes me salivate. Nom nom nom.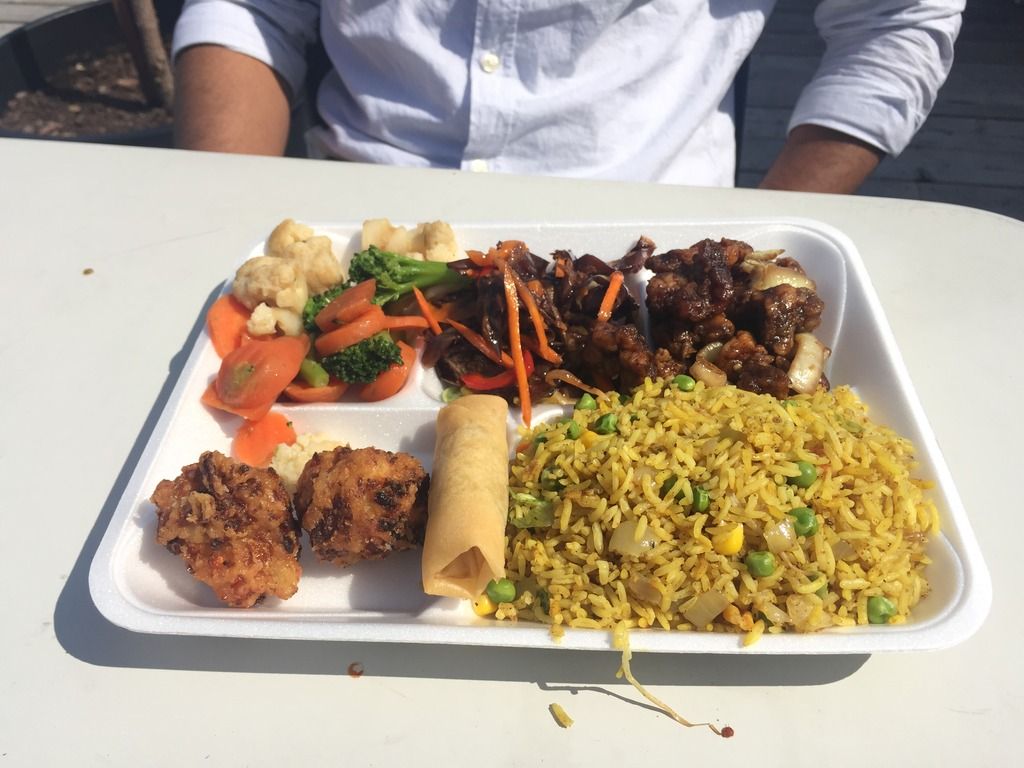 Of course, the above wasn't enough to rid us of our hunger. So, we wandered about and found a vendor that served some Indian Chinese food (we wanted to eat some Manchurian). A little odd to eat at a place like this but there wasn't much choices to choose from anyway. We ended up only getting two balls of Manchurian... oh well, better than nothing. Food was ok.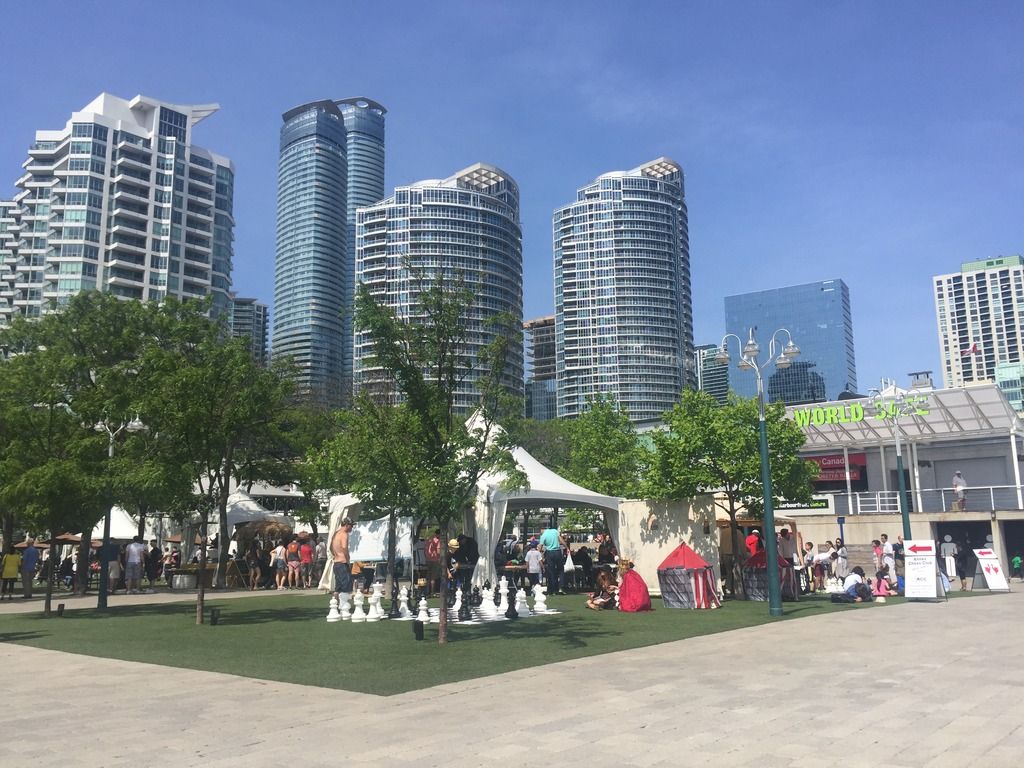 It was nice to be by the water and there were a number of games for kids to partake in. For adults, there were quite a few pop-up boutiques to look at. It was here I was introduced to two local boutiques (I love supporting local places).
The first boutique I looked at was this card shop called
Gotomago
. They're based in Toronto and they make some really unique witty cards that feature hand drawn illustrations. The ones I got above were only $2 each because they were considered imperfections (I can't even tell the difference). The Mister offered to pay for them hehe. I look at cards as pieces of art. I'll frame them in my future home and change them out as I please.
The other boutique we visited was this one called
Marmalade
. They make handmade jewelry also based in Toronto and are known for their fabric charm jewelry. The fabric charm jewelry didn't interest me, but these cute and dainty acorn earrings did! (Acorns is an inside thing). The Mister bought these for me, thanks love!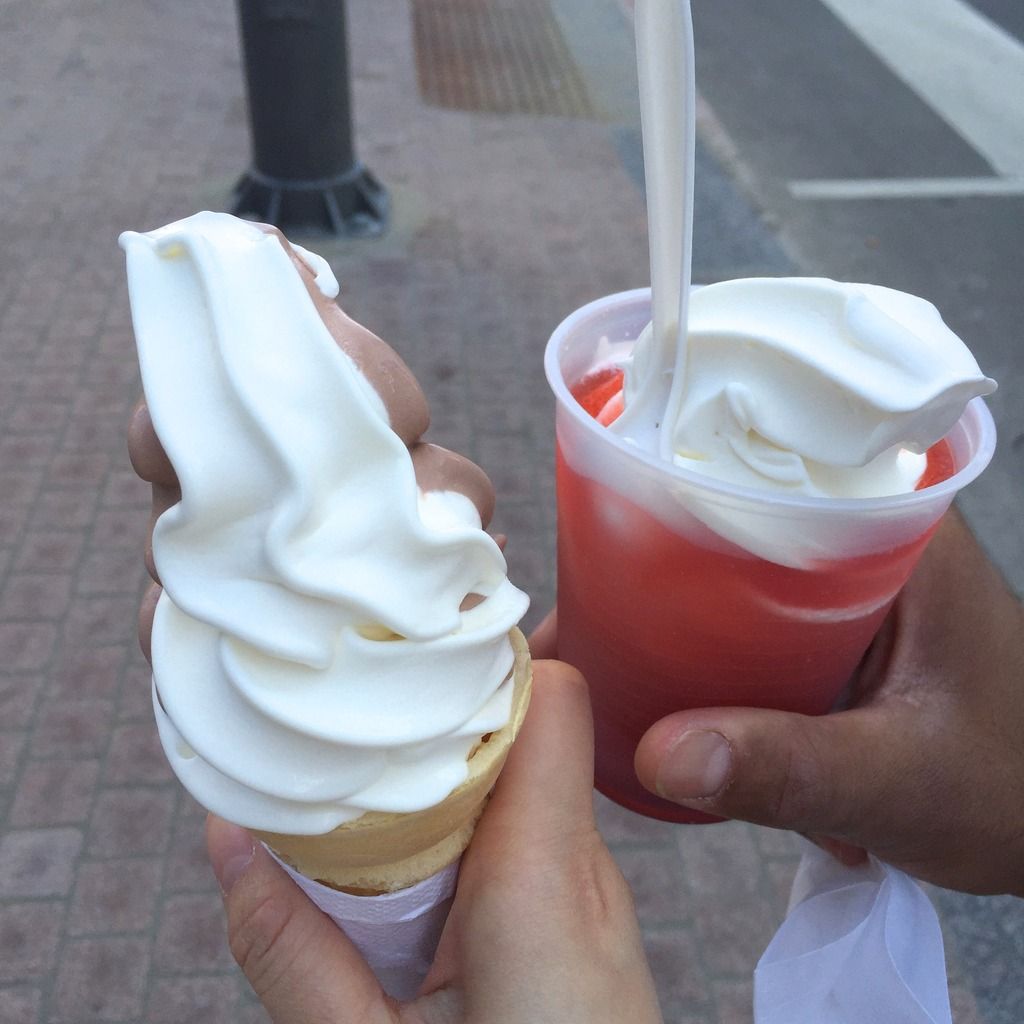 After browsing the boutiques, we walked along Queens Quay and got some ice cream from an ice cream truck (I had to lick the top because it was melting). I got a size medium and I must say, it was the most pathetic medium sized ice cream cone I've ever seen... so not worth it.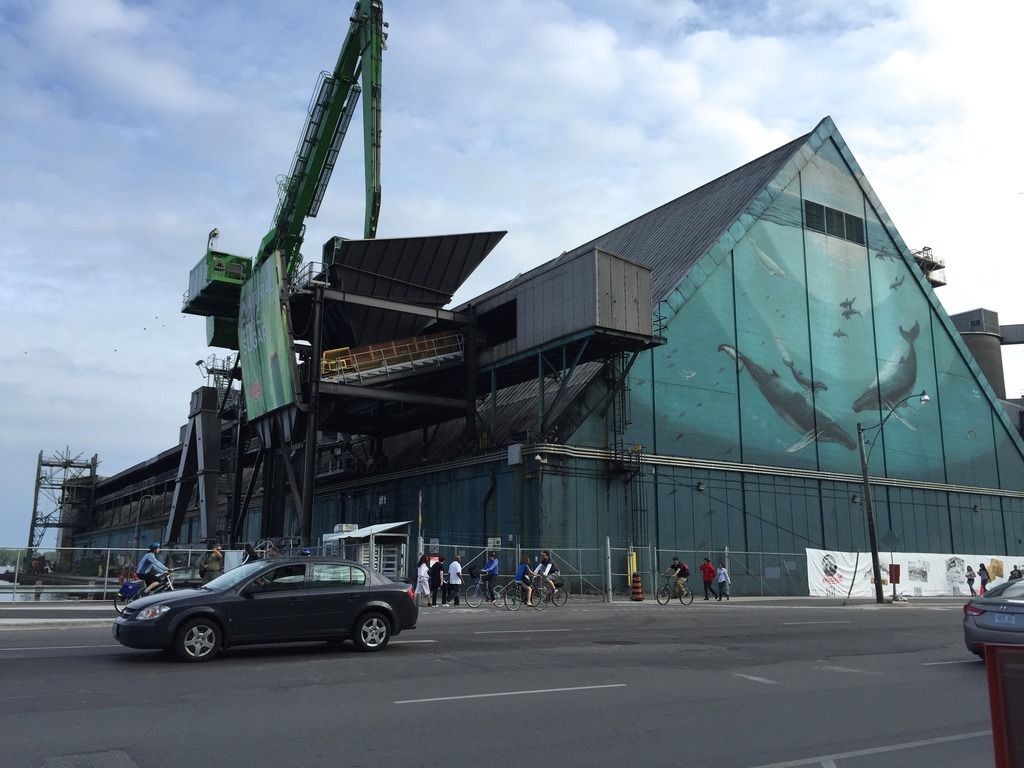 Along the way we came upon the Redpath Sugar Refinery (the sponsor of the festival).
Then we spotted a Loblaws nearby. I spotted their garden section so we decided to check it out. I had been needing some more plants for my garden so I got a basil plant for $5 and a tomato plant which was marked down to only 65 cents! What a deal! I managed to split it into two plants and they're both doing well in my garden now. We also went inside to grab me some fruit to bring to work. I love eating naval oranges, yum. Cherries were also on sale for $2.99/lbs.
On the way out, I spotted this message they had for the Pan Am games. At first I couldn't make it out, but then I stood afar and could make out what it said. So cool!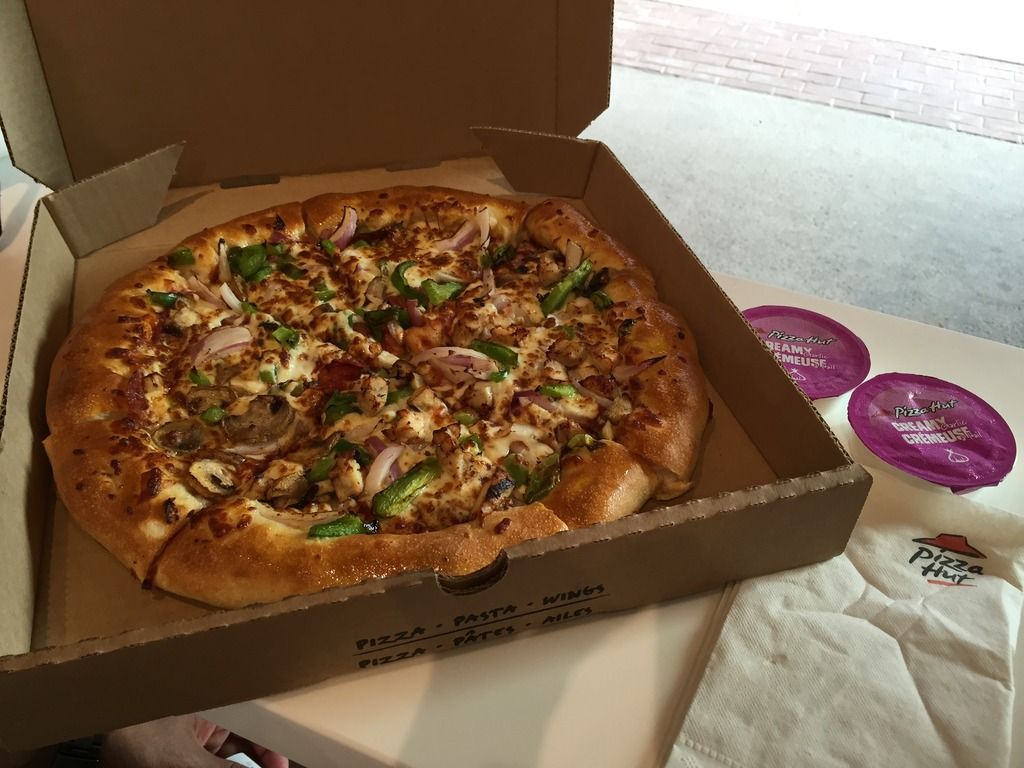 We ended the day by going to Pizza Hut! It was nearby and it's been forever since either of us had some pizza from Pizza Hut. The Mister and I have never eaten Pizza Hut together before lol. Pizza Hut is the best! We loaded up with our favourite toppings (pepperoni, green pepper, mushroom, red onion, and chicken on half of it). We also got cheese filled crust. Mmmmm.
"It's not happiness that makes us grateful; it's gratefulness that makes us happy." -David Steindl-Rast