Happy Friday!! I don't know who's reading or who you are, but I want to say thank you for taking interest in my blog. Thanks for sticking around even though I'm only blogging about my experiences these days. Back when I had more time, I blogged mostly about things I bought- makeup, clothing, decor... and did a number of reviews too. Although I try not to let numbers affect whether I continue to blog or not, knowing that there are readers motivates me too. I hope to make my blog more interesting and to have an eclectic blog once again soon. For now, I hope you enjoy this post I have for you today.
If you haven't already noticed, these purchases are completely outdated (back from May) but I've been meaning to share them with you so here goes...
For the Sephora VIB 15% off sale I mainly wanted to splurge on two items (the rest were necessities) plus two lipsticks.
The first item I splurged on was the Tarte Tartelette eyeshadow palette. I've heard so many rave reviews on this palette that I had to give it a shot; plus it's all matte so it's right up my alley!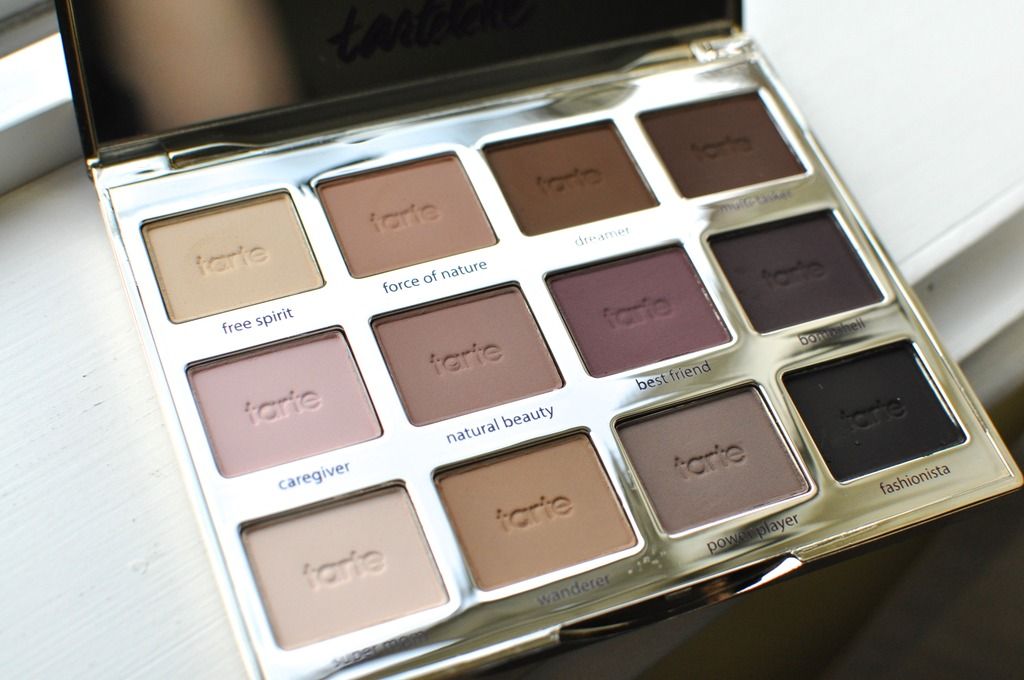 These shadows definitely live up to the hype. They're buttery, smooth and give a soft finish. I personally don't like eyeshadows that are too pigmented but these are great because you can do a natural look or build up the intensity. These eyeshadows remind me of Burberry shadows quite a bit- and I love those a lot. No swatches because I only had time to take quick pictures that day. This is by far my most favourite eyeshadow palette to date. I only own 2 other eyeshadow palettes because I'm very meticulous when it comes to buying them since I don't want to own a ton. I would highly
highly
recommend getting this, it's so worth the splurge.
Oh and side note, the original palette that came in the mail had a shattered eyeshadow (black) that got all over me and my sheets. I returned that one but they didn't have any more in stock at the time, so I had to buy this palette another day for full price. Still totally worth the splurge though!
The second item I wanted to splurge on was this Guerlain Terracotta Joli Teint Powder Duo. The packaging is less than what I expect from Guerlain but it is what it is.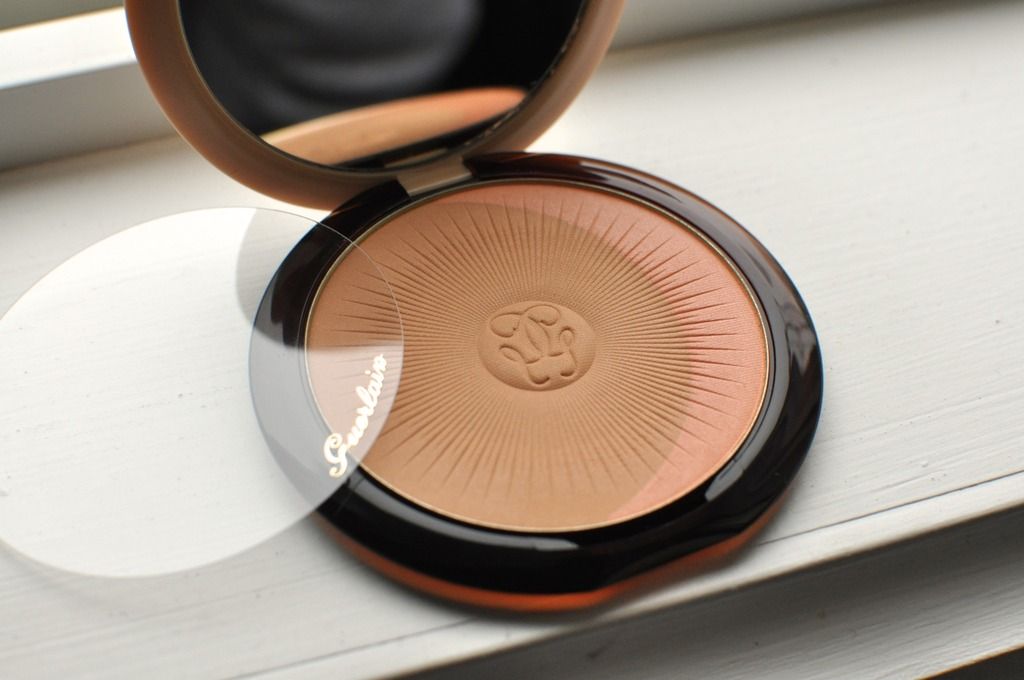 I got the colour "01 Clair Brunettes". I use this powder as a semi-contour/bronzer to give myself a beautiful glow. To me it falls into the "complexion powder" department. It's neither a foundation, highlight, bronzer or contour powder. It just gives the skin a beautiful flush of colour, a healthy glow.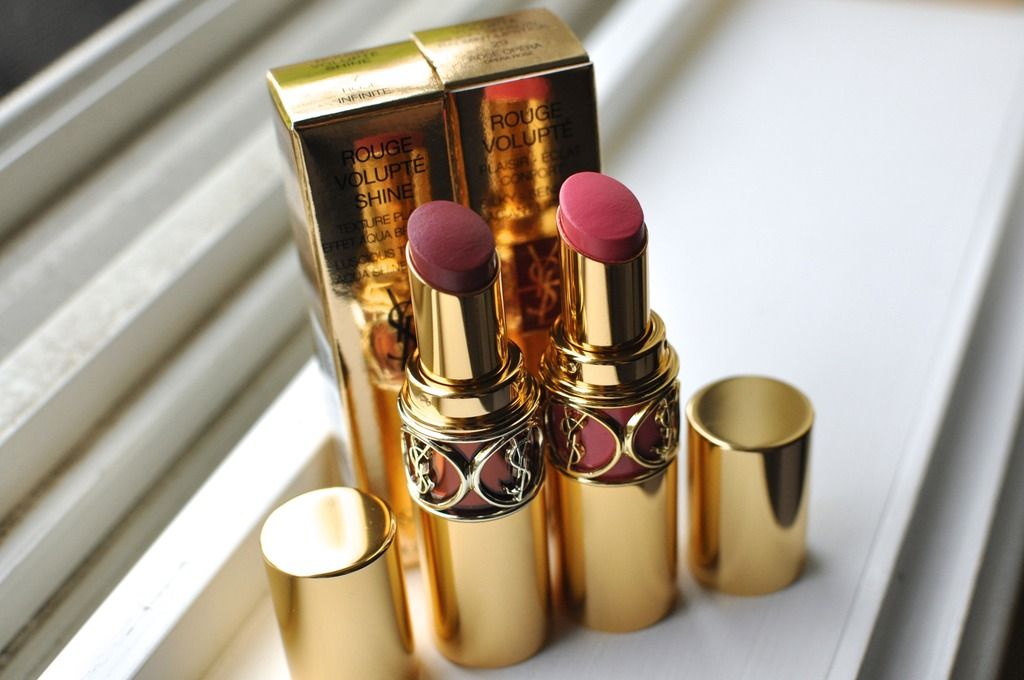 And the last major splurges were on these two lipsticks from YSL. Right: YSL Rouge Volupte Shine "Rose Infinite" #7; left: YSL Rouge Volupte "Opera Rose" #29. I own so many YSL lipsticks already but that's because they're my favourite to use. You'll always find a YSL lipstick in my purse, it's total love!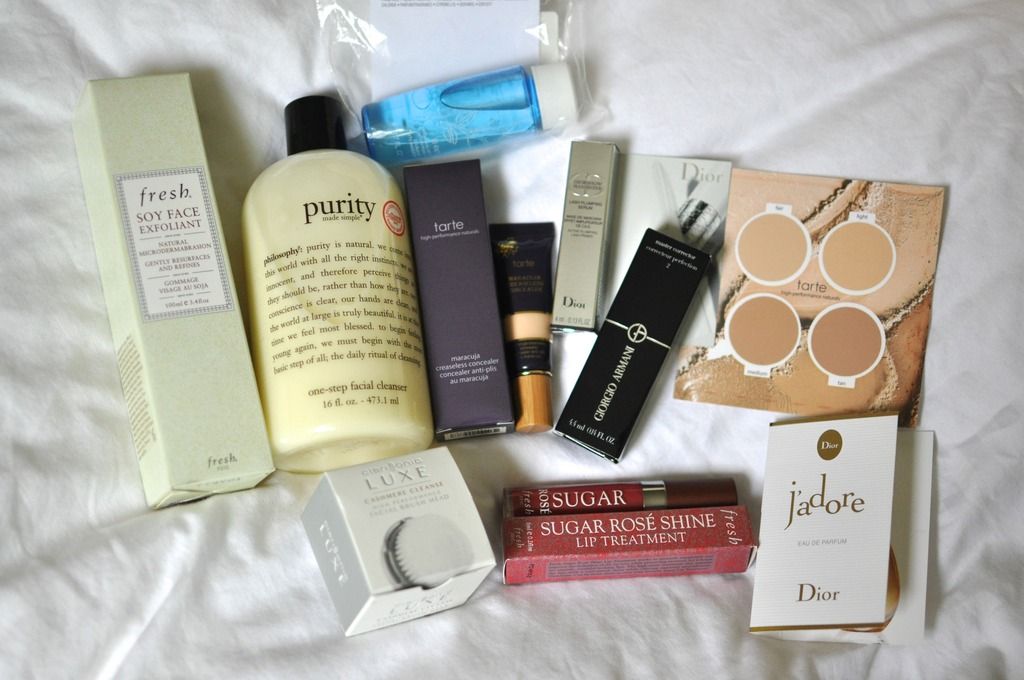 And here is the rest of the stuff I got from the Sephora sale. Most are just necessities like the Fresh Soy Face Exfoliant, Philosophy Purity Cleanser, Giorgio Armani Corrector, Tarte Maracuja Concealer (this is new to me but concealers are a necessity for me). I also picked up the Fresh Sugar Lip Treatment in "Rose" and a new Clarisonic Luxe facial brush head in Cashmere. I usually buy the Sensitive brush head but this one looks promising. The rest are samples and 100 points redemptions.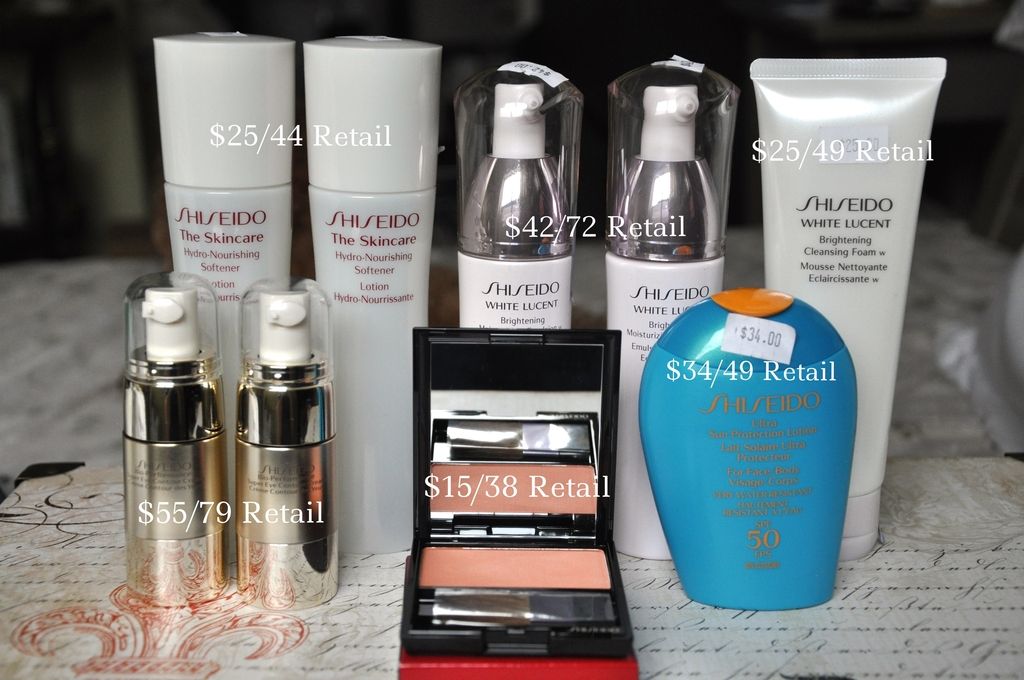 Then back in May my mom and I attended the Shiseido Warehouse Sale. That day was the day my mom and I spent the most we've ever spent from going to the sale over the years :S My issue was that I ran out of a lot of my skincare items. The sale came just in time for me to replenish them.
I only bought one makeup item this time around. If you look at the sale back in
November
of last year, you'll notice that the price for the White Lucent Emulsion went up. This was also the case for some other skincare items at the sale.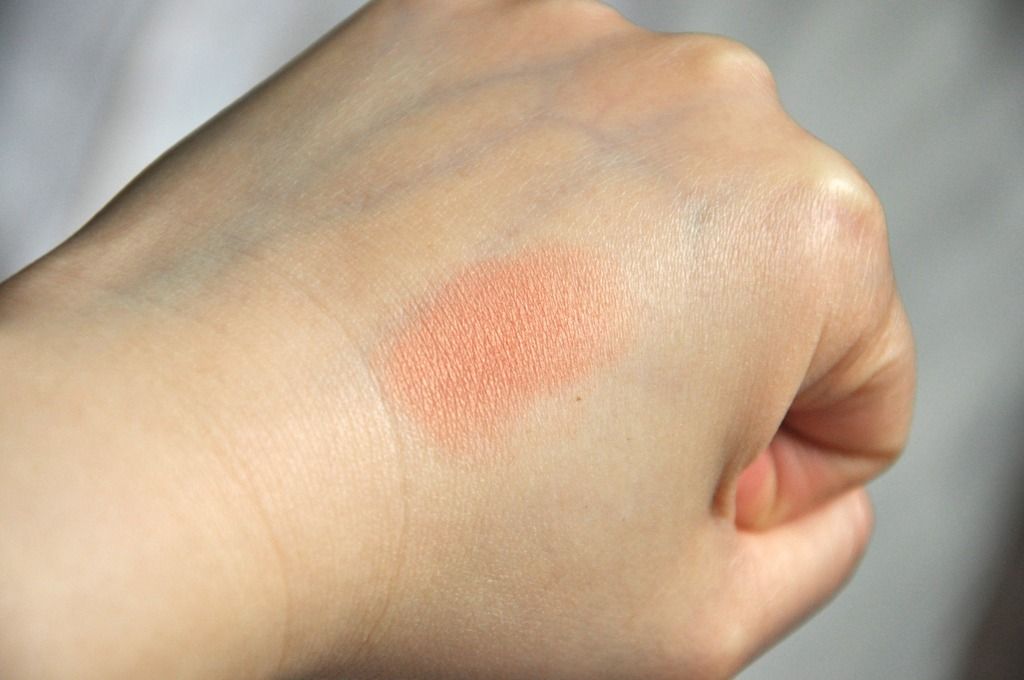 The blush I got is called "Starfish" #OR308. I haven't had the chance to wear it yet but I will soon. It's a very Spring/Summer colour and looks very pretty in the pan.
And that's my beauty haul for the Shiseido Warehouse and Sephora VIB sale. These two sales coincide with each other in the same month twice in a year. Around these times I always find a hole burnt into my wallet. Sigh... the life of a beauty enthusiast.
Bonus pic! I'm reorganizing my makeup collection and have come to the conclusion that these empty boxes of packaging have got to go. I have a hard time letting go of packages sometimes and end up accumulating them until there's too much clutter. At that point I finally give in and feel okay with chucking them all out lol.
Oh and one more! Shoppers Drug Mart sent me Burberry's new perfume sample in the mail. The packaging just for the perfume sample was pretty detailed and I was quite impressed (good job Burberry!). I am in love with the scent. Now there are 4 perfumes I want to get my hands on: Prada Candy Florale, Marc Jacobs Daisy Dream, Dior J'adore and Burberry My Burberry. They all smell so divine. Why am I such a perfume addict...?!?!
This weekend the Mister and I are going to the Toronto Waterfront Festival. I hope it'll be fun!
"Isn't it funny how day by day nothing changes but when you look back, everything is different?"- C.S. Lewis