Recently one of my favourite youtubers,
BeautifullyInspired1
, has announced that she will most likely not be making any more videos :( I loved her channel because she always had amazing hauls and bought from makeup brands that I'm more so interested in. It's hard to find someone on youtube who buys a lot of prestigious high end makeup such as Chanel, Dior, Guerlain, YSL, Givenchy etc. And it's even harder to find someone who features the products in front of the camera the whole time (not that I don't like seeing people's faces; it's just that sometimes people are too hasty when showing things). I'm going to miss her Favourites videos because she always provided good swatches and gave thorough yet straight to the point reviews. Still, I wish her the best and at the very least we can still catch her on
Instagram
.
Her leaving Youtube reminded me of my blog (no, I'm not leaving yet so hold on to your horses), I've just found myself a little overwhelmed and a bit burnt out since blogging about Montreal. Those posts are super picture heavy and a lot of time and work is put into them. Since I only blogged once on non-related Montreal material back in May, I have a lot of catching up to do.
I have been busy with work (what else is new?), busy with gardening and busy having fun on the weekends with the Mister. Because Spring had just arrived, there wasn't that much to do yet in regards to festivals and our summer plans. So, we mostly just spent our weekends shopping and eating out since we won't have much time for that later.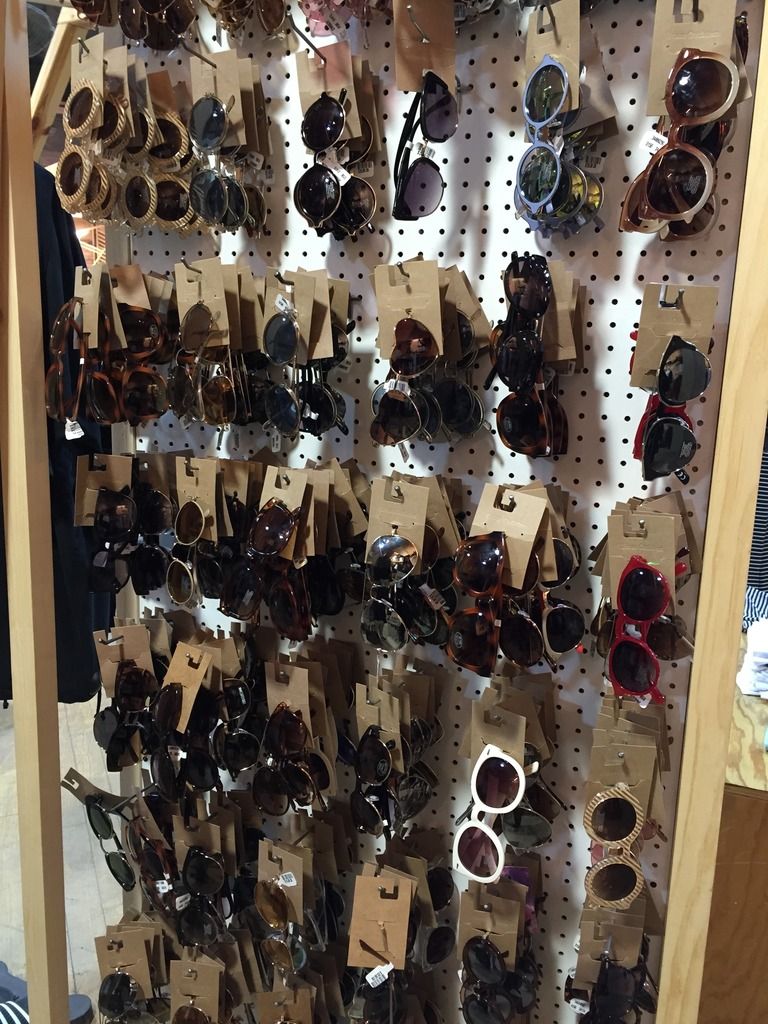 I watched and envied
Claire Marshall's Sunglass Collection
so much that I wanted to have some cool unique sunglasses too. Unfortunately I don't have hundreds of dollars to throw around, so my best next course of action was to settle for some cheaper alternatives (usually I'm totally against cheap sunglasses). But, Claire herself owns some cheaper alternatives herself so I figured it couldn't hurt.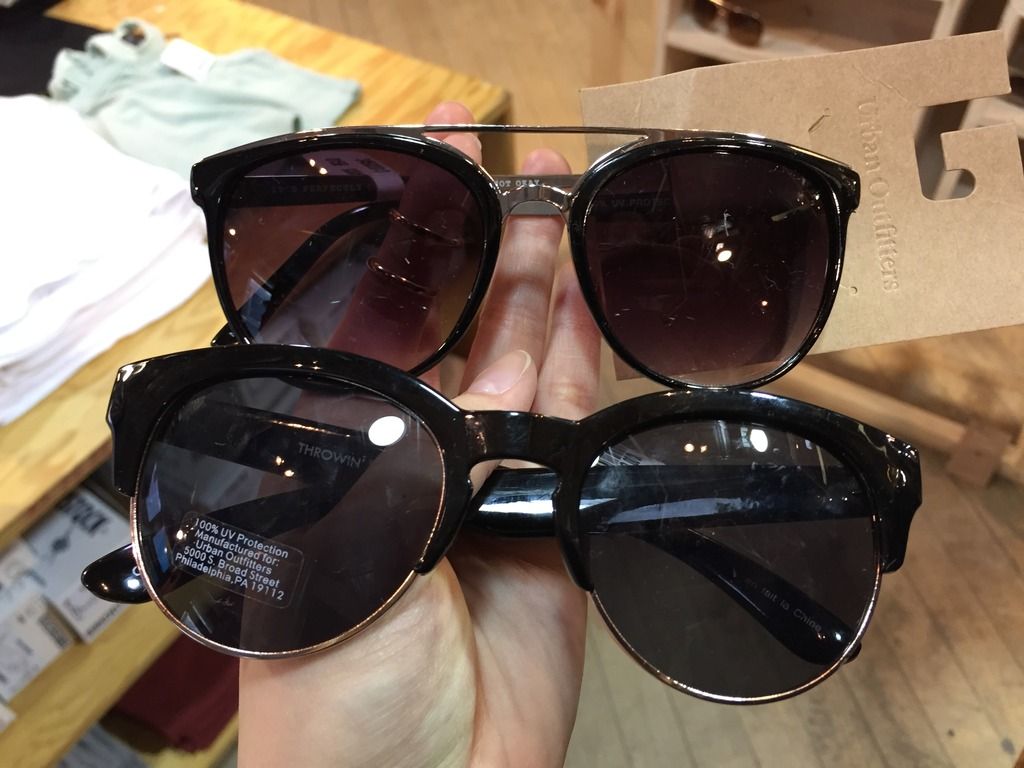 I found these cool shades at Urban Outfitters. I loved how they looked on me and they were different from what I own and have that cool factor because of the metal detailing. I didn't end up getting any of them though... although I loved how they looked, I couldn't get over how cheap they felt. Sadness.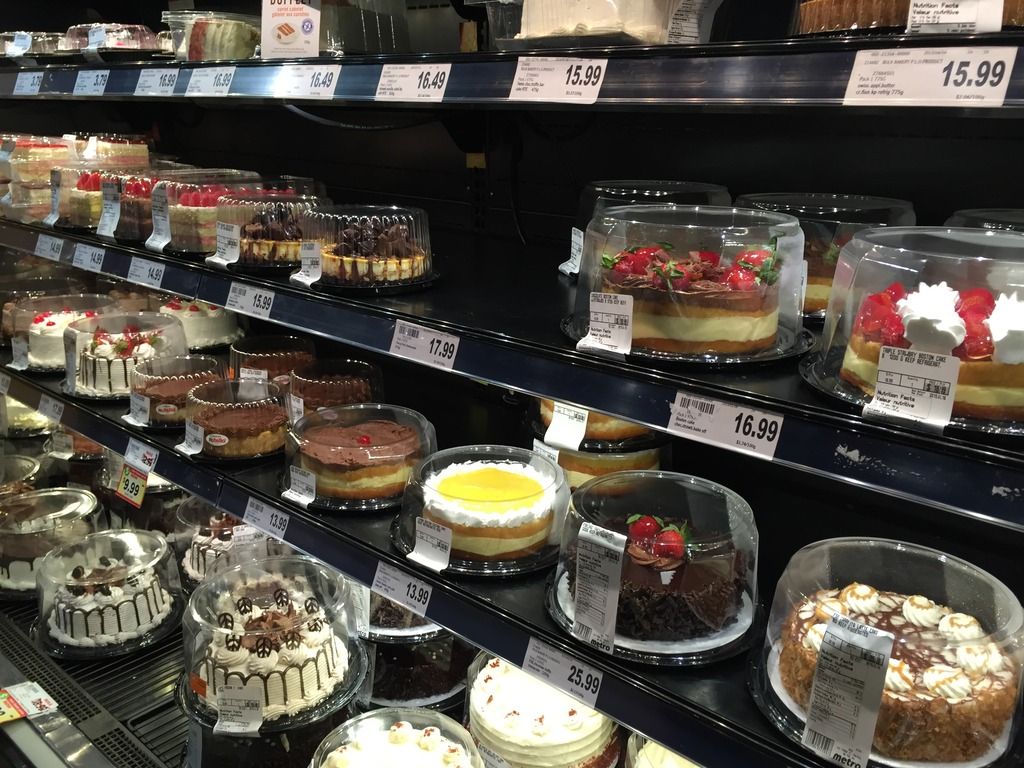 That same day we went Metro and bought a slice of velvet cake to feast on at home.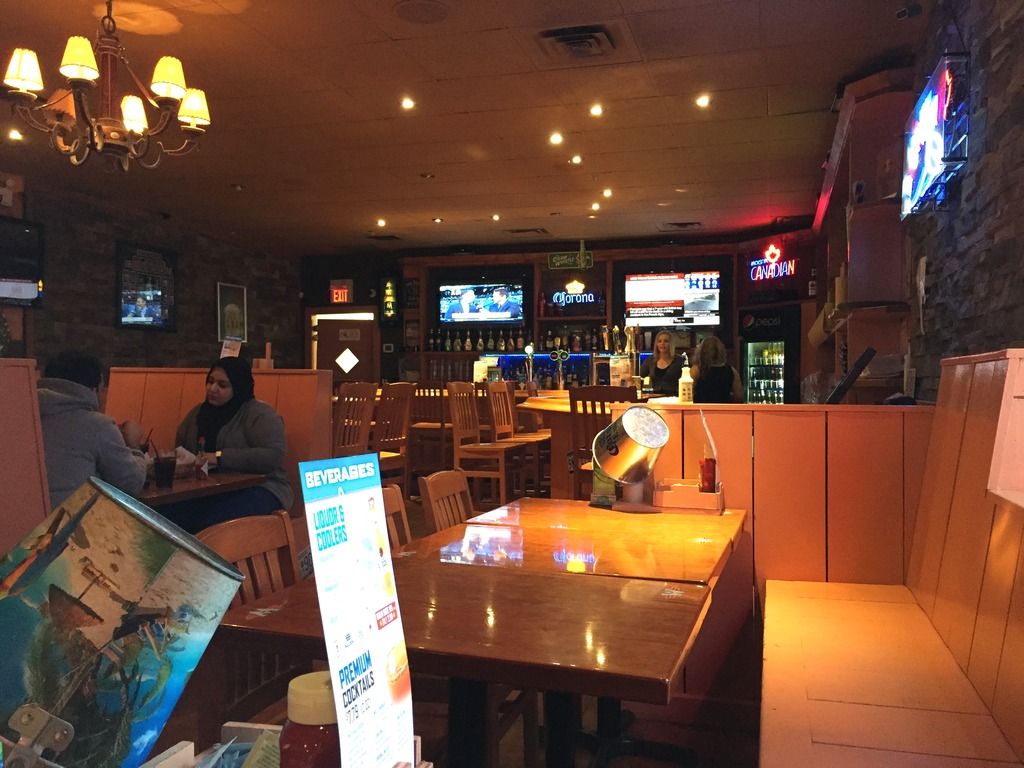 Wild Wing
431 Yonge St., Toronto, ON M5B 1T3
Taken from the site:
"On, March 17th 1999 Wild Wing took flight with a humble grassroots beginning in small town Sunderland, Ontario. Since then Wild Wing has become one of the fastest growing family restaurant franchises in Ontario. Our growth has been attributed to providing the freshest quality food, the best customer service, and the most unique atmosphere.
Whether you come with family or friends your visit with us is sure to be memorable. Our award winning Chicken Wings are served in 101 flavours . The big salads, Wild fries, amazing appetizers and the tasty wraps are sure to curb your appetite. Get'em to go or stick around and enjoy the atmosphere."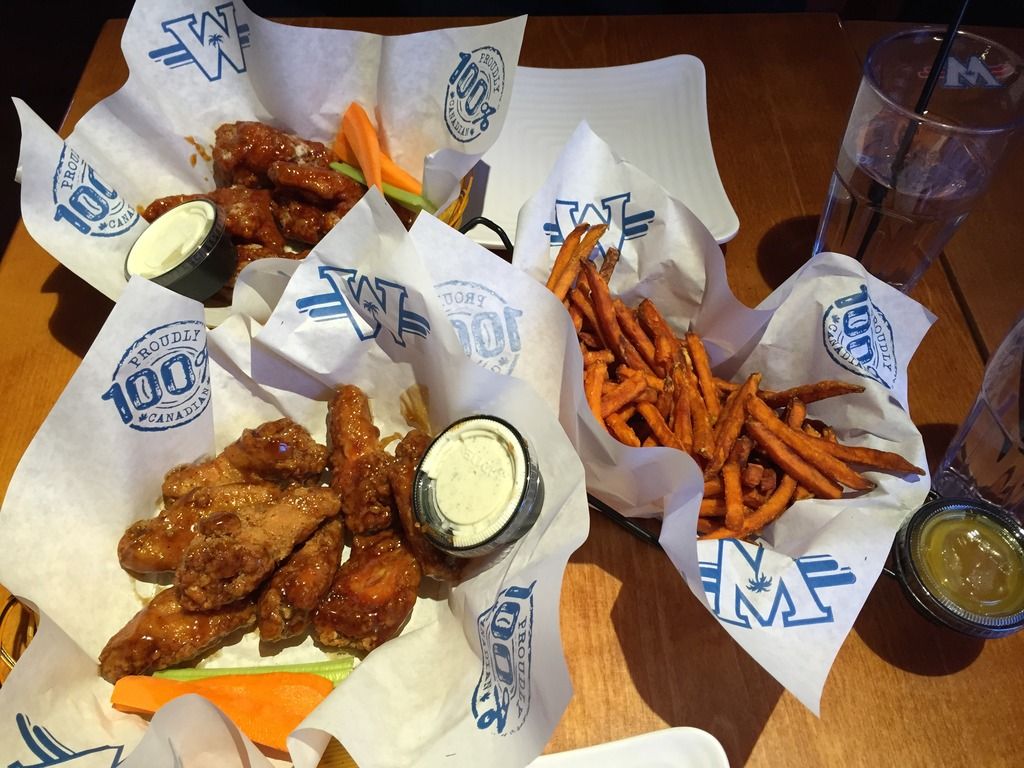 For dinner, we ate at
Wild Wing
. This was the first time we sat down and ordered an actual meal from Wild Wings. The place wasn't packed but it was empty either. Just a small group of people sitting down to enjoy some chicken wings. There were many tv screens, and of course, all of them had some sort of sport playing on. This is a great place for sports fans to come together to eat and watch the game.
Service was a bit slow but I think it's because everything is made fresh ready-to-order. Choosing a flavour is hectic because there's so much to choose from if you don't know where to begin or what you like. I have always loved Honey Garlic so I always get that no matter where I go. I forget what the other flavour we got was... but I did end up liking it. The sweet potato fries were hella good; especially when you dip it in the mustard sauce it comes with.
Overall: Ambience A-, Food A+, Service B, Price B.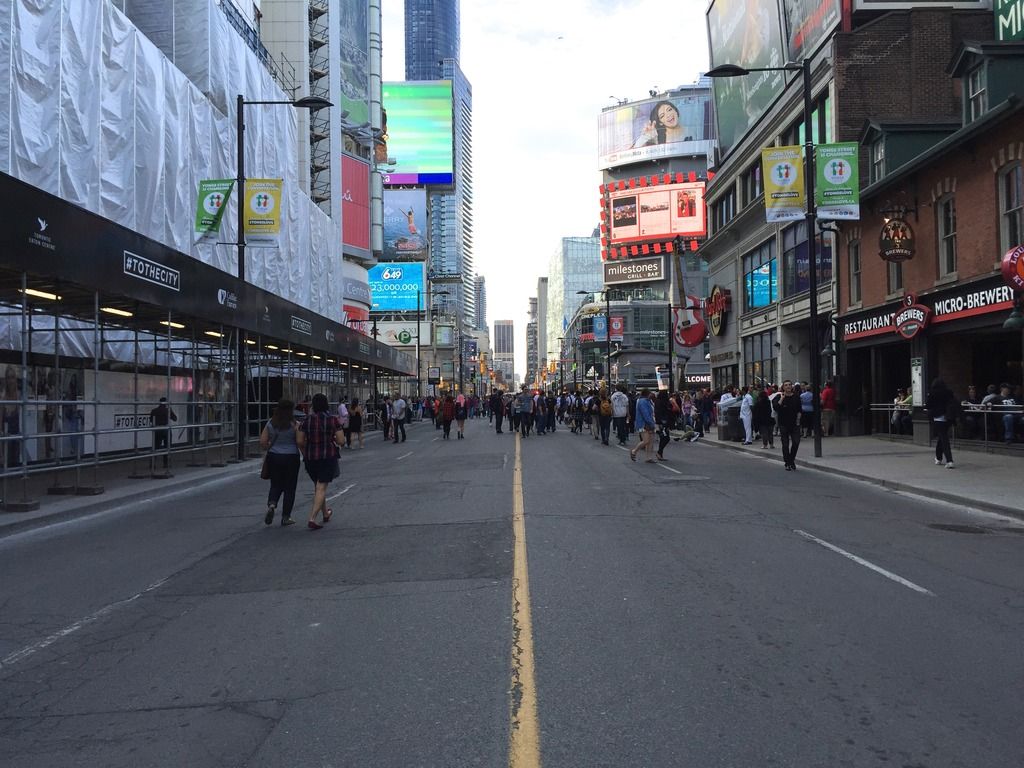 Another weekend there was the Youtube FanFest that took place in Toronto. I was hoping to see a glimpse of
Superwoman
but we only stood there for like 2 minutes and got bored so we left before we saw anyone.
Sbarro
220 Yonge St., Toronto, ON M5B 2L7
Taken from the site:
"We have nearly 60 years of experience bringing Italian favorites to customers worldwide. Today we're moving forward, growing across the globe and looking toward the future."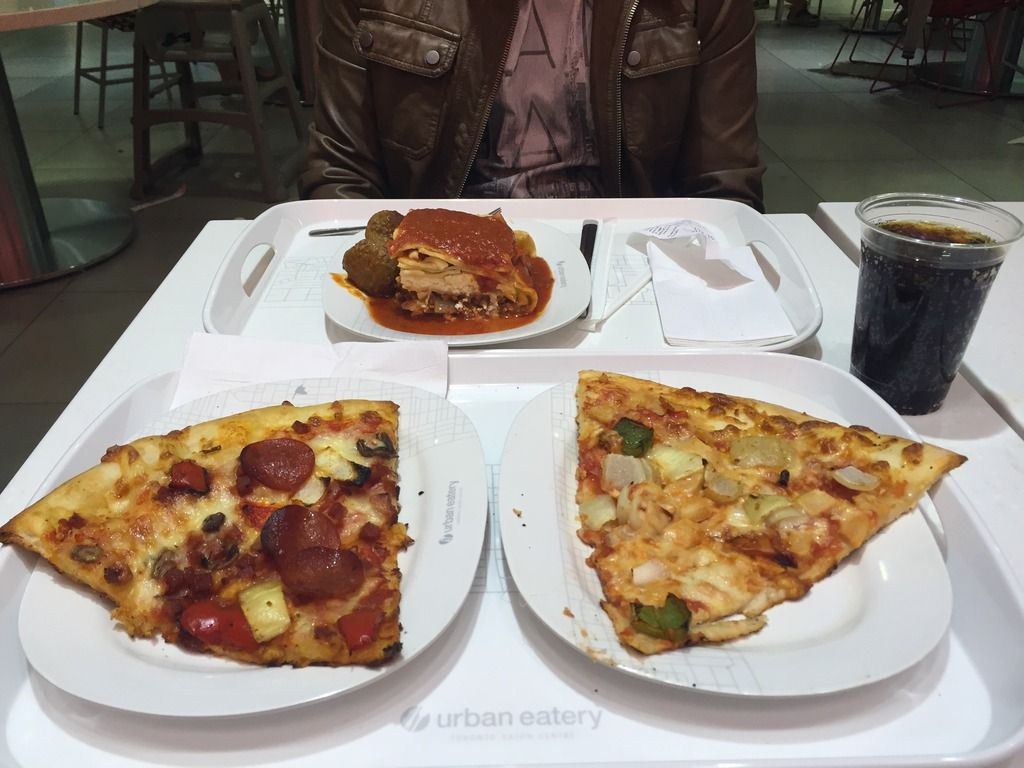 That day we ate at
Sbarro
(the one located in Eaton's Urban Eatery). The service was average like any other fast food vendor. They did at times seem a bit hasty and all over the place though. Honestly, the food (at least at this location) wasn't that great. To basically put it... we prefer Pizza Hut and even Pizza Pizza over this any day. The lasagna and the side of meatballs was also nothing spectacular.
Overall: Ambience N/A, Food C+, Service B-, Price C.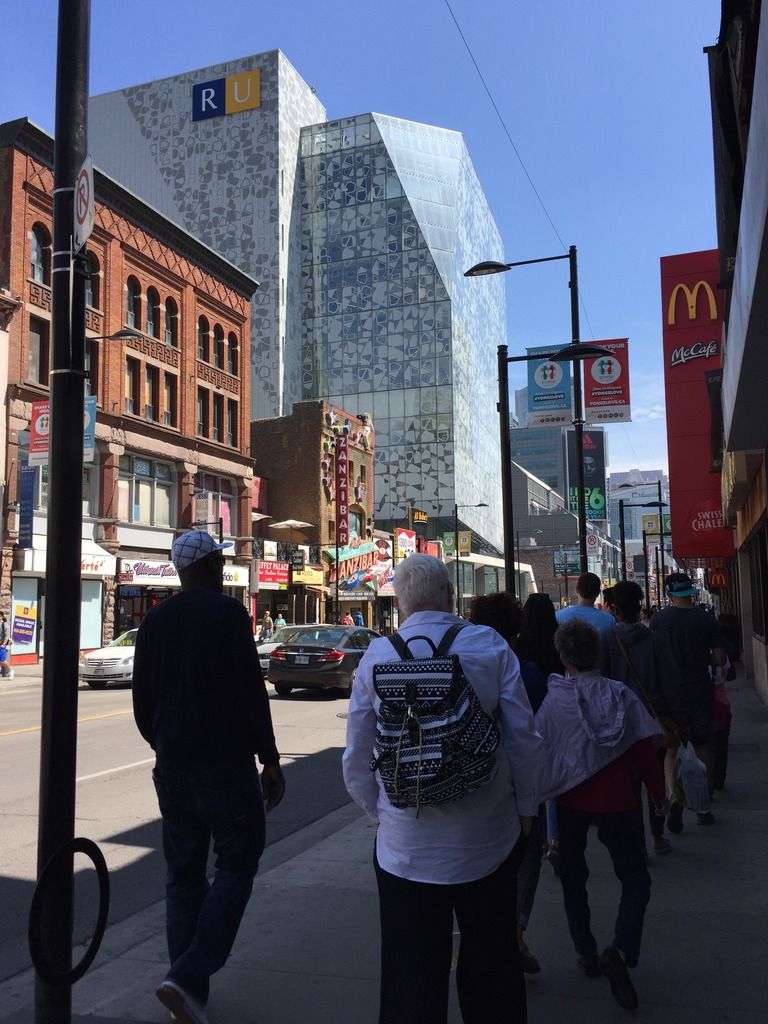 The Ryerson Student Learning Centre looks pretty good. It does mimic those cookie cutter condo buildings though what with all the glass and everything.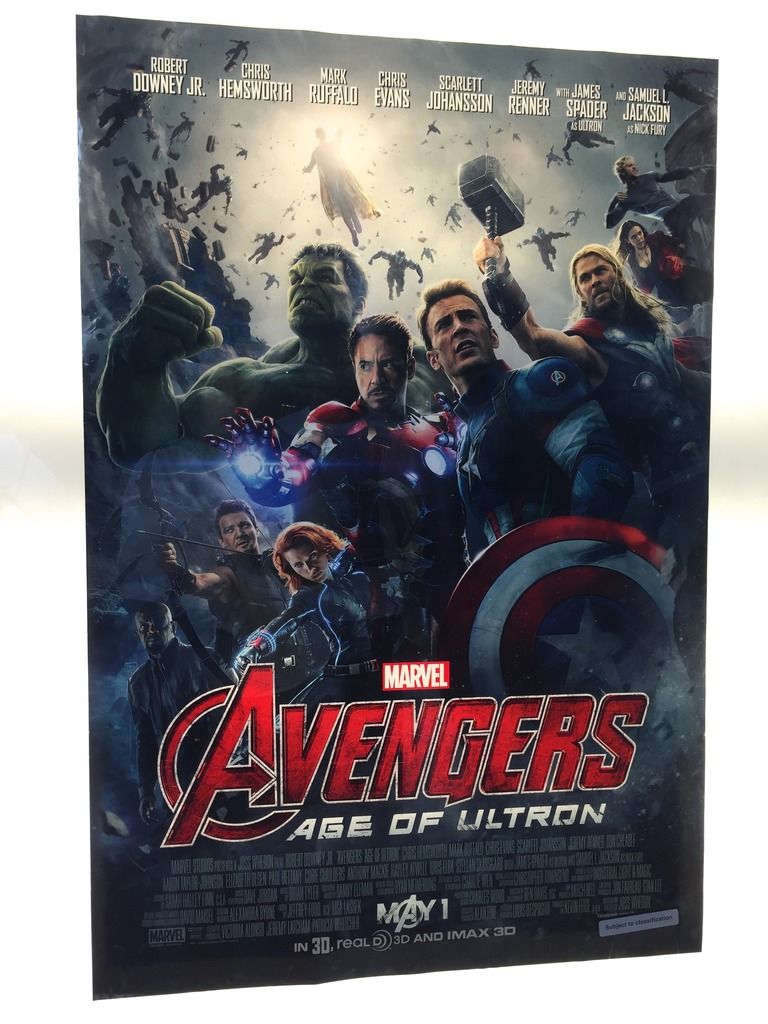 One week we went to the Scotiabank Theatre to watch Avengers Age of Ultron but unfortunately the system was down so we couldn't even watch it. They refunded us our online bought tickets by giving us 4 movie vouchers which was a pretty sweet deal. So, the following week we went back to watch it in IMAX. I've never watched any movie in IMAX before so it was pretty interesting. The 3D glasses are so much better than the ones they hand out at regular 3D movies because they're more comfortable and they block out your peripheral view so you can focus strictly on the screen.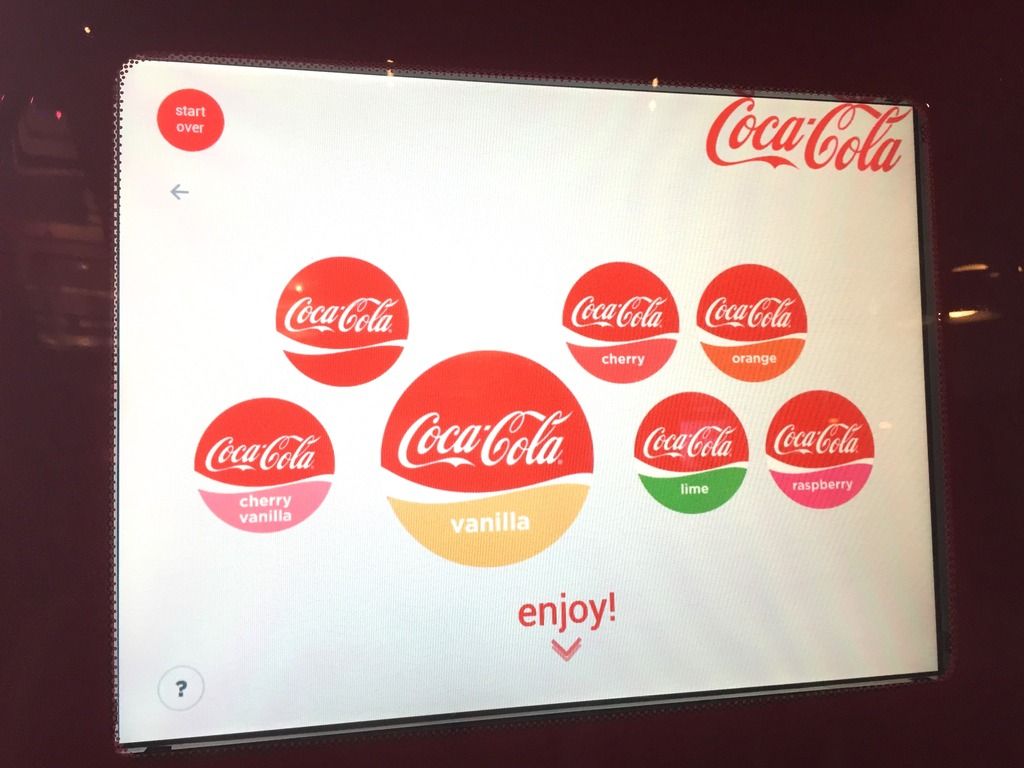 The movie was good but I can't compare to the previous ones because I honestly don't remember them haha. I give it 8/10. Oh, and to our surprise, the movie theatre had Vanilla Coke! Among other flavours too!
You know what other movie I'm excited for? JURASSIC WORLD! I'm a huge fan of Jurassic Park and I'm totally psyched for the new edition coming out just as much as when The Hobbit came out :D
The Mister and I have moved on to our next addiction... and that is breaded chicken wings with honey garlic dipping sauce from Pizza Pizza. Oh man. We get the 20-piece and share. It's so hot and crispy and way cheaper than Wild Wings.
Osmow's
600 Lakeshore Rd E, Mississauga, ON
We even got addicted to eating shawarma from
Osmow's
at one point... but that was short-lived because we can't stand the long line for it. The food is hella good and worth the wait, but sometimes we just don't have the time for it. Service is quick for what they do though and it's definitely high pace. Establishment looks crummy and a bit dirty. It's more of a grab-and-go kind of place.
Overall: Ambience F, Food A+, Service A-, Price A.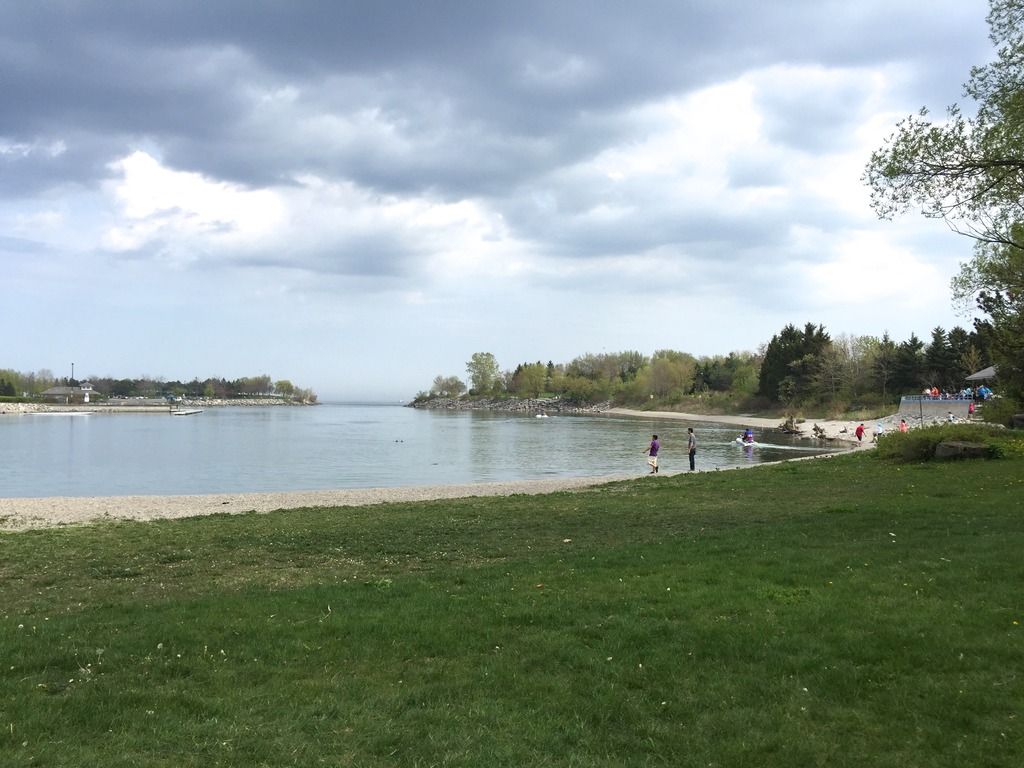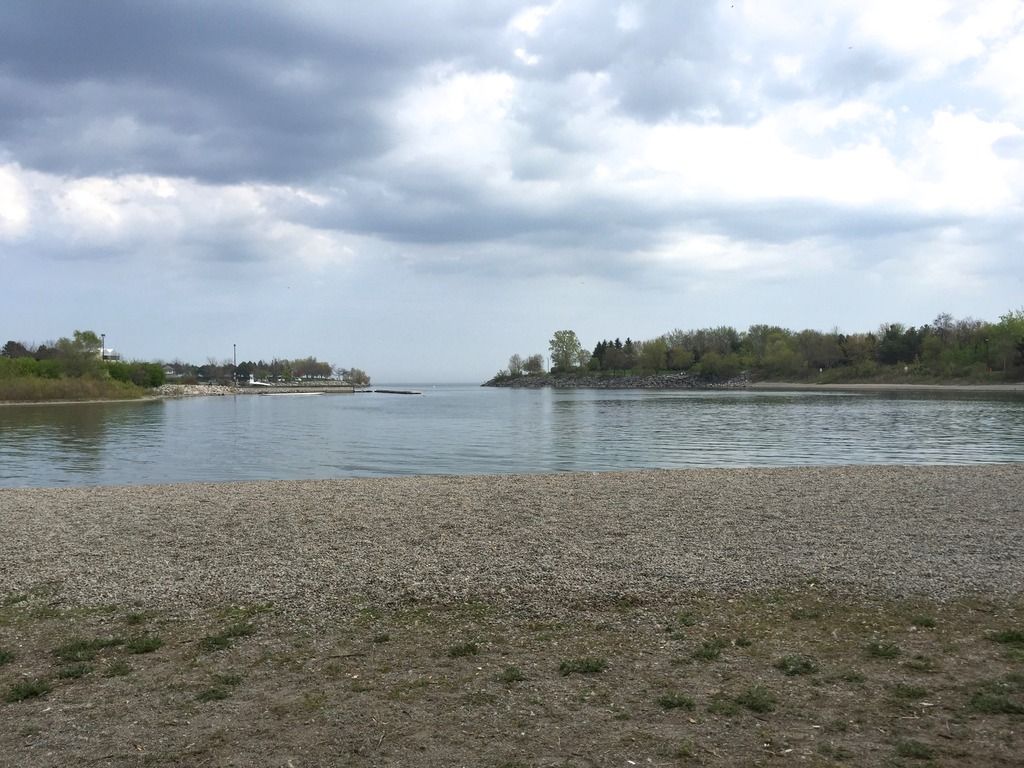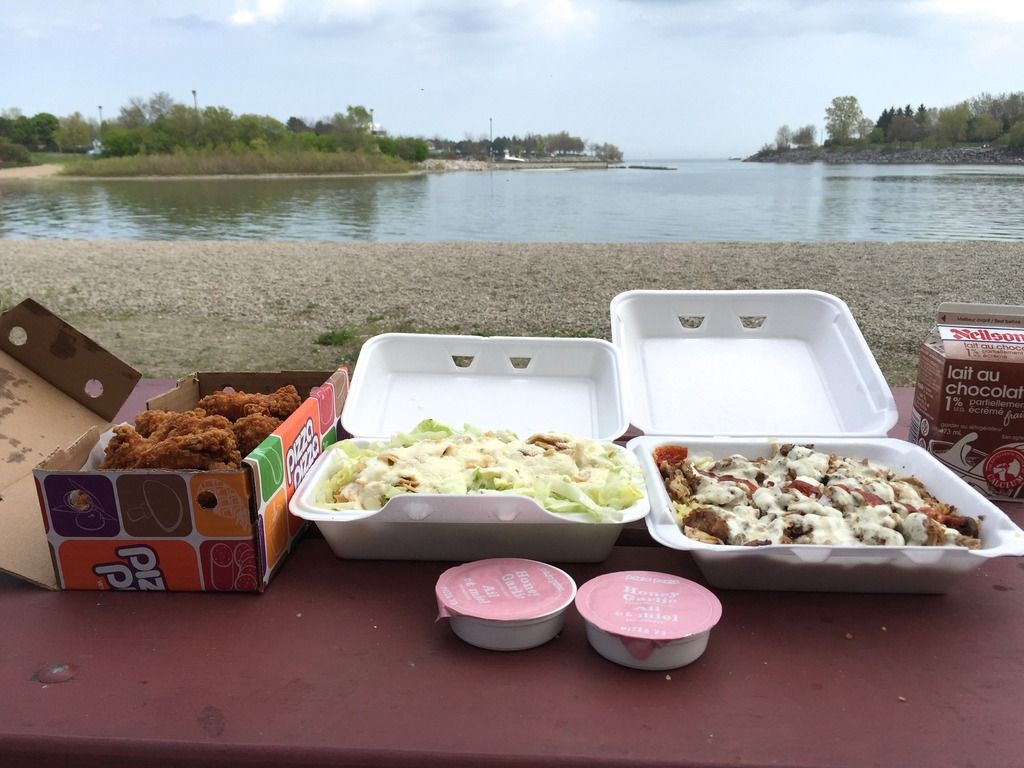 In May we liked to walk down to lakeshore and eat at this bench table facing the lake. It's very serene and peaceful because no one else is around.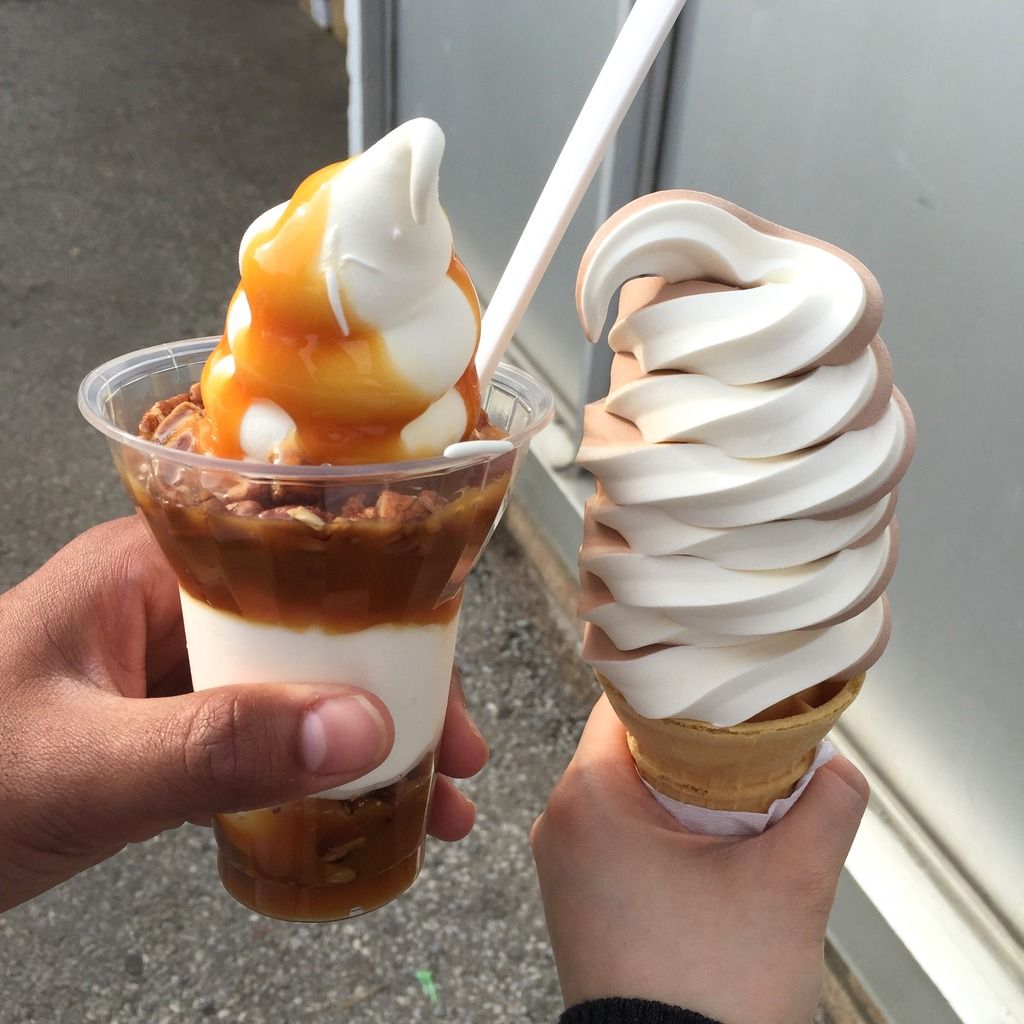 That day we also grabbed us some yummy ice cream at Dairy Cream. I will review the place some other time when I take a picture of the establishment. I got my favourite, Twist, and the Mister got some sort of sundae with caramel (he's obsessed with caramel). His ice cream ended up being a little too sweet with too much caramel. Mine, however, was perfection.
Another time we ate at Lakeshore but with the 4 part snack thing from Pizza Pizza. It comes with french fry wedges, onion wings, chicken wings and chicken bites. It was
way
too much for the both of us and we didn't even end up finishing it all. We'll just stick to the chicken wings, thanks.
We came across this creek on our way to Metro to grab some fruit for us to eat and for my to take to work during the week.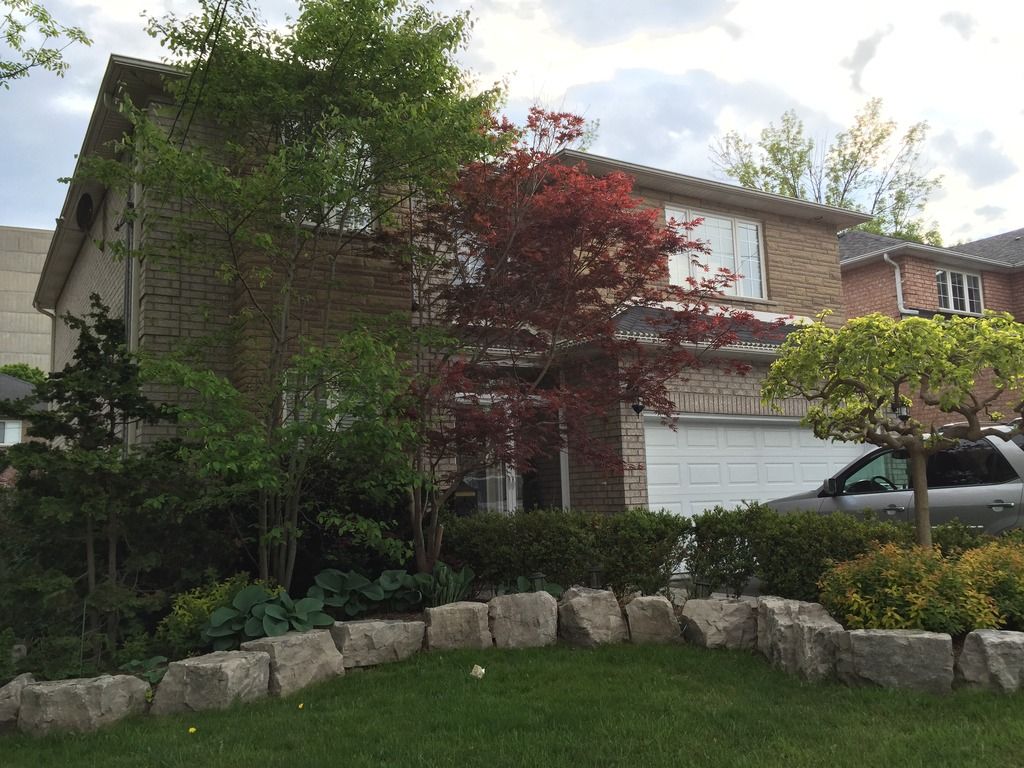 The camera does no justice to the above picture. We pass by this house on our way to Pizza Pizza and Lakeshore. The homeowner chose the perfect trees to put in front of their house. The trees are thin and airy enough that the leaves and tree trunks don't overpower the house; yet they provide just the right amount of shade without blocking the view from inside and outside the house. You're also rest-assured that it won't fall down on your house and leave a hole in your roof during a bad storm because they're too light and small to make that kind of damage.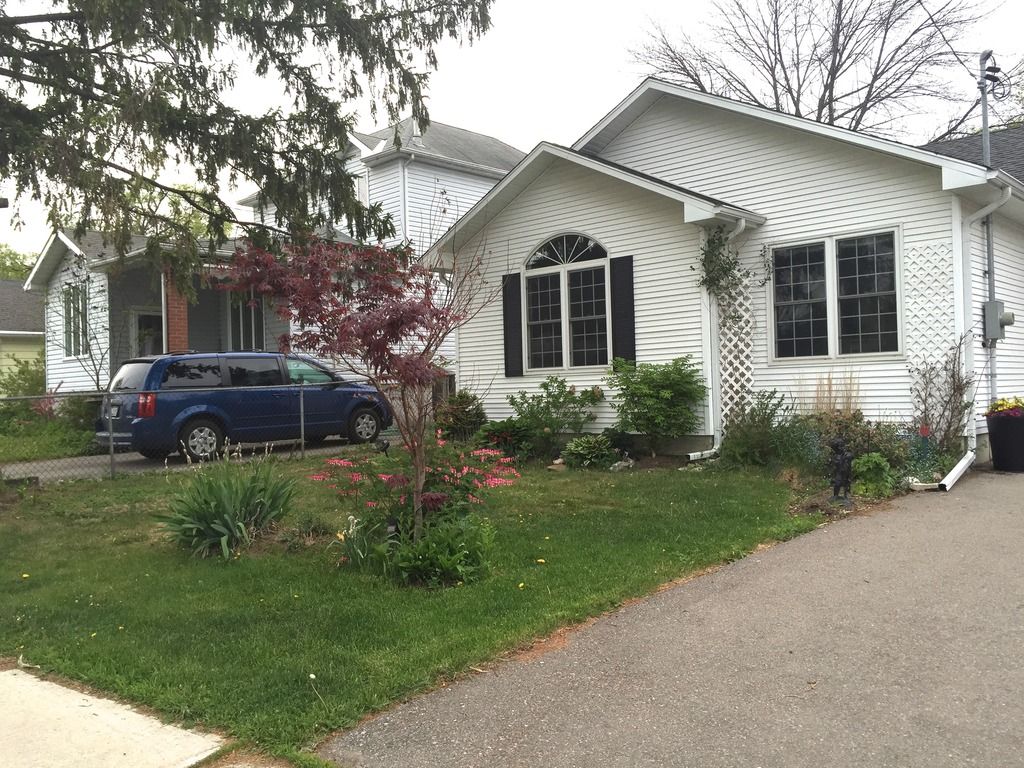 On our way home, this front yard caught my eye. I liked how they incorporated a little garden right smack dab in the middle of their lawn. The landscaping isn't perfect, but it does help bring the whole look together with all the plants that line the front of the house.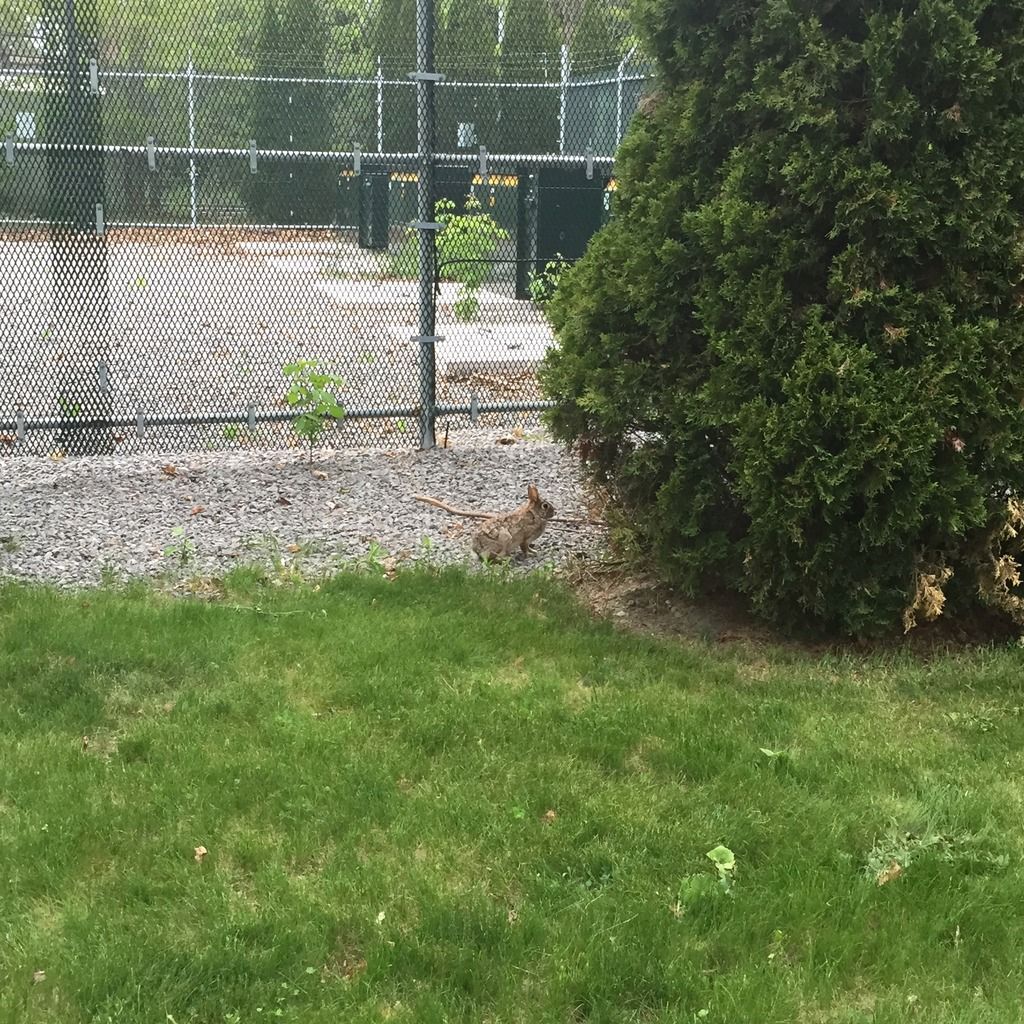 We also spotted a hare along the way. I kind of wanted to take him home with me but we all know that's not possible haha.
Well, I'll just end it off here because I'm sure that's enough to take in for one day. But before you go, I wanted to leave you with my current song obsessions:
Ed Sheeran - Photograph
Shawn Hooks - Sound of Your Heart
Jason Derulo - Want to Want Me
"Normal is an illusion. What is normal for the spider is chaos to the fly." -Morticia Addams