Let's take a break from the Montreal trip posts and catch up with what's happening with me these days. If you're friends with me on Facebook, you finally have a face to match all the times I mention the Mister :) To be honest I was hesitant and a bit afraid to upload the picture for a couple of reasons: one being that I'm pretty closed off on Facebook; and two I've never made my relationship known to many people. After "hiding" it for so long, I somehow just got fearful of divulging my relationship. But now that it's out and everyone knows, I can breathe a sigh of relief.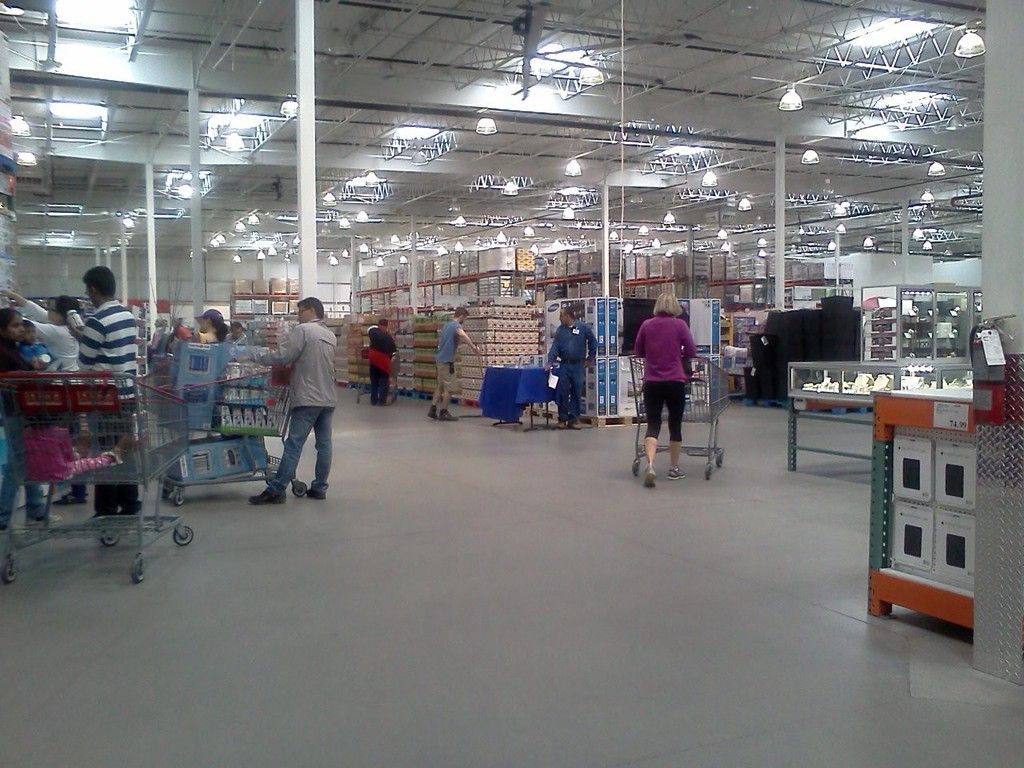 I went with my mom to Costco some Saturdays ago. I haven't been here in ages. I distinctively remember coming here often with my mom back when I just graduated school with no job. Ah the easier times. Now I have no time to do anything.
I spotted the same exact Blendtec that Judy and Benji own. When I get my own place, I want one too! That and the Breville juicer and an espresso machine :D
My mom and I also hit up Walmart where I purchased quite a few essentials like shampoo and conditioner, bodywash and hair care products. I have a few products in mind that I want to mention in a future post.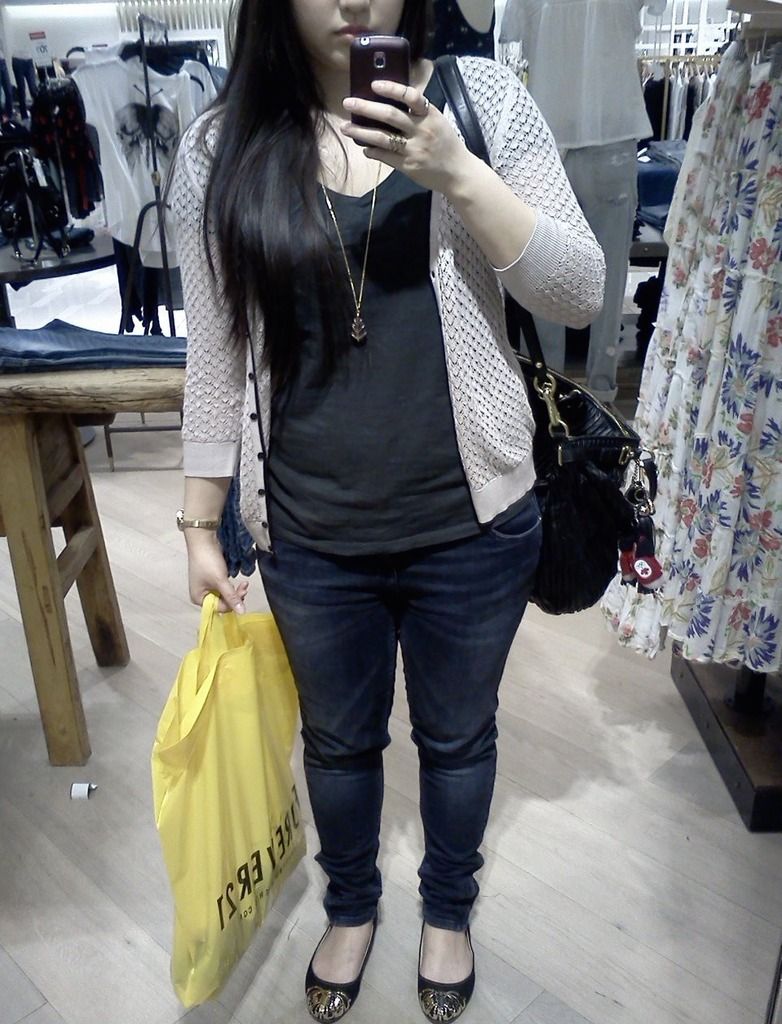 We also hit up Sherway malls where I bought a top from Topshop (first Topshop purchase) and a couple pieces of clothing from Forever 21. I will share clothing purchases in a separate post since I haven't done a "haul" post in a long time. Above is a picture of my outfit of the day. I don't do many of these because I'm conscious about my weight these days since I gained a whopping 20lbs since Christmas(!!). I've already lost 10lbs so far, so another 10 to go then another 10 after that to get where I want to be. The necklace is by Dean Davidson, a purchase I need to share with you soon.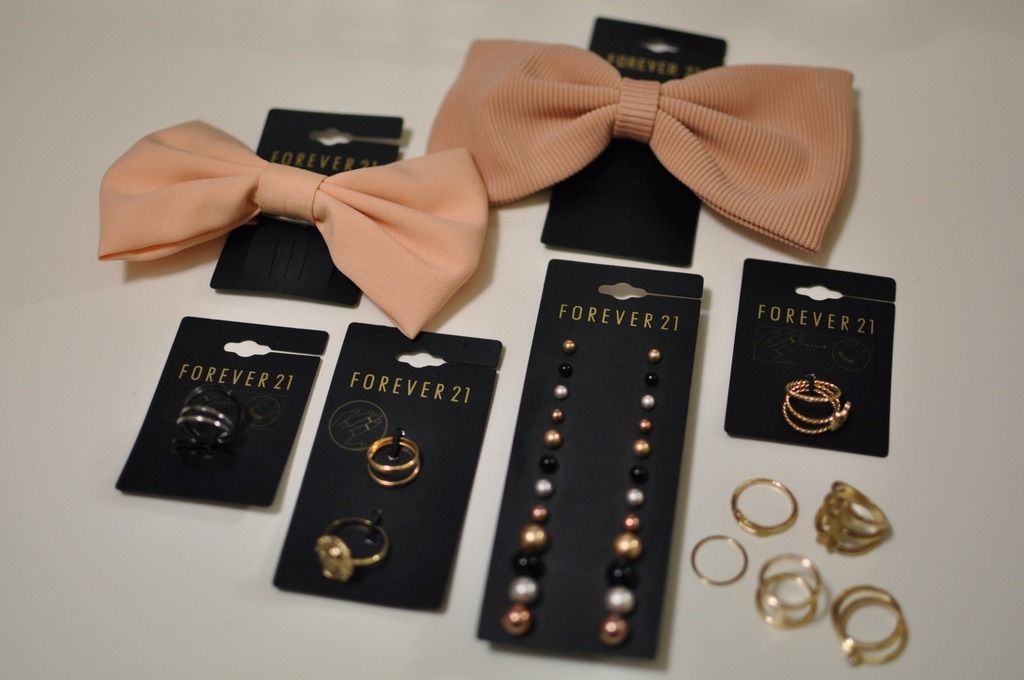 Here are a few Forever 21 jewelry pieces that I've been picking up here and there. I'm guilty of getting hair bows that I never end up wearing... hopefully I will this Spring. I got the earrings for the smaller studs because I don't own many to wear in my second ear piercing. And as you can see, I'm stepping up my ring game.
This the time when the Mister and I went to Target for the last time. The final sale was so sad. Everything was gone and all that was left were scraps. The only area open was this tiny section in the front, it was pathetic.
I did manage to buy my last Target item. I've been looking for a bed skirt and surprisingly they had a couple left in my bed size! I would have prefered non-ruffled... but whatever, it only ended up being $9. I'll miss you Threshold :'(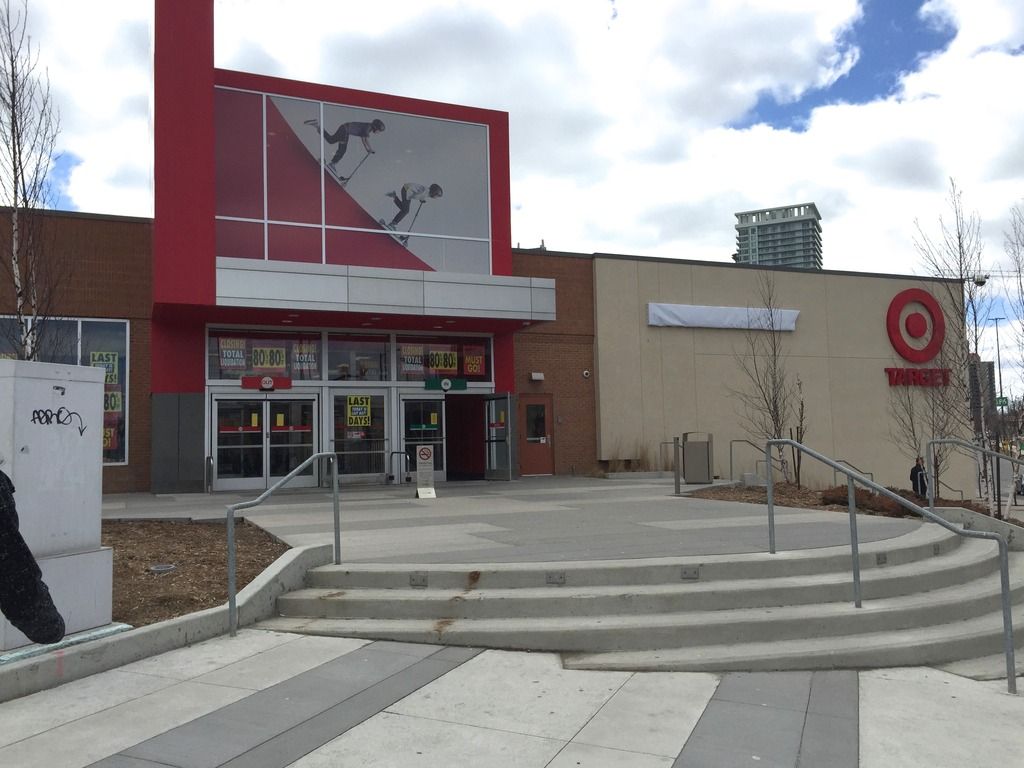 Final last goodbye :(
Ah Square One, the mall we always went to when we first started dating.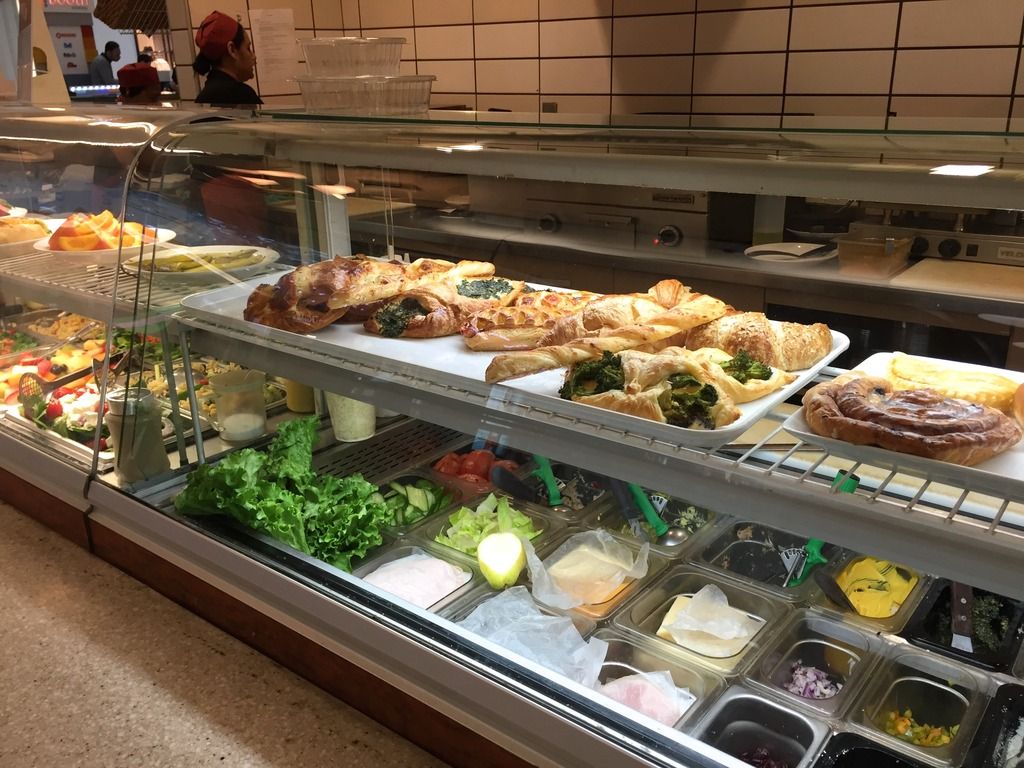 Breakfast at Michel's bakery. I'm a sucker for pastries. I got a Latte and the Mister got the Caramel Latte.
Right now H&M is stocked with a lot of nice jewelry. If you're in need for some updating or refreshing in the jewelry department, you should definitely hit up H&M.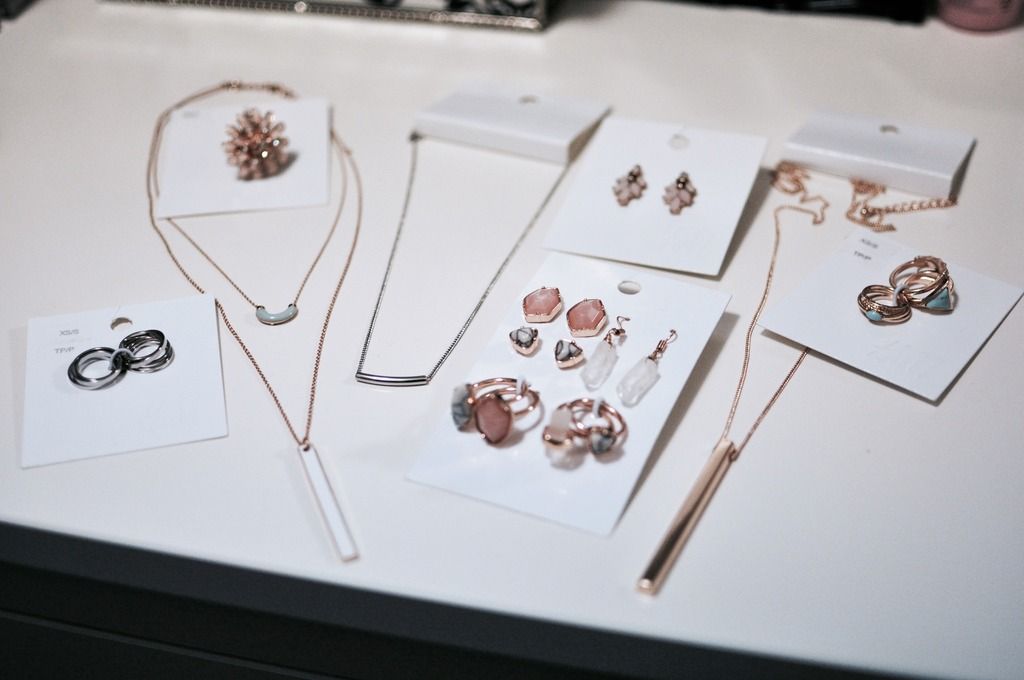 I, myself, have found quite a few great pieces to add to my collection. I especially love the two necklaces on the left that were sold together; they pair together very nicely.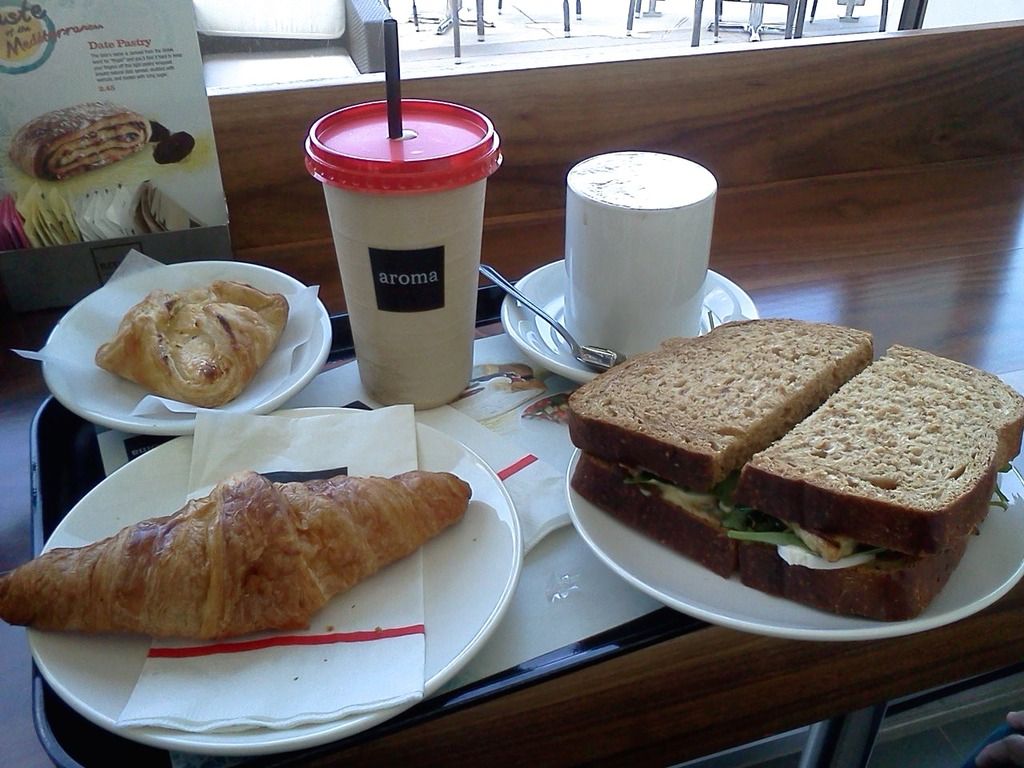 Another weekend outing. Breakfast at Aroma with the Mister. Sitting directly outside in front of us was this old man and young woman. The man looked old enough to be her dad... Although I don't know anything about their relationship or them, I always find it a bit disturbing to see such a large age gap between a couple (just my opinion).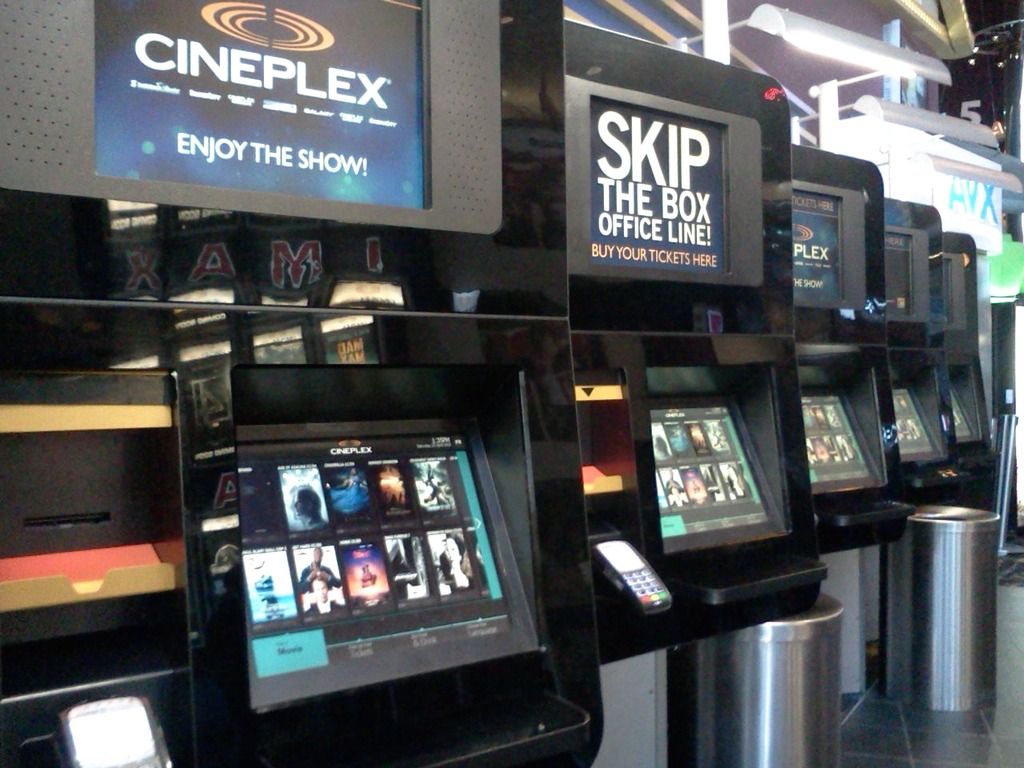 We went to the theatre to watch Monkey Kingdom. I thought it was going to be a great documentary, which it technically was, but I should have known that they would've dumbed it down for kids. It's great that kids can learn about it, but I obviously prefer documentaries with more information and a less perky narrator. By the way, have you seen how many new movies are coming soon?? I seriously cannot wait for Jurassic World. I am
super
excited!!
Brandy Melville in Square One. They have a one size fits all concept which is a little weird.
After the movie and some light shopping we ate at Canyon Creek :D We haven't been here since 2013!! It's been too long and we've missed it.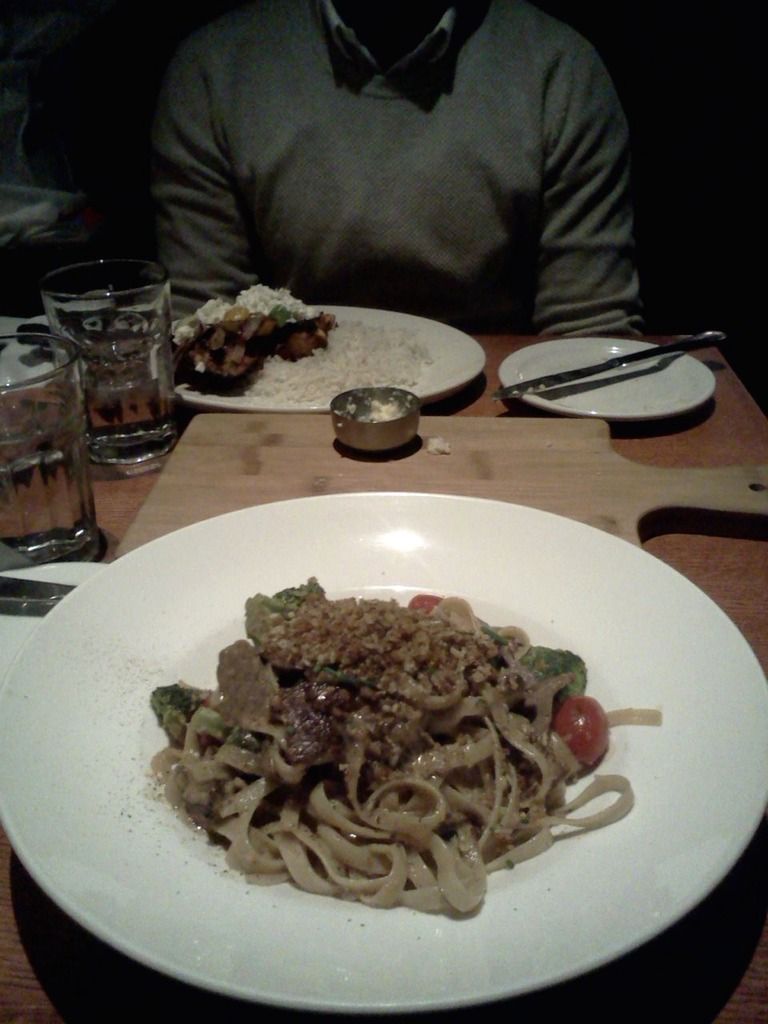 This time I got the Prime Rib Fettuccine and it was delicious! The Mister got the Southwest Chicken and he enjoyed that too.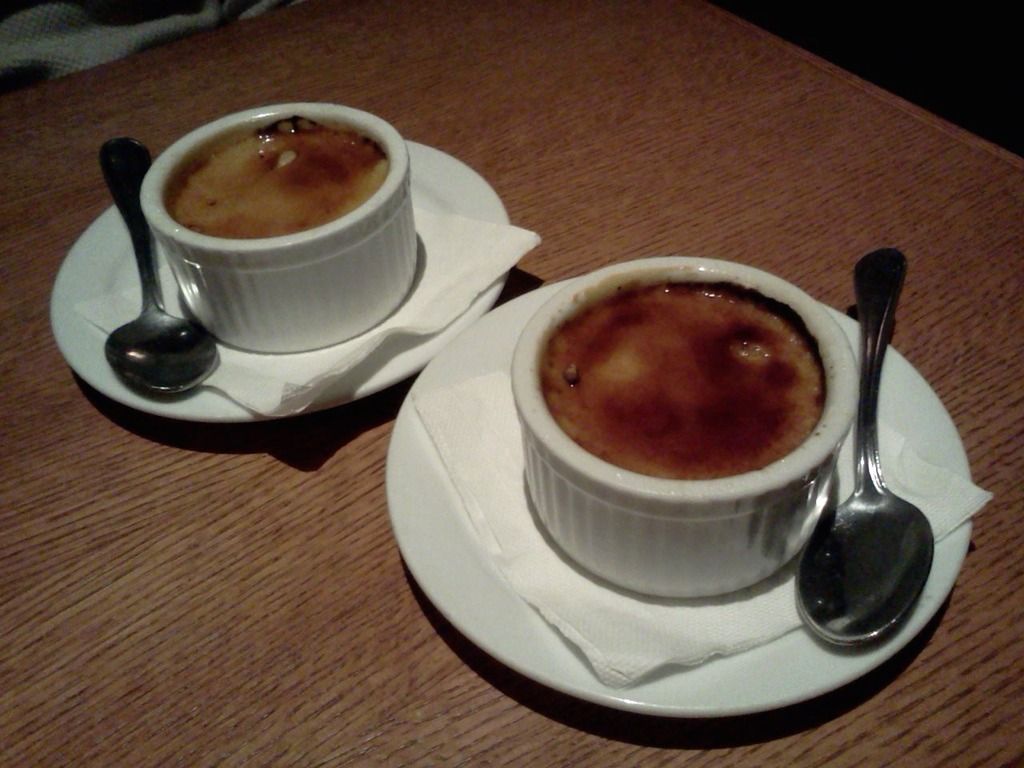 Now let's talk about the Creme Brulee. We
loved
the Blueberry Creme Brulee we had last time we came here, but this time we learned that they change their creme brulee every so often. Right now they have the Bailey's Chocolate Creme Brulee- created by one of their own chefs. The waitress told us that it was really good and that we wouldn't be disappointed. She was soo right. It's one of the
best
creme brulees I've ever had! The taste was so unique and absolutely delectable. It's up there with the Vanilla Creme Brulee I had at Holder's in Montreal (still have to blog about that) and even better than the Blueberry Creme Brulee we had here before. We've already decided we're coming back here again just so we can eat the creme brulee again haha! It's that good!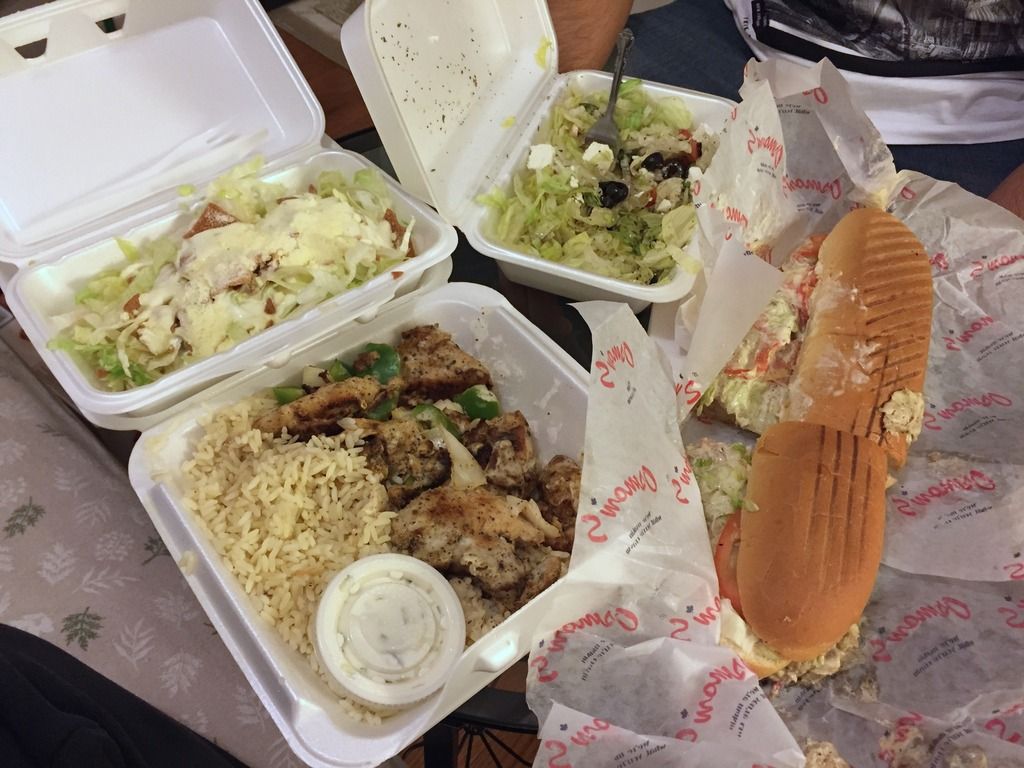 And on a Sunday, the Mister suggested we go try out the Mediterranean restaurant he saw by my house. In all my years I've lived here, I didn't even know it was there lol. This was the first time I've eaten Mediterranean food and it turned out to be really good! I'll make a more formal review of the place next time we eat there again.
"Too busy working on my own grass to notice if yours is greener." -Unknown