We have a few new things at work to make orders for, so everyday work has been a bit busy for me. Now I'll catch you up to date with my self made long weekend and what I did during the Easter weekend. Plus, I'll post Montreal Day 2 after this post! It's already pending, all I have to do is find time to insert the photos!
One of my breakfast one morning before work. Grilled cheese sandwich with cherry tomatoes on the side and French roast coffee.
On the Saturday of my long 4 day weekend, the Mister and I ventured out to Ikea so that I could get some shelving for my room. I believe this is the second time that the Mister and I have gone to Ikea together. The only time we can go there is if I have my family's car (which I did that day). We hope to go more often when we have a car of our own in the near future. I love browsing around and we love their Swedish meatballs (who doesn't?).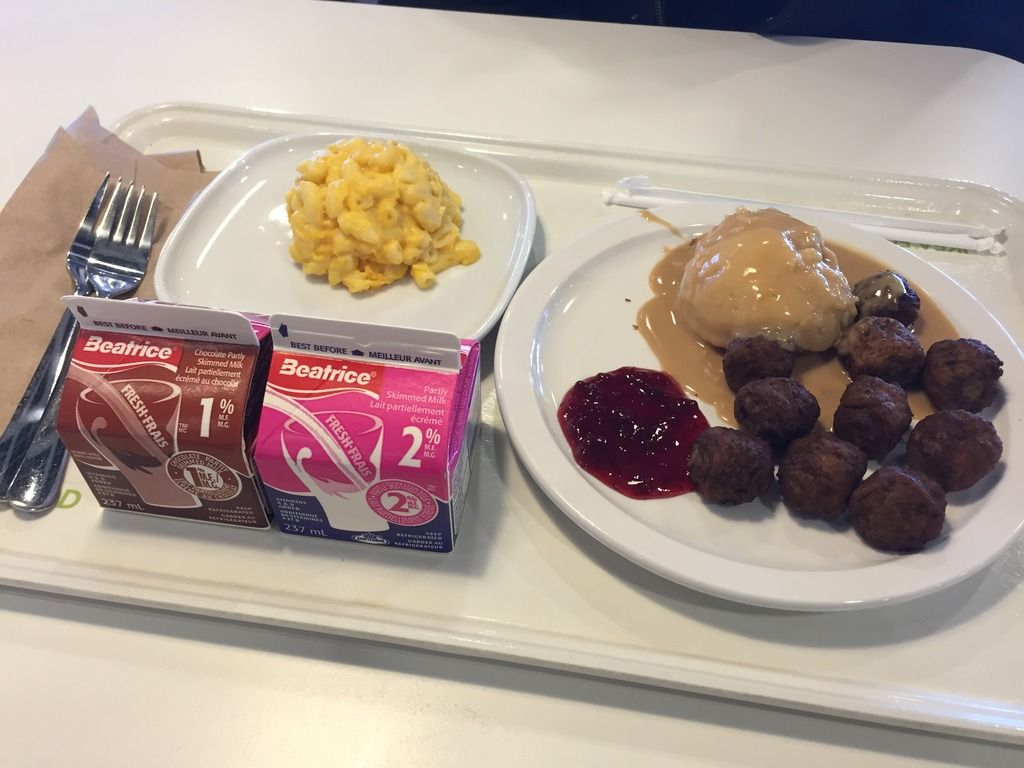 We were starving by the time we got there so we decided to eat first. We got the Swedish meatballs to share, the chocolate milk was mine, and the Mac n Cheese and carton of milk was the Mister's.
The shelves in the left picture was suppose to be the ones I wanted pick up. Unfortunately they didn't have it in stock so I found something else instead. I've blogging about the shelving unit in the right picture before, but because I like it so much, I thought I'd snap another better quality photo of it.
I really like how they incorporate two different colours of chairs in the living room and I like how they put blocks of wood in the fireplace.
I like the colour scheme for this bedroom, everything just flows. I especially love how they made great use of the windowsill, it gives visual interest and it's a great way to utilize the space.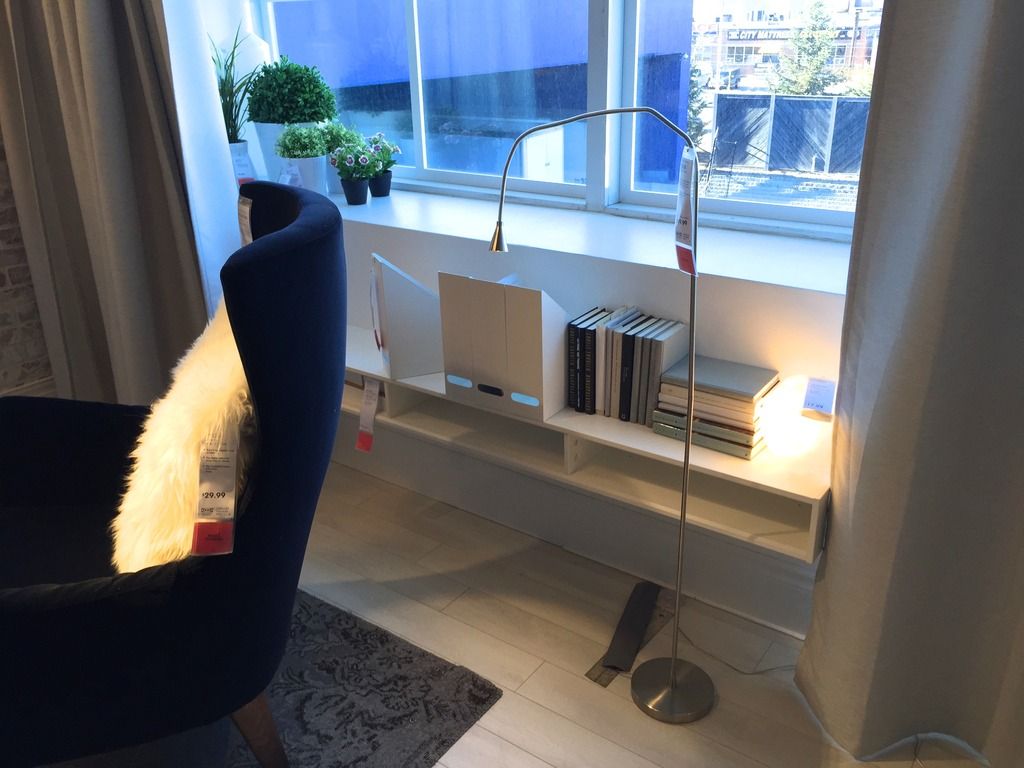 Now this is genius. Who would have thought to put a shelving unit right underneath the window? Great use of space and who doesn't want more storage?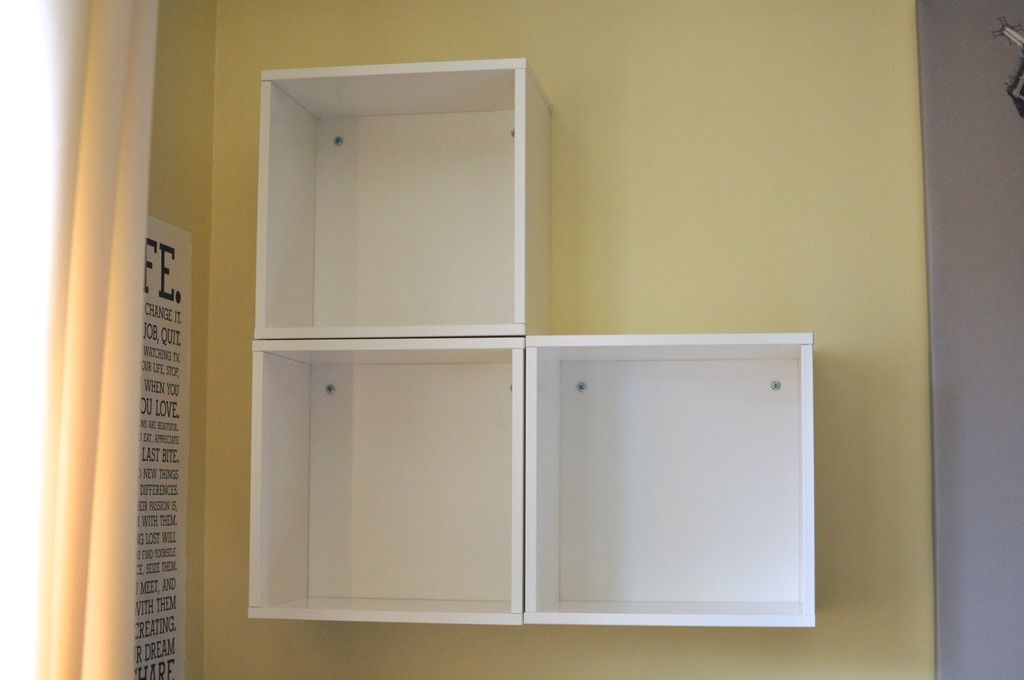 This is the shelving that I ended up getting. They're sold individually and you can rearrange them however you like.
I also picked up this cool wall lamp. It looks so neat, plus I could use another light near my bed.
Totally random but Ikea has one of the best toilet paper dispensers I've seen. When one roll runs out, just turn the dial for another! The worst toilet paper dispenser I've come across was at Target. They had two rolls on top of another and because they were both touching each other, both would dispense paper when you pulled one.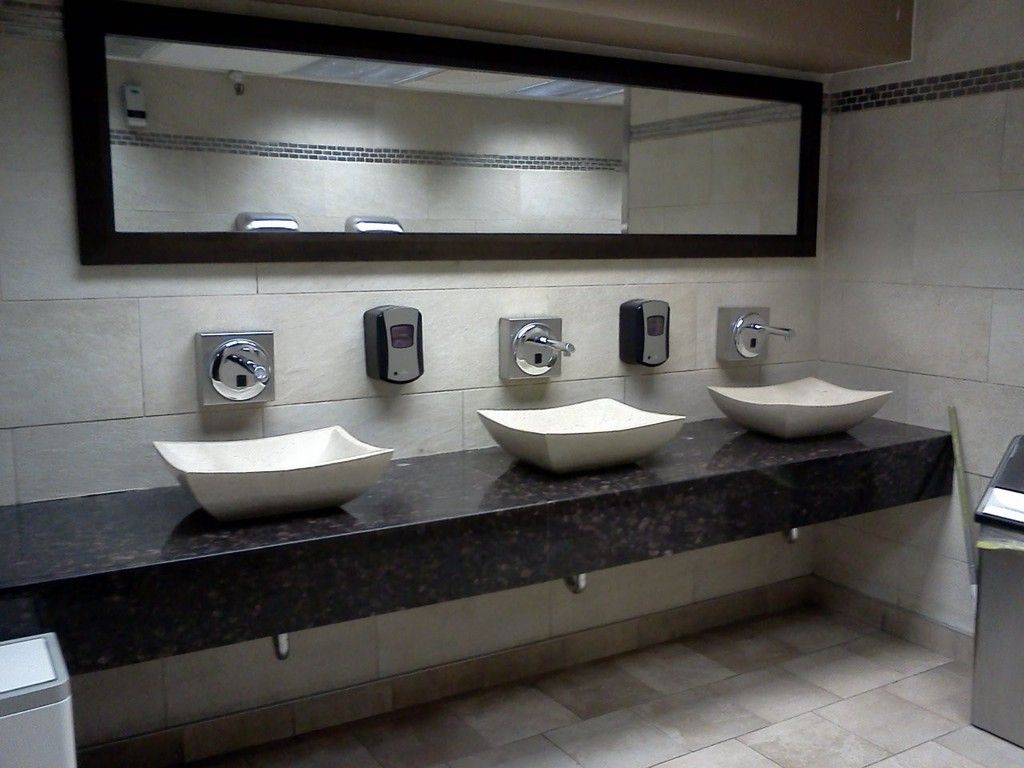 And since we're on the topic of washrooms... I can't remember where this was but I really liked the whole design of it!
We also went to the LCBO and picked up a few beers to put in my makeshift "bar" for the Mister, and we also got the Menage a Trois red wine that I've seen Judy and Benji talk about in their vlogs! It's apparently one of their favourites and I've been meaning to pick it up for some time now.
Easter weekend was somewhat eventful. I'm not religious and I don't have kids to hide eggs for so... my weekend seemed like any other weekend (I didn't get a holiday, in fact I had to work Saturday so my weekend was cut into two). The only mall open was Eaton's- and yes, it was hell. I managed to get a couple things (accessories) from Forever 21 and H&M but I'll share that in another post.
Spring has arrived at Chapters (and all stores, really). First ice cream truck spotting of the season!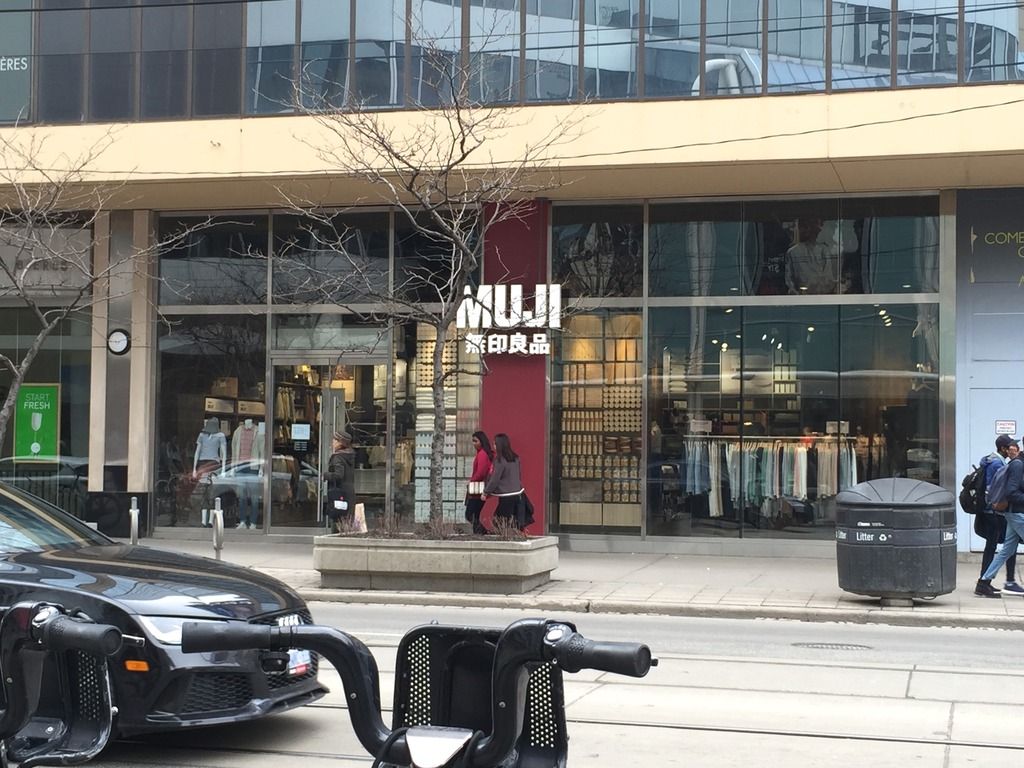 We also hit up Muji but because it's near Eaton's- one of the few places open, but the store was jam-packed with people. We came back another time and I'll share those pictures in another post.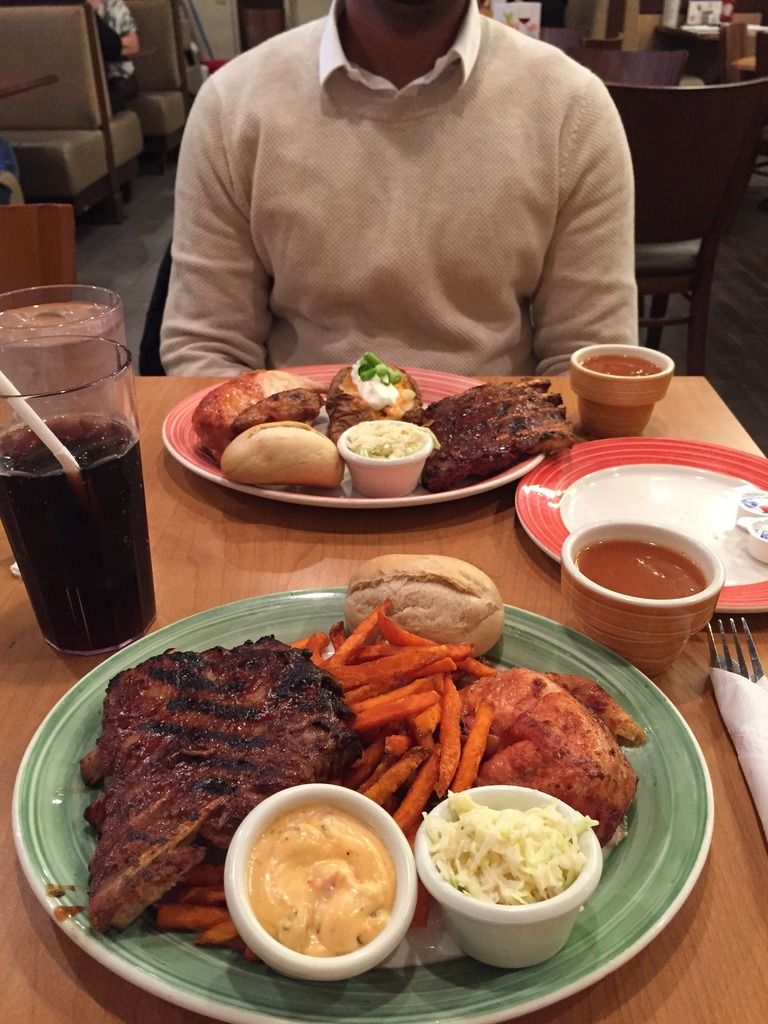 Lastly, we ate at Swiss Chalet and got some Easter Lindt chocolate bunnies :) Shortly after we were seated, a huge group of people came into the restaurant. Turns out they were all family. I swear it was like something out of
Cheaper by the Dozen
except the kids have their own kids. But when I looked at them, the first thing I thought was: Now this is how you do Easter right. I could see a striking resemblance between the parents to the grandfather, and I'm sure the kids looked a lot like their parents too.
Oh, and I tried the McDonald's Cadbury Creme Egg McFlurry! It was almost too sweet.
Now I need to get some sleep!!
"Kindness is a language which the deaf can hear and the blind can see." -Mark Twain