The Mister and I dropped by Whole Foods one Saturday looking for something healthier to eat than if we were to dine in at the food court in Square One. We've only ever eaten the soup from here so trying the other pre-made foods has always been on my mind.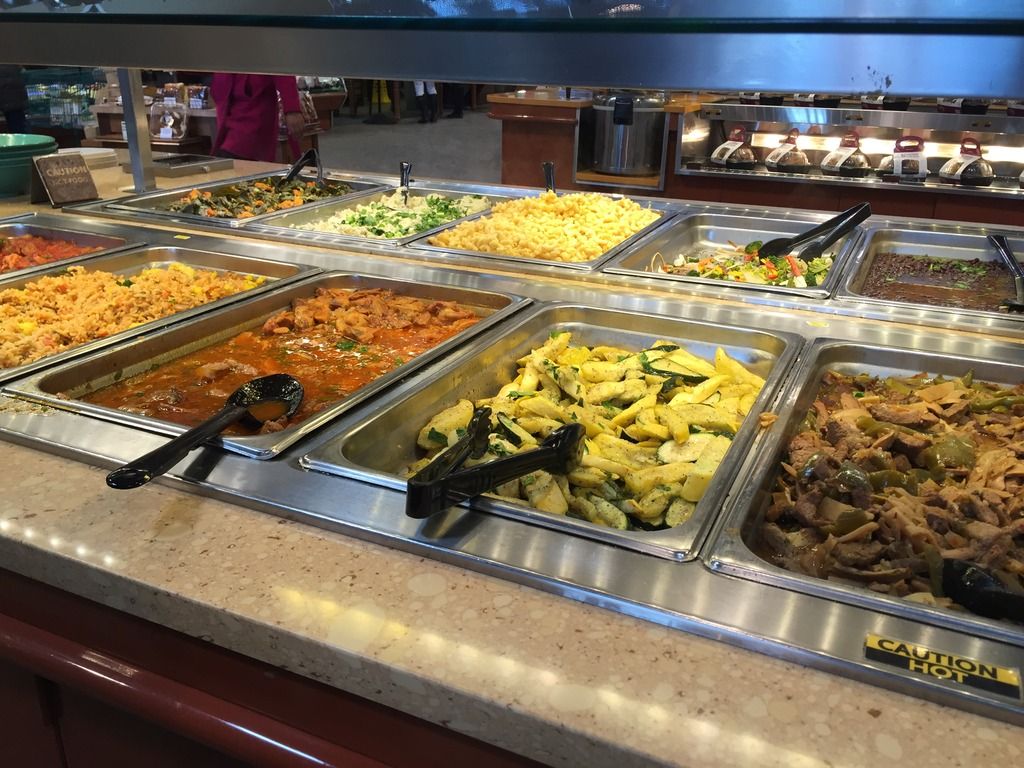 There's an assortment of food to choose from and they charge you by weight (everything is priced the same so you just grab a container and put in what you want).
I also like their assortment of drinks. There's plenty of drinks here I've never even heard of before; all seemed intriguing.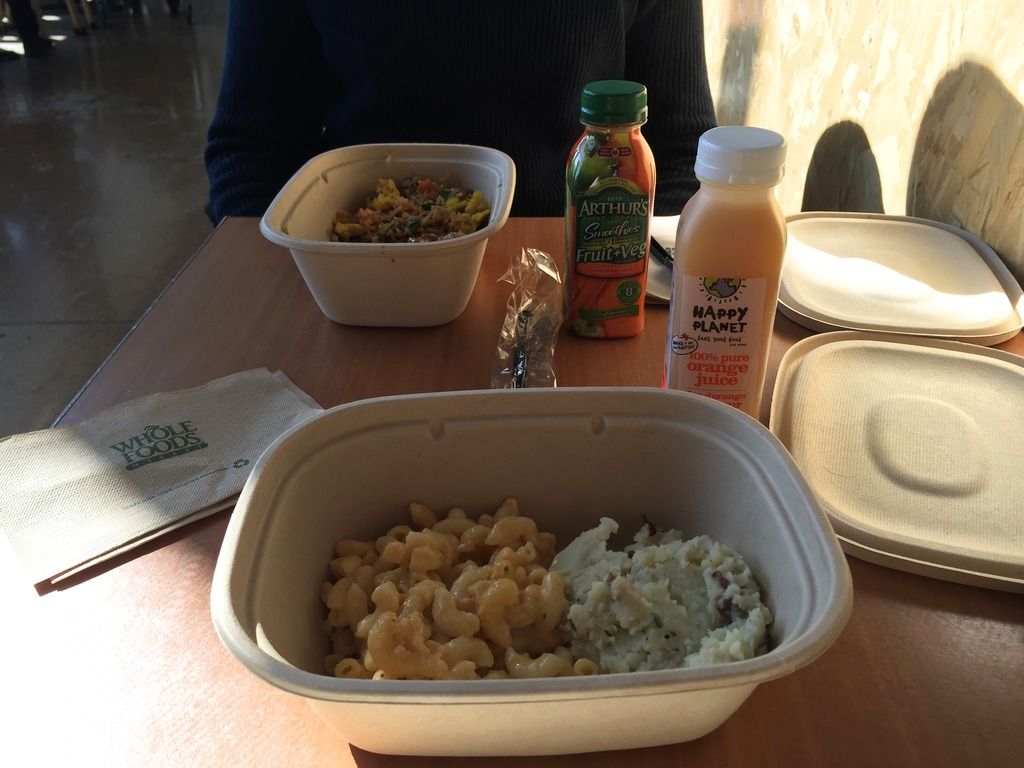 The Mister ended up getting Fried Rice and Teriyaki Chicken while I got Mac and Cheese with Mashed Potatoes. I have a weird combo but they're both what I wanted to eat haha. I have to give props to the Mac and Cheese because it was especially good. The only thing is I would've like the noodles to be more al dente, but it was delicious nonetheless.
The Mister got Arthur's Carrot Energizer Smoothie which tasted pretty good. It was more like a fruit smoothie and you could hardly taste the carrot! I got the Happy Planet Orange Juice because I was craving for some orange juice. You know how orange juice companies claim to be 100% freshly squeezed? But for some reason their freshly squeezed orange juice never taste like the one you juice at home? Well, this one honestly tasted like it was homemade and hand squeezed. It was really refreshing.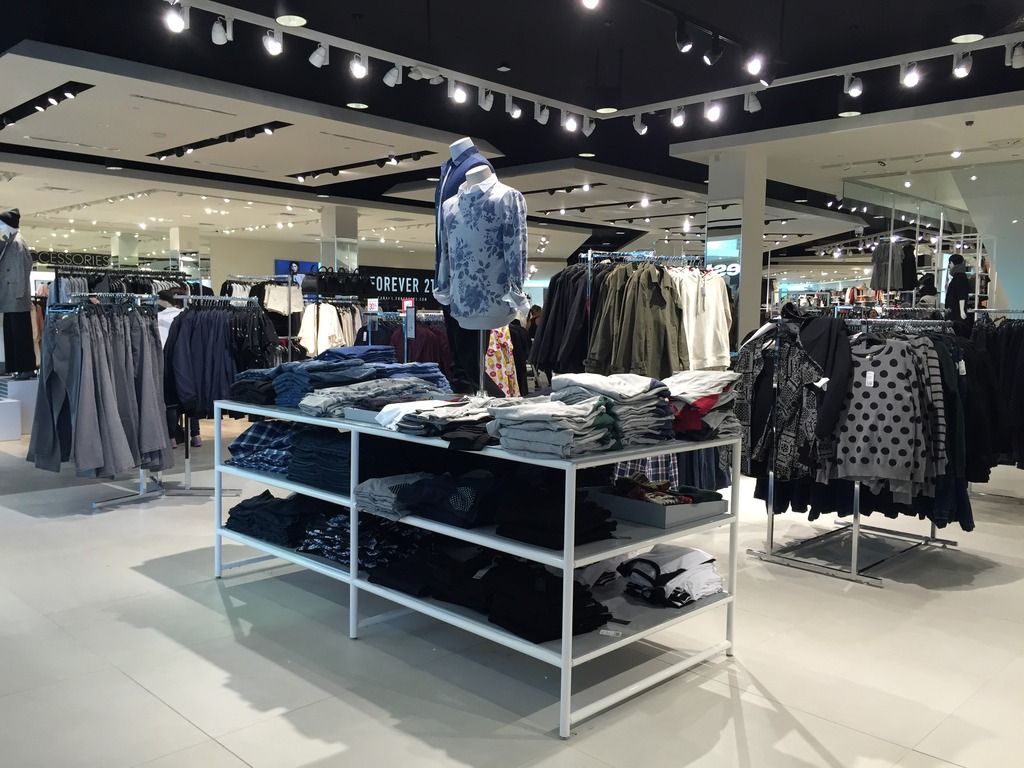 We walked around in Square One afterwards for some time and saw that the new Forever 21 just opened up. We were glad to find that they had a men's side.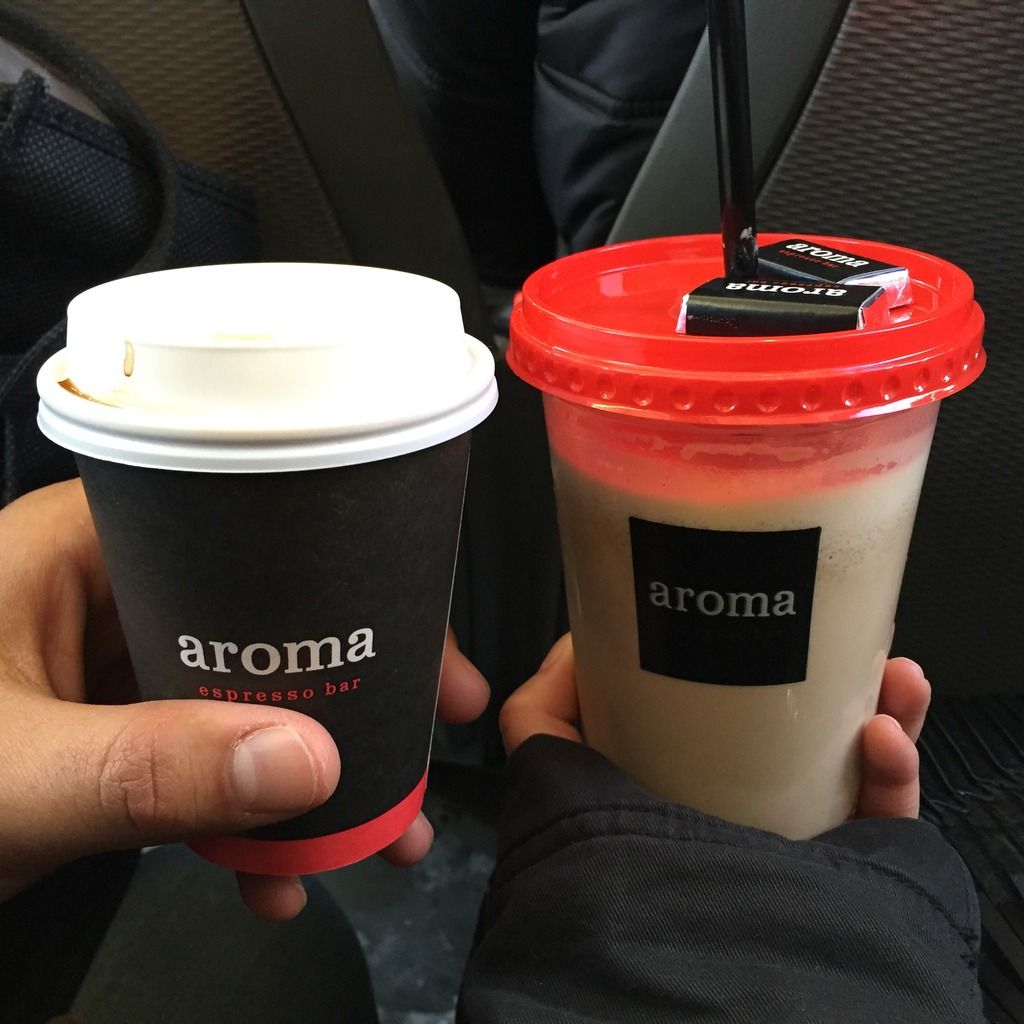 Grabbed some coffee and Ice Aroma at Aroma Espresso Bar before heading downtown. The service was terrible that day. They seemed understaffed and unorganized, especially this one guy who seemed confused and stressed out. Thankfully our beverages still turned out good.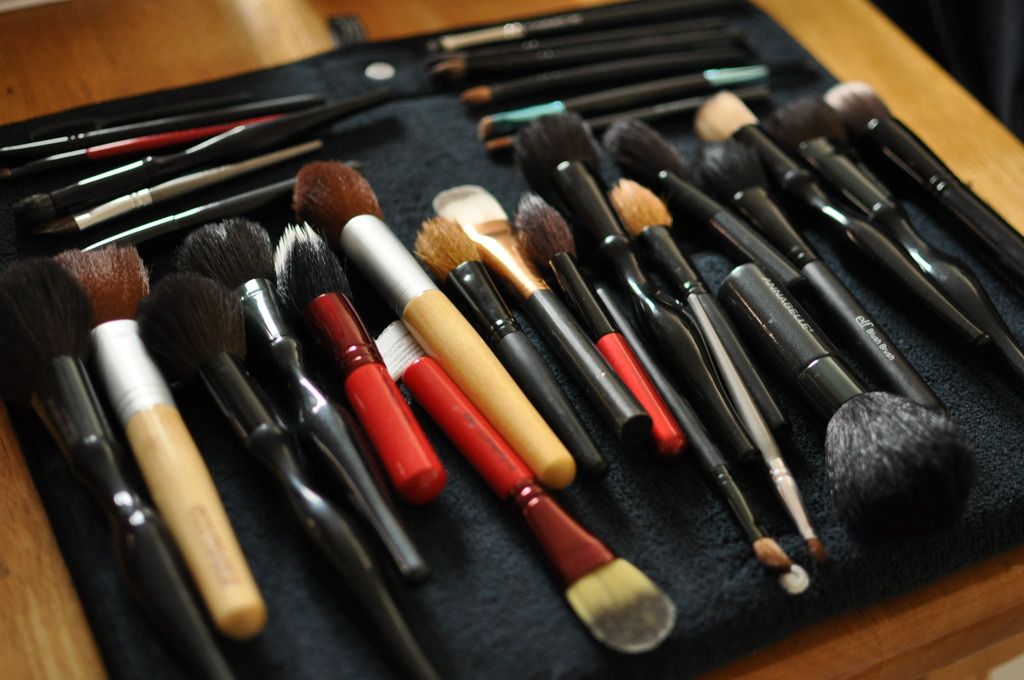 If you were wondering why I bought so many brushes in my
Target post
, this is why. I use a lot of brushes because sometimes I don't have time to clean them. After I'm done with a set, I put them aside and rotate them out with new ones until I get a chance to wash them.
I went on a clean out kick recently. I started going through my clothes, nail polish, makeup, jewelry, candles, knick knacks, and throwing away empty boxes that I've been keeping for years for no apparent reason. I've burned up candles, donated clothes, gave away nail polish and makeup I don't use- I've even thrown away old eyeshadow quints (Dior! Esprique!). I've been really editing my stuff and I plan to clean out some more in the next couple of weeks. Hopefully sometime when we're well into Spring, I can do another room tour.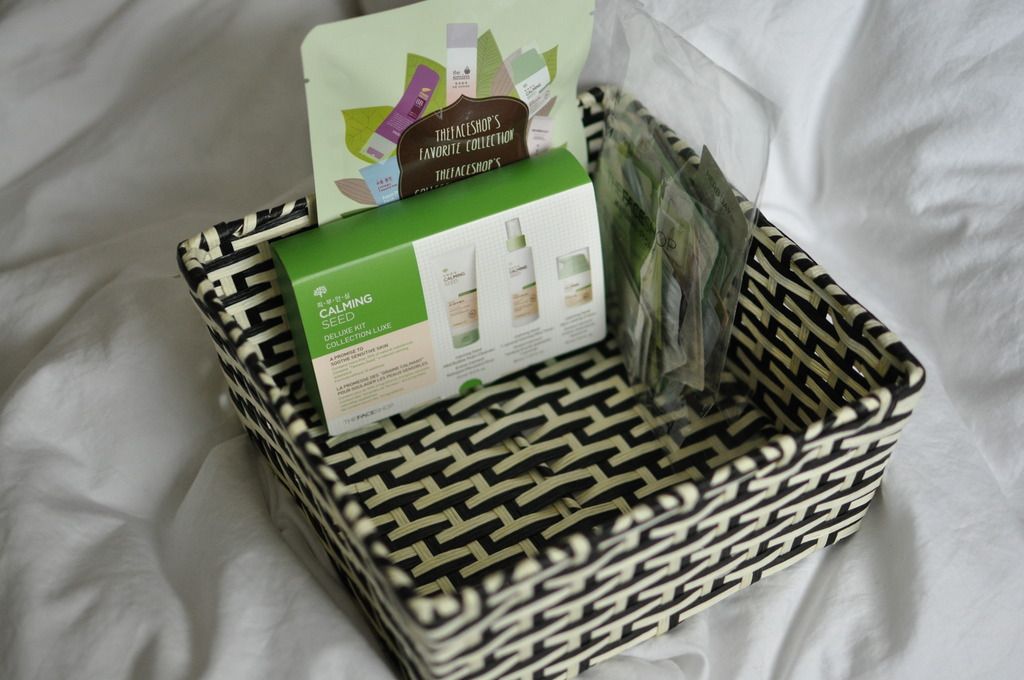 You'll be glad to know that I've been using up my samples. The above, ladies and gentlemen, is what I have left of all my skincare samples (all from the Faceshop). If you recall
last year's post
about my clean out, you'll notice that I had a ton of samples that I needed to use up. I am so proud of myself!
This was one of my breakfast one morning. I could have easily done away with just the egg cheese croissant or the avocado on toast, but I wanted to make sure I had a hearty meal before going to work (at the end I realized it was too much). The croissant reminds me of the most delicious egg croissant I've ever eaten in Montreal (you'll see it in my next Montreal post).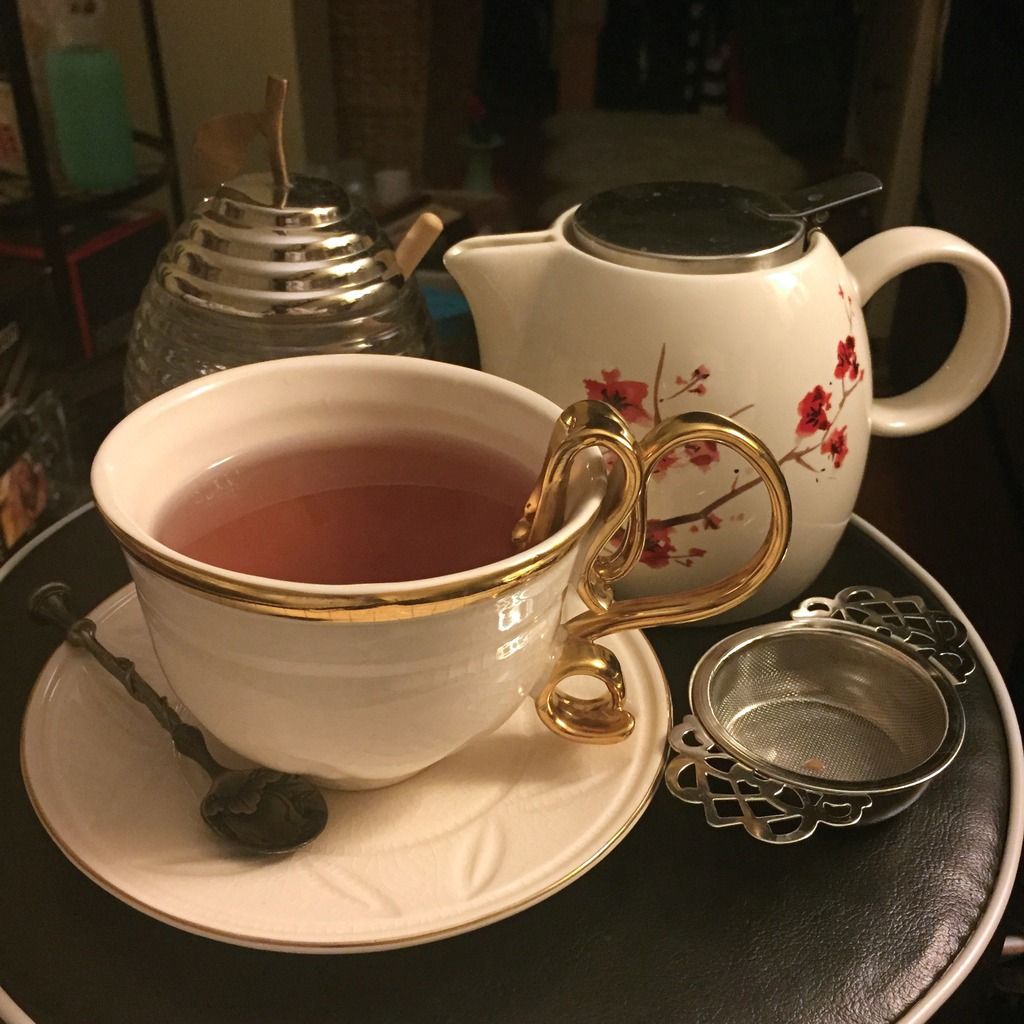 Like I've mentioned before, I got myself into tea, yay! This was my ghetto setup for some time (on a stool) but now I have a better setup which I'll share soon. The tea strainer with drip bowl is something I got during my Montreal trip.
"Sometimes, the lessons you learn from the choices you've made, put you on the path to the best things that will ever happen to you." -Brigitte Nicole