When news broke out that Target was going to leave Canada, I was deeply saddened but yet not at all surprised. Target did a great job with their home section, clothing, and accessories departments... but that was the extent of it. Whenever I thought of Target, the only thing that came to my mind was
the home
. I
loved
their decor, their furniture, and their storage and organization department. I wish Target didn't leave because I would have loved to shop there when I get my own home one day.
Target Canada didn't put enough effort in their other departments such as their health and beauty department. Not once did I see as many people in there as I do at Walmart. Walmart has
aisles
dedicated to this section to cater to the masses. They have one aisle for shampoos and conditioners alone, a whole wall dedicated to feminine hygiene products, and not to mention a much bigger and more inviting open area for makeup, skincare, and nail polish. Whenever I need essentials, the first place that comes to mind is Walmart. Why? Because they have low and competitive pricing, a good coupon policy in place, and they have everything I need all in one place. When there's no grocery store around and I want to buy food, where do I go? Walmart. When I run out of toothpaste, where do I go? Walmart. It's Christmas and I need to buy toys: Walmart. It's Halloween, I need candy: Walmart. Detergent, deodorant, bandaids, vitamins, tissues, ice cream, pet supplies, a plant for goodness sakes... I can go on and on, but do I really need to say more?
Target's prices were high and they didn't have good advertisement or appealing flyers. Even though I liked Target, not once was I tempted to look at the flyer that came in the mail because I knew it would be the same old stuff. Their store fronts never changed either, they looked exactly the same every day of the year. And even when they had holiday stuff, they would place it in the back of the store. Honestly, that's just asking for it to all be in clearance.
It's disappointing because Target had wonderful and helpful employees (unlike Walmart), an amazing home decor and furniture department (unlike Walmart), an awesome storage and organization section, and by far a much better clothing/shoes/jewelry department than Walmart. But a department store can't survive by only depending on a couple departments to pull the bulk of the weight.
Before the liquidation sales began, I figured that I'd have to be lucky to get some of the things I wanted before they ran out of stock... so, I shopped beforehand. I don't mind paying full price if it's things that I may never get my hands on again. Their dairy section was completely empty and the NYX section was a bit empty even before the sale began.
First thing was first: Sonia Kashuk. The brand is exclusive to Target, so you bet I sped myself to that section to grab backups of my favourite brushes and a couple eyeshadow brushes that I don't yet own. She makes incredibly soft and well made brushes at unbeatable prices (about half of what you would pay at Sephora or MAC for similar brushes). I don't love all of her brushes but the ones I do love are the face brushes made for use with powder. You can see my full review post on her face brushes
here
. I also picked up a few brushes from her Core Tools line which was less expensive but still looked promising.
Then I spotted E.l.f. and quickly grabbed some brushes since the section already looked really picked over. The brushes were $4 each and is much cheaper for me, a Canadian, to buy them at Target since shipping on their site is a flat rate of $15. These E.l.f. brushes feel super soft and are a steal. I got a backup of the blush brush because I love using it for highlight. Lastly, I got a couple brushes from Target's brand Up&Up. The bristles on these feel super silky and don't feel very promising to work with, but I wanted to see if they would work with foundation, plus I figured if that wasn't a go, that they would work great to apply clay masks or any face mask that requires spreading product on the skin.
Yes, I bought 15 brushes in one go. That's the most I've ever bought at one time... but, they were a lot cheaper than if I were to go buy a couple brushes at Sephora, MAC, or any department store. They're great value for the money and I use my brushes frequently- also changing them out a lot to be washed.
I had been eyeing this artificial flower arrangement for some time, and since there only two left on the shelf, I grabbed the best one out of the two before they were both snatched up. I have a similar one already but that one is more winter and this is more spring (I plan to switch them out accordingly). I also picked up a diffuser (Midnight Orchid), which I'll show later in the post.
I grabbed this clear front storage drawer for my 6-shelf hanging organizer in my closet. I haven't yet shared that because I'm still in the midst of organizing my closet for its reveal (long time coming). I was desperate to get a backup of the 6-shelf shelf organizer just for reassurance in case anything happened to the one I already have, but unfortunately they were all sold out at this Target store =(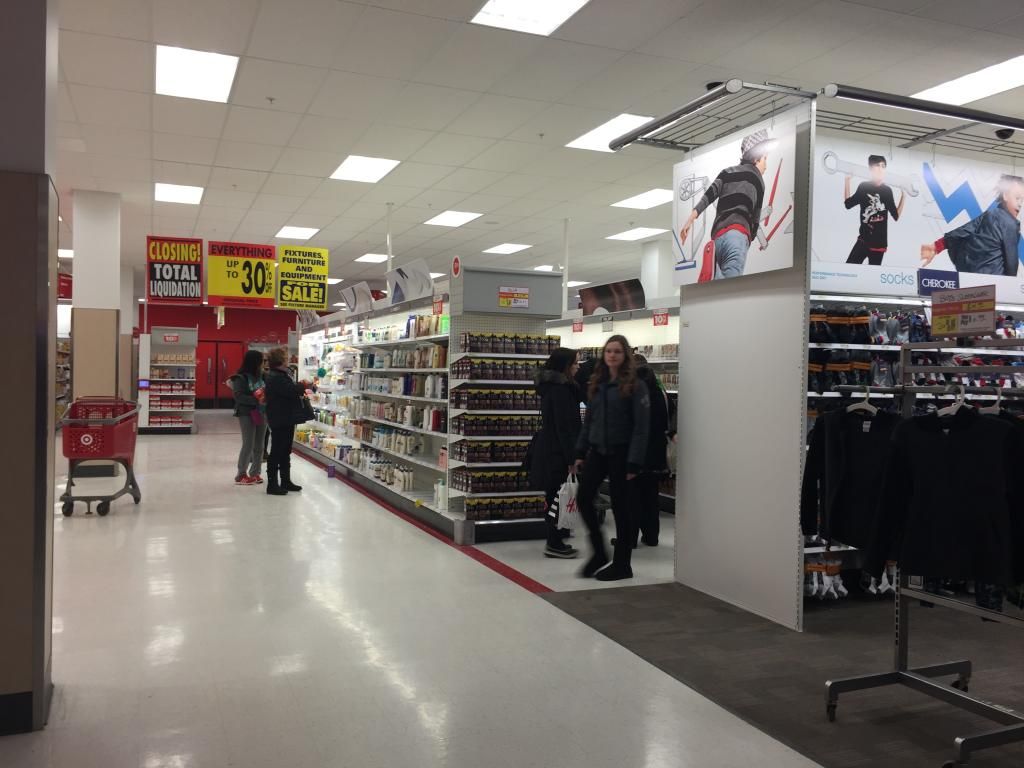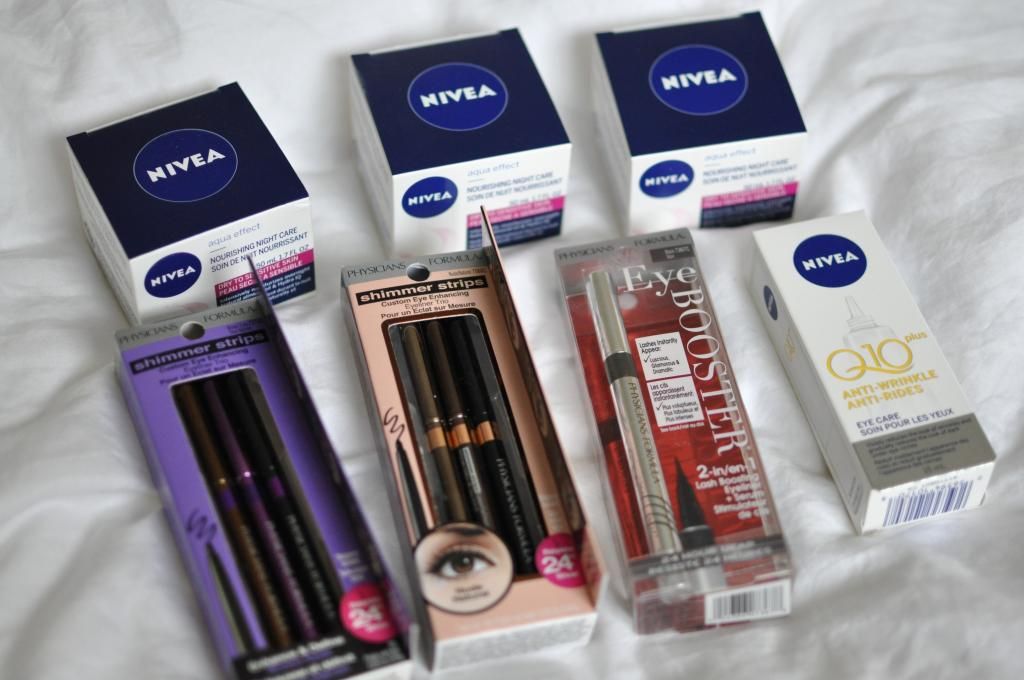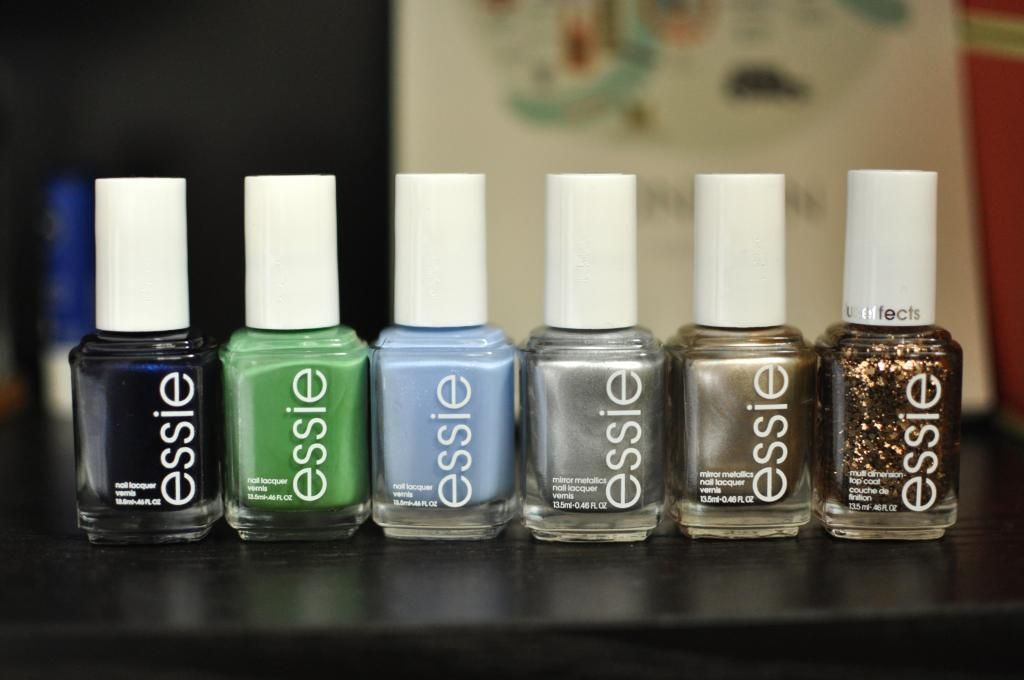 Then came their liquidation sale. The day the sale started (Thursday), I quickly went with my mom in the morning before work. I grabbed a few Essie polishes, Nivea night creams and eye cream, and a few Physician's Formula eyeliners. The Essie nail polishes were a good deal, about $6 for one! Normally they sell for around $9-10 and I scored some colours I've been meaning to buy.
Then on Saturday of that week, I decided to go to Target again, but this time at a different location in an attempt to find more things and the 6-shelf hanging organizer. Unfortunately I missed my bus that day because it was a couple minutes early(!!). My bus on Saturdays only comes once an hour so I had plenty of time to kill before the next one came.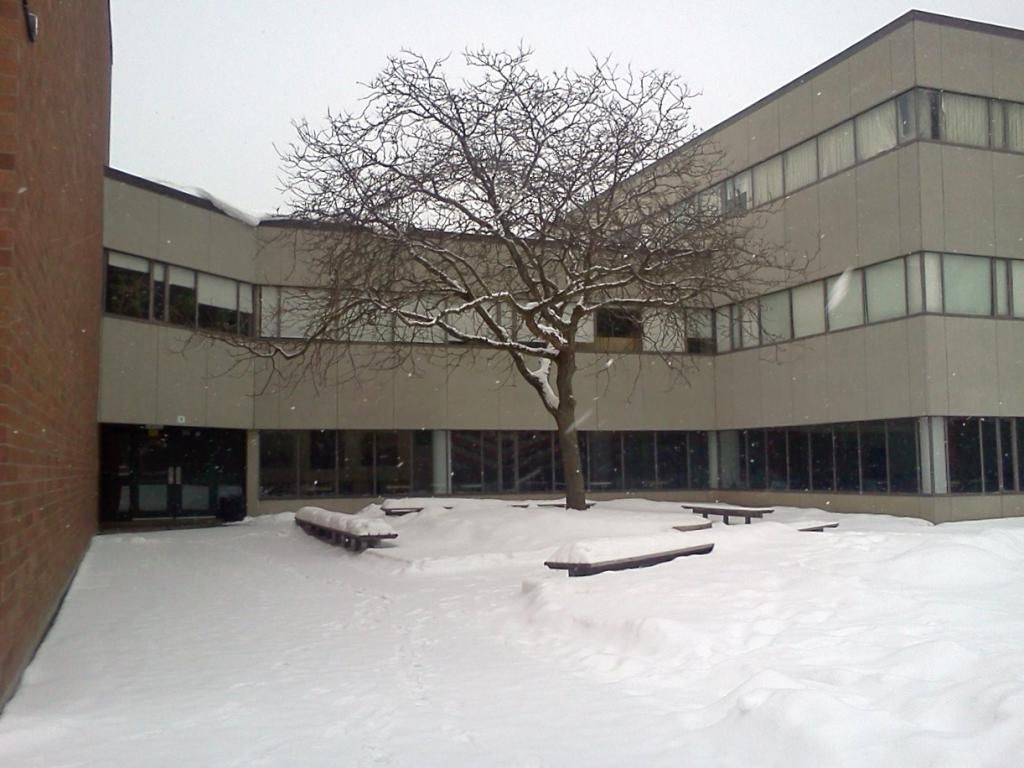 So, I decided to walk around my old high school and noticed some new changes. They had lunch tables outside, tables along the wall with sockets to plug in your phone or computer, they painted the doors a different colour, and they added a new ramp and removed the small trees that used to be in the front entrance. Those were the noticeable difference from what I can see from the outside. I also saw a bunch of Canadian geese hanging about on the field behind the school. I wonder what they're doing here in the winter...
When I finally caught my bus, met up with the Mister, and got to Target in Bramalea mall, I immediately ran over to their storage and organization department and snatched up the last Threshold's 6-shelf hanging organizer. I was so happy and relieved to finally have found one (and on sale too!).
Then I immediately headed over to the beauty department and found the place a wreck. Empty shelves and products everywhere.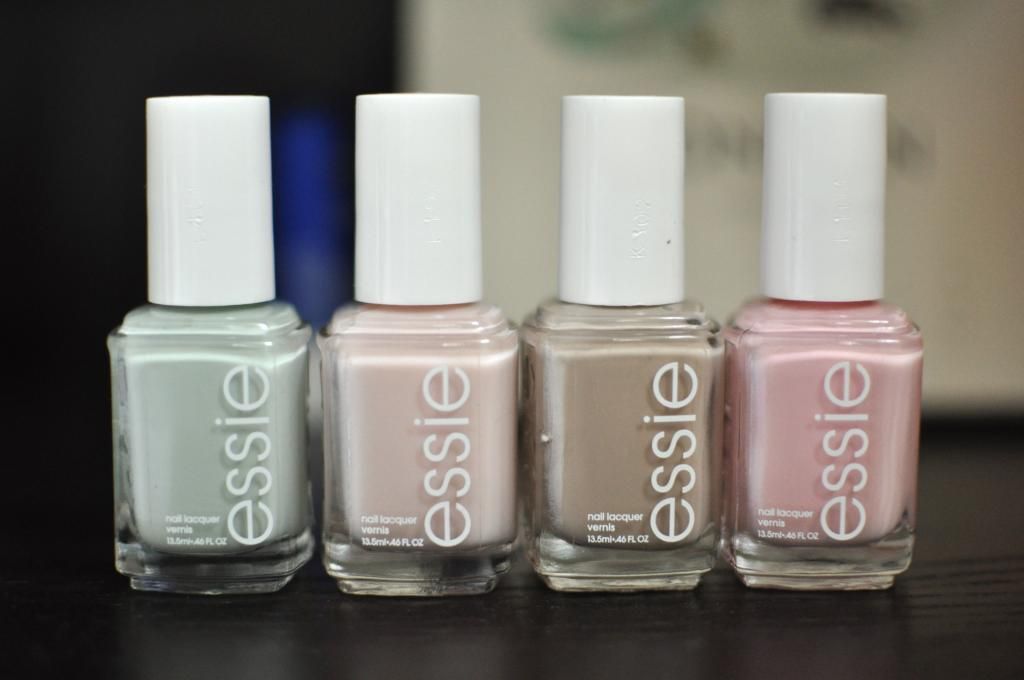 I got lucky in the picked over nail polish section and walked away with four amazing popular Essie pastel colours.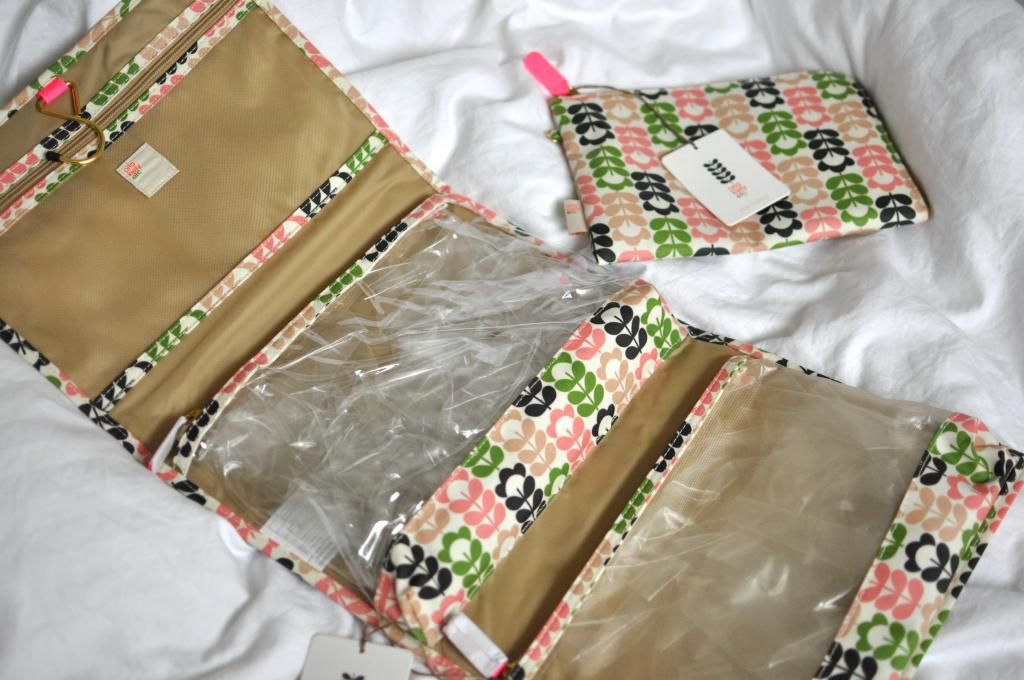 I also found these two awesome travel cases. Target is by far the best place to buy travel cases that I've come across so far.
Then I went back to the decor section and admired everything before Target is gone forever.
And lastly I picked up a diffuser (Island Moonlight), the other is the one I got when it wasn't on sale mentioned previously.
There's a Joe Fresh store in Bramalea so we went in and I found this amazing statement necklace for 50% off!! And guess what?? The original price wasn't bad either at $16- but I got it for only $8!! It looks like a necklace you'd find at J. Crew or something, doesn't it?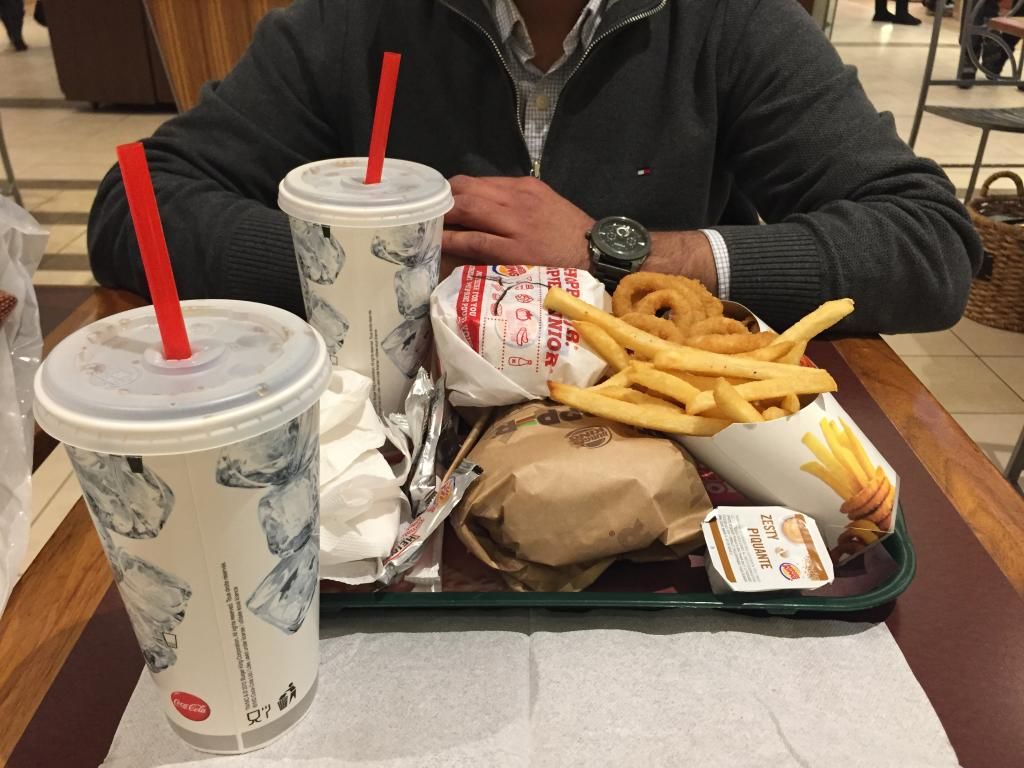 After all that shopping, we went to go eat at Burger King in the food court. It wasn't appetizing but we needed to fill our tummies with something.
I plan to check out Target again this weekend but it's unlikely that they'll have any good sales. Now I'll only buy if it's a good deal because I got everything I really wanted. This is not the end for Target and me. One day when the Mister and I have a car and I have a passport, I will cross the border to the States and go to a Target over there. I hear Target is better over there anyhow.
"When I was young, black and white is how I thought the world to be. Now that I'm older, shades of grey is all I see." -Unknown