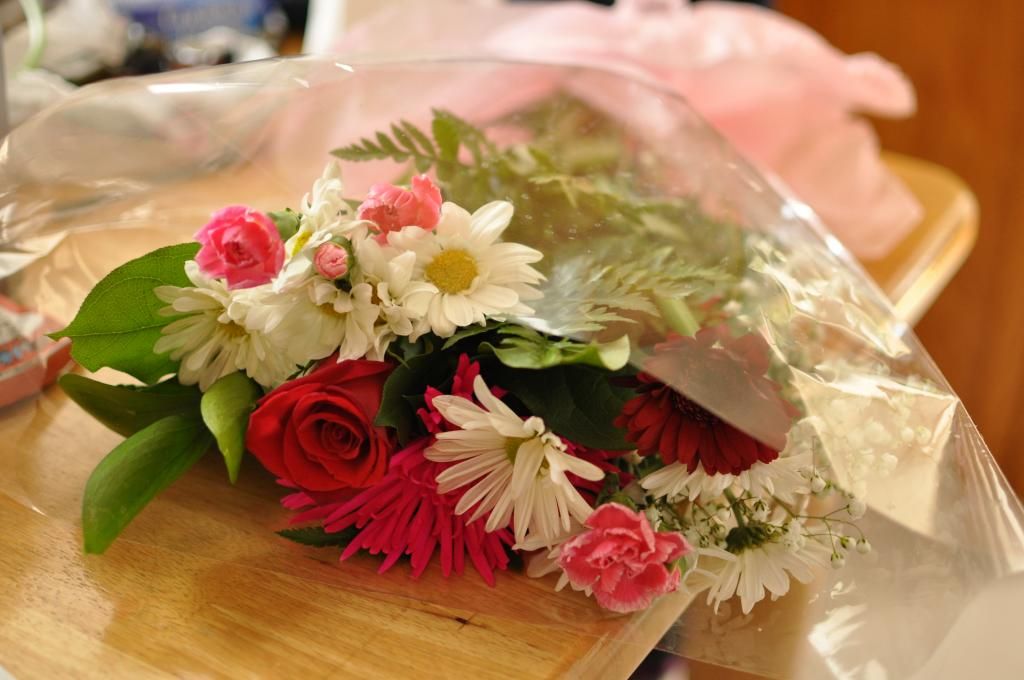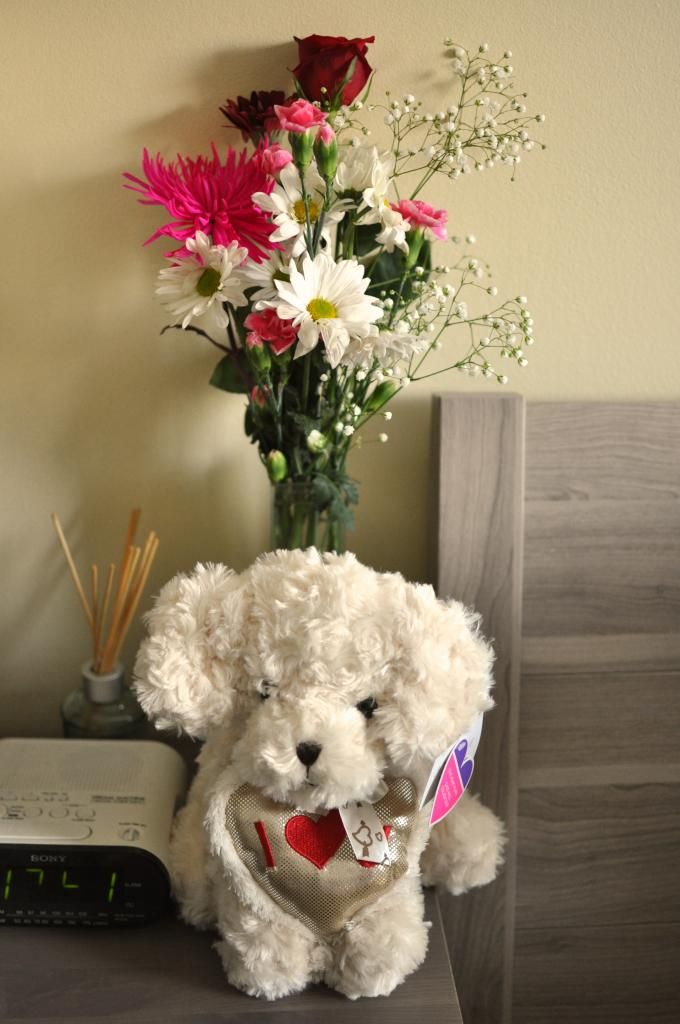 I said in my previous post that I'm not a Valentine's Day kind of person, but... I do think it's a nice excuse to celebrate and have dinner. The Mister and I didn't have dinner though because on the Saturday Valentine's Day was on, I had plans with my family to celebrate mine and my sister's birthday dinners combined. So, instead, he insisted he come over to see me in the daytime and brought over flowers and a cute stuffed animal (dog).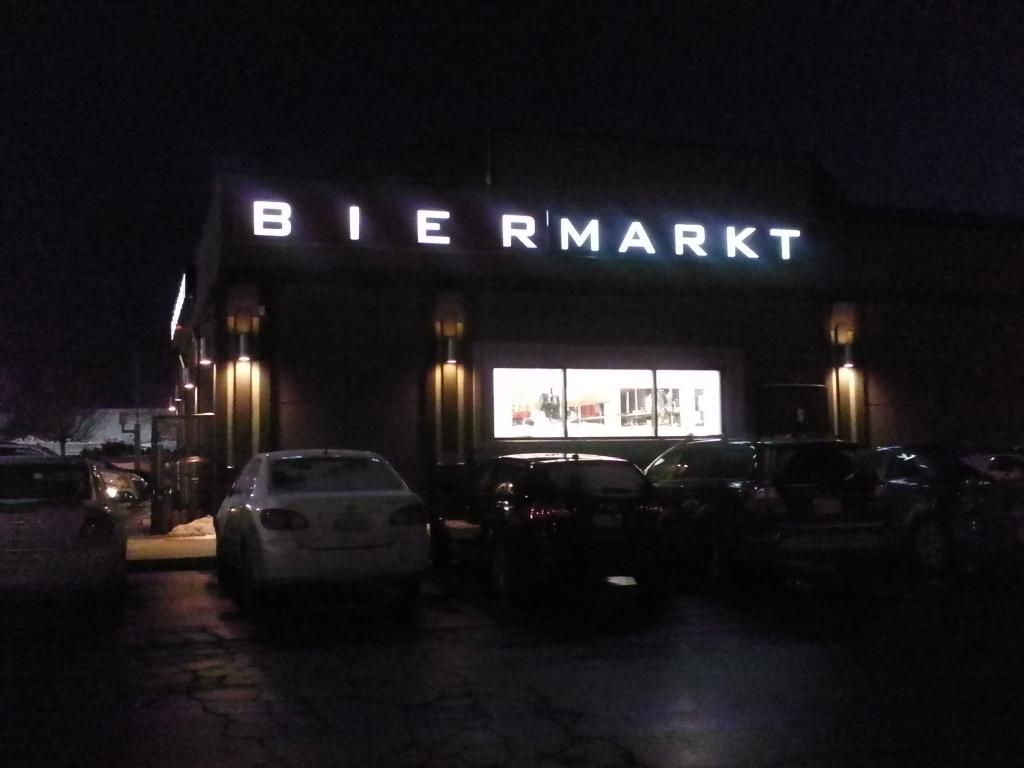 Bier Markt
199 Queen St. N, Toronto, ON M9C 4Y1
Taken from the site:
"Bier is a work of art and a labour of love — and it's our passion. We serve it at just the right temperature, in just the right glass, and pour it exactly the way it was meant to be poured. Paired with our European brasserie-inspired menu and guided by our knowledgeable staff, it's a journey that begins with great Bier and ends in an unforgettable culinary experience. So come raise your glass, tulip, chalice or stein and say 'Proost' to beautiful Bier!"
The place my family chose to eat at for dinner was
Bier Markt
. The place looked decent enough, both of my sisters had been wanting to come here, and the idea of a place focused on beer was intriguing because if it was any good, I would have totally brought the Mister here another time.
When we got there, of course, the place was booked solid because it was Valentine's Day (we forgot to reserve) and was told that it would be an hour wait. It a bit weird though because it didn't seem
that
busy since no one was waiting in the foyer where we were... We figured everyone must have had reservations or something.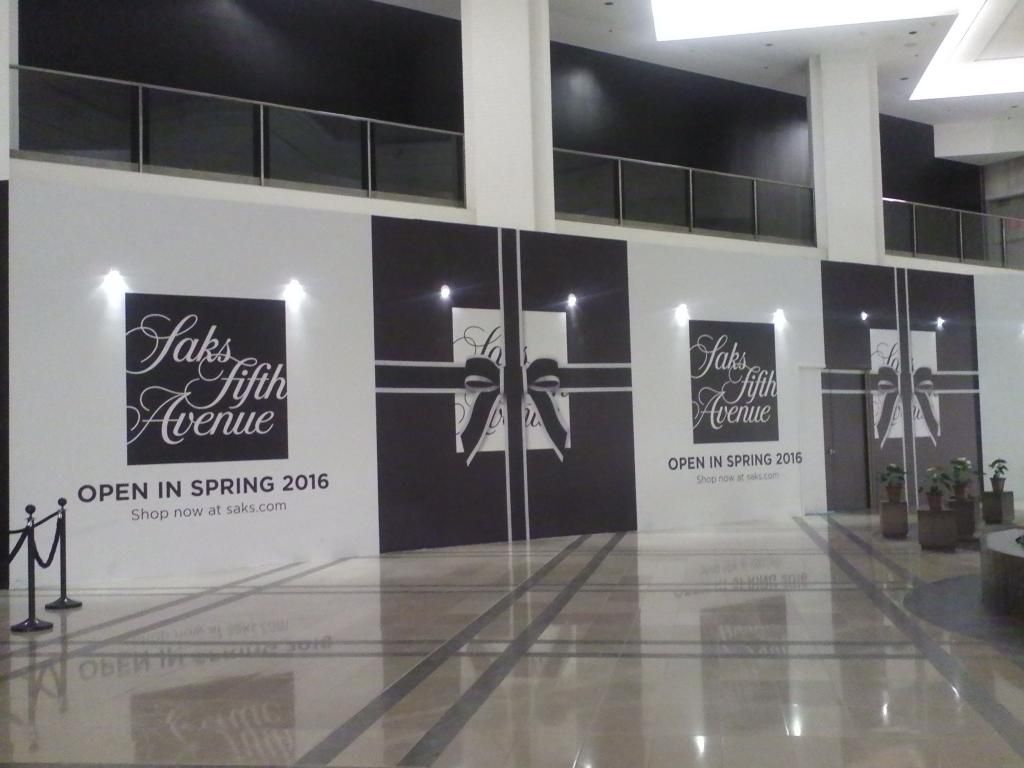 So, we went to Sherway Gardens Mall and walked around for an hour. I spotted the Saks Fifth Avenue department store under construction. We have Hudson Bay, Holt Renfrew, and now we'll have Nordstrom and Saks!! I just can't wait!!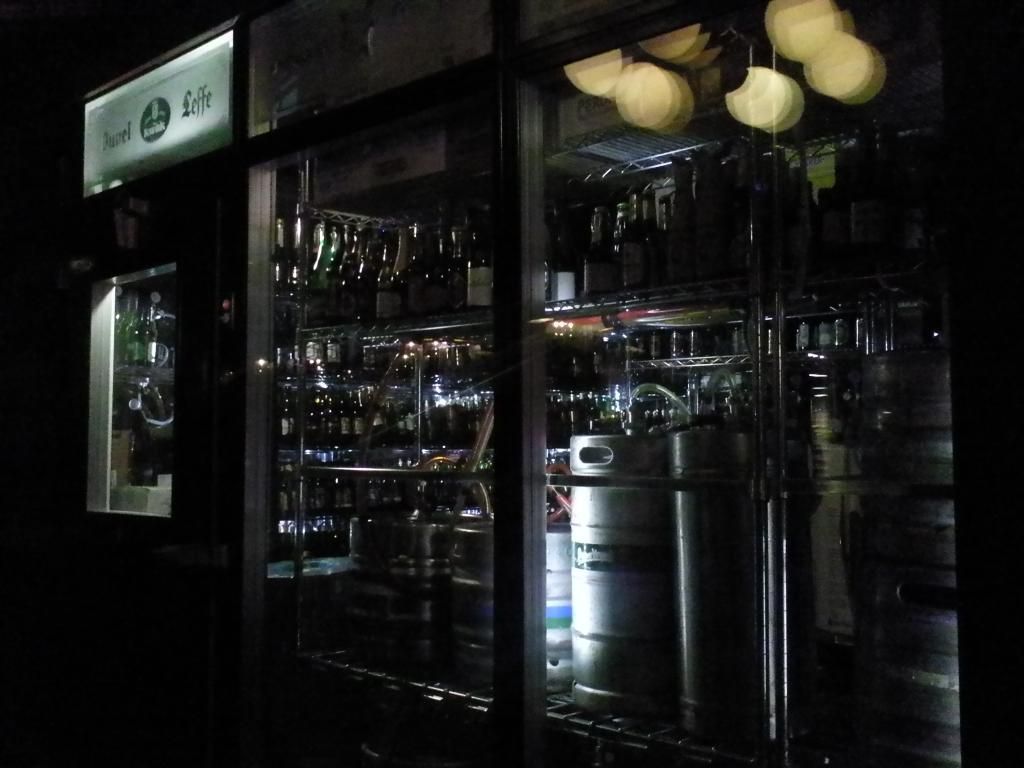 After exactly an hour, they called and we started to head over (they even called twice to make sure we were still coming- a little pushy if you ask me). When we got there, the workers looked a little frazzled because there were a bunch of people coming in at the same time as us. We had to tell them who we were and then were escorted to our seats.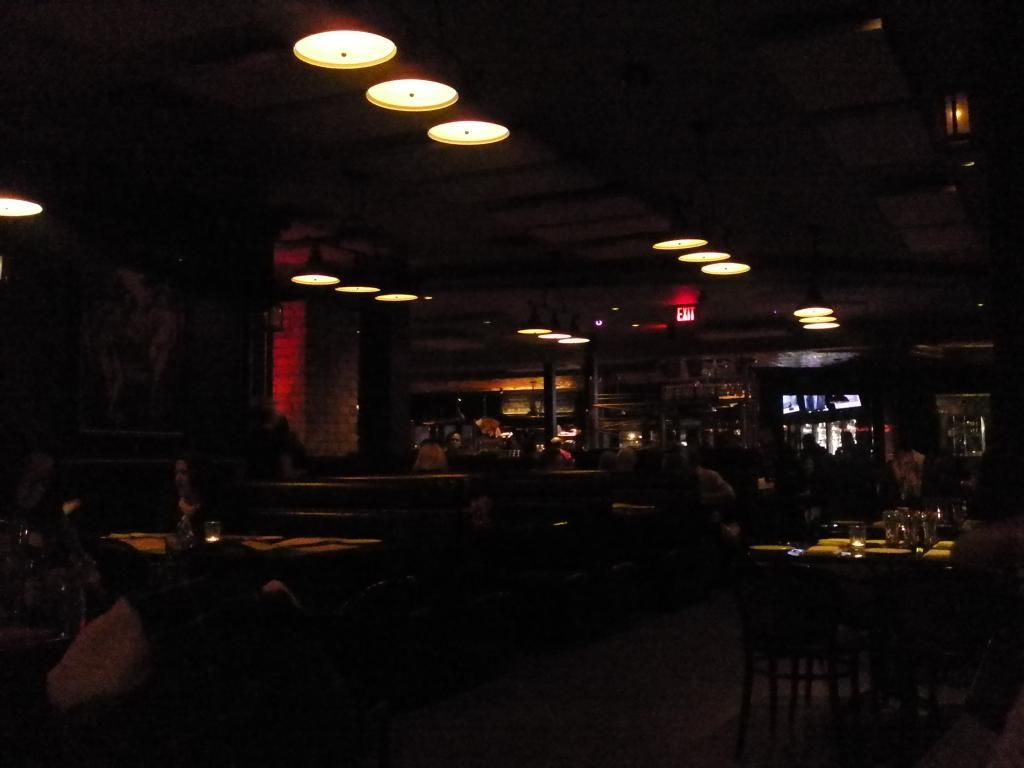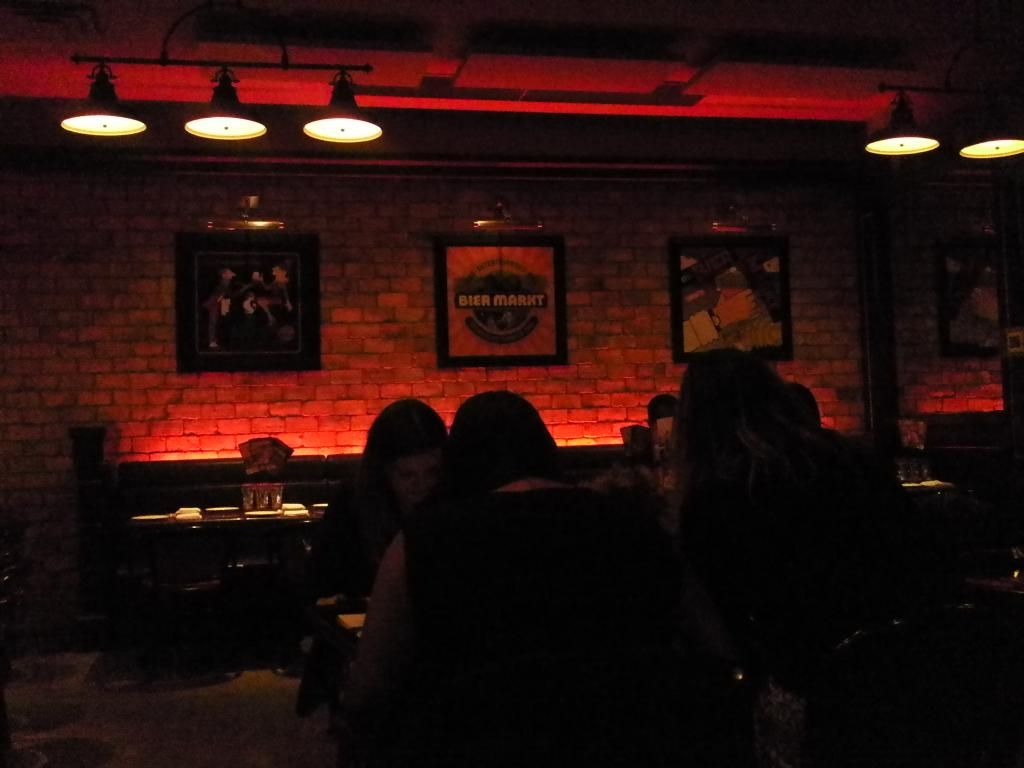 The restaurant looked fine, nice, and cozy. Here's the problem though...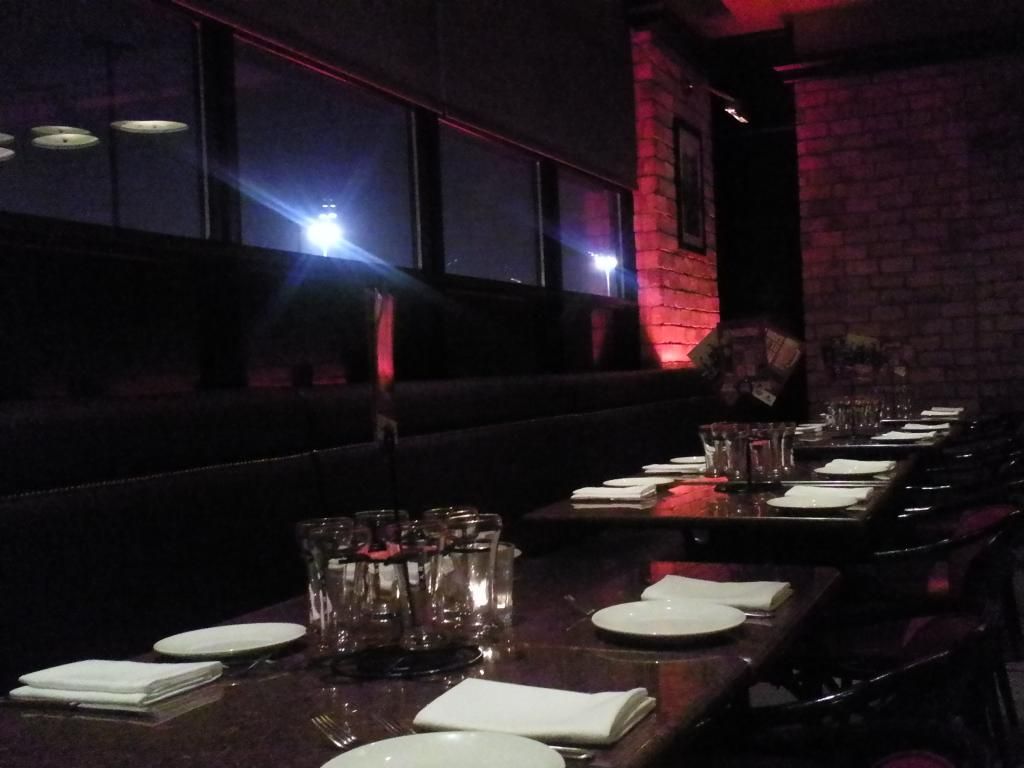 We thought we had to wait an hour because the place was booked solid?? Wrong. Look at all the empty tables. And not only that, there were
plenty
of empty tables around us (prior to this photo they were completely bare and the workers took a really long time to even set it up). Okay, at this point I'm thinking they're all reserved... until I realized that even when the few people around us finished their meals, their tables were unattended to and left uncleaned for more than half an hour. One table was halfway cleaned, the cleaning solution bottle was left on the table for sometime which was very unprofessional in my opinion. Clearly, they were understaffed- and this definitely showed when it came time to order. We sat there and had to grab the attention of our server to order our food.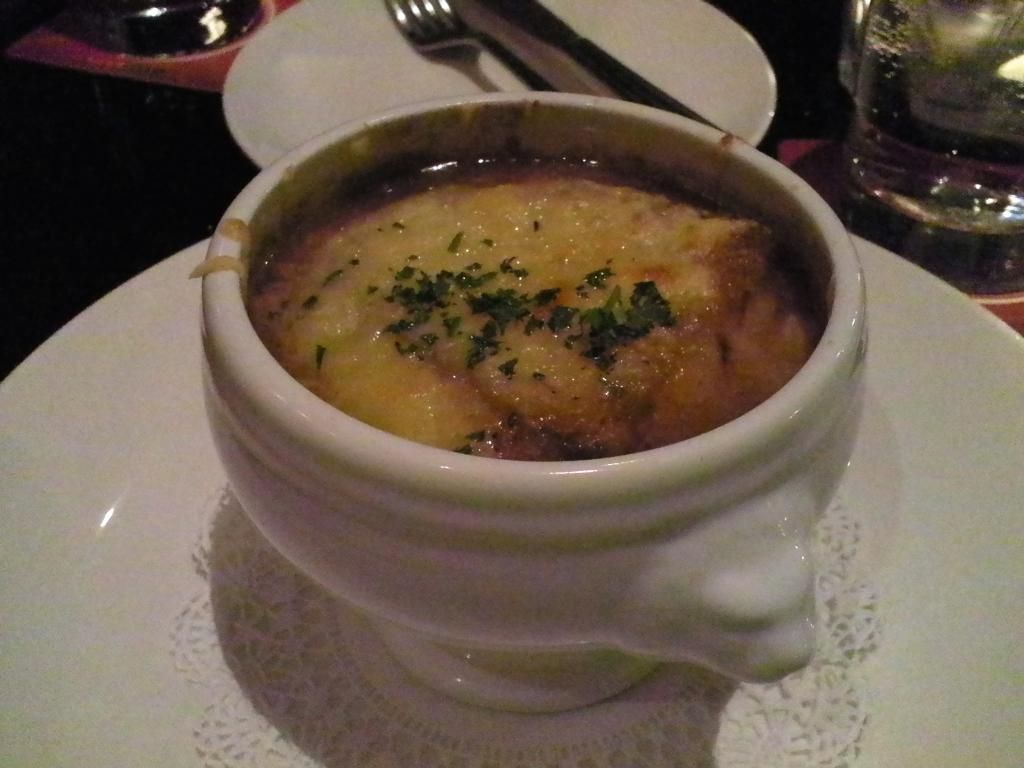 For my starter I got the French Onion Soup Gratin. This was really good. I would come back here just to eat this.
My family shared their starter and got the Dunkel Duck Wings. This was a really weird dish apparently. Firstly, it looked awful; it was burnt, there was little meat, and a lot of bone showing. They all told me it tasted peculiar too.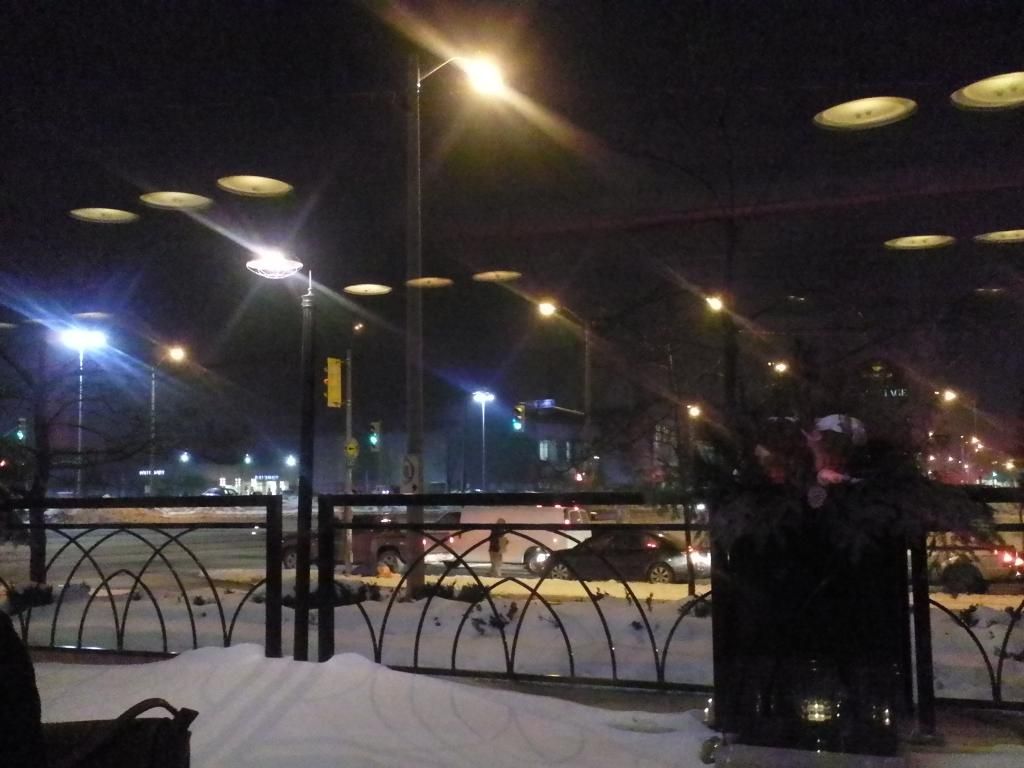 Then after we finished our starters... we had to wait what seemed like forever for our mains to arrive. Here I was looking out the window during that time. It was really cold and windy that night. Freezing temperatures that hovered around -20 degrees celsius (with the wind felt like -30 to -40). There was this homeless person panhandling the cars with their two dogs covered by a blanket. I felt awful because here I am in this restaurant paying for, what I hear is overpriced food, while that person is out there with their dogs hoping for some change.
Then after a ridiculous and unacceptable amount of time, our mains came. The servers botched up twice- one got her napkin in my sister's food, and another almost tipped over my mom's fries.
My sister got the Steak and Frites. This looked really good. It looked like it was cooked perfectly... until my sister cut into it and realized that they cooked it almost well done- unlike the rare she had asked for. Plus she told me that the steak was completely bland. The only acceptable item on this dish was the fries.
My other sister got the Ahi Tuna. For the type of restaurant we were in, already she could tell that the price ($27) for what she got was not worth it. The fish tasted okay but the whole dish itself was definitely overpriced.
My mom got the Merchant Burger. I got a taste of it and I liked it. Was it worth the $25 price tag though? Hellz no. It was good but it wasn't 25 dollars good.
Then... there was me. I got the Smoked Markt Back Ribs. As soon as the server brought it to the table I knew I had made a huge mistake. Just at first glance everyone could already tell that the ribs were
dry as hell
. They definitely were not the fall-off-the-bone-Swiss-Chalet-ribs that I love. No, these were barbequed until they were
burnt, dry, and black
. Plus, I guess they thought it would be cute to make the customer baste their own ribs. The first ribs I ate made my jaw hurt- that's how dry and terrible the ribs were. Again, the only good thing from this dish were the fries. My coleslaw didn't even have any dressing with it; so weird.
Most of the time I didn't even see the servers in sight- maybe because we were seated in the corner all the way in the back of the restaurant? The food was just way overpriced and just not good- with some exceptions like the onion soup and burger in my opinion. Although the restaurant emphasizes on beer, none of us ordered an alcoholic drink so I can't say much on that front. They did have a separate extensive beer menu though so that was cool. Perhaps this is the Canadian version of the Japanese Izakaya? A drinking establishment that serves food to pair with their drinks? Their food should at least be good at least... apparently not a priority at this location.
Overall: Ambience A-, Food D+, Service F.
Anyway, back to my talk on celebrations. I love celebrating festivals and holidays- basically anything that I can partake in or go out to eat for. My family is not big on celebrations which includes birthdays. In the future when I get married, I'm going to make it a thing to celebrate because I think it's fun.
Today is Lunar New Year (Happy Lunar New Year!), and everyone at my workplace who celebrated went the extra mile. I thought it was so fun. Personally, I would love to go out to the grocery stores, particularly T&T and Ocean's, and go buy the special items they have for sale for Lunar New Year. I got two red pockets from two ladies at the workplace. One contained a lotto ticket and the other 5 bucks haha. So sweet of them.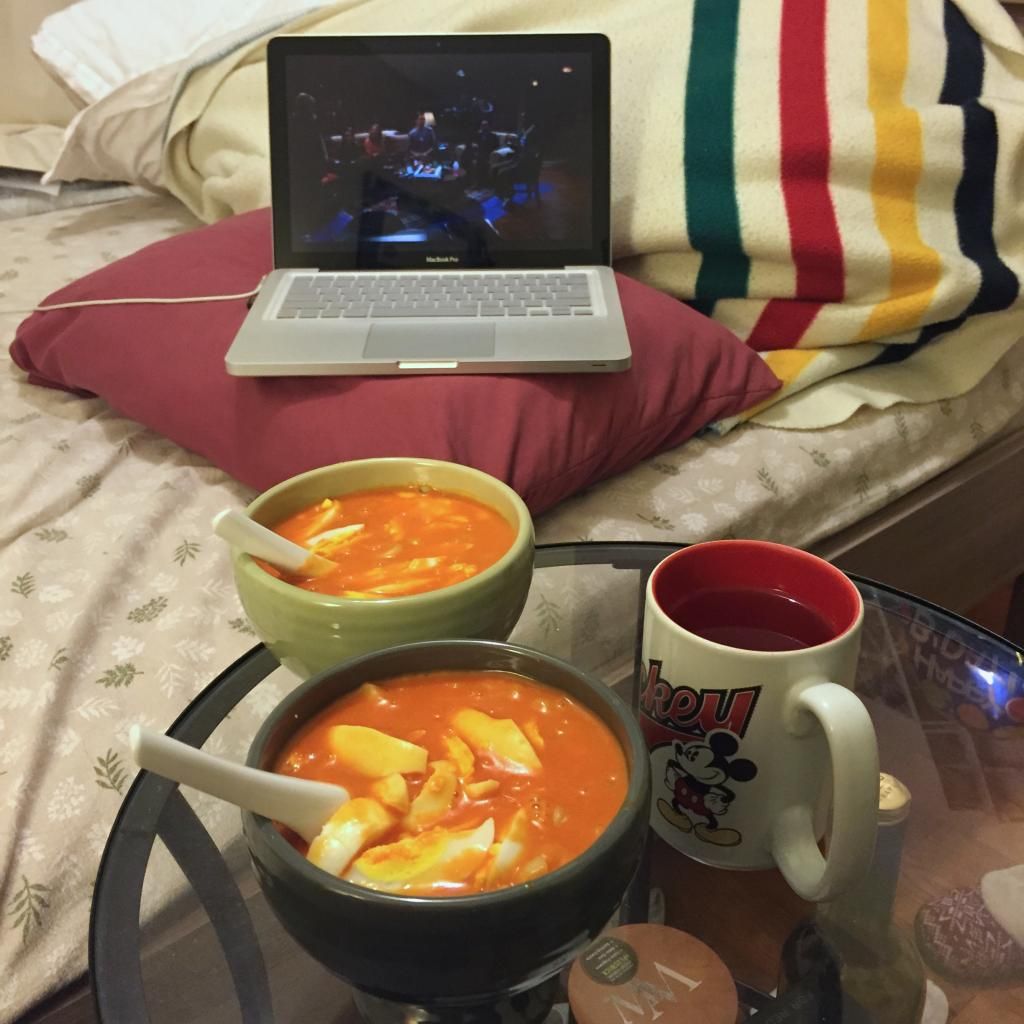 The Sunday after Valentine's the Mister came over and we made tomato soup again. I swear I just can't get sick of eating it. We did our usual, watched Big Bang Theory! I'm watching the series with him to catch him up because I'm dying to catch up with the world to watch the latest season.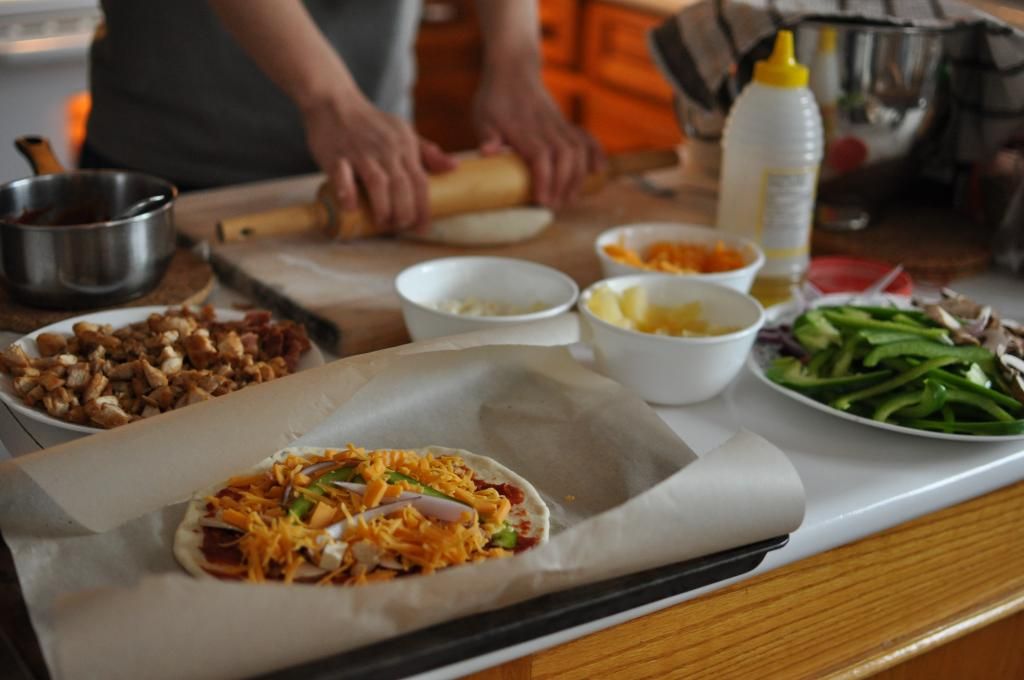 My sister has a craft of cooking food. I don't cook much because I can't stand the criticism my mom dishes out at times, but both of my sisters don't seem to care all that much. There isn't much fridge space either to store leftovers so I don't even bother trying to cook. She recently made homemade pizza and we got to assemble our own!
This was mine. Uncooked on the left, baked on the right.
In the left picture, the pizza on the left is my mom's and the one on the right is my brothers. The picture on the right is my sister's. The pizza was really good. The dough was different because it had rosemary in it too.
"If you don't do what you're supposed to do in your life, the world is going to miss what you have." -Terry Crews