I am on a blogging roll! I'm just going to go with it otherwise I'll have another dry spell where I don't post for weeks. I got back into compiling miscellaneous things into my blog posts again (have you noticed?). Some posts are still dedicated to one thing, but I tried to diversify other posts so you get a little bit of everything.
Cirque du Soleil Varekai
is coming to Toronto Sept 2nd to the 6th and me and my sister are going. I bought the tickets last night because they're currently having a really great
Valentine's Day promotion
, I got $30 off each seat! It's taking place at The Air Canada Centre so that'll be interesting.
I forgot to share this picture when a snowstorm finally hit us 2 weeks ago? For a while it seemed like there wasn't going to be any snow this winter, but then mother nature finally showed herself to us. I hear that it's going to be a long winter... but I'm so over winter now and can't wait for spring and summer! I smell Ribfest, I hear Summer Festivals, and I see Wonderland and Centre Island in my future :D Ohh, I just can't wait!
I got into cleaning out my things. I'm kind of early on Spring cleaning but when I'm cooped up in my room, it gets me thinking about all the stuff I have and how much I want to alleviate myself of some of it #firstworldproblems.
I donated some of my jeans- which include all of my $10 Bluenote jeans I got from
CNE
(shown left). I noticed they do not look good on me and I think it's because of the smaller back pockets. Above I compare the Bluenote jeans (left) to my Gap (center) and Zara (right) jeans, and as you can see, the difference in pocket size is quite drastic. I've always known smaller pockets makes your butt look wider, but for some reason at the time of purchase (back in 2011), I didn't take that into account. Plus, those jeans are made so cheap that the quality does not cut it for me. They've been sitting in my closet for years collecting dust. Cheaper clothing is what I went for when I had no money and had to stretch my dollar as far as I could- but no more!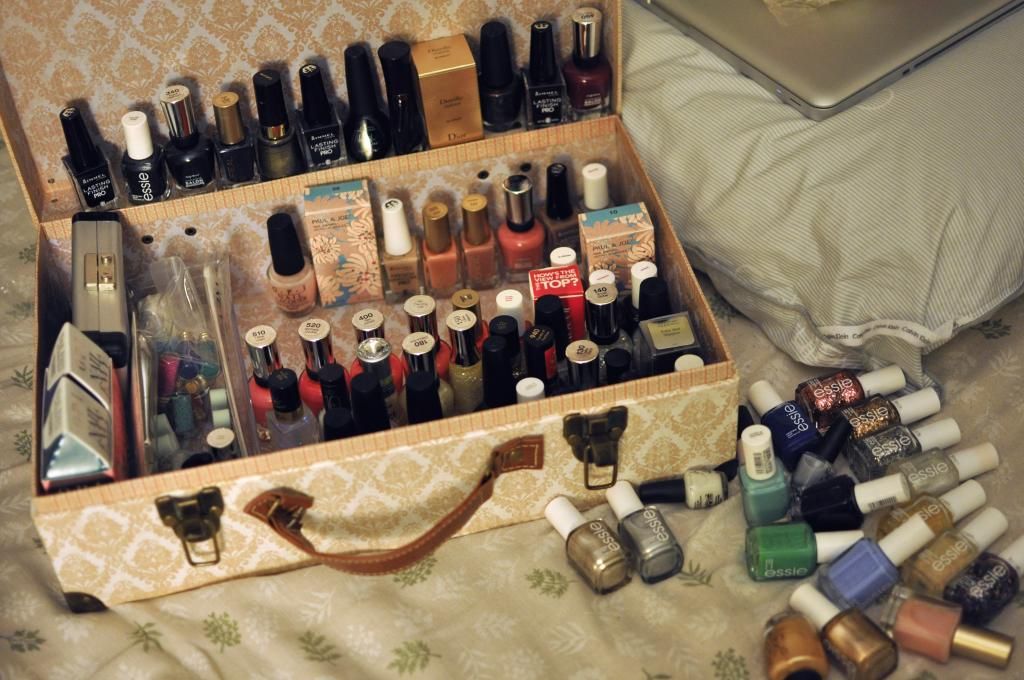 Okay, don't judge. I know it doesn't help when I say that because the brain will automatically judge because I mentioned judging haha- but still. I reorganized my nail polish collection and tried to do a clean out, but at this point, I need to go back several times before I can get rid of anything. I was only able to get rid of
one
bottle this time. That's pathetic!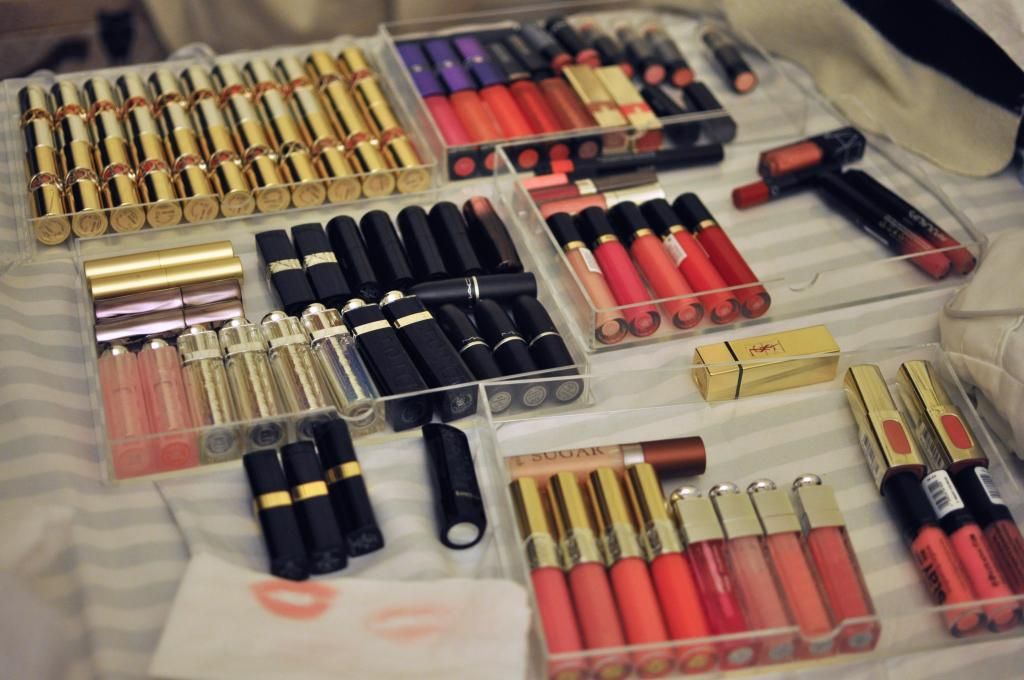 I also cleaned out my lippies and gave away a few. I plan to go back at a later date to hopefully get rid of some more.
I got into salads at one point. It's an on and off thing though because I don't want to get sick of it. When I do have it, I eat it during my first break at work and sometimes late at night when I'm hungry and don't want something heavy before bed. Although it's not good to eat late at night, it feels worse to go to sleep starving.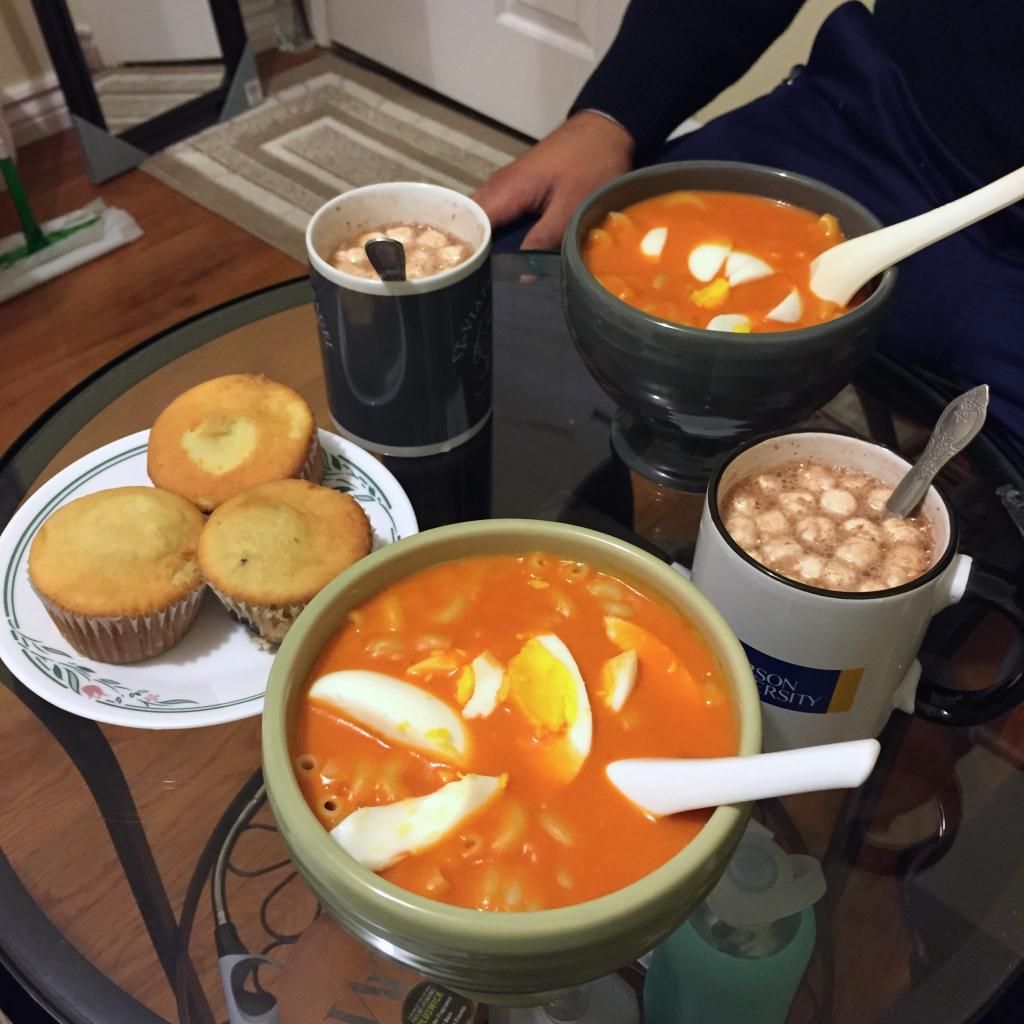 Ahhh~ tomato soup. I hadn't made this in so long; we also had hot chocolate and my mom's blueberry muffins. We watched Big Bang Theory while filling out tummies with yummy goodness.
"How people treat you is their karma; how you react is yours." -Wayne W. Dyer