I have turned into a complete chocolate fiend since the holidays. Thank goodness my chocolate stash is dwindling, but seriously, I should never have that much chocolate sitting in my room again!
Not only did I get chocolate from the Mister for Christmas... I had bought some too, eep!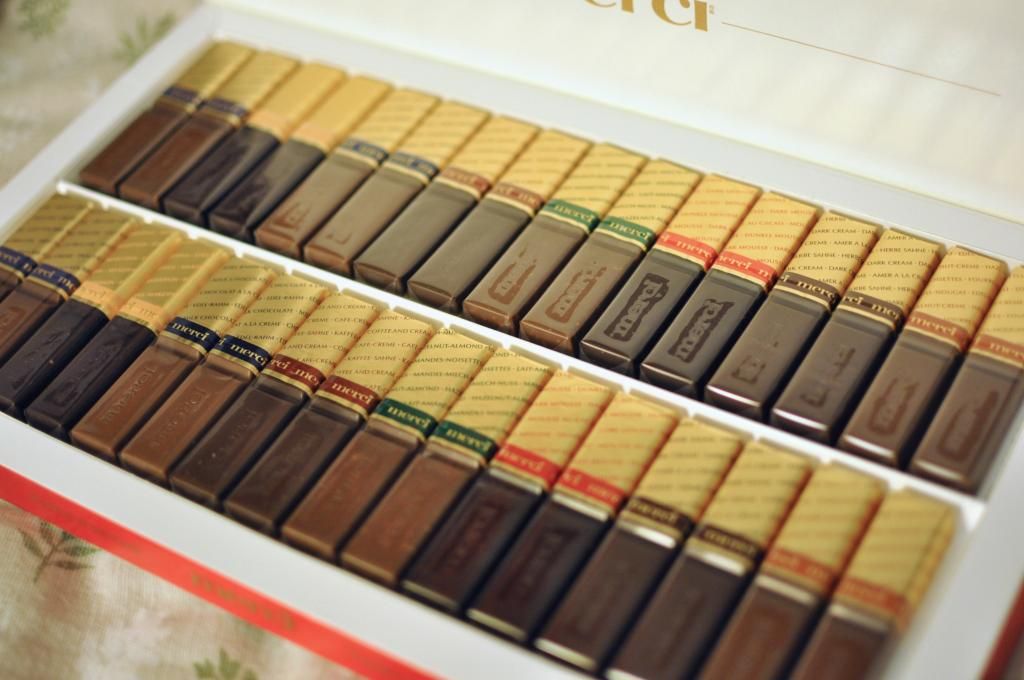 I recently opened this huge Merci chocolate box that I got from Walmart during the holidays. It was a good deal, $10 for 400g! Their regular 250g boxes go for around $6. I know, that's a lot of chocolate. But they're individually wrapped so it's easily shareable and you don't have to eat it all in one sitting.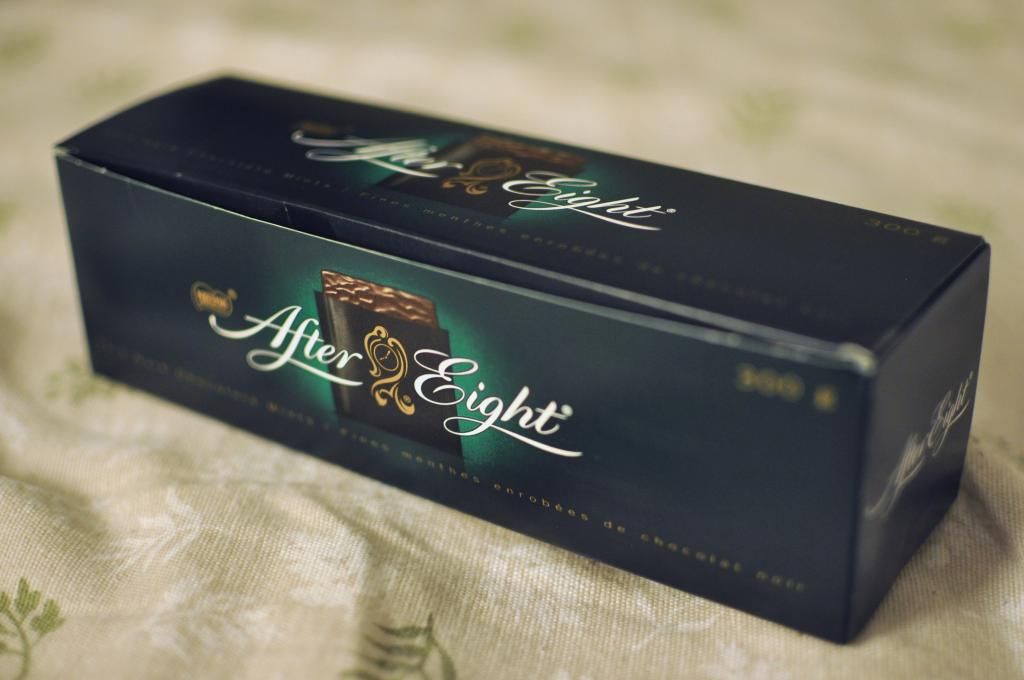 This After Eight chocolate was demolished a long time ago. I bought this during the after Christmas sales. I have a thing for mint chocolate, York Peppermint Pattie and After Eight are my favourites.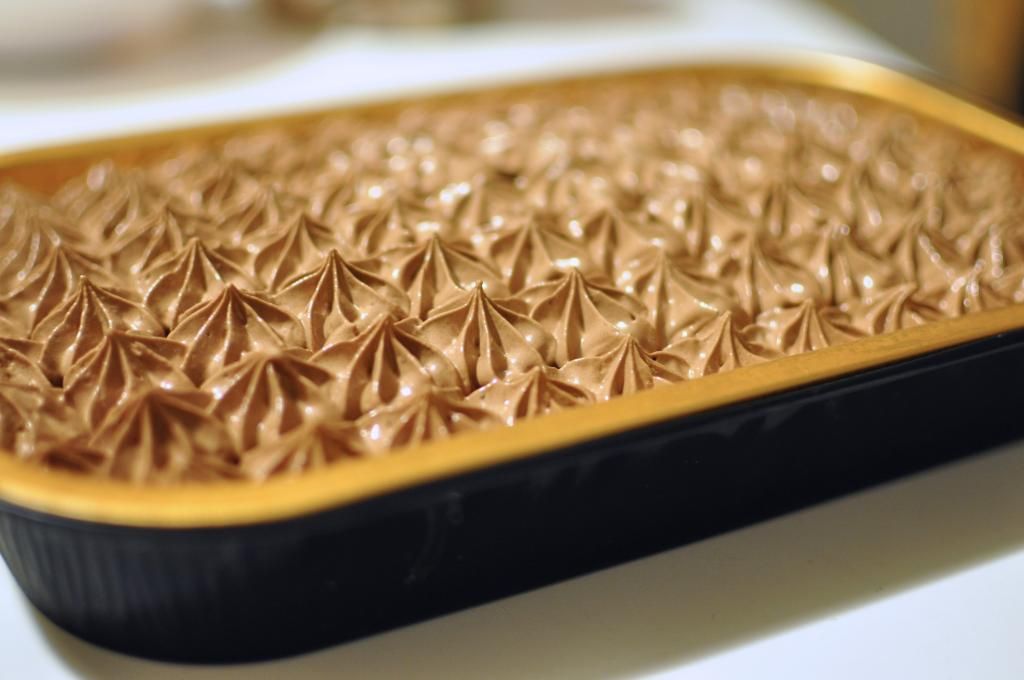 And because I was on my chocolate addiction, I recalled how my family used to have McCain's Deep 'n' Delicious cake in the freezer all the time. If you occasionally have cravings for cake, or want cake anytime without having to worry about it spoiling in a short period, McCain's is an option. It's not the most delicious cake, but seriously, you can keep this bad boy in the freezer for quite some time.
I didn't get a chance to blog about it but I did go see the last part of The Hobbit. I would've gone to see it opening weekend but I was waiting on my siblings. We couldn't get our schedules to align so the Mister and I eventually went to go see it ourselves. It was
amazing,
10/10! I loved every single minute of it. I hope they come out with a special edition dvd set because I'm waiting for that to purchase it.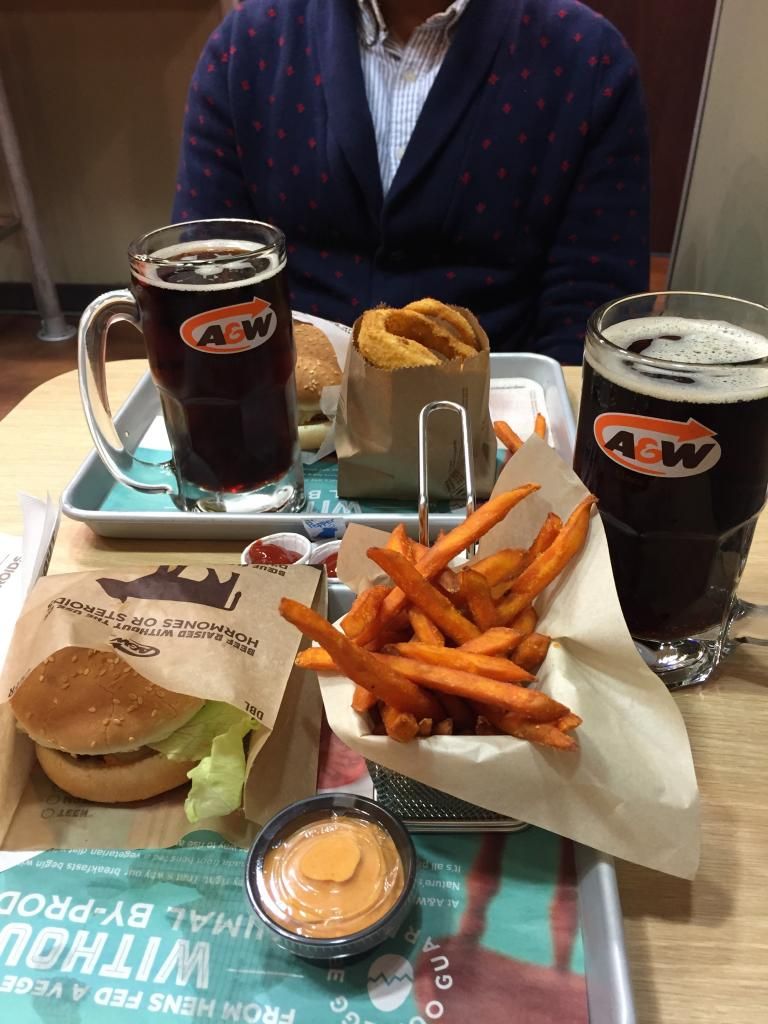 After the movie, we ate at A&W. We got our usuals, Mozza burger for me and Chubby Chicken Burger for the Mister, but this time we also got the sweet potato fries along with onion rings as our sides. The sweet potato fries comes with this spicy chipotle mayo that pairs perfectly with the onion rings. I don't know why they don't pair the two together but honestly, it's a match made in heaven. It reminds me of Burger Kings onion rings with their zesty dipping sauce, but better! Ugh, why do I only love the bad fatty foods?!
This is what I have been eating most mornings which happens to be my most favourite kind of breakfast. Sunny side up eggs with soy sauce, yum! The only thing missing is the bacon; and yes, I like to eat 3 eggs.
So I know I'm not the only one who loves Target and is sad that they are leaving :( During the after Christmas sales, I managed to pick up 3 more rolls of wrapping paper for only 75 cents each (they come with a lot too!). That is, and will probably be, the greatest steal I have ever managed to get on wrapping paper. I also picked up a few other things from Target because I was afraid that they would go out of stock before their liquidation sales happen. I plan to hit them up this weekend too because apparently their liquidation is going to start this Thursday.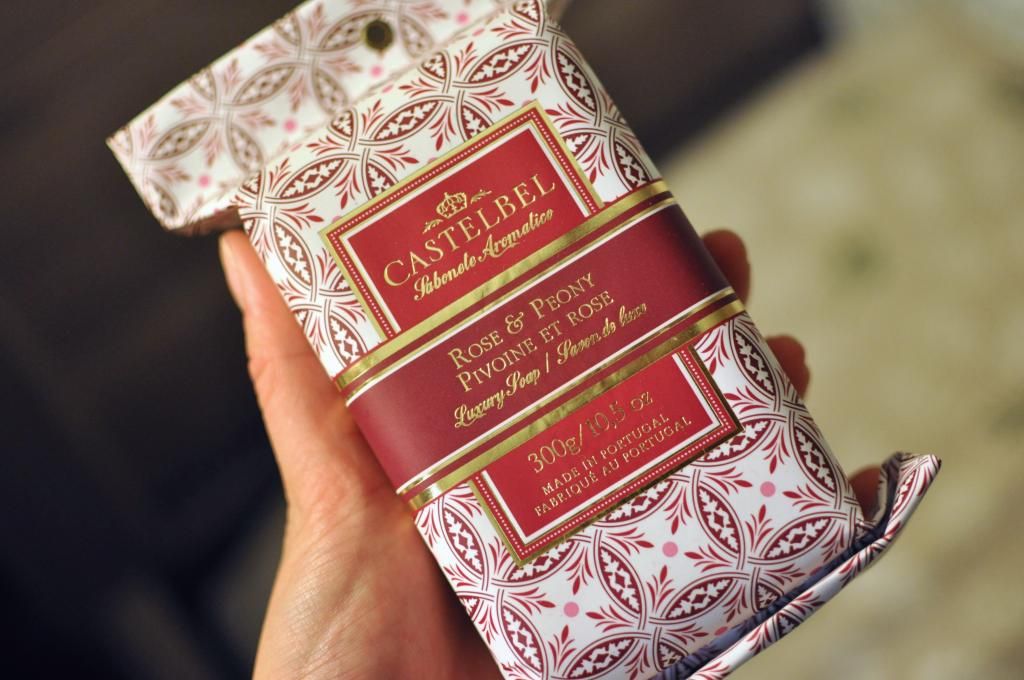 I have been using this rose and peony soap I got from Winners. Soap is much more cumbersome to use as opposed to body wash and a loofah. I got it anyway because the smell is incredible. I do, however, miss the ease of using a body wash.
Apparently I have a preference for Essie polishes. I was looking at my nail polish collection the other day and realized that I've collected quite a few. I think it's because they're widely available at Walmart and Shoppers Drugmart, and the fact that they come out with beautiful polishes. I mean, just look at the display! How could you not fall in love with the wonderful shades of nail polishes they have?? Also, big win on their Luxeffects polishes; seriously good stuff.
"Life has not been the party that we had imagined, but since we're already here, let's dance." -Fernando Aramburu