Gee, where has the time gone? First and foremost, Happy New Year! Mine was spent quietly at home watching Big Bang Theory, ordering pizza, eating chocolate cake, and having some champagne when midnight struck.
The pictures are on the Mister's phone so I'll just have to fetch them and insert them here at a later date.
This is how our Christmas tree looked this Christmas... a little lopsided at the top and not everything is "perfect", but that's what happens when the sun goes down sooner in the evening in winter. I'm not sure why it didn't occur to us that we could have just turned on the light.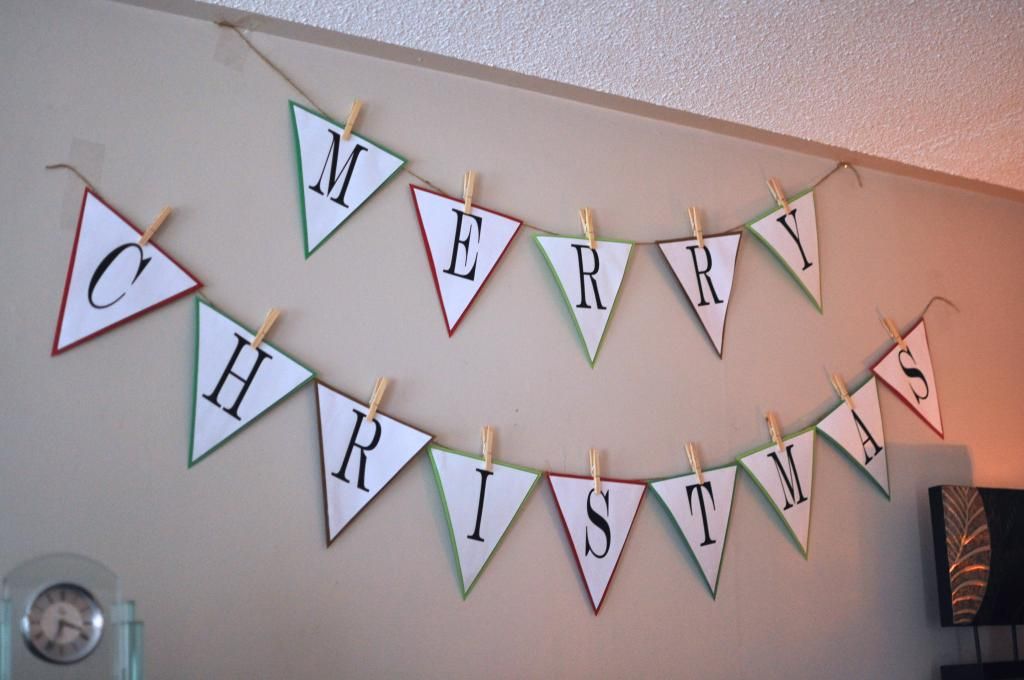 Christmas wasn't that exciting for me this year. Like I said in my other
post
, I just didn't feel any Christmas cheer when it came to my house. My mom is not into Christmas, she thinks it's a little pointless and well, she's not much of a holiday person anyway. To be honest, she's not really into anything actually, sometimes it feels like she's given up on life. I wish I could get her to see past the bills and stresses, but it's hard when all she sees is the problems.
Anyway, enough of this dreary subject, today I wanted to share my Christmas.
This Christmas, I decided to be in charge of the main dish. Now if you didn't know, I have never made the main dish before. I've always done appetizers, side dishes, or dessert but never the main. I was inspired to do it after seeing
Giada's Pot Roast recipe
pop up in my Facebook feed. I didn't have access to Porcini mushrooms so I substituted with Portobello mushrooms instead. It still turned out really good... except for the fact that I forgot to tent the roast with foil so the meat did dry out a little.
My sister made nachos... it didn't go with anything, but she wanted to make it because she felt like it. It was a hit with my family.
Then my other sister made the veggie side and crispy potatoes.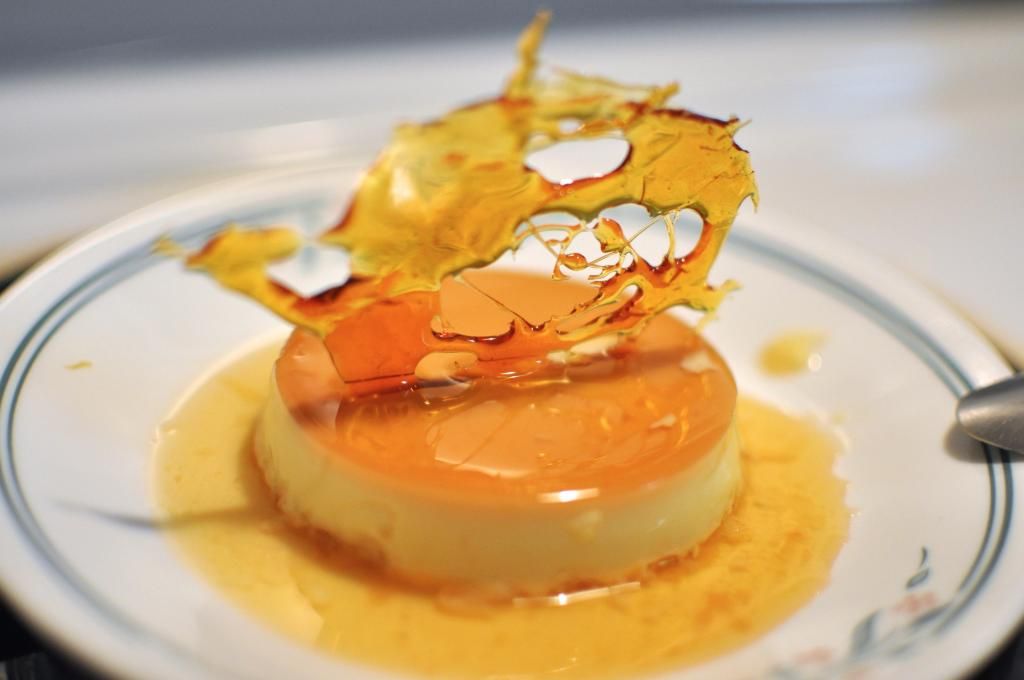 And then there was Caramel Flan. Oh boy, was this ever good. She even went all fancy on us too with the presentation.
And that was it for Christmas dinner. It was small but it was just enough for all of us. There were less leftovers which was great because our fridge is always too full.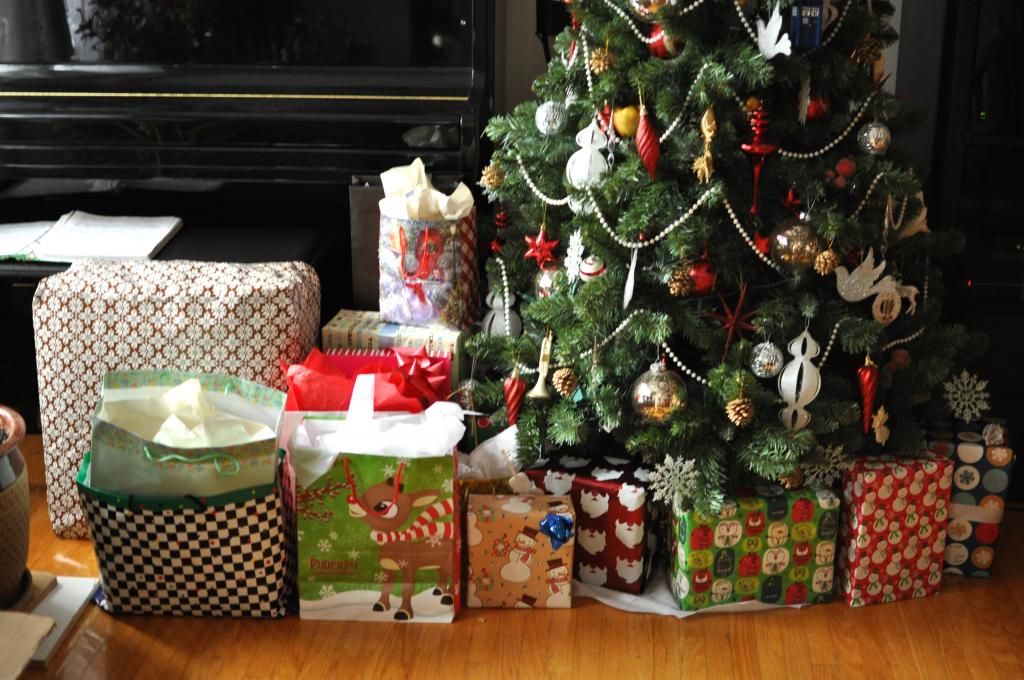 Then we waited until midnight of the 24th to open the presents!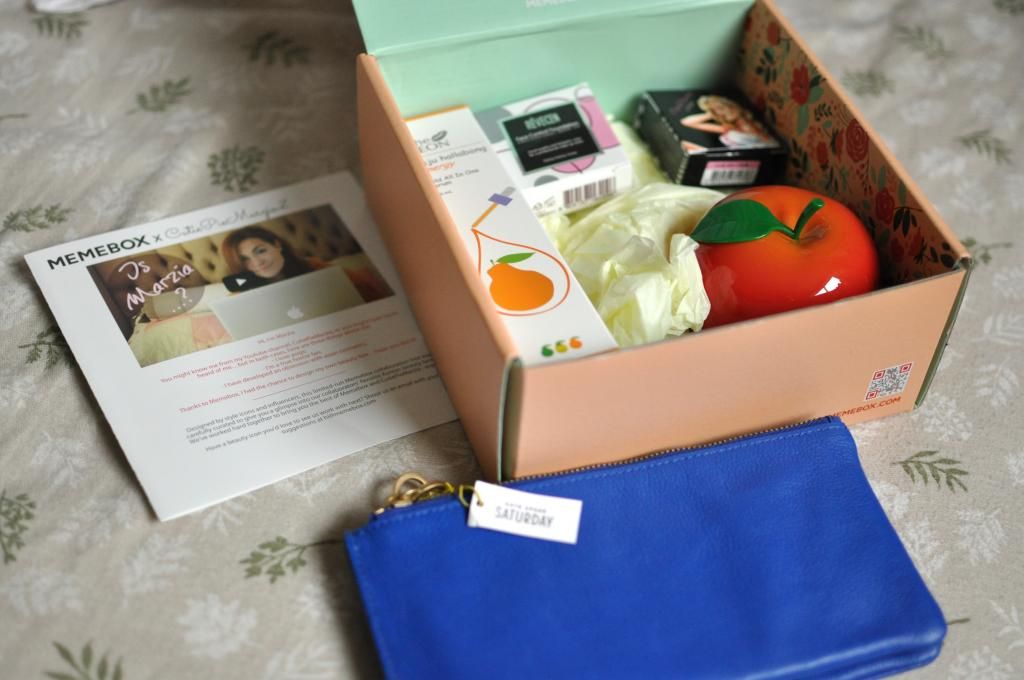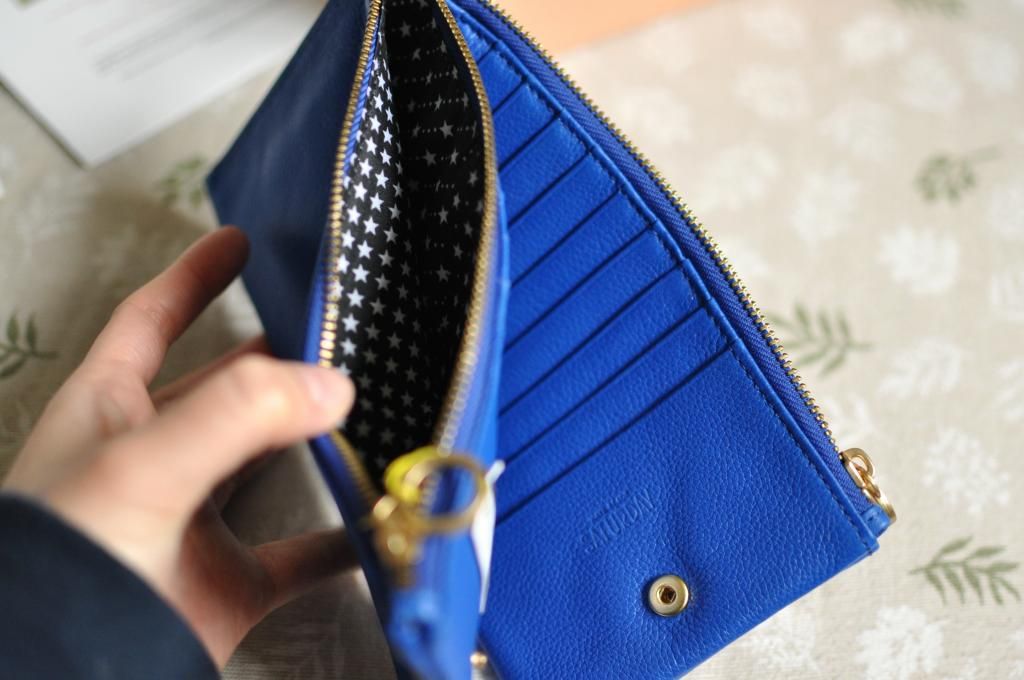 My elder sister got me this. A meme box, geared with Asian products- with some items missing that she thought wouldn't be much use to me, and a Kate Spade wallet. The apple container in the box is actually by Tony Moly, and it's a face moisturizer that I think will be interesting to use.
My younger sister got me these. She knows that I like Grace Cole hand soaps (lol), knows I
love
the Hudson Bay too much, and of course she gets me a mug with an
antler
as a handle! She seriously knows me too well.
My mom got me these fuzzy Old Navy socks which I love to wear because they're comfy and it gets cold in my house.
And my brother? He got me this
awesome
Lord of the Rings poster! And it's not just any ordinary poster, it's made of some special foil material or something. I'm going to have to get a frame for it so that it doesn't get ruined. It's magnificent.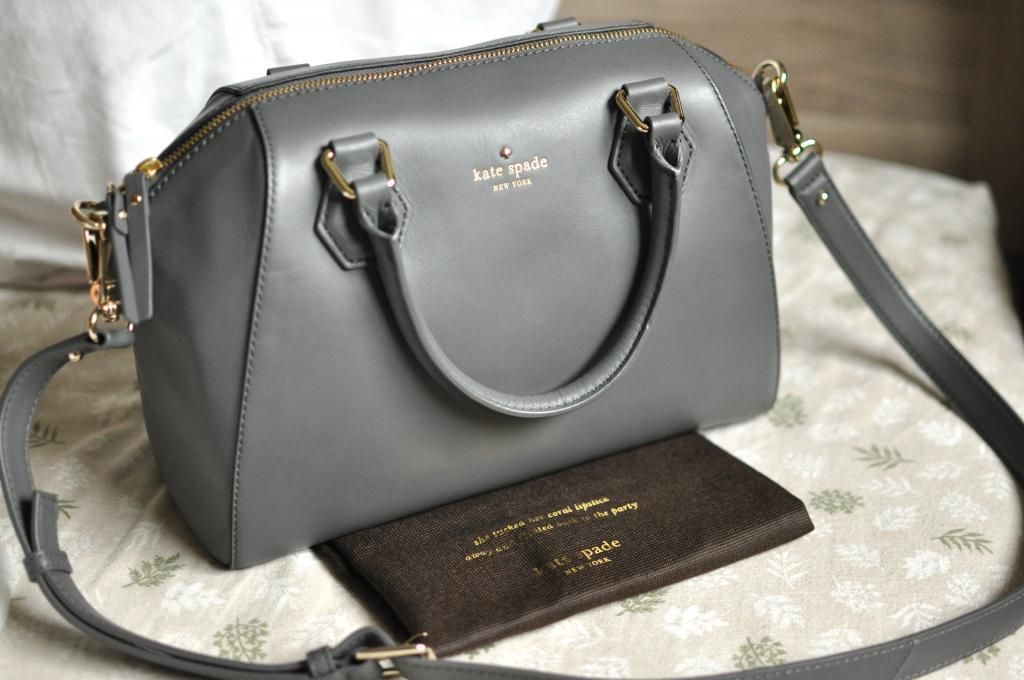 Then the Mister. He got me a Kate Spade bag. He still felt so bad because
last year
, I had mentioned he bought me something online but it didn't come in yet so he went out and bought me other things in the meantime. Well, it turned out that he had ordered a Coach bag for me online... but, when it came in the mail, he realized it was a fraudulent one. That's why I never shared that gift at a later date because there was none haha. No, but seriously, he brought the bag to show me and it looked so cheap and just plain awful. Apparently it looked nothing like the bag he wanted to get me.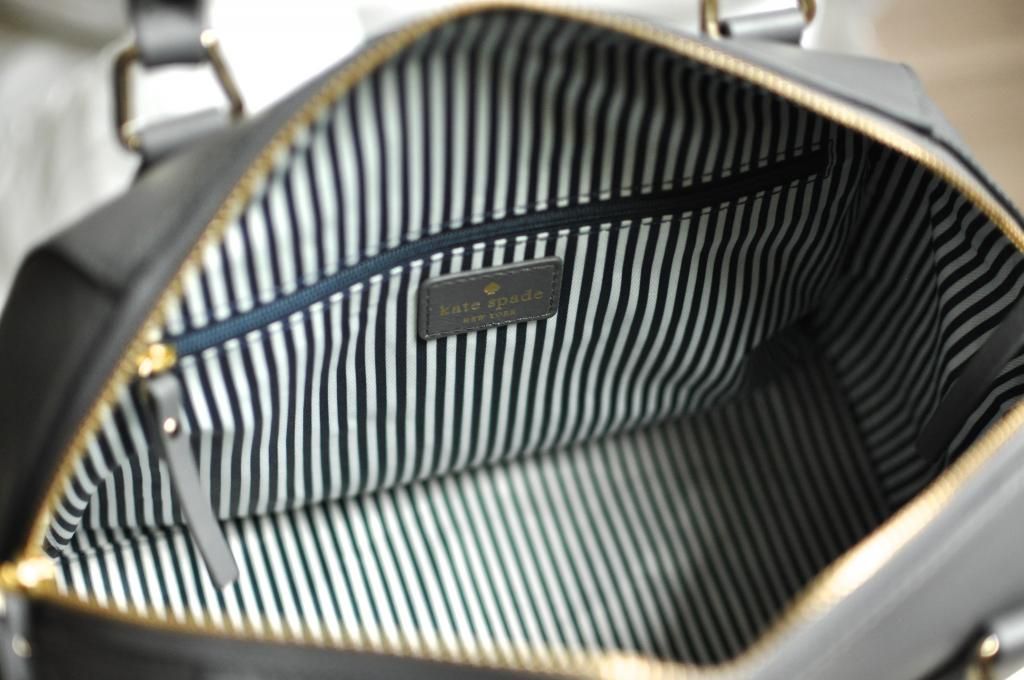 But, he made up for it this year. It's a lovely bag, I really like the shape of it, and I love the interior. I think he did a fine job. I don't own a grey bag so it'll be new and different.
He also got me chocolate! He knows exactly which kinds I like.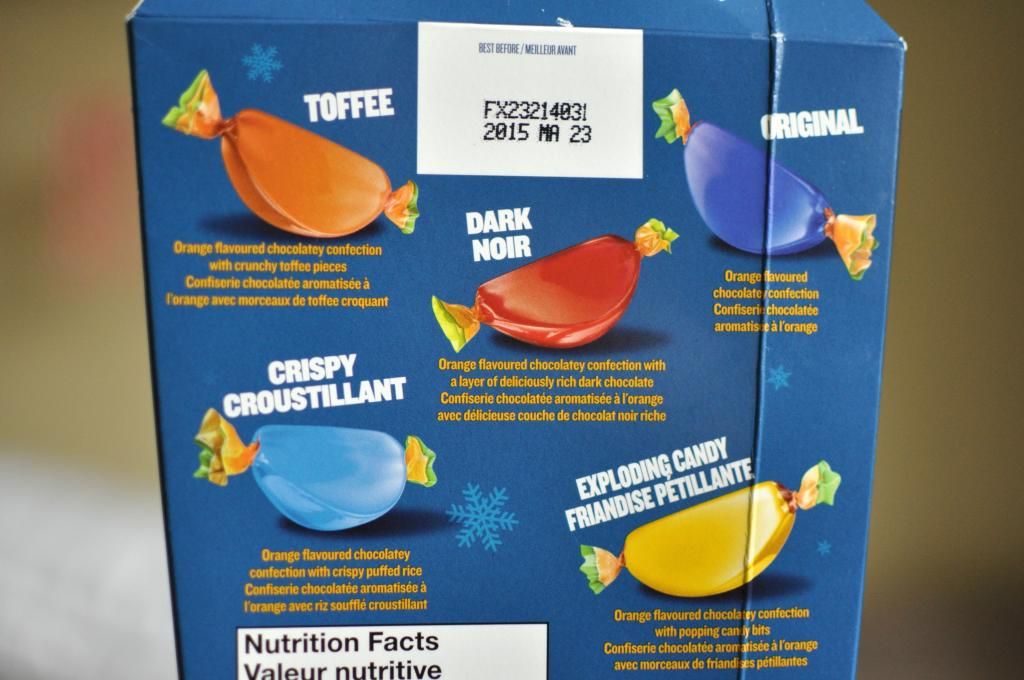 I've never tried the Terry's Orange Chocolate segments before, but they are seriously good. My favourite is the exploding candy then the crispy puffed rice one.
This New Year, I've decided to make some resolutions. I know, me? New Year resolutions? I can't say losing weight would be one of them, as I know that may not realistically happen this year, but I did want to mention it. Here is my realistic list of resolutions this year:
1. Blog more often about random daily happenings. I feel like I lost touch with blogging about the randomness and everyday things in my life. My blog posts are always themed and it's always "events", outings, or show-and-tell. I leave out the little things so I'll try to bring those back.
2. I'm going to stop the monthly product posts because to be honest they're boring to write and to read. I have one last one to write for December but that's it. Instead, if there's a product I really like I'll just mention it right into my other posts- it'll go along with blogging about the little things.
3. Blog about whatever I feel like and whatever I do regardless of how it makes me look. Yes, I eat a lot of junk food. I do. And sometimes I don't even bother blogging about it because it makes me a look like a pig (which I am).
Exhibit A: poutine from New York Fries. The Mister and I shared this when we went to the mall one day. It was really good. I think it was called the Supreme Poutine or something.
And Exhibit B: comfort food at Swiss Chalet, one of our favourite places to eat that I've mentioned a billion times before; because let's face it, it's winter and comfort food is the best thing you can eat. Blogging about the same things is something I can look back on one day and remember how obsessed we were with those things. We tend to go through phases of liking a certain restaurant or food, and then we eventually find something else and move on. I would like to remember that, so it'd be helpful if I blogged about them.
4. I'm going to have more faith and confidence in myself. I admit, I am a big self-doubter. I always have this voice in the back of my mind telling me that I can't do it or that everything is impossible. I need to have a more open mind and just believe in myself.
5. Stop spending on useless crap. Okay, so I think I may have crossed some sort of line when I bought that
porcelain bird plate
. My sister said that she can picture my future house with all of these white porcelain plates and statues... which got me thinking of an old lady's house with tons of knick knacks, especially those porcelain stuff. She and the Mister have also commented about how I like to collect a lot of whatever I like, such as: lipsticks, perfumes, candles, chocolates... and they're totally right! I think I have a sickness. A collector's sickness. Hoarders? I don't know, but it's something, and I want it to stop.
6. Shop my closet. I have so many things that I haven't even worn or only once or twice, it's sick! I like to stick to the same old pieces that have worked for me because I find it hard to branch out. Well too bad sister! Because this year I'm going to dig deep into my closet and wear things that I bought that are meant to be worn!
Anyway that's all I can think of for now.
"The trouble is, you think you have time." -Buddha