A couple weekends ago the Mister and I visited Yorkdale mall. We haven't been there in ages so it quite a treat.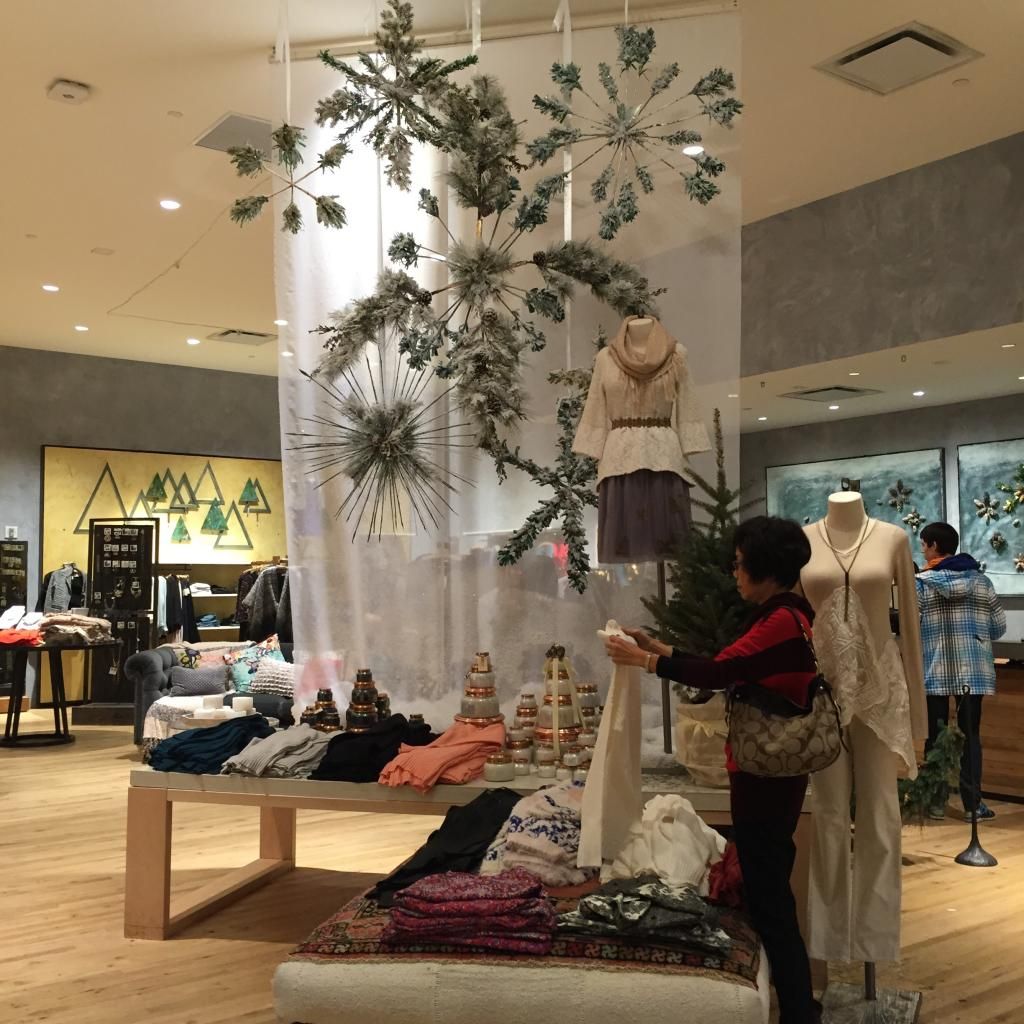 One of the stores I especially love to visit is Anthropologie because they have the nicest things there.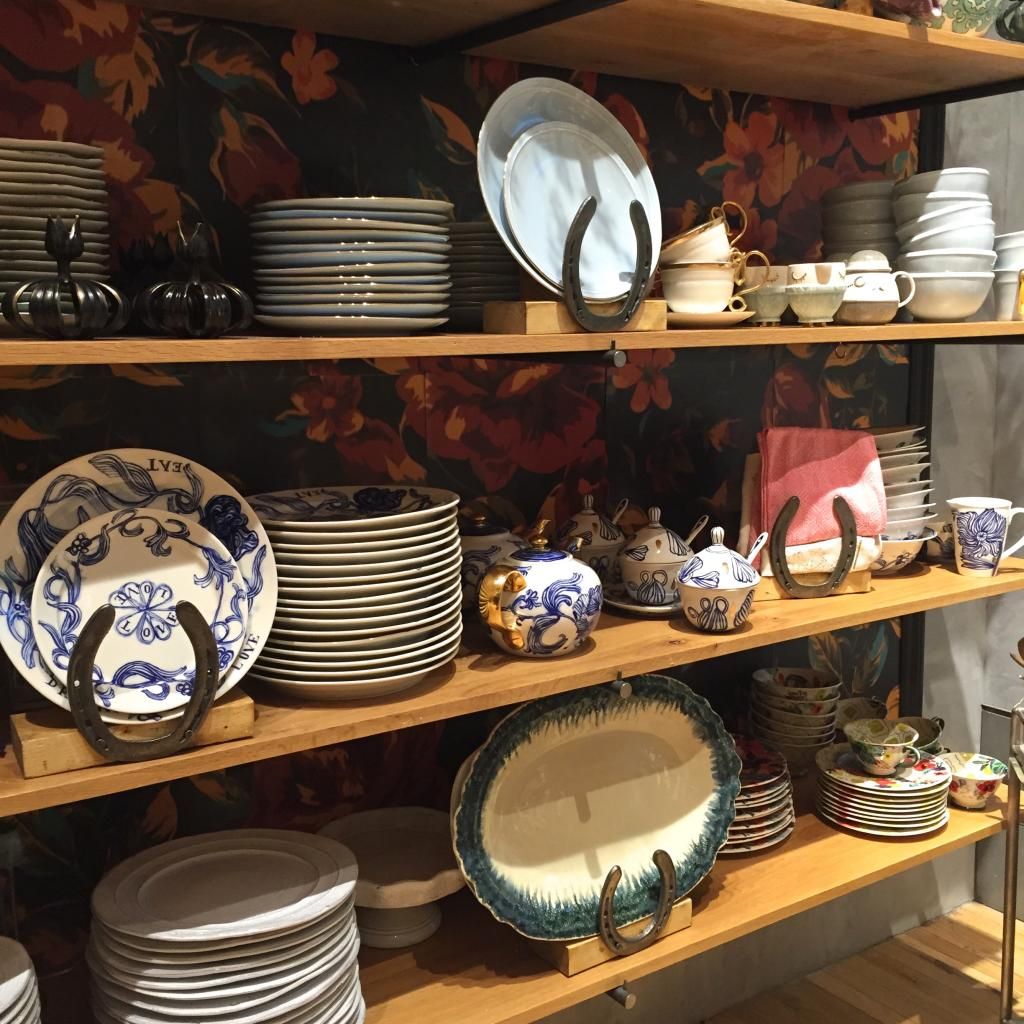 I mean, aren't all of the things so pretty? It's dangerous when I come here because I always want everything. I didn't even catch some of the things that I now see in the photos while I was there, like that cute blue and white teapot, because there was way too many things to look at.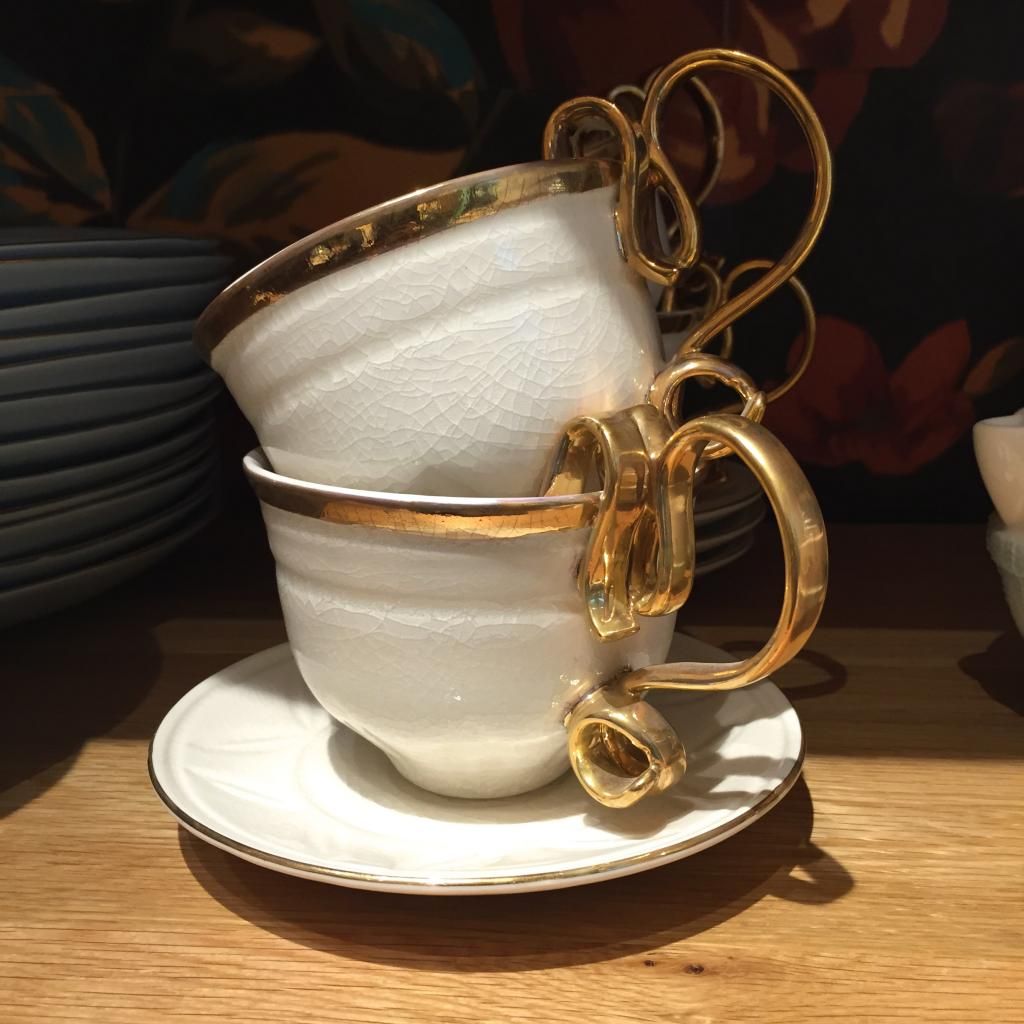 The one thing that did catch my attention on the shelves were these super elegant teacups-
Ariodante Cup and Saucer
. I really wanted two so I can stack them like this... but these weren't cheap so I settled on getting just one.
I asked them to gift wrap it because I was a long way from home and bought some fragile things. I liked the pun on the box. I think I'm going to really enjoy drinking out of my new teacup :)
The other things I got were these fantastic coasters in the sale section. They ended up being around $2 each after the extra discount on top of the sale price. Steal!
Then after walking around and looking in awe at all of the expensive stores from the outside lol... we went to Famoso, the Neopolitan Pizza Restaurant that we visited
last time
we were at Yorkdale back in January (omg has it been that long?!).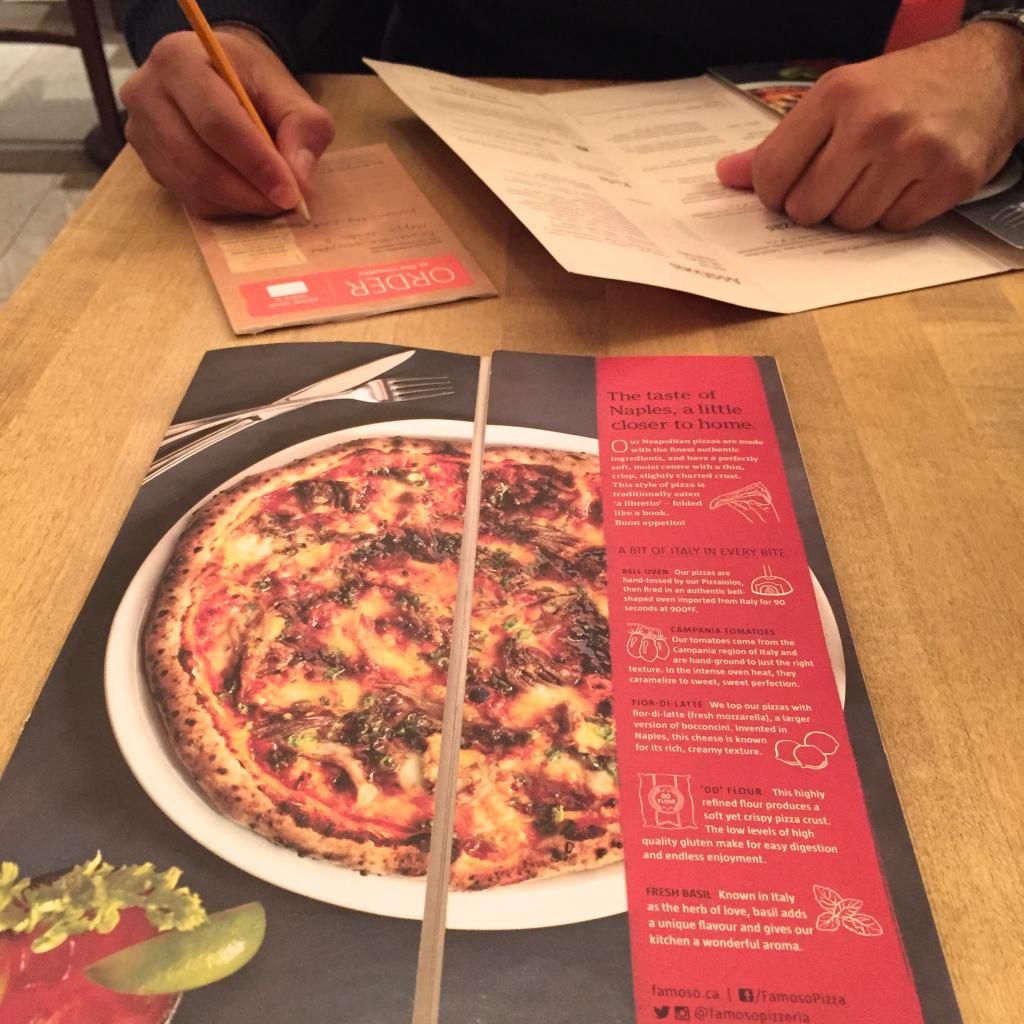 You write down what you want and go to the front to order. After you place your order they come and serve your food like any other restaurant. I like how you can see the pizzas being cooked in their fire oven.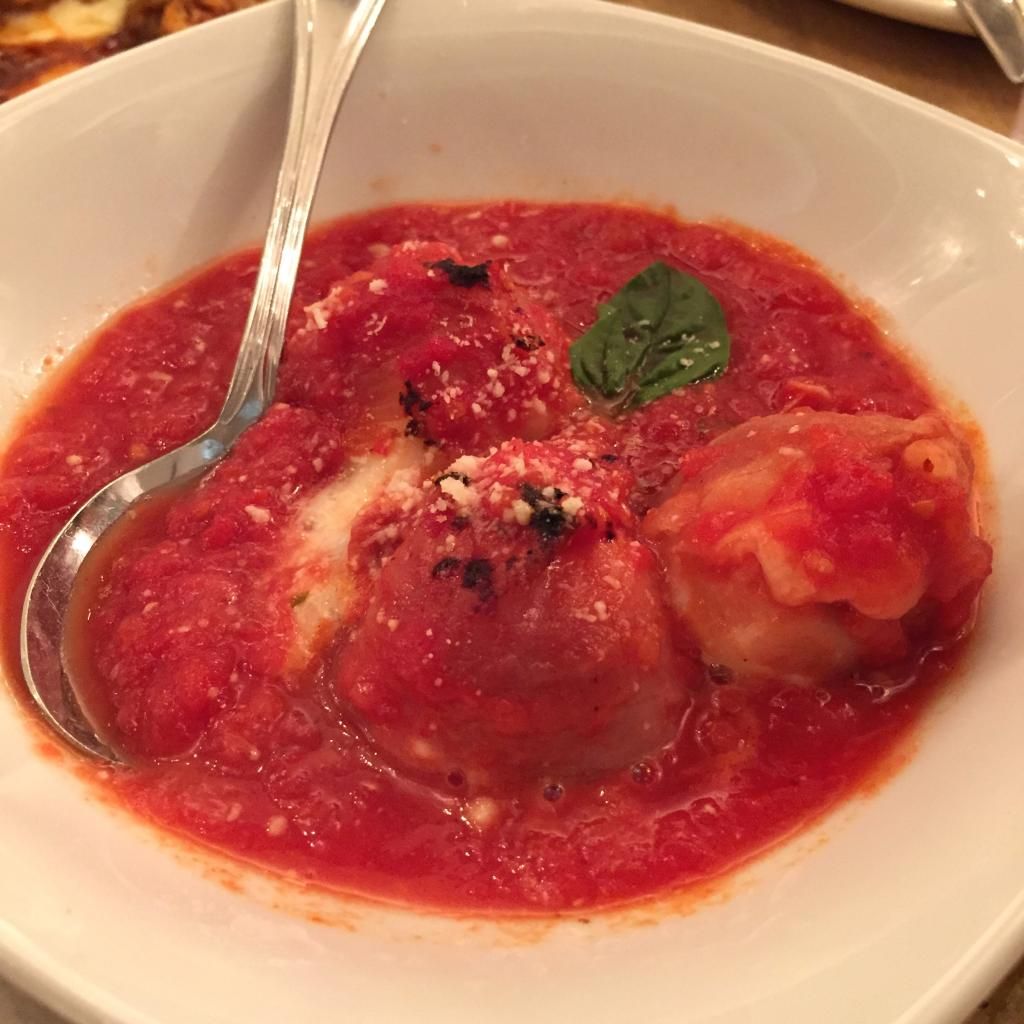 And just like
last time
, we ordered the Prosciutto Wrapped Mozzarella Balls. This time I could actually make out the balls in the sauce haha. I think last time it was so hot it kind of just melted. It also came with the flatbread which I forgot to include in the photo.
We decided to try something completely different this time, something totally unique where pizza is concerned. We decided to get the Korean BBQ Pork Pizza new for the menu for Fall and Winter. It was the Mister who suggested it which was quite surprising since we both like to stick to the classics. It was pretty bomb. It tastes exactly like Korean BBQ but on pizza! So weird because we're used to savoury not sweet pizza, but it still was really good. I brought the left overs to my home and my siblings all liked it.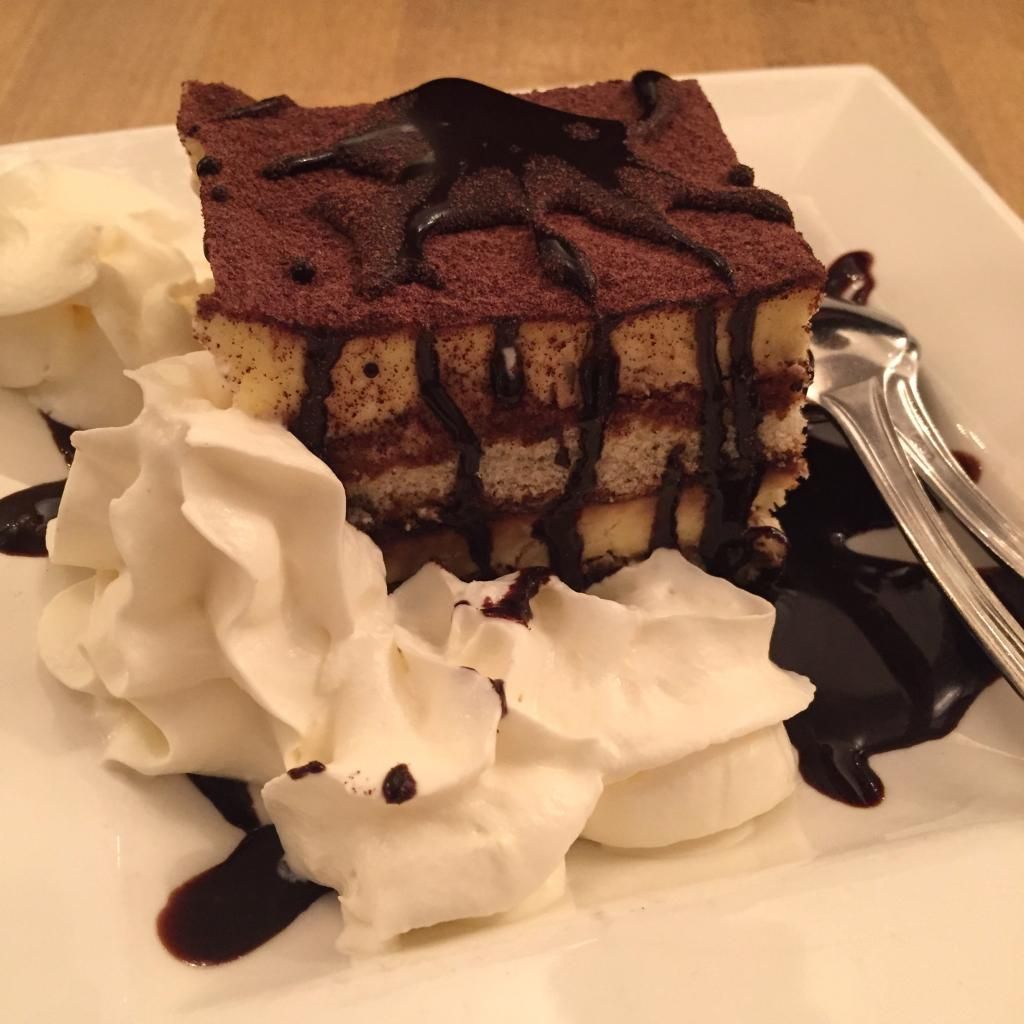 Then dessert... of course Tiramisu because it's the best tiramisu I've had! This time the presentation is so much better! The last time there was no chocolate sauce or whipped cream. Soooo good. I really recommend this tiramisu, it's a must try!
As you may know, I love watching itsjudylife's vlogs. Every year in December Judy and Benji raise awareness and help fundraise money through their #
Dancember
campaign for a chosen organization. This year their chosen charity is
Rescue:Freedom
, an organization dedicated to rescuing and helping victims of human trafficking. Sexual slavery is a global problem- something I really take to heart. I can't even begin to fathom the lives that are stolen from these individuals, having to be put under such horrific conditions against their will. Judy and Benji have already met their goal of $100, 000, but it's still ongoing until the end of December. Every dollar counts. Freedom is a right everyone should have. So please, spread the word and if you can, donate:
https://fundly.com/dancember
.
"Be with someone who is proud to have you." -Unknown