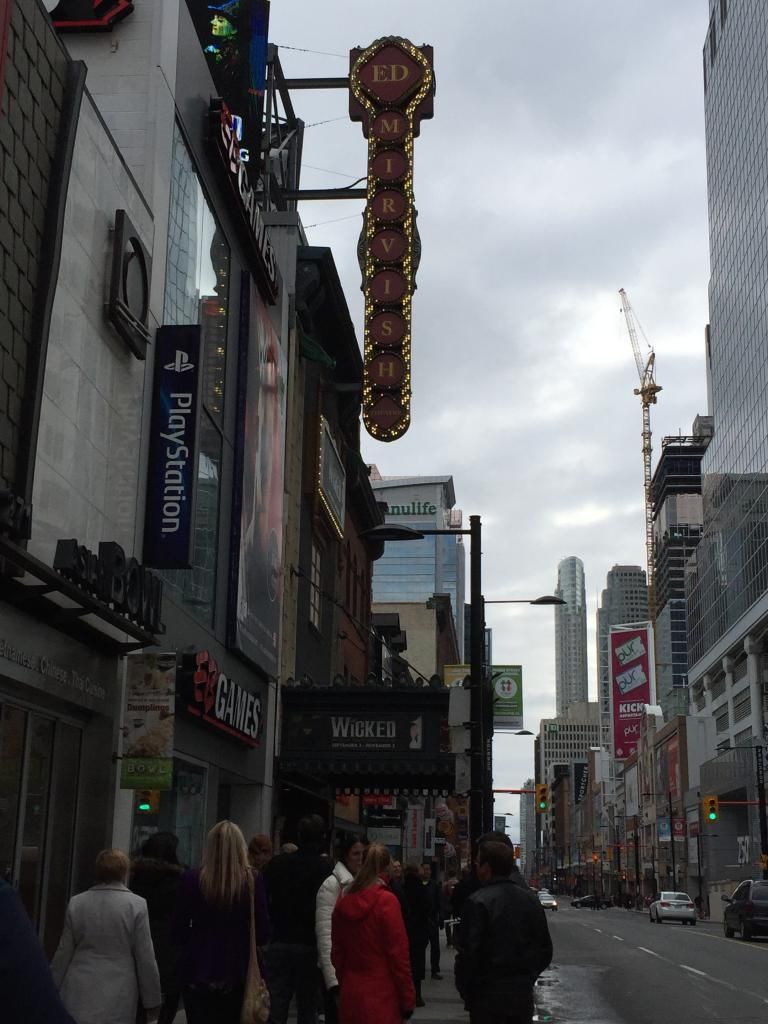 Ladies, I am in
love
with the Ed Mirvish Theatre. This is the second time I've been here, the first time being when the Mister and I watched The
Wizard of OZ
), but this time we were here for
Wicked
!! We were both super excited to go see this show because all I heard were amazing things about it... and they were so right!
Started off our day with some patties from Islington Station since we were rushed for time (our showing was at 1:30). This time the Mister got a chicken patty along with a beef one since they ran out of beef. I tasted it and it was pretty good too.
This time I had the iphone cam to take better pictures of the interior :D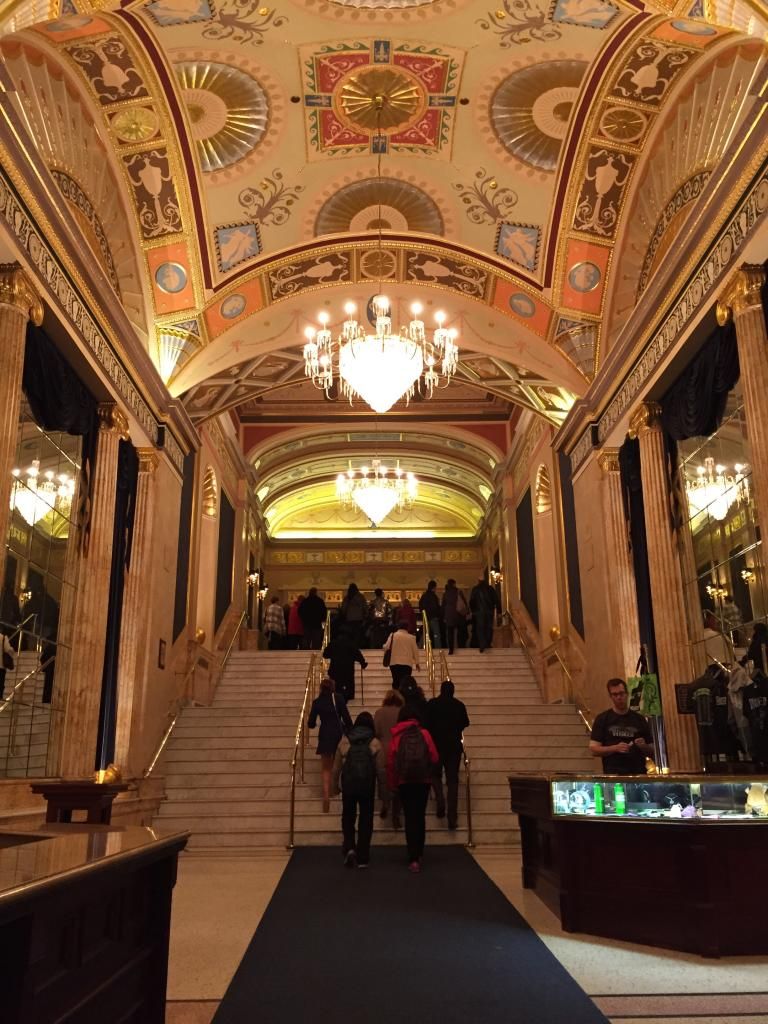 When you walk in it's absolutely beautiful. I love the old world feel of the place. Very elegant and grandeur.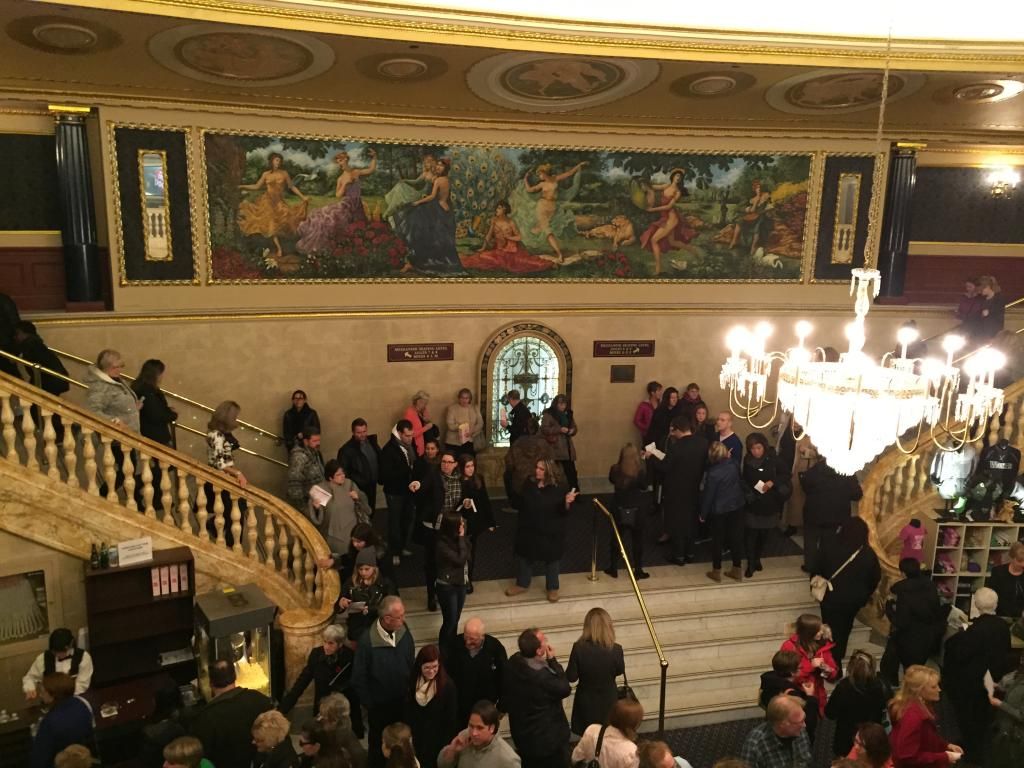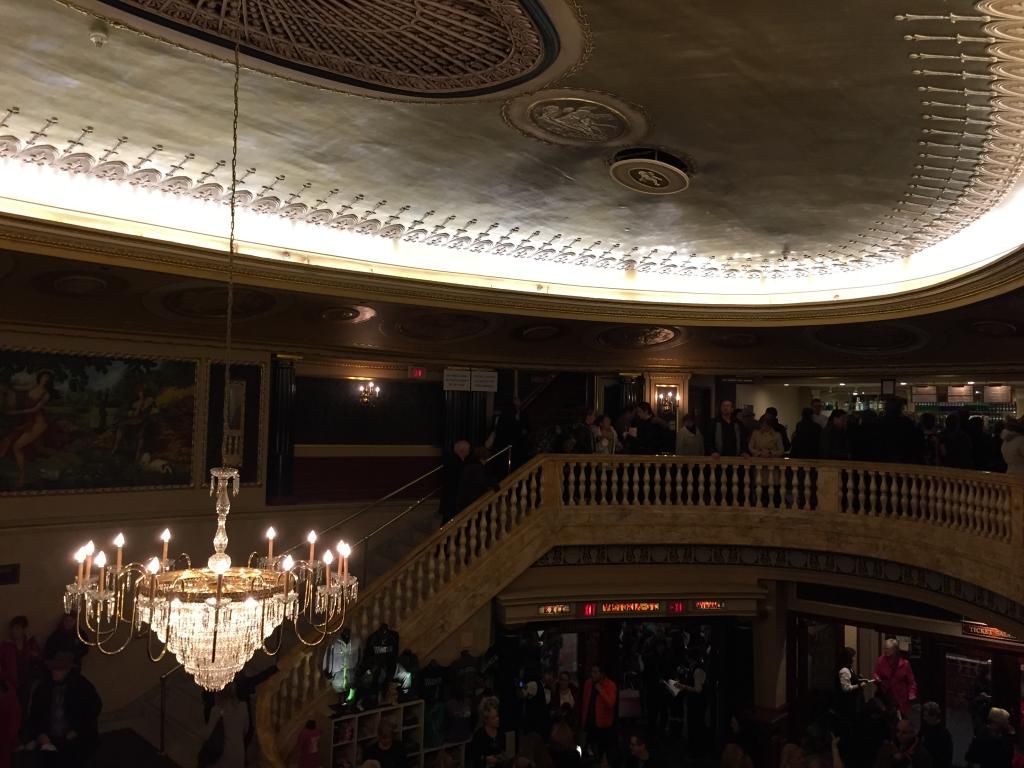 The ceiling is gorgeous! The chandelier, the hand rails, the mural, the colour scheme... all just beautiful. I'm just glad we could come once again and that this time I had a better camera to capture the splendour of the place.
Grabbed our popcorn (which was extraordinary delicious and buttery) and received our programme.
This was the view from our seats. It's a little off to the side but it was the best seats I could find when we bought our tickets. Rule of thumb:
always buy early
. I was lucky to even find us these seats. All the good ones were already taken! Also, luckily this time around we didn't have workers who were such sticklers. When we went to go see the Wizard of Oz we were literally not even allowed to take a picture of the inside of the darn theatre!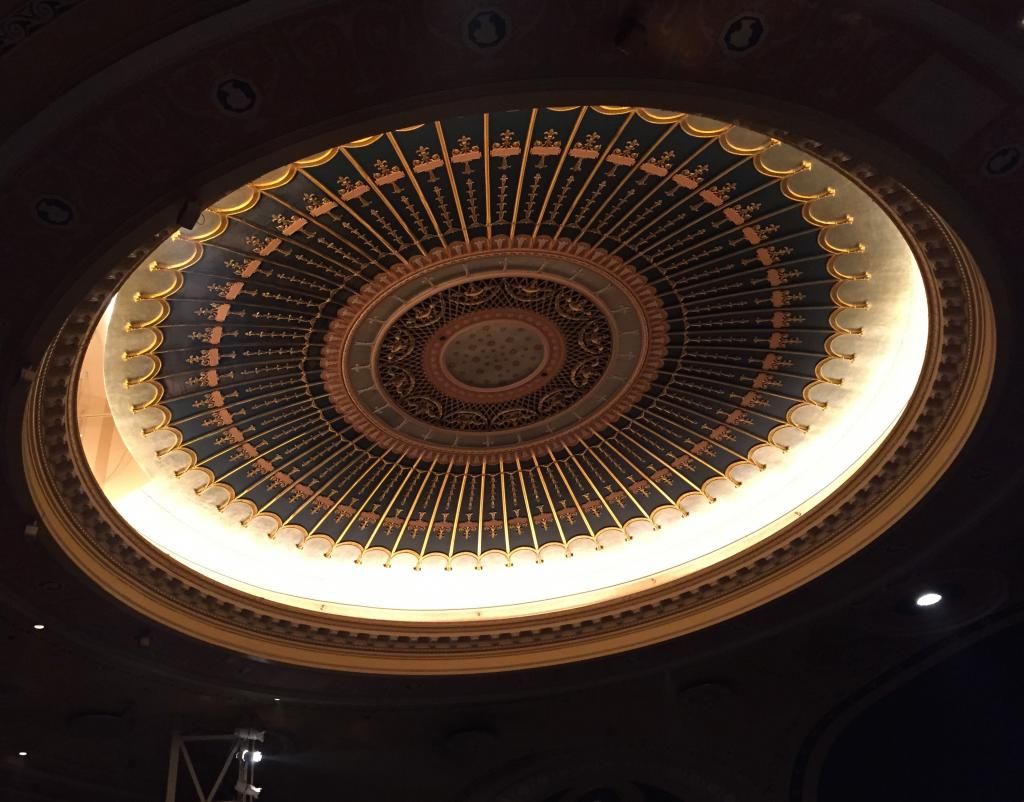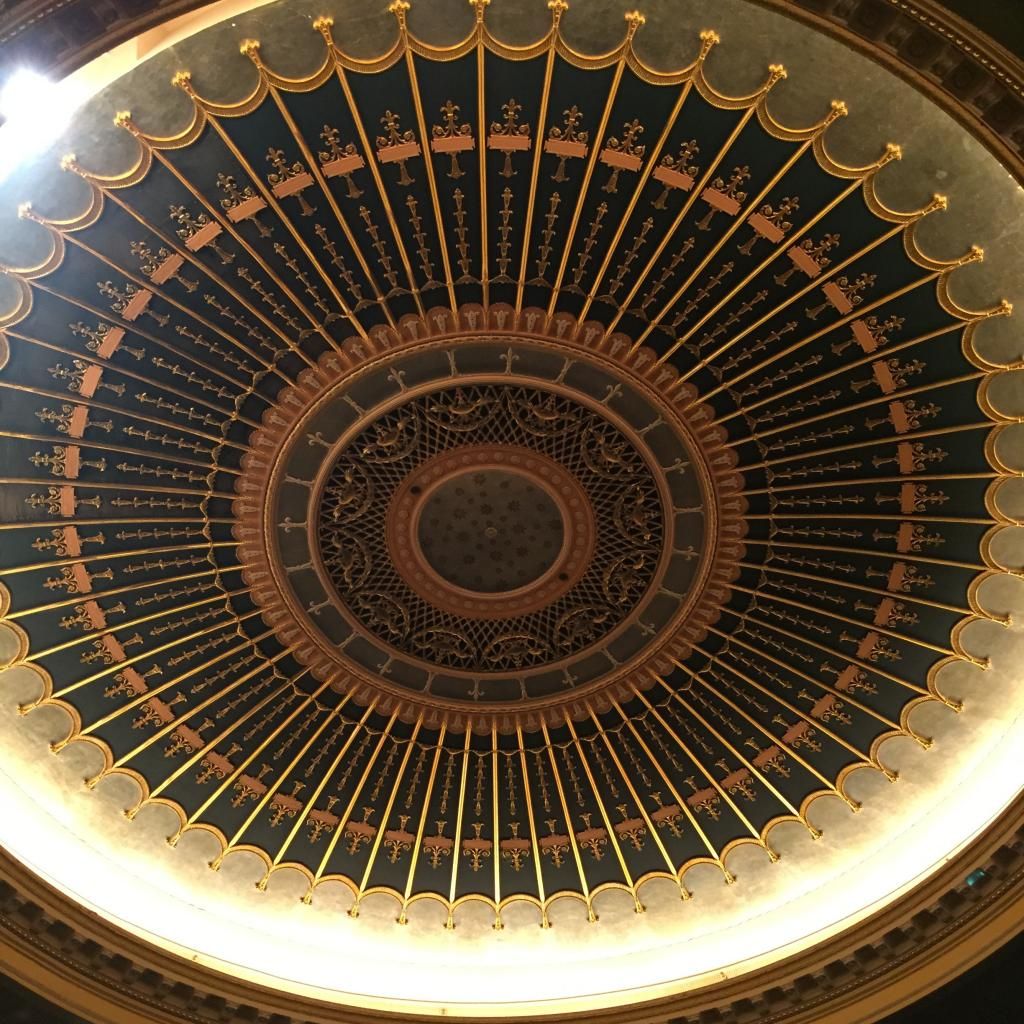 The beautiful ceiling inside the theatre. I could look it at it all day. So breathtaking.
The end of the show!
So how was it? Wonderful. Truly a magnificent musical broadway production. I always get so fascinated at how they change sets so quickly and how they manage to create these amazing stage effects. The show was funny, the cast was superb, I loved loved loved the storyline and how creative they were with incorporated it into the story of the Wizard of Oz. The witches were nothing short of perfect for their roles. They were really convincing and the Mister and I loved every second of it. If you get the chance to see it, I highly would recommend it. You won't be disappointed.
p.s. I don't know how it's like for other cities but when it comes to shows at the Ed Mirvish theatre in Toronto, be sure to go to the washroom outside the theatre before you enter. The line is long before the show even starts and
super
long during intermission. Odds are you won't even make it to the washroom before the show starts again. Oh, and at first I didn't want a souvenir because they didn't have anything that interested me, but after watching the show and loving it so much, I decided that I wanted to buy a Wicked pin. To my dismay, they were all sold out! So, if you ever wanted to get something, it's best to get it right away since you never know when and if it'll sell out.
"The best things in life aren't things." -Art Buchwald