Found a few pictures I forgot to post in one of my blogging folders. This post is just about what we had for brunch and dinner.
When we're on the go (which is pretty often) we usually leave my house before we've even had a bite to eat. If we're starving and have no plans for breakfast or lunch, our go-to is to get some beef patties at our favourite patty place- located in Islington Station!
Cafe on the Go
1226 Islington Ave. Toronto, ON
The little snack shop is called
Cafe on the Go
. I will always have fond memories of waiting for the bus at this station with my grandmother in the freezing cold and eating a spicy beef patty she bought me from this exact location. There's also another shop near by that sells beef patties too but I've never tried theirs before since I love the beef patties at this place so much already.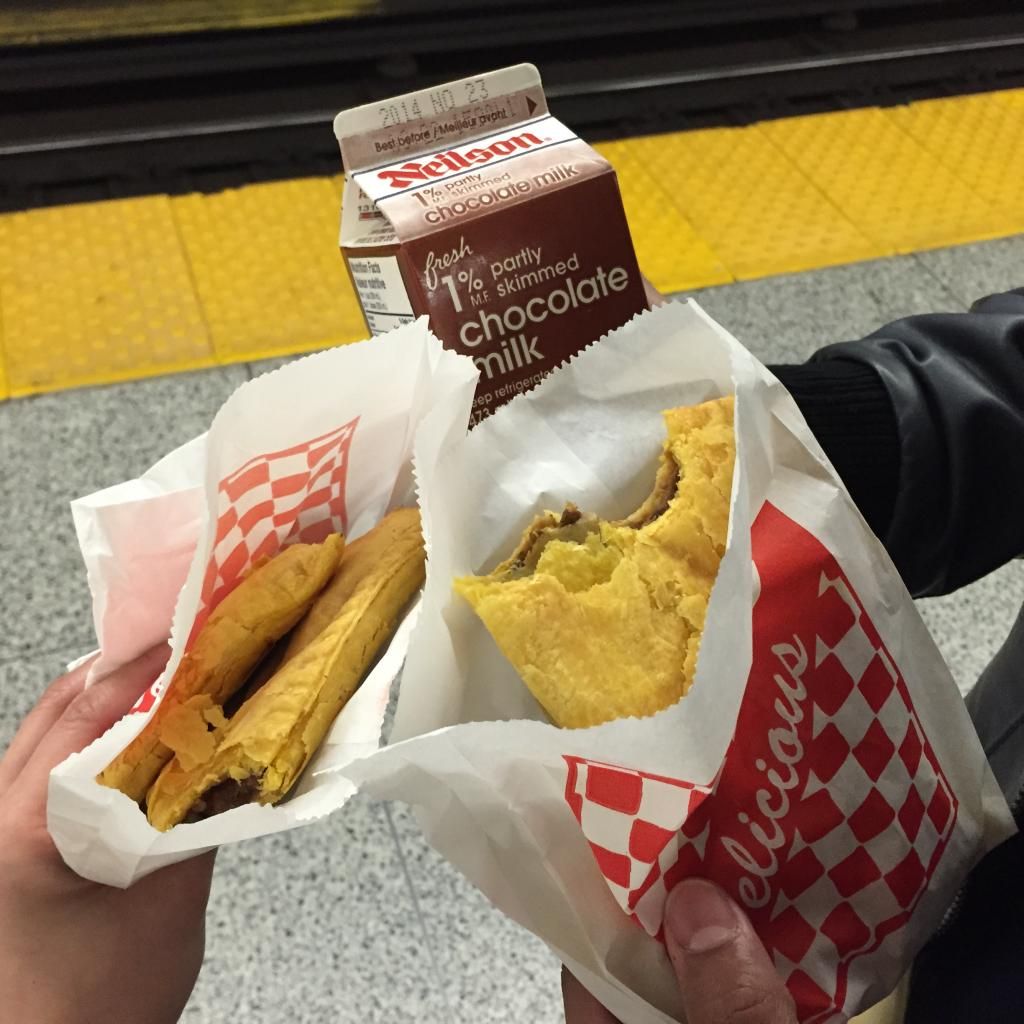 We used to get one each... but the last few times we've been eating two each! They're so good though! It can't be helped! The patties are hot, crispy, flavourful, and tender on the inside. We also like getting chocolate milk to drink. The staff aren't exactly friendly (they're Viet), but they get your order done as quickly as they can without the rainbow, sprinkles and butterflies.
This is not the only place to get these delicious beef patties as other subway stations sell beef patties too. I've read that Bathurst and Warden have some (although I've never tried) but I have tried the patties at Wilson Station and they have that same goodness. Yum.
A&W
1 Richmond St. West Toronto, ON
This was the time when the Mister and I went to eat at
A&W
- at one of their
real locations,
not like those fast food stands you find at the food court. Honestly, I wasn't expecting the slightest difference between their restaurant and food court stands... but by golly was I missing out!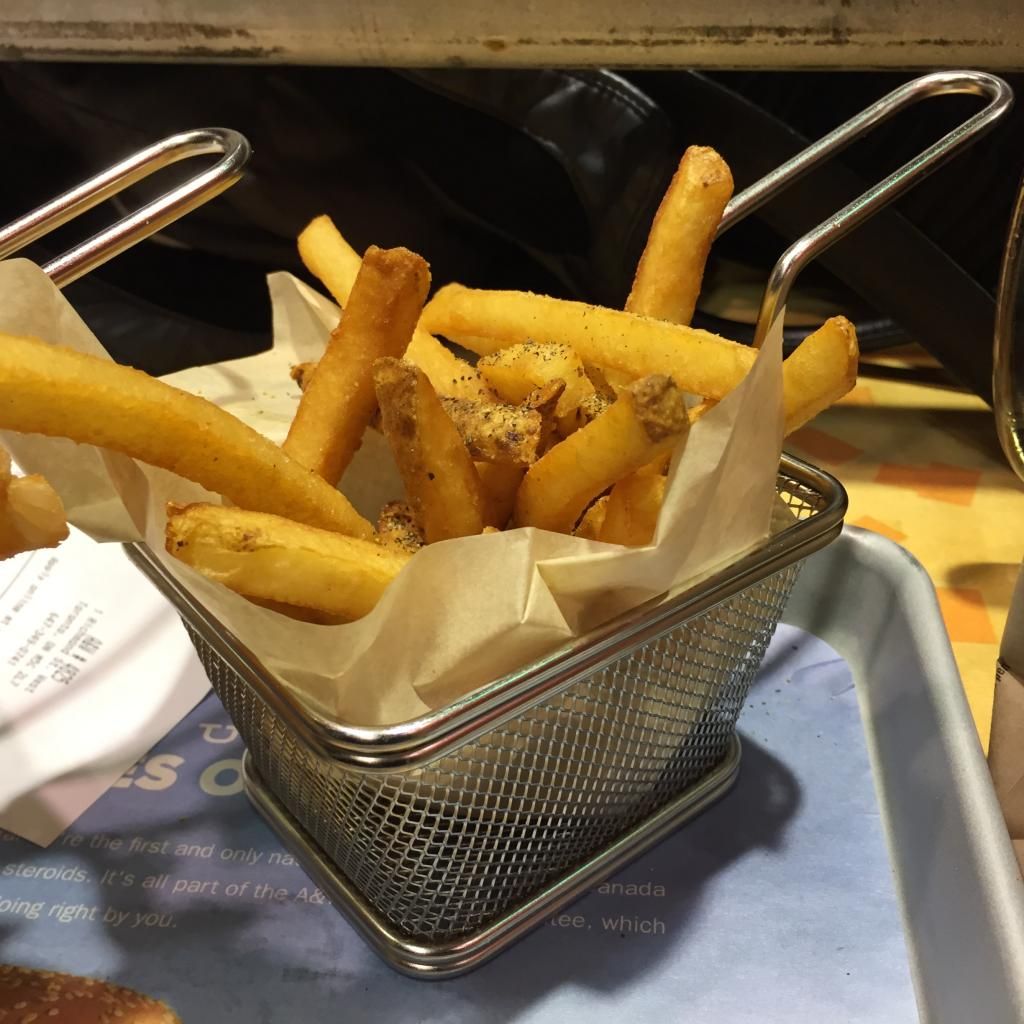 If you must know, I
love love
root beer. Whenever soft drinks is in question, I always go for root beer. My favourite brand happens to be A&W (then Mug, Barqs last). I like how it's not too fizzy yet has a sweeter taste. I even go as far as buying them in can form at Walmart. When we got our food I was pleasantly surprised that they served the root beers in the really large mugs and the fries in these little metal holders- how neat! The wrappers they use for the burgers are also biodegradable, a plus in my books.
At first sip of the root beer... I was shocked at how more delicious it is here than in can form or at any of their other food court stands. It can't be how they store the mugs in the fridge to keep it cold prior to pouring in the root beer can it? Or is it because I love drinking out of the huge mug because it makes me feel like I've traveled back in time to the old days? No, as much as I enjoy all of that, that's not it. There's something delicious about the root beer served here at their restaurant. It is the most delicious root beer I've ever drank in my life.
And don't get my started on the onion rings. Yes, they're a bit on the oily side, but they have the perfect batter, perfect onions, they're crispy and big and so so yummy. The Mister commented about how they look like calamari rings. The fries were normal, okay. The burgers were good. I ordered the Mozza burger (my favourite) and the Mister ordered the Chubby Chicken. What I really like about A&W is their high standards and
ingredients guarantee
. No hormones, steroids, animal by-products, fillers... what else is to love? While we sat and ate there, I noticed several people coming in to just get a burger. Guess they have good reason to choose A&W burgers right?
p.s. October Products posts will be grouped with November since I didn't use much products last month.
"No man ever became great or good except through many and great mistakes." -W. E. Gladstone