Yes I'm a bit late with this post- as with my Montreal posts and another upcoming post about how I went to go see Wicked. Oddly, work got busy so I had no time to blog, but work has slowed back to normal pace so I hope to get those posts out soon.
This Fall I wanted to go to the park and do some hiking. Turns out this year we weren't able to do any
real hiking
(because of schedule and weather) but at the very least we did manage to walk on the trails.
Before we went to High Park though, we ate at Pho Dau Bo in the morning. The Mister got the Pho Tai Ga, which has both rare beef and chicken, and I got Bun Bo Hue which is a spicy vermicelli soup with beef and pork... and we also got Avocado Shakes!!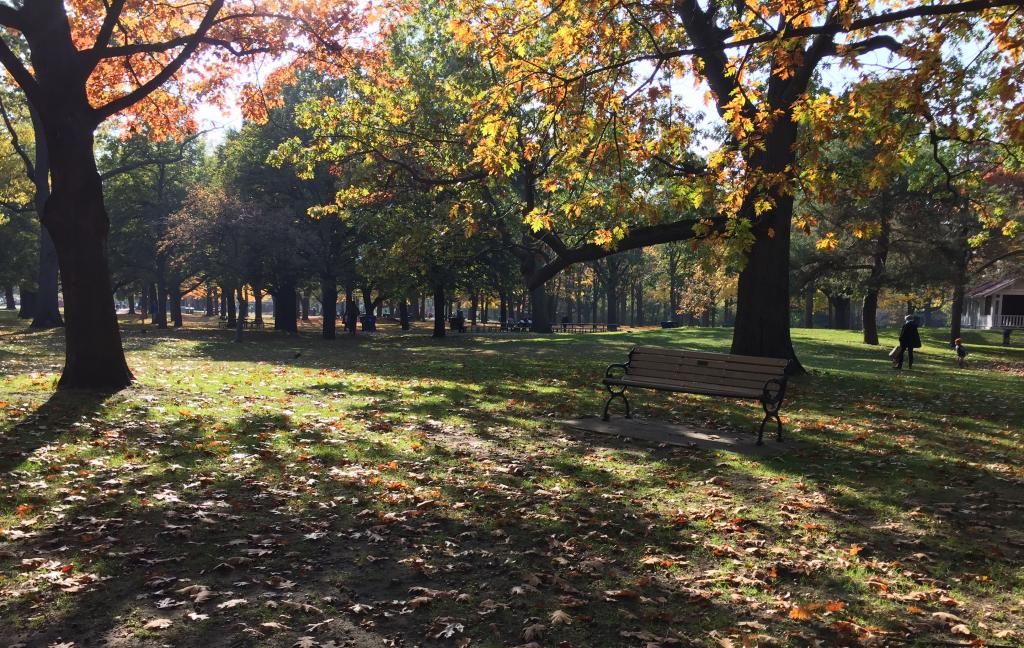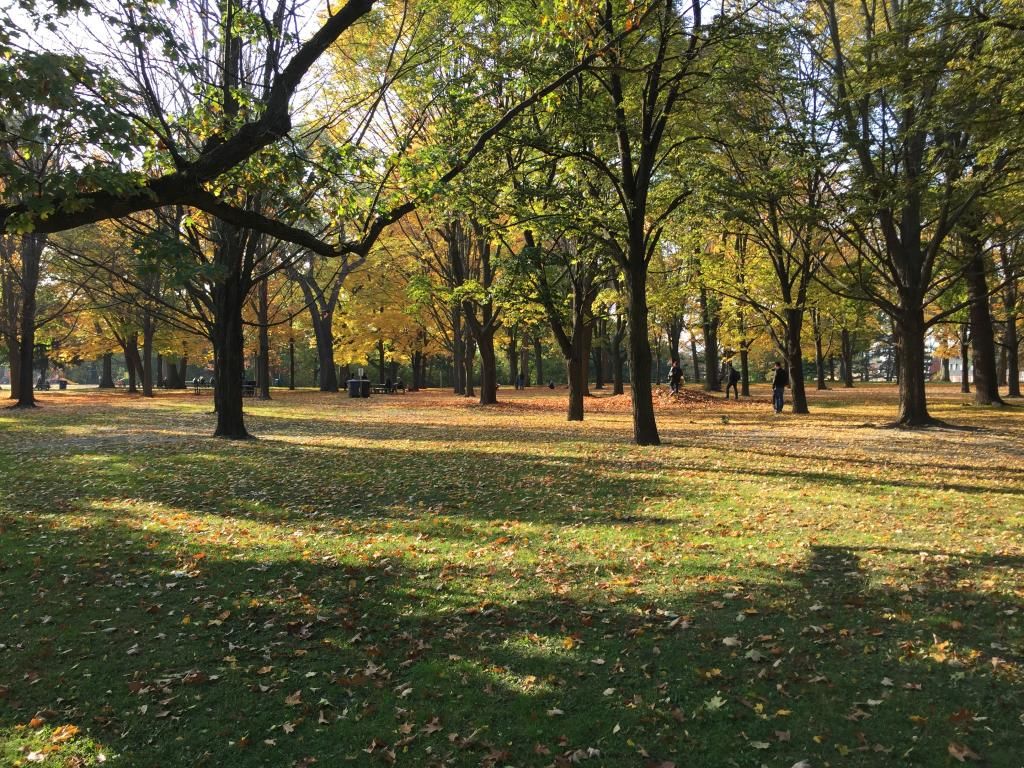 The day started out gloomy, windy, and there was a little bit of drizzling (which is why we decided not to dress for any real hiking). But then, miraculously, the sun came out and the day was absolutely beautiful later on in the day.
I've mentioned before how I want to do ootds but I never had a big enough mirror or a good camera phone to take pictures with. But finally, the Mister got the iphone 6, and now not only do I have access to a good camera phone, but I can also ask him to take pictures for me! :D
I love my new
Zara Trench coat
I got this season. It's perfection.
My Outfit: Zara Trench Coat | DKNY Cardigan | Zara Denim Top | Free People Jeans | Steve Madden Albany Boots | Coach Gathered Leather Lindsey Satchel.
And of course I forgot to take a picture of the jewelry I was wearing. Oh well.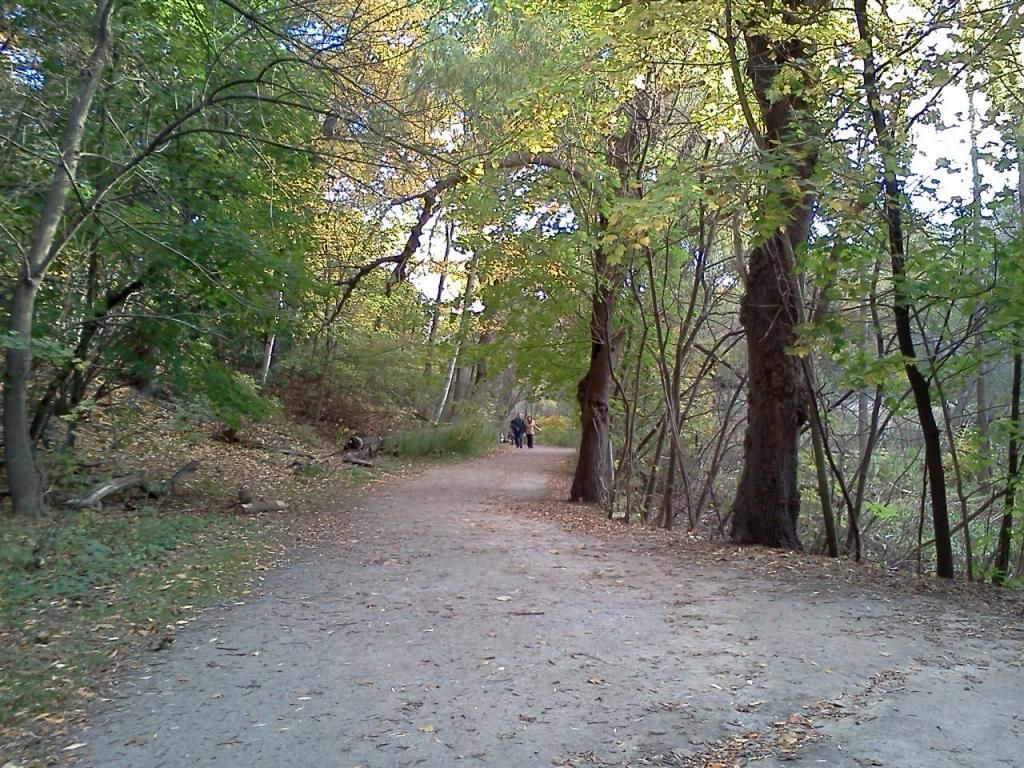 We walked along the wonderfully peaceful trails. The Mister and I should definitely go on more walks together because it's really peaceful and serene. On our walk, we came upon some ducks! There was even more that off to the side but I couldn't fit them all in the frame. I've never seen that many ducks clustered together before.
After our little walk on the trails we went to go eat at the
Grenadier Restaurant
. I really like the interior design of the place, it's very cozy. I've always been drawn to interiors that incorporate plants and natural things. That's why as much as I like the fancy upgrades that malls are doing, I miss the old school malls that had plants and trees inside.
The
last time
we went here I got the poutine and the Mister got an omelette. I'm all for trying new things but when you only visit someplace once in a blue moon, I can't help but order something I've tried and loved. So, I got the Poutine again... but, I also got the French Onion Soup- which was scrumptious!! The Mister got Ribs and, wow, it was very tender and really good too. I think I'll order that the next time we visit.
Believe it or not, this was the first time I've ever had rice pudding. The Mister said it was yummy and insisted that I try it; he was right, it was yummers.
The Mister got me these really yummy biscuits to try. I'm addicted so he has to continually buy me them haha.
Bought this Kambly Chocolune from Loblaws which is meringues with chocolate filling and dipped in Swiss dark chocolate. It was pricey but they're good. I don't think I'd buy it again though because it's too expensive for what you get.
This Saturday I'm planning to go to the Shiseido sale with my mom, but we'll see if that happens or not. And of course the Sephora VIB and VIBROUGE 20% off sale is happening right now. I'm definitely going to be taking advantage of that this weekend.
"Take time to be thankful for everything that you have. You can always have more, but you could also have less." -Unknown