At times I feel like I let fear get the better of me; fear of failure, fear of what others think, fear of standing out, fear of what could happen... only to name a few. Overcoming my fears is my ultimate goal, but sometimes there is a reasonable explanation why we feel fear and why it's instilled in us. I know my mom meant well when she warned me and my sisters about how vulnerable and dangerous it is to be a girl. Now that I'm older, I strive to balance out that fear with self confidence whilst still taking extra care in order to stay safe.
Illogically, I think uncomfortable and unwanted experiences could never happen to those who project a lot of self confidence. But the reality is, it can happen to anyone. Recently
Wendy
shared a
personal story
that not only saddens, disturbs, and disgusts me about some people in this world, but also reassures me that I'm not paranoid for taking extra measures to keep myself safe. I don't often read or hear about uncomfortable encounters with strangers, but hearing her story makes me feel like I'm not being negative for thinking that bad things can and do happen. And it's not that I'm incapable of being tough or that I'm a scaredy-cat just because I don't choose to walk the streets at night alone. Rather, I avoid situations that I find dangerous or discomforting because I choose to be safe and content.
Never reason out of your fears as it's the utmost importance to recognize danger. Trust your gut instincts because 99% of the time it'll help you avoid bad situations. So remember ladies, please take the necessary precautions to stay safe!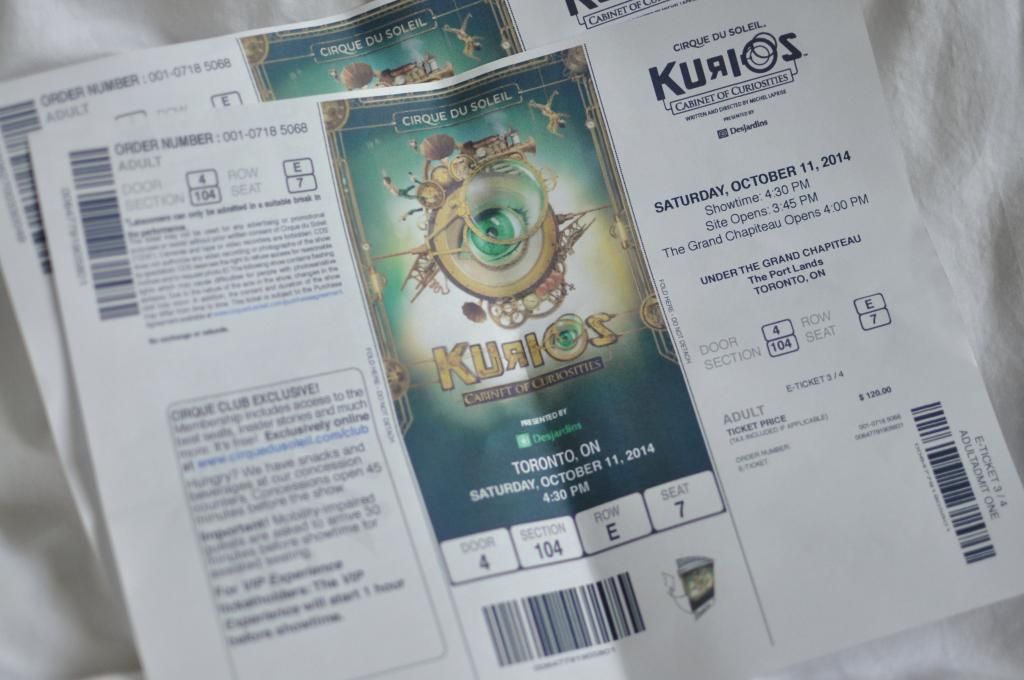 Half of my family and the Mister went to go see Cirque du Soleil's Kurios. My sister claimed that she heard it was hailed their best show yet. We were all super excited to go see it. Because this was the first time for any of us at a circus, we wanted a good view so we opted to buy Level 1 seating ($120).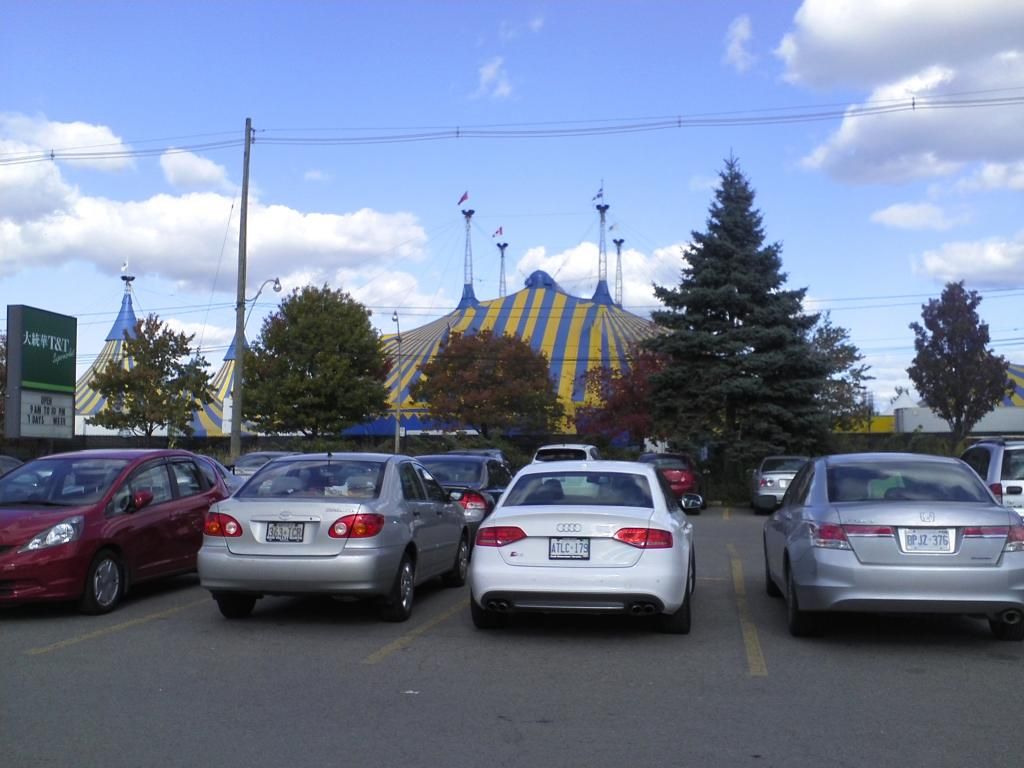 Before heading to the sight, we had some time to kill so we went to the T&T Supermarket located nearby.
Sometimes when I sporadically go somewhere, like a supermarket, I forget all the things I usually want or need. I found myself wandering away from the food aisles and into the kitchenware. This particular location had a great selection of cute kitchen stuff.
I ended up getting these cute ceramic tupperware containers to bring to work, and the best part was, they were on sale!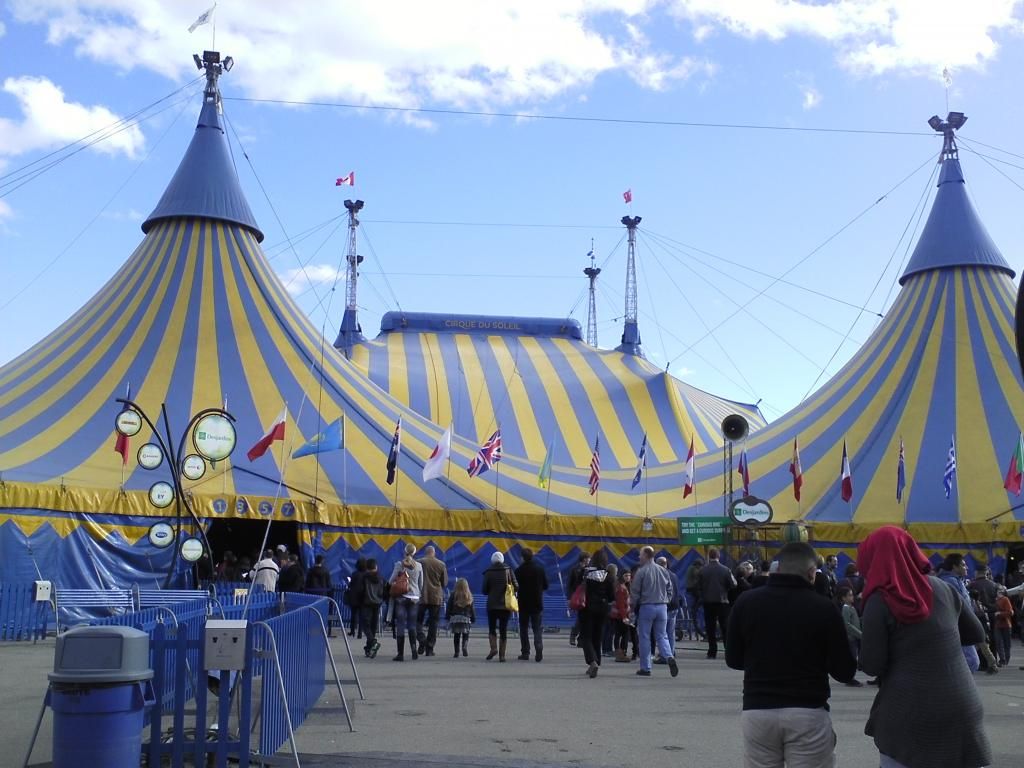 Finally on the grounds. I have got to give them kudos for managing to set up this huge tent every time they go on tour to a new city.
While waiting for the show to start, they had set up this bridge or something for kids/anyone or VIPs (not really sure to be honest) to walk across.
Inside the tent was smaller than I had expected. You can see the people in the back row and it's not really that far from the stage. From this experience I have concluded the the best seats are more about location than proximity. The best view and seats are the ones located directly in front of the stage (I was sitting on the side) which go for about $180 for Premium and $120 for price Level 1 seats. If you're going to buy the Level 1 seats, go for the ones in front of the stage because even though it's in the back, it's not that far anyway, and you get a better view than the side seats even though they're closer to the stage. The best value seats are Level 2 seats which go for about $95 and view the stage on the side. I think these seats are better than paying $120 just to be closer to the stage because honestly like I said before, the distance is not drastic at all to justify the price difference. If you just want to be there or you're on a tight budget, go for Level 3 and 4 seating, but I can't guarantee you'll get a good view.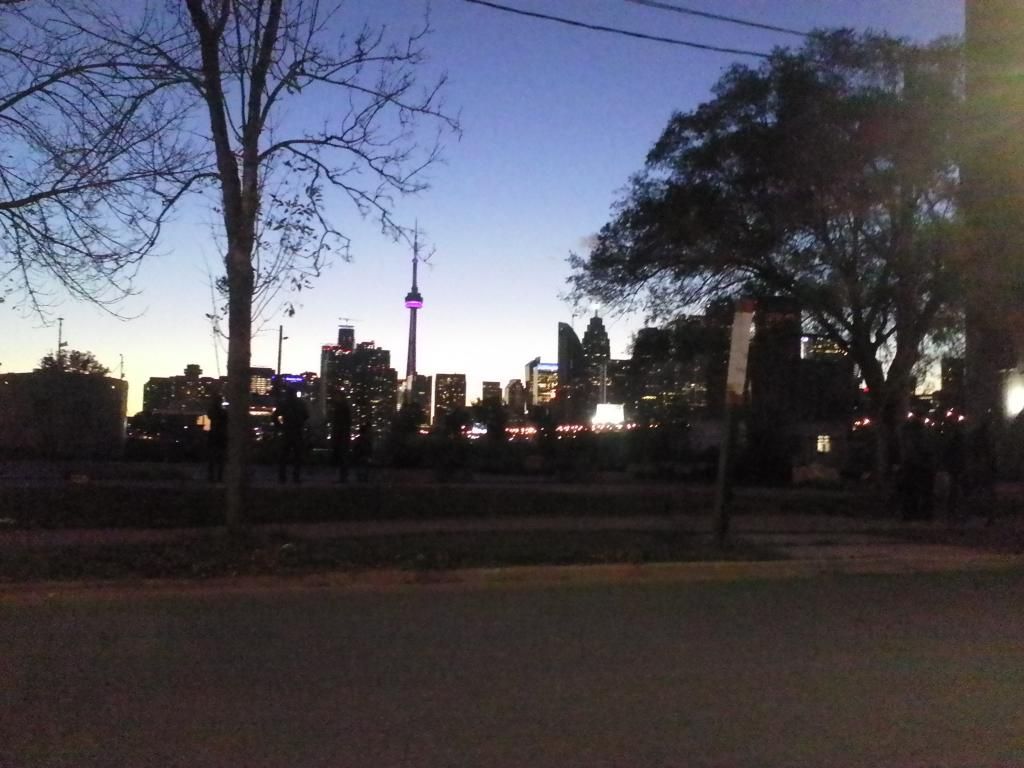 On our way home after the show. The show was good, albeit I did find myself expecting more honestly speaking. There were some pretty good acts in it though. They left me in awe of the skills, talent, and effort the performers put into it. Perhaps I would have to see more shows to see if circuses are my thing, or maybe ground myself from having too high of expectation. For some reason I was expecting it to be life changing or something. Not really sure where that came from.
But what I am sure of though is my excitement for
Wicked
! I know that I truly
love
theatre productions.
I did end up getting a souvenir, after all, it was my first time going. I was going to buy it myself but the Mister insisted on buying it for me. Thanks babe!
You guys must know by now how much I love collecting mugs! I only wish the design was more on the front of the mug as opposed to the side. Oh well.
"There are people who have money and people who are rich." -Coco Chanel