This was taken back in September. Square One opened up their new wing and I was super happy that a full sized Shoppers Drug Mart was finally available again; this time with a new Beauty Boutique! I can't wait until Forever21 opens up too.
I swear, one day I'm going to look back and be flabbergasted at just how much junk food we ate. The Mister is as obsessed with KFC as I am with McDonald's- although that's not to say we would or do eat there everyday nor every time we go out. We eat them often enough but not too much otherwise we'd get sick of it. I know, totally unhealthy but fast food is so easy..!! He got me to try a new drink, the Mojito, and it was pretty good!
At Square One I picked up this pleather
biker jacket
from Zara. I keep reading about how a leather jacket is a staple in a wardrobe and I'm currently trying to round out my closet with missing key pieces. I didn't want to buy a real leather jacket though because they cost around $300+ and I wanted to be sure if it'd be a piece worth investing in for me. This jacket was $99.90 which is a fraction of the cost of the real thing. Nonetheless it's
gorgeous
on. It hugs me all in the right places and gives me that edge I've always wanted.
While browsing I also picked up this awesome denim shirt. It was $60 but worth every penny. I have nothing like it and the quality is impeccable as Zara goes. I love the feel of the fabric and the colour.
After some shopping we went to one of our favourites, Swiss Chalet! Same old thing but it's just the best. Decades from now this is what I'll remember and cherish =)
From Zara's online store I ordered this beautiful
trench coat
. I saw it in stores but I didn't want to carry such a heavy item around so I decided to order it online. I have another Zara trench already but that one is thinner, this trench feels like better quality and is thicker which is better for chillier weather.
And since we're on the topic of coats, I finally got myself a new winter coat! I've had the same winter coat for 7 years. I know, I can't believe it either. I just never found one that was like the one I had. I knew A&F and Hollister made them but I'm not fond of either of those brands... but I finally gave in. I saw this coat,
Jack Creek Twill Parka
, in stores when I went with my coworker and as soon as I saw it, I knew it was the one I was looking for years for. I also got an awesome deal on it online. It was originally $149 then it went on sale, got marked down further, then they had a discount code for $30 off $100 and free shipping! So the final price was $74 but around $80 with tax.
I was going to dedicate a post and write this whole ordeal about how bad Steve Madden's customer service is but I'm over it. Long story short, I ordered a pair of boots from their site, paid for them ($100), paid for shipping ($25), and then taxes and duties upon delivery ($50). I didn't know it would end up costing that much but because I loved the boots and wanted them so badly, I shrugged it off. After all that, to my demise, upon opening my package I find someone else's order; different name, different boots, different size. I had to contact customer service twice, got a refund and got to keep the boots that I can't do anything with. So what's wrong? I got a general apology for messing up my order but no statement about looking into it to make sure it won't happen again, no compensation (ie. discount code), oh and
I never got my money back for the taxes and duties I paid of $50
. Wonderful customer service, really. Whatever, I'm over it. But I vow to never buy anything from stevemadden.com again. Yet, I still found myself wanting the boots. I had been eyeing them for about a year. Then I got the bright idea of looking them up on ebay and to my surprise there was a seller in Toronto selling a few pairs and at least one of them was in my size! They were $100 with free shipping- no headaches with taxes and duties.
May I introduce my Steve Madden Albany boots. They are as every bit beautiful as I remembered them to be. The leather is so soft and supple and I really love the gold detailing. They're comfortable but I ordered a size bigger because they do run small.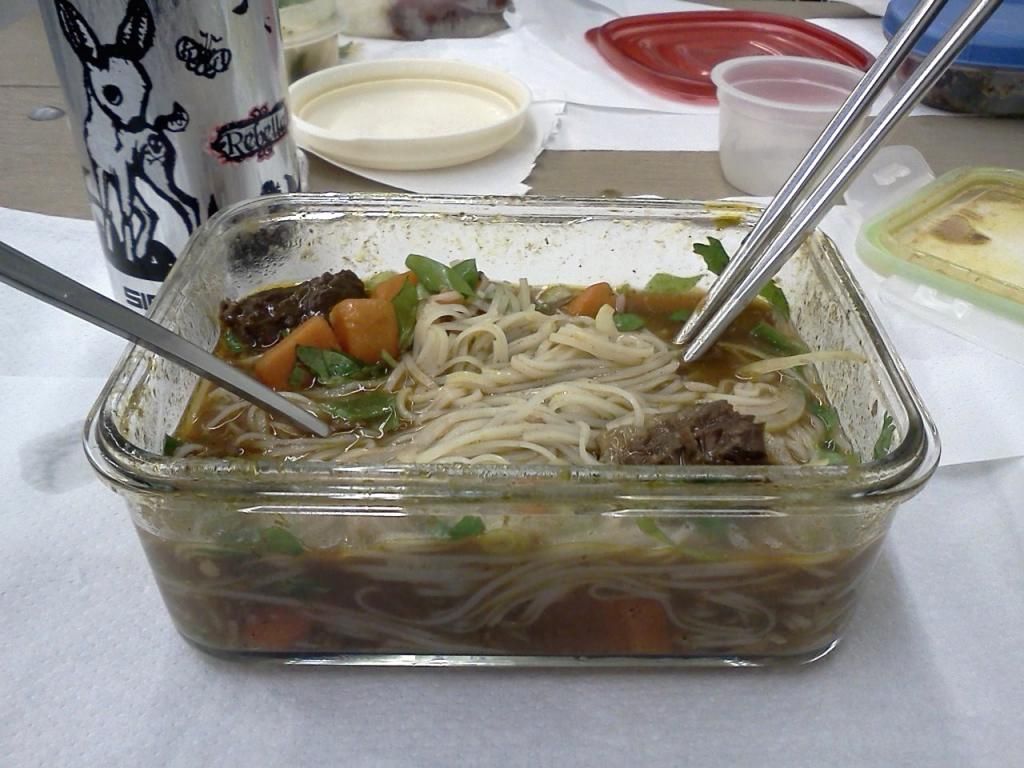 This was one wonderful meal at work. Doesn't look like much, but boy, when you go to work, you make the best out of what you can manage to bring.
This makes me happy. Whether it's me buying the Mister beer or being in his presence when he buys beer. I really like seeing a variety of beer; it's the same euphoria I get when I shop at Sephora or Zara or any of my favourite stores. Something about seeing different kinds of beer and being excited that the Mister can try different beers since he loves it so much.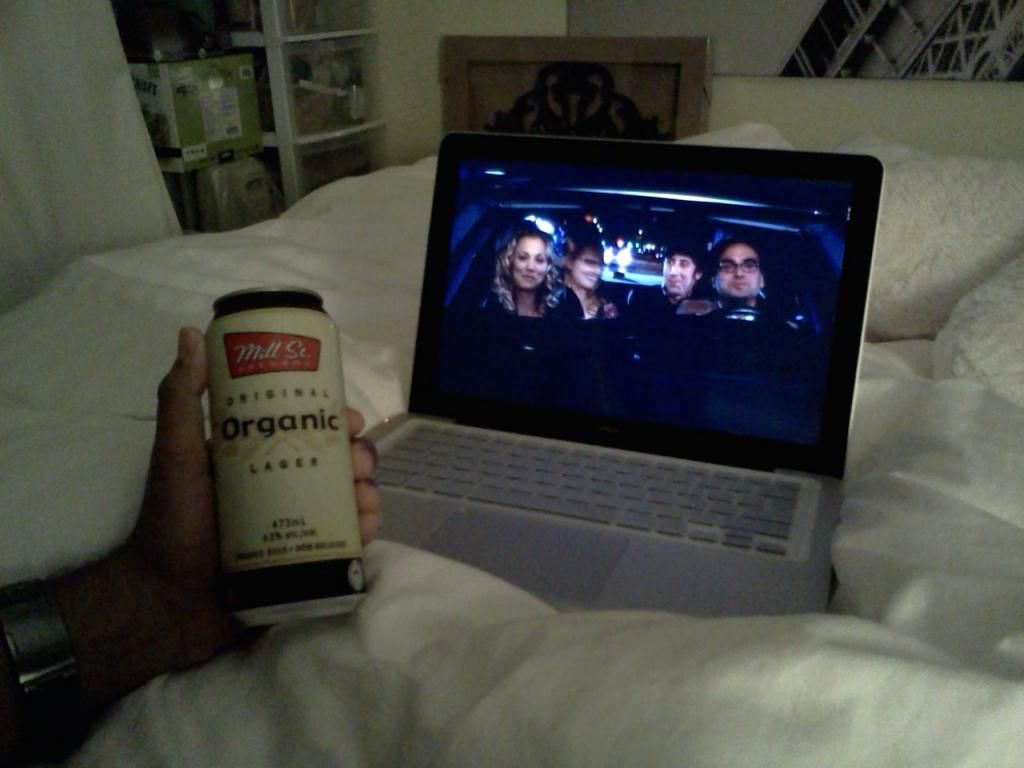 One of our favourite past times is to watch Big Bang Theory. We'll be doing this more often now that the weather is cold outside.
On another note, I've started on my Christmas shopping, yay! Need to start early else I'll be scrambling when December comes.
"If you go looking for a friend, you're going to find they're scarce. If you go out to be a friend, you'll find them everywhere." -Zig Ziglar