I wish I had more time to blog. Blogging is not only a hobby of mine, I find it therapeutic and I love sharing and documenting tid bits of my life. It's a more hands on than instagram or twitter and requires a lot more work and effort (which pays off when I'm able to look back and reflect back on previous years).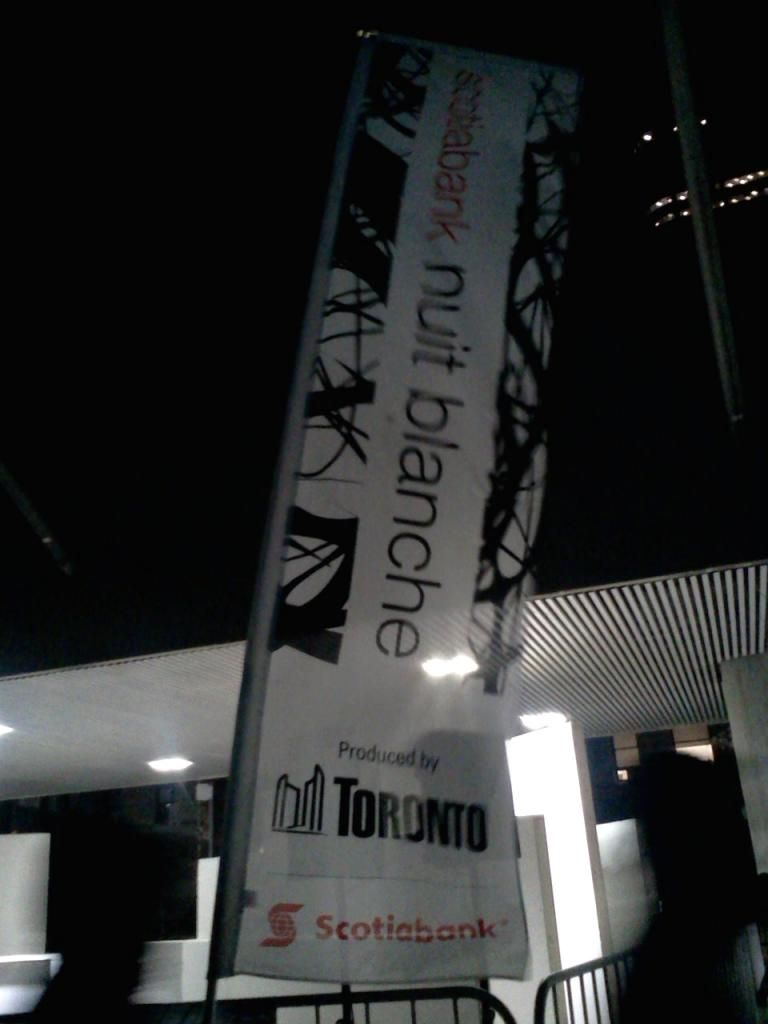 The Mister and I did go to Nuit Blanche this year. I hadn't gone for a few years now, I think the last one I went to was back in 2011. It was as I remembered, cold as if we were in the middle of winter. It was also crowded, but
way
more than I remembered.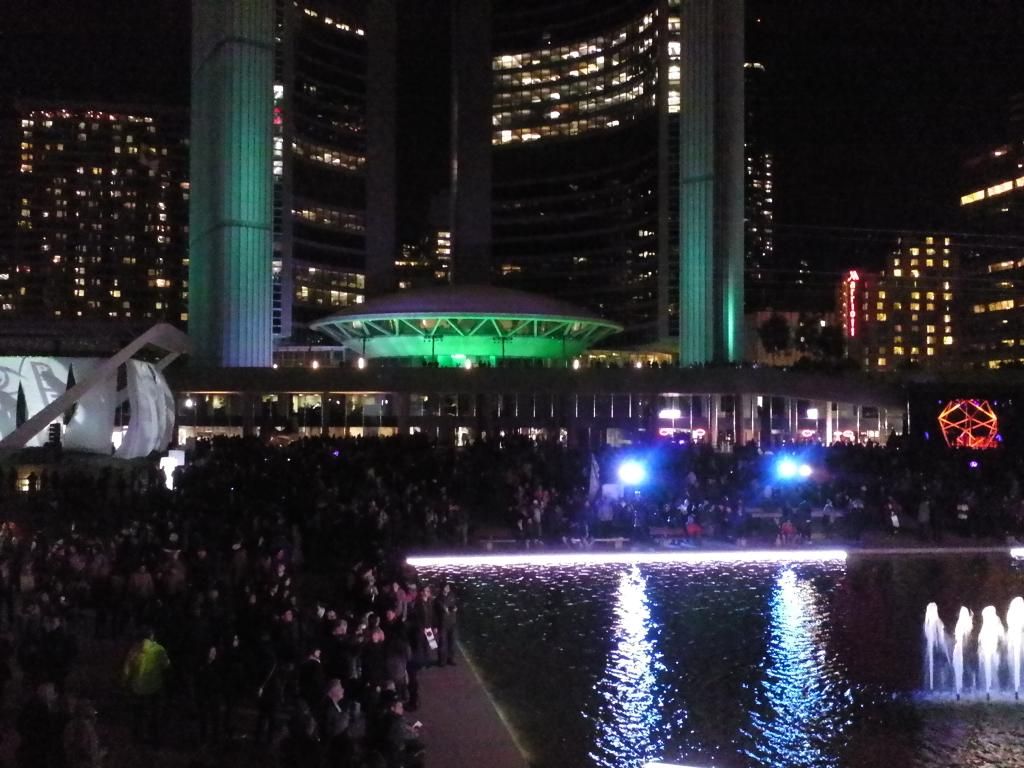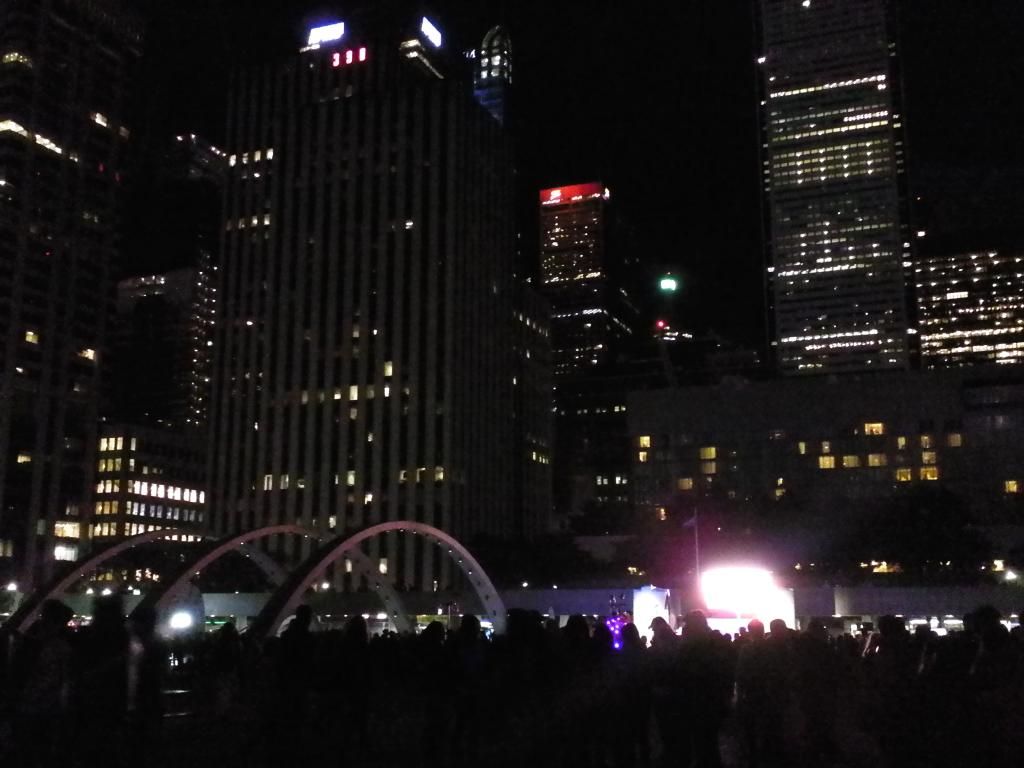 We checked out the performance art at Nathan Philips Square which was most of our little Nuit Blanche outing. It was just way too crowded and I was not about to wait in what looked like a 30 minute line in the blistering cold to see something. It was worth going though because the scenery was beautiful at Nathan Philips Square and the atmosphere was quite energetic.
This performance art, HalfLife had a neat concept of contagion. The artist marked people with invisible UV reactive ink and let the carriers disperse into the city. Later they were to return for a mass convergence on the Square.
This installation was the one where you walked up the walkway at Nathan Philip Square (right where the green light is shining on the space saucer looking building). There were two women sitting around doing something (they looked kind of creepy like out of a horror film or something). Soon after they left and some guy starts taking black paint and pours it around him in a circle. I hear two women near me cracking jokes to each other, "Look you can walk in there and be a part of the art show too." "So if I get a mohawk and take some black paint and pour it on the ground, I could be an artist too."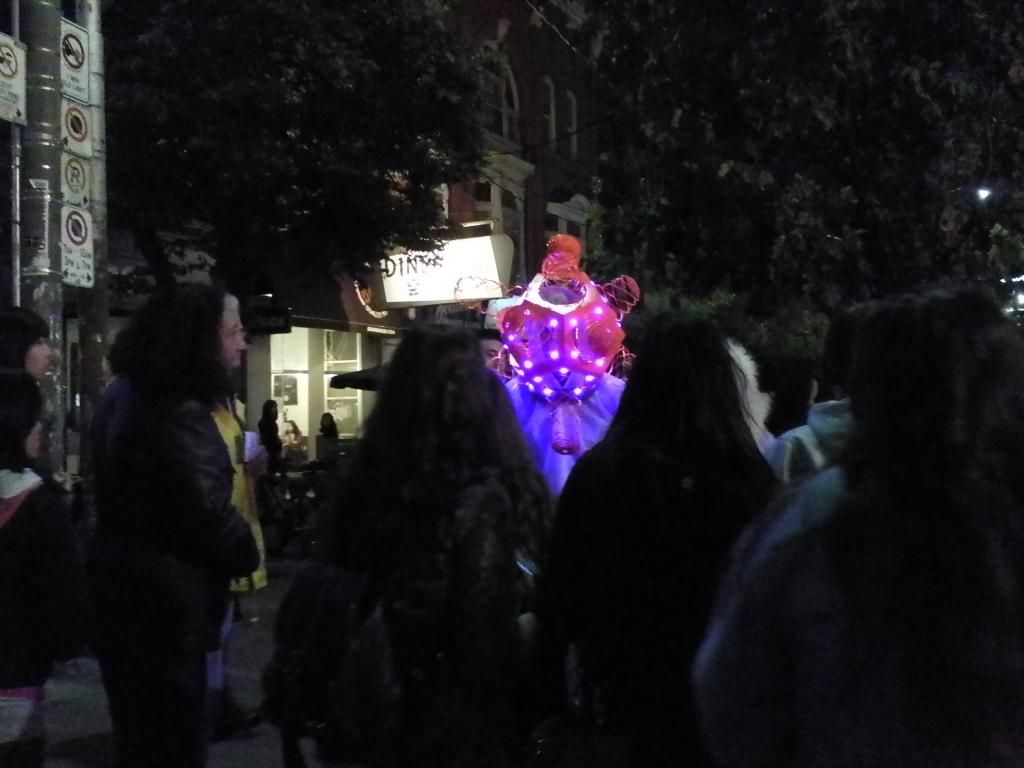 These guys were everywhere.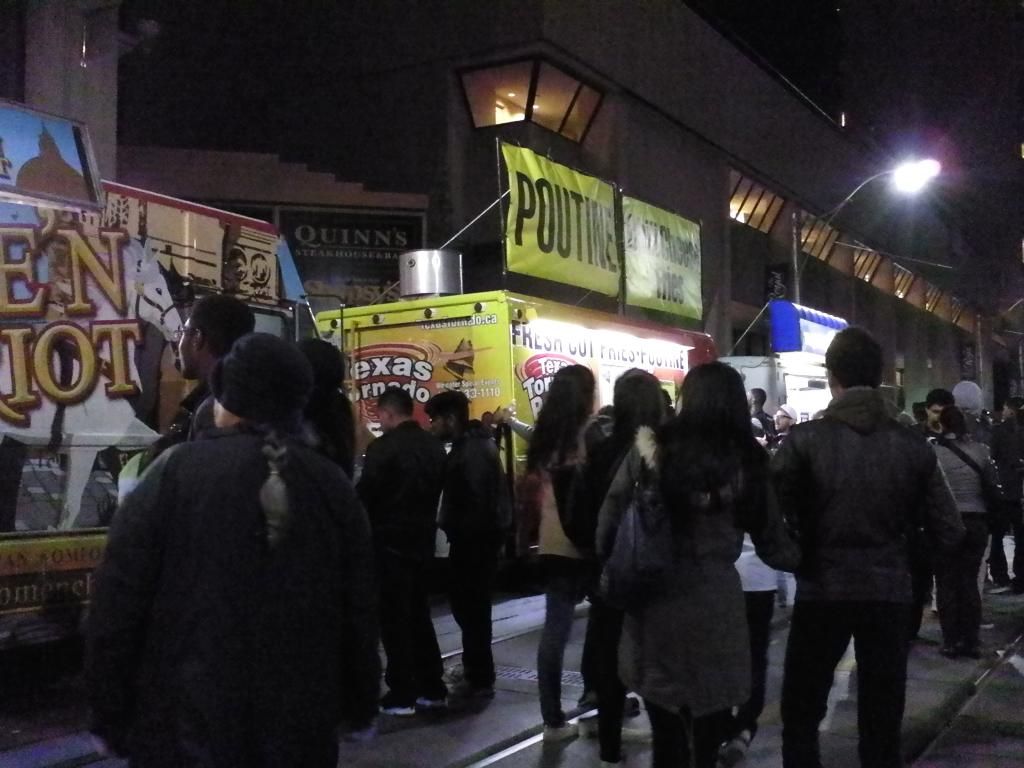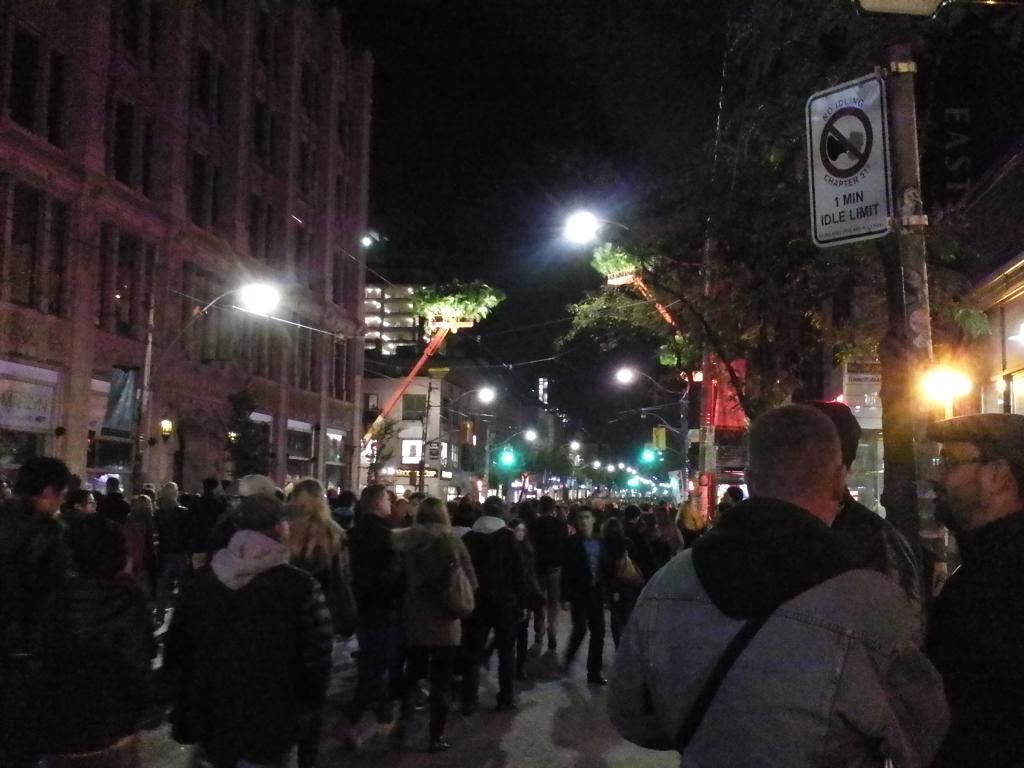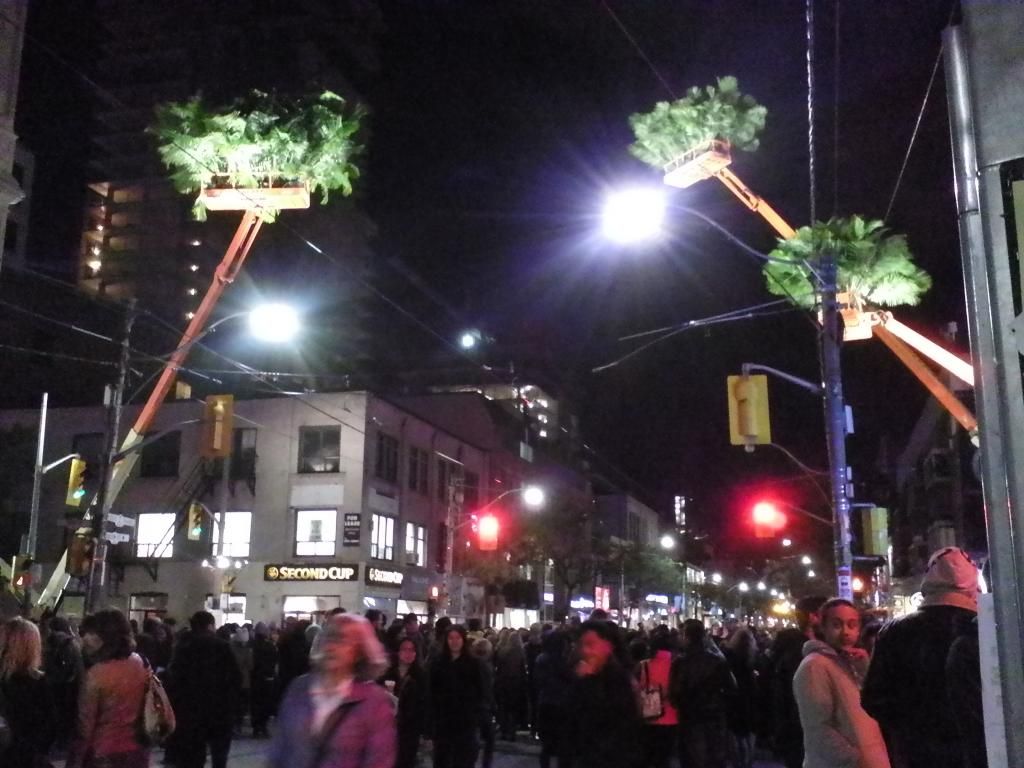 We ended up walking down Queens Street. There were food vendors and we saw a couple installations (the ones big enough to see over the crowd). The installations this year were spaced way too far apart in my opinion. The Mister and I decided to head home because we didn't want to deal with going home too late with the weekend bus schedules and everything. Actually, we had to forego 2 streetcars until we could cram ourselves into the third one (and literally we were squishing ourselves in as with everybody else.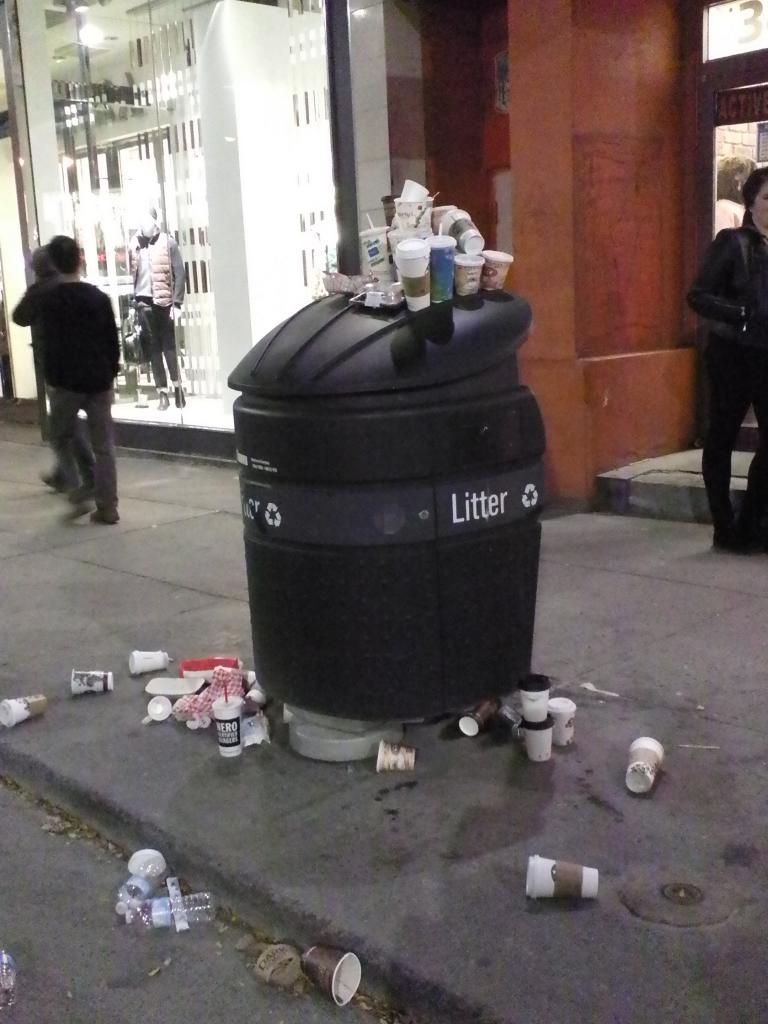 Tee hee. Canadians. Good to know that some people still try to put waste where it belongs even if the bin is full.
And this was the last thing we saw before we headed out. You can faintly see the "Global Rainbow" lit up in the sky (it was more visible in person). A powerful laser light beaming in parallel horizontal lines from Chinatown all the way to the CN Tower. It was pretty incredible to see.
Thanksgiving dinner!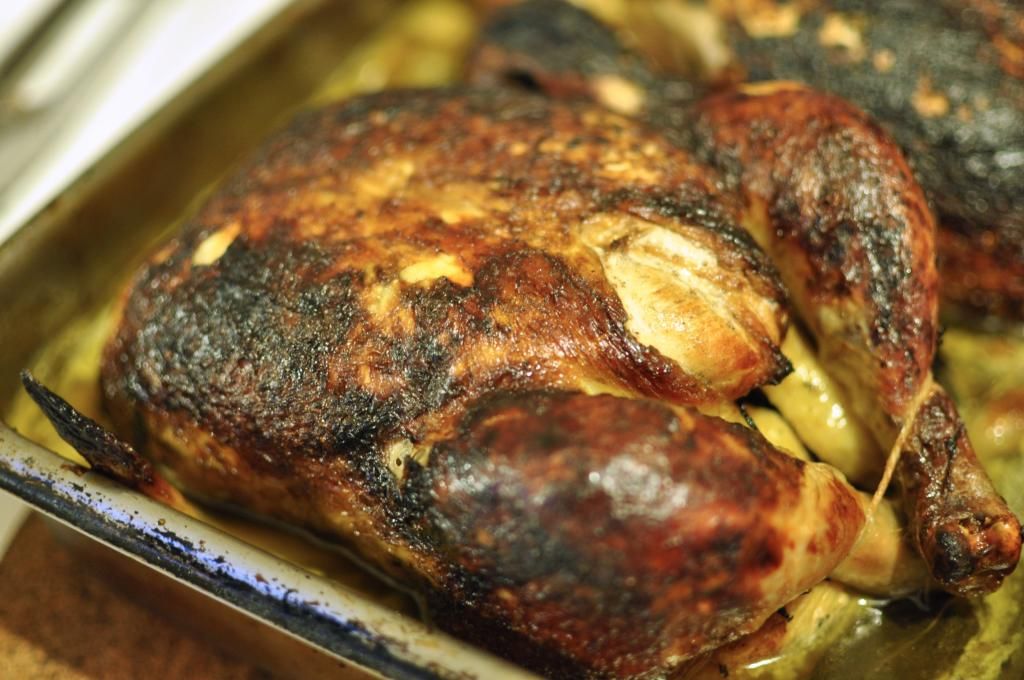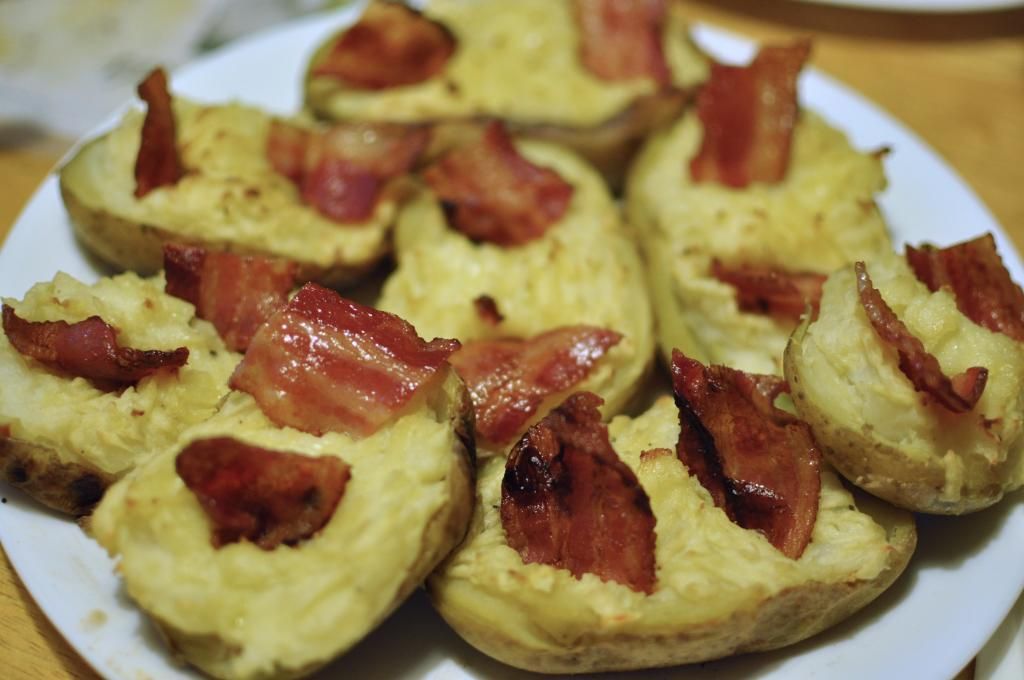 This year my older sister did most of the cooking. She made the chicken (a little burnt but still yummy), mashed potato with bacon, collaborated with my youngest sister to make the caramelized onion with brie cheese, and cheesecake!
My younger sister made the veggie sides and butternut squash soup (which I forgot to take a closeup of).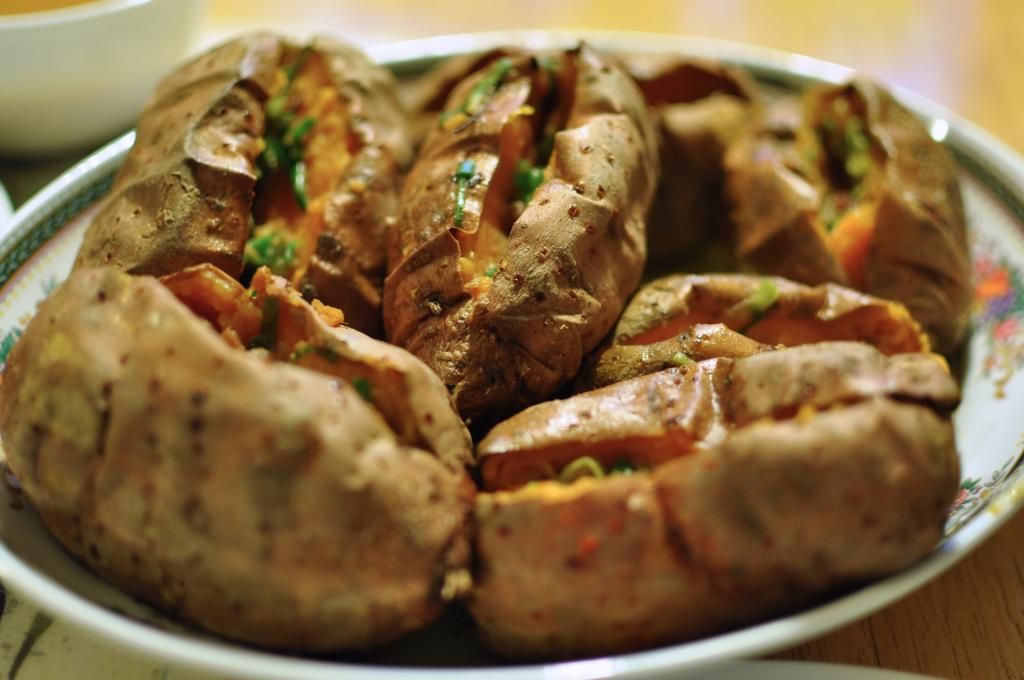 I made sweet potato with scallion butter and cranberry sauce. It was an all round team effort this year!
Just because. The Mister brought me flowers when he came over for Thanksgiving. I put it in an empty bottle of my favourite wine. I really love the rich fuchsia coloured ones.
"A bad attitude is like a flat tire. You can't go anywhere until you change it." -Unknown