Work has been killer..!! I've been working 11-12 hour shifts all this week and I'm utterly exhausted. The long Thanksgiving weekend has been keeping my work super busy. Unfortunately for me I don't have a long weekend as I have to work Sunday. But at least I have tomorrow to look forward to because I'm going to see Cirque de Soleil Kurios with my family!! I forget to update you guys on what's happening everyday in my life. I'm also excited for Walking Dead on Sunday, Thanksgiving dinner on Monday, and I also bought tickets to see Wicked with the Mister in November :D Anyway, I'm a little backlogged on my blog posts but hopefully after Thanksgiving I'll have more free time.
I was obsessed with
Dior's Blooming Bouquet
and
Dolce & Gabbana's Dolce
in the Summer but I forgot to feature them. They're floral, light, feminine, just complete love. They are two of several favourites and I probably won't stop wearing them even in Winter (I like to switch perfume scents all the time and wear whatever I am feeling that day).
No surprise that
YSL's Volupte Sheer Candy in "Rose Candy"
is a favourite this month. I have been loving it so much because it gives just the perfect amount of pinkness to my lips. I even got asked by my coworker,
whom I went shopping with
, what lipstick I was wearing. A swatch of it can be found on my
Fall Haulin'
post.
I finally used up my original
Fresh Sugar Lip Balm
. I've had it for too long so I figured I should use it up before it goes bad. It's really hydrating, feels great on the lips, and I love the citrus scent of it.
This
Nivea Lip Smoothie in "Cranberry & Raspberry"
smells so good. Unfortunately I don't find it as with moisturizing my lips as their original formula lip balm. Also, it peels my lips if I use it alone and it feels less balmy and more slick. I do, however, like the tint it leaves on my lips and prefer to use it over another lip balm. Would I recommend? Not if you're looking for a hydrating lip balm.
Benefit's They're Real Mascara
is great. I love it. I like how it separates, volumizes, and lengthens, and I love the wand too (bristles are not too long and grabs every lash). The only thing it doesn't do that well is hold the curl, it's average at best. But in the other departments, it's great! I also love how they sell it in the travel size because who honestly uses up a whole mascara in 3 months? It's so much cheaper this way too.
I've been good, I've been using up my samples! This
J.R. Watkins Hand Cream
sample (in the jar) was something I got from Shoppers Drug Mart's
Spring Bonus
last year. That post was full of stuff omg. I did some major hauling that month... Anyway, this hand cream turned out to be amazing. I love the thick texture (like icing) and the lavender fragrance is nice but super strong (I wouldn't advise it if you're sensitive to smells). Because the smell is so strong, I like to keep it by my bedside since the lavender scent is great before sleep (calming and soothing). I'm not necessarily a fan to keep it in my bag since the smell would compete with the perfume I'm wearing that day. I liked it so much I bought the full size product when it was on sale.
I had a ton of these
Lancome Visionnaire Serum
samples lying around. I like using it but I don't notice it fading my acne scars I got about a couple months ago (I've been using it since then). It also doesn't feel like it contributes to hydration and overall my skin looks the same before using it. I definitely would not spend the ridiculous amount of money for a serum that doesn't do much of anything for my skin.
The
Clarins Multi-Active Serum
was also nice to use up. It smelled nice but I'm not exactly sure what it's suppose to do. At least it felt hydrating though.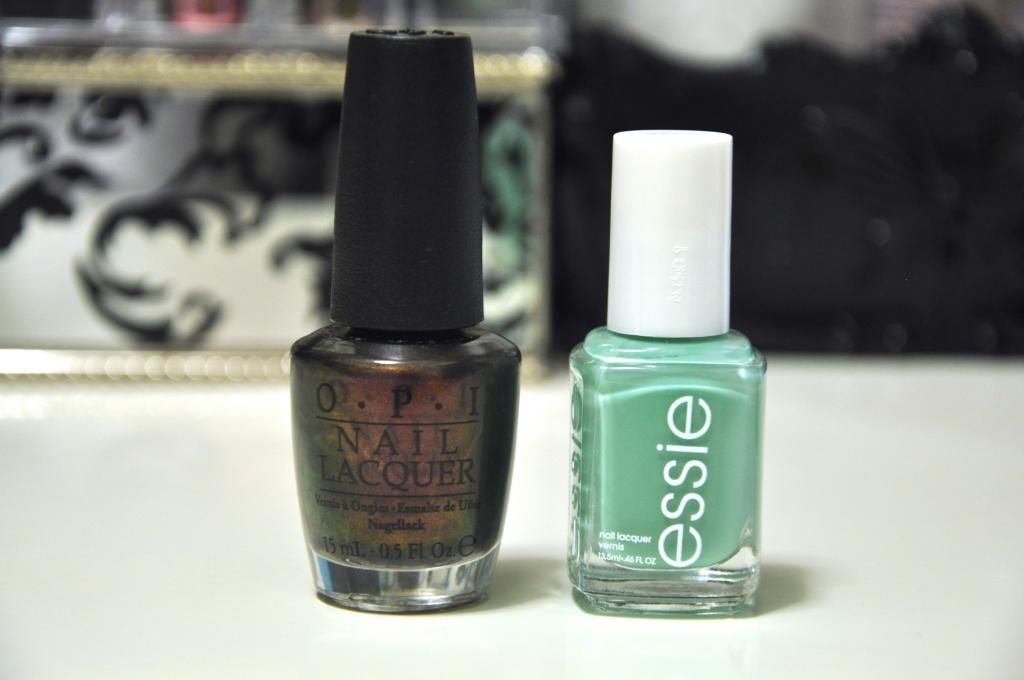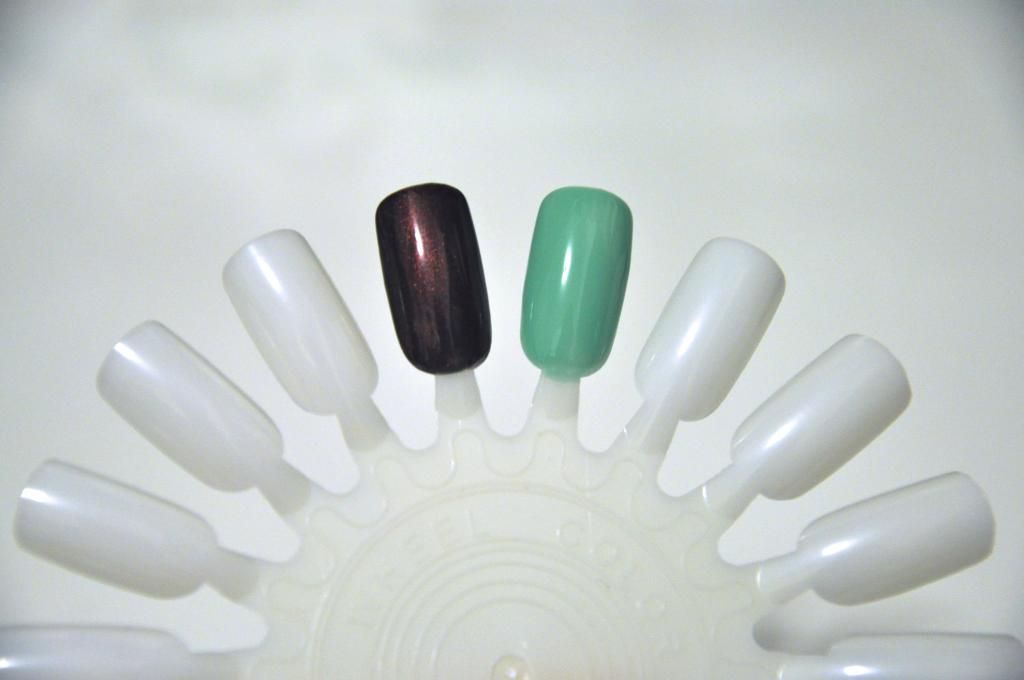 Ah, nail polish. For some reason I never really painted my toe nails in the Summer, which is stupid because that's when you wear sandals and open toe shoes. Since I missed my chance, I decided to paint them with
Essie's "Turquoise and Caicos"
to see how they would look on my toes. Result? Gorgeous. This is a perfect colour for a pedi because it brings them to life.
But I also delved into the dark side for Spring and tried on
OPI's "Muir Muir On The Wall"
. The Mister was so sweet because he offered and insisted that I let him paint my toes with it one night when we were watching Big Bang Theory. I'll remember that moment for a long time =) It's a nice dark but dimensional colour. I think it would look great (and better!) on the finger nails.
"You can't have a better tomorrow, if you're always dwelling on yesterday." -Unknown