Why hello there. Sorry it's been a while since my last post. The game Dead Island has kind of been taking over my free time hehe. That and work was a little busy last week but this week seems like there's no work yet again. I realize it's been a month since I went on my vacation to Montreal (wow, time flies fast) but I haven't found the time to go through my photos yet. I took about 1800 pictures but most are duplicates because I like to take different angles and multiple shots just in case the first photo didn't turn out right. As you can probably guess, it's going to take a long time to go through it all... plus I want to look at them with the Mister, which can only happen on the weekends. So, Montreal posts will be
super
delayed, but you will see them eventually... this year :P
Today I wanted to continue sharing what I've been up to. The weekend after coming back to Toronto, the Mister and I went to the
Canadian National Exhibition
, a place I make a point to go to every year. Overall there seemed to be less stuff and hype this year. It wasn't as entertaining as other years,
but,
I found the acrobatic show this year more amazing than last year. Because it wasn't as interesting, I only ended up going once. Last year I went 3x!! Imagine that.
See my trip from previous years:
2011
,
2012
,
2013
We didn't eat anything before we left so as soon as we got on the grounds we hit the Food Building.
We hit up 4 places. I don't recall seeing Pull'd during previous years but the Mister and I were excited to try some delicious pulled pork! Since we wanted to eat a variety of foods, we decided to just get a side of pulled pork instead of a full meal which would have included a bun plus side dishes. Then of course we got a baked potato (Bacon Nation) from Baked n Loaded, the Colossal Onion (a must), and Taro Bubble Tea from Freshly Squeezed (my favourite!). It was quite a meal, yummers.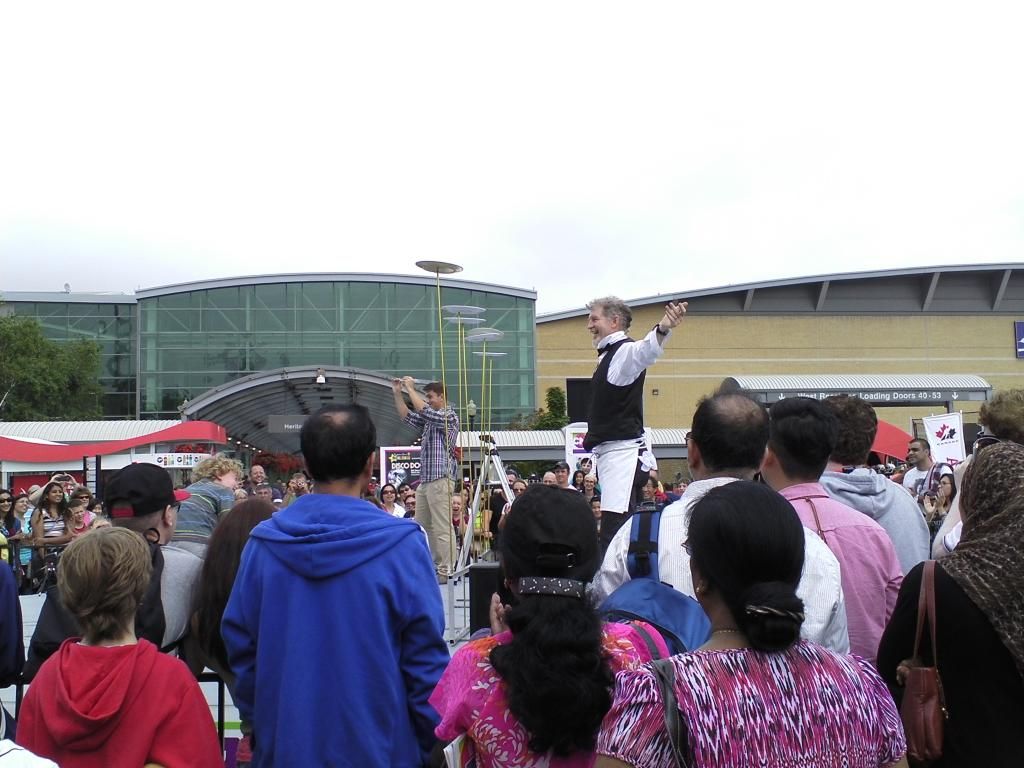 Then on our way to the Direct Energy Building to take a glimpse at the Sand Sculptures, we saw a Busker show. He was funny but the act itself wasn't as entertaining as other ones I've seen in the past. It felt dragged out until he finally spun the plates at the end which was what we were all waiting for.
It always amazes me how people can sculpt things out of sand. The bottom two pictures are one sculpture; a woman on one side, a man on the other.
My favourite sand sculpture wasn't in the competition. It was just a sand sculpture on its own right. Star Wars ftw! It wasn't finished when I saw it so I wonder how Darth Vader's side ended up looking like.
I also grabbed some cotton candy from inside the building but forgot to take a picture so you can look at this one instead.
After viewing the sand sculptures it was time to head into the Ricoh Coliseum for the Acrobatic Show! This time we headed in half an hour early so we got better seats.
The show was spectacular given that the price to see it is already included in the admission ticket. My favourite parts included the guy who did the laser light show- not sure how he did it because I was mind blown, and I also really liked the jelly fish! They really looked like real jelly fish floating around! The set was exceptionally beautiful.
Unfortunately that was the only show we got to see. We missed the dog show because we came too late =(
After the show was over we headed towards the International Pavilion, but not before we walked through the Pop Culture: Let Your Fandom Fly exhibit! I always enjoy the exhibits that are held in this area every year.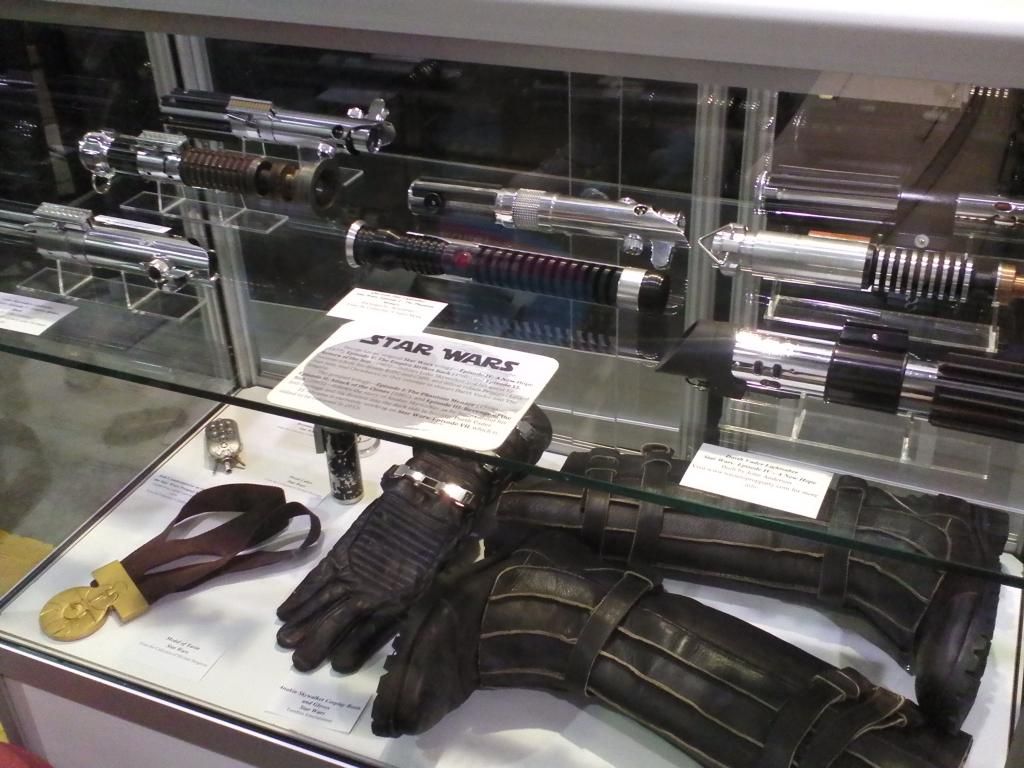 I don't watch Game of Thrones but for any fans out there, there you go! There was a lot of Star Wars and a
gigantic
Optimus Prime and Bumblebee!
The International Pavilion was
really
lacking this year. I didn't see many vendors from previous years and there were less variety of countries present. I mostly saw Thailand, the Philippines, and Vietnam. There wasn't even Japan present this time and I don't recall seeing Korea either and other African countries I remember seeing last year.
I only ended up buying a night light (not that I need one) from this Turkey stall. I really like the sun and moon, plus the light looked so pretty because it glimmers like tiny stars (you can kind of see it in the picture). I only turn this on when the Mister and I are watching a movie in my room. I don't like watching in complete darkness and sometimes it's more nice to watch with a dimmer light on.
Then we headed to the Warehouse Sales- which also wasn't as interesting as last year's.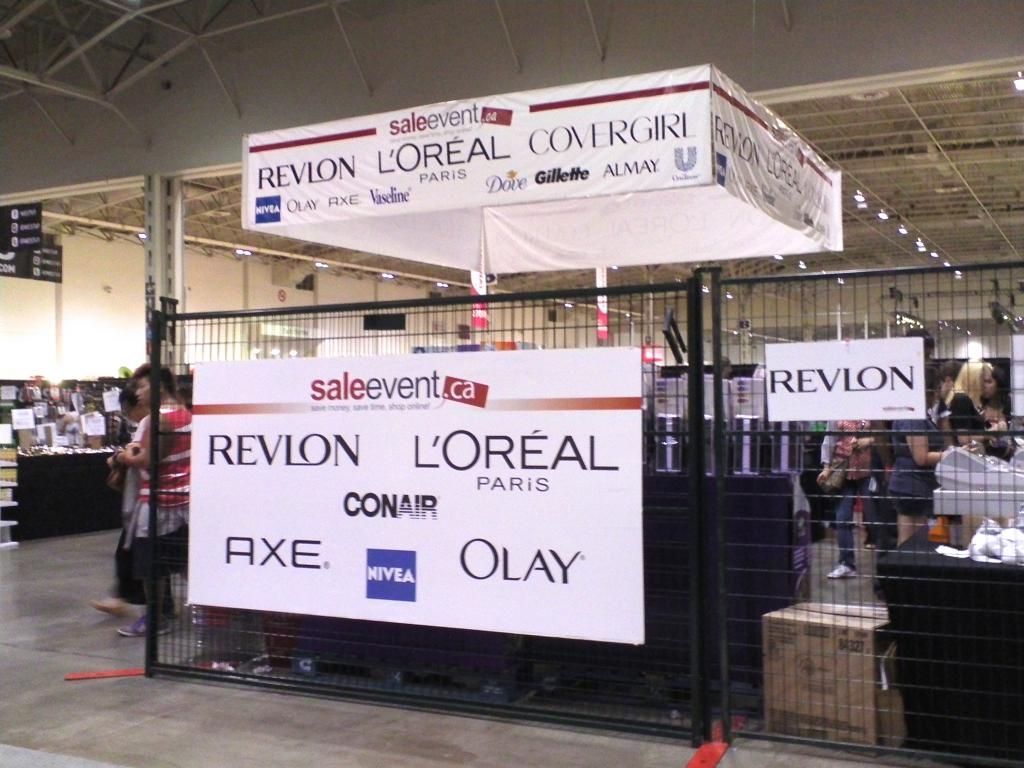 I didn't find any dvds this year nor was I interested in looking at the cheap clothing they were selling. The cosmetics sale wasn't as good as previous years either but I did manage to score on some Revlon eyeliners- 3 for $10! The OPI nail polish is for some reason showing a bronzy colour but it's actually a deep purple. And the toothpaste was fairly cheap and I needed to pick up some lol.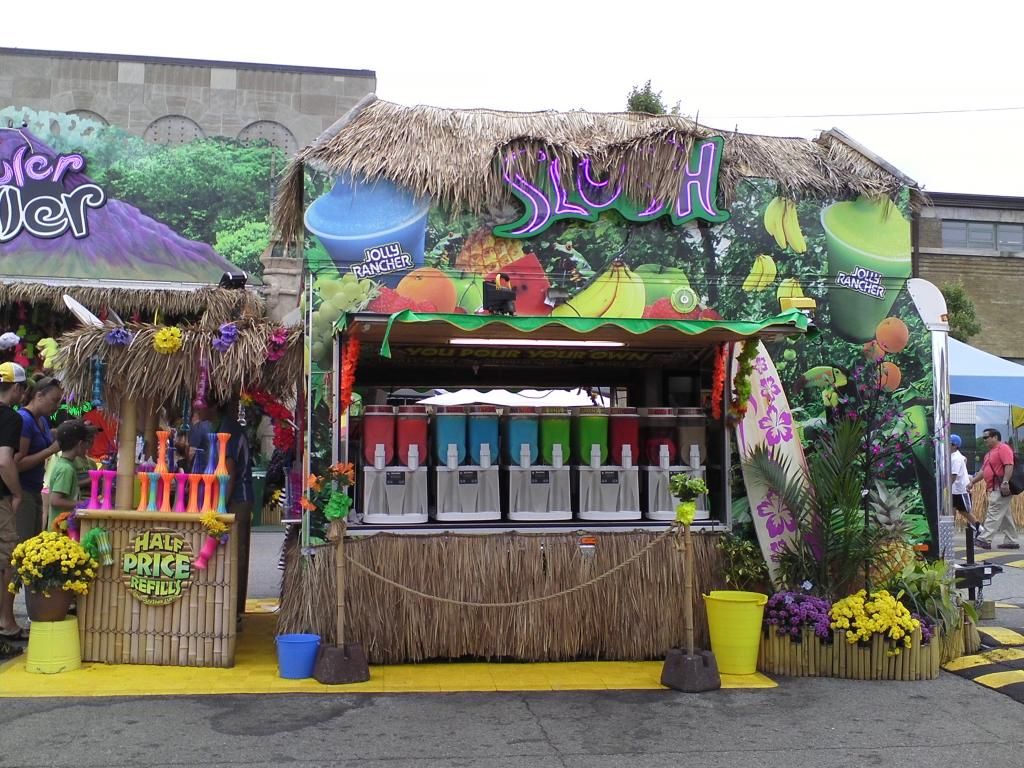 Then we got a little hungry after a few hours of browsing around so we headed outside for some corn on the cob, Tiny Tom donuts, and slushie =) I like the cherry and blue raspberry flavours.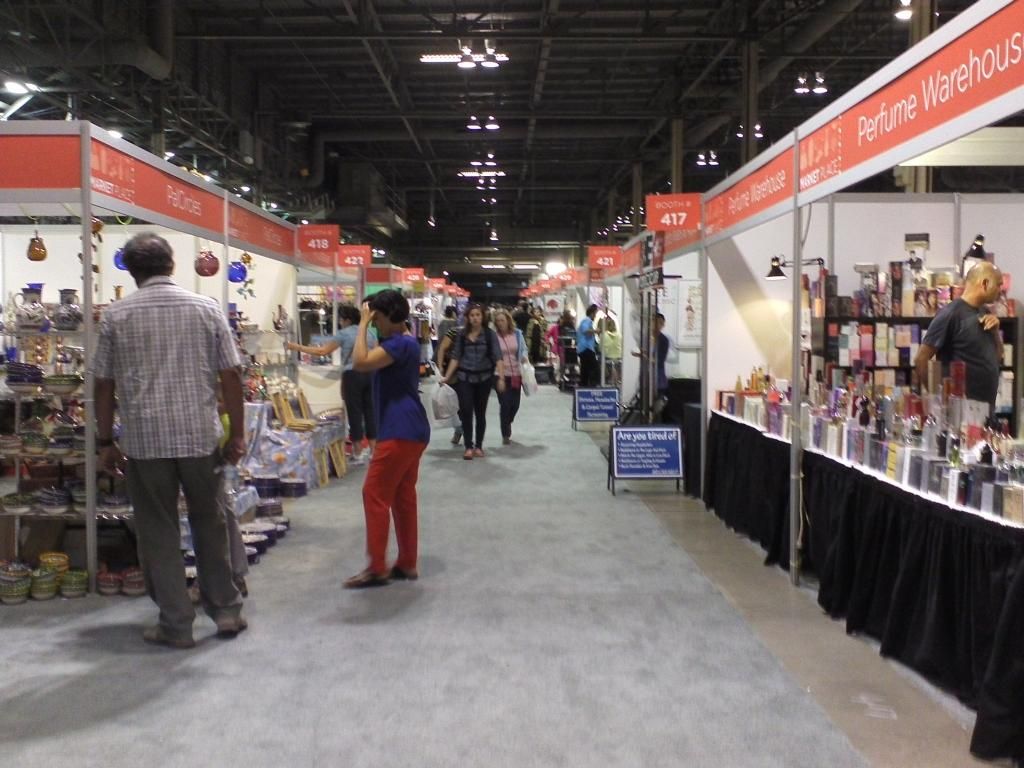 They changed up the Marketplace to have the same structure as the International Pavilion and Stitches, Bowring, First Aid, and DVDs were also relocated to the Warehouse sales area. The changes totally makes sense, not sure why they didn't do it sooner.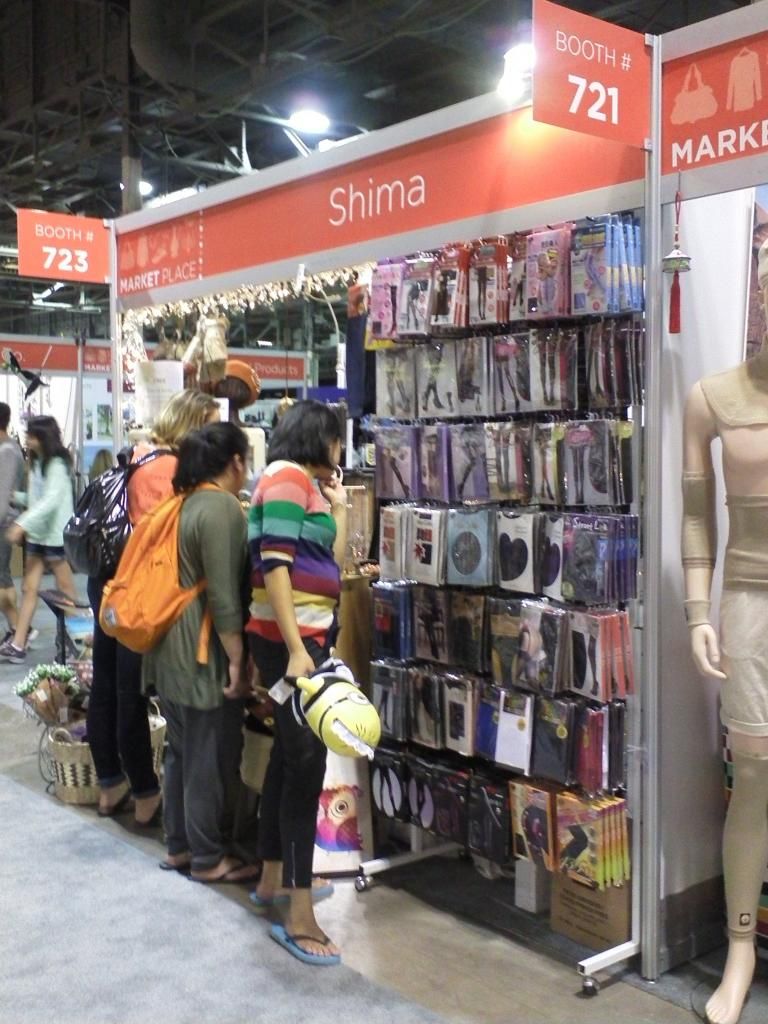 The only stall that was of interest, and frankly the only interesting stall out of the whole CNE, was this one located in the Marketplace. It was by chance we came upon this stall so I was very pleased when we found it.
They had so many cute items for sale! Apparently they used to have a shop in Toronto but it closed down unfortunately. The mug was $5, the handmade honey dipper was $2, the cute intricate spoon was also $2 and so was the biscuit coaster! Cheap! Now I wish I got more spoons because they had other ones available. I thought the biscuit coaster would be cute on my nightstand since I keep a coaster there for drinks.
Then we saw this interesting transit concept. I'm all in for a subway system expansion! Come to think of it, this concept Subway car looks a lot like the new TTC streetcars.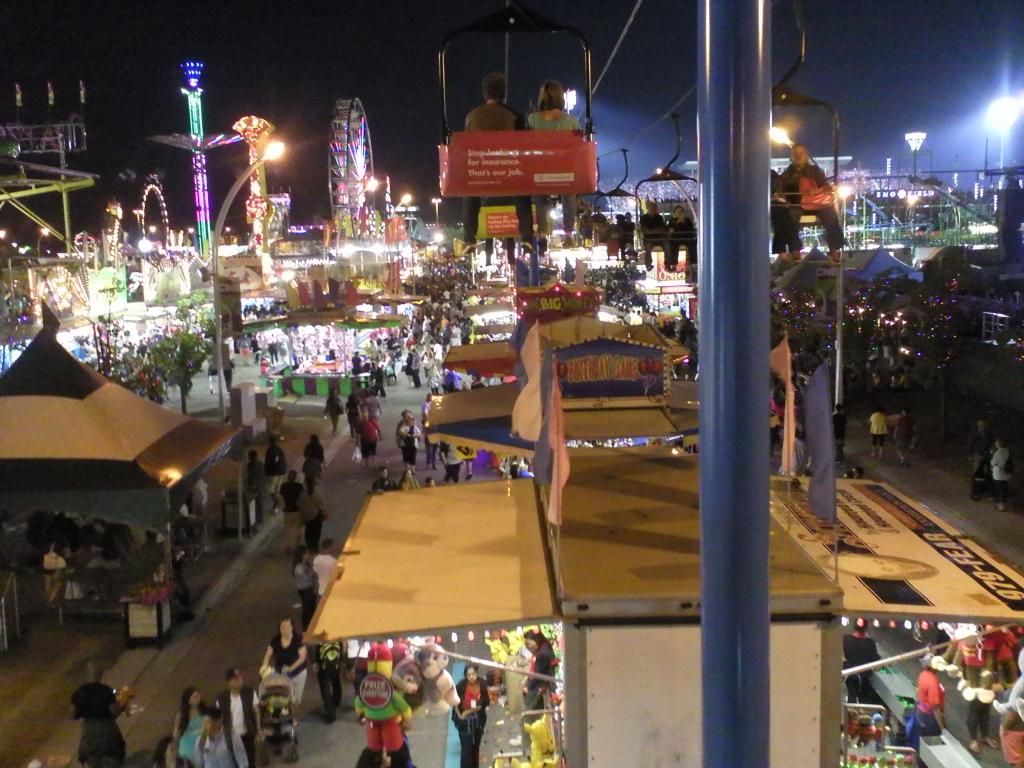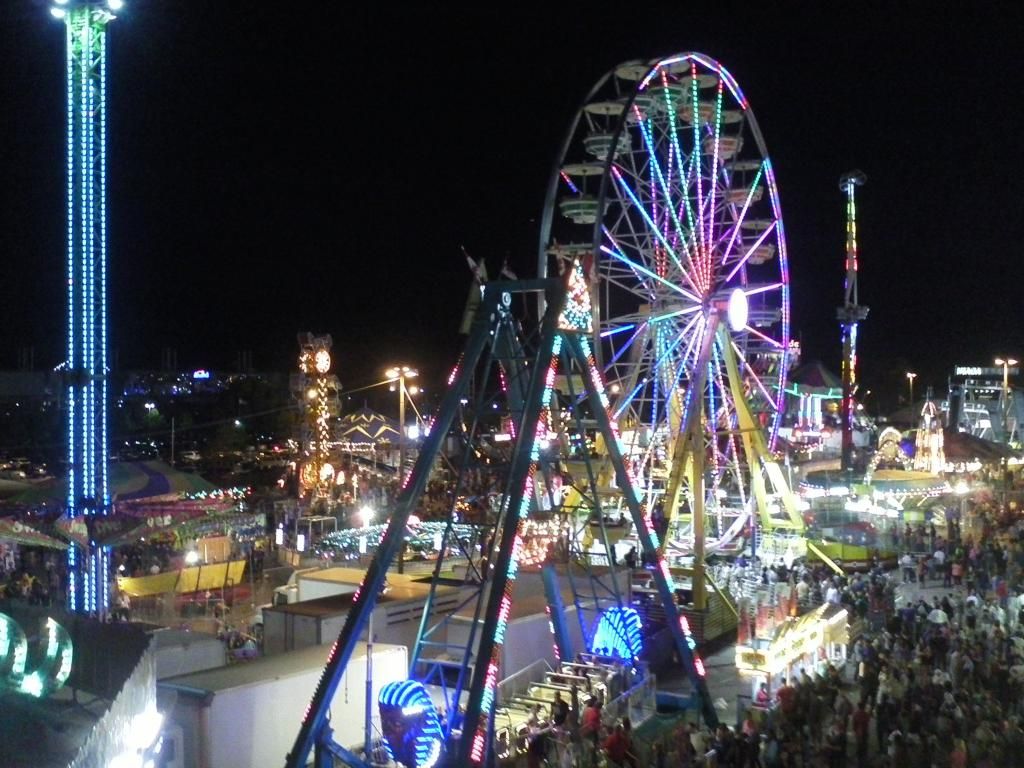 Then we rode the Skyride. It's nice because you get to go on a ride and you don't have to walk all the way to the other side to get to the Farm and other places.
There was the typical animals there and a cool butter sculpture of Gandalf! I took a picture of it but the light reflecting off the glass ruined it.
The one thing I had been waiting all year to buy from CNE was the honeycomb from the Ontario Honey farmers.
This is my first time having comb honey. I tried a bit with the Mister and it was super rich! Nothing like what you get out of a jar. The only turn off for me was the wax itself. I'm not used to chewing on wax so I'm one of those people who like to spit it out. I haven't tried spreading it on toast yet, but I'm not sure I'd be a fan of that. I like eating honey with strawberries so maybe I'll try that instead.
Leave it up to me to make a super long post. I have too much to say haha. Until we meet again CNE!
"I used to think that the worst thing in life was to end up all alone. It's not. The worst thing in life is ending up with people who make you feel all alone." -Robin Williams (as Lance Clayton in World's Greatest Dad movie)