While I was at Walmart shopping for travel items, I came upon the Maybelline Color Tattoos from the Leather Collection. There was only Creamy Beige and Chocolate Suede left but I was super thrilled anyway since I've been trying to find these forever! Then on another trip to the same Walmart, I found the rest :D Imagine my excitement.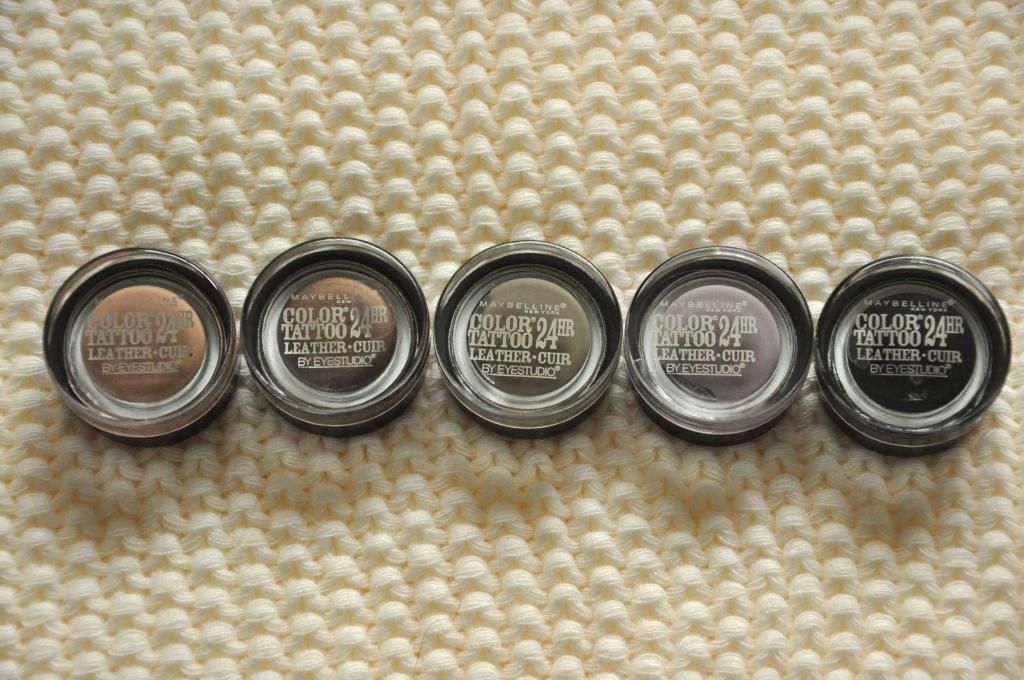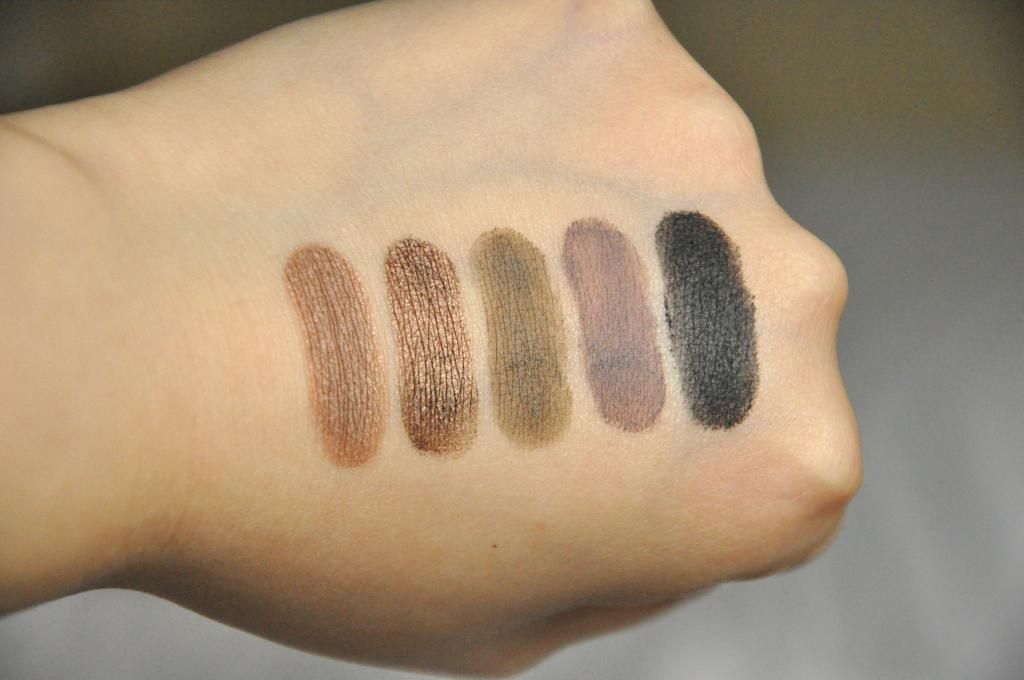 From left to right: "Creamy Beige" #80, "Chocolate Suede" #95, "Deep Forest" #85, "Vintage Plum" #90, "Dramatic Black" #100. I haven't had time to play with these because I went on my trip shortly after getting them. But from the swatches they seem pretty promising. And if they're anything like the ones in the permanent lines then I'm down. I can already tell I'm going to take a liking to "Creamy Beige". I'm glad they came out with more matte ones, this collection is really meant for me as I'm not into glitter/metallic shades or bright colours. I guess luck was on my side to have had the chance to get my hands on these.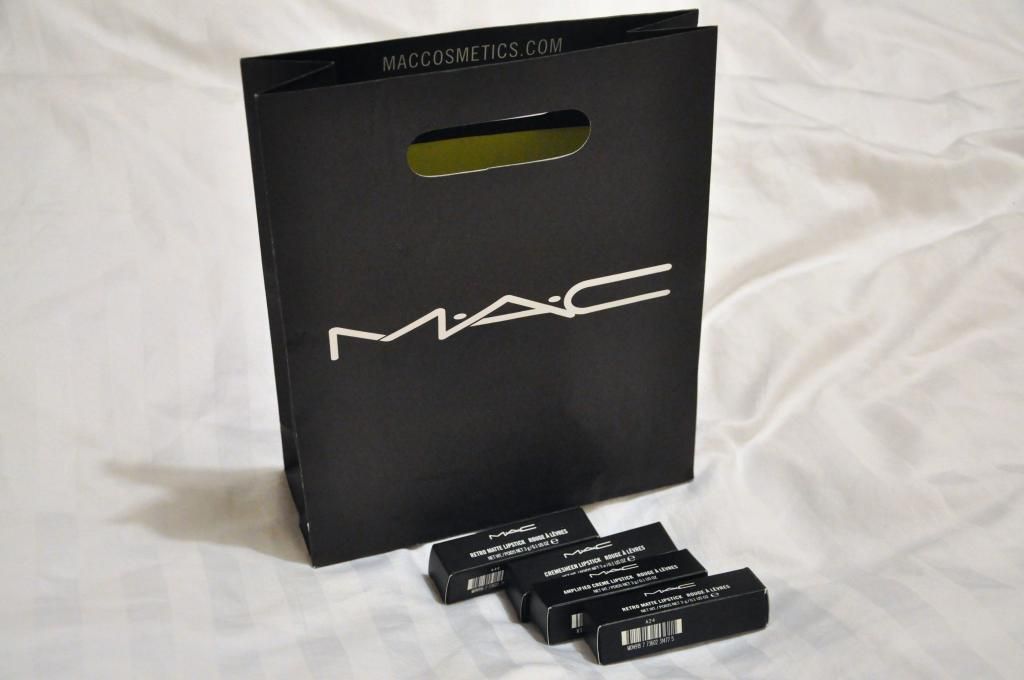 And since I'm such a lippie person... it was finally time to get my first MAC lipstick.
I wanted to get a really nice bold lip colour, something great for summer. I watched a few videos on people's favourite MAC lipsticks and the one that caught my eye was called "All Fired Up". It's a retro matte so it feels drying on the lips which is why I like applying lip balm first before applying it. I'm not really into the super matte look so applying lip balm underneath is fine for me. It's a beautiful vibrant fuchsia colour that leans more red than pink (and sometimes looks red all together but in the light you can see the pink coming through).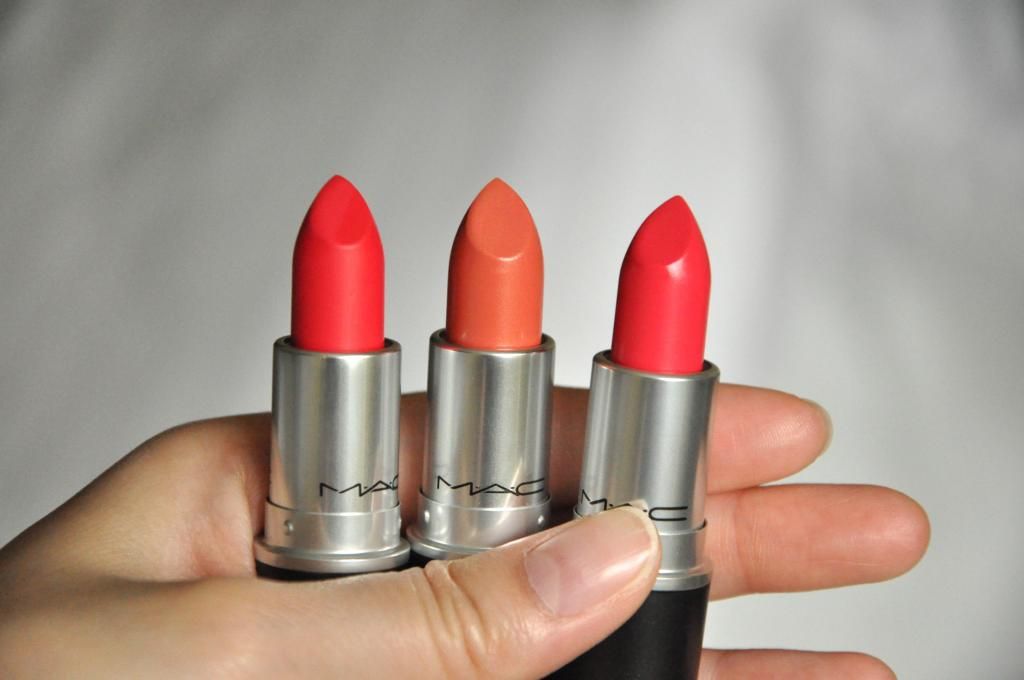 Then after really loving "All Fired Up" I did my research and ended up getting 3 more :X From left to right: "Relentlessly Red", "Ravishing", and "Impassioned". For MAC, I want to stick to bold colours since MAC does wonderful pigmented shades of everything and since I already have so many other lipsticks for a natural lip. The reason I got "Ravishing" though is because the Mister liked the colour on me so much. I just wanted to try it because someone on youtube recommended it (I forget who).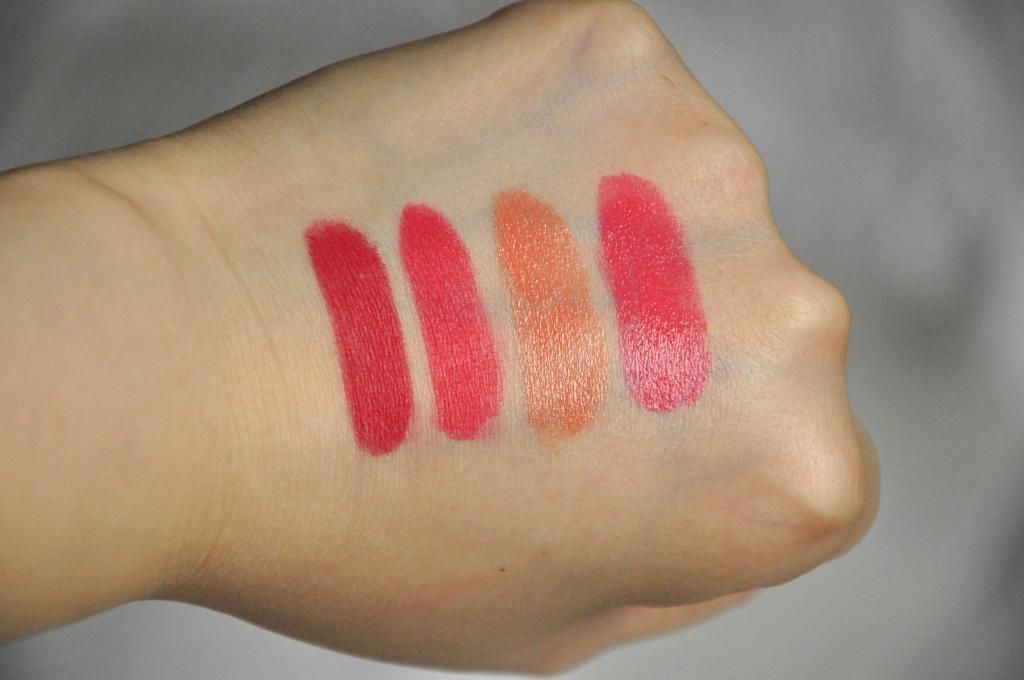 From left to right: "All Fired Up", "Relentlessly Red", "Ravishing", and "Impassioned". Beautifully pigmented. I have no idea what took me so long to get a MAC lipstick.
"When it's hard to make up your mind, don't look too far ahead, just think about tomorrow. Think about what you want to do tomorrow, and that will give you a different answer." -Kim Won (Heirs)