A few weeks ago my mom took our family out to Mandarin because it was my younger sister's birthday. I haven't been to Mandarin since... since... I'd probably estimate about 8-10 years now. When we got to the place it was packed and we had to wait 45 minutes even though it wasn't a holiday weekend or anything.
I liked how they gave us warm towels to wipe our hands before dinner and afterwards when we were done.
These were the main dishes I had. Honestly the Mandarin we went to didn't have much variety. The food was sub-par.
Then there was dessert. I liked the chocolate dipped strawberry and loved the creme brulee. Everything else was blah.
In fact, I loved the creme brulee so much that I went back and got three more!
The Mister also really loved it so he got four more! I'm telling you, it was amaze-balls.
The birthday surprise for the birthday girl.
And then at the end I got cotton candy... which I ended up hating. I normally love cotton candy but this was bubble gum flavour and that's just a no for me.
During another day, when we were both free, my sister and I went to Ikea together. We ran straight to the cafeteria to get us some yummy Swedish meatballs because we were starving.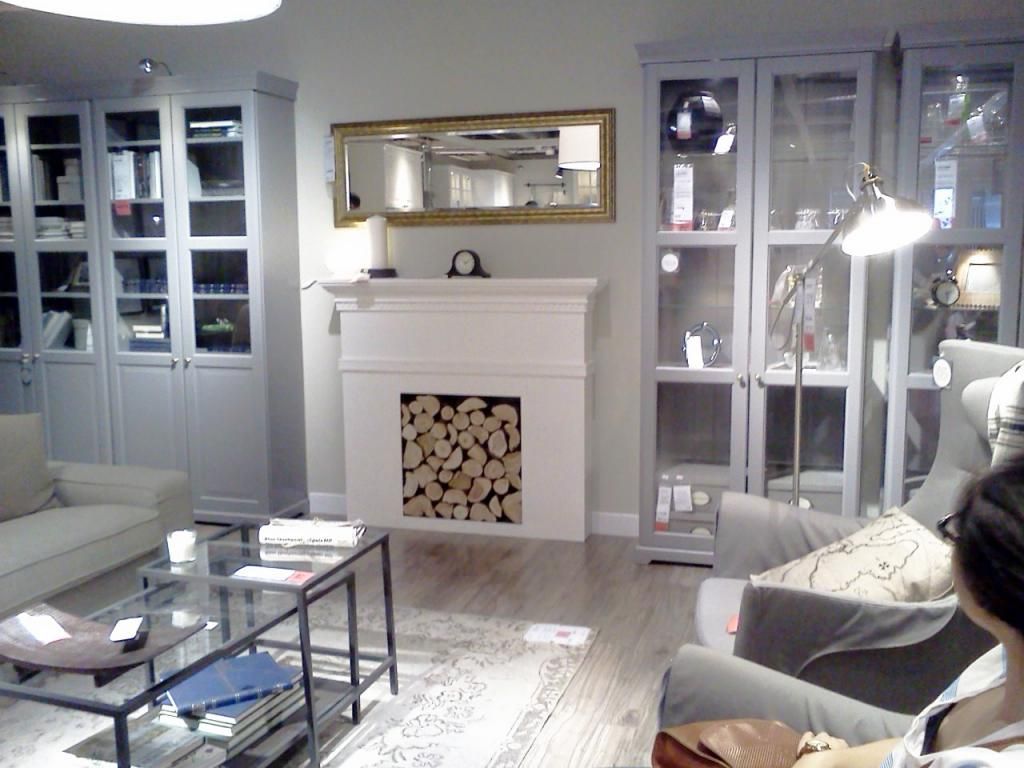 Then we went to see the showcase rooms. I loved the firewood stacked in the fireplace in this room. This is great if the fireplace isn't real or if it's too old to be used anymore. Another
great idea
is to put a bunch of candles in there so that when you light it, it resembles a fireplace.
We loved the idea of having space behind the bed so that it's not typically against a wall. It's nice if you have a room big enough to do that.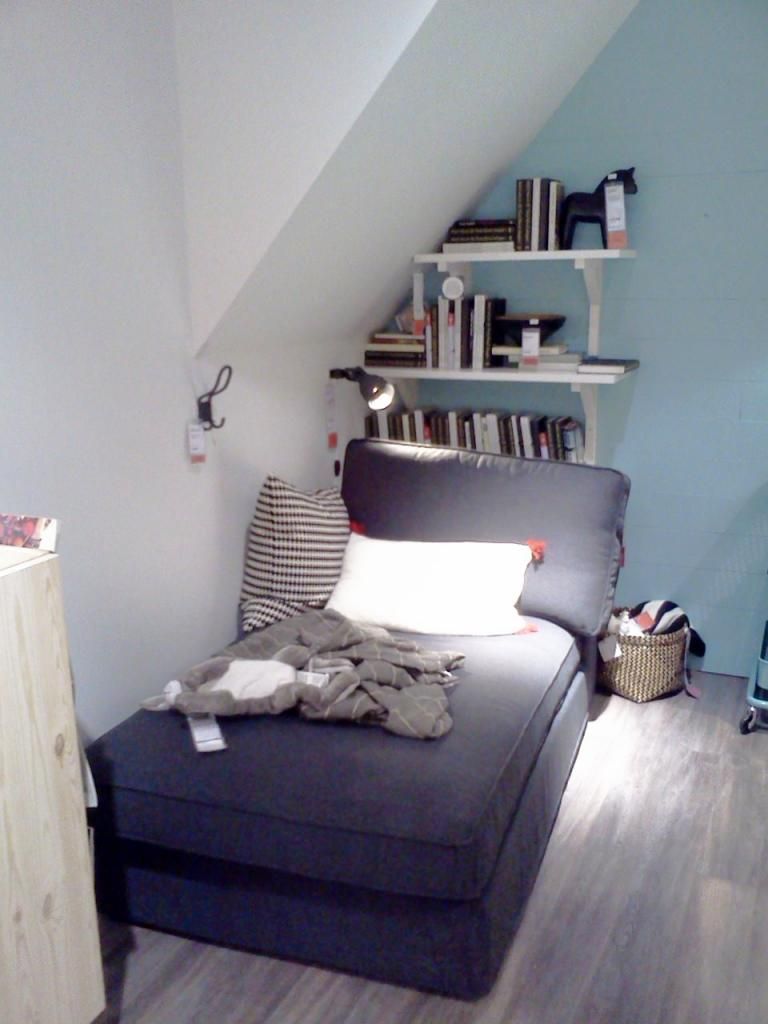 I loved the shelving and seating in this little reading nook. Sometimes houses come with odd structures coming out of the ceiling or wall. The use of shelving is a great way to utilize the awkward space.
I actually really love this
Varde wall shelf
. I have a lot of knick knacks so this is a great place to showcase and store them. I also came across this
Lack wall shelf
that also looks like it'd be pretty good to store knick knacks.
Need I say more about this media and shelving unit? Perfection.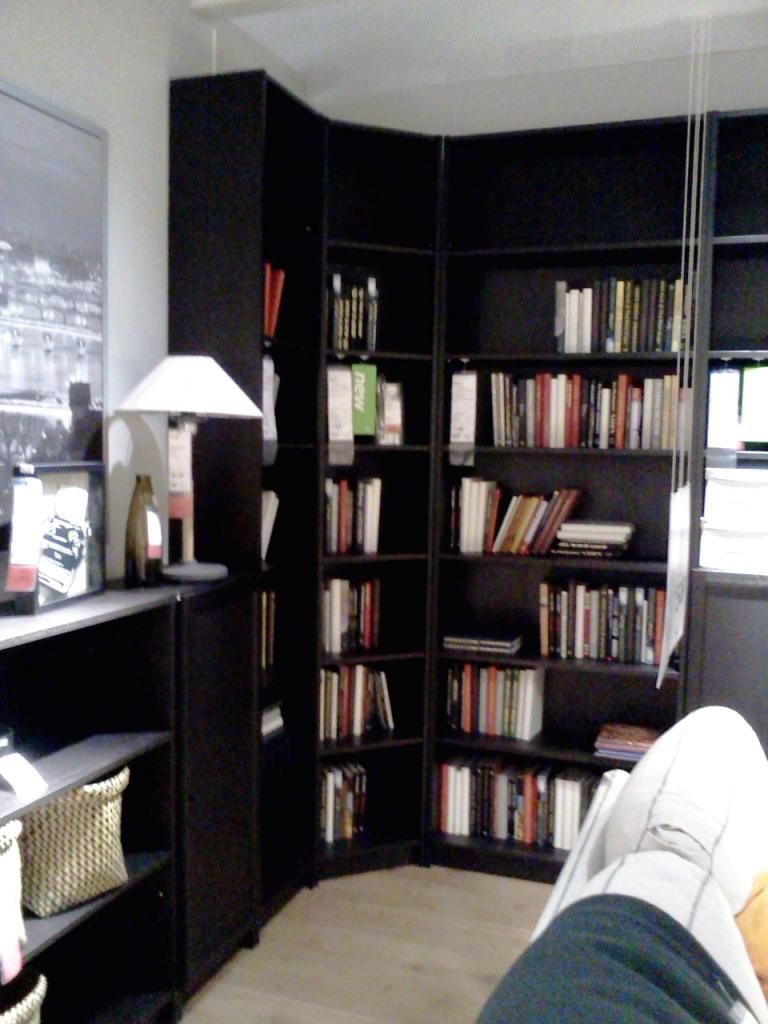 I love utilizing space. These floor to ceiling book shelves give so much storage space. Plus, I really love how the shelving unit wraps around the corner too so it looks more cohesive.
This would be a must in my dining room. It's nice to have a storage unit nearby that stores extra utensils, napkins, and other special dining ware. That way you won't have it take space in the kitchen and it'll be more easily accessible for those special occasions.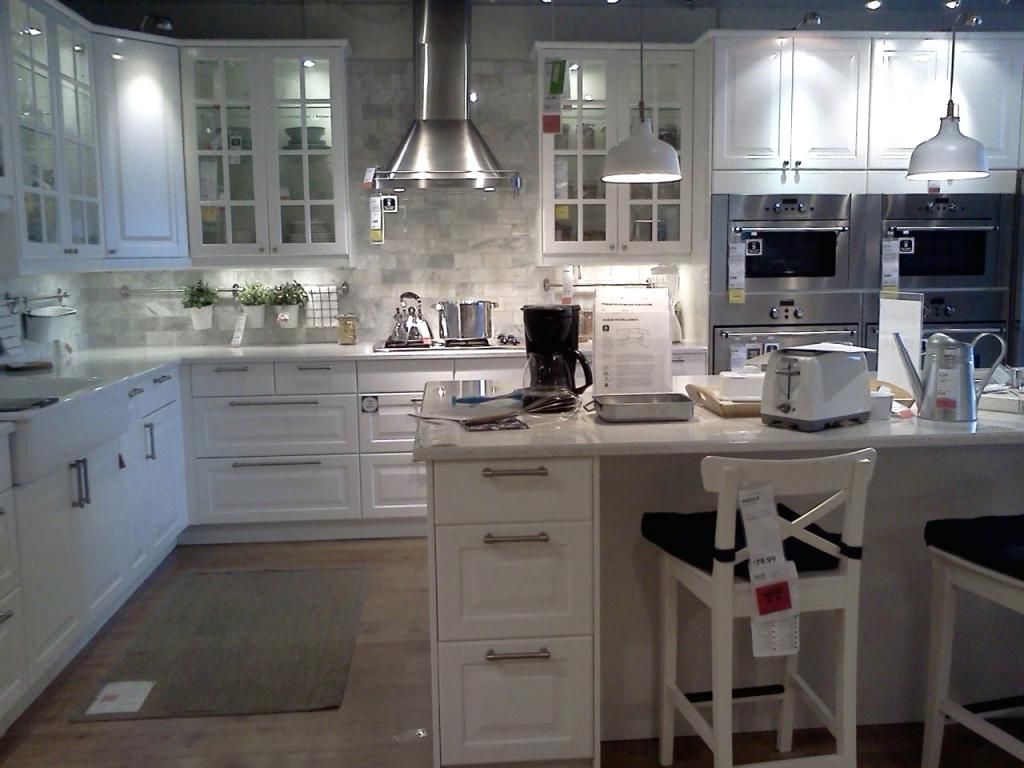 I love this kitchen. Especially the big industrial lights that hang over the kitchen island.
These are great examples on how to utilize space in half baths. Half baths give you little to no storage space, so having these are lifesavers! The black shelving unit was extra interesting because it had open shelving on the other side too (you can kind of see it).
After Ikea we found ourselves at Chapters.
I came upon these, a musical pinecone and acorn (if you know about me and the Mister you'd know what these represent).
The one thing I bought was this
awesome
mason jar tumblr
! It's perfect because it's tall but not too wide. I really love how I can drink it with a straw coming out of the lid. It's perfect to keep dust and bugs out! It's also great to make smoothies or other drinks that need measuring because there's measurement markings on the side. I love to drink root beer and iced coffee in it.
p.s. the next blog post I'll be writing up might be when I'm on the train headed to Montreal!! But if I can, I'll try to post before then =)
"Normal is getting dressed in clothes that you buy for work, driving through traffic in a car that you are still paying for, in order to get to a job you need to pay for the clothes, car and the house you leave empty all day in order to afford to live in it." -Ellen Goodman