Today I wanted to share a few things I bought over the last couple of months. But before I go on, I just want to say to please bear with me when it comes to the lighting/colour in some of these photos and future ones. I seriously cannot properly fix it without photoshop and I'm too busy these days to try and wait for perfect daylight. It drives me nuts but I'm forced to just snap a quick pic because I need to post this asap.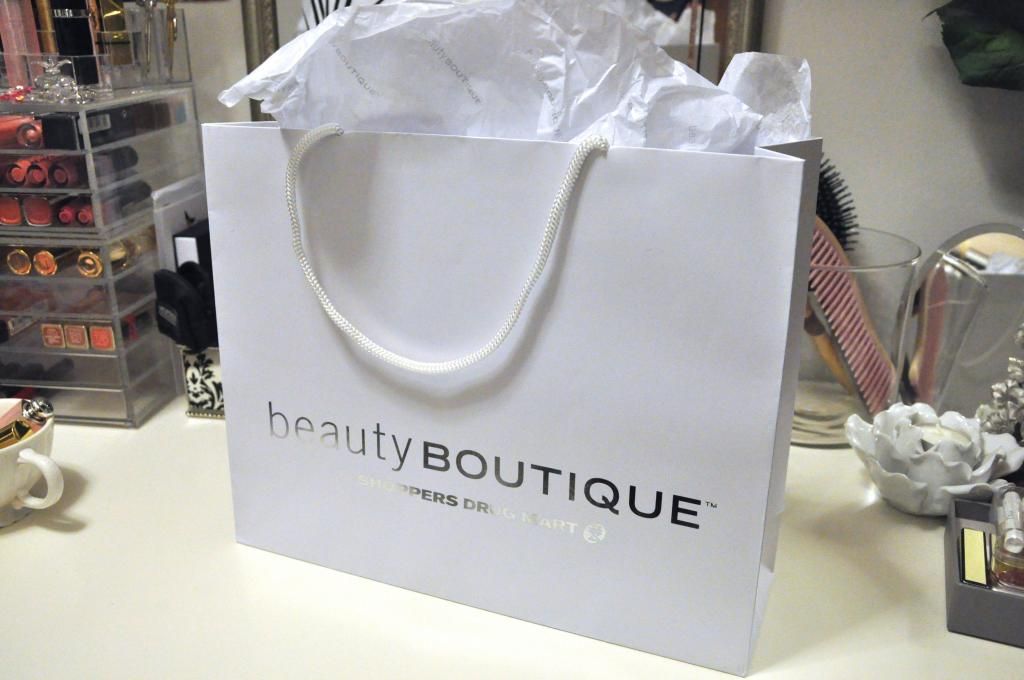 Let's start with beauty. I managed to get myself back up to 95,000 points at Shoppers Drug Mart and partook in their Super Spend Your Points again where I get to redeem $220 worth of stuff. The
last time
I redeemed was back in September of last year when I got all those Chanel products for free. This time I got two bottles of perfume and a Lise Watier concealer (my holy grail).
I don't think I've mentioned it yet but I developed an addiction to perfume. Lippies and perfume are my addiction these days. I absolutely love them and get super excited when I acquire a new one. I'm sure you could imagine my excitement when I got two
free
perfume bottles.
Marc Jacobs Daisy perfume has been on my wishlist for a while now. I still have a bunch of vial samples but thought it was worth redeeming for since I've been wanting it for so long. I'll be taking the sample vials to Montreal with me so I can associate the scent with my trip.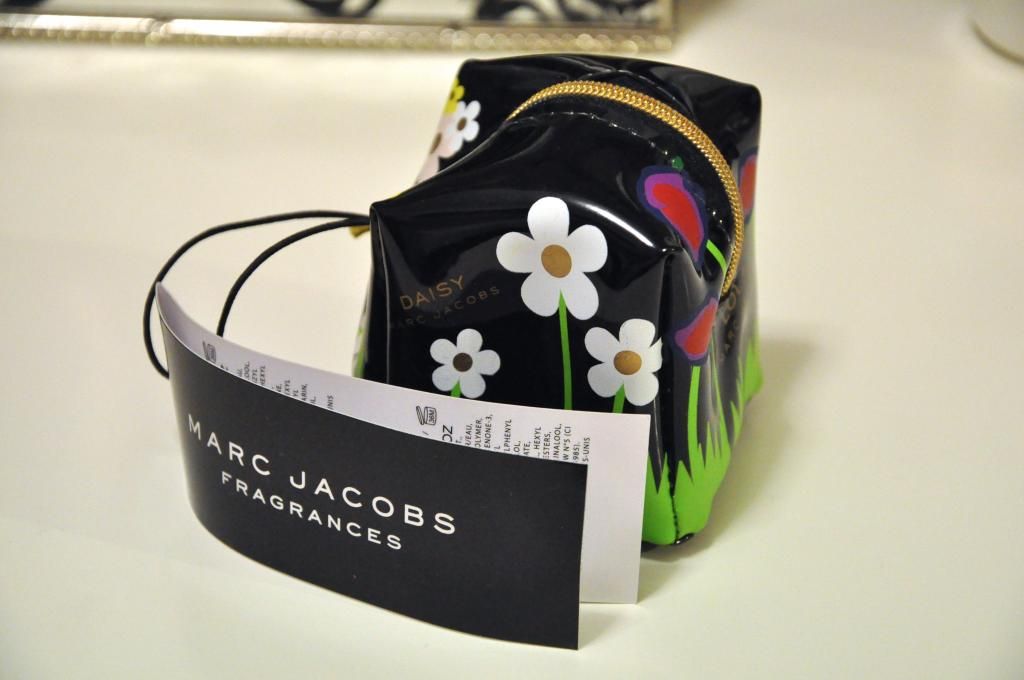 I also got a free mini gift with purchase that contained 3 sample vials of Marc Jacobs other perfumes.
Then there are some perfumes out there that makes you want to get it immediately. This Dior Blooming Bouquet perfume was one of them. I either saw a magazine ad for this or saw it under what's new at Sephora. Whatever it was, it made me want to go to Sephora right away to smell it to see if it's any good. And it is. It's ranks as one of my favourite perfumes. It's light, soft, feminine, floral... just pure love. It smells so good!! The top note is rose and you know how much I love rose scents. It's heavenly!
These were purchased a while back when I went to Marshalls with the Mister. I love love love Boutique hand soap. The Nectarine Blossom & Grapfruit smells so good which is why I bought two. #obsession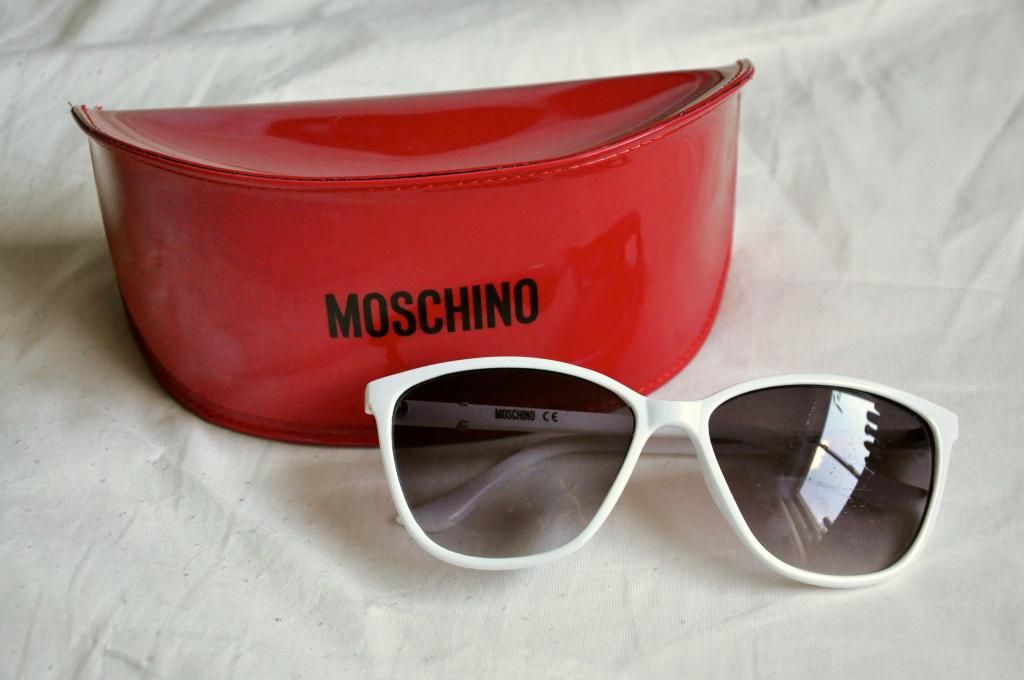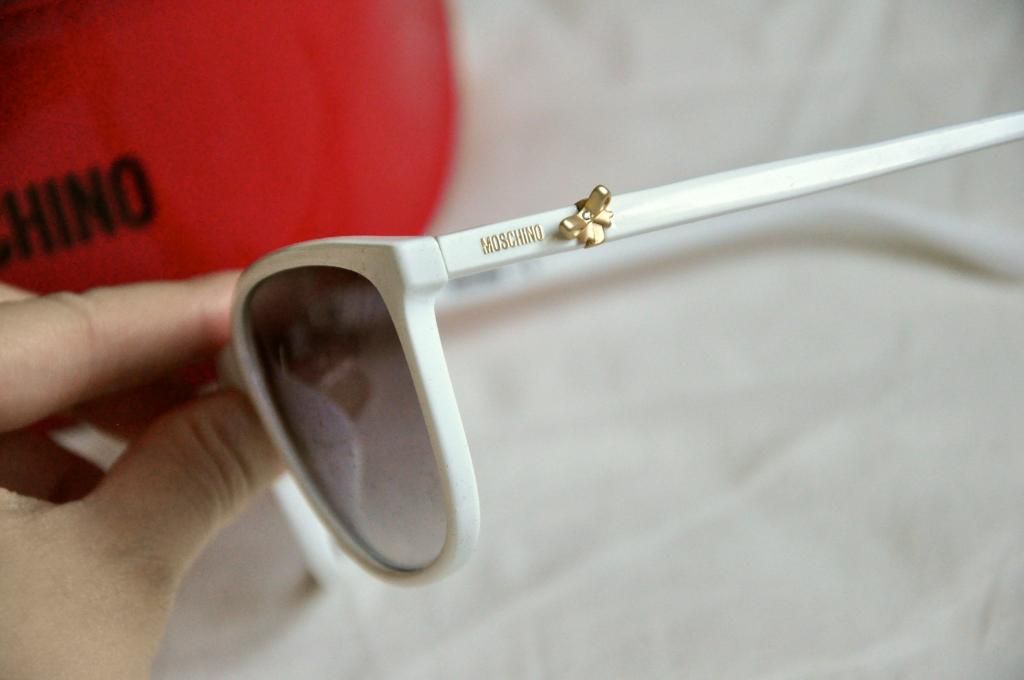 I found these Moschino sunglasses ($40) at Winners the day I went with the Mister to the
Yorkville Car Show
. I like them because they're different. These are the first white framed sunglasses I've owned. I also like the cute bow detailing on the side. I seriously think the Winners in Yorkville has the best selection of sunglasses because the Mister found a pair of Tommy Hilfiger ones he really likes too. I saw brands like YSL, Jimmy Choo, Prada, Ray-Bans etc. I'm determined to find a pair of YSL sunglasses that I like at Winners or Marshalls one of these days. I've come across several pairs already but none that interested me.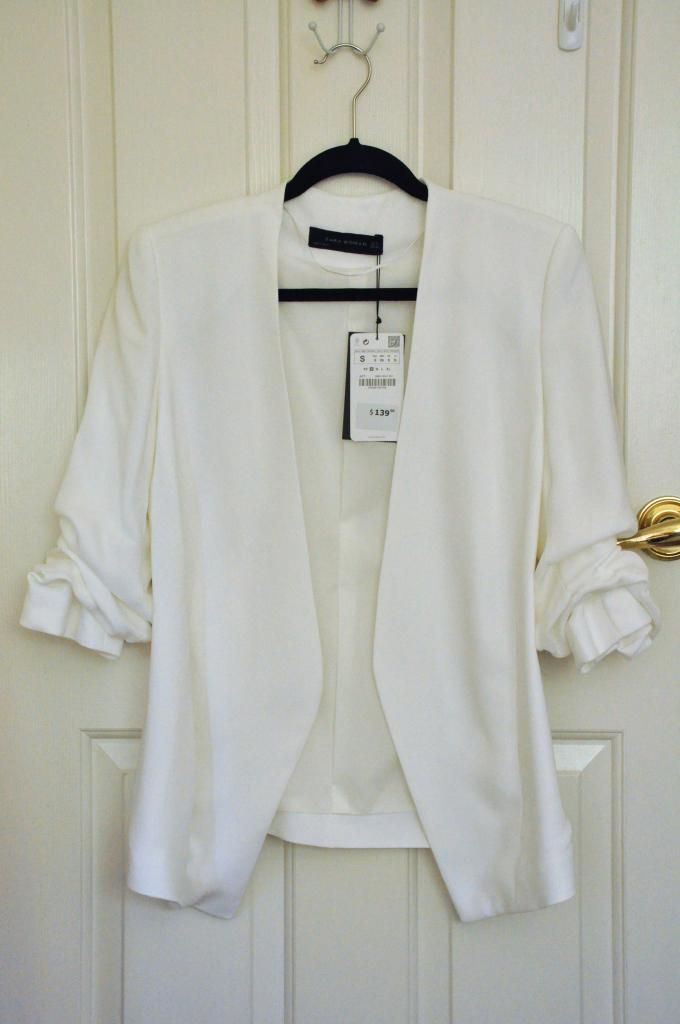 I pretty much became obsessed with finding this Zara blazer after seeing it in
Claire's
Closet Confidential video
. Not long after she posted that video up I was out the door with the Mister as soon as Saturday came on a mission to find the same exact blazer in-stores. And I did =)
Another youtube enabler was
Shirley B. Eniang
whom I saw show these Zara shoes in her
haul video
. I love Claire's and Shirley's style sense. They're my style icons alongside
Wendy
from Wendy's Lookbook. As soon as I saw Shirley pull up those nude flats with the gold ankle strap I was sold. I've worn them already and they're pretty comfortable. The only thing is sometimes I feel like they make my feet look big.
These Leather Ballerina with Strass Cap Toe flats caught my eye while browsing online. I was unsure when I first got them because the toe cap looked a little too blingy for me but the Mister reassured me that they looked great.
Then the Zara sale happened and all of the three items above were apart of that sale too. Oh well. I did manage to grab a couple more things on sale though.
The first item I found and bought in-stores were these cute suede heels with a bow on top! I like how they're not too high but they're also not too low.
The other thing I got were these white jeans. I've been looking for a pair of white bottoms for a while now and I'm so happy I finally found them- and on sale too!
And that's it for this haul edition. I have more to share but these purchases were getting really outdated.
"When I let go of what I am, I become what I might be." -Lao Tzu