Still catching up with the blogs posts ;)
On July 5th the Mister and I were invited by my coworker to attend her son's birthday party/BBQ in the evening. She told us midweek so we had to quickly scramble the day of to find her son a present. We hit up Square One in the morning so we had plenty of time to get a present. I didn't want to go to Walmart to get a typical toy, I'm all for toys that stimulate the brain or imagination. So, I thought what better place than Chapters Indigo? (Did I mention I love this place?!)
When we got there I was quite surprised at what I found in the kids section. I knew Chapters had books I read as a child but for some reason I didn't expect a stroll down memory lane.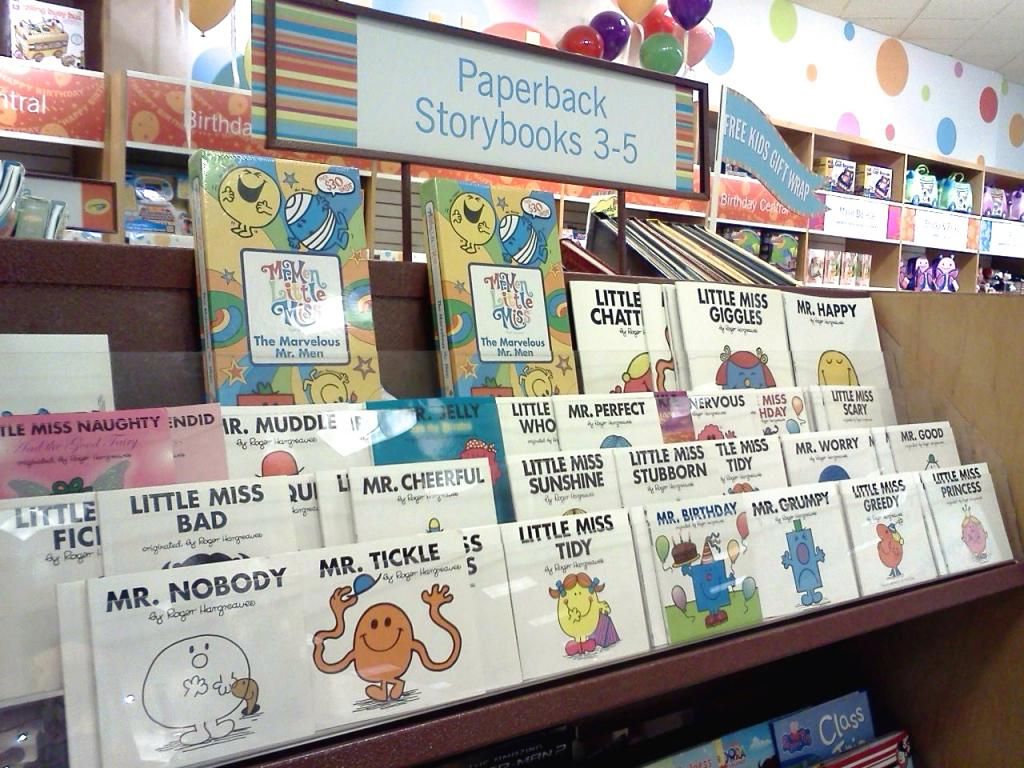 The first section that quickly caught my eye was Mr. and Little Miss books by Roger Hargreaves. These were one of my absolute favourites books as a child! I remember reading them in class in gr.2. One of my
first blog posts
were dedicated to Mr. and Little Miss.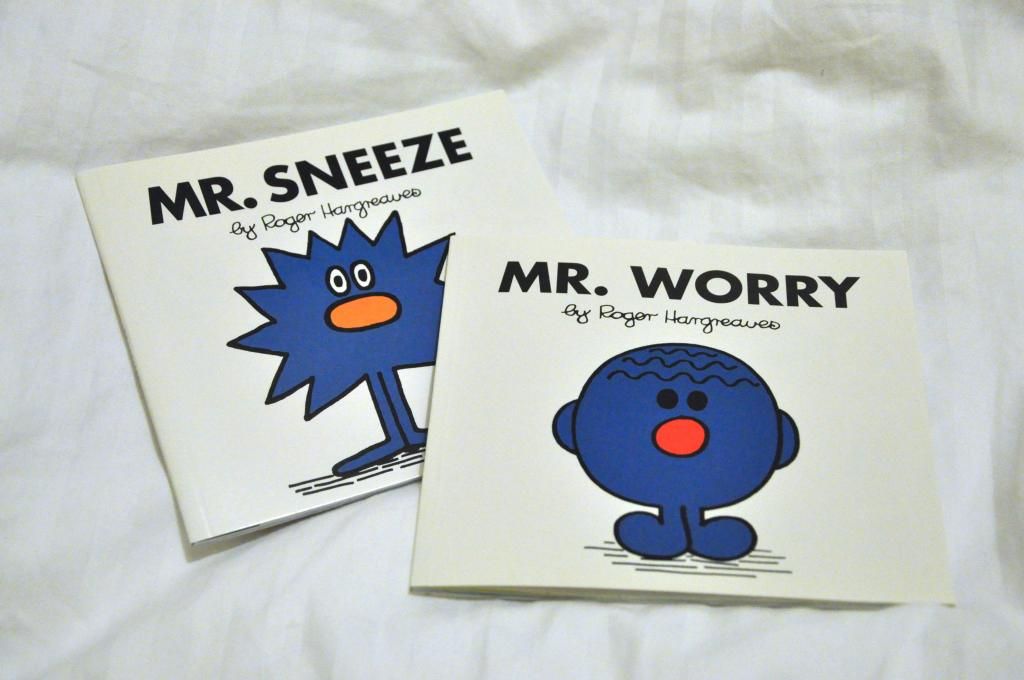 My favourite was Mr. Worry and then second was Mr. Sneeze. Maybe because I'm a worry wart myself =S. I wasn't aware that Chapters Indigo sold these books otherwise I would have bought some sooner. I've always wanted to collect these books, I want them all. I own a few Little Miss books too thanks to my sister who gifted me a
box set for my birthday
one year.
Robert Munsch books. Also another very favourite of mine. Just looking at these again makes me want to have them. But then I think about how I should just wait until I actually have kids. I think it'd be more enjoyable then to buy children books.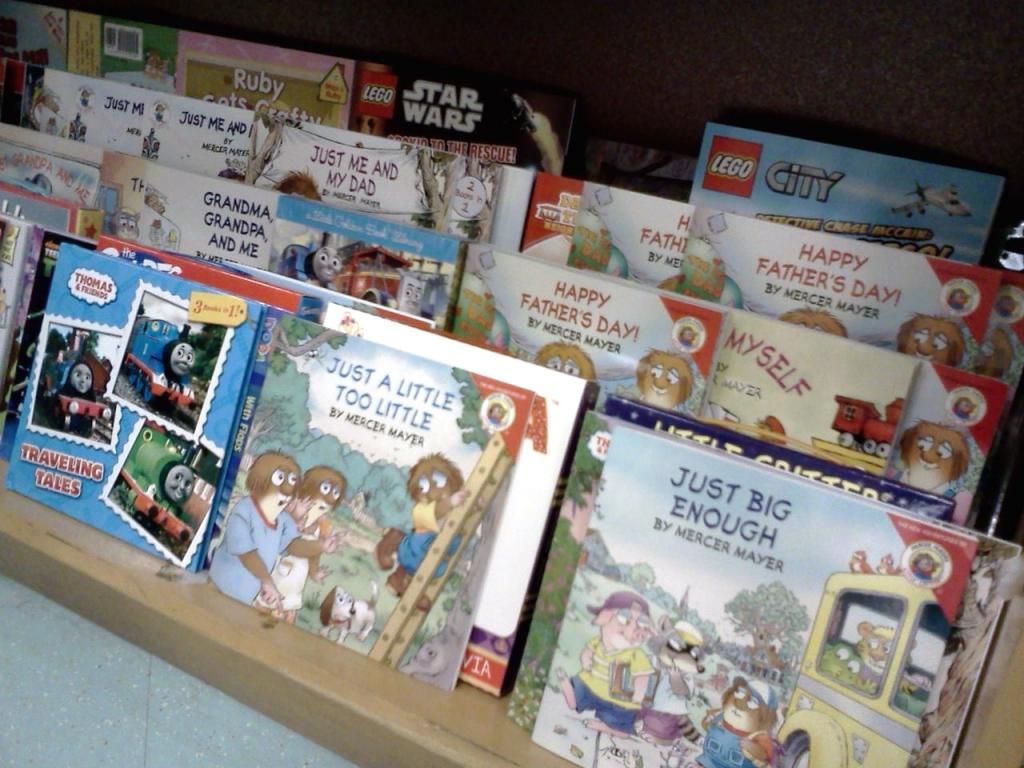 Whenever I see Mercer Mayer books I think of my younger sister. I think I associate it with her because she had a couple books back in the day.
I never really read Richard Scarry books that much but I definitely watched the tv show. I remember it being so fun and entertaining to watch.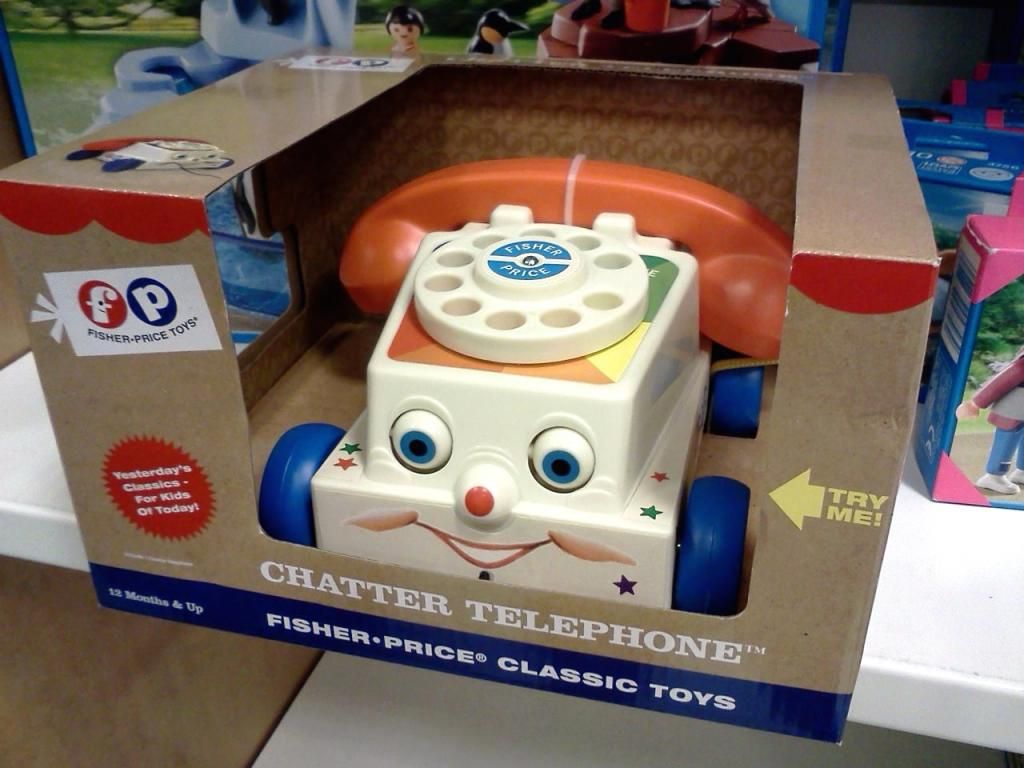 Then we saw this Chatter Telephone that I remember owning as a child. I think they brought this one back because of Toy Story 4. I hope they'll still have this around when I have a child. As for the present we ended up getting a book,
Love You Forever by Robert Munsch
(it was fitting because my coworker loves her son to bits) and a Magic Trick set which the Mister picked out.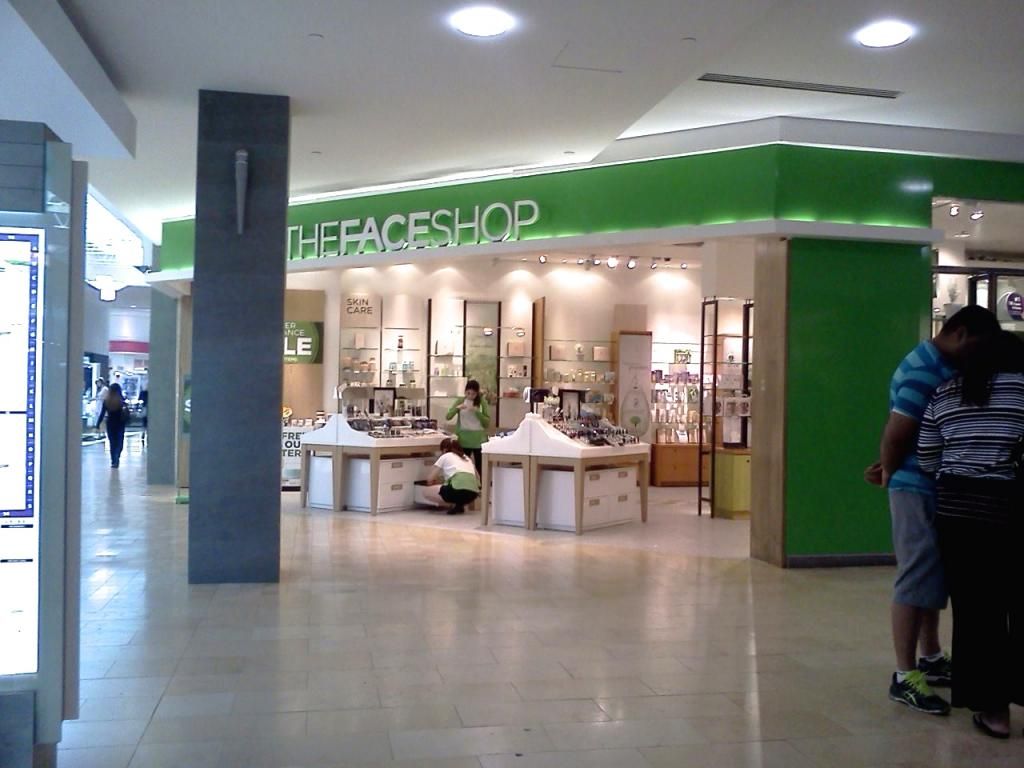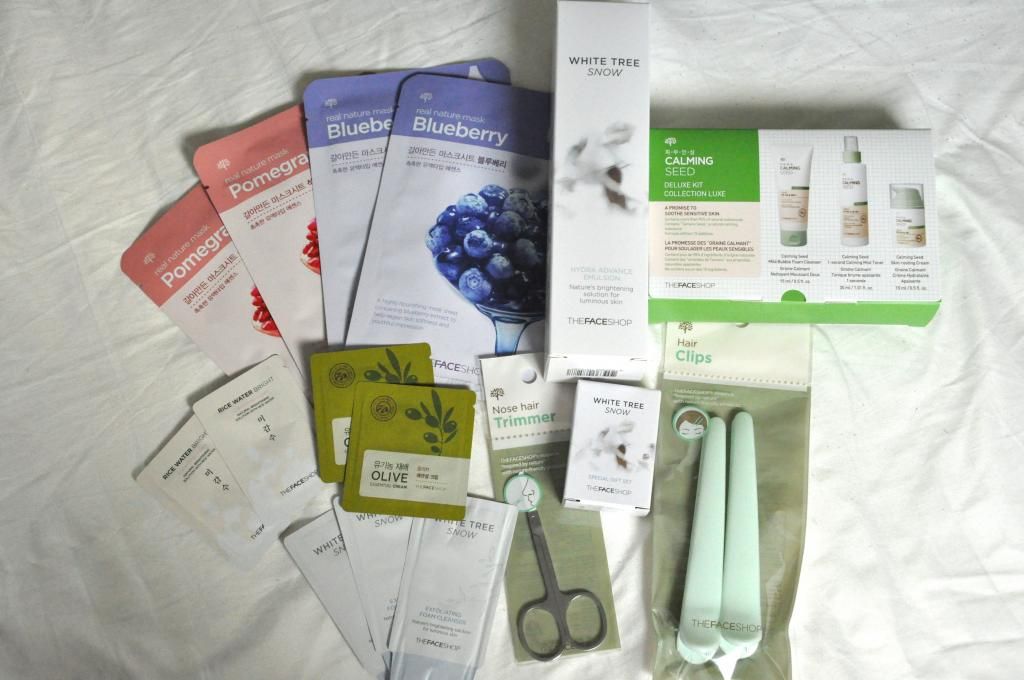 With some spare time on our hands I was able to finally check out the new FaceShop store that opened up at Square One. Yes, I went a little cray-cray. I got my favourite sheet masks, some hair clips (don't buy these, they're cheaply made), a nose hair trimmer for the Mister (heehee), a foam net to use with my cleansers, and an emulsion from their White Tree Snow line. I also got a generous amount of samples and a deluxe sample kit (Calming Seed line) that I won from spinning their wheel they had at the time. I love freebies, so awesome.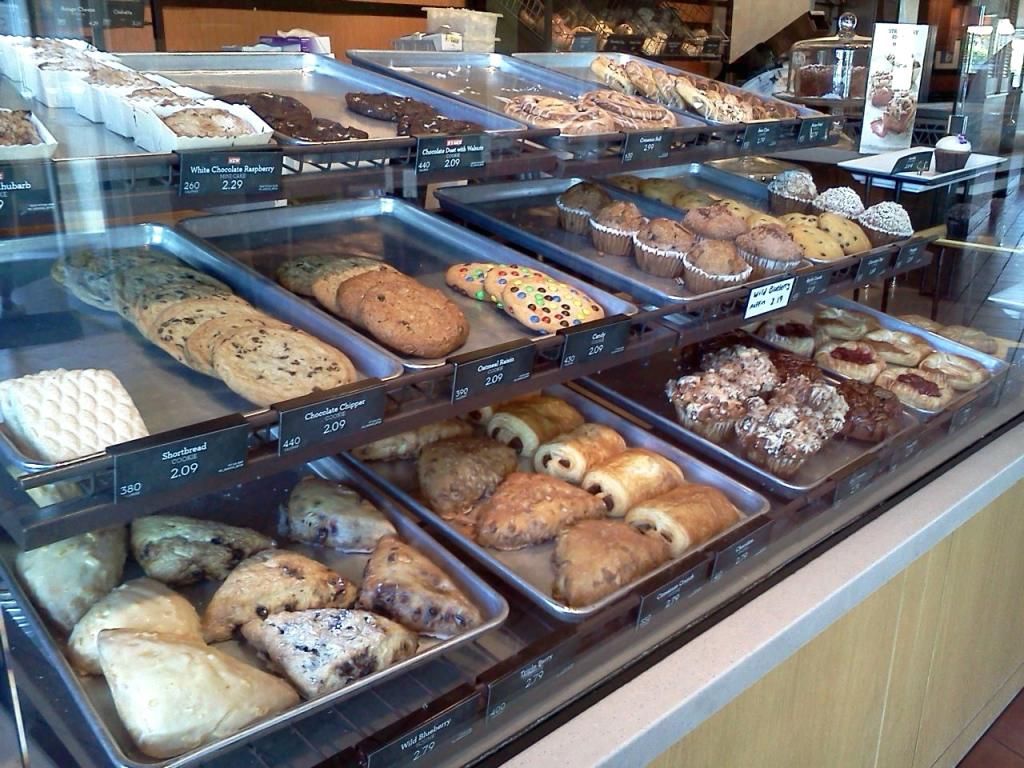 And because it was early in the day and we were starving, we went to Panera Bread. We've never been to this location near Square One before. The first and only other Panera Bread location we went to is the one downtown.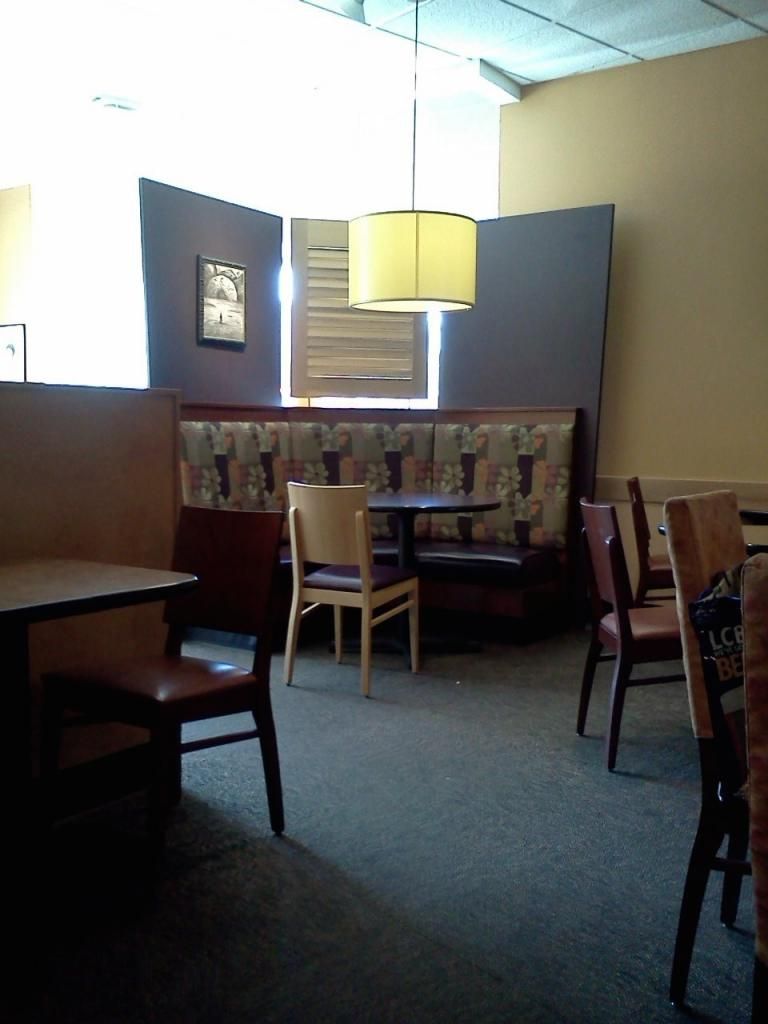 This was the only photo I could take of the place without having people in it. You can't tell from this picture but the atmosphere of this location was really awesome. It was roomy and cozy. It was like a better Starbucks but with a lot less people. You could read a book, newspaper, bring your laptop to work on school assignments or projects from work; all while ordering something to eat or drink or both!
We ordered soup again- one because we love it and two because we didn't want to be too full for the party. This time we got the Cream of Chicken & Wild Rice Soup and the Broccoli and Cheddar Soup (again) because we love it so much. Plus this time around we also got some desserts. The Mister got the Triple Berry Scone and I got the White Chocolate Raspberry Mini Cake. Everything was yummy- as expected. I seriously love Panera Bread, one of my favourite places! I just wish we knew of it sooner! The next time we come, we want to try some of their actual foods like pasta.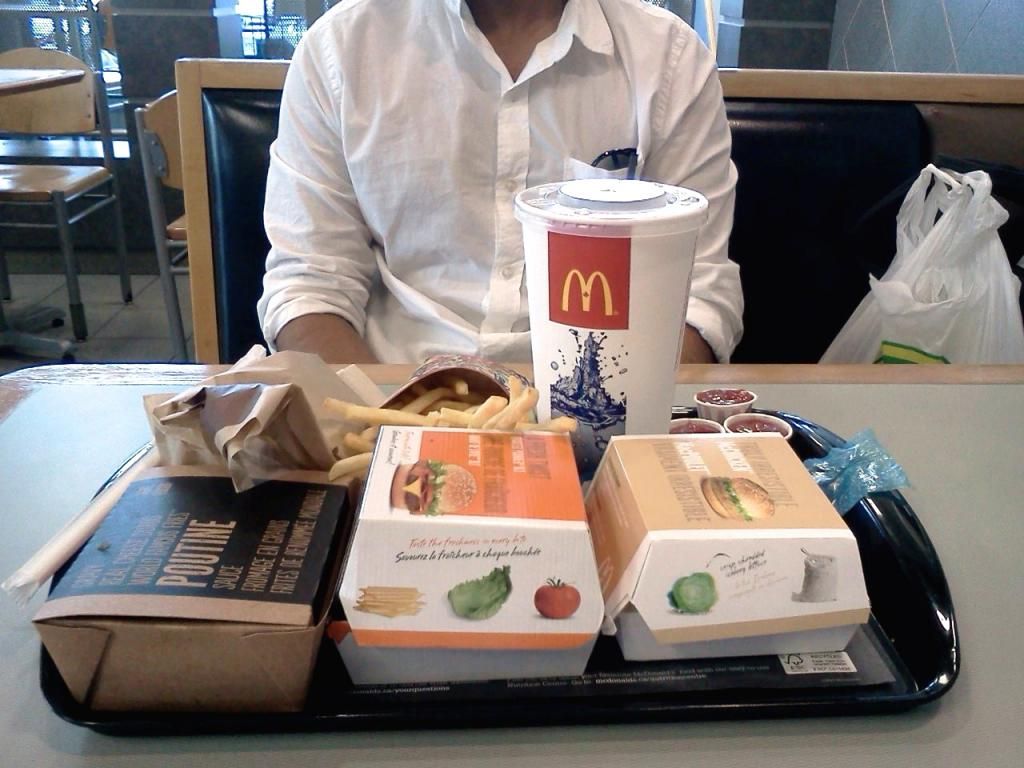 The next evening, Sunday, we went out to the McDonald's by my house to eat. This time I got the Quarter Pounder BLT and the Mister got the usual McChicken. But he also ordered the new poutine that they have. I can give them a point for trying but in all honesty, it didn't look that good and it didn't taste that great. It was good enough though, especially the chicken. Their fries for poutine just don't cut it for me. The Mister liked it though.
Then we got my favourite, the Oreo McFlurry, and also redeemed our free ice cream cone... which turned out smaller than either of us thought it would be like. I swear it was like a joke.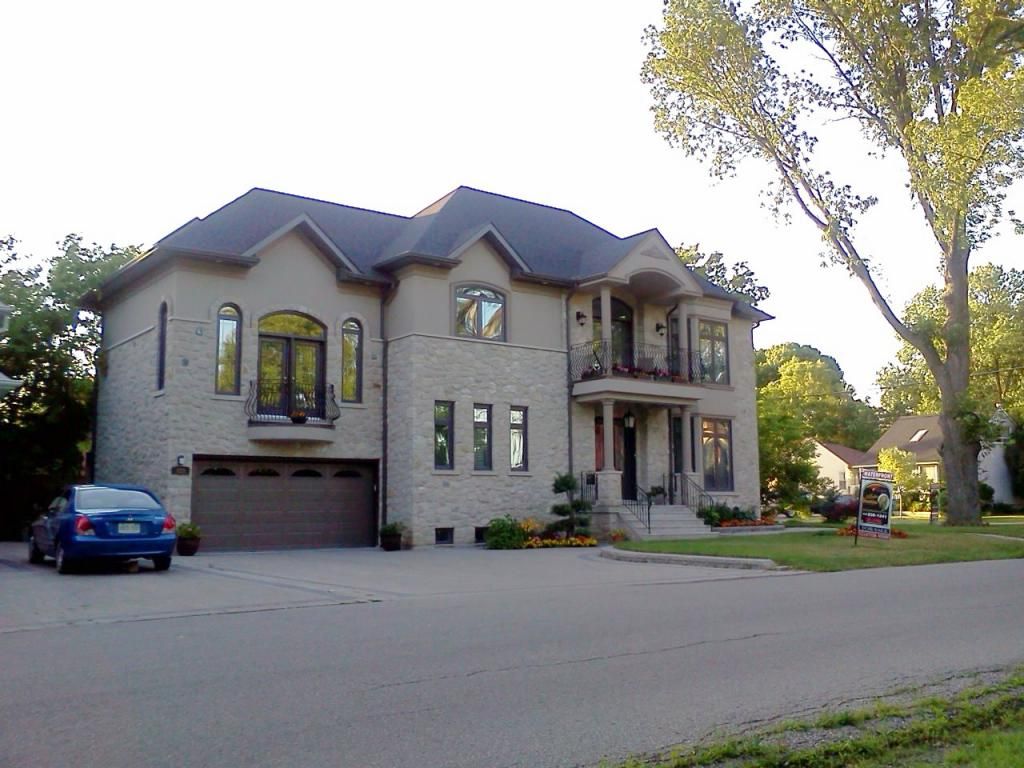 After all that we decided to go on a stroll by the Lakeshore. We saw the house we liked on sale! Too bad we're not looking to buy a house.
There's many paths and so we decided to go down this one. It was nice with a creek on one side and backyards of houses on the other. The backyards of these houses were vast, some were pretty gorgeous. At the end of the trail it just led us to the main street.
Then we went home and enjoyed a movie. The old popcorn maker is so handy because the bowl you air pop it in has a bottom lid so that you can use it as a bowl. The Mister had a beer with peanuts.
"Don't judge me for my choices when you don't understand my reasons." -Unknown