I took the day off from work today because my right side of my neck and shoulder are both killing me from the new pillows I got recently. I didn't realize that they were too high and too firm when I bought them so I'll probably have to buy other ones. Anyway, with my free time, I thought I'd make good use of it and catch up on blogging.
On July 1st, Canada Day, my family had Mexican night. Ironic? A little bit. But it was the only day that we could do it since all of us had it off and no plans to do anything else.
I made
Sour Cream Chicken Enchiladas
, a recipe that I saw
Judy
make and recommend in one of her vlogs.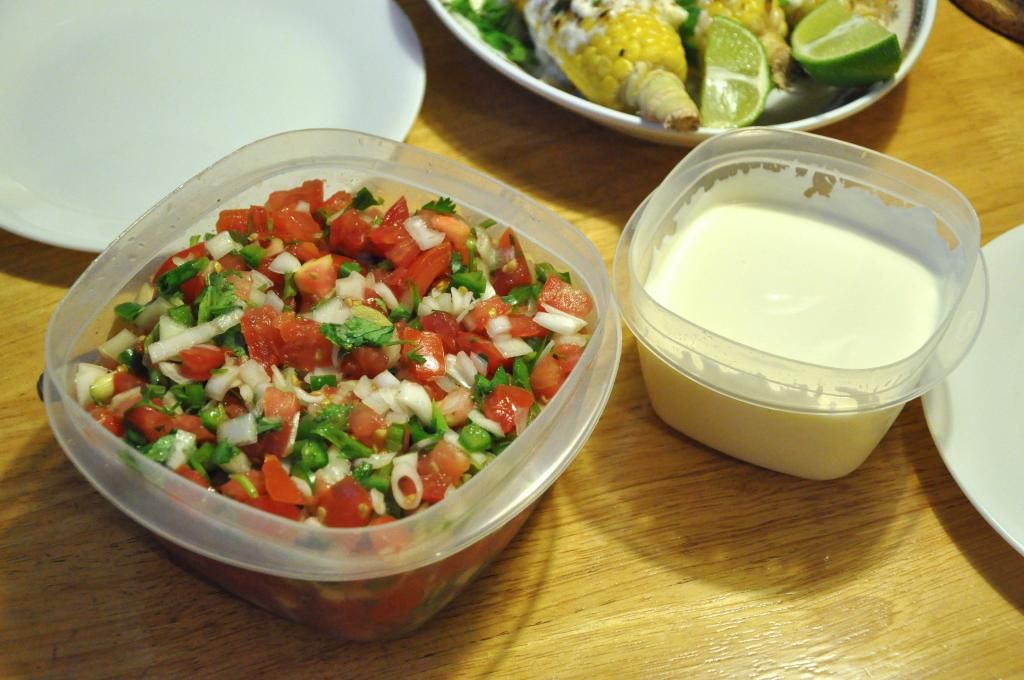 My younger sister made Fish Tacos which you assembled yourself at the table. There was also red cabbage that you put in but I forgot to take a picture of it. They were
so good
.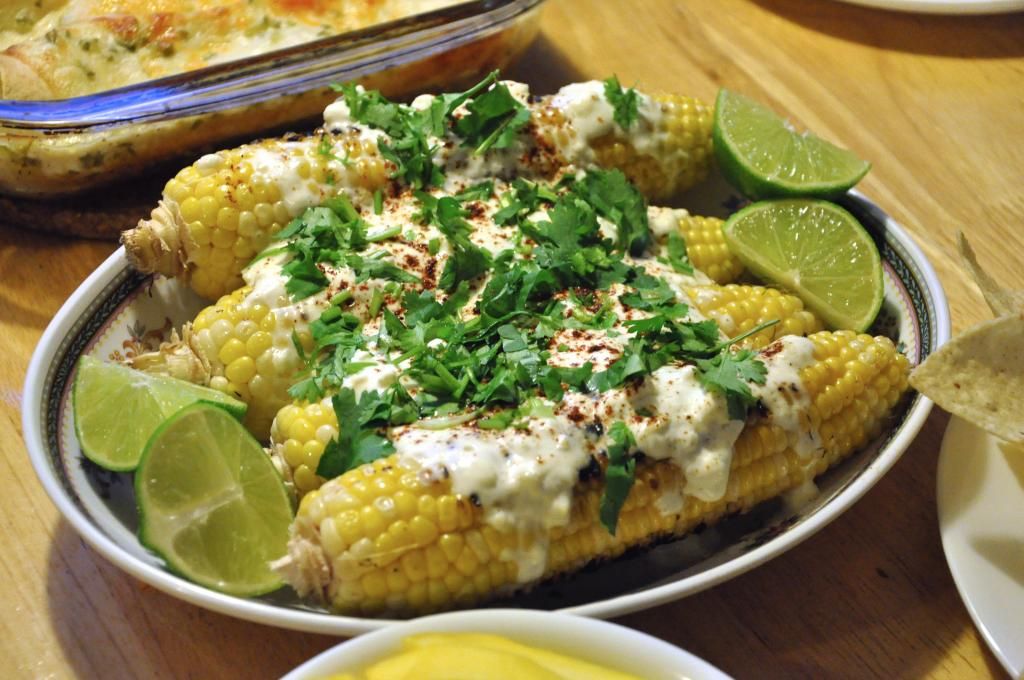 Then we had some Corn on the Cob that my younger sister also made- Mexican style of course. This was also very delicious.
And I made some
Guacamole
which I got from
Benji's
recipe. So yummy.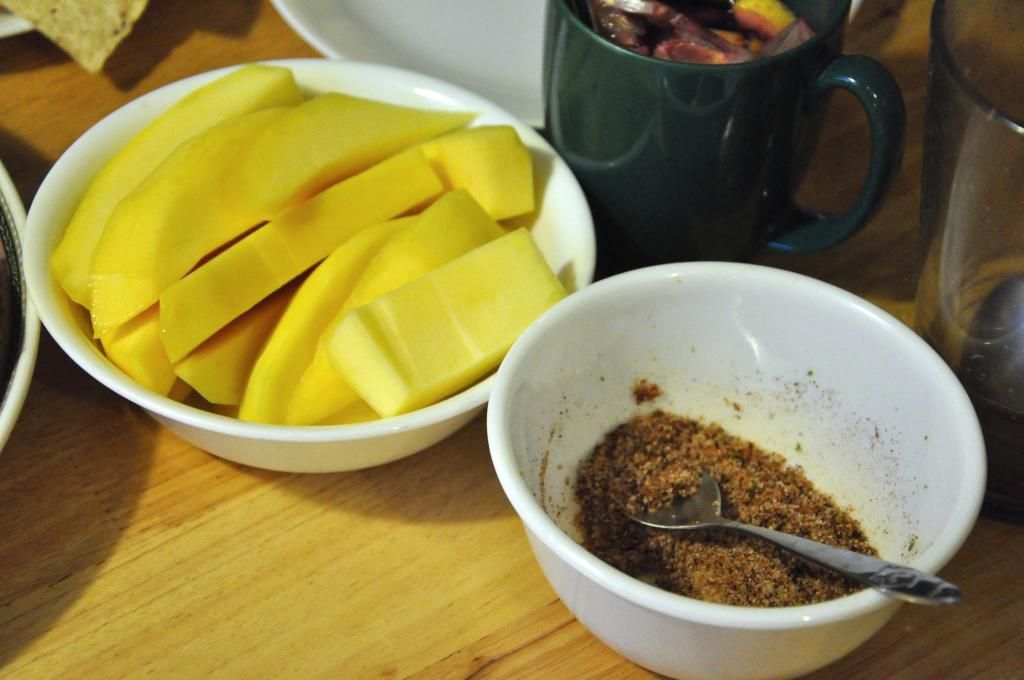 And I also cut up some mango to eat with some Mexican Chile salt that I put together.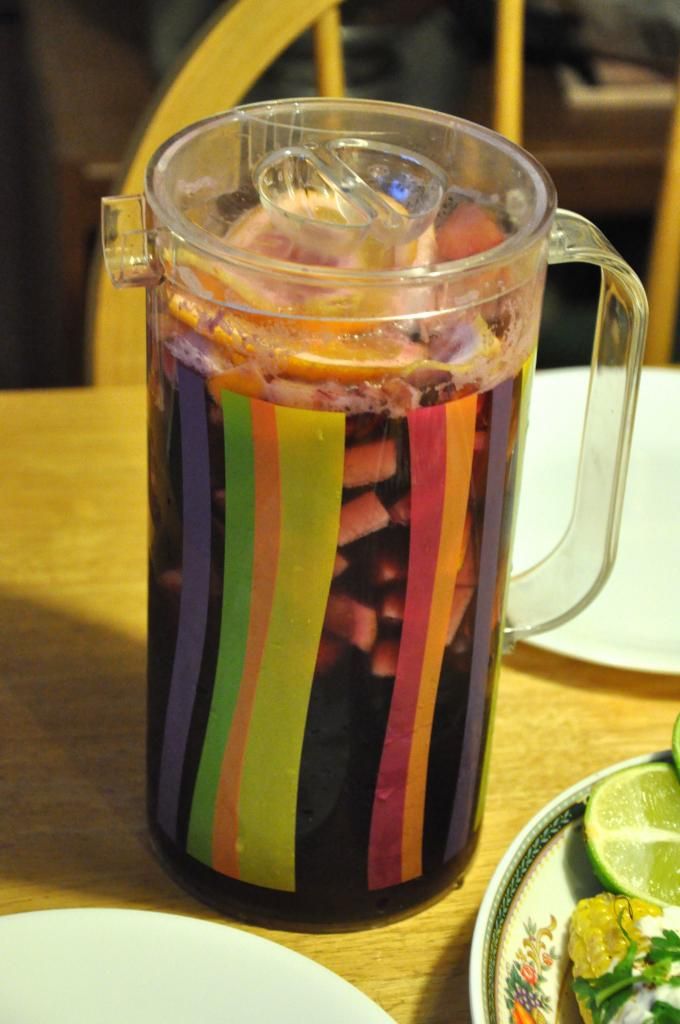 And to drink, my older sister made Sangria.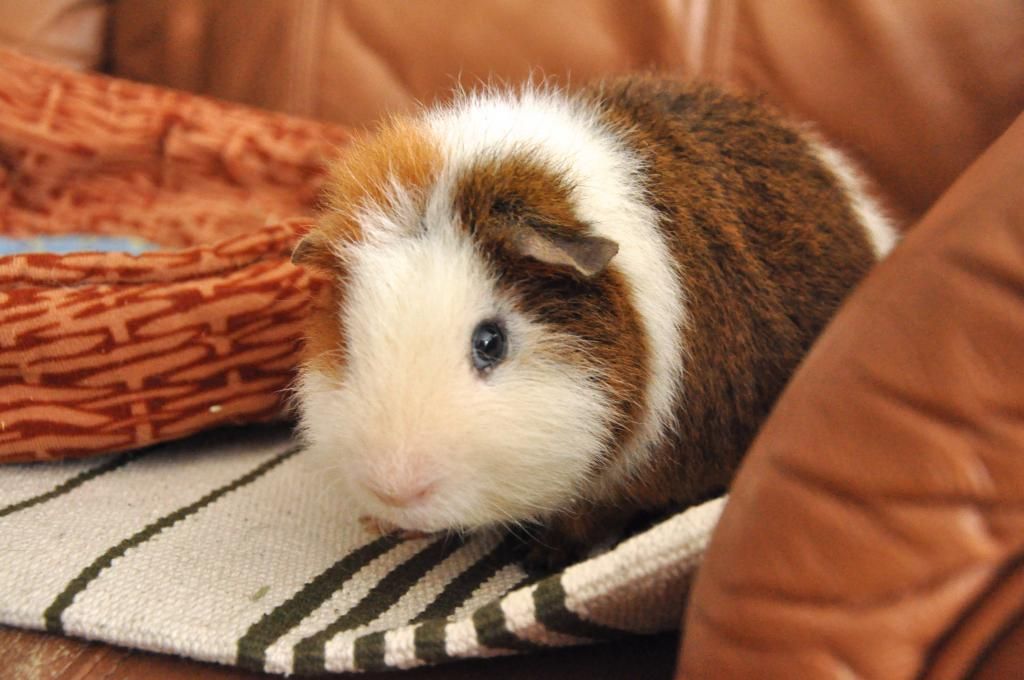 I'm pretty sure Kirby was jealous.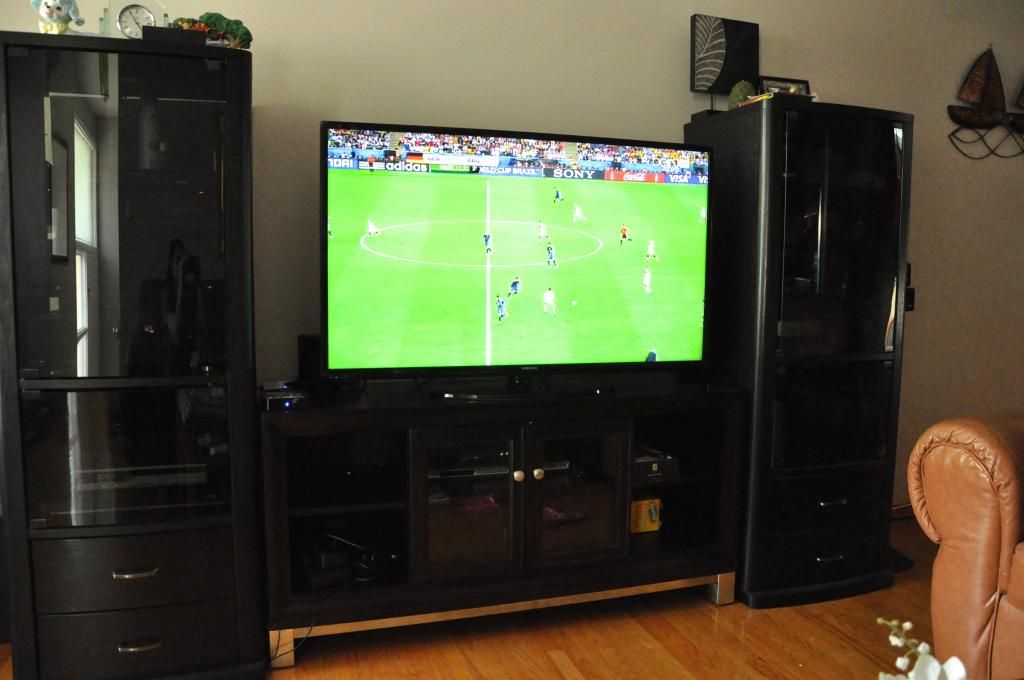 And I did end up watching some of the last Fifa match last weekend. The Mister was rooting for Argentina since day 1 and was so pleased that they were in the finals. Unfortunately they lost but there's always next time. Congrats to Germany!
p.s. Doing this post made me want to restart my recipe posts. I haven't done one in so long... but they take so much work!
"I will not say, do not weep, for not all tears are evil." -Gandalf (Lord of the Rings)