Ahh! Where has the time gone? I'm about 2 weeks behind with blogging! July has seriously come so fast and I know that it'll soon be gone too! The Mister and I are trying our best to make all of our weekends eventful. The hot sunny weather is here and we're trying to make the most of it before we're cooped up inside again because of the cold.
Although I hate being behind with blogging (I like to blog in real time), it can't be helped because I've been busy planning our Montreal trip in August among doing other things like playing games. I'm a bit addicted to playing
Dead Island
with my sister via
Steam
. The game was recently available to be played on Macs, so I was finally able to play with my sister. I love RPGs and multiplayer games. My sisters, one of my sisters' boyfriend, and I finished playing
Castle Crashers
not too long ago.
It was so. much. fun.
We had a blast and I'm sad that we finished it because I want to play some more!!
Anyway, enough about that. Let's get on with my weekend (June 28th) when I went to the
Toronto Ribfest
!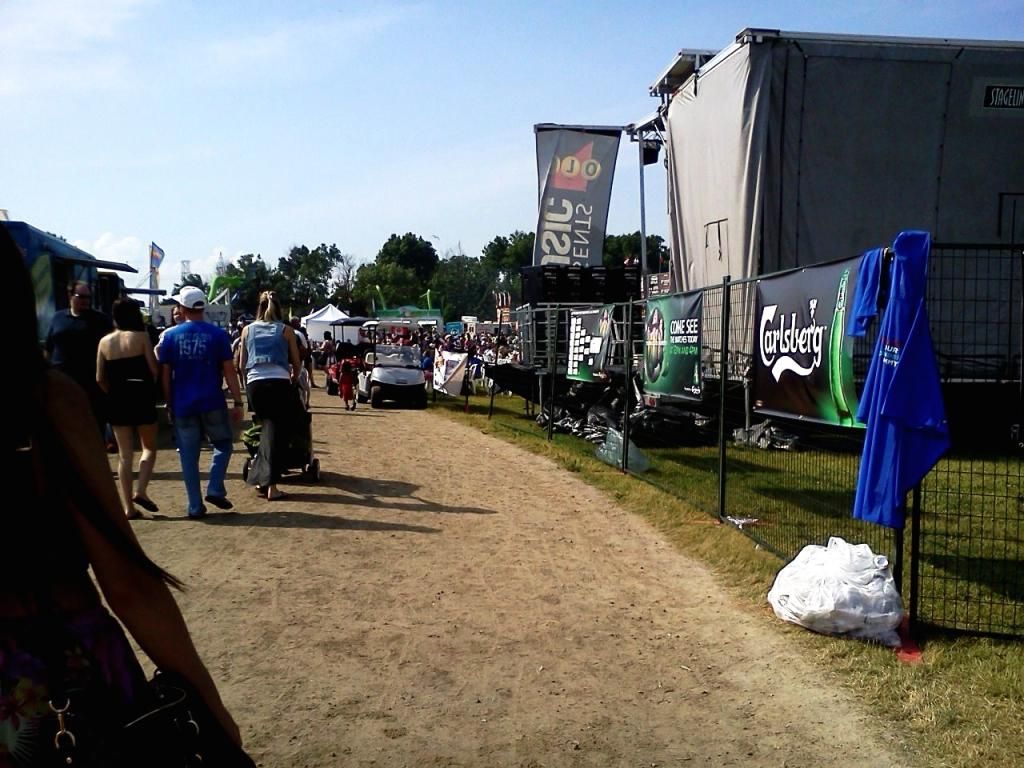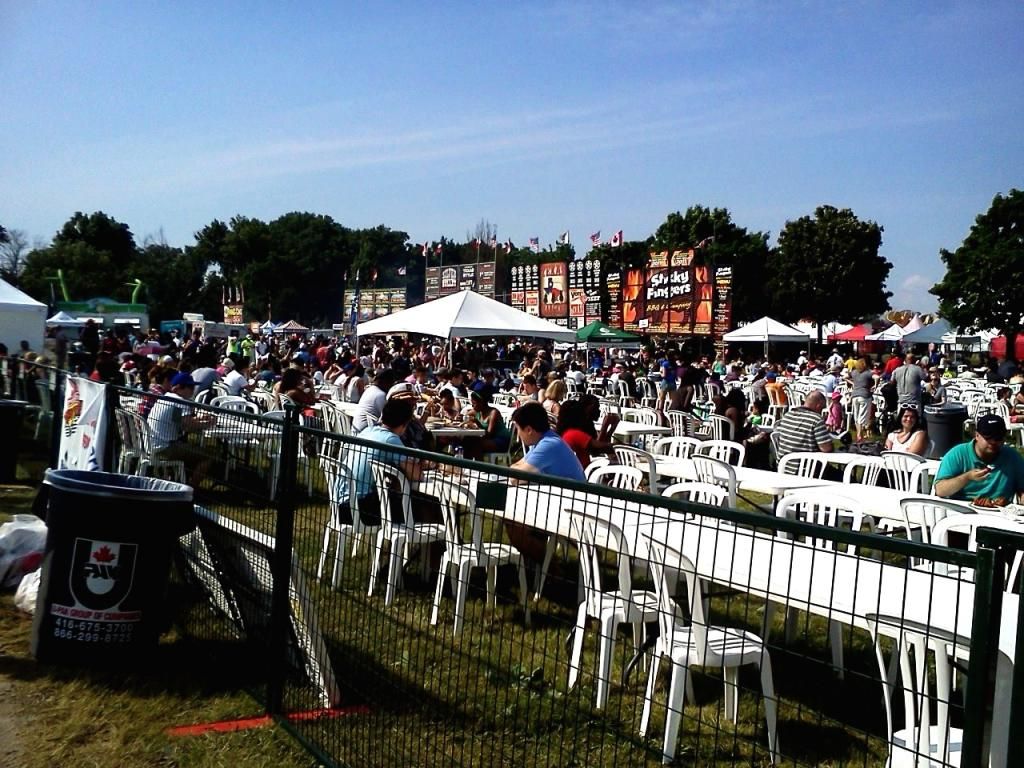 This was the first time I planned to go to a Ribfest. The first Ribfest I went to was in Ottawa and that was by chance because it was a family trip and we happened to stumble upon it. We went in the late afternoon just so we could avoid the sun peaking at its highest. There was a lot of people but they had a lot of seating too which was a good thing.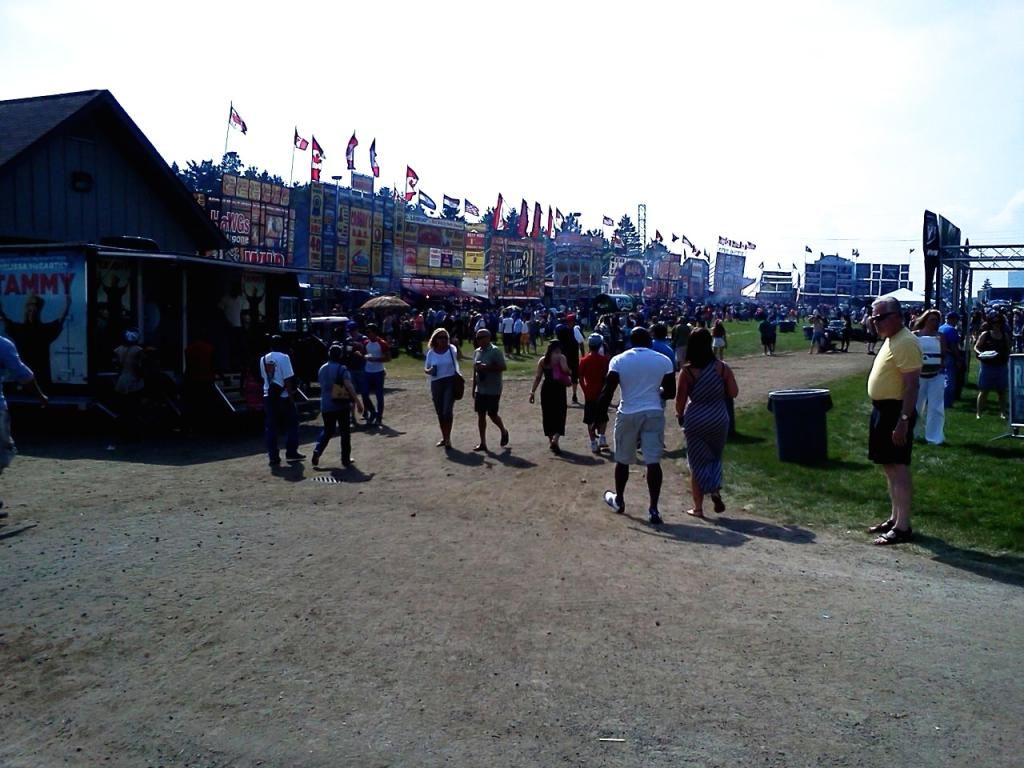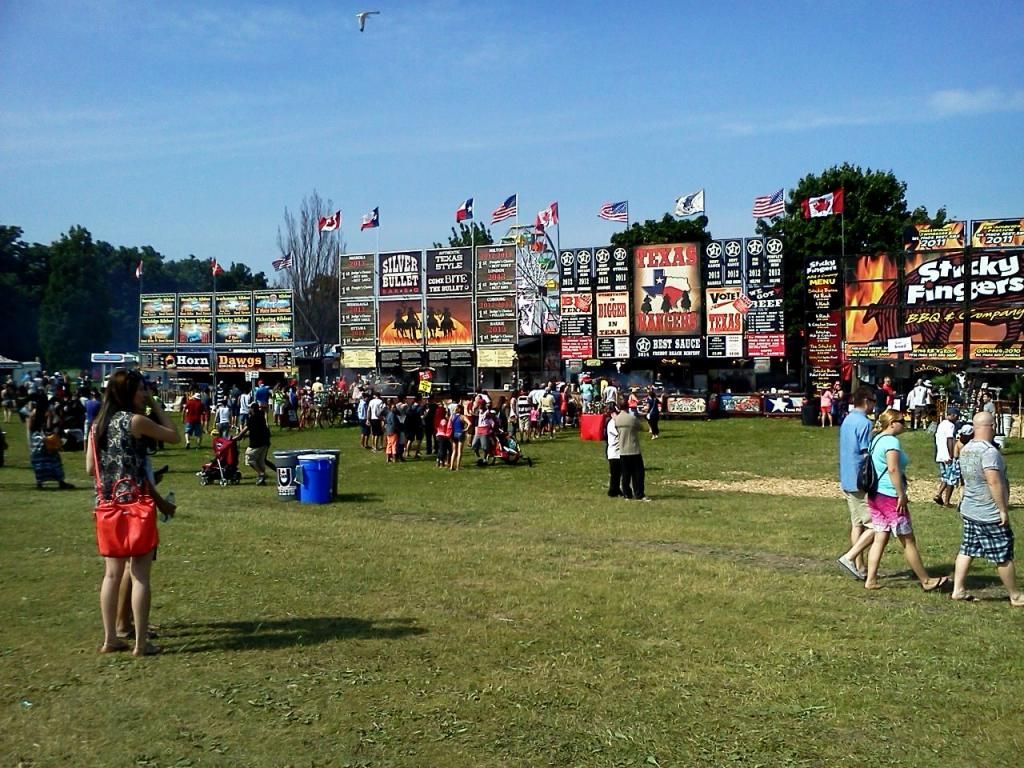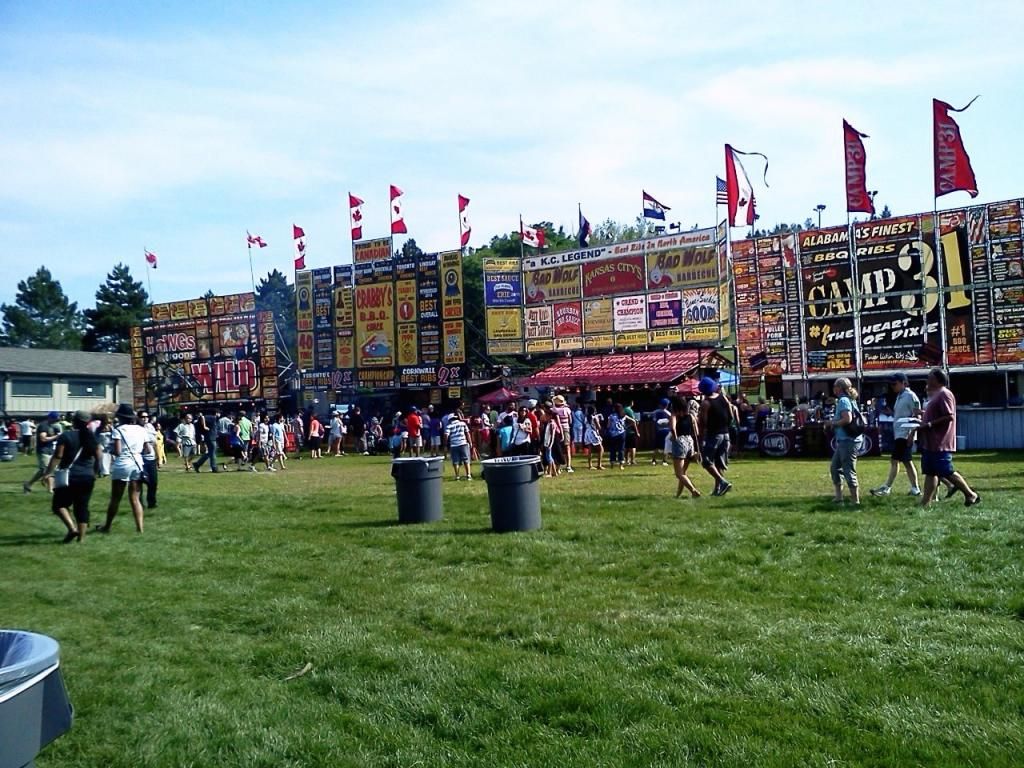 There was a good selection of food vendors (although not quite like CNE) and plenty of rib vendors. I honestly had no idea which one to pick and it didn't help that I'm an indecisive person. Thank goodness my sister, who's been to Ribfests before, texted me and suggested that I try
Uncle Sam's
ribs. Funny story, just as the Mister and I were walking into the park and wondering if we would bump into my sister and her boyfriend, I hear someone call my name. Turns out it was my sister yelling out the car window as she was leaving Ribfest to go attend other plans. It was quite the coincidence, just like when we saw her when we were at CNE last year.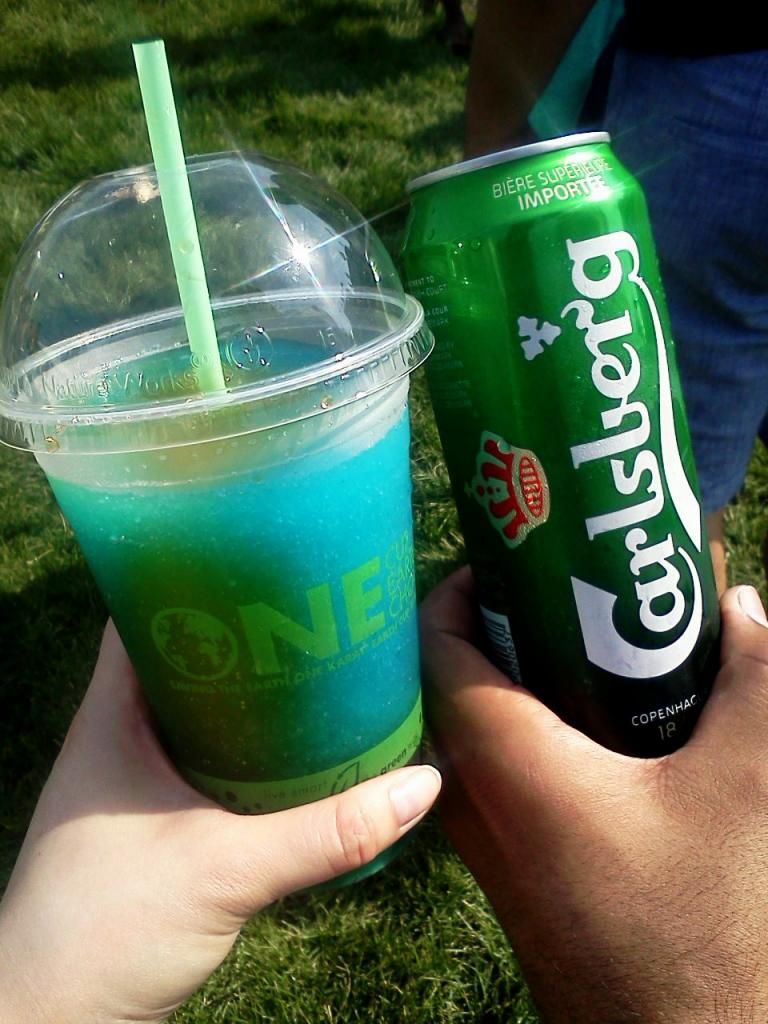 But before we wait in line for ribs or any other food, we hit the drink vendors because we were hella thirsty. I got a slushie (yes I'm a kid) and mixed the orange and blue raspberry flavours together; it was yummy! The Mister got a Carlsberg beer which was the only beer available anyway (sponsored). It was so expensive to say the least, $8/can!! But the Mister loves Carlsberg so it was worth getting a chilled beer in the hot sun even if the price was jacked up.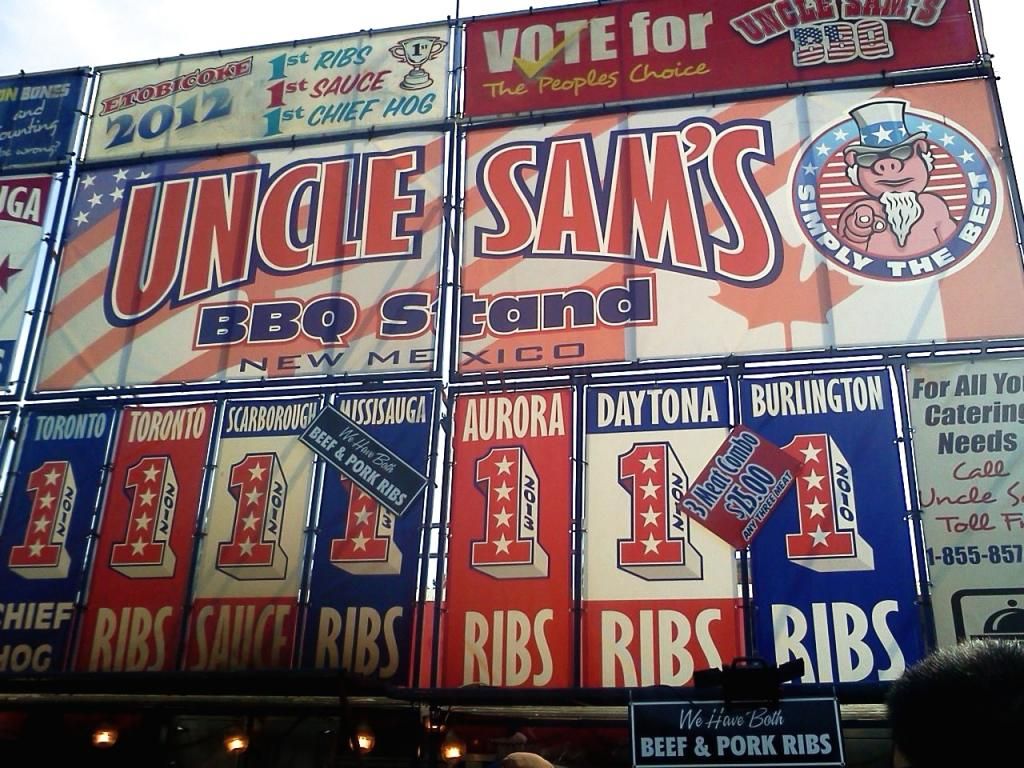 In line for some good ribs. We ended up ordering a full rack of pork ribs since there was the two of us.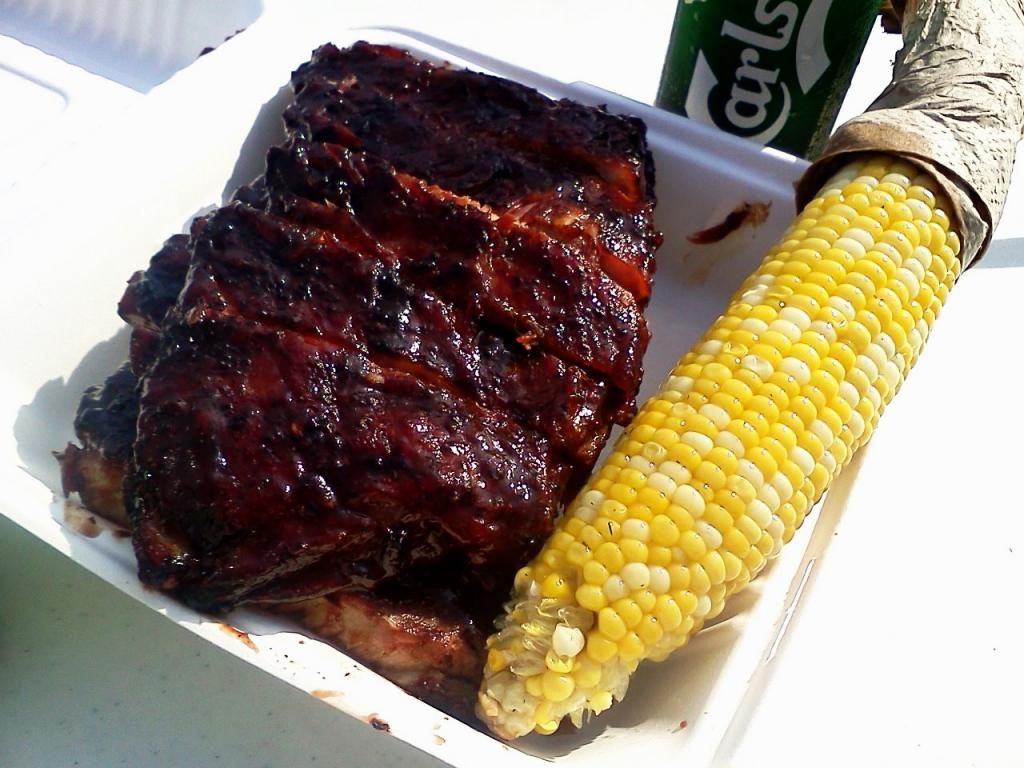 Taking a seat with our goods. I also got corn on the cob, but I wished it was a bit charred. The ribs were
delicious
. It had great flavour and best of all, it was moist, fall-off-the-bone type of rib. It was so good. I'm grateful to my sister for suggesting
Uncle Sam's
to us.
Then we walked around some and got some ice cream along the way. I've mentioned before how the Twist is my favourite. This Twist, however, was one of the better ones that I remember. The chocolate was on point. It had little flecks of chocolate or cocoa that made it taste more like chocolate and the texture was creamier and thicker. Way better than the Twist I had when we went to
Waterfront Festival
. Guess it depends which ice cream truck you get it from because this ice cream truck was different to the other one.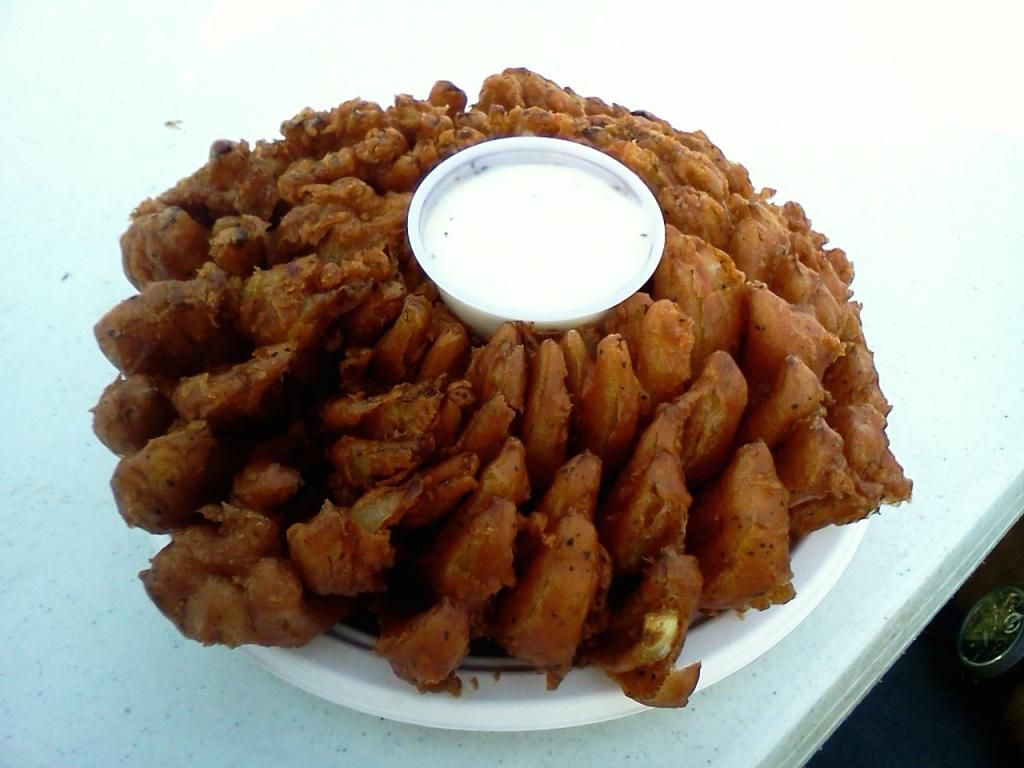 Then after some walking around, we went ahead and got ourselves a Bloomin' Onion! Yes, it was massive. No, we didn't even finish half of it. But we just had to have some of it. Next time I'm totally going to bring some sort of tupperware to store leftover food. It was such a waste throwing it out! And it wasn't cheap either, $10! It was good though so it was worth it for us.
And to end our day and evening, we got Tiny Tom donuts. I honestly thought I would never see these donuts until CNE rolls around. I was so happy. We ended up eating this while walking out of the park.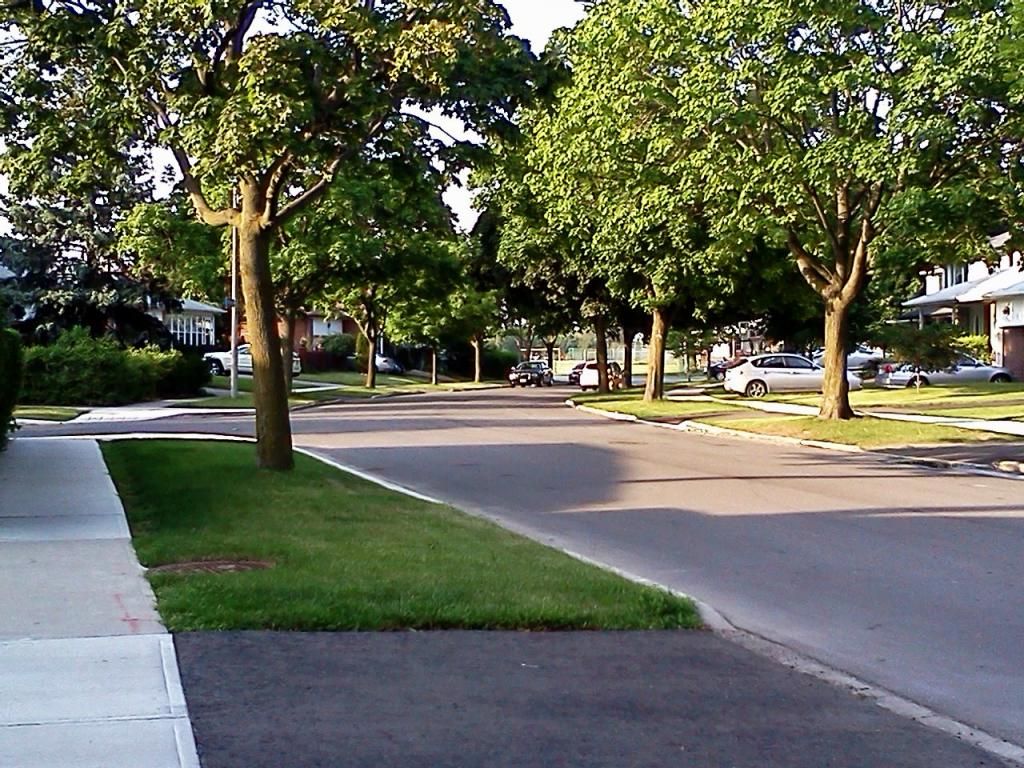 The Mister and I took the transit there and along the way we had to go through this really quaint and beautiful neighbourhood. My crappy phone pictures does no justice but there was something about the peacefulness, coziness, and cleanliness of the neighbourhood that led me and the Mister to talk about how we would love to live in a house in a neighbourhood like this one day. There were plenty of well grown trees to provide shade on hot sunny days, and the stillness allowed us to hear the breeze rustle through the leaves. It was quite enjoyable walking through here. It was so clean I felt like I was on a set of
Desperate Housewives
.
"Normal is getting dressed in clothes that you buy for work, driving through traffic in a car that you are still paying for, in order to get to a job that you need so you can pay for the clothes, car and the house that you leave empty all day in order to afford to live in it." -Ellen Goodman