The Sunday (June 22nd) prior to the one that just passed, the Mister and I headed out to visit the
St. Lawrence Market
. The day was super nice, hot, and sunny.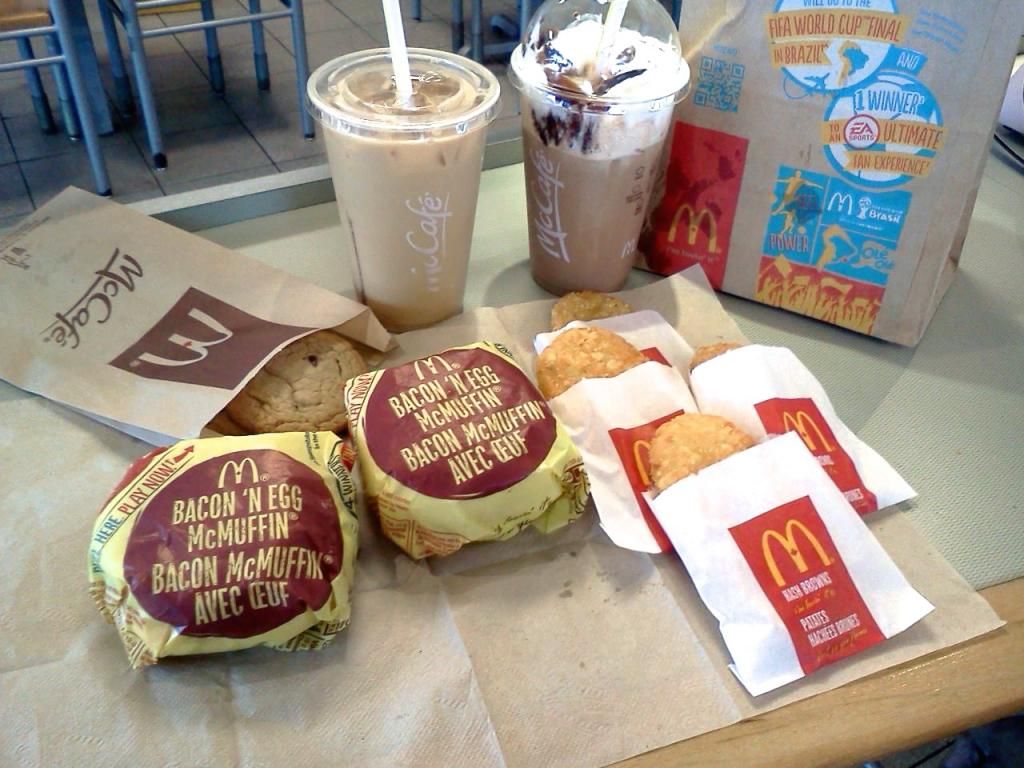 We started our day off with breakfast at McDonalds since it's by my house. When we got there, we noticed that all the people eating breakfast there were old people. It was a new phenomenon for me but the Mister has witnessed this kind of thing before. We both got the Bacon 'n' Egg McMuffin, hash browns, and I got the Iced Coffee while the Mister got Mocha Frappe.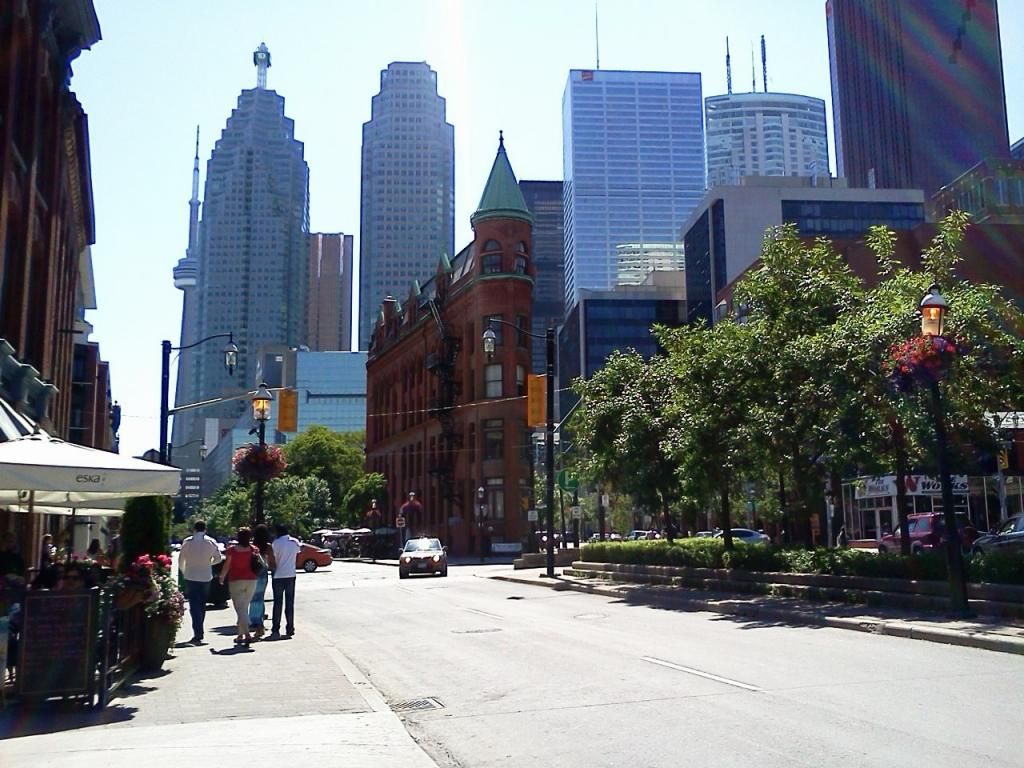 On the way there we spotted this interesting triangle shaped building. For some reason it never occurred to me that these kind of buildings are in Toronto. I thought they only existed in New York or other cities.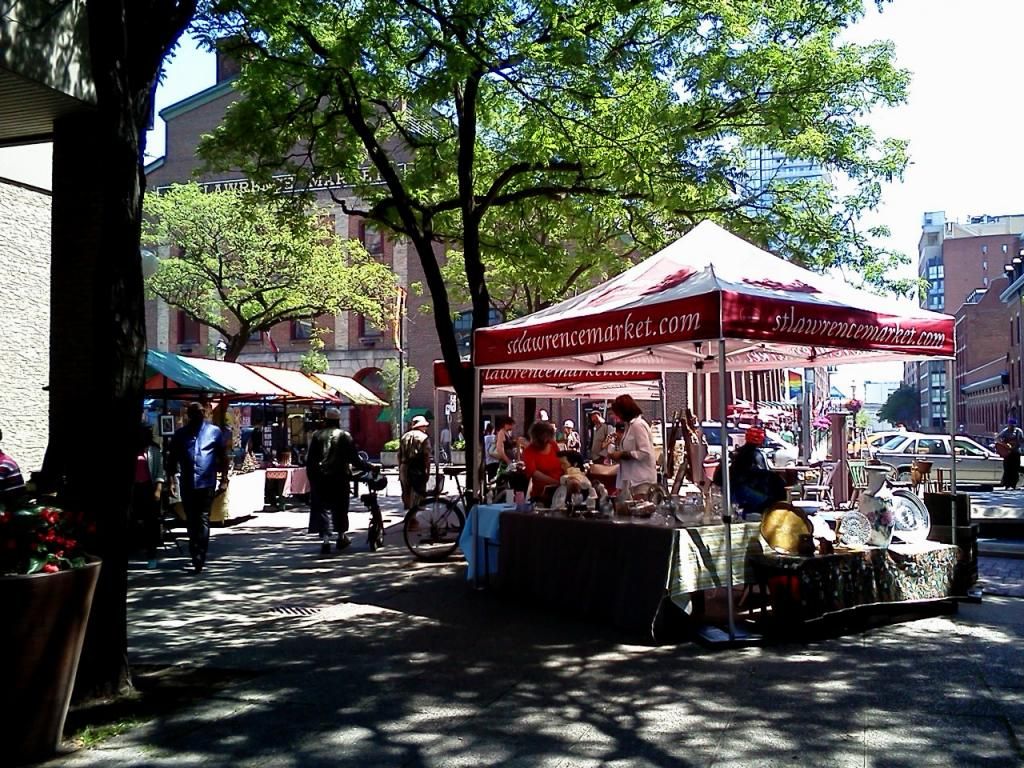 On the way we stumbled across the St. Lawrence Antique Market. They had some stalls outside but the bulk of them are inside the building.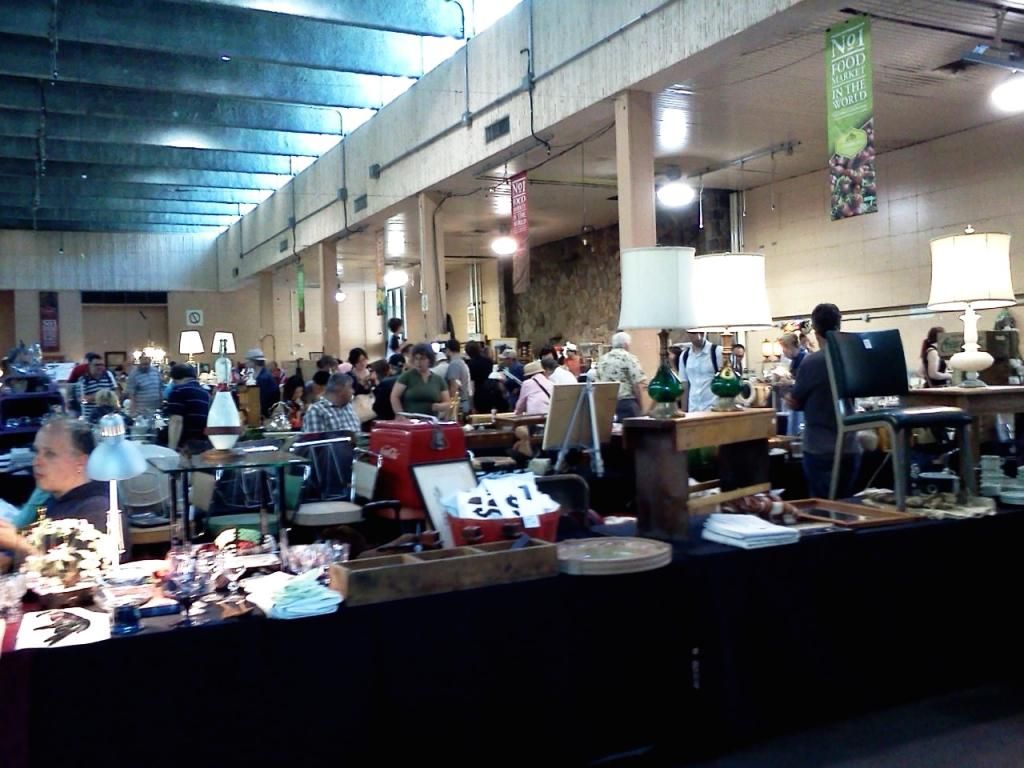 There wasn't much that interested me there...
But I did manage to get this letter opener. At first I was hesitant because I didn't know what the symbol and words on it meant. The guy selling it to me didn't know either. The original selling price was $15, but after almost walking away, he offered to sell it to me for $10. Score! When I got home I searched what the symbol and words meant and found out that it's just an emblem of a Scottish clan that existed centuries ago.
Lucky we stumbled across the Antique Market because the St. Lawrence Market itself was closed (I later learned that they aren't open on Sundays). So, we decided to head down to the Harbourfront for the
Redpath Waterfront Festival
that was going on.
The walk wasn't that far away but the heat and sun made it feel like eternity at times. We spotted an ice cream truck so I got my favourite which is the Twist!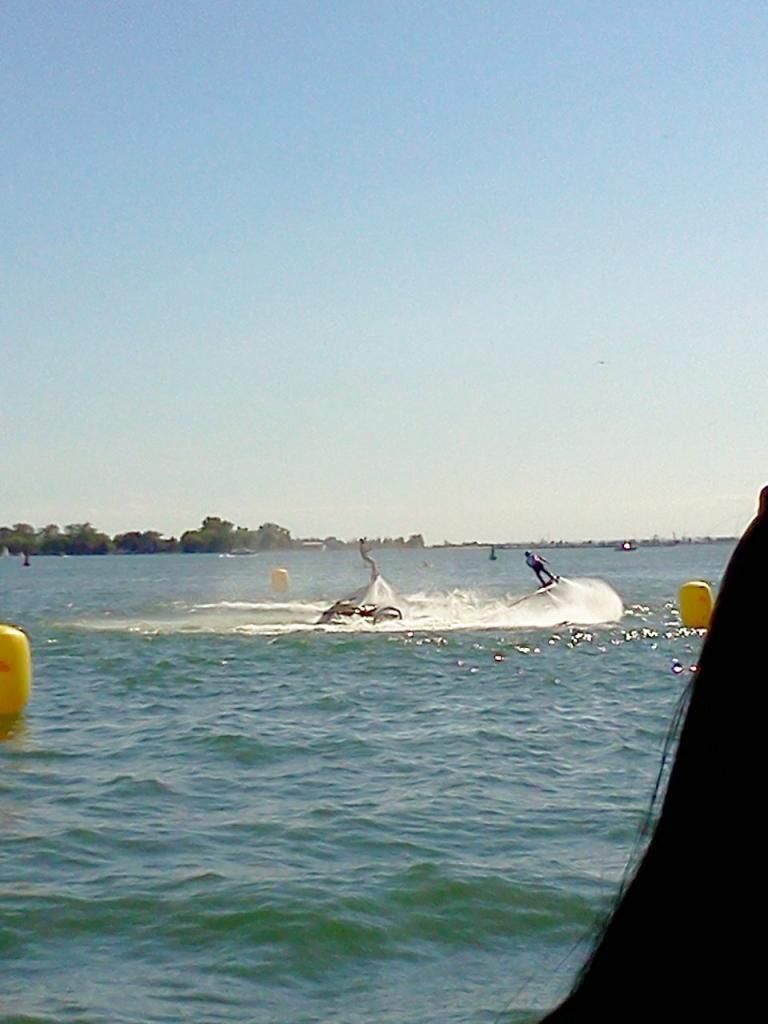 There were a lot of people there. We also saw a show with guys on these water jets. They were literally in the air, it was the weirdest yet coolest thing.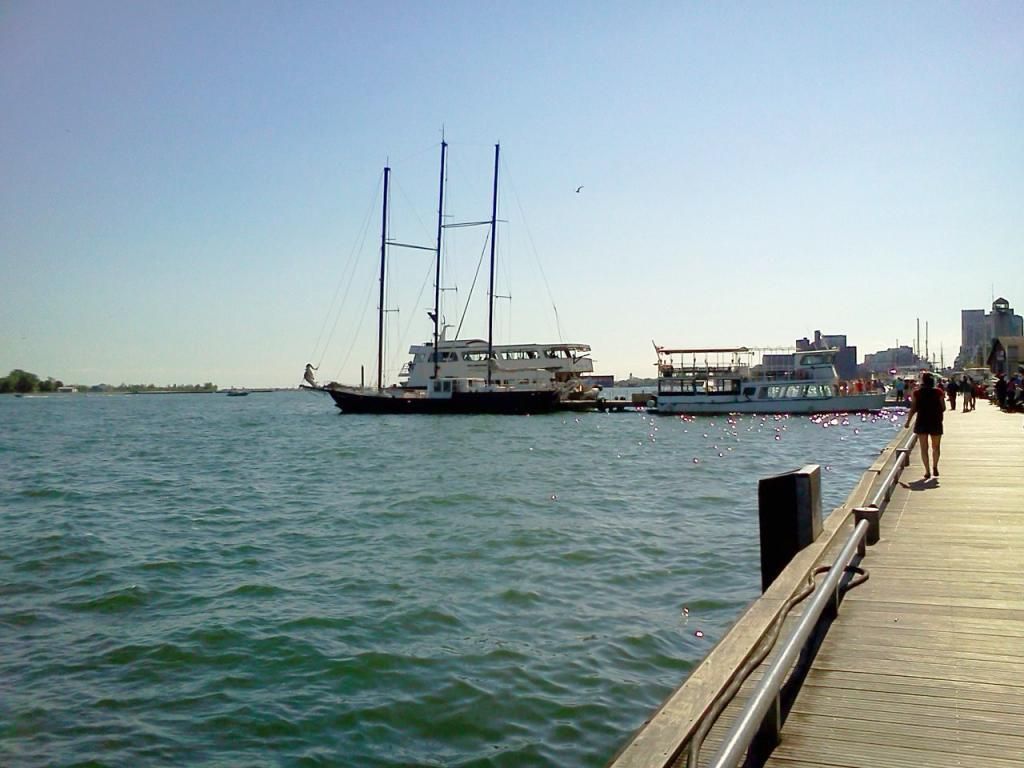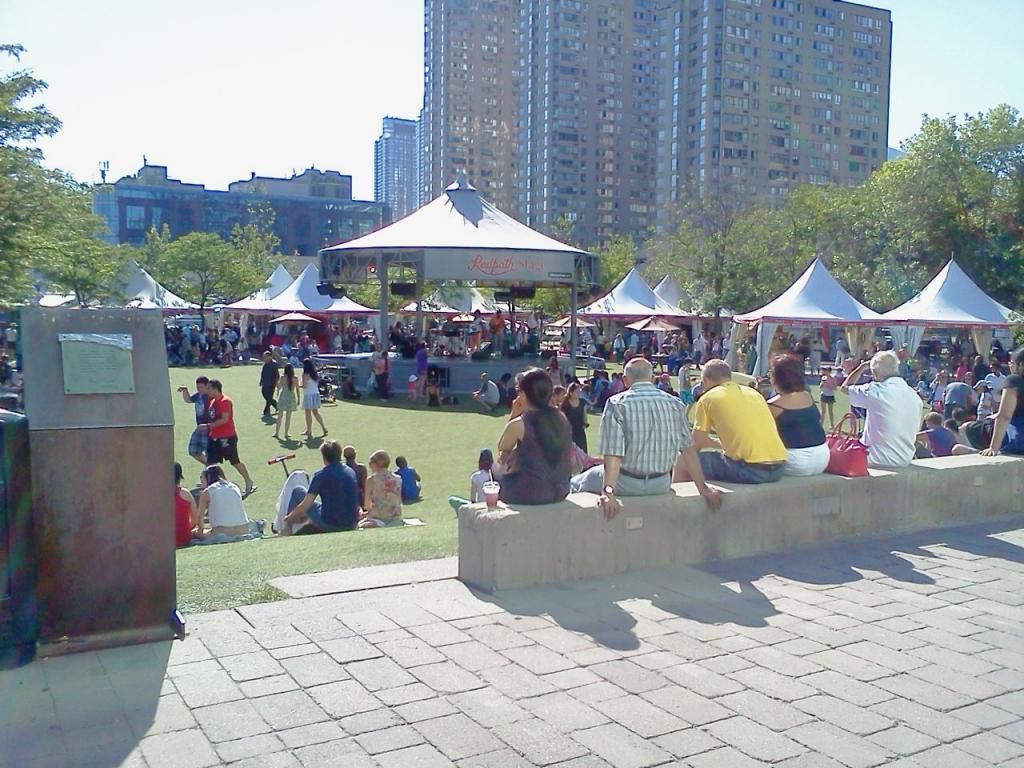 We only were able to around the Harbourfront Centre area of the Waterfront Festival because it was getting late and we wanted to go eat; plus the heat was killing us and there was no way we were going to walk the stretch all the way to the other side.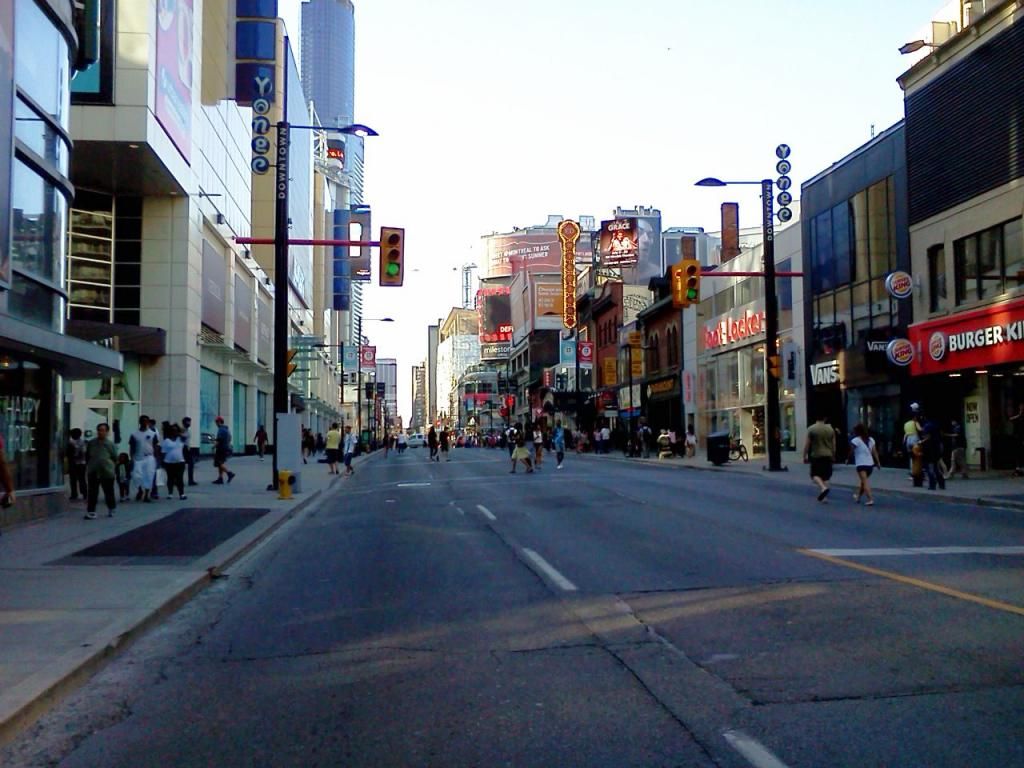 So we started to walk up Yonge to go to the place we wanted to go eat. Yonge St was closed down for some reason, and I'm not sure what that reason was.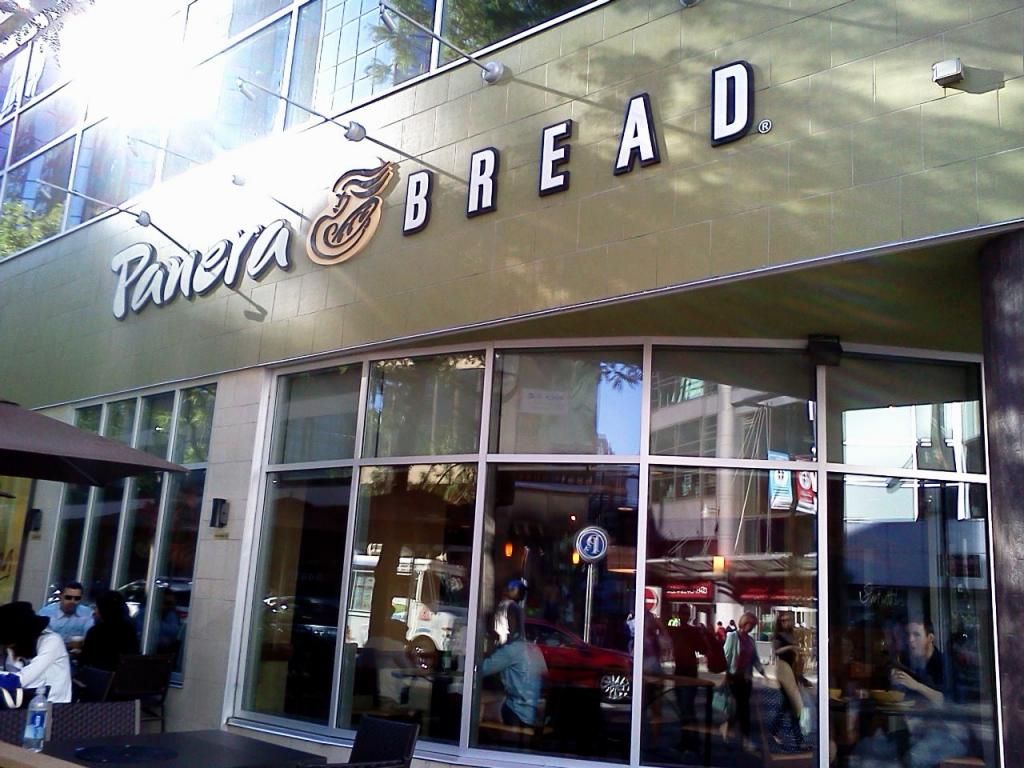 Finally, we reached our destination, Panera Bread, after walking what seemed like forever. I never heard of this place before until I was searching the internet for a broccoli and cheddar soup recipe. I first tasted broccoli and cheddar soup from a sampling I got at Costco. It was so delicious but I didn't want to buy the tub since I figured I could make it myself. Then I came across the soup again when I was at
Whole Foods
with my cousin. It was so good. So I searched up a recipe and came across one that had the title Copycat Panera Bread Broccoli and Cheese Soup. And so, I then searched up Panera Bread, and bam, I came to learn they had a location in Toronto and near Square One too.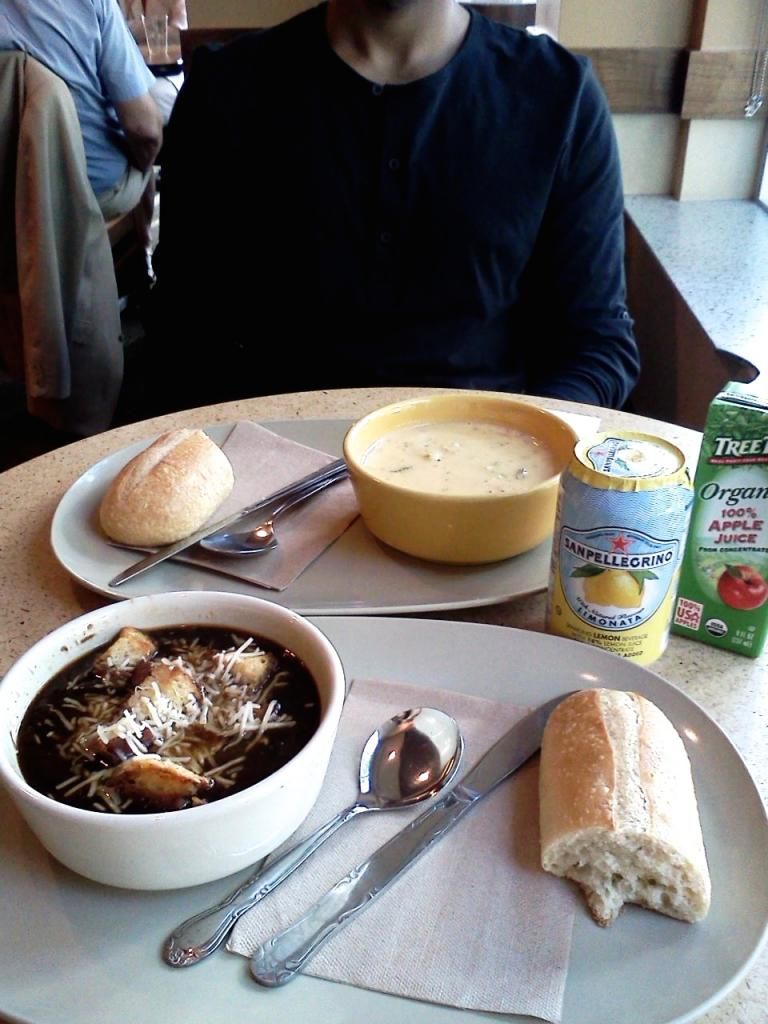 We ended up ordering (and sharing) the Broccoli Cheddar Soup and the Bistro French Onion Soup and the baguettes as our choice of side. The Mister got apple juice and I got the Limonata as our drinks. The soups were
delicious
. We are both are eager to come back here to try the other soups again one day. Eating warm soup at Panera Bread would be an ideal place to go to in the winter when it's cold outside. We're so glad we came to know of this place because I think it'll be one of our top favourite places to eat at!
"I am thankful to all those who said no. It's because of them, I did it myself." -Wayne W. Dyer