While browsing for organization tips on youtube I came across some of
pinksofoxy's old declutter videos
(there's a series) which inspired me to start throwing away some things that I really don't need anymore. My drawers were a complete mess- and still kind of is until I figure out an organizational system for it.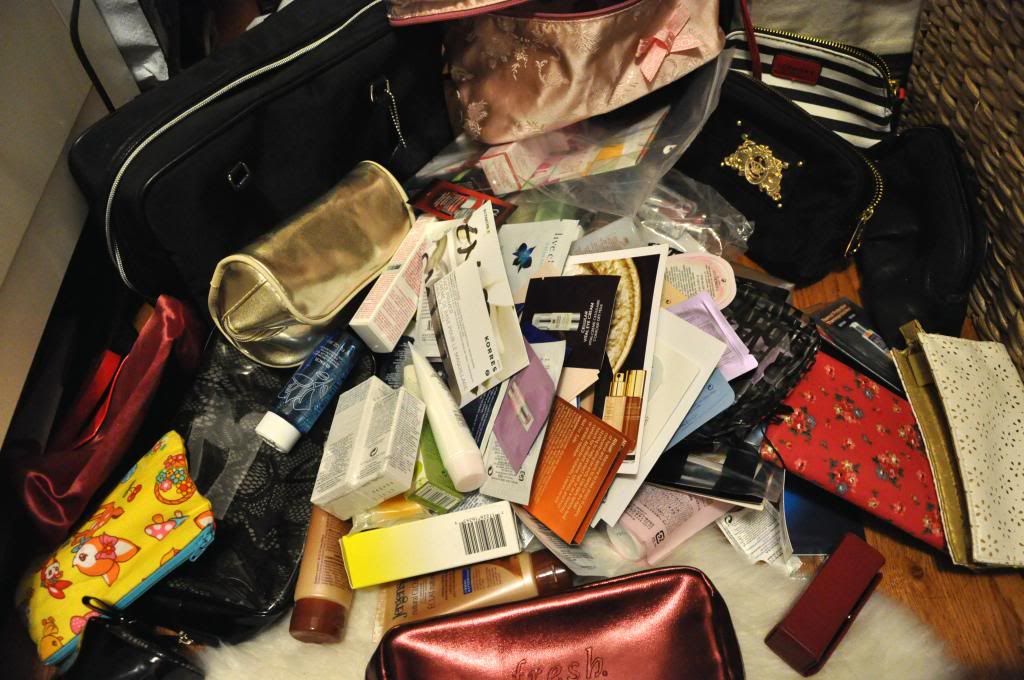 I am a sample junkie. The problem is that I tend to collect a lot of them and not end up getting to most of them. Here I went through my samples and makeup bags and got rid of the ones I know I won't be using and kept only the ones I would.
These are the items I decided to get rid of and give away to my sister (left). It's funny because 98% of her makeup collection used to be my stuff haha. I also have a small bag of goodies (right) to give away to my cousin when I see her again.
I also got rid of these beauty books that I got years ago when I started getting into makeup. Funny enough I never wholly read either of these books. I skimmed some of the pages and I pretty much know everything. What I know is all based on reading blogs and watching youtube. I'm also successfully getting rid of things by using them up. I still have a lot of junk in my room though that I need to go through again and let go.
And as if this isn't contrary to what I just said, I wanted to share with you two small (yet looks somewhat big) Sephora online purchases I made. I got a discount when Sephora on
Ebates
was offering 15% cashback.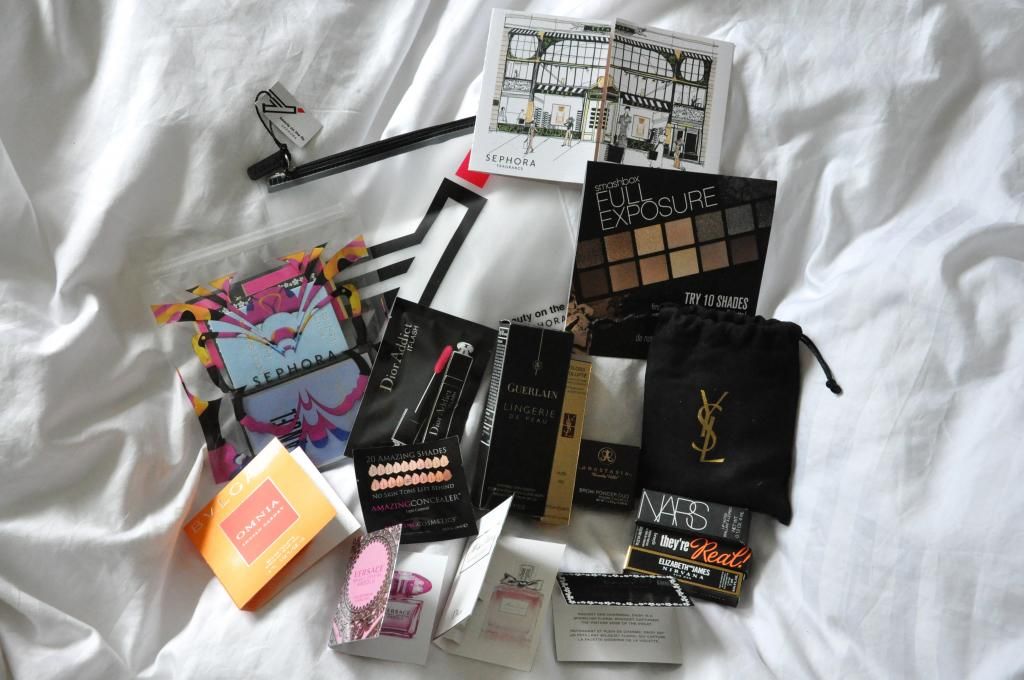 The main items I bought are Guerlain's Lingerie De Peau Foundation "31 Ambre Pale" (this time the right shade for me), YSL Gloss Volupte "Rose Jersey" #202 (finally was available again online), Anastasia Brow Powder Duo in "Taupe", and a Sephora Beauty on the Fly bag for when I travel. The rest are samples, 100 point perks, and a YSL 500 point perk. I previously already redeemed the same exact YSL perk but I wanted it again because I want to make the bracelet into a necklace. I'll be keeping the samples I see myself using and giving the rest away.
On a completely random note, my mom found our old air popcorn maker. I was wondering where this was because it's so much more healthier when you air pop it and can control how much butter you put on it.
p.s. I won't be doing a May favourites. I'll be grouping it together with June because I didn't use much products last month.
"You can be the moon and still be jealous of the stars." -Gary Allan