From the start I knew that building a strong relationship with the Mister required some tactics. I learned from a past experience that a relationship could easily crumble if we don't nurture and care for it. If a relationship doesn't have a strong foundation, it makes it a lot easier for others to come in and sabotage it.
The main reason why the Mister and I kept our relationship a secret was because we met at the workplace I currently work now (he quit last year and is now working someplace else). I don't like mixing my personal life and work life so that's the main reason why we kept it on the down low. The other reason was because at the time there were a few not-so-nice people working there. People I knew who would try to sabotage my relationship with the Mister if they knew we were dating (basically guys who were interested in me). For example, there was this one guy who I thought was my friend but fed me all sorts of lies about the Mister to try to prevent us from getting together (he made up some crazy sh*t that were borderline psychotic). And so, because our environment was unstable and unsafe for our relationship to be known, we kept it a secret, to safeguard it so that we can build the foundation needed for a strong relationship. We basically didn't want any interference. There's the opinionated people who will tell you straight up if they don't think you belong and then there are people out there who like to mess with relationships- especially when they're new and vulnerable. But since it's been more than a year that we've been together, nothing anyone says or does could damage our relationship.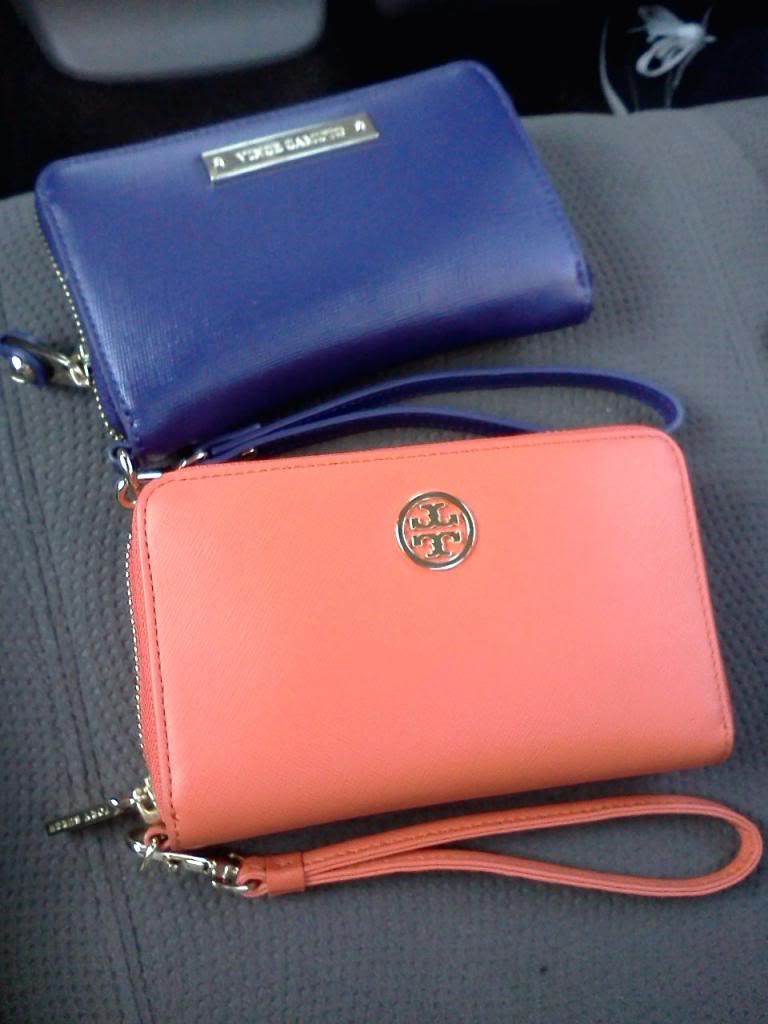 Sister's Vince Camuto wristlet and my Tory Burch wristlet.
I finally found some time to share my Mother's Day weekend. It also took me longer because I had to get some of the pictures off of my sister's phone (my camera phone at the time was giving me problems).
Taste of Thailand
5310 Dundas St W., Etobicoke, ON M9B 1B3
My mom is a very hard person to please so we figured dinner at a
Taste of Thailand
would be best since my mom loves Thai food.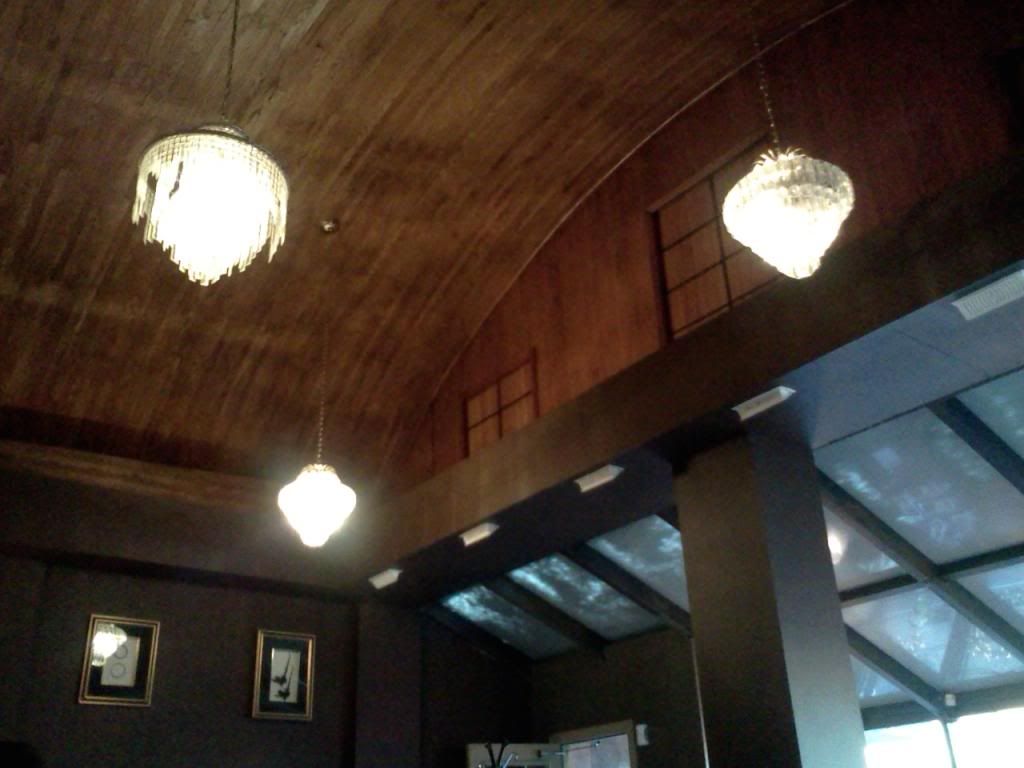 The restaurant was small and cozy with a very unique interior.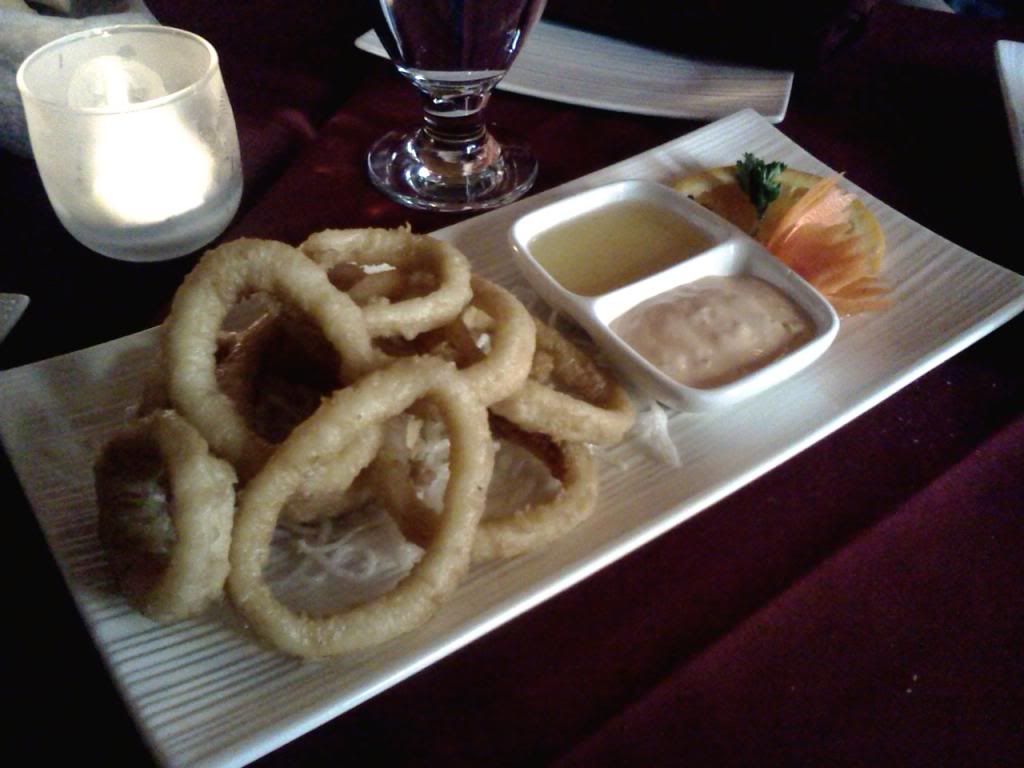 Of course I had to order the Calamari to try. It was pretty good actually- par with Canyon Creek, but still, Moxie's reigns as the best.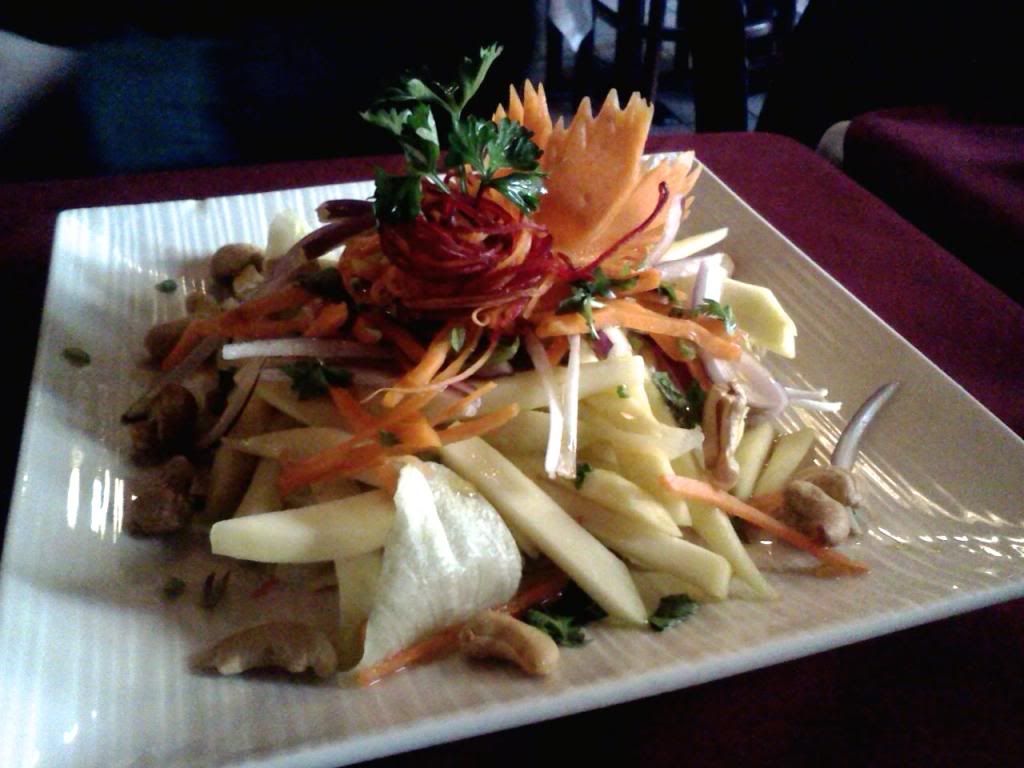 What's Thai food without Mango Salad (Yum Ma-muang)? Very tasty.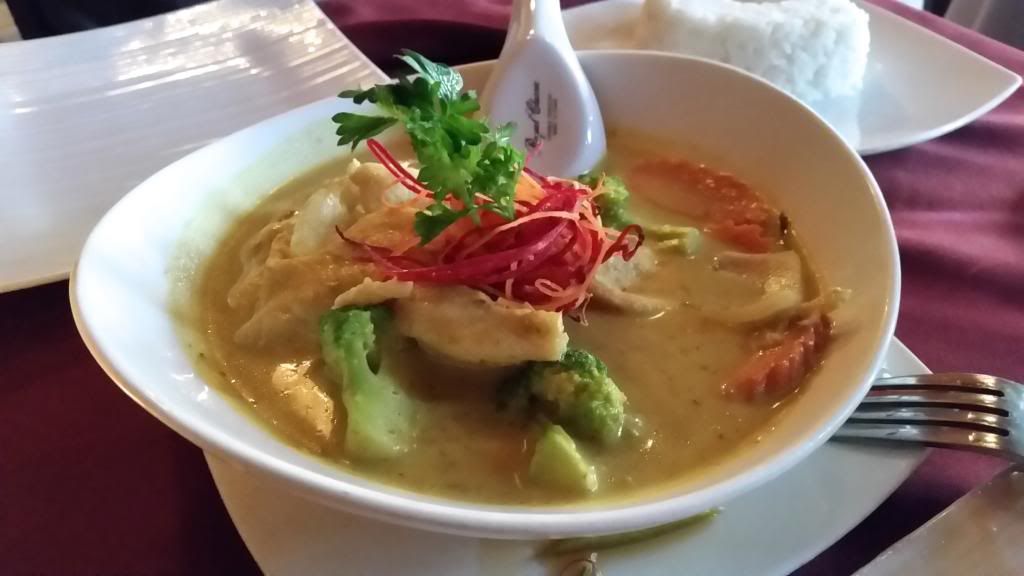 Then we got some Thai curry, Kang Garie (Golden Curry). This was o-m-g. This was the dish that made me instantly think that I've got to come back here with the Mister because I want the whole bowl to myself! It was creamy, flavourful, with a hint of spice. So good!!
This Basil Beef was good. For some reason I can't find the exact name on the menu though.
Grilled Chicken (Gai Yang). This was okay, not mind blowing or anything but still good.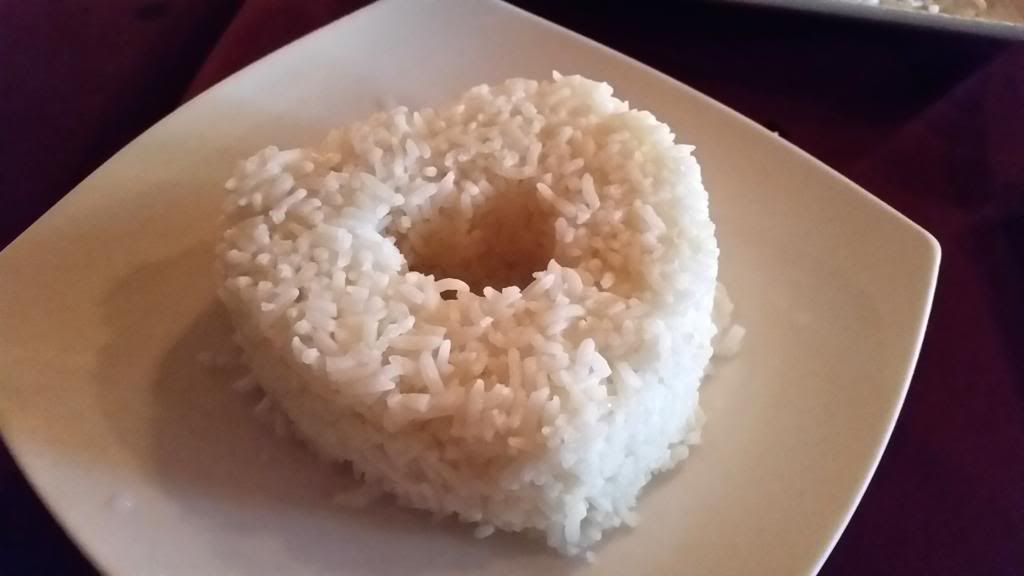 We also had rice to go with some of the food. It was a cute presentation indeed.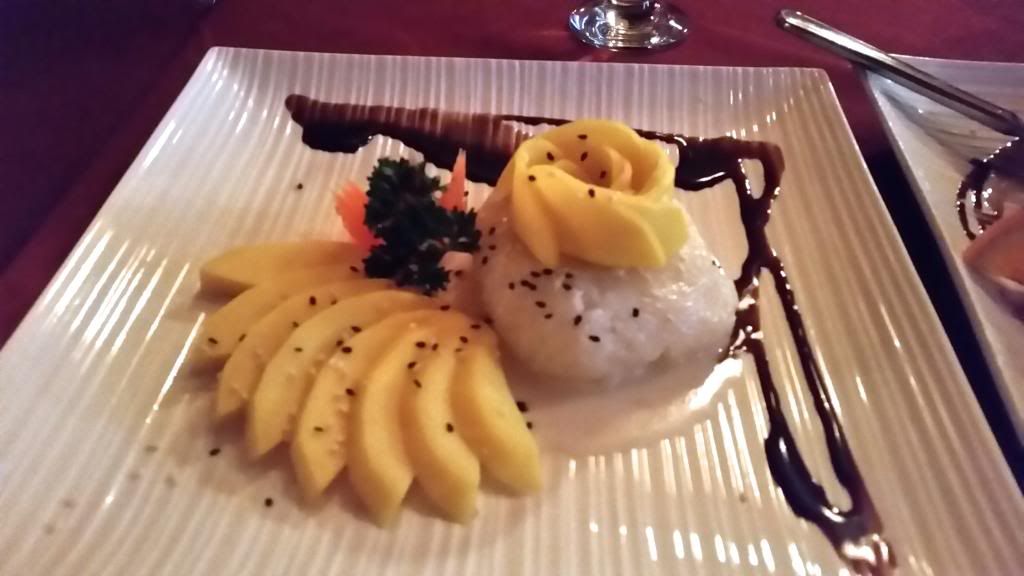 As for dessert, we got the Mango with Sticky Rice which was recommended by the waiter as an authentic Thai dessert. It was very unique in taste and delicious too.
Then we got Deep Fried Banana with Ice Cream (Coconut flavour). And on the same plate we also got a scoop of Vanilla and Mango ice cream.
Food was delicious, I would definitely come back again (and I will!). Service was good but super slow. It's a small restaurant that I don't think is capable of handling a lot of orders at once.
Overall: Ambience A, Food A+, Service B+, Price A.
Life Lessons: Depending on your situation, sometimes sharing your new relationship status isn't always the best idea. Yes, it would be ideal to profess your love for one another to the world but sometimes when you're in not-so-great environments with not-so-good people, you have to make a decision of whether or not it's safe yet to share your new beau. It's not a race, take as much time as you need before sharing "us" to the world.
"Man cannot discover new oceans unless he has the courage to lose sight of the shore." -Andre Gide