It's the age when youtubers are having babies and people I know are getting married. The next generation is coming and I wonder what they'll be called. You have the Parents of the Baby Boomers (otherwise known as the Silent Generation), the Baby Boomers themselves (who are our parents), Generation X (those born after the Boomers), and finally there's us, Generation Y or Baby Boom Echo/Millennials. My sister shared this very
interesting post
with me about Why Generation Y Yuppies are unhappy. It's about expectations and reality and it was really eye-opening. They way I was personally raised though never got me to think that I'm special in any way, but I can definitely apply that post to a few people I know.
And to lighten things up, I came upon a couple of parody videos of the song from
Frozen
. They are ingenious.
It's more funny if you've watched
Frozen
but they're both funny regardless.
Last Friday I took a day off work to go meet my cousin whom I've been meaning to hang out with. I hadn't used any of my sick days this year and I was in desperate need of a break so it was perfect timing. We met at Square One again but the funny thing was that both of us haven't been here for a while so that's why we wanted to come here.
I spent some time at Target while waiting for her to arrive and found a few necklaces I liked.
The first one I came across was this deer head pendent necklace. I have a liking towards "bones". Not like creepy gory stuff... but just a general liking towards skulls, antlers and things of that nature. One day I'm going to get myself a
Crystal Head
. I really love the glass skull.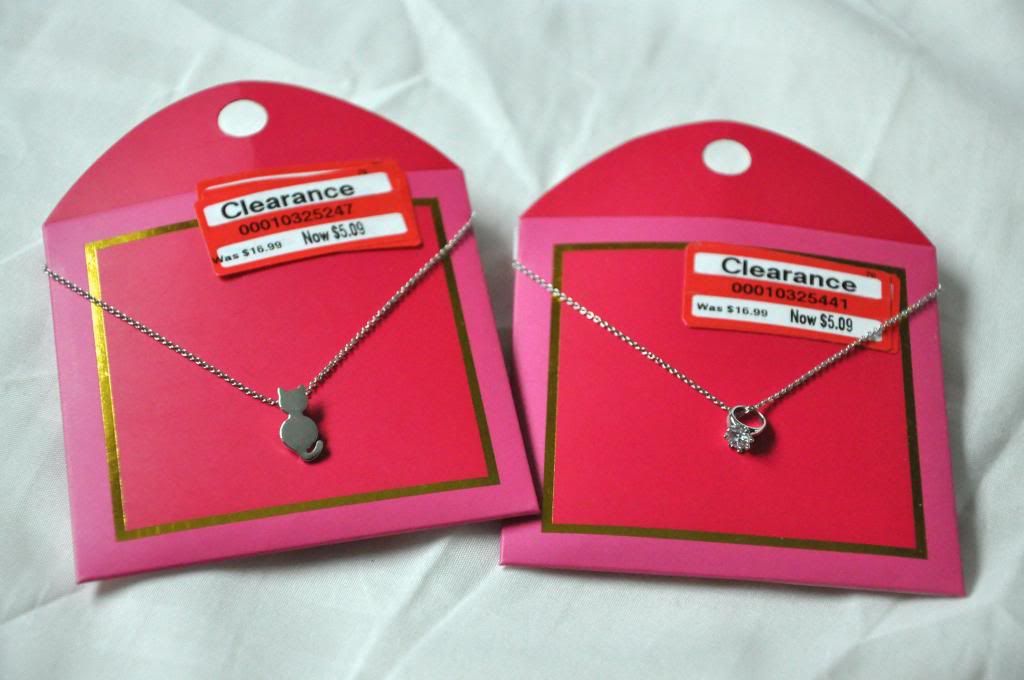 And of course I spent some time in the clearance section. After rummaging around I found these two gems. I've been needing more dainty necklaces in my jewelry collection to layer with. The kitty pendent is so adorable and I saw a similar ring necklace at H&M but it was larger and not as nice as this one. I can't believe they used to be $16.99... that's a bit much, no?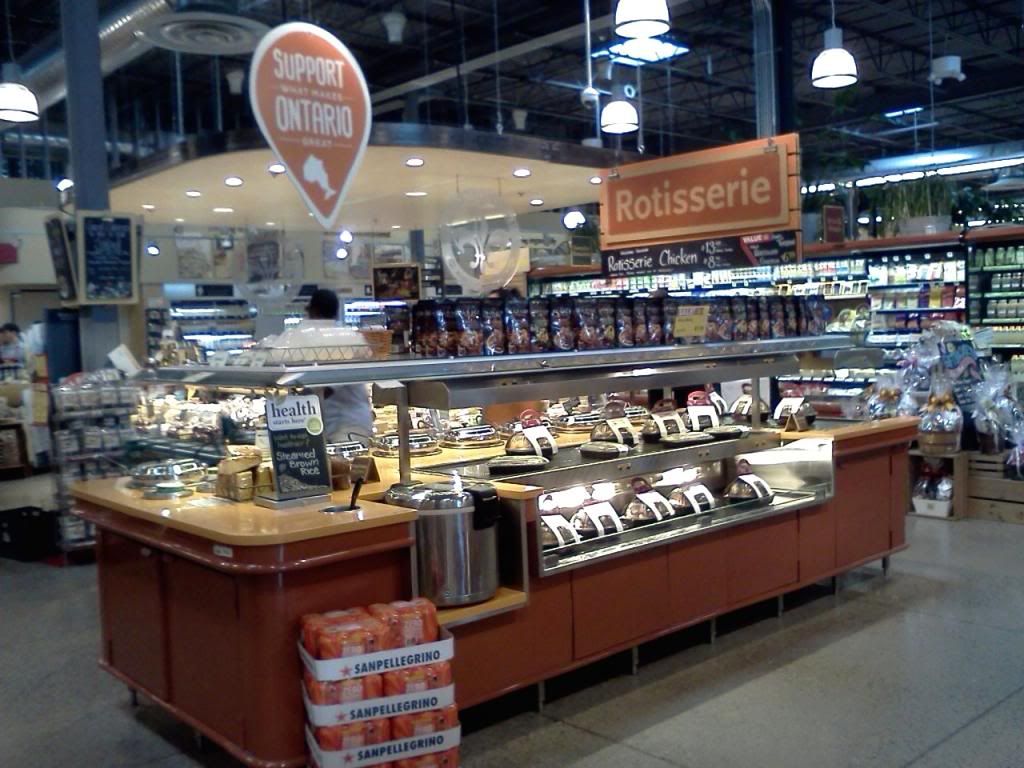 Eventually we found ourselves here at Whole Foods again. I think her and I are both obsessed with this place. It's just too good!
Look at the assortment of sorbets! I like their presentation because not only do they have the names to each sorbet, you can visually see what each flavour is. I'm pretty sure I'll come back here on day in the summer with the Mister to get something. Looks yummers.
Got myself the last cheese bun.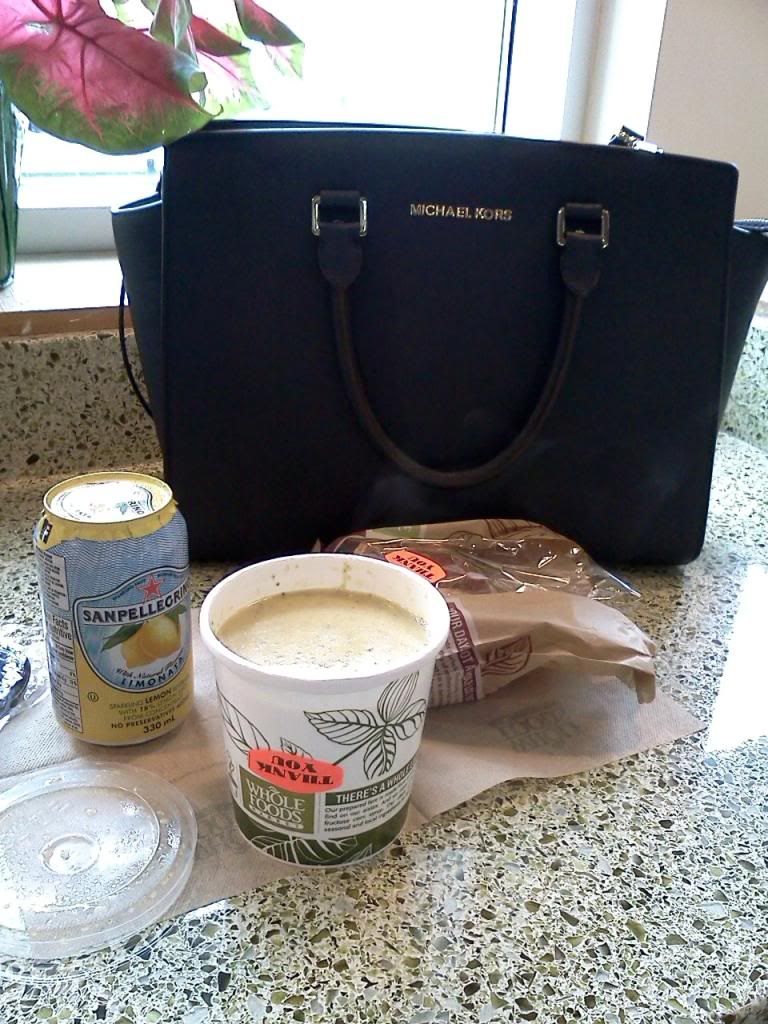 This time I got Broccoli and Cheese soup. I've made this at home before because I tried a sample at Costco. The Mister loves it when I make this soup. This one at Whole Foods was really good. The drink, San Pellegrino Limonata was pretty good too. It was a sparkling lemonade that had some kick to it.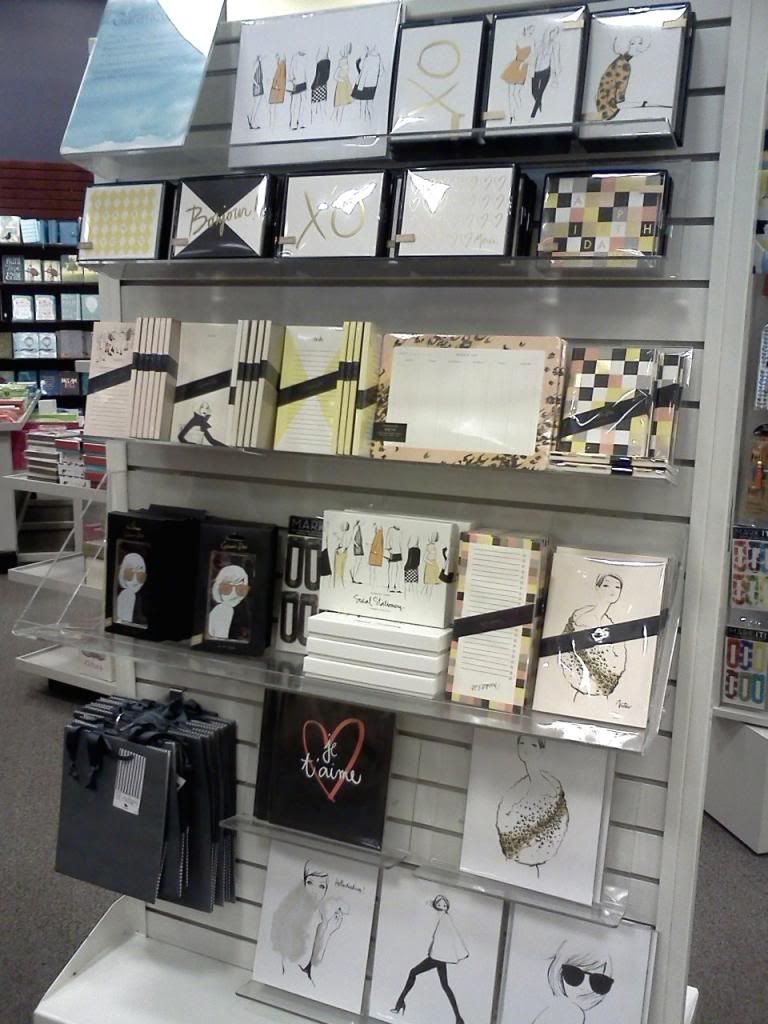 Last stop was at Chapters. I wanted to check out the things from illustrator Garance Doré. They're all so beautiful. If I had an iphone I would have totally got that iphone case.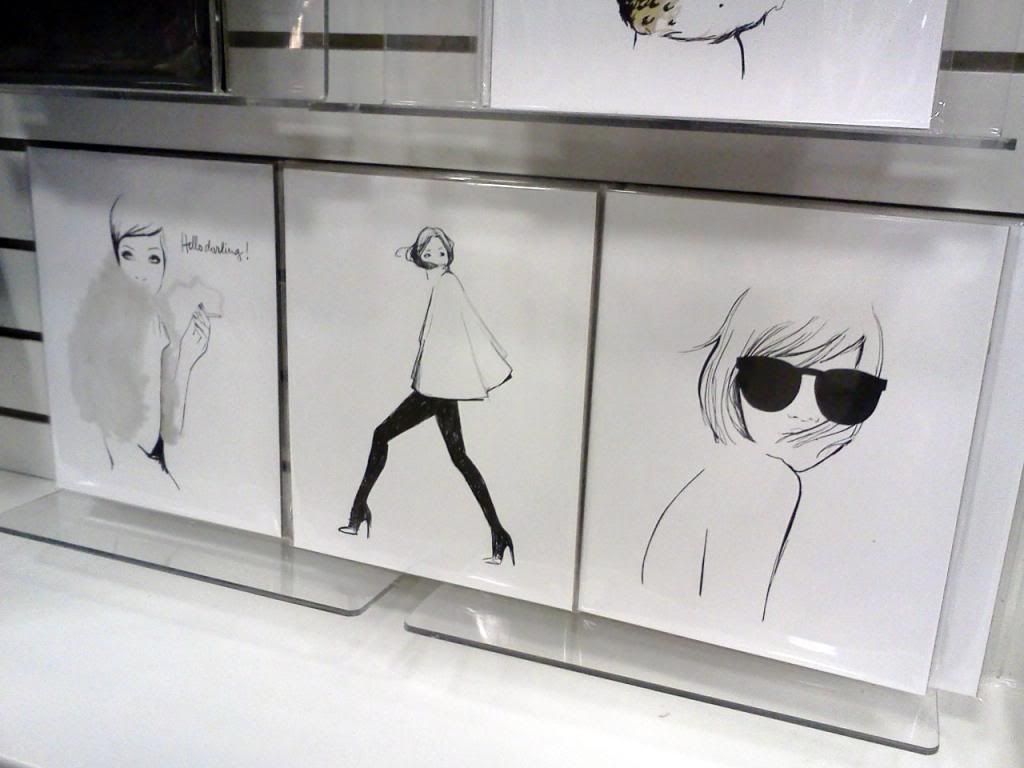 I mainly wanted to check out her prints. I am interested in getting the one where the girl is wearing the sunglasses (far right). I want this and this
high heel print
to put in my closet. Wouldn't they look so chic side by side in a black frame?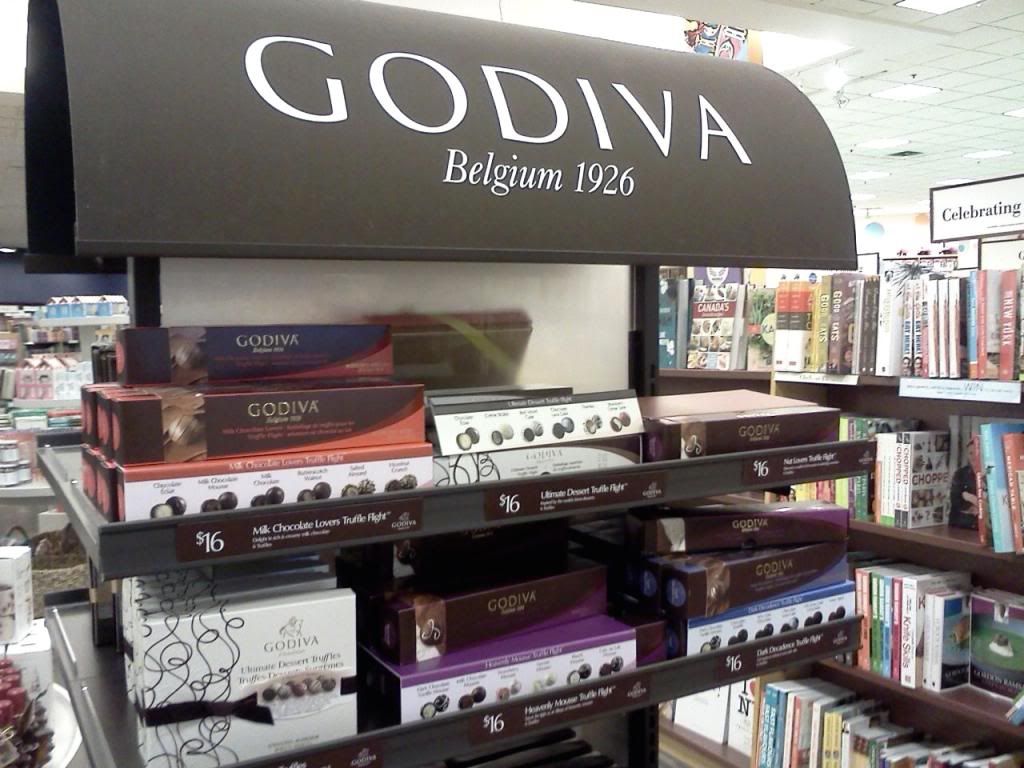 Godiva truffles o-m-g. Best thing ever. I was tempted to get one but I wasn't willing to fork over $16 for it! Surprisingly I didn't pick up a single thing from Chapters this time around.
"Failure cannot cope with persistence." - Napoleon Hill