I got to say, I thoroughly enjoy doing these posts because 1) it allows me to do mini reviews; 2) it gets me to try new products every month; 3) it remind me to re-shop my stash and dig up some ol' goodies; and 4) it gets me to use up my products and keep track of their usage. I'm so glad I decided to do these posts.
In March I decided to whip out my good ol'
Dior Bronze Matte Sunshine Powder
in "002 Honey Matte" to practice contouring with. It's a really great bronzer with no shimmer and I love using it for contouring since it doesn't come up orange or muddy on me. Unfortunately it's a discontinued product but I'm sure you can find other great bronzers by Dior on the market today.
Nivea Lip Smoothie Lip Balm "Cranberry & Raspberry"
is my favourite Nivea lip balm. It gives my lips a hint of pink colour and leaves it looking so juicy and plump. It's a little less balmy and a little more slick on the lips though. On days when my lips feel like it needs more moisture, I like to layer this on top of a more heavy duty lip balm because it makes my lips peel a bit. The scent is light and pleasant and enjoyable to use.
Along with practicing my contouring, I'm also practicing my highlighting. I pulled out this
Benefit Watt's Up Highlighter
which I received from Sephora in last year's birthday perk. I'm very late when it comes to using samples which is why I only started using this now.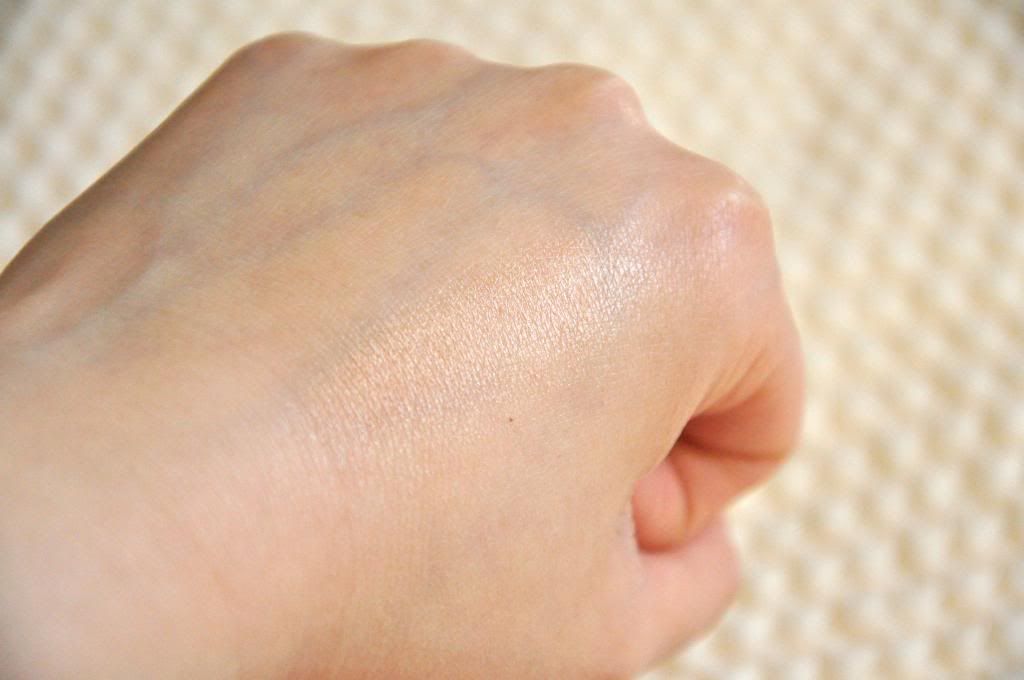 It's a really great cream highlighter. It's not like your typical highlighter that shimmers due to micro-glitters. Instead, it gives this beautiful sheen that makes it look like you're glowing from within. I use it by dabbing lightly with my finger. If you overdo it though it won't look natural so a light hand is a must.
The only lipstick I found myself gravitating towards in March was this
Dior Addict Extreme #356 "Cherie Bow"
. It's a beautiful blush-pink colour that's very wearable for daytime. It's not too opaque but yet not too sheer; gives a nice subtle shine; and is easy enough to apply without a mirror. It goes on
very
smoothly (like butter) and feels very moisturizing on the lips. "Cherie Bow" makes for a lovely natural lip colour. It definitely is among one of my top favourite lipsticks in my collection.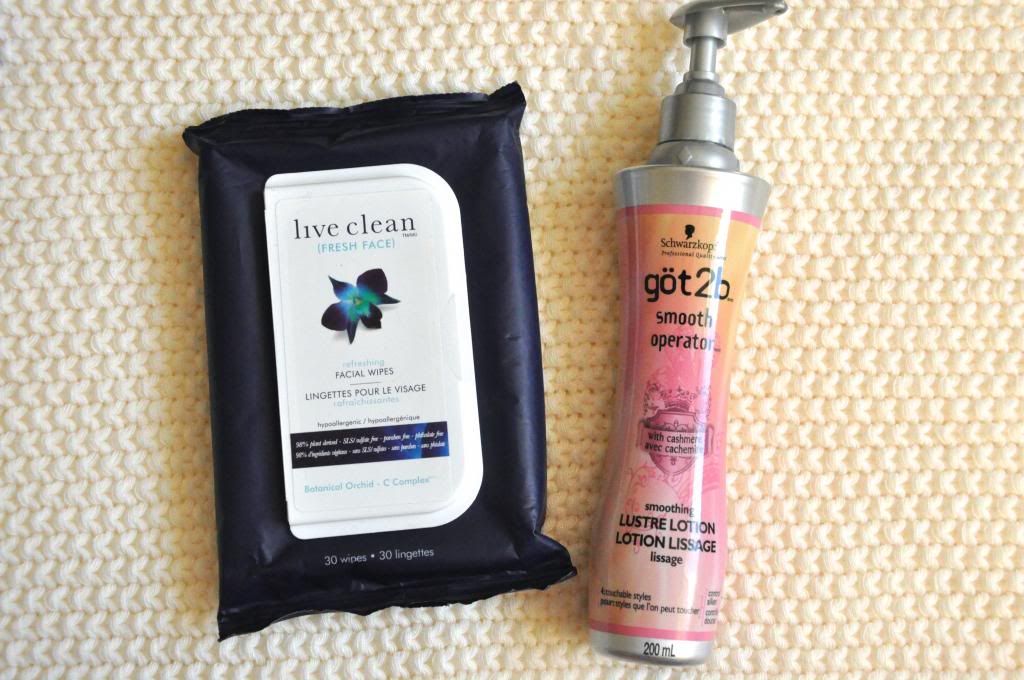 I ran out of my cleansing water so I've been using up these
Live Clean Fresh Face Facial Wipes
that was sitting in my vanity drawer. There's 30 wipes in each package which will last me more than a month. I like how these wipes have a plastic lid/cover since some facial wipes only have a sticker flap which doesn't work too well at keeping the wipes inside from drying out. The wipes themselves are lightly scented and feel refreshing to use. They have enough texture to remove makeup but are gentle enough to not irritate my sensitive skin. I would repurchase these again.
I bought this
Got2b Smooth Operator Lustre Lotion
ages ago. I don't think I blogged about it but I'm quite sure it was back in 2012... yes, time flies faster than I realize. I took a look at my hair products and decided that it was time to start using and clearing products up. This lotion is quite decent actually. I prefer using oils for my hair so switching to this lotion was different for me. The lotion does exactly what it claims to do. My hair feels soft and smooth after I apply it to my damp hair and blow dry. I wouldn't count on it to be the best at nourishing my hair like an oil would, but it's nice for the smoothing effect.
And because there is no way I'm taking out dripping wet products out of my shower to take photos, I took pictures off the internet instead.
Herbal Essences Long Term Relationship Pomegranate
are the current shampoo and conditioner that I have been using. I've used this line before but not with the pomegranate essence. Truthfully it was only the pomegranate that made me want to try this line again. It smells nice and lathers well just like all Herbal Essences shampoos and conditioners do. As for the longevity of my hair, I couldn't tell a difference between the before and after using this shampoo and conditioner. My hair still falls out the same and I still need to apply extra nourishment to my hair because it will feel dry if I don't.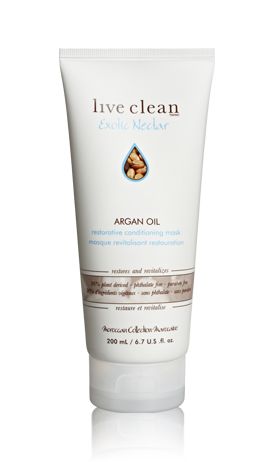 I bought this
Live Clean Argan Oil Restorative Conditioning Mask
when I was trying out a bunch of Live Clean products a while back. It sounded like it would be very nourishing to me hair since it has argan oil... but alas this was one of the most disappointing products I've tried. One, it smells bad; two, it's not even remotely nourishing; and three, it leaves a film making my hair feel and look oily. It's money down the drain.
This
Olay Silky Berry Cleansing Body Wash
is okay. I thought I would really like it since I love the Olay Silk Whimsy line (my favourite) but it didn't smell as good and it wasn't as fragrant. The scent is very subtle and the product doesn't lather as well as the cream ones do. I still have another bottle to use up but I likely won't be repurchasing. It almost smells like any other Olay cleanser, nothing too special about it.
"Whoever is happy will make others happy too. He who has courage and faith will never perish in misery." -Anne Frank