Only Canadians would say that 6 degrees outside is warm. But that didn't last very long because mother nature decided to pull a fast one on us. Yesterday it felt like Spring was right around the corner and today there's a crazy winter storm happening outside my window. That's Canadian weather for you. Why am I even surprised? I've pretty much had my share of winter now, I'm totally ready for Spring. Before I didn't mind that it was still winter but now I'm tired of the cold, gloomy skies, and snow. I want Spring!
Wonton Chai Noodle
4040 Creditview Rd. Mississauga, ON L5C 3Y8
This past weekend my mom took my family out to eat at a
Wonton Chai Noodle
that a friend told her about.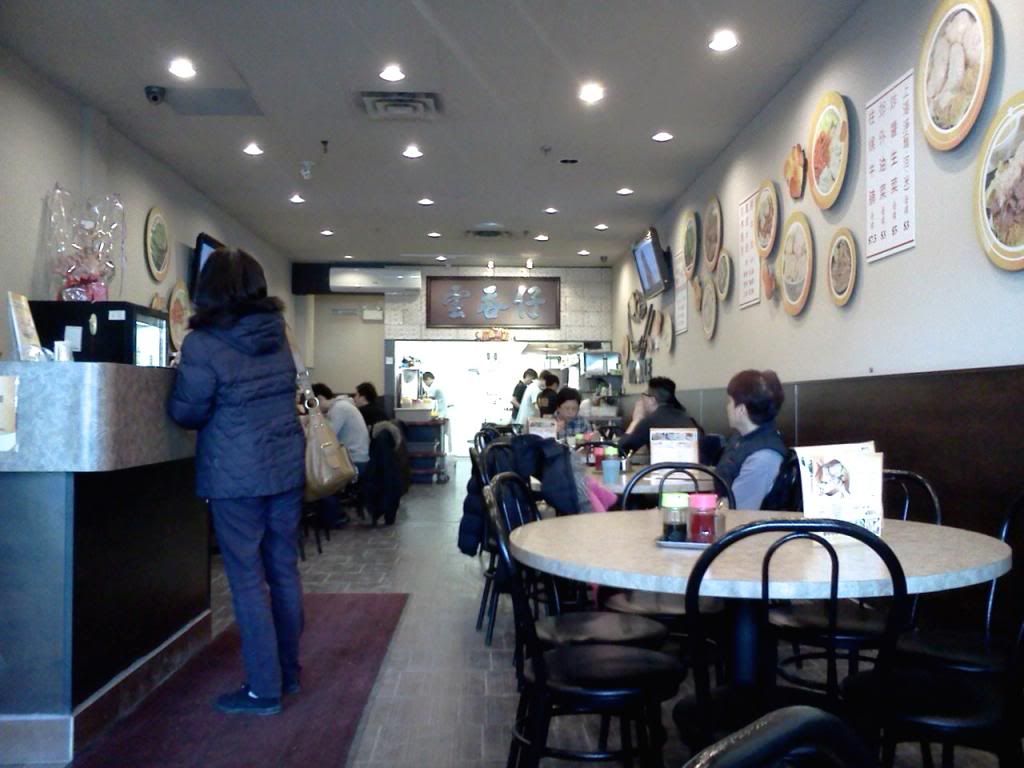 It's a small restaurant with an open kitchen in the back.
Their menu is straight to the point. I like that it's simple because it means that they don't spread themselves out too thin and stick to what they specialize in; plus it made it much easier for me to pick what I wanted to order.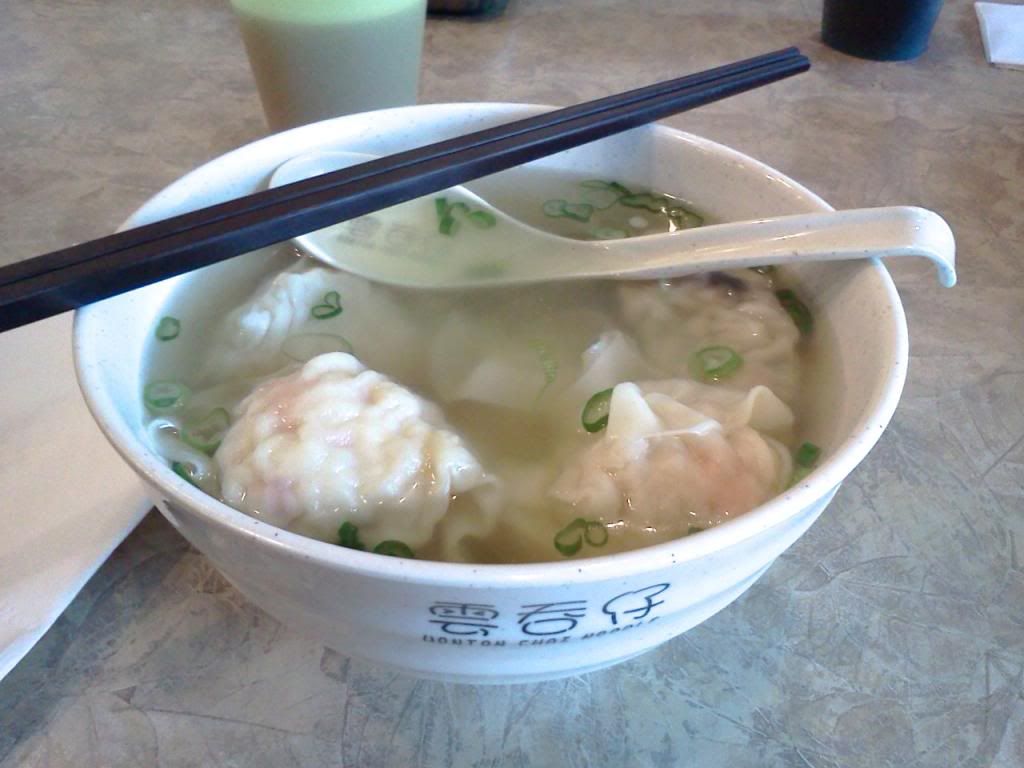 I ended up ordering Two Kinds of Topping in Soup without noodles. I chose to have shrimp wonton and dumpling in mine ($6.50). To be honest I wasn't expecting much since I've tasted quite a few wonton soups in my lifetime and I've always find them mediocre as a dish. But when I ate this, wow... just wow. I've never had a more delicious bowl of wonton and I never knew it could taste like this. First of all the wontons and dumplings were huge, and secondly you can tell that the ingredients were high quality and fresh. It was really good and the soup remained hot even halfway through my meal. I don't know how they made wontons taste so good because I never imagined it could be possible. I'm not even that big of a fan of shrimp but their shrimp wontons are bomb.
All finished. Oh and by the way the only odd thing was their plastic cups. I found it was out of placed at a restaurant and it didn't even match with the rest of their cutlery. And what's even more odd is that they even traced the outside cup with chalk which I suppose marks where they should fill it up to. Other than that, I highly recommend this place. My bowl doesn't look like much but I was so full in the end after starving because I didn't eat anything before we went. If you get the Three Kinds of Topping, you'd get a bigger bowl. And if you're appetite is even bigger you can always have it with egg or rice noodles. Two thumbs up! Oh and p.s. they also sell raw ingredients too like if you want raw beef etc.
Then we went grocery shopping and it was perfect since I was wanting to go for weeks now. We first went to No Frills and then to BTrust (BTrust now looks like an Ocean's) and then to T&T. I haven't been to T&T in ages, and when I went, to my surprise they changed things up!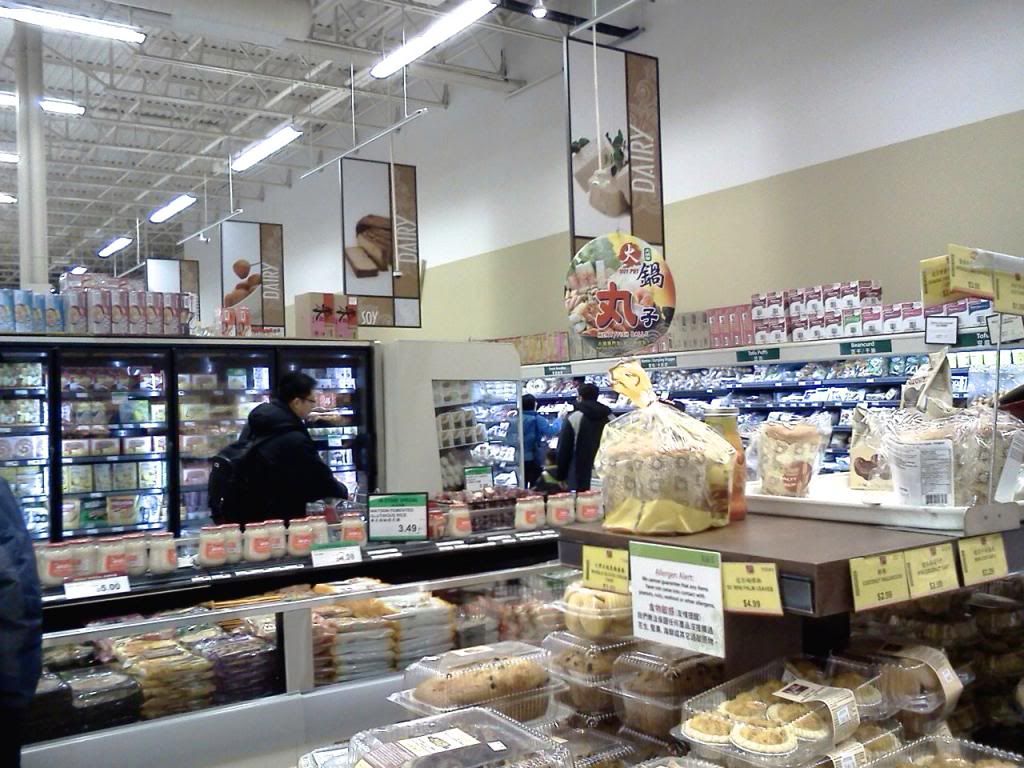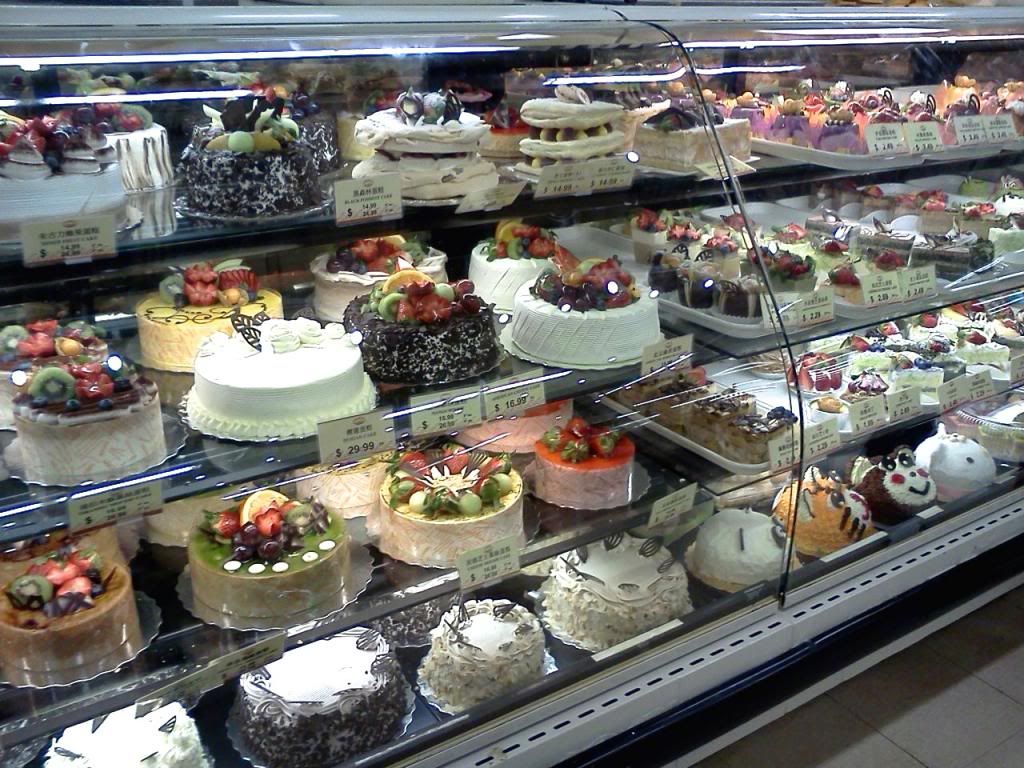 They now have huge signs for every department, which makes it very cohesive as a supermarket. And their bakery section stepped it up with yummy looking cakes and sweets! I was tempted but I was good and resisted.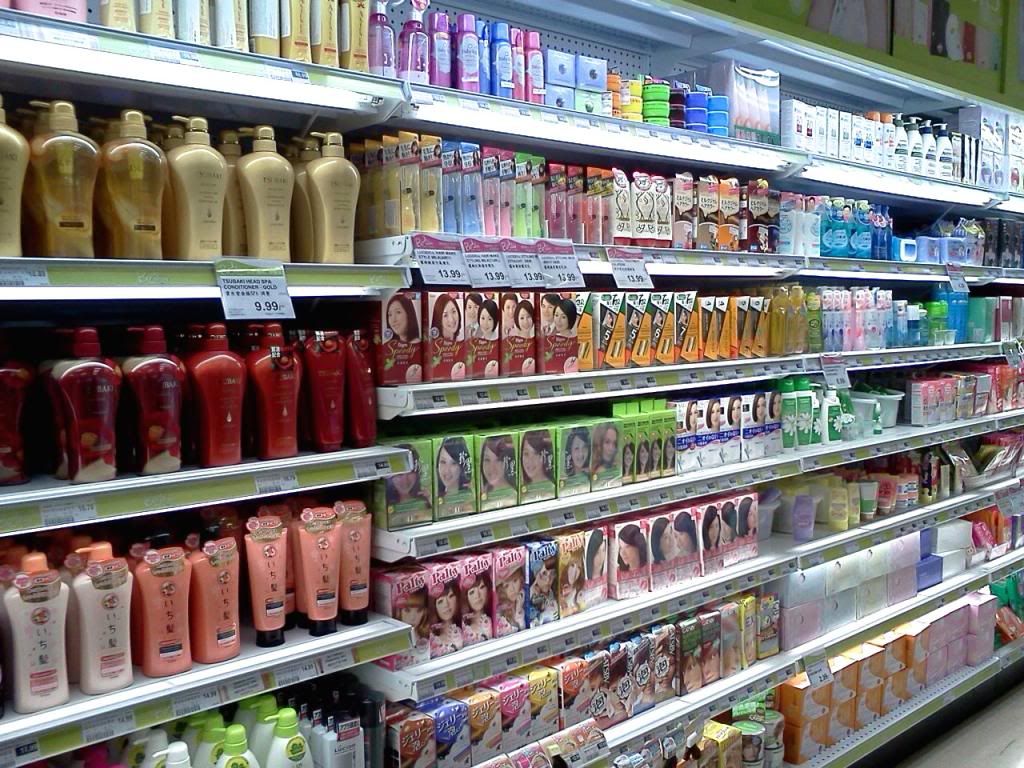 And best of all, their beauty section expanded greatly. I was in heaven. They have Tony Moly products and they even have a men's section. The only thing I picked up was Tsubaki Damage Care Hair Treatment. I've been waiting to buy this forever and finally I came across it here.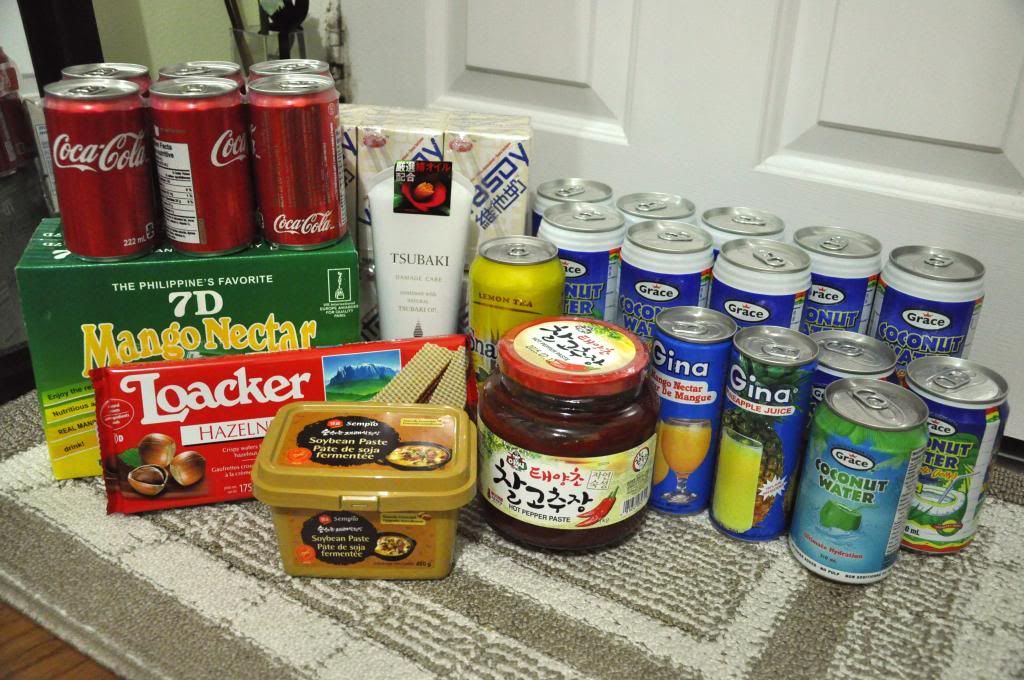 And this is my grocery haul. I know what you must be thinking, my gosh there's a lot of drinks up in there. I like to drink coconut water at work and sometimes I like to bring soy milk too. The Coca Cola cans were cute and so I thought it would be nice to have outside my room on my little shelving unit in case anyone wants to drink it (I have a little area outside my room where anyone can help themselves to anything there). I also got some other random tid bits and some bean paste and red pepper paste to cook with.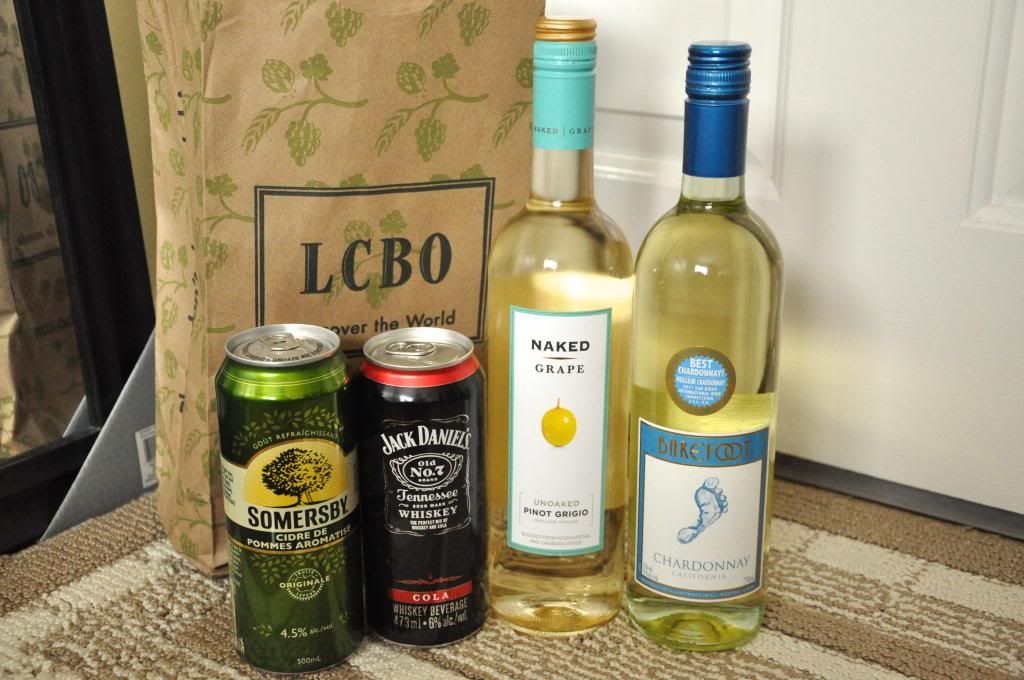 After we got home I also went to Walmart with the Mister and got a few boring things that I thought wasn't interesting to show and we also dropped by the LCBO so that I can pick up a few drinks to add to my little "bar" (essentially at the bottom of the small round table in my room). I can drink apple cider and I'm trying to get myself into white wine (which is working). Barefoot is a white wine my sister introduced to me and it tastes delicious. It's the first wine I tasted that I could actually drink haha. The Jack Daniels cola is for the Mister.
"Don't let somebody else be responsible for your happiness." -Unknown